15 Best Headphones for Running and Working Out
Isolation is steadily coming to a triumphant end, releasing us all back into the wild world of pubs, work and (rather unfortunately), the gym. If you are anything like us, you've been revelling in the guilt-free, no-excuse-needed anti-gym movement. With restrictions shutting doors, it's been proverbial free-reign when it comes to what you eat and how little you choose to move, but all that has finally come to an end. As of Monday, gyms in New South Wales have reopened under strict social distancing measures, joining the likes of Queensland, the ACT, Western Australia, South ustralia, Tasmania and the Northern Territory. As for our friends down south, Victorians can hit the gym on Monday, June 22.
You'll also like:
Sweat without Stress Wearing Sony's WF-SP800N Earbuds
14 Best Portable Bluetooth Speakers to Bring the Noise
17 Best Noise-Cancelling Headphones and Earbuds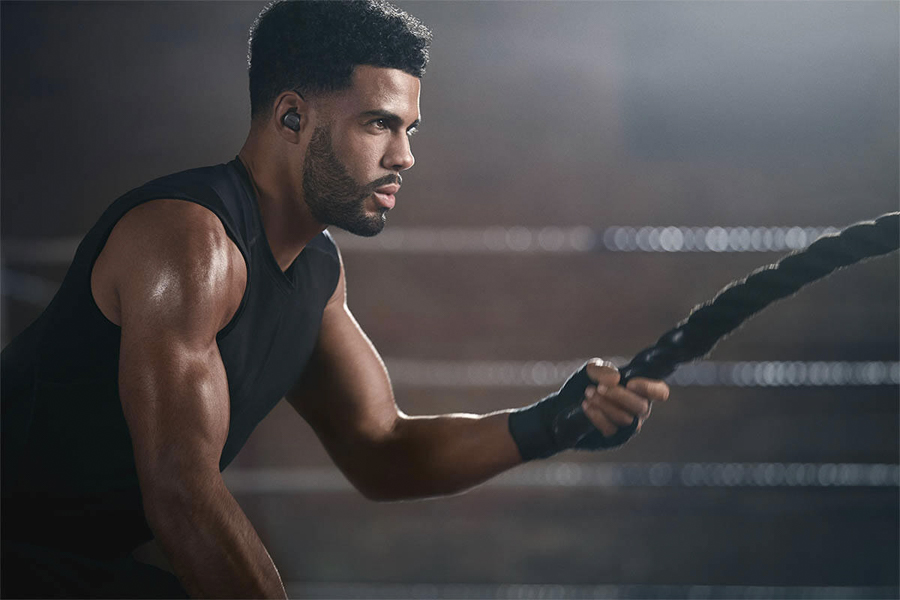 Essentially what that means is that it's time to pull out the activewear and get your body into gear for what is no doubt going to be the worst month or so of your gym career. But fear not, we know how to make the best of a bad situation. To ensure you are mentally and physically prepared for the imminent fitness onslaught, we've taken care of the essential gear you need; the gym headphones.
Without a good pair of gym headphones, you simply cannot expect to make any fitness inroads. The best gym headphones can pump audible motivation directly into your ears, giving you that quick burst of energy you need to pump out another set. But how do you know which ones to cop? Whether you're looking for the best wireless headphones for gym or the best wireless earbuds for working out, we've got you covered.
Here is a list of the 15 best gym headphones to get you back in action.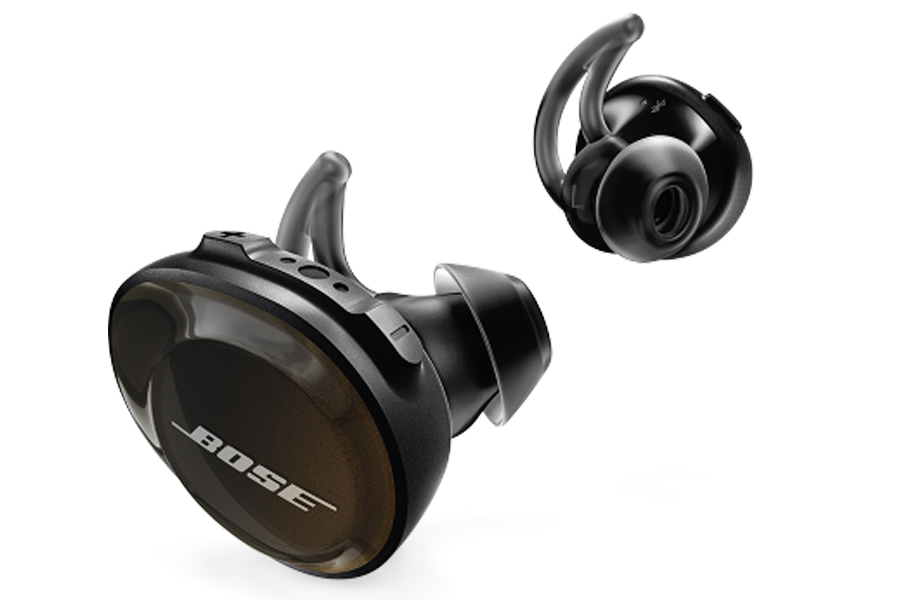 1. Bose SoundSport Free Wireless Headphones
Specifically designed for maximum performance with clear, powerful sound, the Bose SoundSport Free wireless headphones are a given. Without good music to keep you in the zone, you'll find yourself staring off into the distance wishing you were at home with a big bowl of ice cream. These bad boys will keep you locked in as they are guaranteed to not fall out during a workout. These wireless headphones are engineered to stay in place and stay comfortable.
Price: AUD$199.95
Battery Life: 5 Hours
Colour: Black, Midnight Blue, Bright Orange, Ultraviolet
Water Resistant: Yes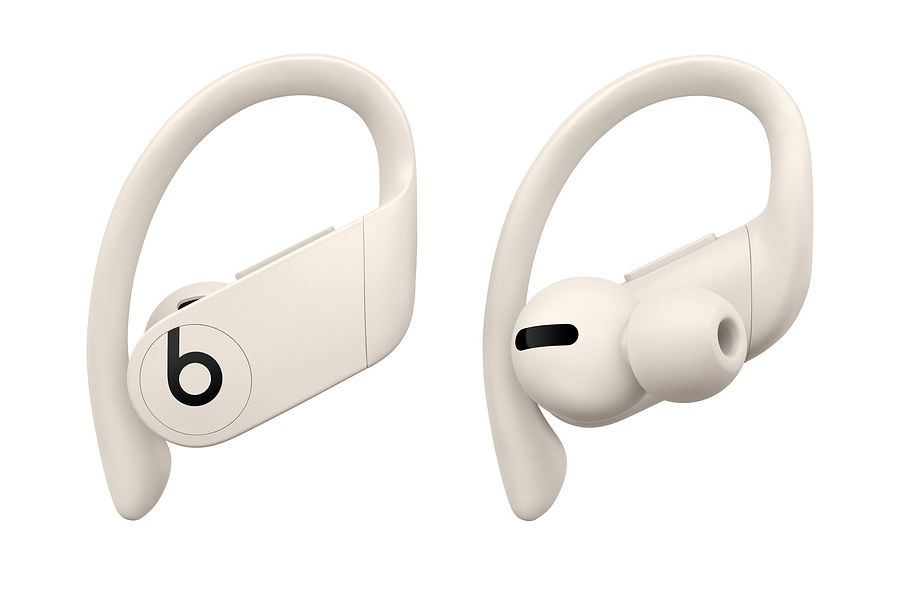 2. Powerbeats Pro
The Powerbeats Pro workout earphones are built for elite athletes, offering power, precision and exceptional comfort. The adjustable, secure-fit hook design means they will stay in place whether you are running, squatting, benching or pretending to listen to music while you eavesdrop secrets from the swole dudes next to you. The Powerbeats Pro earbuds also offer up to nine hours of listening time, making them some of the best sports headphones out there.
Price: AUD$349.95
Battery Life: 9 Hours
Colour: Ivory, Moss, Navy, Spring Yellow, Glacier Blue, Cloud Pink, Lava Red, Black
Water Resistant: Yes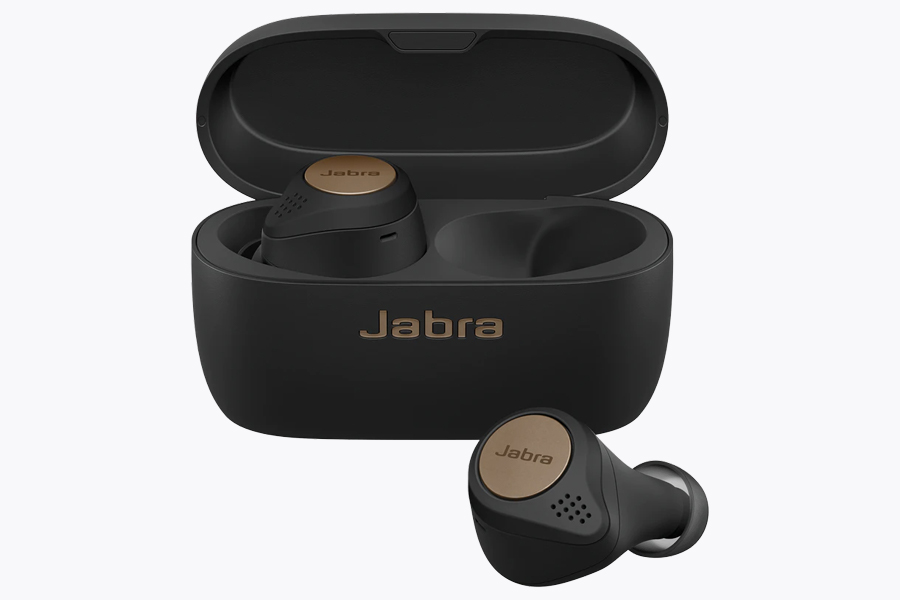 3. Jabra Elite Active 75T
Earlier this year, Jabra announced a few new additions to its Elite range of wireless headphones and earbuds. Scoring an advanced heart-rate monitor with in-ear precision for an optimised workout, the Jabra Elite Active 75T headphones are waterproof and sweatproof, meaning you're good to go. Recently, Jabra added two new features; MySound and MyControls. MySound enables users to optimise their audio experience based on their personal hearing profile through a test in the Jabra Sound+ app. MyControls on the other hand, allows users to use just one earbud, allowing for added freedom and extension of battery time.
Price: AUD$329
Battery Life: 7.5 Hours
Colour: Mint, Copper Black, Navy, Sienna
Water Resistant: Yes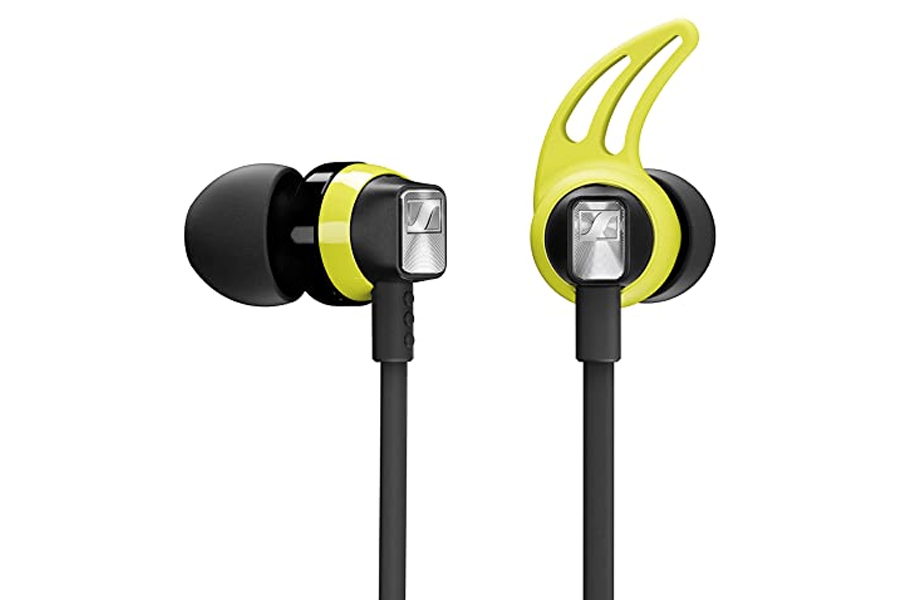 4. Sennheiser CX Sport
Sennheiser's CX Sport in-ear wireless headphones are some of the best running headphones you can buy. Lightweight, sweat and splash resistant, the CX Sport headphones can be worn around the front or back, giving you full movement. Additionally, these Sennheiser running headphones have dynamic sound with a satisfying bass response as you move.
Price: AUD$105
Battery Life: 9 Hours
Colour: Black/Yellow
Water Resistant: Yes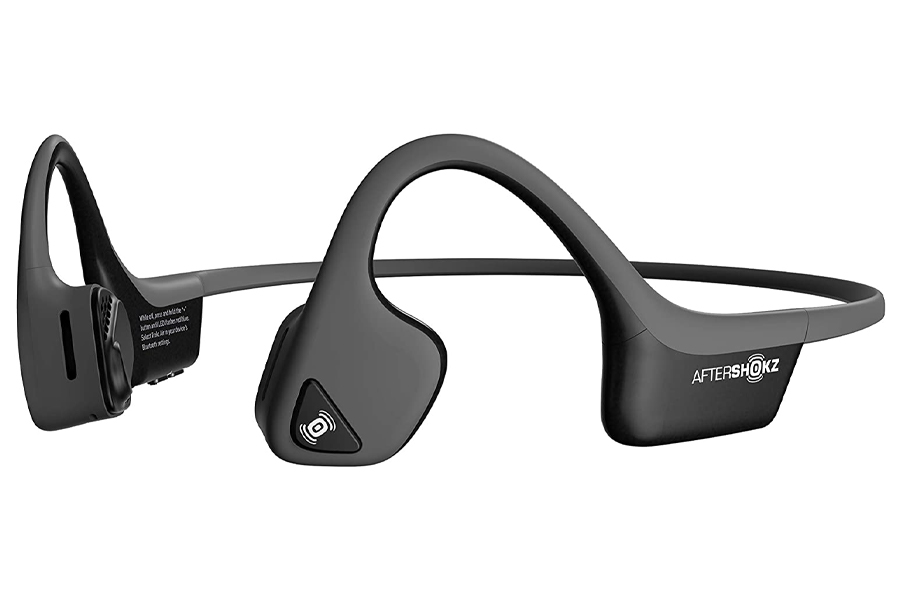 5. AfterShokz Trekz Air Open
AfterShokz makes some of the best headphones for running that money can buy and the Trekz Air Open are among the brand's top-sellers. This innovative set of sports headphones offers runners the ability to listen to their favourite tracks while still able to hear the traffic around them with GPS navigation. Additionally, AfterShokz's PremiumPitch+ guarantees a premium audio experience, including a wide dynamic range and rich bass.
Price: AUD$169
Battery Life: 6 Hours
Colour: Canyon Red, Midnight Blue, Forrest Green, Slate Grey
Water Resistant: IP55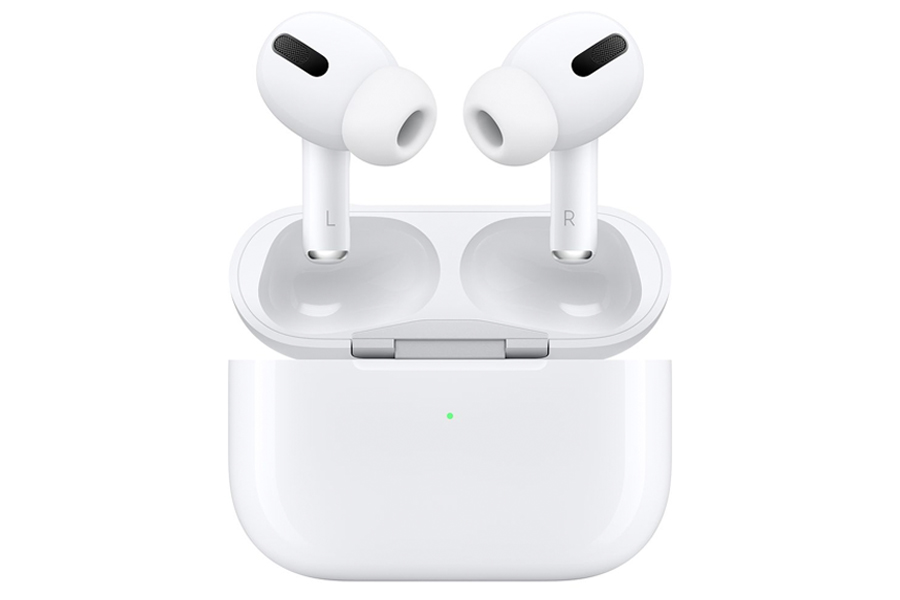 6. Apple AirPods Pro
One of the more obvious additions to the list of the best headphones for running and gym, Apple's AirPods Pro earbuds are a winner in our books. While the customisable fit offers all-day comfort, the AirPods Pro also cop active noise-cancellation that continuously adapts to the geometry of your ear and the fit of the ear tips. If you do want to tune in to the world around you, you can simply switch to transparency mode. All in all, despite the price, the Apple AirPods Pro are some of the best headphones for running and working out.
Price: AUD$399
Battery Life: 4.5 Hours
Colour: White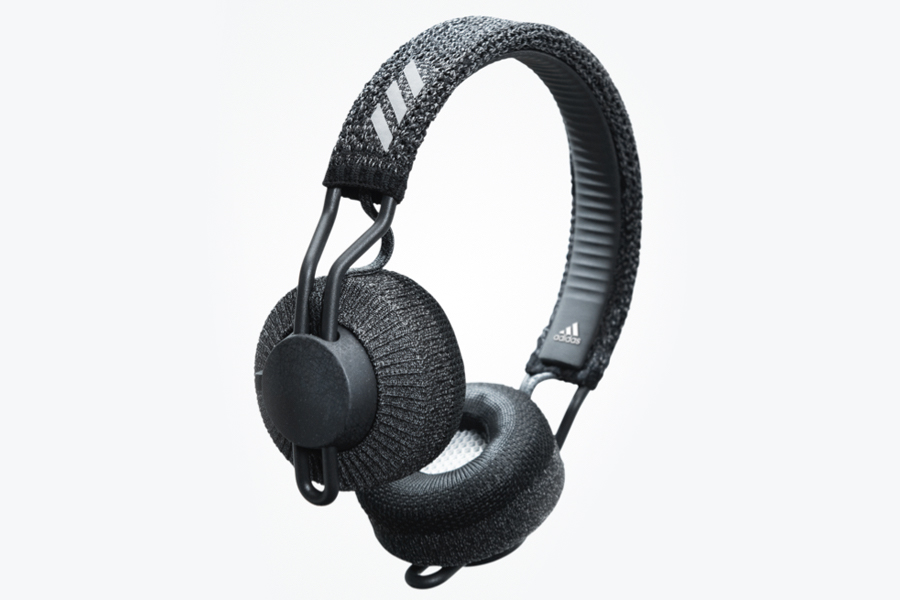 7. adidas RPT-01 Sport On-Ear
Featuring an ergonomic design with 360-degree swivel, the adidas RPT-01 Sport headphones are an essential back to gym pick-up. The gym headphones are water and sweat resistant up to IPX4, meaning you can go hard without worrying about water-logging them with your hard-work trophy. Once they do get drenched, don't worry, because you can simply remove the knitted ear cushions and inner headband and wash them.
Price: AUD$169
Battery Life: 4.5 Hours
Colour: Night Grey, RPT-01 Signal Coral, RPT-01 light Grey
Water Resistance: IPX4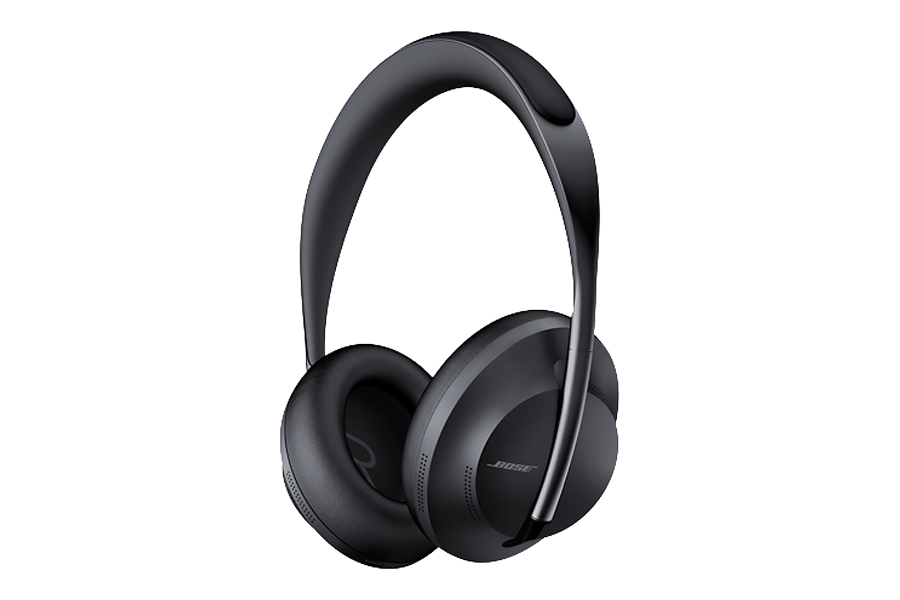 8. Bose Noise Cancelling Headphones 700
These ultra-versatile noise-cancelling headphones are perfect for heading back to the gym. The waterproof gear is super durable, meaning you can chuck them in your gym bag and not have to worry. With 11 levels of personalised noise cancellation, choose to hear the noise around you or block out the noise for some quiet time to keep focused during your workout. 
Price: AUD$549.95
Battery Life: Up to 20 Hours
Colour: Black, Luxe Silver, Soapstone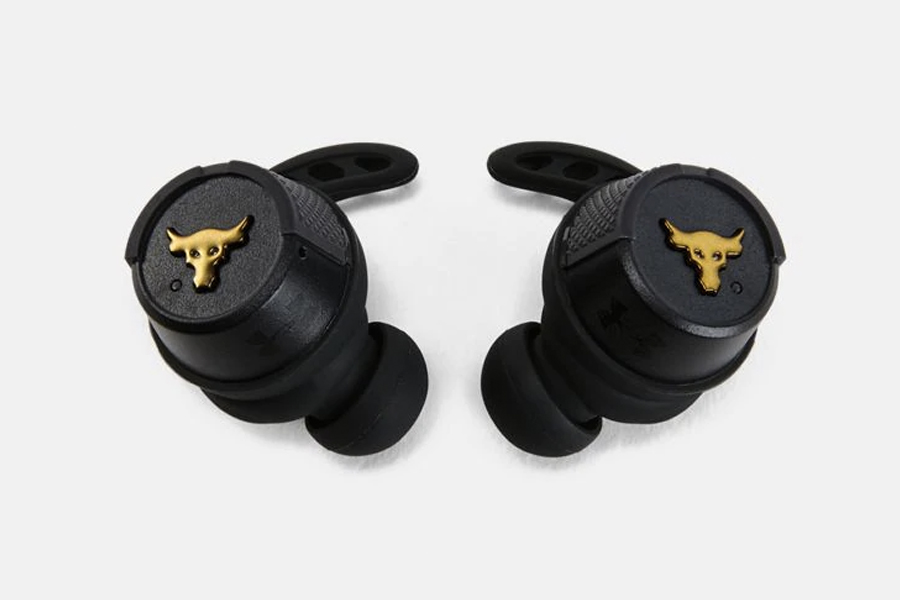 9. Under Armour True Wireless Flash Project Rock Edition
If these earbuds are good enough for The Rock, you can bet they have to be some of the best gym headphones out there. Teaming up with JBL, these Under Armour true wireless earbuds have an exclusive Rock-tuned sound curve, along with bionic hearing and Talk-Thru technology. Additionally, the ambient aware technology allows you to continue listening to your music during your workout, but still be aware of your surroundings. If ya heaarrrr what we're saying.
Price: AUD$330
Colour: Black
Battery Life: 5 Hours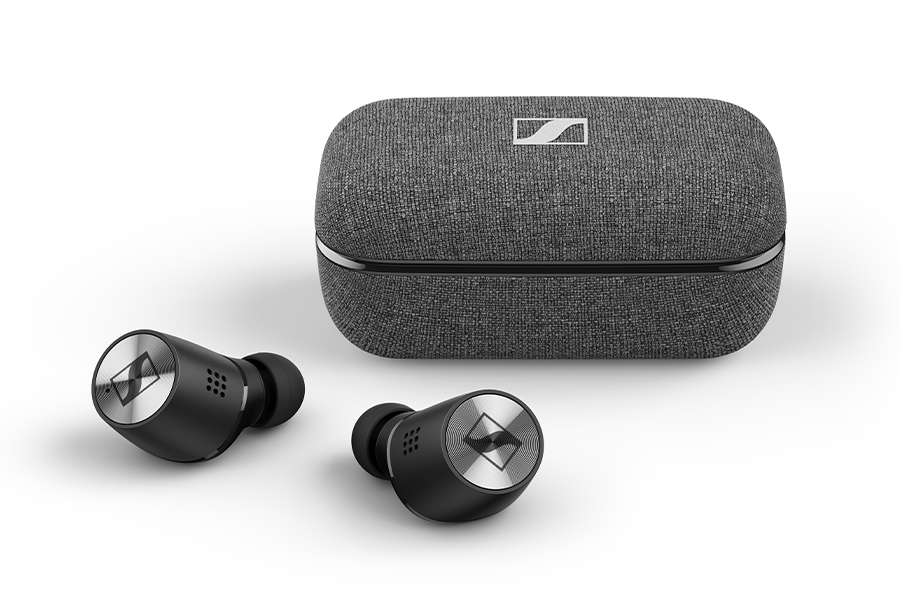 10. Sennheiser Momentum True Wireless
At almost AUD$500, these Sennheiser Momentum True Wireless headphones are definitely on the pricier end of the spectrum but believe us, they're worth the spend. The gear features transparent hearing, high-quality noise pickup and BlueTooth 5.0 connectivity. These expertly crafted earbuds aren't just some of the best headphones for running, they're some of the best headphones, period.
Price: AUD$499.95
Colour: Gray/Black
Battery Life: 4 Hours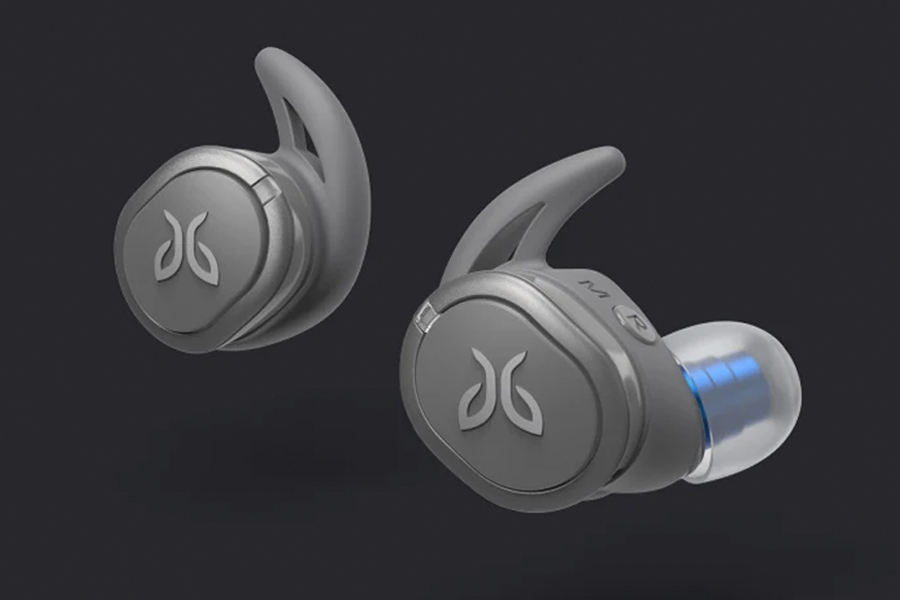 11. Jaybird Run XT
The second generation of Jaybird's popular all-terrain true wireless earbuds, the Run XT line is a solid back to gym headphones investment. The full waterproof earbuds combine ultra-comfortable active fit with premium sound. You can sweat as much as you want in these, the lightweight Run XT can take it. These ones are definitely some of the best wireless earbuds for working out on the market.
Price: AUD$279.95
Battery Life: 12hrs
Colour: Balck/Flash, Storm/Gray
Waterproof: Yes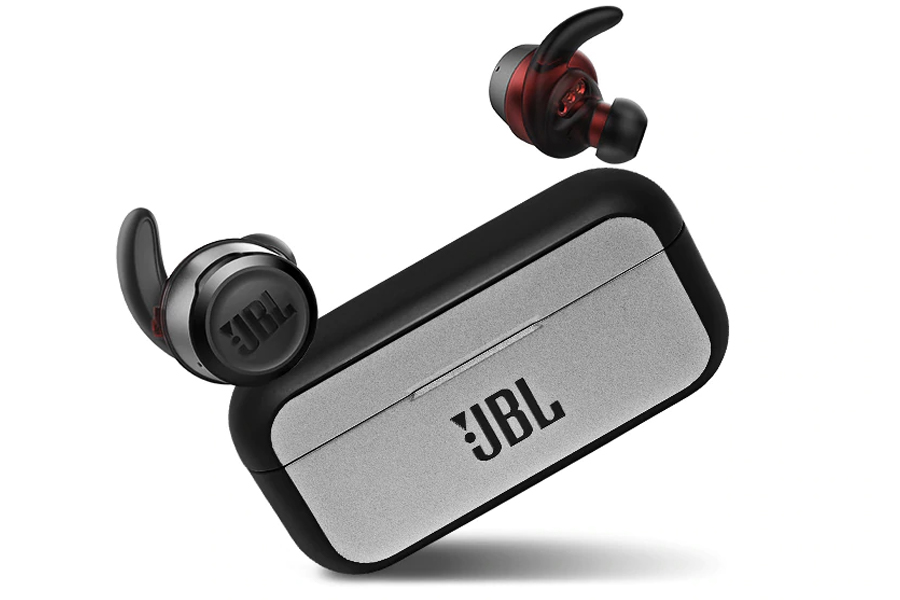 12. JBL Reflect Flow
The JBL Reflect Flow sports headphones will certainly get you prepared for a big sesh. The true wireless headphones for the gym have a monster 30 hours battery life with case and speed charge. Even better, these headphones for running are built for comfort and customisation, offering ergonomic silicone tips and patented Freebit enhancers.
Price: AUD$249.95
Battery Life: 4.5 Hours
Colour: Black, Yellow, Blue, Green
Water Resistance: Yes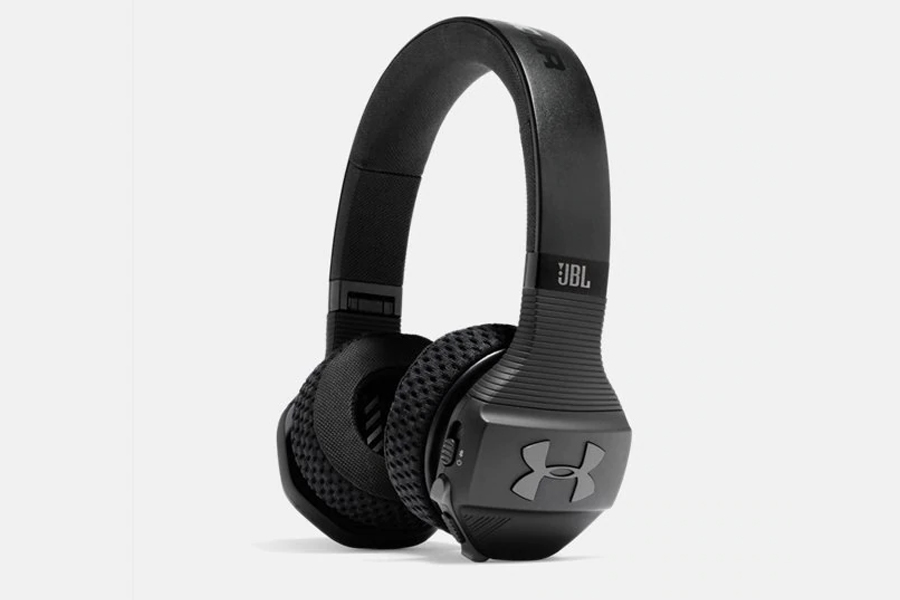 13. Under Armour Sport Wireless Train
Featuring a rugged design with IPX4 rating, the Under Armour Sport wireless train headphones are built to withstand the toughest gym conditions. This workout headphones are also super comfortable, thanks to the UA SuperVent ear cushions that delivery true breathability. The 16-hour battery life is also a major plus, especially when you take the speed charge into account. Five minutes of speed charge will get you an hour of playback.
Price: AUD$300
Battery Life: 16 Hours
Colour: Black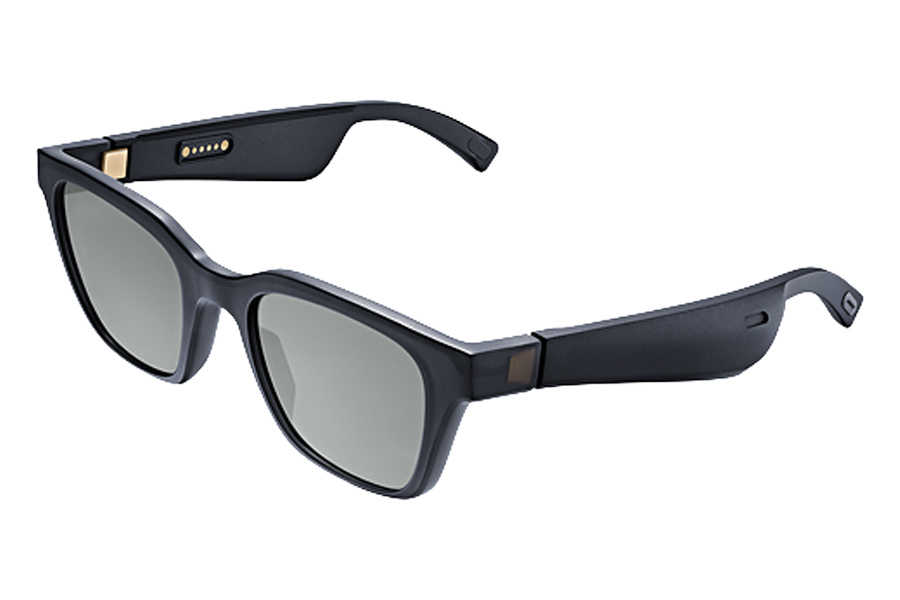 14. Bose Frames Alto
There's nothing more high-tech than a set of frames that transmit your favourite tunes directly to your ears. The Bose Frames Alto are perfect for your next walk, run or hike.
Price: AUD$299.95
Colour: Black
15. Jaybird Vista
The Vista from Jaybird blends high-quality audio will cutting-edge technology to bring you some of the best gym headphones on the market. This pair of wireless earbuds for working out come with 16 hours of battery life matched with JSB1 wireless technology. Even better, the Jaybird Vistas are IPX7 waterproof and sweatproof.
Price: AUD$349.95
Battery Life: 16hrs
Colour: Black, Mineral Blue, Nimbus Gray
Waterproof: Yes
You'll also like:
Sweat without Stress Wearing Sony's WF-SP800N Earbuds
14 Best Portable Bluetooth Speakers to Bring the Noise
17 Best Noise-Cancelling Headphones and Earbuds
General FAQ
What makes a good pair of running headphones?
When you are looking for a good pair of running headphones, the key considerations to watch out for are; comfort, water-resistance, battery life and the ability to stay put in your ears.
What are the best sports headphones around?
The Powerbeats Pro headphones are among the best-rated sports headphones on the market, due to their durability and comfort levels. However, audiophiles will likely prefer the Sennheiser Momentum true wireless of the Bose SoundSport.
Are AirPods good for working out?
AirPods, while famously adopted by most millennials and office-workers are surprisingly effective as work-out earbuds. The plastic casing makes them durable and the noise-cancelling capabilities are strong enough to keep your focus locked in.