Orange Box Review: An Absolute Rock Star of a Bluetooth Speaker
Of all the portable Bluetooth speakers I've ever come across, the Orange Box is hands down my favourite. Whether or not you'll agree with me will largely depend on your appreciation for classic rock 'n' roll styling and the heritage of the Orange brand (along with whether you think a lack of superfluous functionality is a good or a bad thing). But for me, there's no denying the audio quality and the straightforward attitude on display here.
So let's take a closer look at what makes this speaker from one of the world's great amplifier brands quite so special.
Table of Contents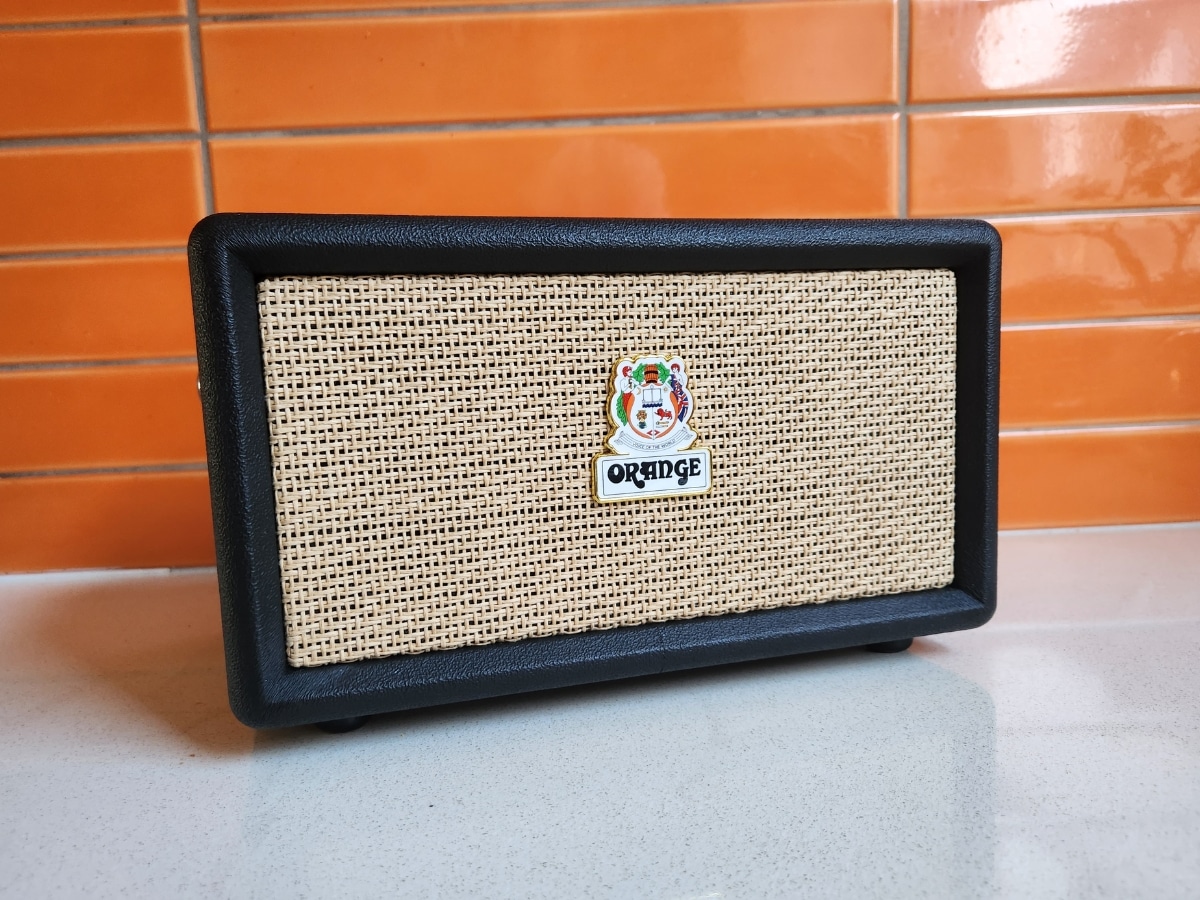 Sound Quality
It takes a lot for a portable Bluetooth speaker to really take hold of my attention these days. A crowded market full of options that offer a strange combination of puzzling design and underwhelming sound have tarnished the category. As a result, brands really need to nail it if they want to stand out from the middling crowd. Fortunately, iconic British guitar amplifier brand Orange has done precisely that by focusing on delivering its signature sound quality within a portable form factor.
Manufactured in the same factory that produces Orange's legendary guitar amplifiers—by comparison, similar brands are known to outsource their Bluetooth speakers to a third party—the Orange Box naturally shines when pumping out classic rock like Led Zeppelin or ZZ Top. But it's surprisingly versatile too, deftly handling everything from Jimmy Smith's "The Sermon" to "Venom" by Little Simz.
Related: 14 Best Portable Bluetooth Speakers to Bring the Noise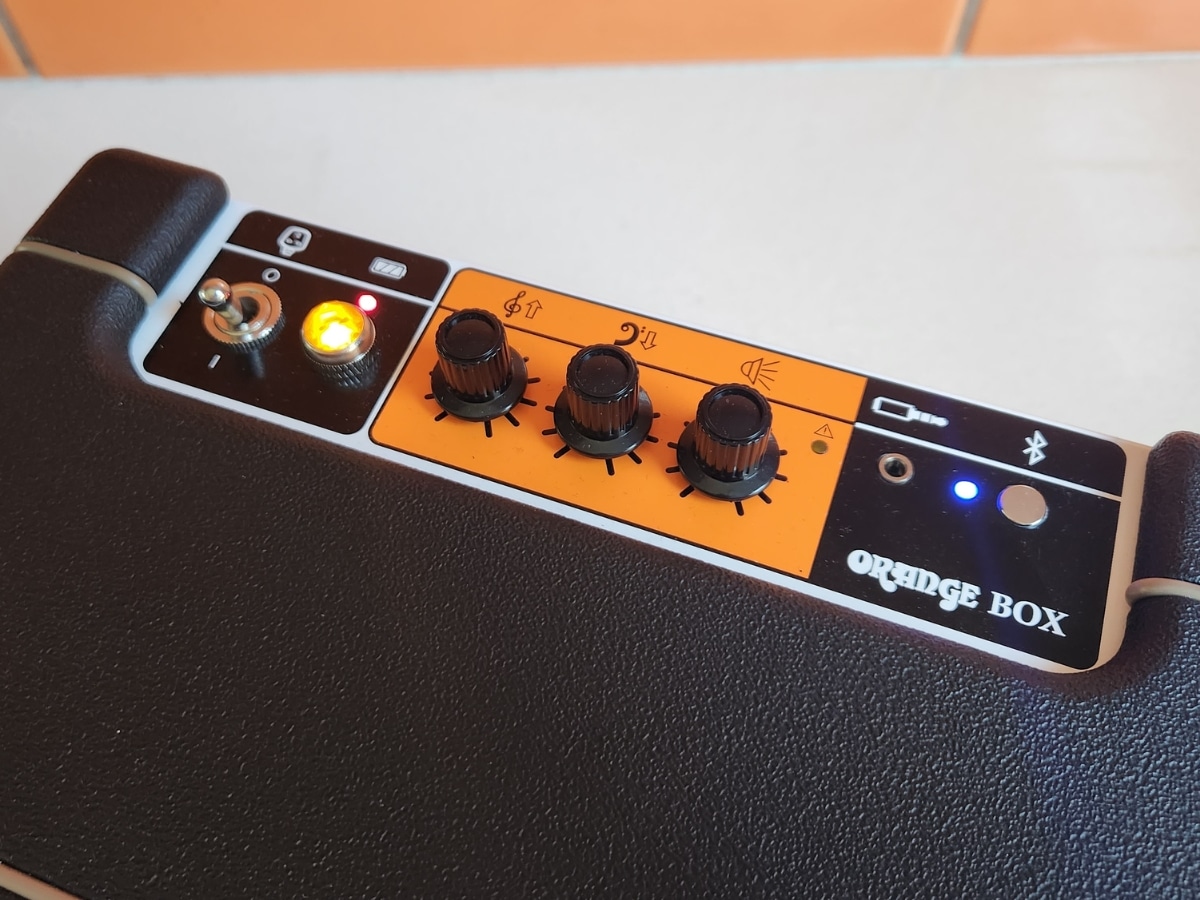 The sound is always clear, detailed, and much louder than the speaker's size would suggest. Even as you reach those higher volumes the audio doesn't start to break up in the way you might expect. This might be due to Orange's claim that its Box and Box-L models are the only Bluetooth speakers on the market that use both Class D and A/B Analogue amplifiers, which are designed to provide "controlled, tight, punchy bass and smooth, natural mids and highs." I couldn't verify this without taking the speaker apart, but it certainly aligns with my experience.
The Box packs a specially voiced subwoofer that's balanced by twin high-frequency cones and precision housing. This is designed to avoid the muddiness that undermines so many Bluetooth speakers and it works a treat. And if you don't love the sound straight out of the box, the speaker's analogue EQ dials make it easy to make adjustments until you get it just how you like it.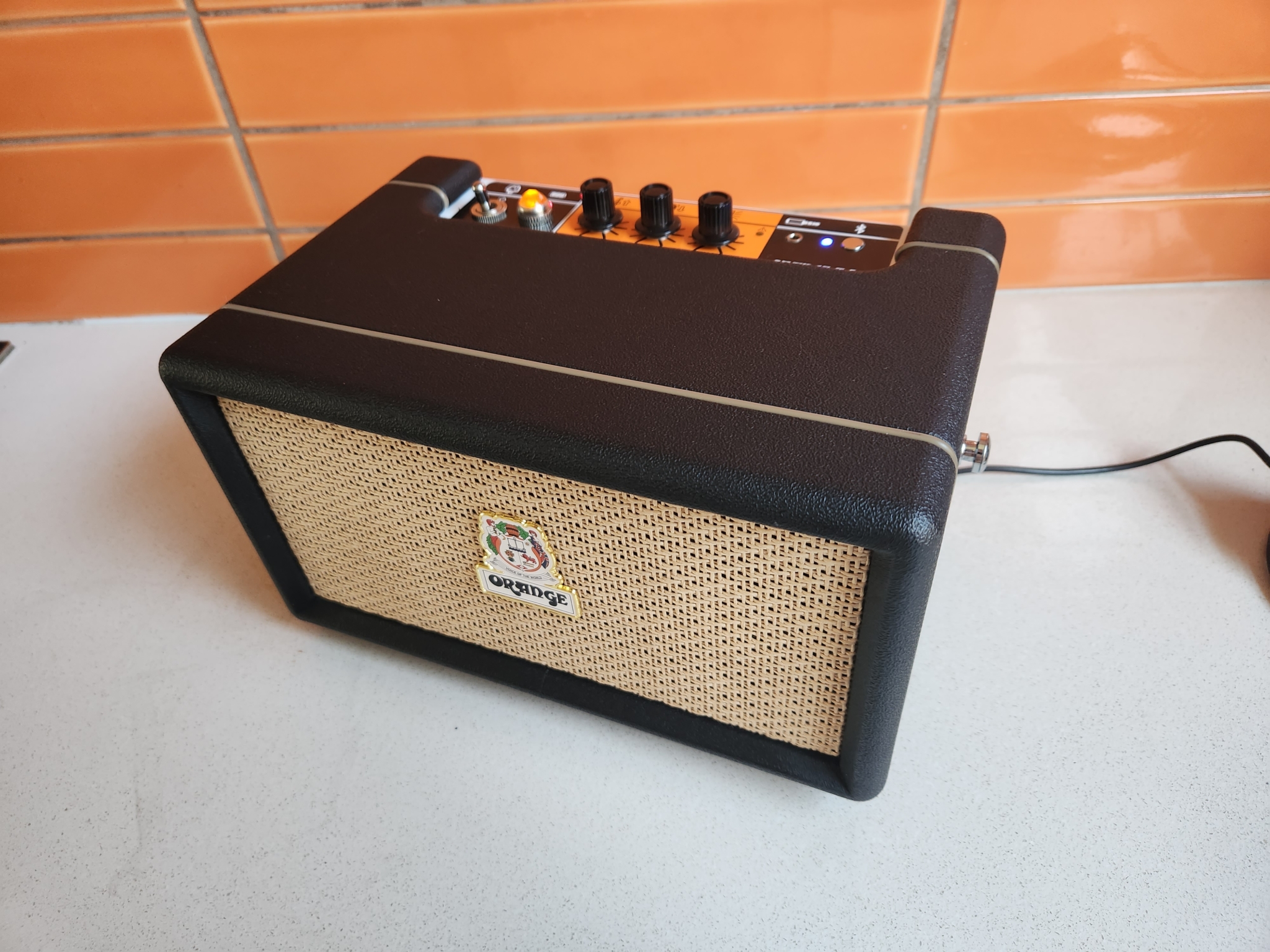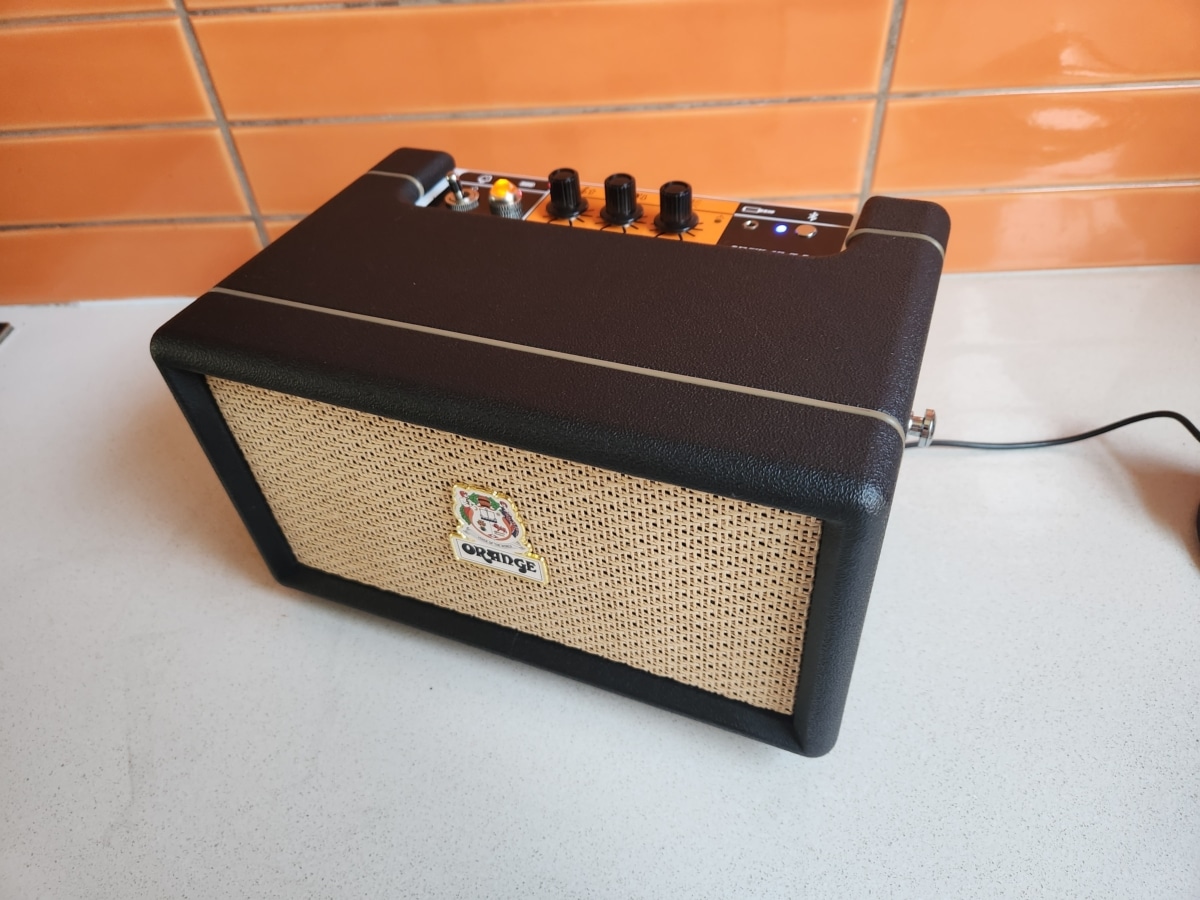 Portability & Practicality
One of my favourite things about the Orange Box is its simplicity. You won't find digital assistant functionality built in or any of that nonsense. This is a speaker that's made for music and that's it. I can no more imagine wanting additional features here than I would if we were talking about one of Orange's classic amps.
And the DNA of those classic amps is very much present within the Box. The on/off switch feels the same as the ones Orange uses for its guitar amplifiers and has that familiar resistance that's just so satisfying when it finally flicks over. Doing so illuminates the vintage-style orange light by the switch, which just immediately transports me back to the band rooms I spent so much time in back in the day.
Related: 18 Best Noise Cancelling Headphones and Earbuds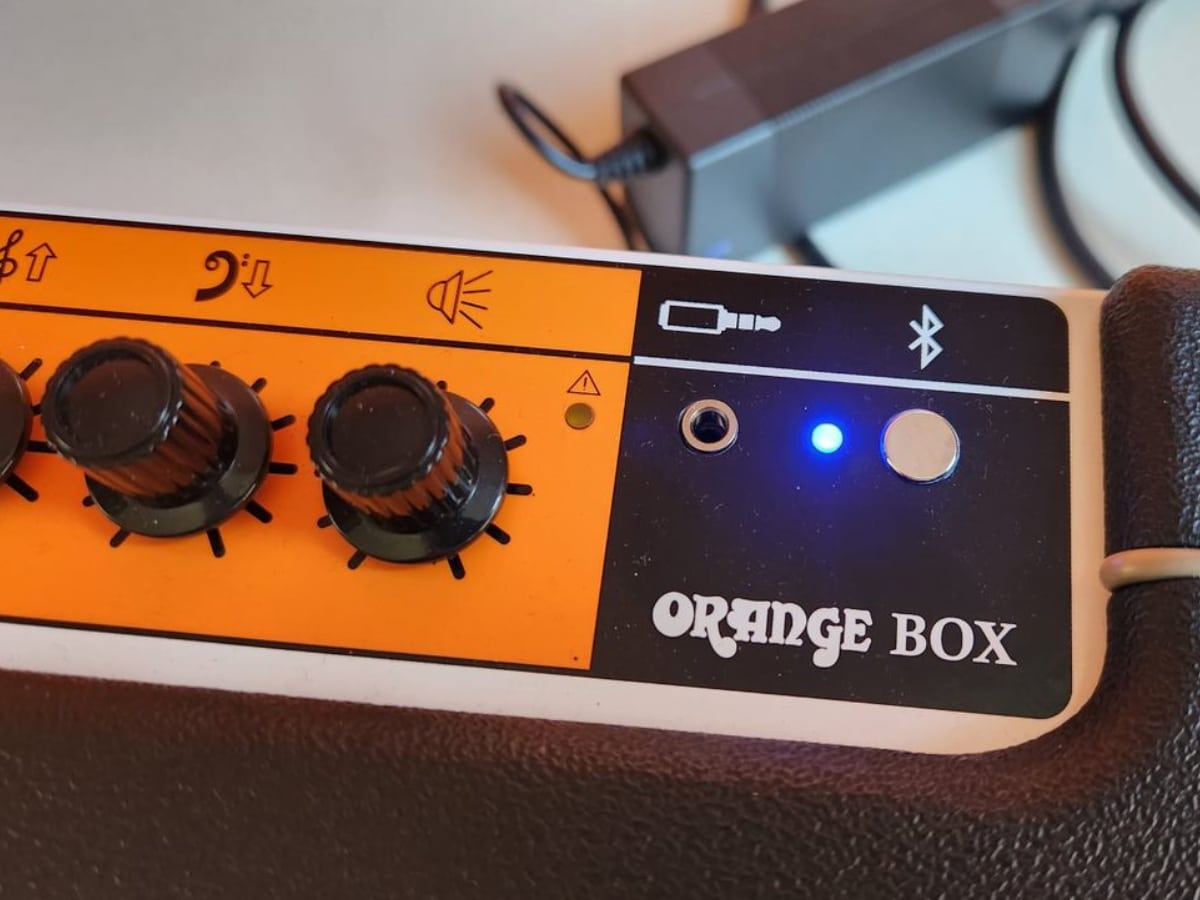 With Bluetooth 5 technology, connecting is super easy and the connection never wavered during my use. Plus, the speaker comes with an old school aux cord that enables you to plug in manually should you so wish. As a handy detail that enables the speaker to maintain its minimalist aesthetic, the Bluetooth button can also be used to pause and restart the music, which means you don't have to grapple for your phone.
The Orange Box is handily portable too. At 3kg it's hardly the lightest Bluetooth speaker, but it's more than manageable, and I can confidently say that any speaker more portable than this couldn't dream of matching it for sound quality. In a nice touch, the Orange Box also comes with a carrying strap, which attaches to the speaker much like a strap attaches to a guitar. It's just a small detail, but it really speaks to Orange's authenticity in this space. The Orange Box also goes the distance – I managed to get 15 hours out of it, playing at a pretty decent volume (not all in one session, mind. I'm not that inconsiderate to my neighbours). One quibble I have is that takes around three hours to recharge, which is a little slow, but far from a dealbreaker.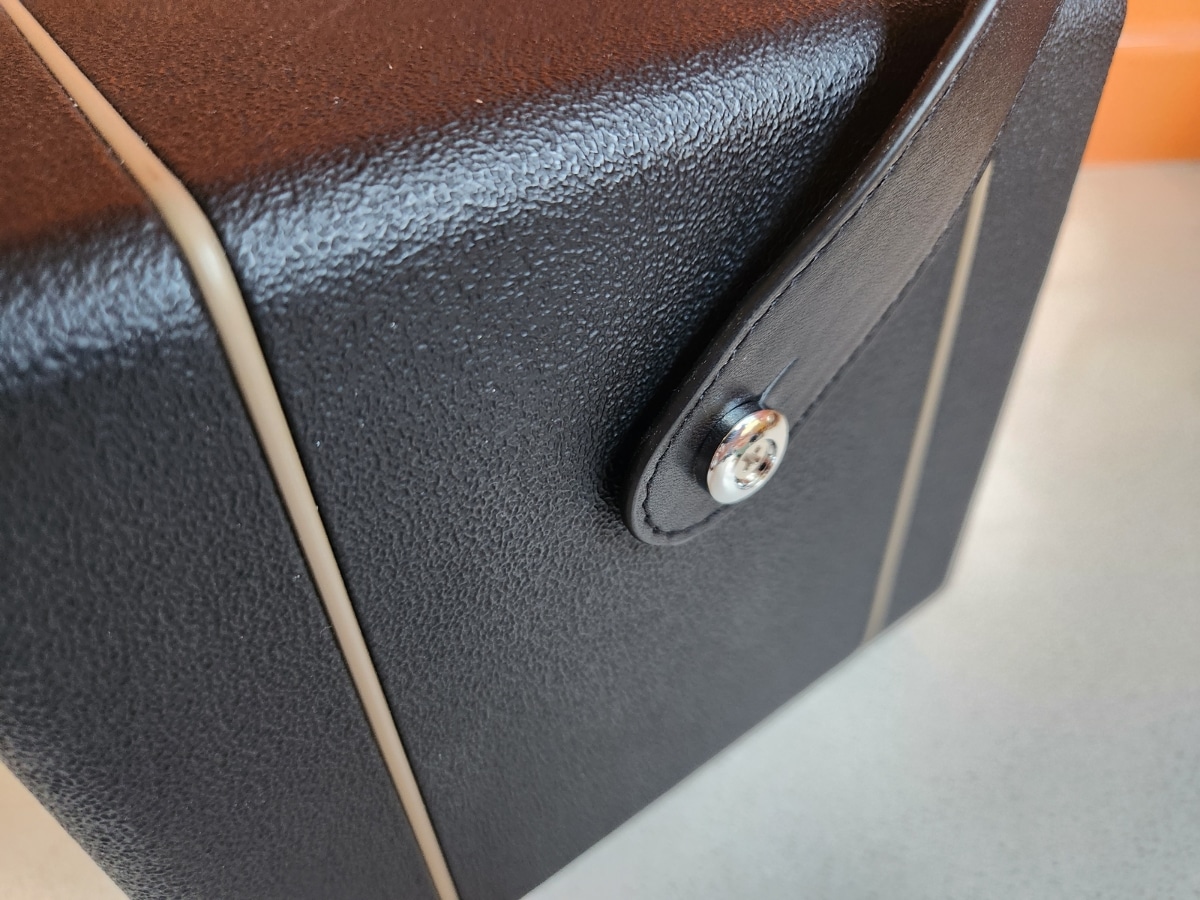 Orange: A Loud Legacy
If you haven't heard of Orange, it's a brand that since 1968 has been producing some of the best (and loudest) guitar amplifiers for many of the biggest artists of all time. Jimmy Page from the aforementioned Led Zeppelin swears by them, as does Geddy Lee of Rush, Jim Root of Slipknot, and John McVie of Fleetwood Mac.
Renowned for sound quality and volume above all else and fiercely protective of that reputation, Orange wouldn't dare just slap its branding on any old Bluetooth speaker in the hope of shifting some units. As I mentioned, these speakers are made by Orange, rolling out of the same factory as the amps that inspired them and it shows.
The Orange Box is available in both black and—you guessed it—orange finishes. While I had the black one for testing, I think if given the choice I'd be bold and go for Orange. At AUD$399 it isn't the cheapest portable Bluetooth speaker option on the market, but you really do get what you pay for: it sounds great, looks cool, and has a build quality that'll hold up to on-the-road punishment if you choose to take it on tour. The Orange Box is a true classic in that timeless rock 'n' roll mould.