Surround Yourself in Sound with Sony's HT-AX7 3-Speaker Detachable Design
Sony is shaking up the world of portable speakers with its all-new HT-AX7 Bluetooth speaker. Steering away from the conventional look and feel, Sony has crafted this new audio device from the ground up that not only enhances your home decor but also introduces an entirely fresh approach to entertainment with its immersive, "room-filling" sound. However, what sets Sony's new HT-AX7 speaker apart is its ingenious three-speaker detachable design, allowing you to easily move the entire system from room to room, thus ensuring seamless portability.
RELATED: Get Ready to Rave with Sony's New Wireless Party Speakers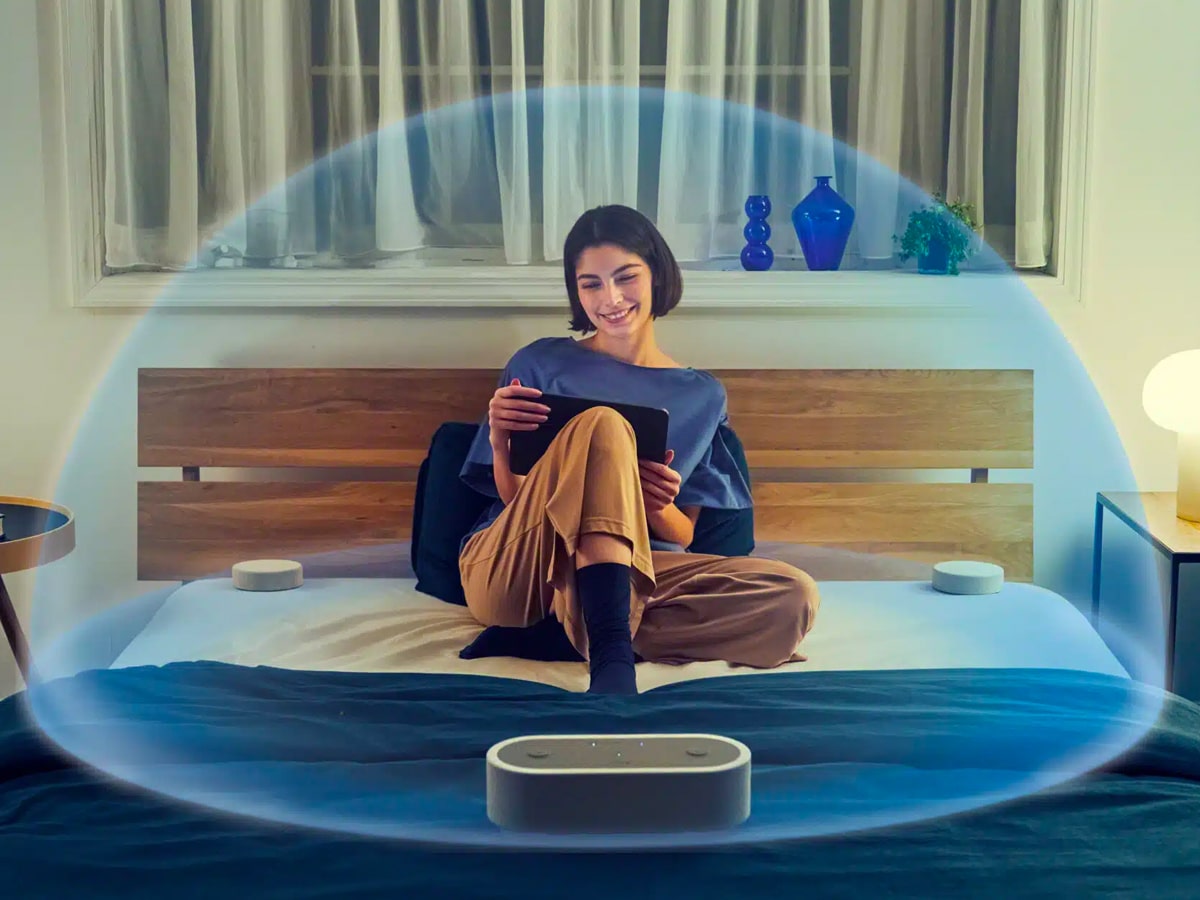 The HT-AX7 is anything but your average speaker and goes beyond expectations with its compact, innovative, and tasteful design. Instead of opting for the usual cylindrical or spherical shape, the HT-AX7 features a unique rounded rectangular design, with two small circular detachable rear speakers cleverly stacked on top of a larger central unit.
Sony is betting big on the whole spatial audio gimmick while also emphasising the ease of installation and portability of the HT-AX7 speakers. The company has taken a clever approach to Bluetooth audio and is leveraging advanced algorithms to precisely calculate the optimal sound placement, thus effectively recreating a theatre-like experience in the comfort of your own couch or bed.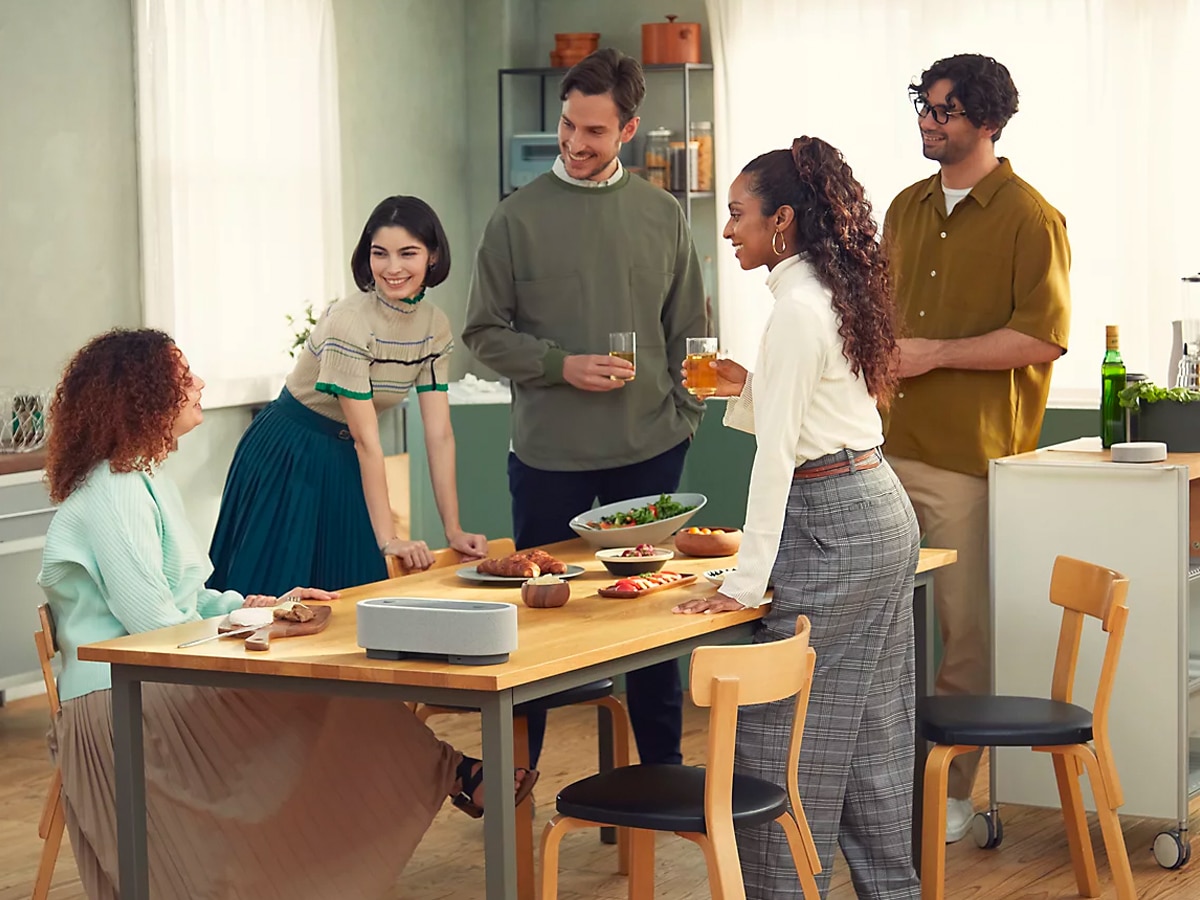 To help elevate your surround sound experience to new heights, these new portable speakers come equipped with Sony's proprietary 360 Spatial Sound Mapping technology, to create multiple phantom speakers at the front, rear and overhead. The system effortlessly integrates with three detachable and fully portable speakers, creating a captivating "bubble-like sphere" of spatial sound.
The HT-AX7 also features Sony's Upmixer Algorithm which helps it deliver an unrivalled audio experience from the 360-degree soundstage. At its core, the Upmixer Algorithm can convert even a basic stereo mix into remarkable three-dimensional surround sound. As per Sony, "the Upmixer analyses sound in real-time and separates individual sound objects, redistributing them to create a more immersive listening experience."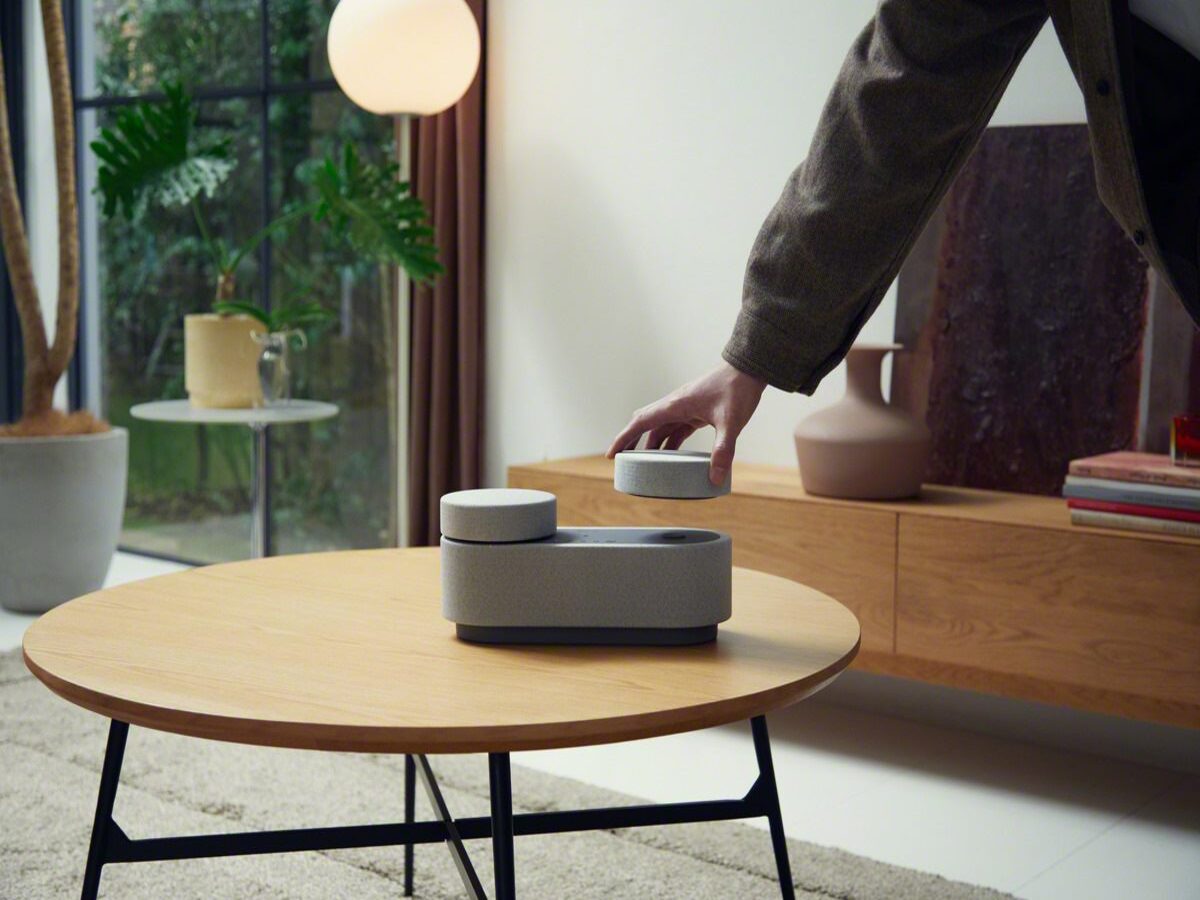 These speakers are geared toward ease of installation and eliminate the need for any special installations or complex configurations. The three speakers maintain wireless connectivity with each other while the main 'host' speaker can also receive audio wirelessly via Bluetooth from external sources. Sony suggests utilising its proprietary Home Entertainment Connect app to configure the HT-AX7, which provides step-by-step guidance and allows remote control once the setup is complete.
The HT-AX7 is plenty portable too as it does not require a direct connection to a power source. The speakers can be powered by rechargeable batteries, and the main speaker conveniently serves as a charging station for the other two small speakers when they are docked onto its top edge. It has a maximum battery life of up to 30 hours and can deliver roughly 150 minutes of playtime on a 10-minute quick charge.
The Sony HT-AX7 comes with a price tag of USD$499 (AUD$746), making it a relatively expensive choice for a portable speaker. The main USP of these's the inclusion of Spatial audio, which brings a new dimension to the overall listening experience. While the inclusion of surround sound is undoubtedly a desirable feature, whether it justifies the additional cost is something we'll have to test out for ourselves. As for now, Sony has yet to confirm the official Australian release date and pricing details for the HT-AX7.