Harman Kardon's Futuristic Aura Studio 3 Offers 360-Degree Sound
It looks like a contemporary terrarium, but the Harman Kardon Aura Studio 3 doesn't grow plants, it produces some of the best audio you'll ever hear. Following on the translucent design of their SoundSticks, a product released in 2000 in conjunction with Apple, the Aura Studio 3 features a see-through top reminiscent of a fishbowl.
You'll also like:
LG TONE Free Are the 'Cleanest' Wireless Earbuds
Bang & Olufsen Launch New TV 'BeoVision Eclipse'
The U-Turn Orbit Plus Turntable is Still the King of Quality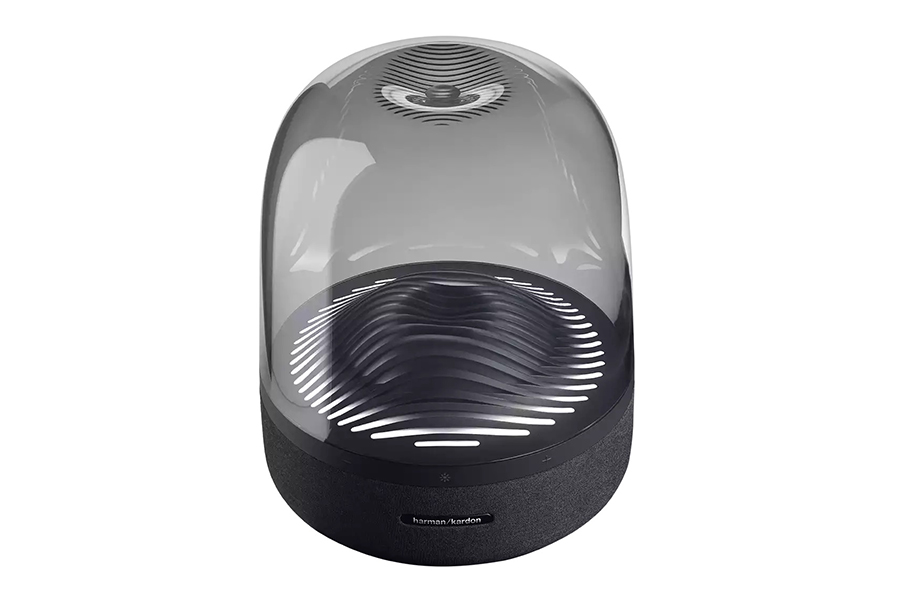 If you're looking to make a statement with your décor, then the Aura Studio 3 would be a welcome addition. It's domed design and premium materials speaks to high quality with a modern flare. In fact, the design has won Harman an iF Design award. The new speaker comes out of a partnership with Sprint and Brightstar.
"In any new speaker we're always working to 'wow' the customer with an enhanced design and elevated sound quality," said Dave Rogers, president of the lifestyle audio division for Harman. "With the Aura Studio 3, we're doing just that. Though our partnership with Sprint and Brightstar, we're pleased to know the Aura Studio 3 will reach customers worldwide."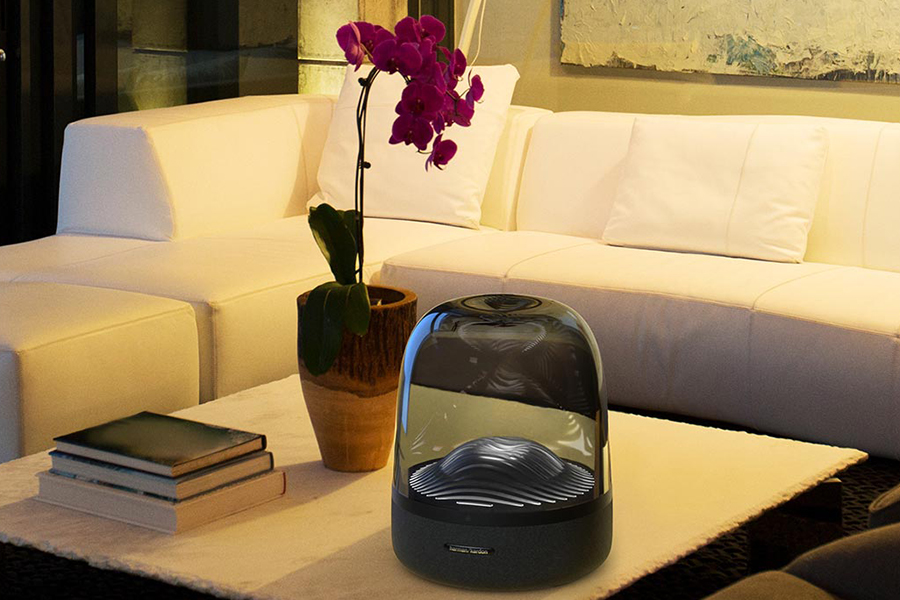 John Doughty, president of global accessories for Brightstar, had this to say about the new speaker: "Our longstanding relationship with Harman Kardon has consistently been successful as the brand continues to provide impeccable audio products for our network of partners and customers to enjoy. They're exceptional reputation for quality and innovation creates value as they continue to expand their wireless, Bluetooth accessory options, exclusively for our customers."
The circular design provides 360-degree sound for a more dynamic and immersive listening experience. The Aura Studio 3 also features a ripple effect lighting that mimics the waveforms of whatever you're listing to, expanding your listening experience into a visual one as well.
The speaker connects to your music source via Bluetooth, so you can stream your music wirelessly. The latest version of the Studio for Harman shares some aspects with its roots, but instead of a pair of 15-watt amplifiers to power the midrange drivers, it now has a 100-watt amp for even better sound. You can add the Harman Kardon Aura Studio 3 speaker to your home for $300.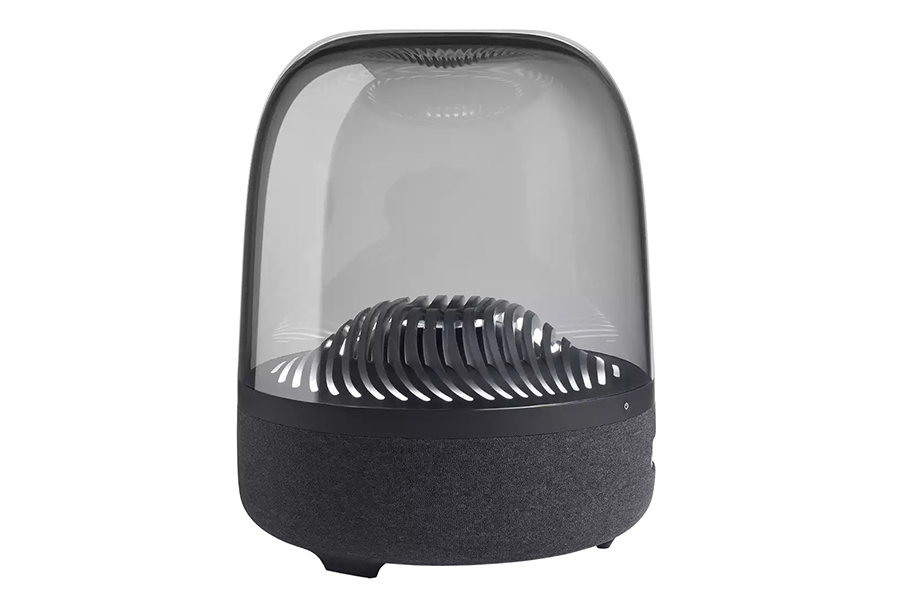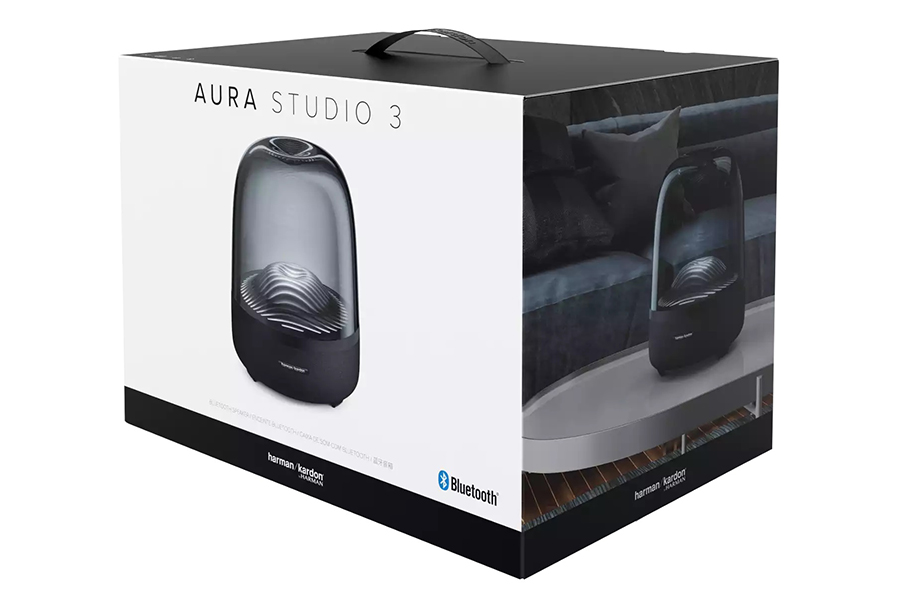 You'll also like:
Sing in the Shower Like Never Before with ICON.AI's Stunning Smart Mirror
Never Stop Listening with these 4 Marshall Products
Get the Best Sound with RODE's NT-USB Microphone