Sonos Roam Review – An Ultra-Portable & Sleek Speaker
From the inventors of multi-room wireless audio comes an unparalleled and ultra-portable sound experience, the Sonos Roam. I finally got my hands on the new waterproof wireless speaker from Sonos on a recent trip down to Bangalay Luxury Villas and came away with a newfound appreciation for quality design, thoughtful simplicity and ease of use.
Before we dig into my in-depth review of the speaker, I think it's important to understand where Sonos as a brand came from.
You'll Also Like:
Set the Mood to 'Party' With Samsung's Sound Tower of Power
HUAWEI Sound Adds Devialet Acoustics to its High-Def Wireless Speaker
Bang & Olufsen Unveils Beosound Level, a $2,000 Portable Wireless Speaker for Audiophiles
Founded in 2002, Sonos' mission was to inspire the world to listen better and with this as its north star goal, it led the wireless music company to be extremely innovative for its time. If you cast your mind back to the early 2000s, people's at home hi-fi and audio setups involved huge traditional amplifier stacks and passive speakers with messy wires running everywhere. The original iPod had just launched a year earlier, so for Sonos to allow you to connect to your passive speakers over your own wifi network, without the need for a wired connection, it was an insane feat.
Fast forward to 2009 and Sonos launched its first all-in-one speakers with the Play 1, Play 3 and Play 5. This allowed you to plug directly straight into the power socket in the wall to work directly over your wifi and connect wirelessly from your smartphone or tablet. Next came the Sonos Arc soundbar and Sonos Beam in the home theatre space in 2013 with fully-fledged Dolby atmos. It pioneered ease of use with one cable to your TV and one cable to the wall, all while being able to use it as a standard Sonos speaker over your wifi. Due to free software updates, many of these 13-year-old speakers are still in use today, ensuring they are still compatible with all modern platforms and sustainable.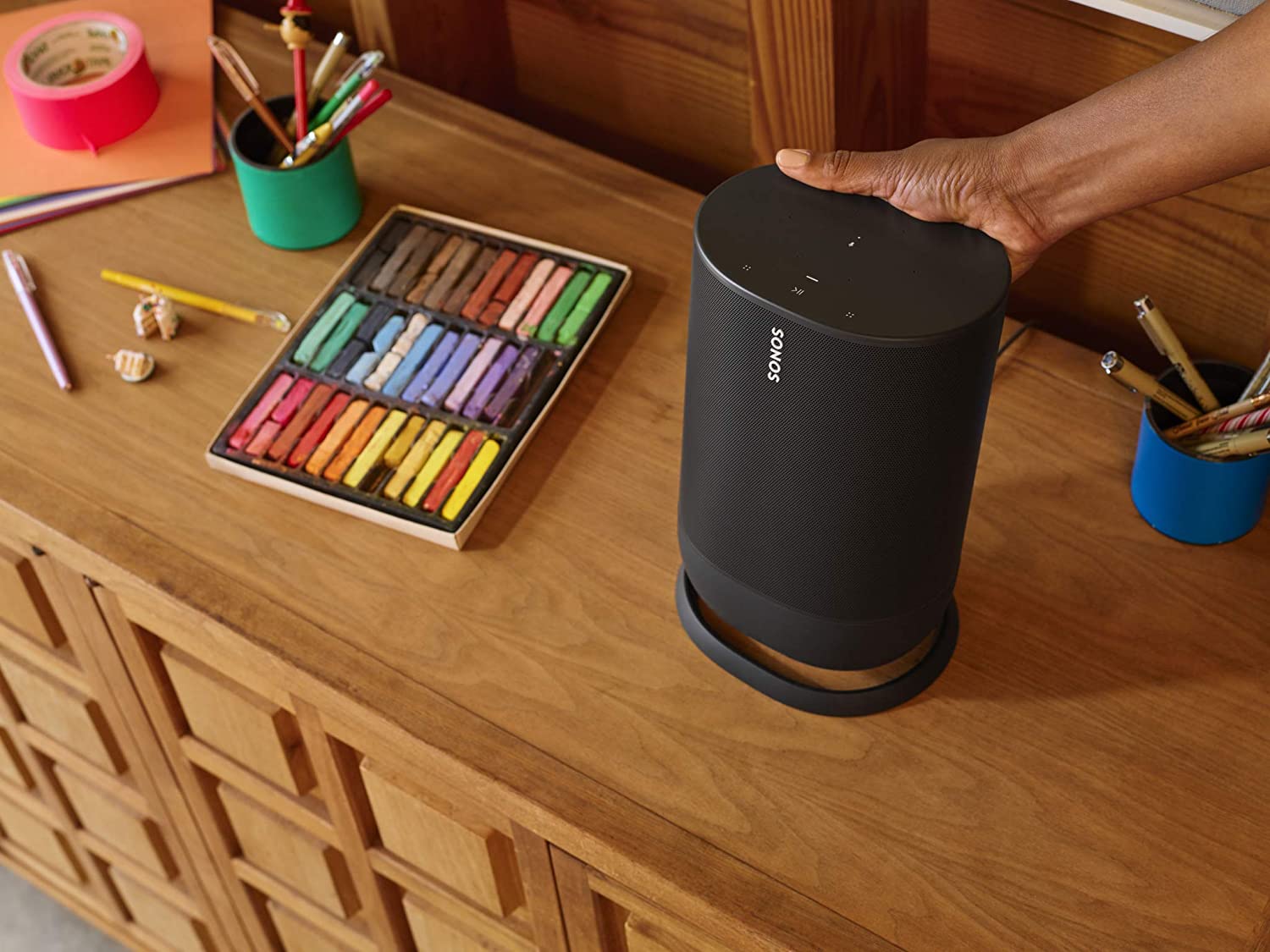 In 2019, Sonos entered with its first portable speaker, the Sonos Move, a larger and premium device that was the company's first step outside of the wifi network. Yes, it was the first time they had built Bluetooth streaming into their products. While it was fantastic for 'moving' the speaker around your house or taking it out to your backyard or garden, it was still a little bulky to be taken down to the beach or over to a friends place.
This brings us to today, with Sonos entering the market with the Roam, a speaker with a smaller sleek form factor and smaller price point that speaks directly to lifestyle. Being ultra-portable at just 430 grams (less than a can of coke), it's the perfect speaker for a bike ride, the beach, a picnic or even a run. And despite its size, they've managed a battery life of up to 10-hours.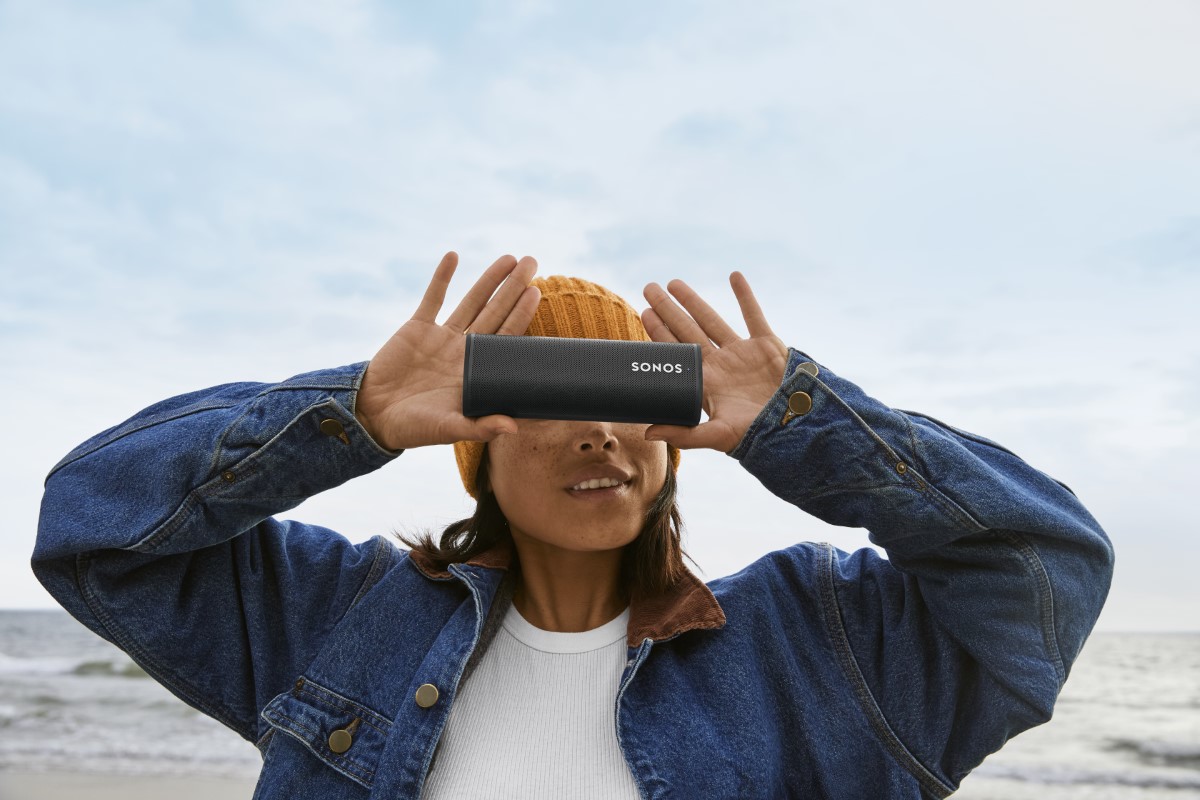 Built into the Roam is its Trueplay signature technology which automatically tunes the speaker to whatever environment or orientation it is placed in. Trueplay makes use of the far-field microphone that is also used for voice-assistance technologies (Google Assistant and Alexa). The company's own research found that over 60% of households speakers need tuning to their environment, and while previously you had to worry about where speakers were placed in a room, Sonos has taken the legwork and guesswork out of this, providing a great audio experience, no matter where you're listening from. The accelerometer in the Roam will even detect when it is placed in a new location and within 5-10 seconds it will tune itself to the location.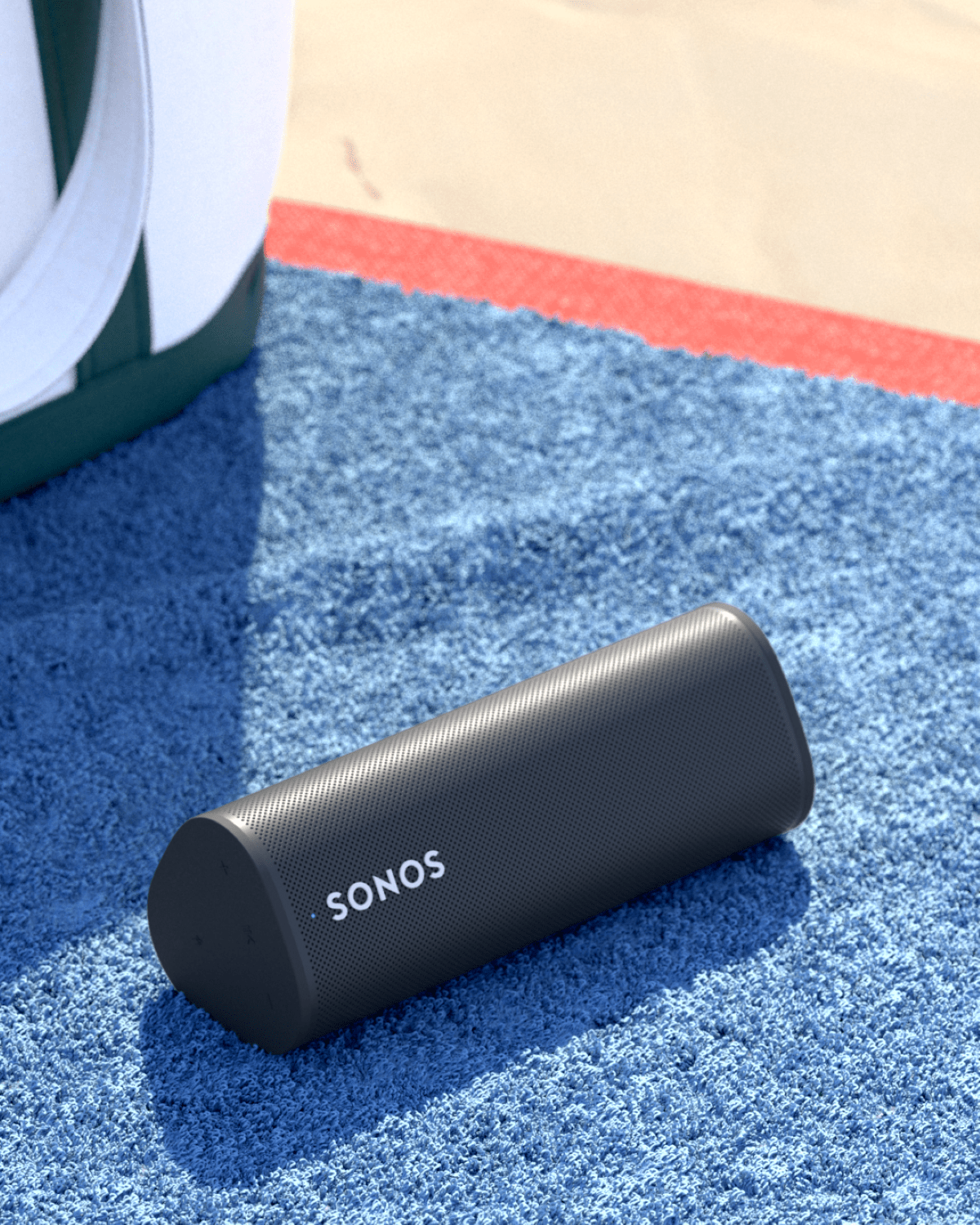 Sonos Roam Technical Specifications: 
IP67: Dustproof and waterproof (speaker can be submerged in 1 m/3 ft of water for up to 30 minutes.)
Dimensions: Height: 168 mm (6.61 in), Width: 62 mm (2.44 in), Depth: 60 mm (2.36 in)
Weight: 0.43 kg (0.95 lb)
Colours: Shadow Black, Lunar White
Finish: Matte
WiFi: Connect to WiFi with any 802.11a/b/g/n/ac 2.4 or 5 GHz broadcast-capable router.
Bluetooth: Bluetooth 5.0
Battery: 18Wh battery provides up to 10 hours of continuous playback on a single charge at moderate volumes.
Charging: USB A-C charging cable. You can also use the or any Qi-certified wireless charger.
USB-C Port: 15W, 5V/3A
CPU: Quad-Core, 1.4 GHz A-53
Memory: 1GB SDRAM, 4GB NV
Similar to the Move, the Roam comes with dual radio sets, allowing for Bluetooth line-in. You now also no longer have to give people access to your wifi or have them download the Sonos app. Simply connect via Bluetooth to the Roam and you can send that music to all other speakers in your house wirelessly. This also can come in handy if you wish to share or group other sources like listening to your vinyl record player outside or the TV commentary in the bathroom so you don't miss any of the action.
Knowing a little about Sonos' history, some of the best work they have done is in the software architecture and how wireless multi-room speakers should work. Their open platform means that you can access all of the content that you want through Sonos. Listen to Spotify in one room and audible in another, or even use voice control with Google or Alexa. Freedom of choice is ultimately what it's all about.
This hasn't changed with the Roam either. With the SoundSwap feature enabled, you can press and hold the play/pause button for 3 seconds and it will locate where you are in the home through ultrasonic wavelengths and then intelligently swap your music from the roam to the nearest home theatre speaker without the need to use an app.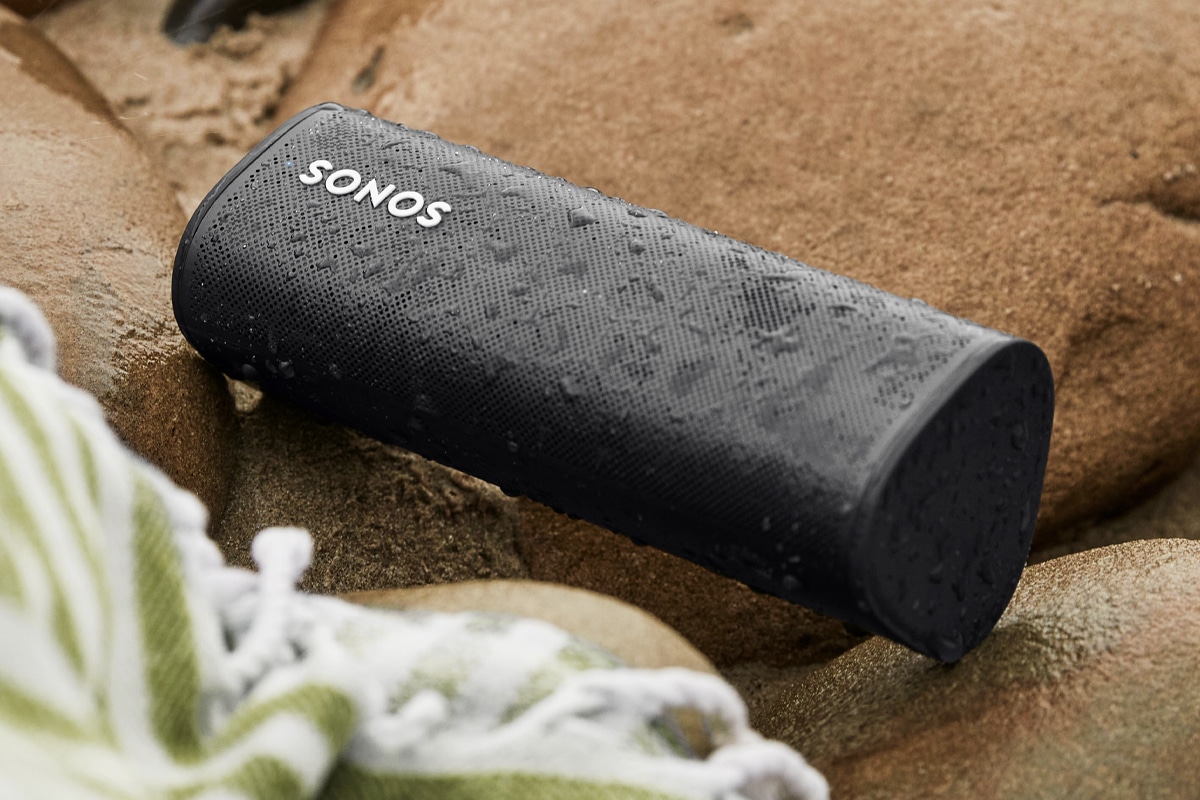 While using the Roam I also discovered, fun-fact, that the Sonos logo looks the same upside down as it does upwards while testing it in different orientations. It's also IP67 dust and waterproof meaning it can be fully submerged in up to 1 meter of water for up to 30 minutes, perfect for most Aussie sandy-beach environments.
But, most importantly, how does it sound? Despite its small size, the Roam packs a powerful punch, providing crisp and clear audio in almost any environment. It also has remarkable bass but if it becomes too much against the higher frequencies, you can easily adjust the speaker's equaliser from within the Sonos app.
By far my favourite feature of the Roam is the wireless charging. Available separately, you can purchase a magnetic wireless charging dock that the Roam simply magnetically 'snaps' on top of. I can't tell you the number of times I've gone to take out another Bluetooth speaker with me, only to find it's out of battery. This should solve all of that, with the Roam easily living on top of the wireless charger. It's also even compatible with other wireless charging pads.
What We Love
What We'd Change
Epic sound quality for its size
Needs other Sonos products to take full advantage
of Sound Swap or Grouping features
Wireless charging pad
Equaliser needs adjustment for certain music styles
Automatic Trueplay tuning
Sleek form factor and size
It's clear that Sonos has kept ease-of-use front of mind when designing the Roam and with such amazing sound from such a small package, it clearly makes it one of the best portable speakers we've tested in 2022. Let's hope that Sonos continues to deliver premium design and simple things in unexpected and enduring ways.
Man of Many was provided with a Sonos Roam Speaker for review purposes.