Bellroy is Making Bags from Recycled Water Bottles
Doing its part for planet Earth, Bellroy is offering a range of bags and backpacks made from recycled plastic water bottles. By 2021, the premium accessory brand estimates it will have saved over 7 million bottles from becoming landfill.
The water bottles are chipped, melted down and then woven into a durable polyester yarn that's now being used to create the Bellroy Shift backpack, Tokyo Tote, Campus Backpack, Sling and more. Bellroys says the polyester yarn lasts just as well as existing fabrics. Alongside the environmentally-certified leathers, the brand is committed to reducing its impact on the planet and is continually seeking more sustainable methods of production and design.
Until now, Bellroy hadn't found any recycled materials that could stand up in quality and durability to what they already used. Applying recycled fabrics that wear faster for the sake of an 'easy win' just wasn't an option.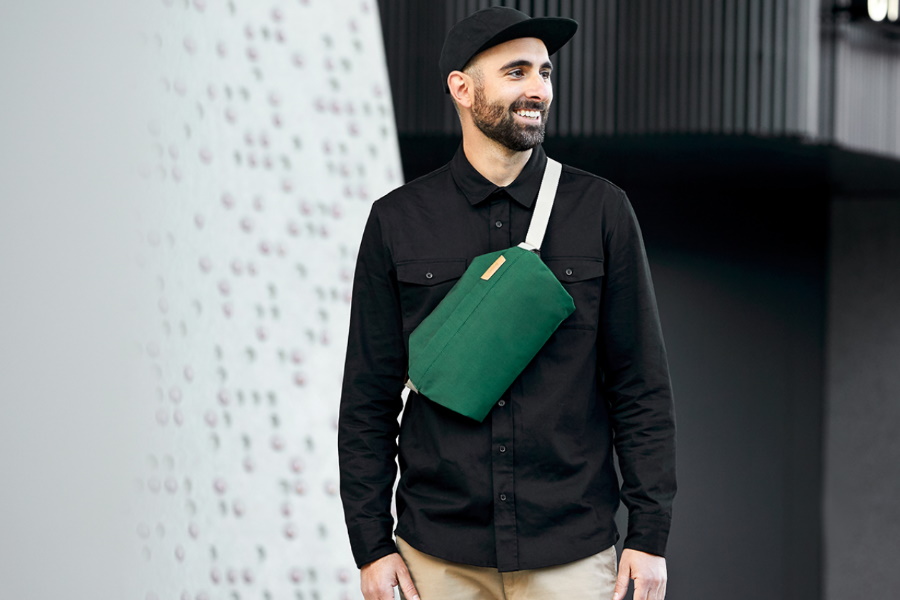 "It took us many trials to find a recycled yarn that we could use in the same way as our other textiles, without compromising quality, durability or aesthetics," says Arya Ghavifekr, Head of Product Development at Bellroy.
"Through many lab tests and yardages of fabric, we have worked hard to make sure the resulting products will look great, and last a long time."
Along with this first release made using recycled materials, Bellroy says it is committed to having 90% of their woven products be made from natural or recycled fabrics by the middle of 2021.
The ultimate goal is 100% of the range, but there are still some fabrics that aren't as durable when made from recycled materials. So Bellroy will continue to prioritise longevity and work actively on the development of higher-performing recycled alternatives.
The bags made from recycled fabrics and recycled linings are available in two main colourways: Forest and Charcoal. All other colourways will start to be made from recycled material as new styles are released.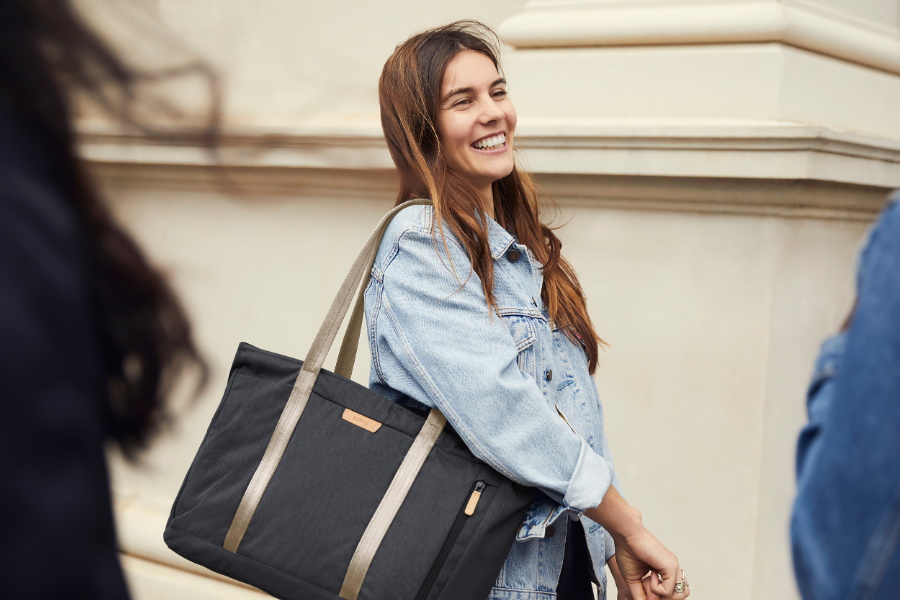 The signature styles made from recycled bottles are available now. For a bit of fun, here are the number of bottles it takes to create each Bellroy product:
Transit Backpack – 30 bottles
Duo Totepack – 30 bottles
Shift Backpack – 29 bottles
Tokyo Totepack – 26 bottles
System Work Bag – 26 bottles
Classic Backpack Plus – 27 bottles
Tokyo Tote – 23 bottles
Classic Backpack – 19 bottles
Campus Backpack – 18 bottles
Melbourne Tote – 18 bottles
Classic Tote – 14 bottles Sling – 9 bottles