Bellroy City Pouch Keeps Things Where You Need Them
Murse or purse, the Bellroy City Pouch is a carry-all for anyone looking for a stylish bag to add to their wardrobe. Referred to as "a little sidekick," the pouch has a slim shape that offers plenty of space to keep things out of your pockets and hands, but still within easy reach. "The City Pouch gives you the quick access and right-where-you-need-it ease of keeping things in your pocket, but with much more capacity and flexibility," says the Bellroy designer.
You'll also like:
Tommy Hilfiger x Timberland Channels Clean '90s Workwear Aesthetic
Bellroy's Apex Collection is Premium Carry 10 Years in the Making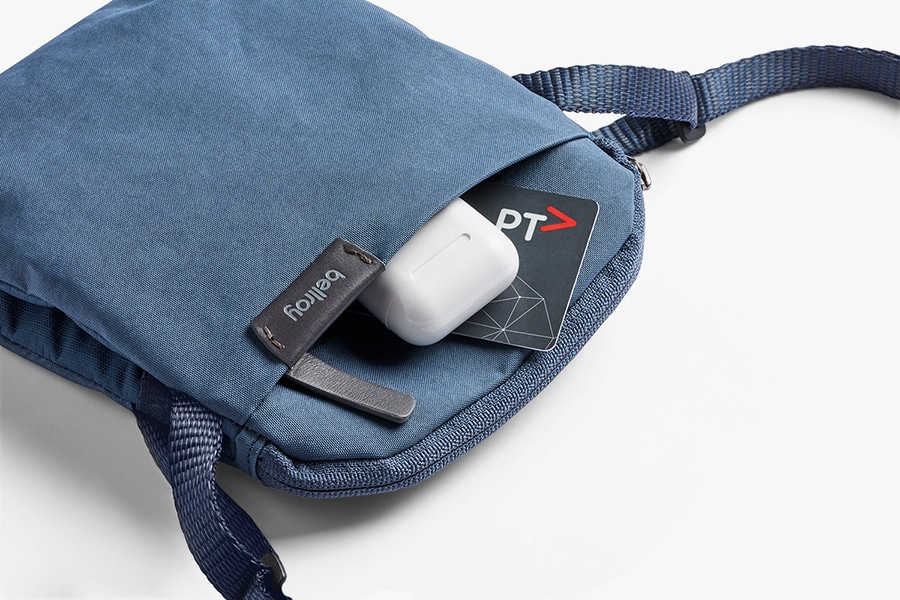 The Bellroy City Pouch is offered in three colours (Marine Blue, Red Earth, and Black). The pouch is designed to keep a slim profile regardless of how much you have stuffed in it. The bag features pockets and dividers to keep things organised, and it's perfect for those things that you need to get to quickly, like your phone, mask, or hand sanitiser. Because it keeps a slim profile, it will go largely unnoticed, and even looks good under your jacket. The pouch also features a mesh pocket for your phone as well as a padded sleeve for a small tablet or e-reader. You'll be surprised at just how much you can carry in this bag. "The expansion is almost magic, swallowing up difficult items like sunglasses (as well as the usual keys, phone, wallet) and keeping them protected and separated," writes the pouch's designer. Just throw the bag over your shoulder using the adjustable webbing strap, which comes with extra width at the shoulder, and you'll have everything you need when you're out and about.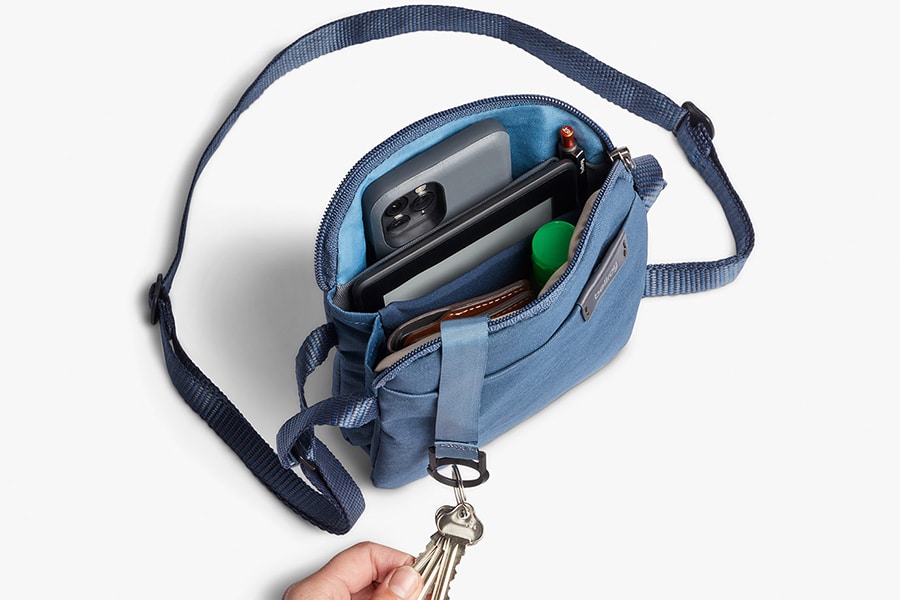 The Bellroy City Pouch is priced at $79. It's made of a washable recycled fabric and comes with a three year warranty. It measures 20.5 cm x 16.5 cm x 6 cm. Stop shoving things into your pocket, or schlepping them around in an oversized backpack. Pick up the Bellroy City Pouch and make your life easier and more accessible.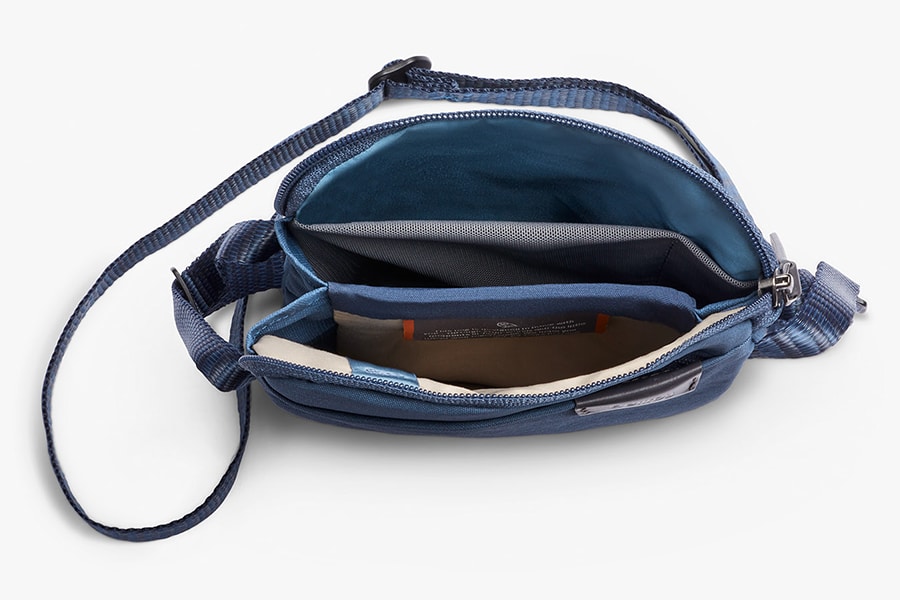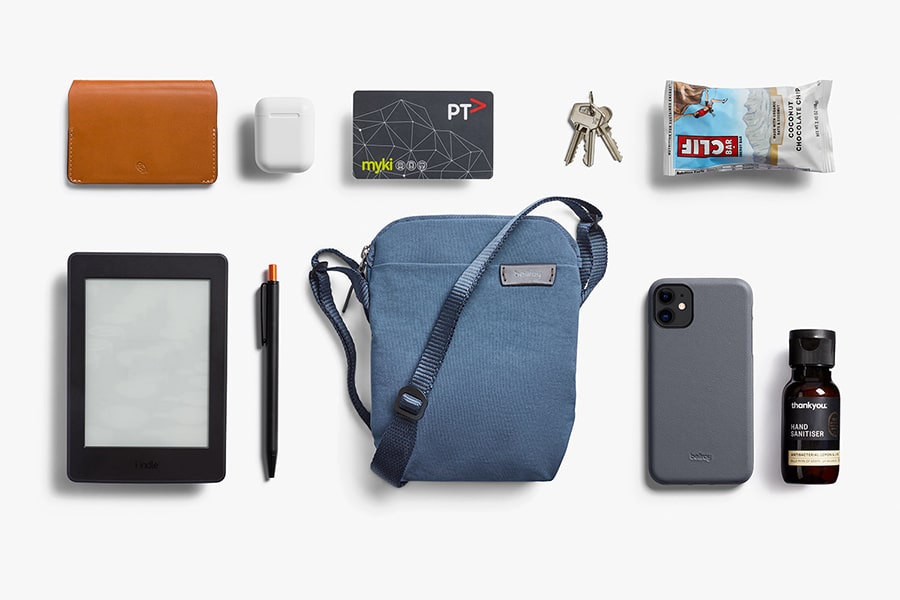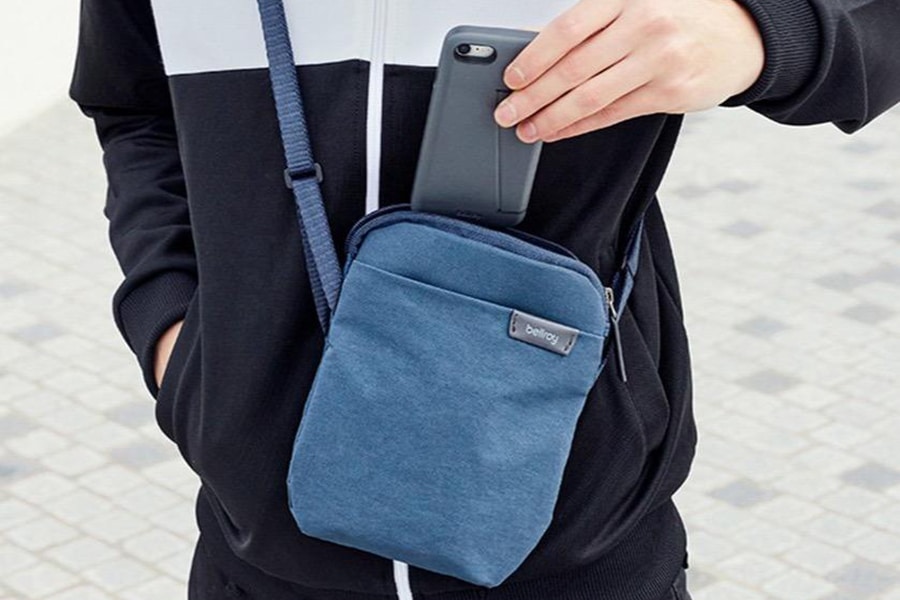 You'll also like:
11 Best Men's Shirt Jackets & Tips on How to Wear Them
Bellroy's Apex Collection is Premium Carry 10 Years in the Making