Where to buy Pit Viper Sunglasses in Australia
If your YouTube algorithm is as embarrassing as ours there's a good chance you've come across the redneck parody video of Trevor Wallace wearing Pit Vipers. These sunglasses have caused quite the stir across the internet over the last few months, and now they're so popular we couldn't help but explain their existence. Tighten up your overalls because there's a lot to unpack.
You'll also like:
What is an Eboy? The True Eboy Style Explained
What is a Simp? The True Simp Meaning Explained
What is the Milk Crate Challenge? A Battle the TikTok Olympians Were Bound to Lose
When deep-diving into the story of Pit Vipers it's hard to imagine that anyone would choose to wear these out of anything but irony. They're gaudy, over the top, and downright offensive, but that's why we and the thousands of fans around the world love them.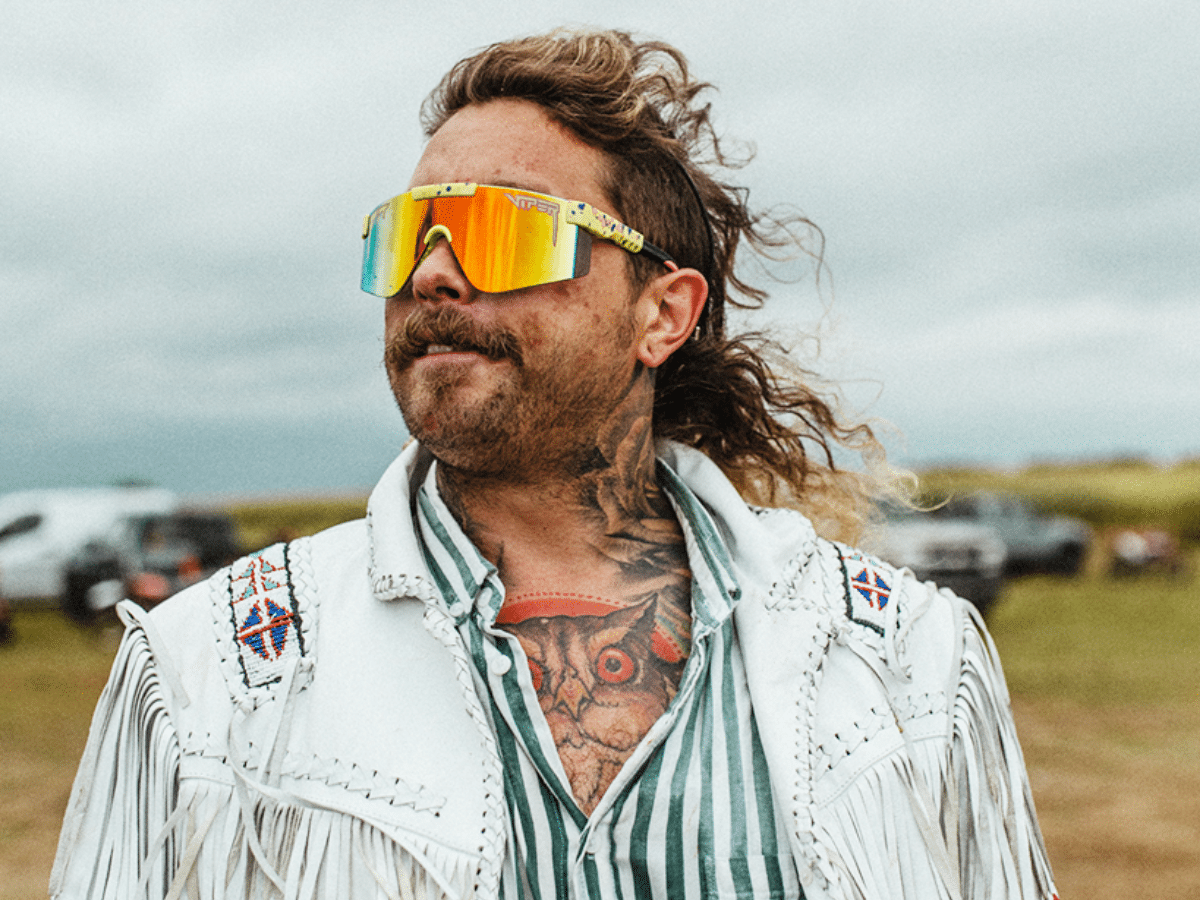 What are Pit Viper Sunglasses?
We love a pair of designer sunglasses as much as the next person but adding a little fun and flair to the experience doesn't go astray. At one point in time, 'speed dealers' were all the rage in Australia – the wrap-around style worn by drug dealers – but times have changed and that trend is over.
Pit Viper Worldwide was founded in 2012 with the goal of making sunglasses that can take a beating. And after enlisting the prowess of action sports legend Travis Pastrana and hip-hop legend Riff Raff, Pit Vipers take the crown as the most ironic glasses money can buy. What's MOST ironic, however, is that while these sunglasses are as enticing as the mountain terrains around the brand home state of Utah, they're actually quite good performance sunglasses. Value for money and irony? What's not to love?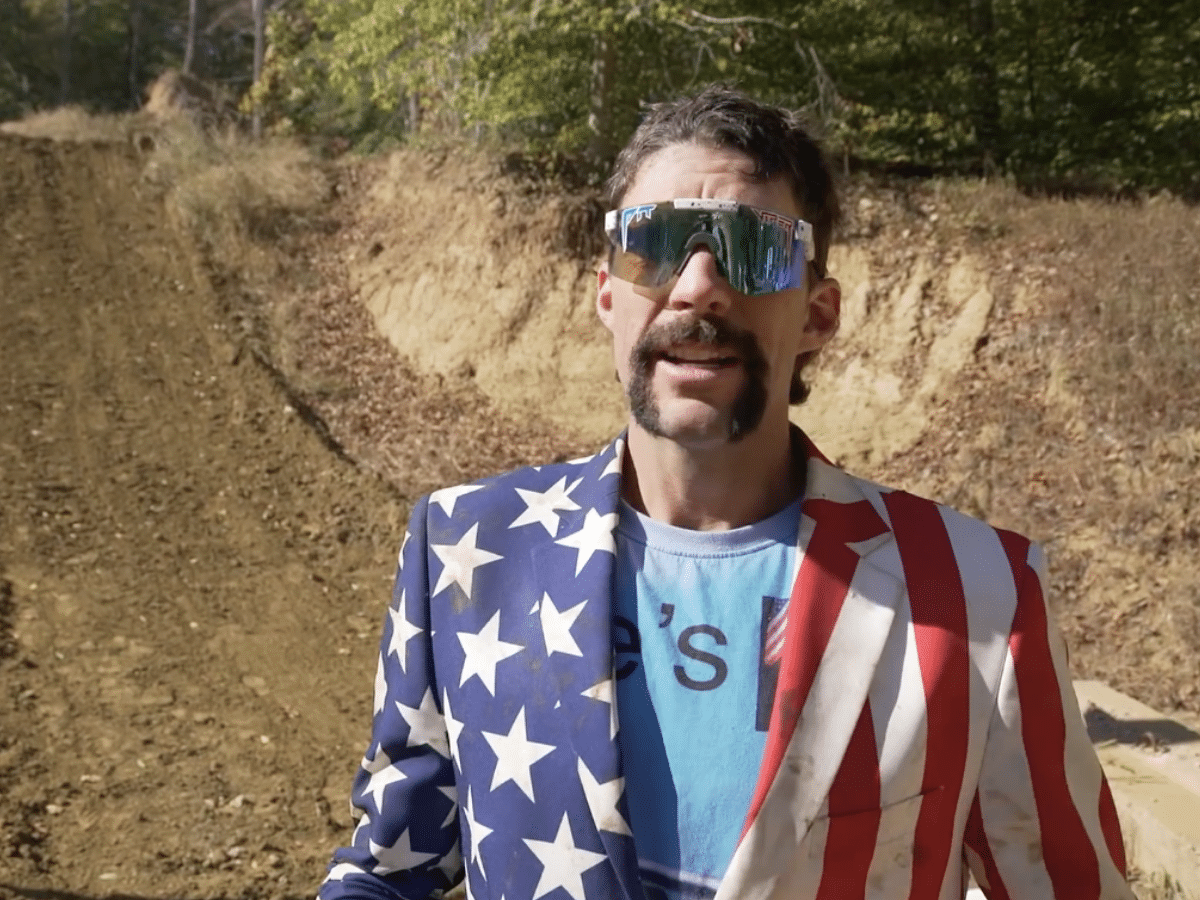 The Meme-Worthy Sunglasses Segment
It's hard to describe exactly why Pit Vipers have exploded on the scene. We nail it down to an evolutionary step in sunglasses history. The meme-worthy sunglasses segment was once owned by the 'clout glasses' – the white oval-shaped glasses – worn by SoundCloud rappers and Instagram models. It was a funny trend that left as quickly as it arrived.
Next came the 'speed dealer,' a popular style in Australia that is still found today. These glasses were worn by – you guessed it – drug dealers and their shifty appearance and the wrap-around frame is often sported by those with Nike Tn's, bum bags and fake Gucci hats.
Seemingly taking inspiration from two of the best to do it, the meme-worthy sunglasses segment is now almost wholely overthrown by Pit Vipers. Combining the clout and notoriety of the original clout glasses with the performance and shiftiness of the 'speed dealers' they've been a success from the jump. A number of memes and TikTok trends have propelled the brand, but their value for money and performance offering will always be the backbone for sales.
Are Pit Vipers Good Sunglasses?
The simple answer is, YES! While these are ironic sunglasses at heart, they perform better, are increasingly funny, and are a great piss-take in comparison to others on the market. There's just something funny about radiating redneck energy, and we totally get it. With their extra-large and over the top 145mm wide and 55mm tall frame and flashy reflective lens, these sunglasses were always going to make a statement.
While the brand is certainly a fresh face in the performance glasses market, they've managed to make a serious splash. The frames have become somewhat of a viral sensation, but that's not to deflect from the fact that these sunglasses perform very well when put through a range of performance scenarios. From mowing the lawn, mountain biking, skiing and trail running, their polarised lenses and face-hugging frames are comfortable and secure. The full sizing guide can be found here.
3 Places to Buy Pit Vipers in Australia
So you've decided to jump in the Pit and purchase some Pit Vipers? Well, we've put together a list of the best three places to purchase genuine Pit Vipers. Don't fall for the fakes online and buy from one of these sites to guarantee real Pit Vipers with all the performance benefits you look for.
1. Pit Viper
The best place to buy Pit Vipers in Australia is always going to be directly through the brand's website. You'll notice that the price is a little higher than some of the advertisements you've been served online but bear in mind that these are real, genuine, and absolutely legit. Don't fall for any of the cheap and cheerful options and cop some directly from the source. With plenty of styles to choose from and a website that is embodies everything we love about Pit Vipers, the choice has never been easier.
2. Jonny Sprockets
If you're looking to save a few bucks and purchase your Pit Vipers directly from an Australian seller, your first option should be Johnny Sprockets. These Pit Vipers are genuine, sourced directly from Utah and thus feature all the performance benefits you look for. While purchasing from the brand direct will offer you a few options, these will arrive quicker you'll even save a few dollars with free shipping on selected models.
3. Rhythm Snowsports
Another great option is Rhythm Snow Sports, an Australian based distributor of genuine Pit Vipers.
What is an Eboy? The True Eboy Style Explained
What is a Simp? The True Simp Meaning Explained
What is the Milk Crate Challenge? A Battle the TikTok Olympians Were Bound to Lose