6 Best Skullet Haircuts and Hairstyles for Men
The skullet is one of the great hairstyles known to man. Why conform to the best long and short men's hairstyle trends when you can rock a truly individual cut with a demanding presence? The skullet has stood the test of time, and for good reason, it speaks to its audience like no other. We've come to appreciate how it offers levels of creativity that aren't for the faint of heart. If you want to be noticed, this is the haircut for you.
If you're a creative bloke whose diet primarily consists of Zinger Boxes, long necks, and iced coffees as much as it's for actors like Matt Damon. This hairstyle is for all creative geniuses who want to change it up every now and then. So whether you're new to the skullet game or you're just wanting to get involved with the new trendy cut we have the complete guide to skullet haircuts and hairstyles.
Related: Our complete guide to the best haircuts for men is your reference point for hairstyles.
What is a Skullet?
Today, the skullet might be thought of as a new trend. This isn't further from the truth. This hairstyle has been found on powerful men and women dating back to ancient Rome and the American Civil War. While bound within traditions, the triumphant return of this haircut is well documented in mainstream media. Famous celebrities and personalities such as Matt Damon, Hulk Hogan, Dustin Martin, and even Charles Manson have all rocked a daring skullet, either by choice or pure coincidence.
Sometimes thinking outside the box can cause more problems than it fixes. This is not the case with the skullet. It's the perfect hairstyle for free-thinking gentlemen. It's for the kind of bloke that is always on the move, with little time to spare for some nonsense on the front of his head. The skullet is what happens when you blend two of the most practical and best haircuts for men together, the mullet and crew or buzz cut. Some might call this a portmanteau of sorts, between the words mullet and skull. Regardless, this hairstyle is all business in the front and party in the back.
In technical terms, the skullet occurs when the hair on one's forehead begins to thin by shaving or naturally by receding, thus, giving way to more scalp. The skullet then takes form when the hair at the back begins to grow out or is shaved into a style of personal expression.
Best Skullet Haircuts and Hairstyles for Men
The general rule of thumb when it comes to the skullet is 'the filthier the better'. This sub-species of mullet is for those who refuse to conform to the traditional and frankly blasé short back and sides. We have compiled a list of the best skullets in the hope of explaining what on earth is going on with these expressions of pure excellence.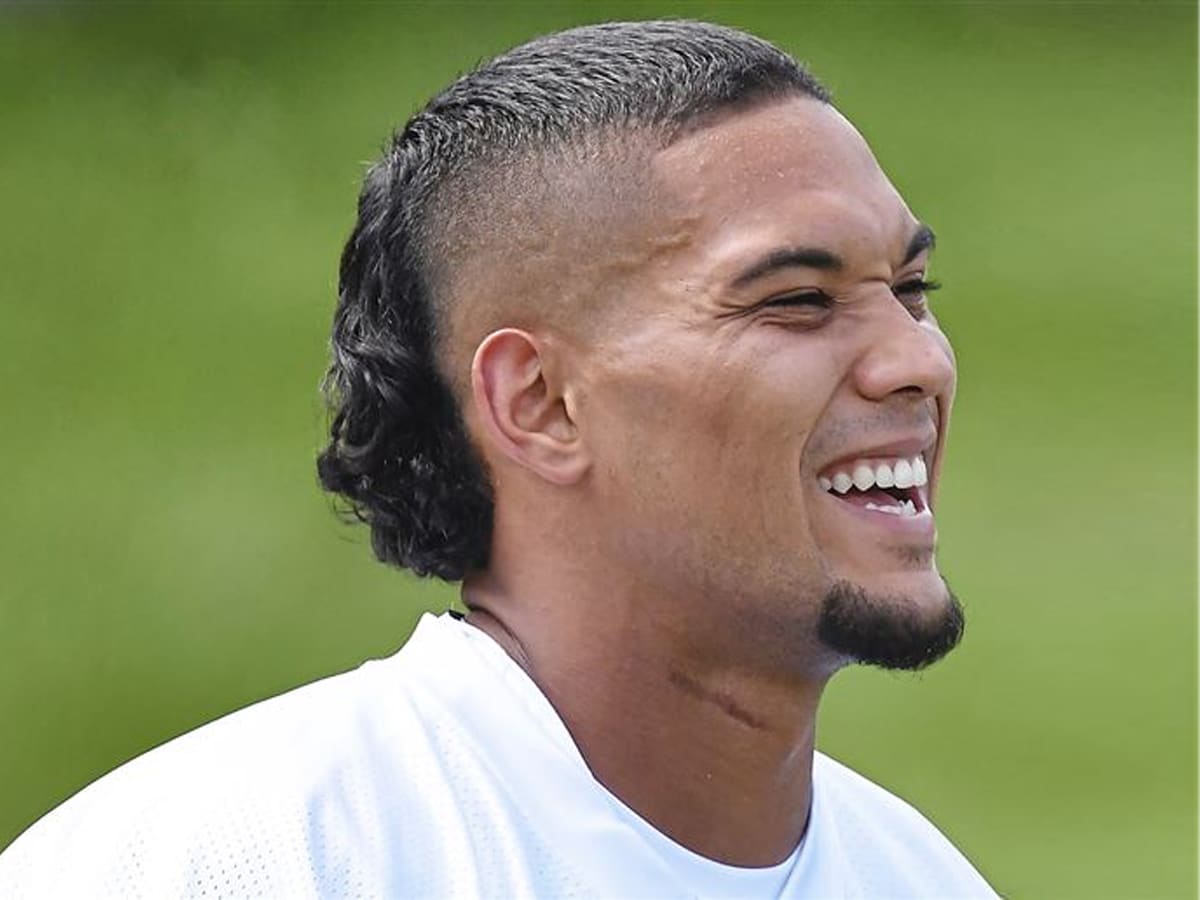 1. Skullet Fade
You can start off safe with this skullet. This hairstyle is perfect for the type of man who's looking for a little more function than form. A short tight taper fade is one of the classiest hairstyles there is, and combining that with the party that's going on in the back, boy oh boy! Don't bother too much with the top, just ask your barber to fade it up.
---
Featured Video from Man of Many
---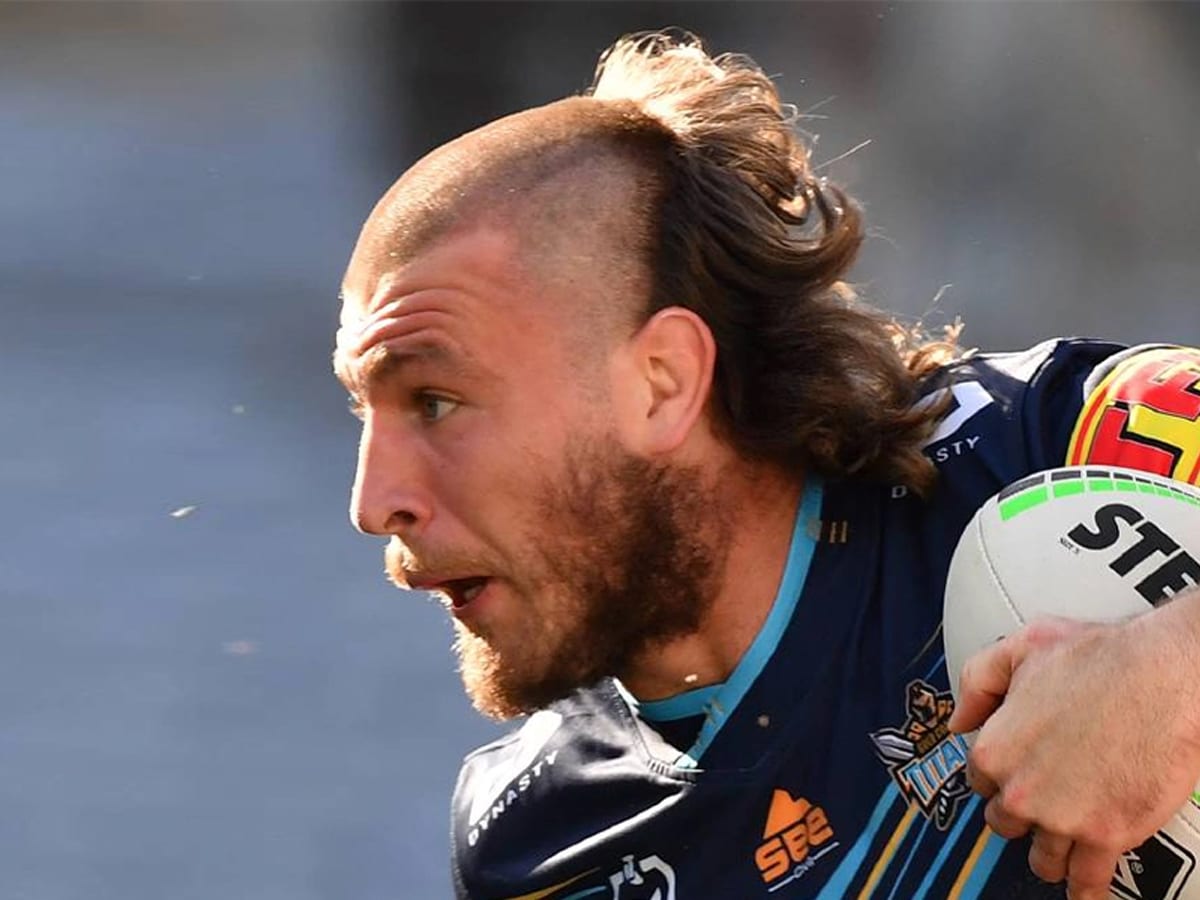 2. Crew Skullet
The crew skullet is a contemporary take on an old classic. The crew cut is the traditional hard-yakka style cut for blokes who like to get their hands dirty. When it comes to the top of this mullet-style haircut you wouldn't want anything to get in your way. It's as simple as shaping that skinhead crew top into a show-stopping staple. Aim to control the shape by keeping a natural flowing motion as you move into the traditional mullet back.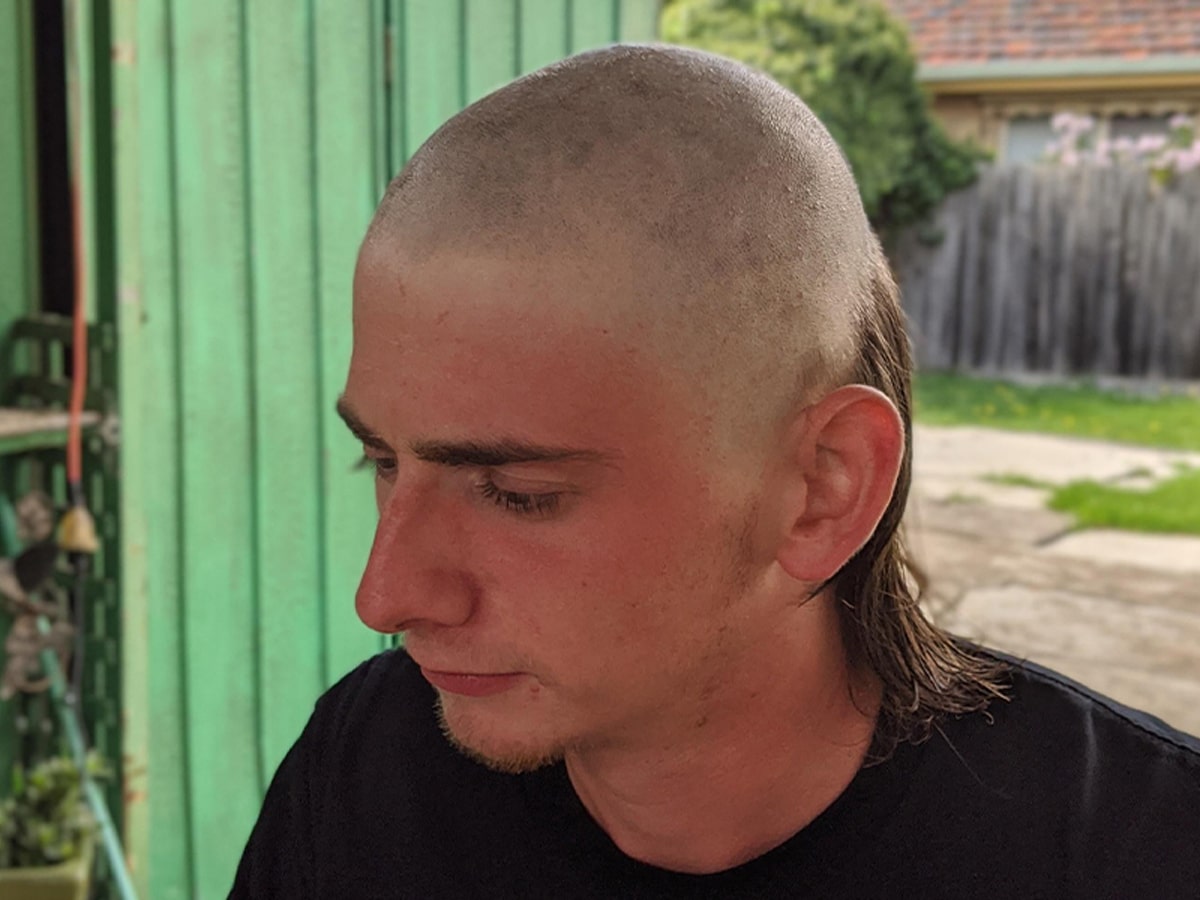 3. Lions Mane Skullet
Talk about a statement. Don't put on a hat, this skullet is perfect for those of us who are having a little bit of patchiness up top. On a scale of 1 to party, the lion's mane skullet is a party all the way. When it comes to this haircut for men, you can do most of the work with your trimmer. Hell, if you can mow a lawn you can probably pull this one off no wuckin forries. Draw a straight line with your clippers from the top of one ear to the other. After you get the line cut, you can shave everything in front. If you want to scale this one up, add a beard to create a medieval 'viking skullet'.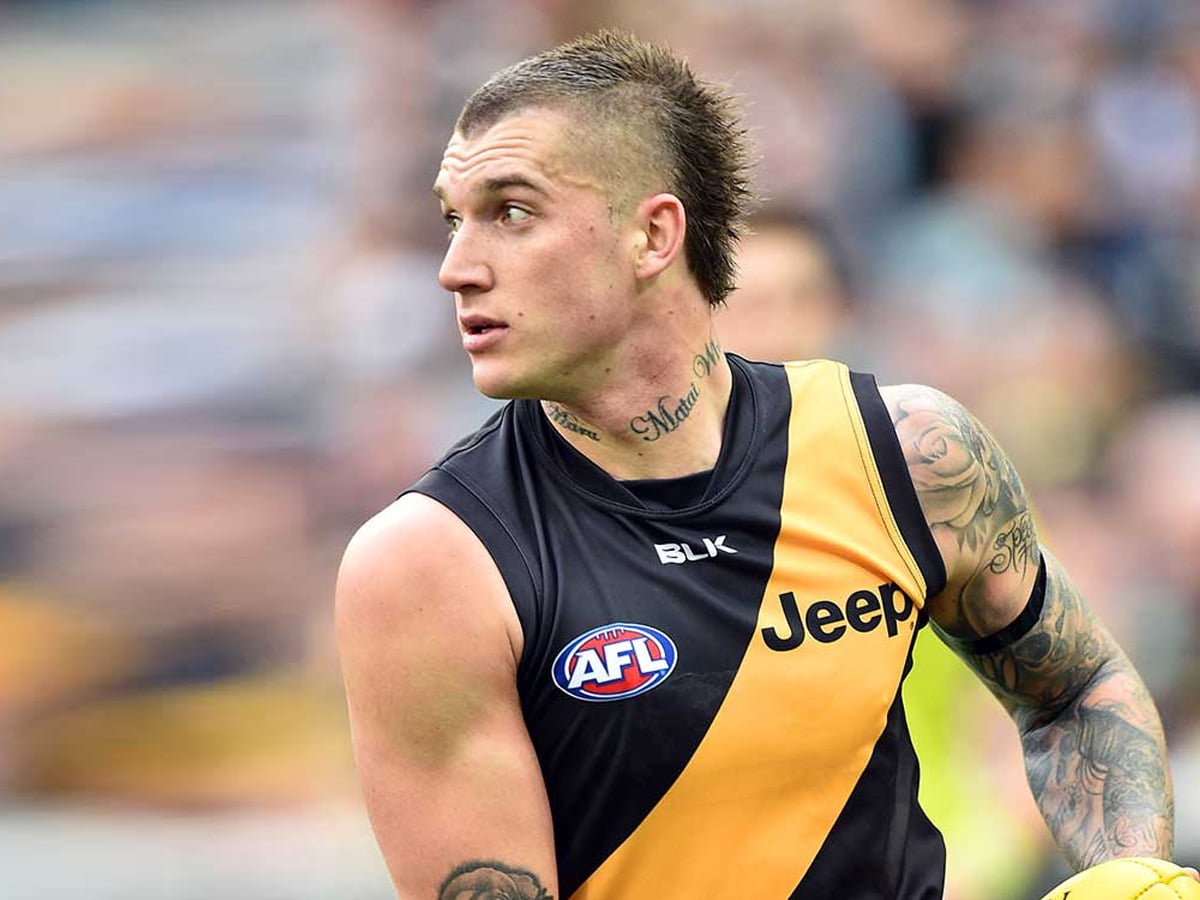 4. The Double Take Skullet
This one deserves a second look. Sometimes referred to as the Dustin Martin, this skullet means business. If you're on the way to creating a masterpiece of a lion's mane skullet, this is a great men's hairstyle to get you on your way. For those of us who don't have a built-in sun-visor of hair covering the back of our neck, this works wonders. To get this look, treat it like any other skullet and proceed with caution. Make sure the line ups are straight then shave the whole top portion, leaving only the back. Now you're done, apologies for all the necks you're going to break.
5. Curly Skullet
So you've read our guide on the best curly haircuts and hairstyles for men and you still can't think of a good way to style your natural curls? Luckily, we have one more in the tuck waiting just for you. If the lion's mane skullet is for those with long straight hair, the curly skullet is for those with curly hair, go figure. This curly hairstyle for men is achieved in much the same way. First, line that bad boy up then shave it forwards, simple. If you want to take it to the next level, add some low-shine product to the party at the back and watch it glow like the beacon it is, for you know what.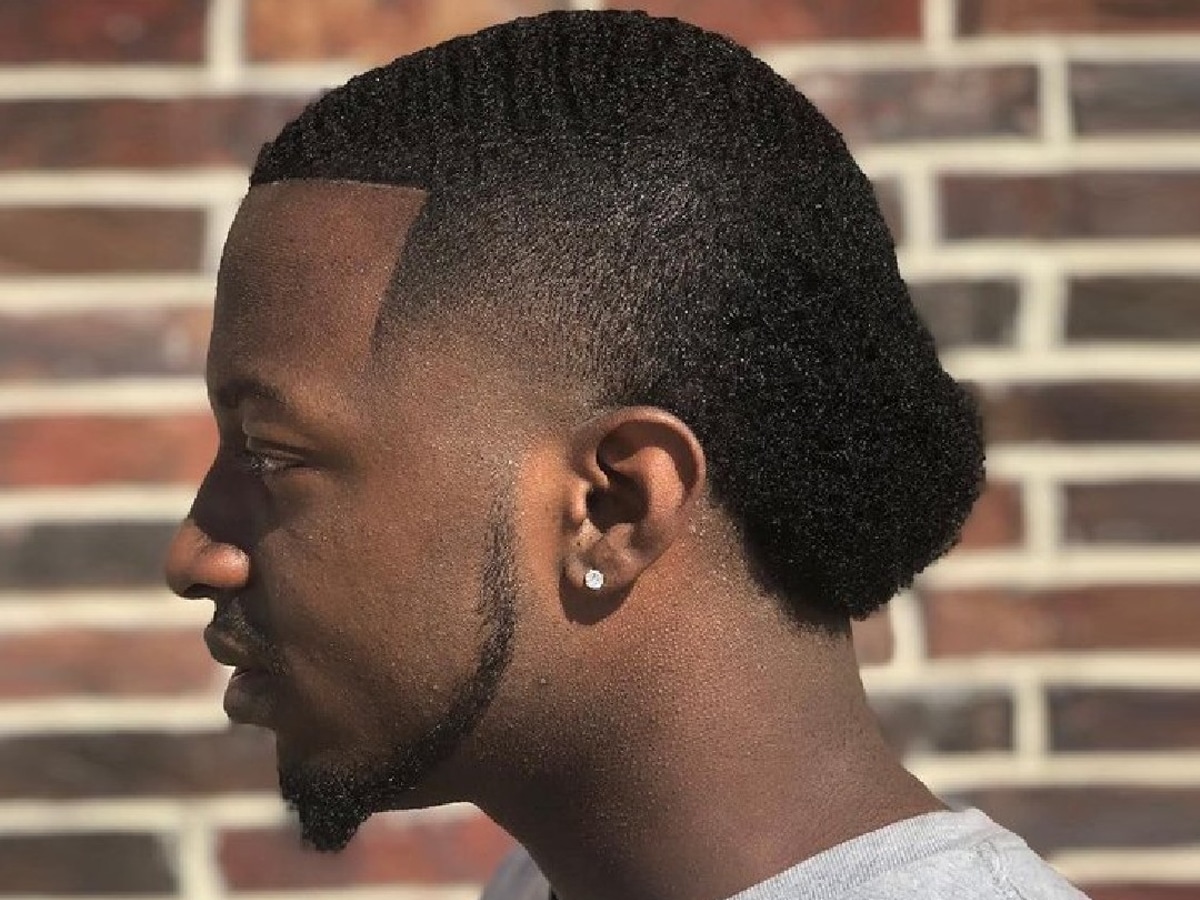 6. The Afro Skullet
One of the most technically advanced skullets out there. First of all, if you can't grow a natural afro this one isn't for you. You need maximum commitment to pull this bad boy off, be prepared to dive in deep when attempting this men's hairstyle. The method is simple, tie back those follicles and line up the lochs. Don't even attempt this at home unless you know what you're doing, there's no room for error.
Interested in more hair stories, tips and tricks or looking for inspiration? Check out Dennis Rodman's 8 Most Outrageous Hairstyles Ranked or view our compilation of hair related articles below:
Best Hairstyles
Best Hair Care
Skullet Haircut and Hairstyle FAQs
What is a Skullet?
The skullet is what happens when you blend two of the most practical and best haircuts for men together, the mullet and skinhead crew cut. Some might call this a portmanteau of sorts, between the words mullet and skull. Regardless, this hairstyle is all business in the front and party in the back.
What is Dustin Martins haircut called?
Dusty typically rocks a traditional crew or fade skullet.
What is the difference between a mullet and skullet?
A traditional mullet will have a few inches of hair on the top, whereas a skullet is traditionally clean-shaven crew cut style on top. This causes less interference with day-to-day tasks.
---
Featured Video from Man of Many