8 Short Hairstyles That Work For Any Man
Whether you are looking for a stylish modern haircut or a low-maintenance classic, short hairstyles are for men what the little black dress is for women. Always in style and never out of place, the iconic short back and sides is easy to control and simple to maintain, but that's not to say you can't get creative. On the contrary, there's a full slate of men's short hairstyles from which to choose. Within this guide to short haircuts, you'll discover curly tops, simple undercuts, short side front bangs and so much more.
Of course, landing on the right men's haircut isn't as simple as merely scoping a bunch of photos. For example, you should consider everything from body type, personality, preferred clothing, circumstances, and face shape before settling into the barber's chair. That's because certain short haircuts will suit some men over others, becoming as integral to their identity as any apparel or accessory.
Best Short Hairstyles for Men
Most men still prefer a simple look that's handsome but not necessarily runway-ready and there remain a few tried and true masculine styles that will never out of fashion. Here is a list of the best short hairstyles for men, but don't be afraid to add your own personal touch. Read on to find some inspiration.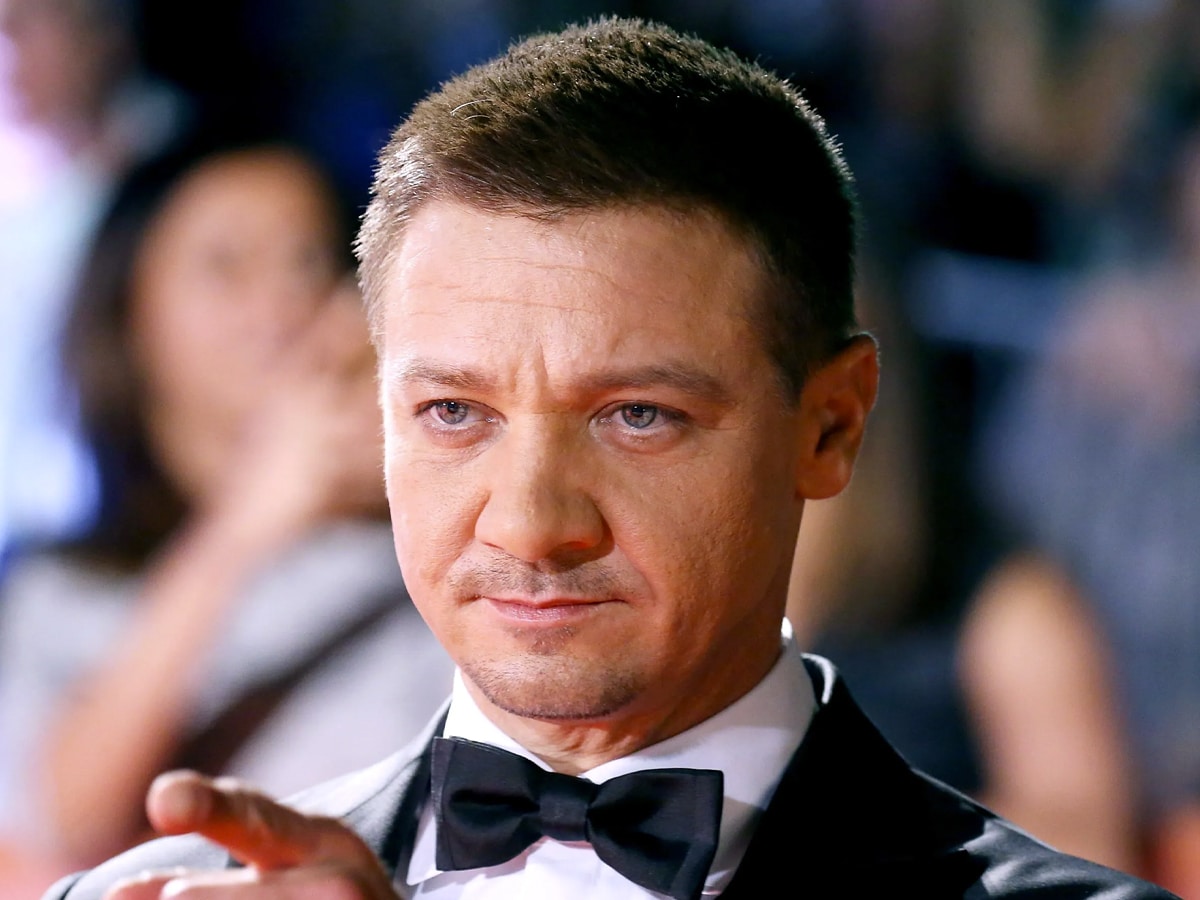 1. Outgrown Buzz Cut
While easy to manage and therefore endlessly appealing to men, a proper buzz cut has taken on a new dimension in recent years. If you have healthy growing hair, avoid the military buzz cut and consider an outgrown buzz cut instead. The latter requires a little more maintenance and often some hair product, but what you get in return is more room to flaunt those follicles and demonstrate personal style. Grow out the cut just a tad more and you can play with texture or volume and achieve a desirable balance between precision and messiness.
How to Achieve an Outgrown Buzz Cut
Run a long clipper blade all over the head (usually a 5-8 clipper)
For a more sleek look, run a shorter clipper on the back and sides
Blend accordingly to remove the blunt edge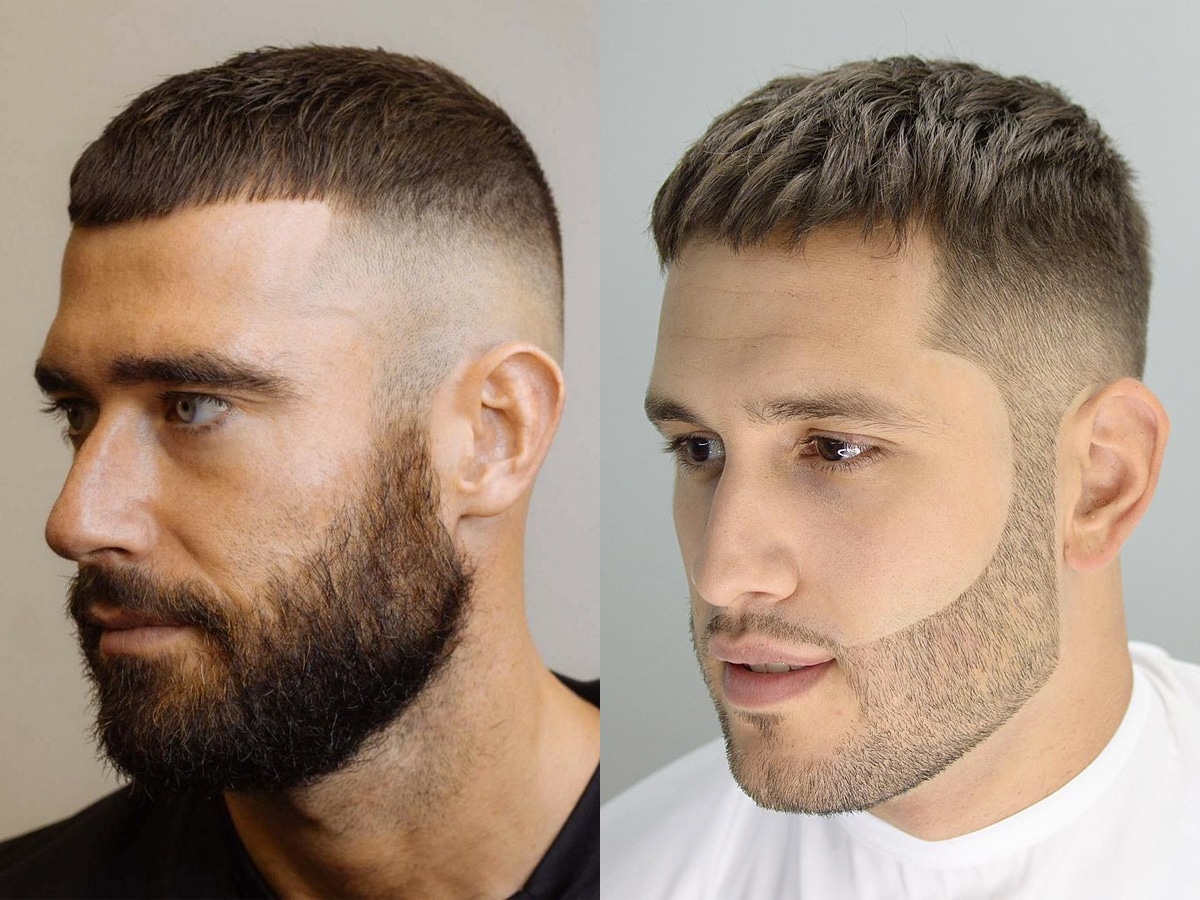 2. Short Crop
A solid crop cup is usually defined by short hair fixed close to the crown and commonly pointed forward or up. You can opt for equal length all around or juxtapose a longer top with a solid undercut and/or fade. With short men's hair, the crop cut exudes sharpness. It's a great look for the modern professional who works as hard as he plays.
How to Achieve a Short Crop Cut
Ask for a fade on the back and sides. The starting point should be particularly short, generally under a 1-blade
Scissor-cut the top to around a finger length.
Ask to have the top point cut for texture.
For a more blunt look, you can ask to line up the front, however, this will be dependent on your hairline.
Using texture powder, style the hair forward.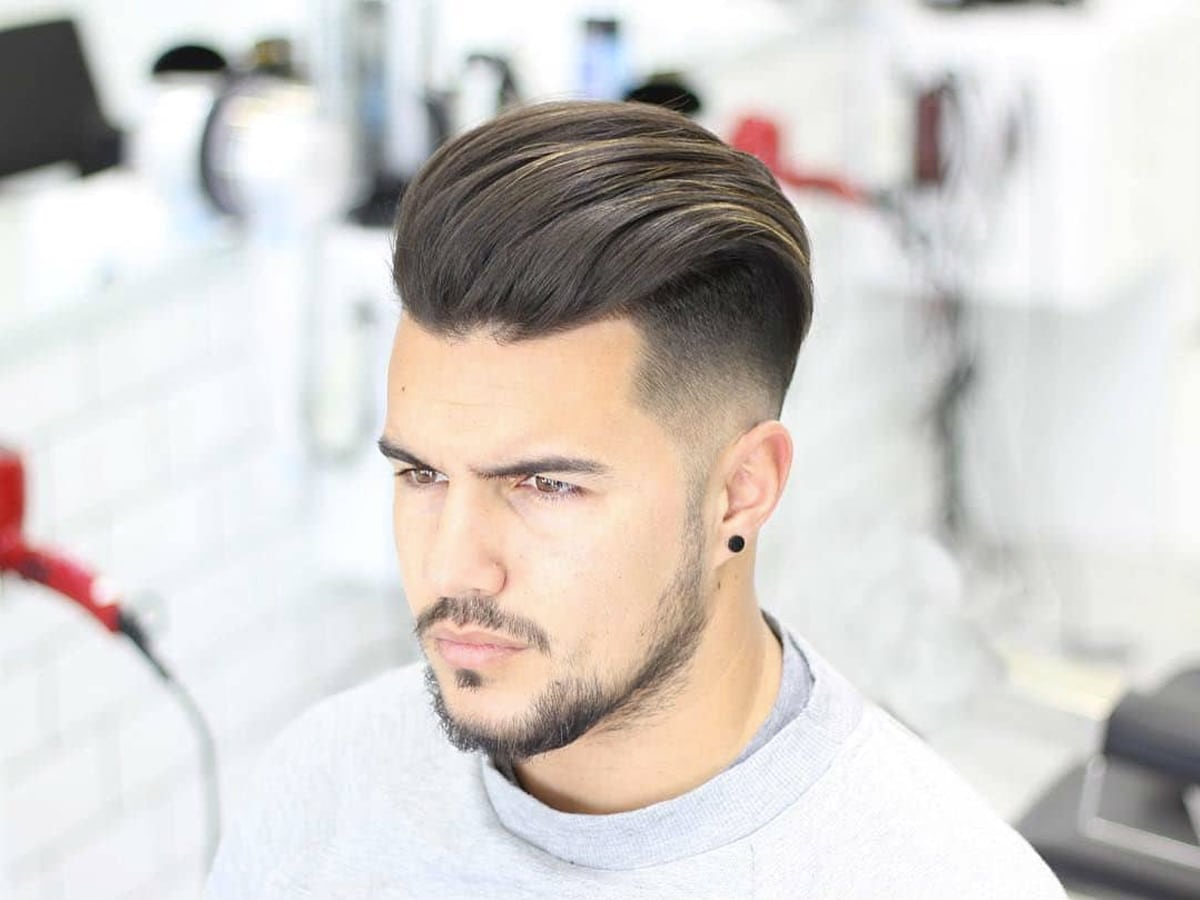 3. Pompadour
The pompadour is a classic short hairstyle that suits almost every face shape. Short on the sides and back, with extra length on top that you can push back and style neatly or embrace a natural wave, the pompadour is best known for being the go-to hair choice for Elvis Presley. Importantly, you do have options with this short to medium-length men's hairstyle.
---
Featured Video from Man of Many
---
The classic option is a scissor-cut style that involves combing the hair back over the ears, however, more modern interpretations will use a clipper on the nape and sideburns for a cleaner look. Additionally, you could go for a hard side part, prop it up or sweep it back, but whatever you decide, expect people to notice your new trendy cut. The jury's out as to whether there's a substantial difference between the pomp, quiff and faux hawk—we'll let your barber deal with that one.
How to Achieve a Swept Back Pompadour
Ask to scissor or clipper the back and sides
Leave significant length on top, however, the texture is up to you. Pompadours can be sleek and polished or have a more textured and messy look
Depending on the desired texture, style the product when the hair is damp by brushing it all back, before elevating the front section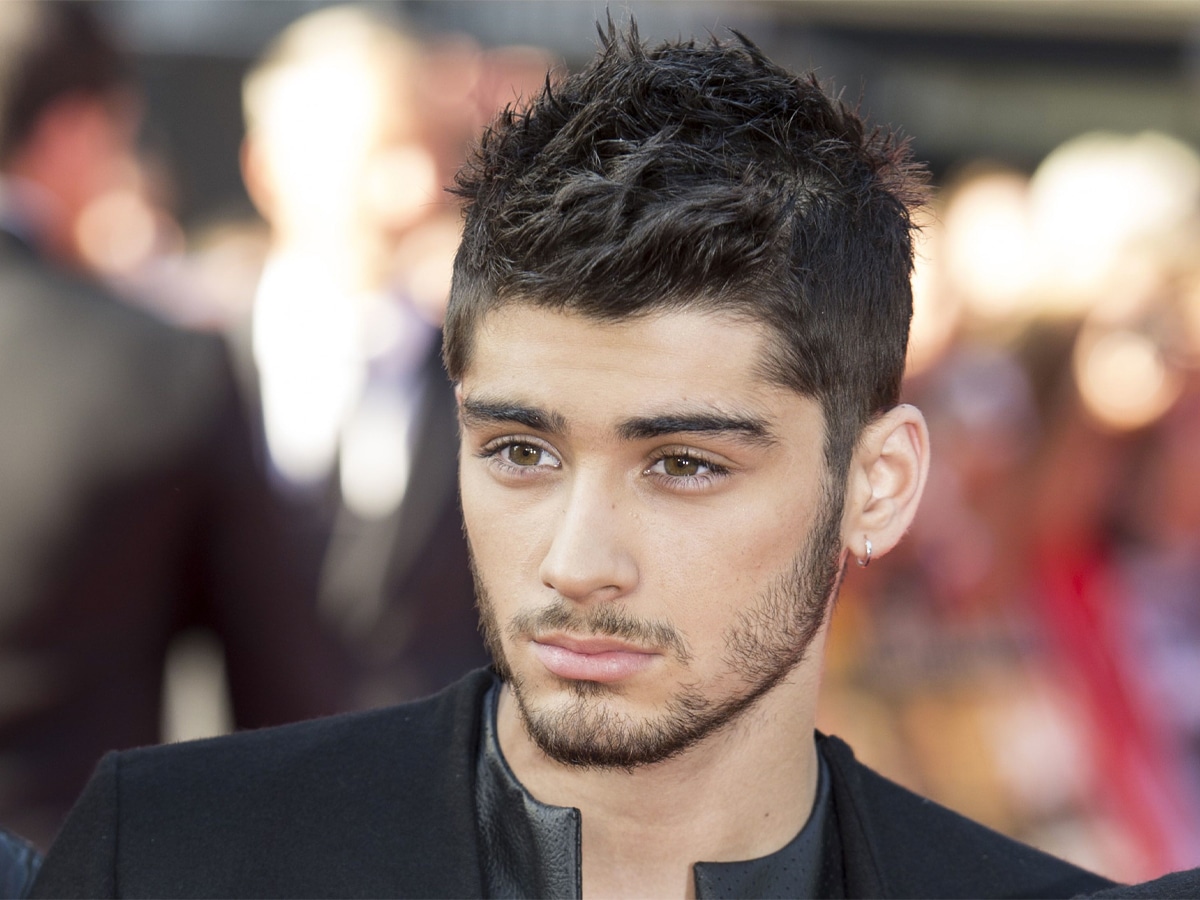 4. Messy Hairstyle
It might look effortless, but a quality messy hairstyle is anything but. Not only is this style trendy, but it's a classic way to find your own unique look without veering too far outside the box. Messy styles are best suited to short hair as longer styles will naturally fall and part due to the weight. As a result, you should look to clipper the sides to a 2 or 3, leaving around two to four inches of hair on top. When it comes to styling, look for a textured product that can add some volume to the overall style, either a matte clay or powder. Throw a killer smile into the mix and you'll be breaking hearts every time you walk out the door.
How to Achieve a Messy Hairstyle
Ask to clipper the sides short or fade from 0
Blend the sides using a combination of clipper over comb and scissor work
Trim the top to around two to four inches
Ask to have the top point cut to increase texture
Style using a texture product such as matte clay or powder.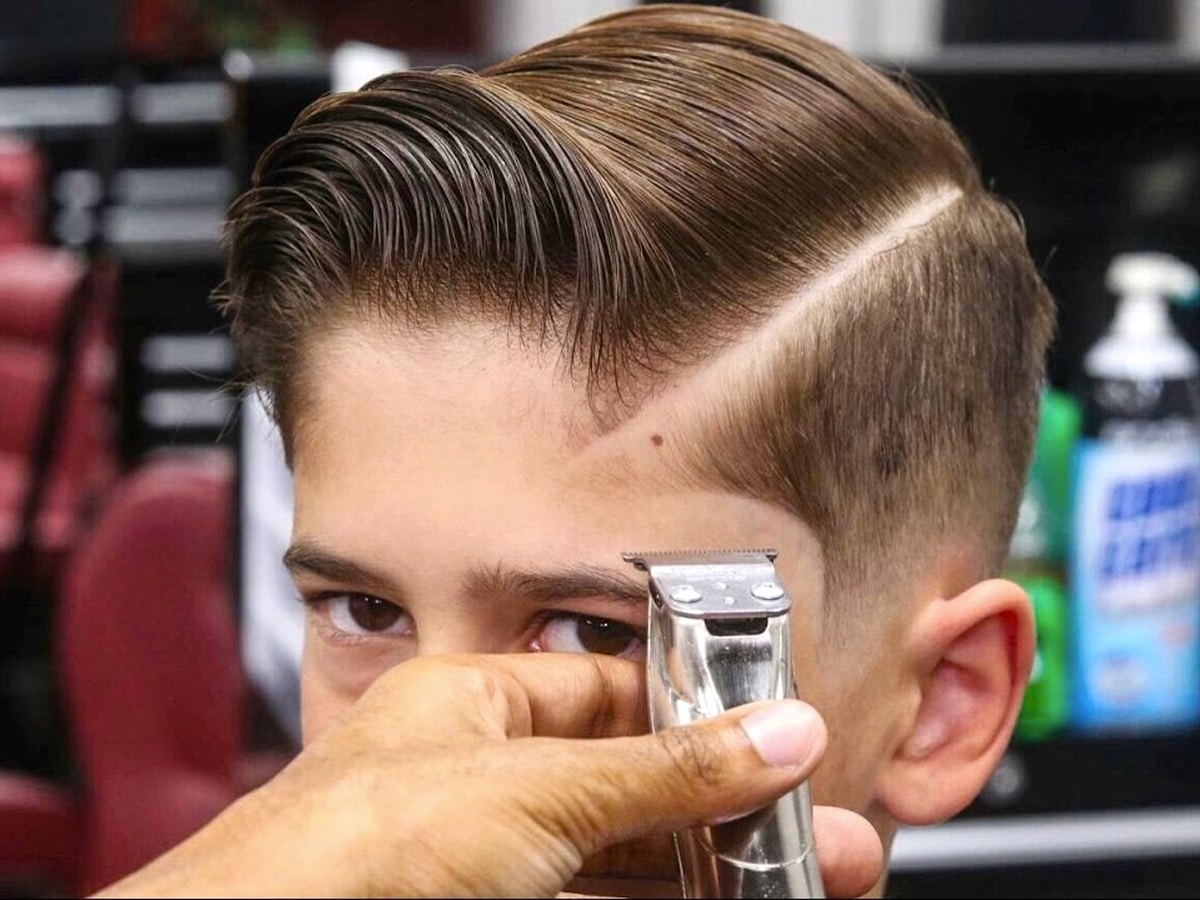 5. Side Part
The men's short-haired comb-over another one of those options that never goes out of style. This classic short hairstyle is best suited for those in a professional or formal setting, however, it has become a common haircut across the board. Start with a scissor or clipper on the back and sides, leaving a natural part on one side. To find your natural part, brush all your forward and draw a direct line from the centre of your crown to the corner of your hairline. Barring irregularities, such as cow's licks, the hair should naturally fall on either side of the part giving you a defined part to work with.
In recent years, barbers have been known to shave the hair all the way up to the part, known as 'disconnection' however, this is not advised. The hair will grow out awkwardly and often, this process involves shaving a small section of the crown. Instead, ask to leave some weight on the side and to be blended. From there, leave a significant amount of hair on top, generally two to three inches, and style it to the side in one direction. For a cleaner and classic look, you should opt for a pomade or water-based product, however, you can usually tone down the look with a matte product such as clay.
How to Achieve a Side Part
Ask to clipper or scissor the sides and back
Using the natural part as a guide, ask to leave some weight on the part side and blend it
Trim the top to around two or three inches
Style the top by combing the hair to one side and elevating the front section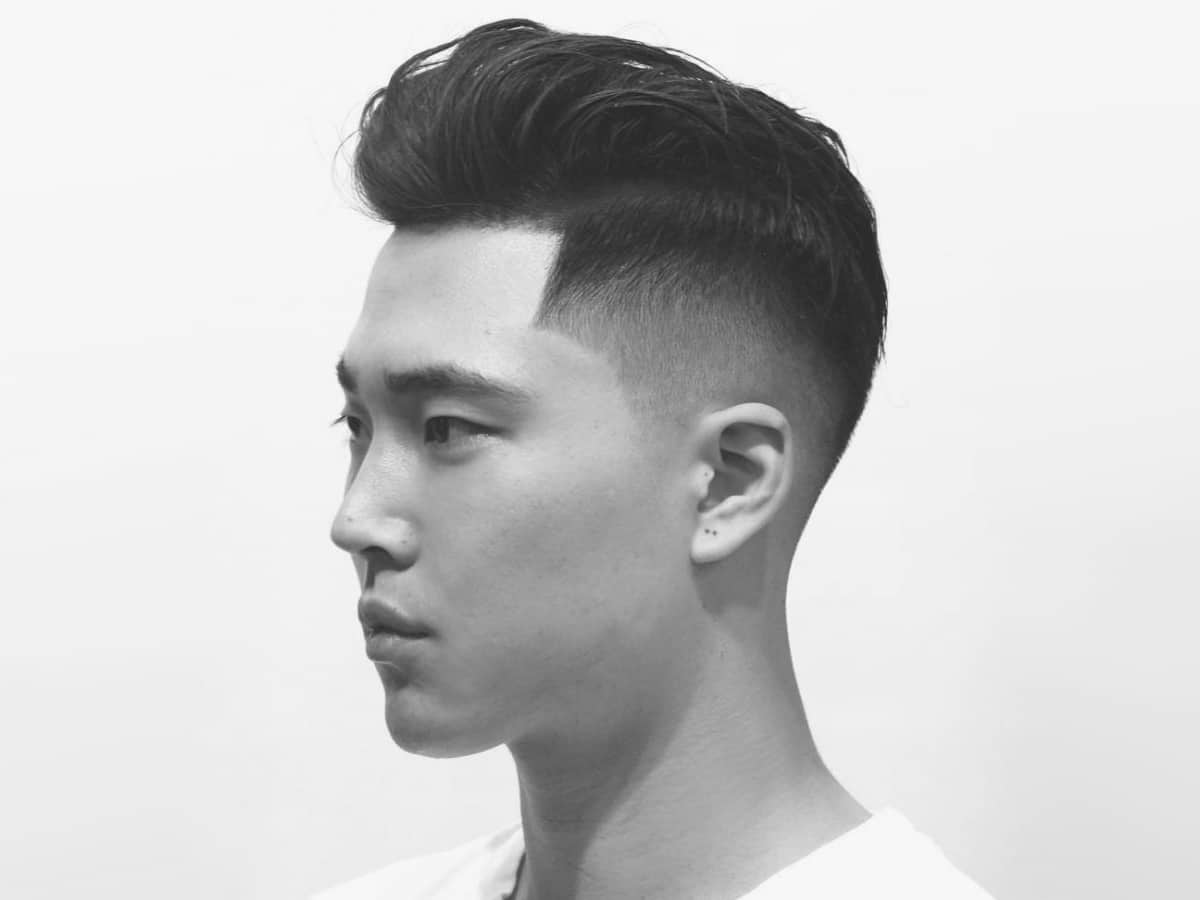 6. Undercut
The simple undercut is sharp and clean, this men's short hairstyle leaves no room for wrong impressions and is as trendy as they come. Giving up the fade on the sides did not damage the overall style of a man opting to do his hair in this way. The undercut refers to the disconnection between the longer hair on top and the shaved sides.
Cleanly shaved on the sides but with a richer top hair, this hairstyle can go well even with a more professional setting such as an interview or a business meeting. What's more, the top hair will provide the basis for any future haircut. Though harder to maintain than other men's hairstyles, the simple undercut is both practical and attractive.
How to Achieve the Undercut
Ask to shave the sides and back relatively high
Disconnect the top by having a defined contract between long and short sections (no blend)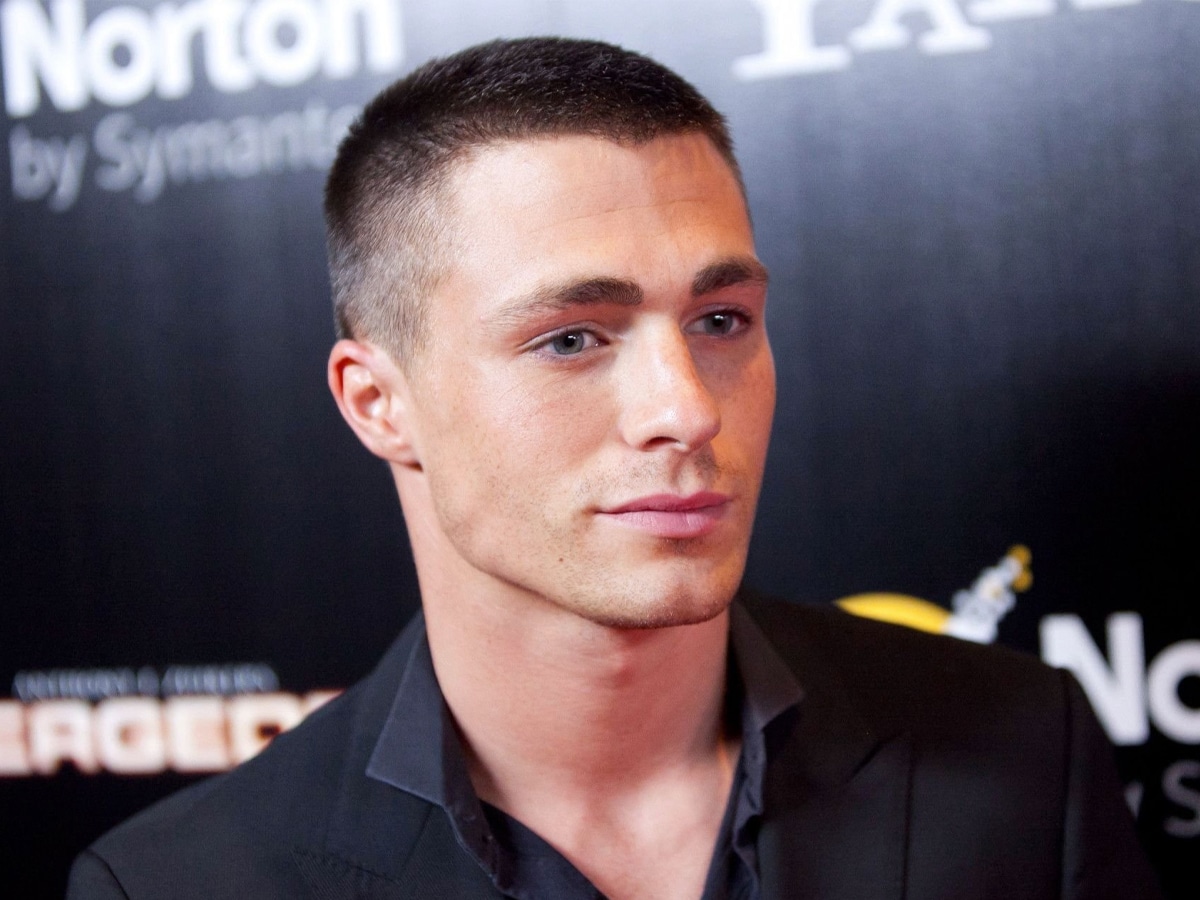 7. Buzz Cut
Being the fastest hairstyle for men, shaving your entire head might sound like the lazy man's way out, the truth is that a quality buzz cut can often do wonders for your overall appearance, especially when it plays off the contours of your face. Oval and square-shaped faces usually go best with the buzz cut. Meanwhile, don't think that the cut leaves no room for personal style, as there's still some room to play with texture and length. While on the subject, should you take the length up a full notch, then you might find yourself in crew cut territory. Take it down a full notch and you're now bald and proud.
How to Achieve a Buzz Cut
Run a clipper over the entire head to create a uniform length
For a cleaner look taper or fade the back and sides with a shorter clipper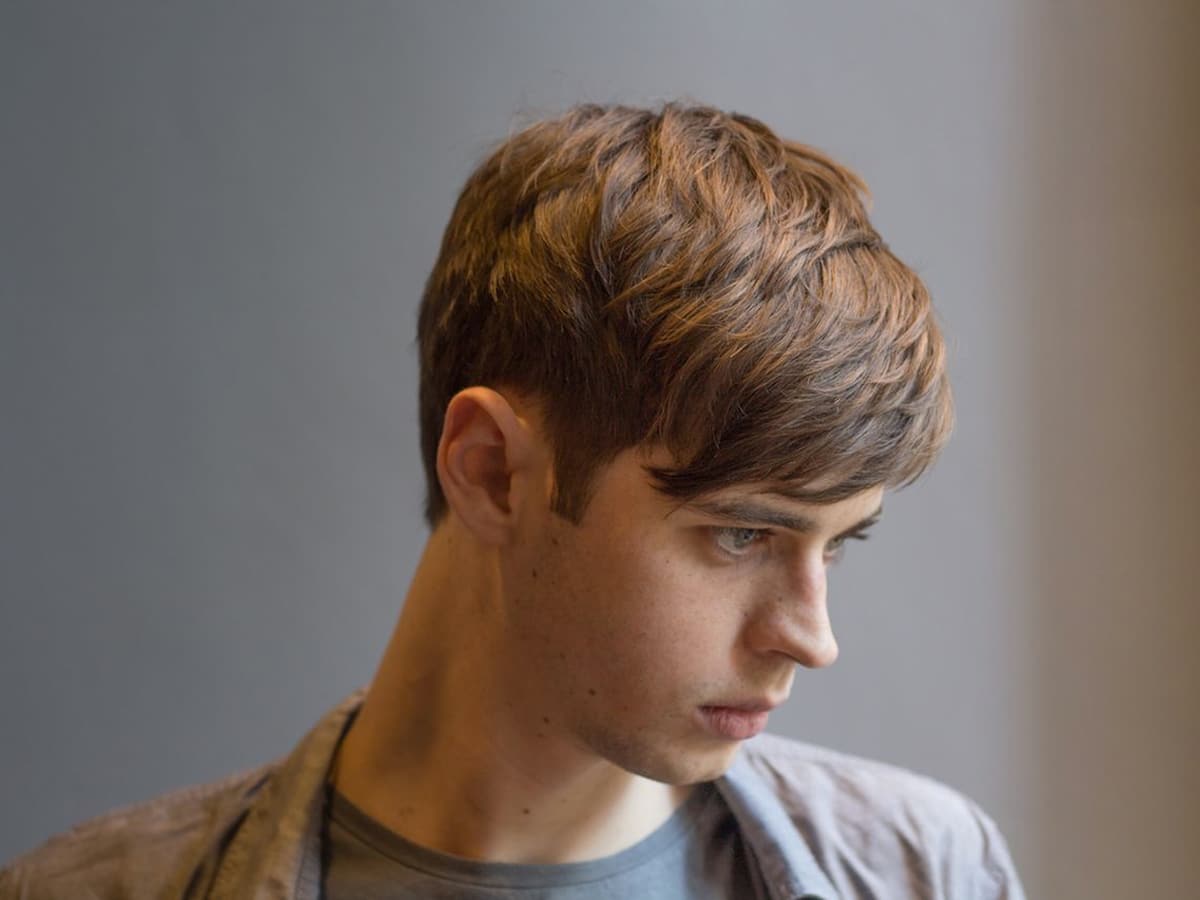 8. 4 Back and Sides
Not every short back and sides haircut has to cling tightly to the crown. Instead of a buzz cut or undercut, ask your barber for a 4 back and sides cut, which keeps things uniformly short in length, but not too short. This cut also leaves plenty of room to play with texture and style.
How to Achieve a 4 Back and Sides
Run a 4 blade clipper on the back and sides
Ask to blend the shorter sections with the top
Trim the top to a manageable length, generally three yo five inches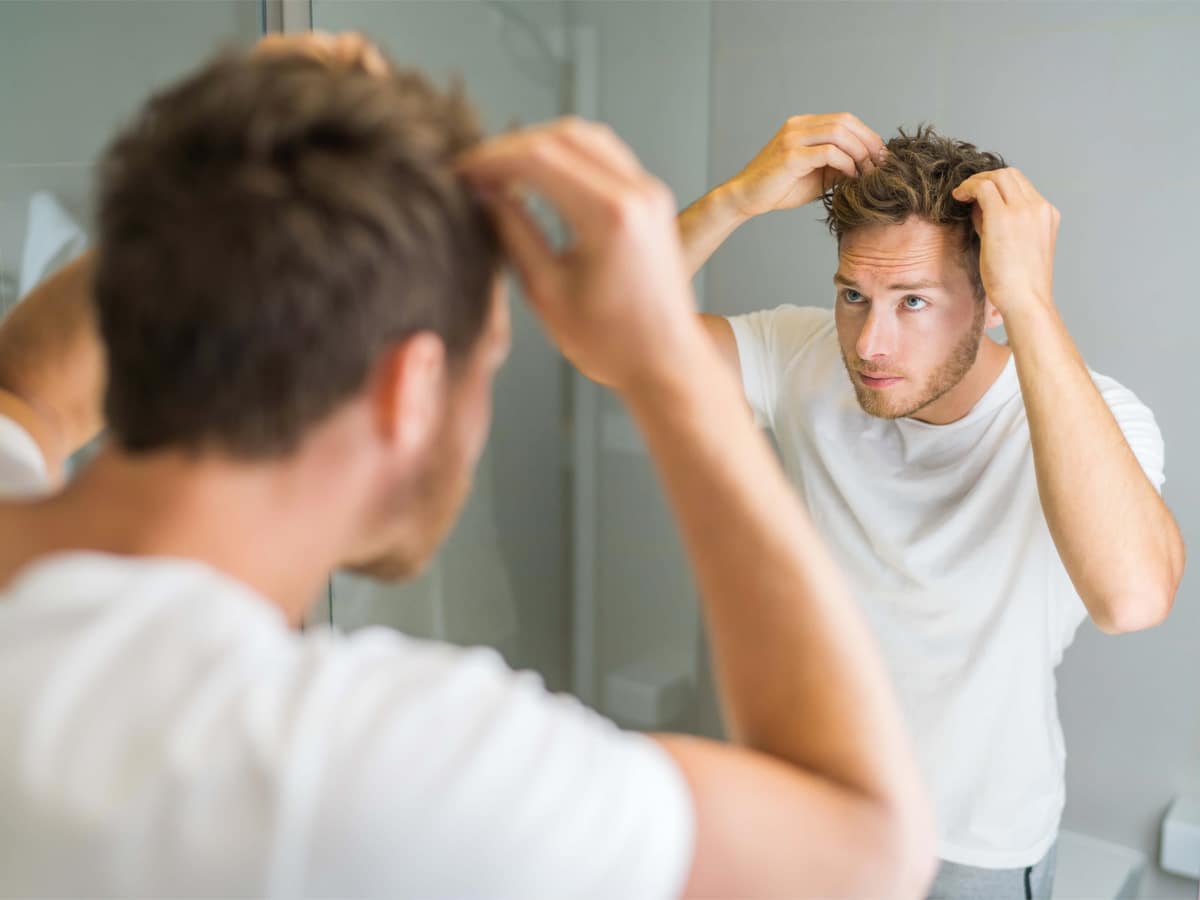 Men's Short Hairstyle Tips
What's important is that you strike a balance between personal aesthetic and contemporary trends, making every strand and follicle work to your benefit. You should also be prepared to get handy with the hair product, as even short men's haircuts can go awry when left to their own devices. Hence, be sure to brush up on our tips and pointers before surveying images of the best men's short hairstyles.
In the case of short haircuts, each new year brings with it new styles and trends, so it pays to keep up with the times.
Here are some pointers from the experts:
Add Texture – Be sure to utilise texture to its fullest potential. More texture means more room to play with various looks and styles. That goes for simple haircuts and complicated ones alike. You can gain texture through layering, choosing the right cut, using quality shampoos and conditioners, using sea salt sprays and even adding natural highlights.
Go a Little Longer – Try to go a little longer on the top than on the sides. A nice taper, fade or undercut compliments just about any short hairstyle on top and will serve you well.
Add Product – Proper men's hair products will help you go the extra style mile and allow you to experiment. Consider using some holding gel for conditioning and firmness, and then adding a touch (and just a touch) of pomade for texture and shine. Avoid the cheap stuff because you'll get what you pay for
Haircare – Don't take your short hair for granted or let your aesthetic fall by the wayside. Visit your barber or hairdresser once every four weeks and maintain a diligent grooming regimen, including the removal of visible neck hair.
If You're Receding – If your men's hair is thinning out and bald spots are forming, avoid the comb-over or equivalent equally transparent methods. Instead, go for a short crop cut, a buzz cut or shave your head entirely.
Men's Short Hairstyle Images & Inspiration
Now that we've covered the basics, peruse images of over 50 men's short haircuts to see which one is right for you. Good luck, gents!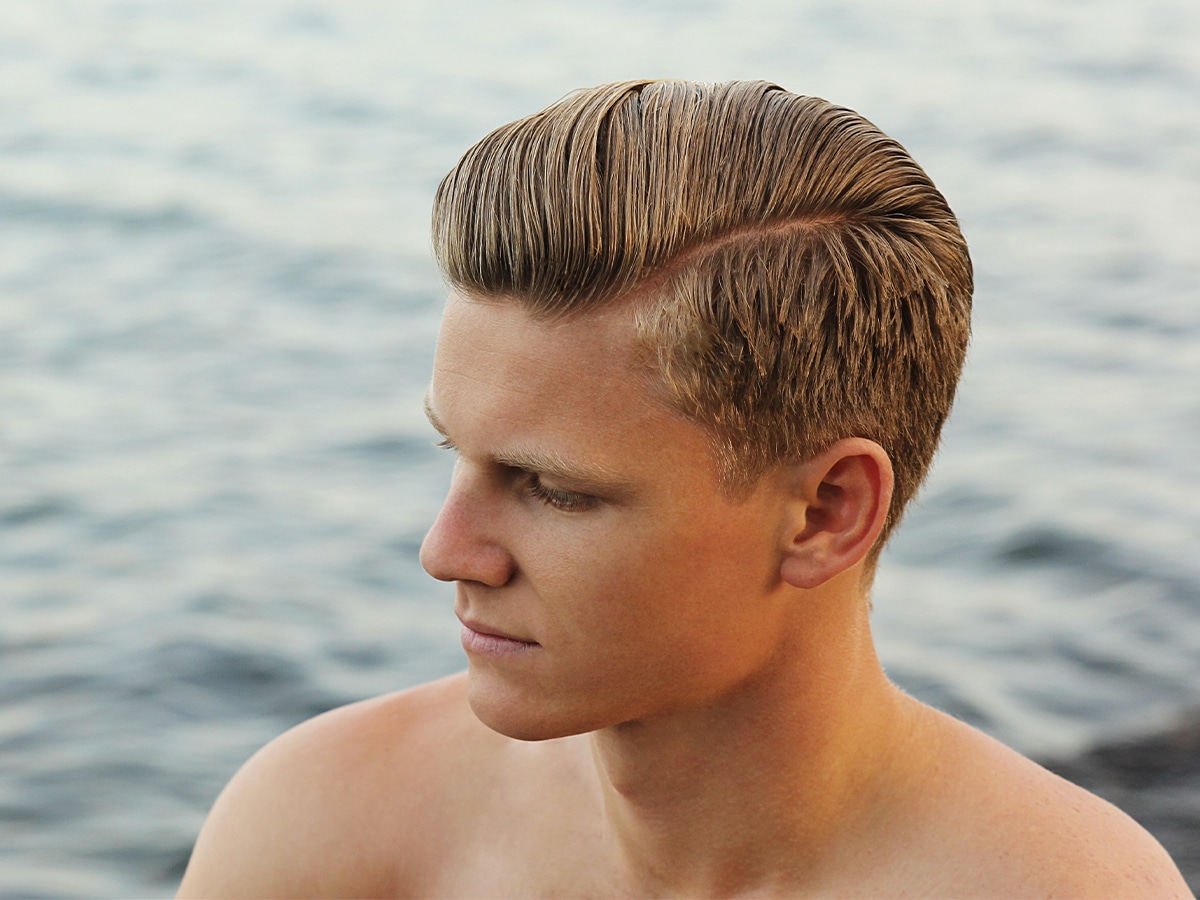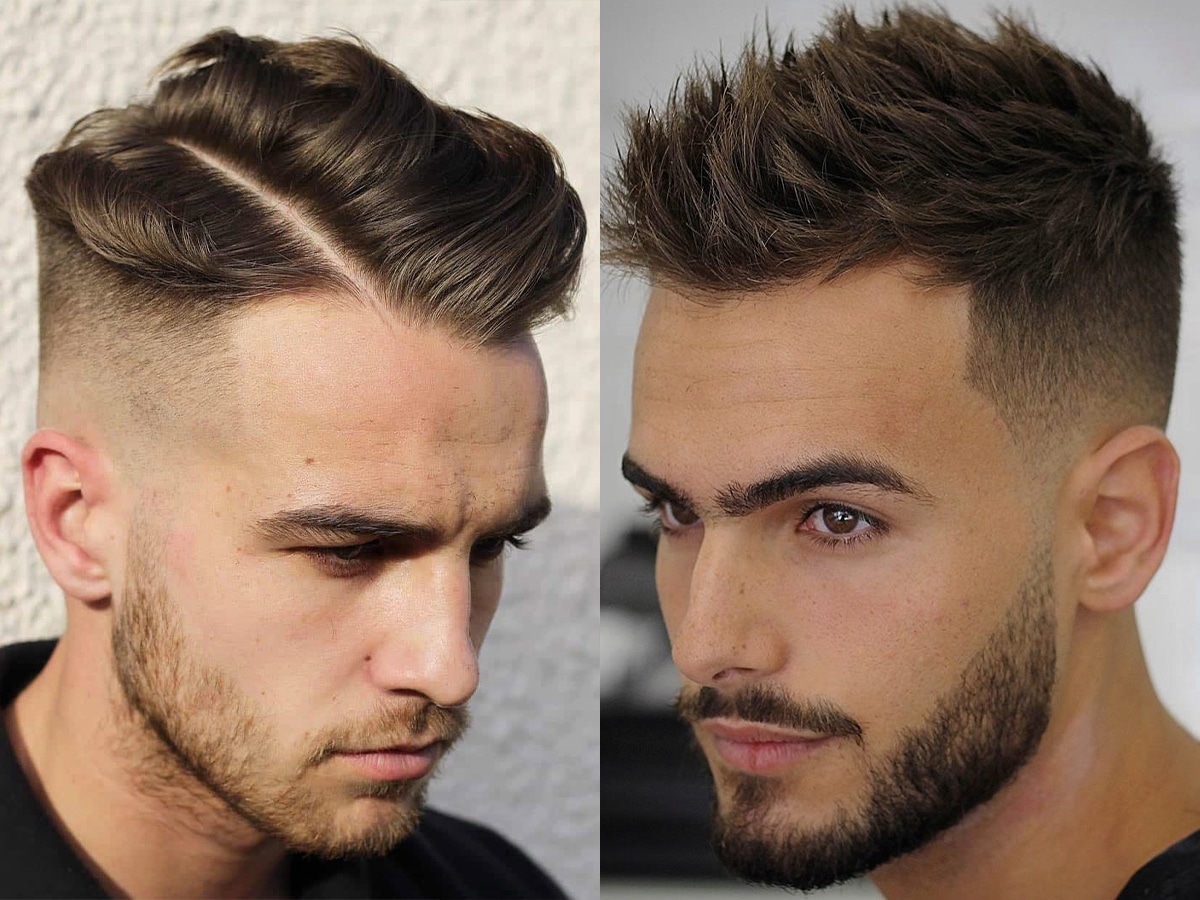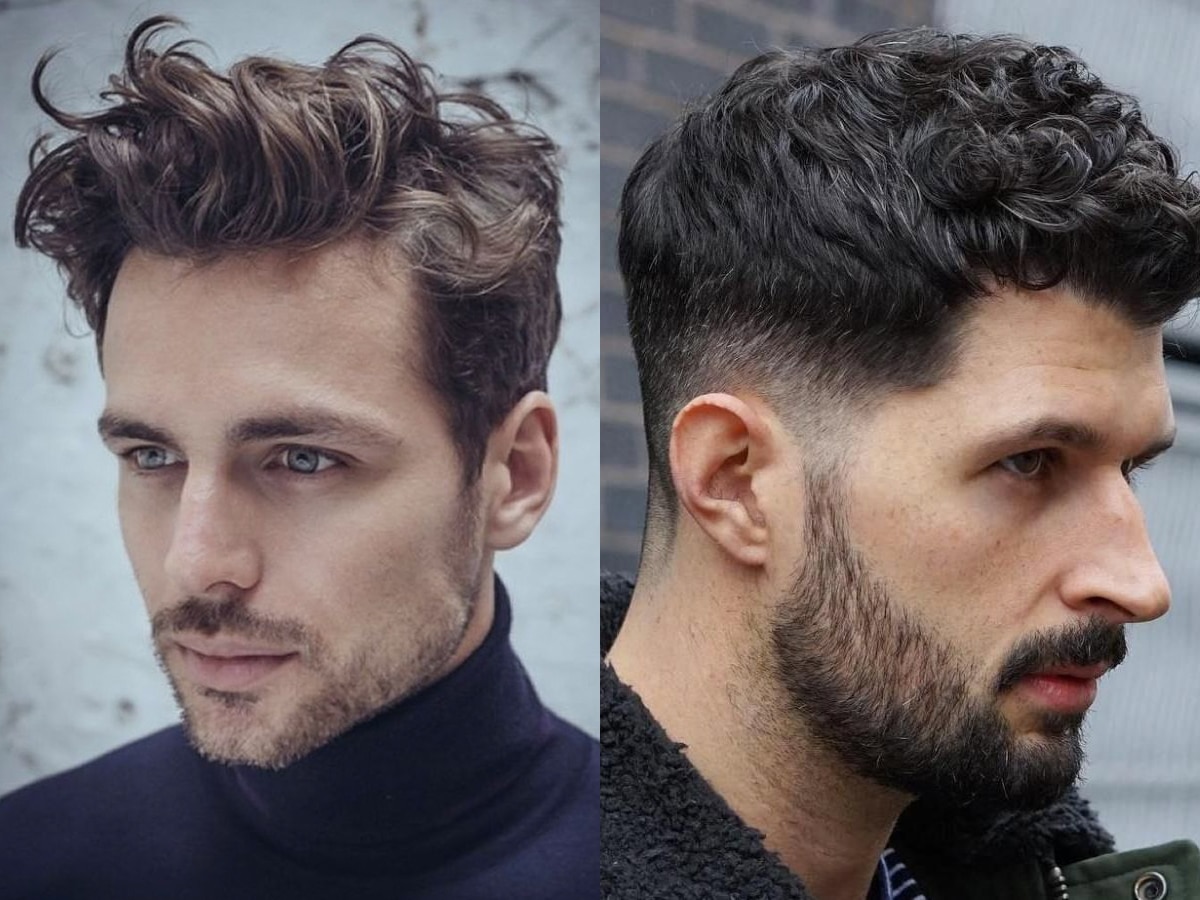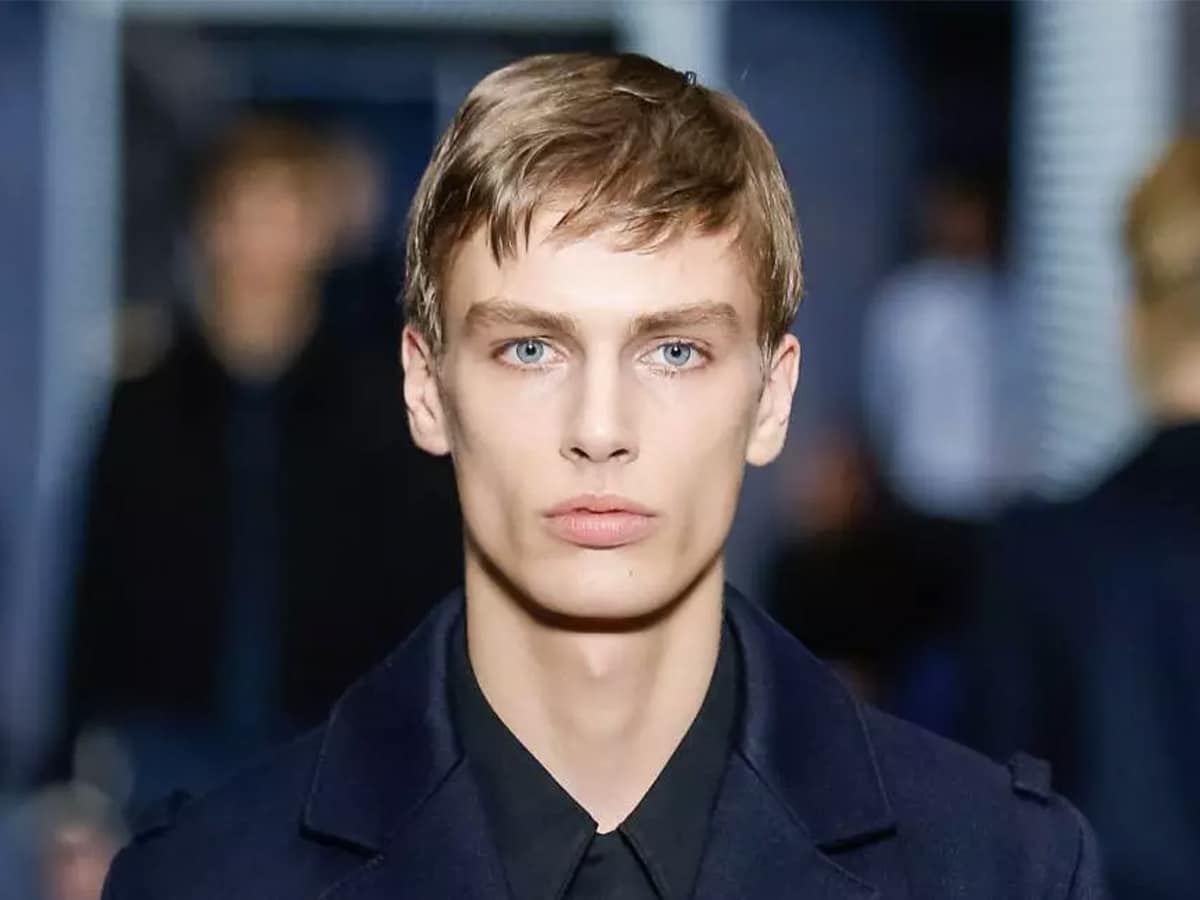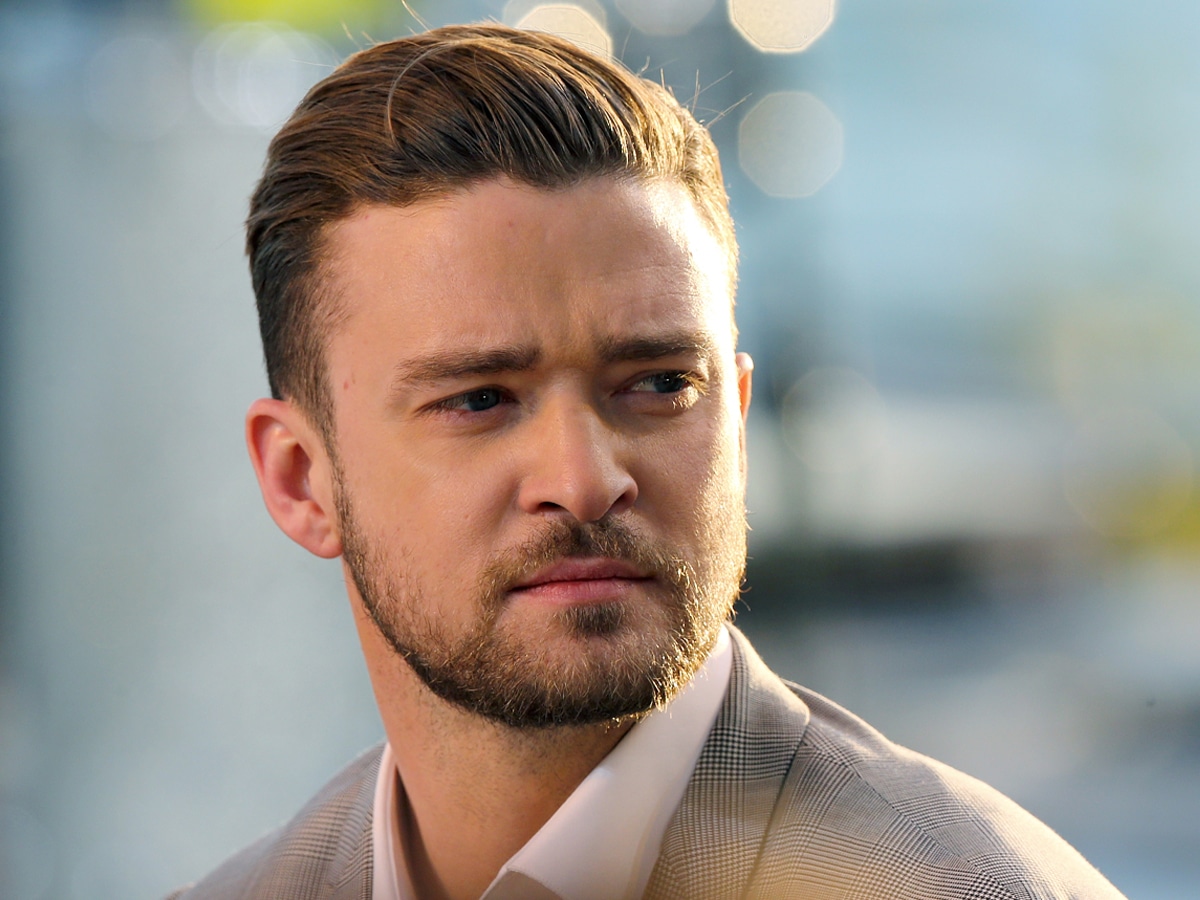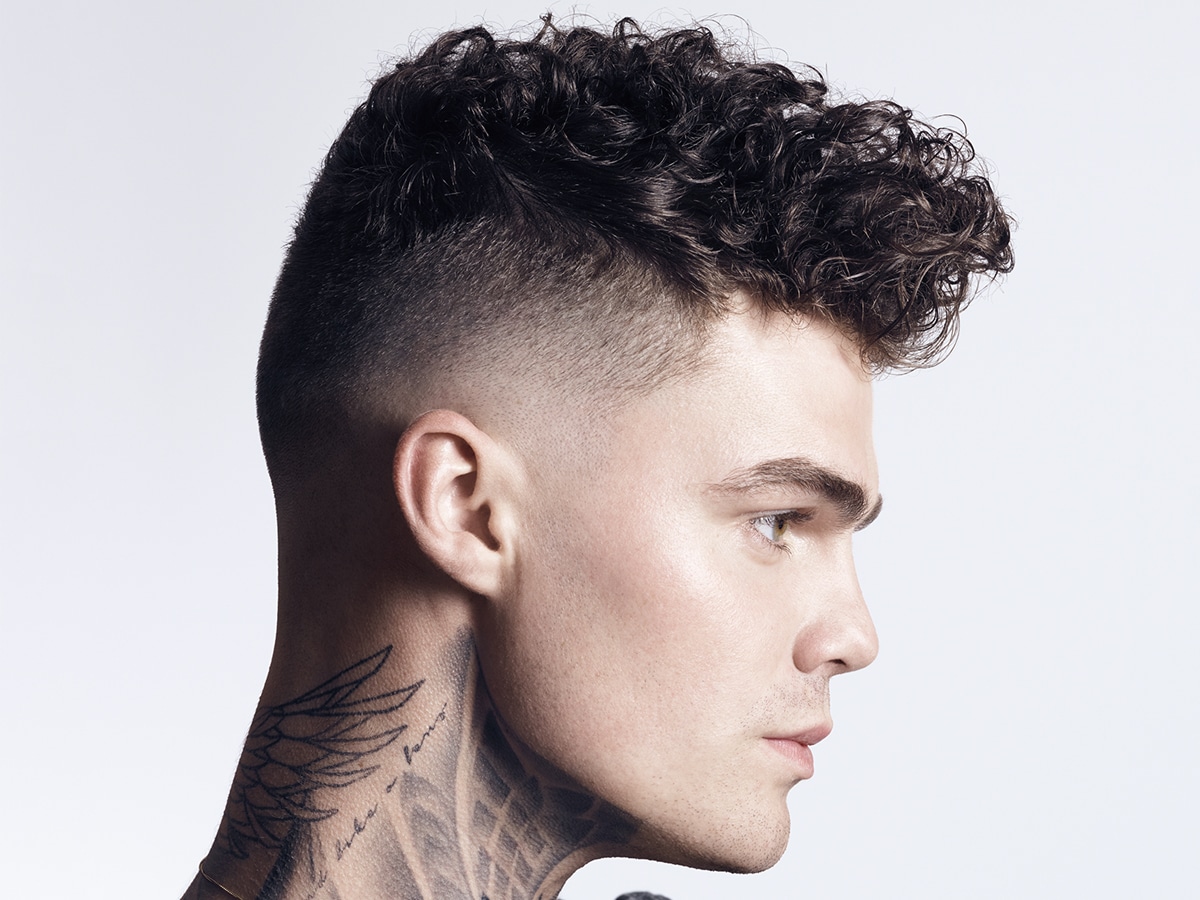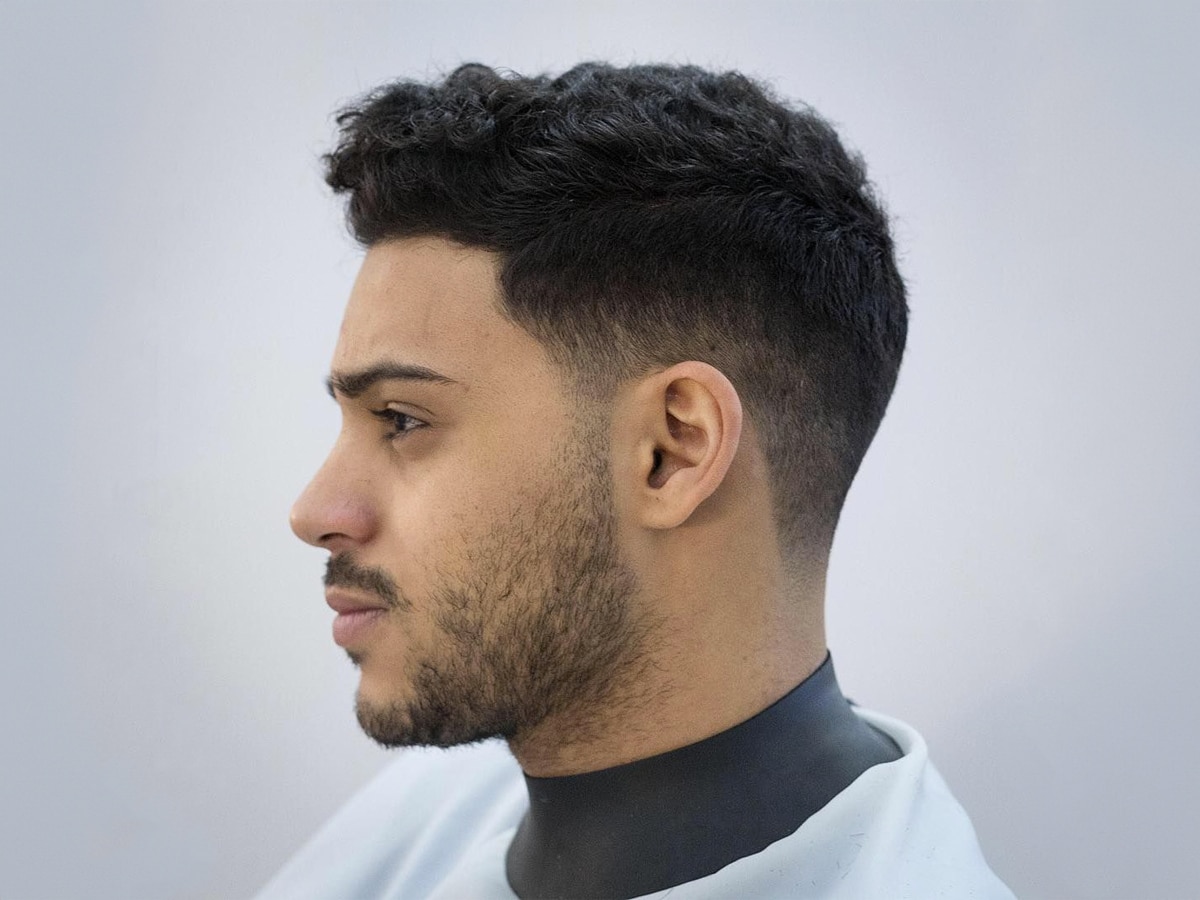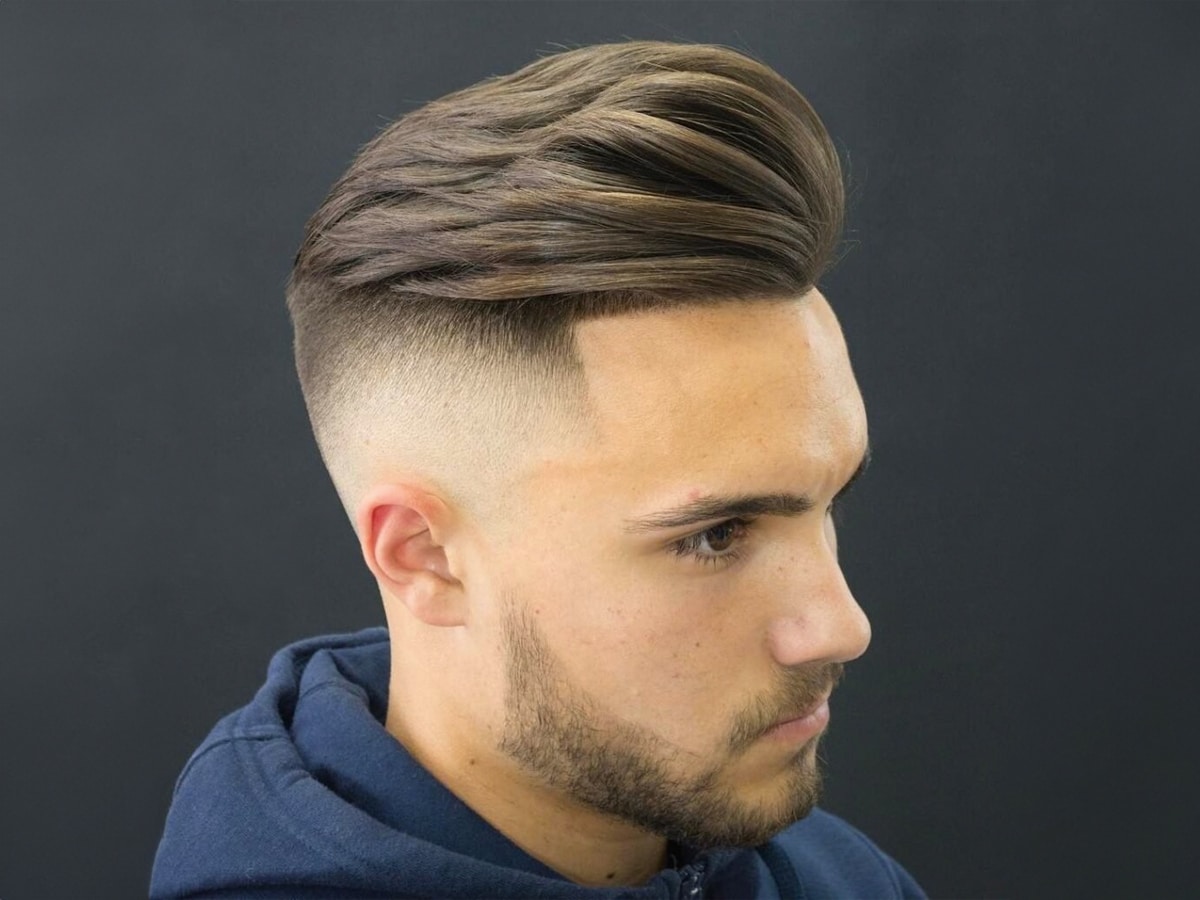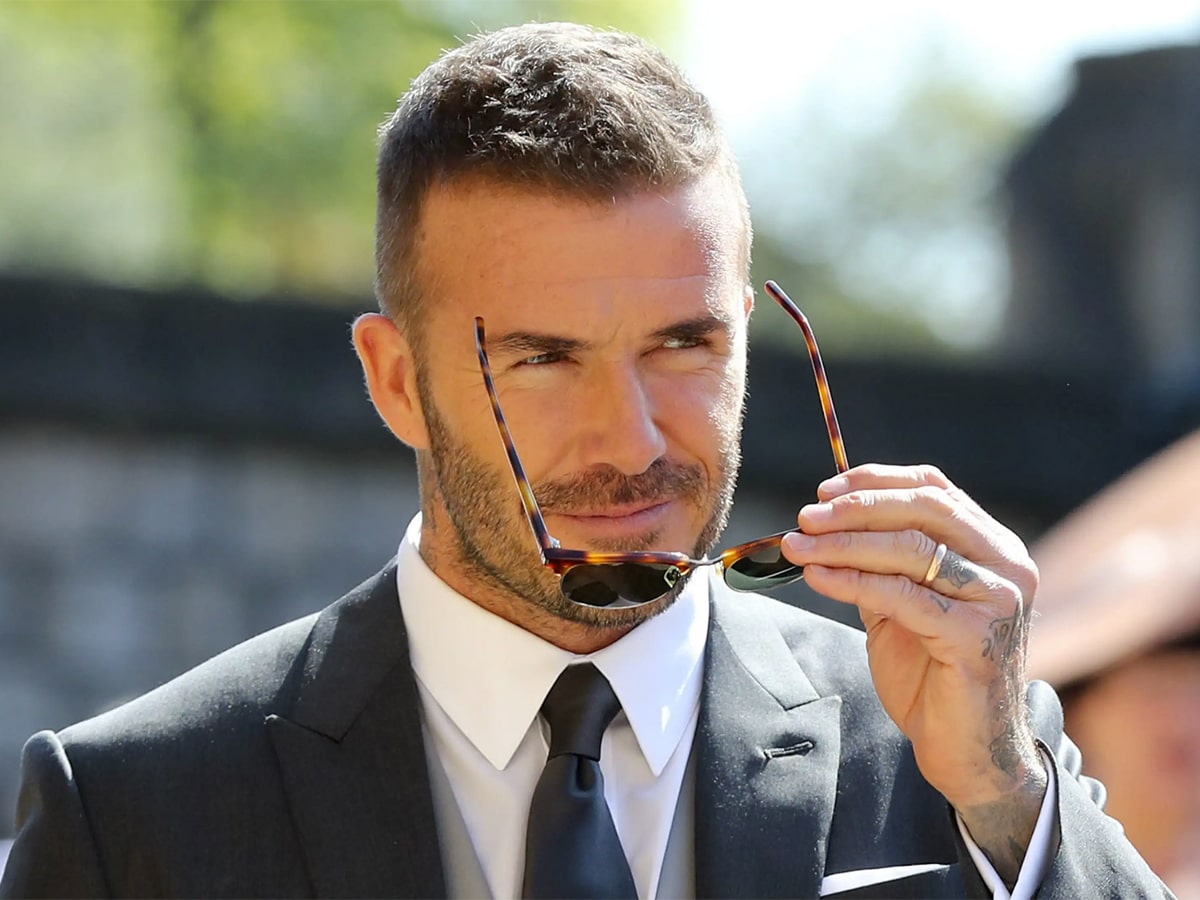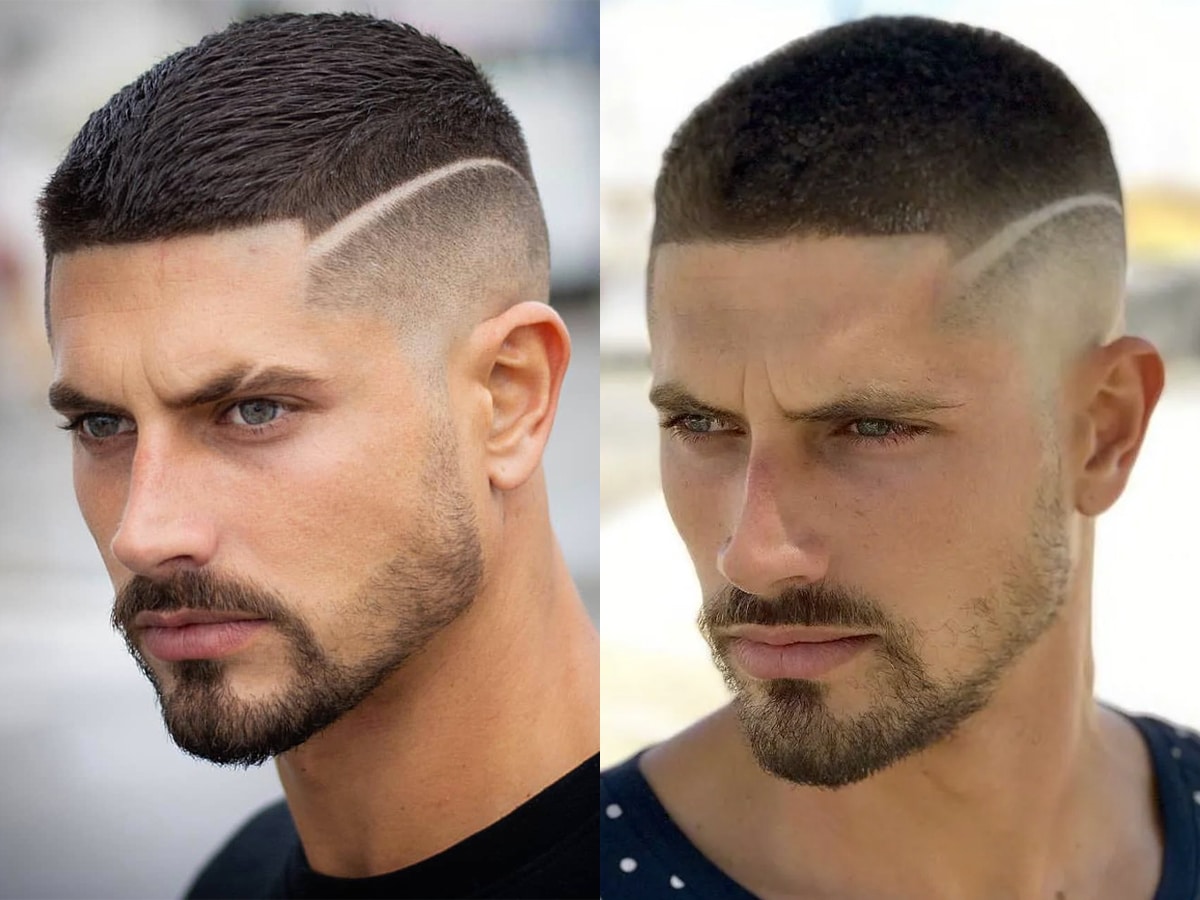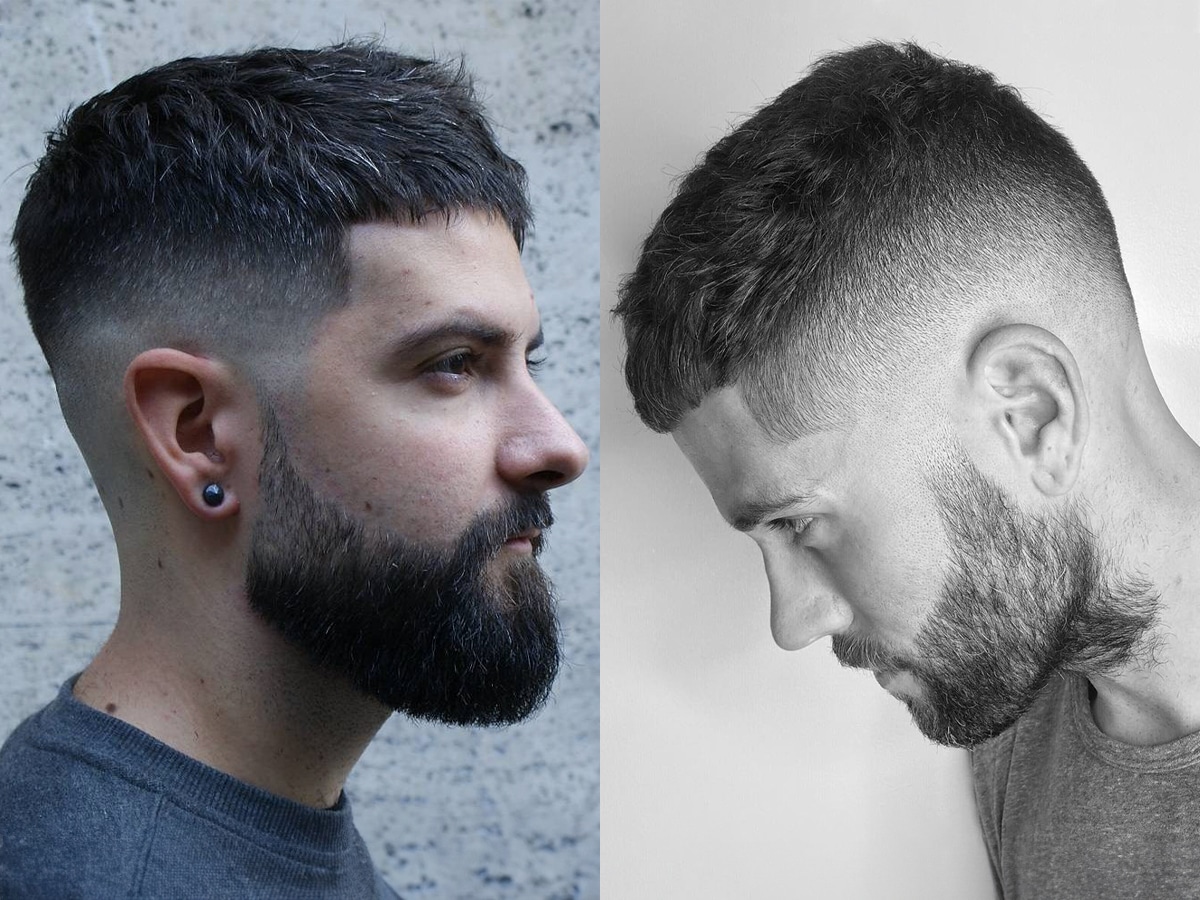 Can't get enough of short hairstyle content? Check out our curated list of articles on the same subject below along with the best places to get a trim in different cities.
Best Men's Hairstyles
Best Barbers in Australia
Short Hair FAQs
How should men style short hair?
If you want to style short hair, you should utilise texture by using high-quality men's hair products. For shorter haircuts, messy textural styles are best as they give a natural flow and relaxed look, while slightly longer cuts are best suited for classic formal styles such as the side part or pompadour.
How often should you cut short hair?
To maintain a short hairstyle, you will need to visit your barber regularly, however, it depends on the cut itself. For a 0 fade, you may want to visit every fortnight for a touch-up, however, a slightly longer cut such as a 4 back and sides can be trimmed every six weeks. It is recommended that you don't go longer than two months between cuts in order to maintain a clean look.
---
Featured Video from Man of Many