50+ Ways to Style Long Hair for Men
Wondering how to style long hair for men? It seems like only yesterday that men's long haircuts were relegated to niche corners of the cultural sphere. However, times have changed and men's hairstyles have changed along with them. Hence, what was once primarily synonymous with rock gods and surf dogs is now practically commonplace among the modern crowd. To prove as much, well-known celebrities like Jason Momoa, Jared Leto, Chris Hemsworth, and Keanu Reeves have all recently sported long haircuts.
Besides the celebrity endorsement, long hair for men is something many of us take for granted especially after realising it's something that doesn't always come in unlimited supply. Should you be among the lucky few who can actually grow his hair out to extreme lengths, why not strut your proverbial stuff? However, with great long hair comes great responsibility. More to the point, things can go horribly awry when left unkempt or unattended. That means reviewing the most popular men's long haircuts, landing on a style that brings out the best of you, and working every day to maintain it.
How to Style Long Hair for Men
The journey ahead won't be easy, but it will certainly be rewarding. As you stroll down the street, exuding sexual prowess, all the jealous baldies will be shooting sneers and crook eye glances your way. But, that's what rocking men's long hair is all about. Looking good, and feeling even better, and if you think you're up to the task of sporting a long haircut, allow us to be your guide.
As any barber or hairdresser for men can tell you, the list of long hair types and styles is virtually endless. There remain, however, some tried and true hairdos that rarely fail to impress, presuming you know which ones work best for you. Consider the following men's long haircuts before your next trip to the barbershop.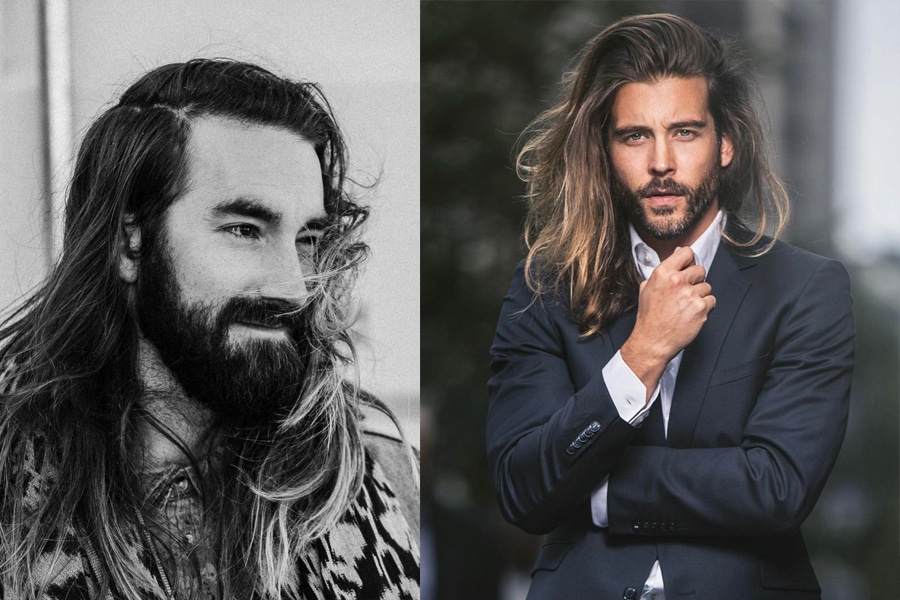 1. Messy Casual
There's perhaps no style desired among men more than one that looks both effortless and striking (or sharp and casual) at the same time. Use a touch of all-natural hair product to achieve this aesthetic. Pull it off and you'll be the stuff of legend.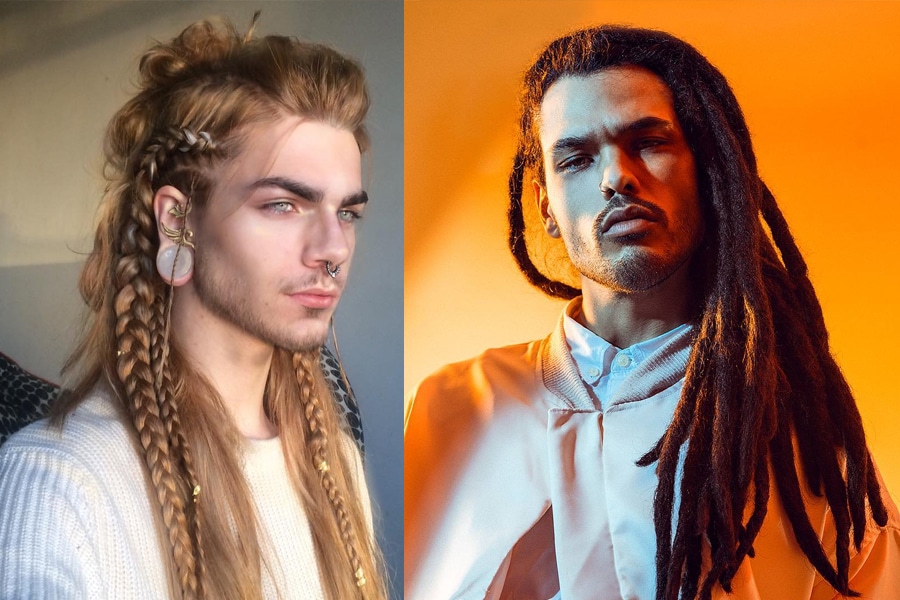 2. Braids or Dreadlocks
While similar in spirit, braids and dreadlocks used to entail two very different styles. Whereas braids exuded sharpness and self-control, dreadlocks implied you were the kind of dude who hit the bong before breakfast. Nowadays, however, a tightly managed head of dreads can be anything but natty. It's then no surprise that these men's hairstyles are fixtures in clubs and on runways alike.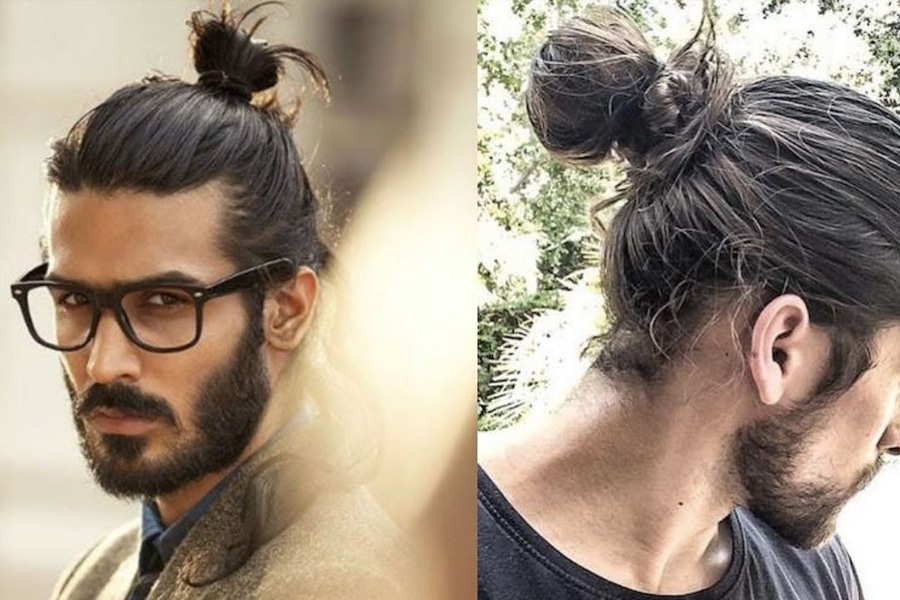 3. Man-Bun or Ponytail
Tread carefully with this one because it's become the butt of numerous jokes. On the other hand, the men who make it work tend to draw all the right kinds of eyeballs. Wrap everything in a nice, manageable package toward the back of the head. Just remember to go tight, but not so tight that you're pulling extensively at the roots.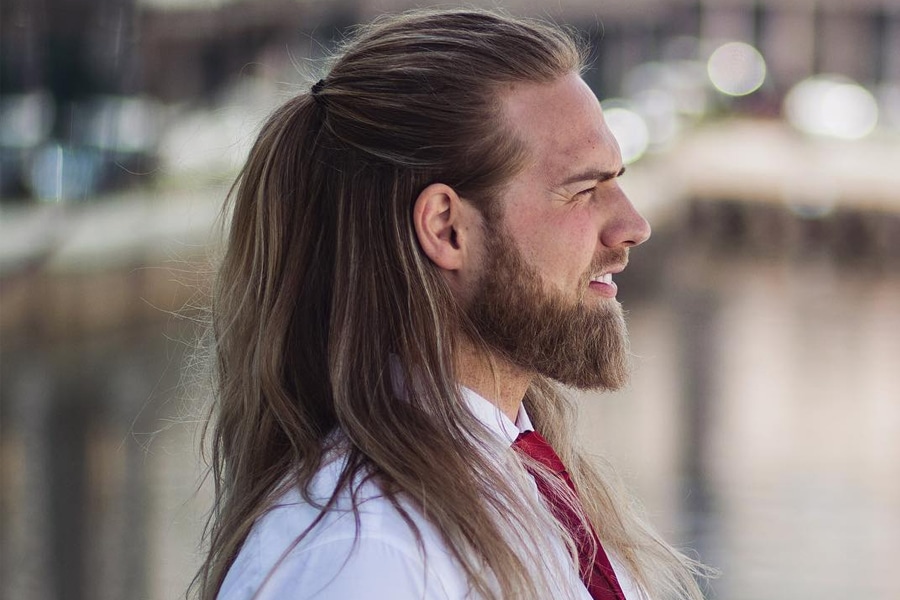 4. Half Down Half Up Hairdo
Layering and texture is all the rage and the half down half up men's hairdo take these trends to their logical extremes. Tie a portion of your hair together at the back of the neck or top of the crown and then let the remaining locks flow down like a silky waterfall. The look brilliantly couples naturalism with conscious style. Throw in a beard for an extra touch of masculinity.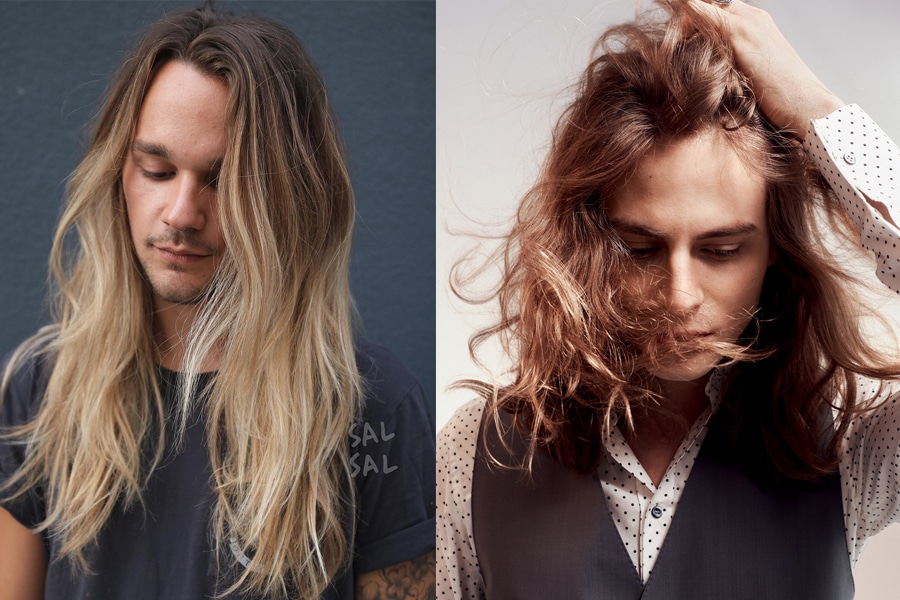 5. Long Wavy Hair
If your hair is naturally wavy and you want to sport a men's long haircut, consider yourself lucky because the two things go hand in hand. To style it, blow-dry on high heat and medium speed, and then add a dab of hair product for volume and texture.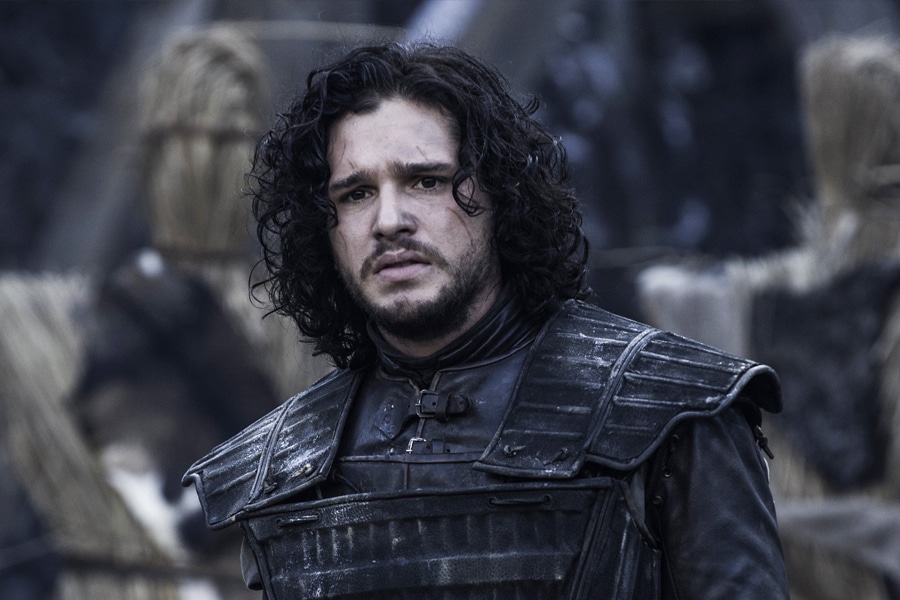 6. Long Curly Hair
Long, curly men's hair can be tricky to manage and sustain, but if Kit Harrington can do it so can you. Here's a tip: if you want a little bounce, add salt spray to your wet hair before blow-drying. If you're after volume or a matte aesthetic, add salt spray when your hair is dry and massage it with your hands, styling your hair in the process.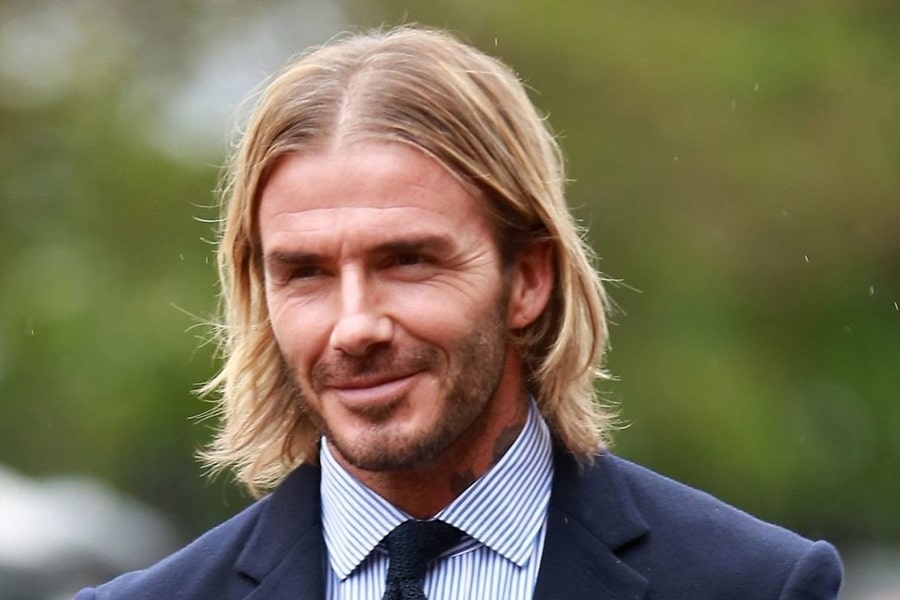 7. Long Straight Hair
Ask the nearest baldy and he might tell you that a beautiful head of long, straight men's hair represents a genuine gift from above. That same baldy will kindly request you don't take your gift for granted. Sure, you can let your Adonis-like follicles speak pretty much for themselves, or you can treat them with a little extra care. For instance, consider adding some salt spray to the hair when it's damp, which will give it a stronger hold. Also, rake the hair back with your fingers to form a part, which gives the result a natural essence.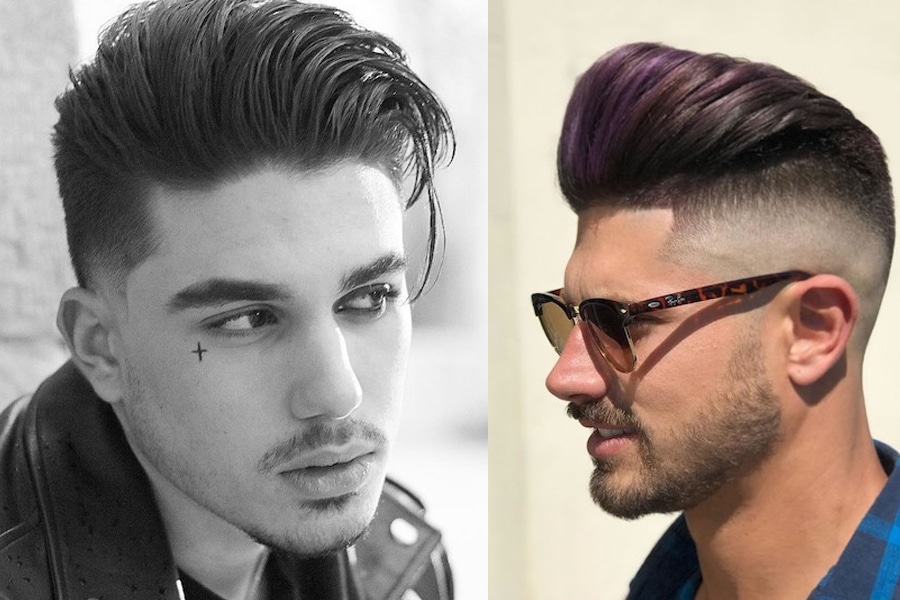 8. Slick Back with Fade
Go big on style with an eye-catching long(-ish) slick back flanked by a clean undercut, taper or fade. Couple that with a beard and you're truly a 21st-century man!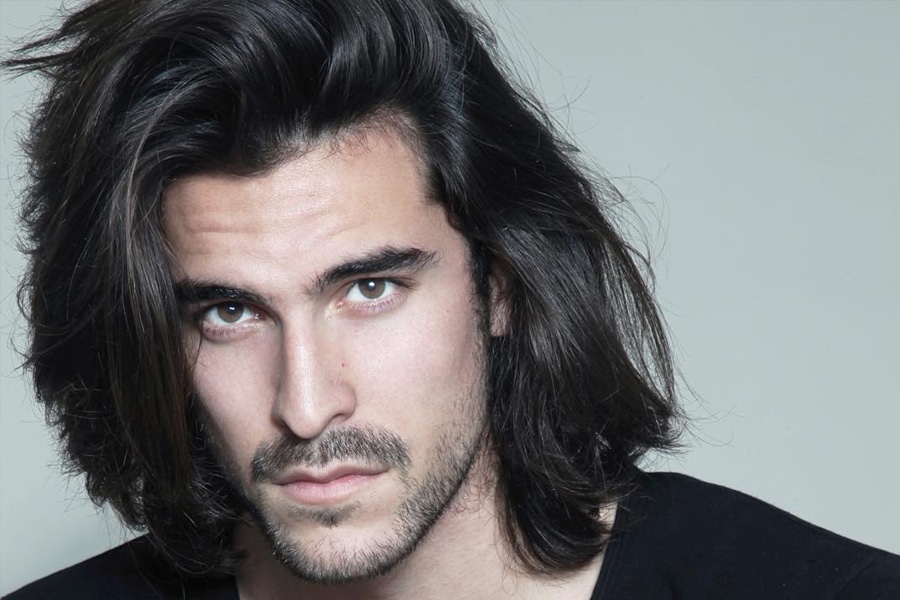 How to Maintain Long Hair for Men
Let's get this out of the way first, if you're in the long hair game because you just don't feel like getting regular haircuts, this might come as a rude awakening. Indeed, you'll soon discover that long hair can get nappy and ridiculously hard to manage when left to its own devices. Should you be guilty as charged, stop playing around and go see a barber or men's hairdresser. As for the rest of you, please use the following long hairstyle tips for men as your launchpad.
Be prepared by having the right male grooming tools on hand. Seek out a quality wide-tooth comb and a strong hairbrush with natural bristles. If you're flaunting the ponytail look, opt for cloth-coated bands instead of rubber bands, which can damage hair.
Be aware of the growth process. In other words, understand that the long men's hairstyle journey from point A (short hair) to point B (long, stylish hair) has some pit stops along the way in the form of medium length hair, which you'll have to style accordingly.
Don't over-style your hair or make it too feminine in appearance. When it comes to a great long hairstyle for men, you want it to look natural and masculine, not obsessively manicured or permed. Apply hair products like texture spray and matte paste after drying your hair with a towel to create some rugged, organic texture. Consider tying it back (but not too tight), which exudes boldness and sharpness in equal measure.
Approach washing and drying with precision. Wash your men's long hair with shampoo and conditioner on a regular basis. Shake out the water before drying off with a towel and be sure to towel-dry by stroking your hair in the direction in which it naturally grows. Excessive or sloppy towel drying will result in frizziness and split ends.
Don't wear tight-fitting hats and/or employ overly tight ponytails. Such measures can pull at the roots of your hair and lead to hair loss.
Maintain a consistent grooming routine. That means trimming your long hair on a regular basis to remove damaged sections, as well as grooming any adjoining facial hair like beards.
Practice a healthy diet and lifestyle. Lustrous men's long hair is a signifier of a healthy body. Likewise, a poor diet can result in frayed, lifeless hair. Avoid excessive drinking and smoking. Come to think of it: take all of these measures regardless of how long your hair might be.
Be aware of what causes damage to your hair and then protect it accordingly. For example, things like chlorine and UVA/UVB sun rays can affect strength and colour. Use leave-in conditioners and clarifying shampoos before and after you swim in pool water. Consider applying special sunscreens or protective hair products to your hair if you're going to be out in the sun for long periods of time.
Pursue a men's long hairstyle that works in conjunction with shapes, angles and contours of your facial structure.
Best Products for Men with Long Hair
What, you thought that glorious long hair was just going to take care of itself? On the contrary, you'll likely need some product to keep everything in its right place. Here are 10 of the best products for men's long hair: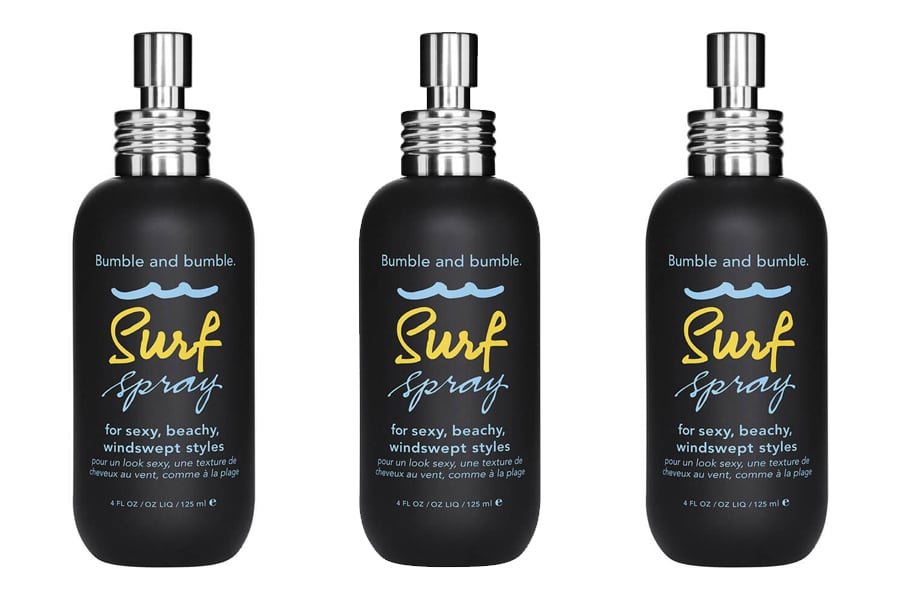 1. Bumble Surf Spray
This saltwater-based styling spray delivers light texture and a touch of volume. Perfect for men with long and wavy hair, it helps sustain that fresh off-the-beach look all year round. Australia, this one has your name written all over it.
Brand: Bumble and Bumble
Formulation: saltwater-based spray
Price: US$27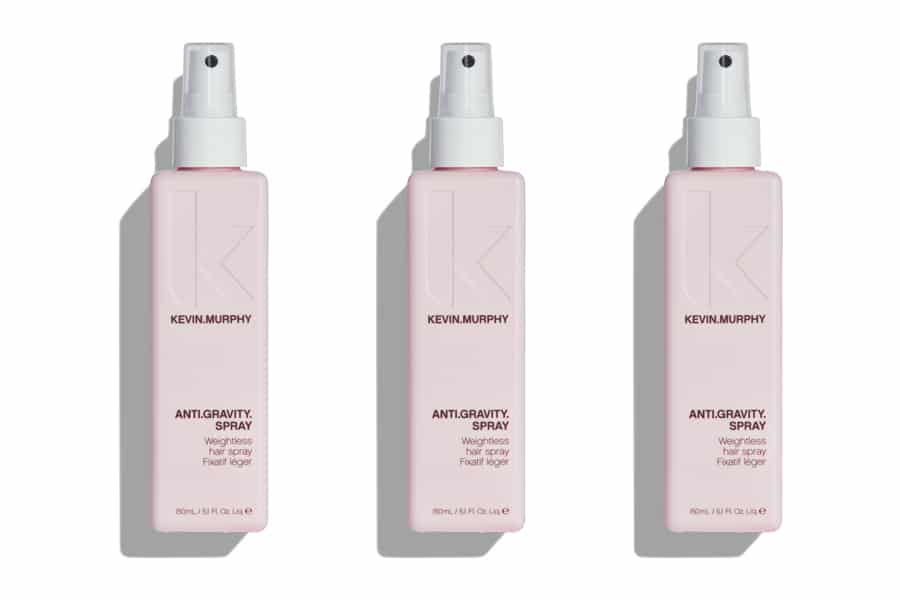 2. KEVIN.MURPHY Anti Gravity Spray
As its name suggests, Kevin Murphy Anti Gravity Spray delivers copious buoyancy to men's long and wavy hair. Lightweight by design and free from aerosols, it also brings forth a lush, oil-free shine and firm hold. For a brilliant balance between soft texture and full volume, look no further.
Brand: Kevin Murphy
Formulation: aerosol weightless spray
Price: AU$39.95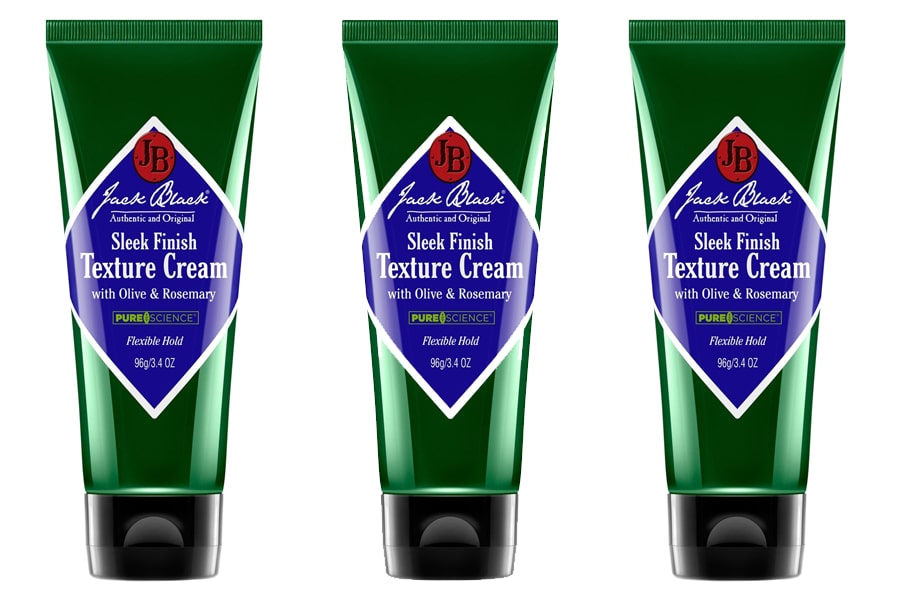 3. Jack Black Sleek Finish Texture Cream
Packed with vitamins, amino acids, natural oils, and botanical extracts, Jack Black Sleek Finish Texture Cream achieves impeccable holds and keeps the fizz away, all without turning your head into a helmet. Use it before or after drying your hair. Sleek, indeed.
Brand: Jack Black
Formulation: cream
Price: US$15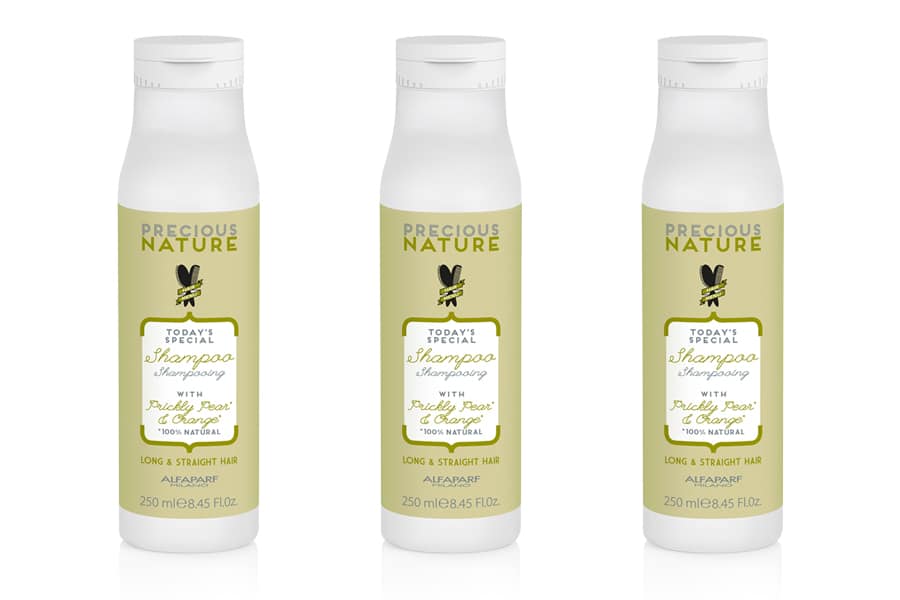 4. Alfaparf Precious Nature Long & Straight Hair
Best used on long and straight hair, Alfaparf Precious Nature results in texture so silky and soft that no one will know you're using the product at all. It's formulated with 100% natural ingredients, including prickly pear oil and orange extract. This is as smooth as it gets.
Brand: Alfaparf Milano
Formulation: shampoo
Price: AU$39.95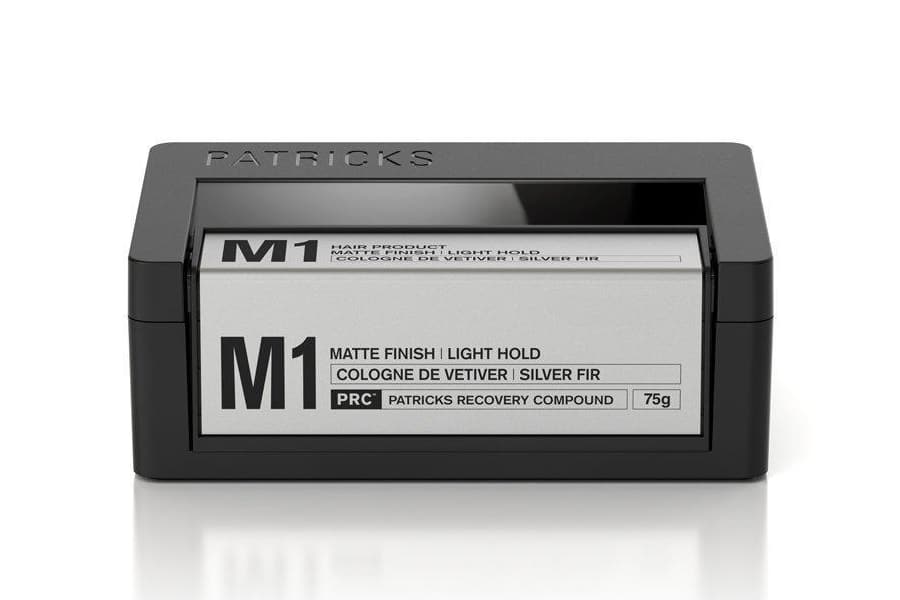 5. Patricks – M1 Matte Styling Paste
This acclaimed and superior matte stylist paste doesn't come cheap, but few things worth owning ever do. Apply with care and expect a versatile and long-lasting hold in return, though one that doesn't pack too much weight. Your men's long haircut might very well be naked without it.
Brand: Patricks
Formulation: Pomade
Price: AU$60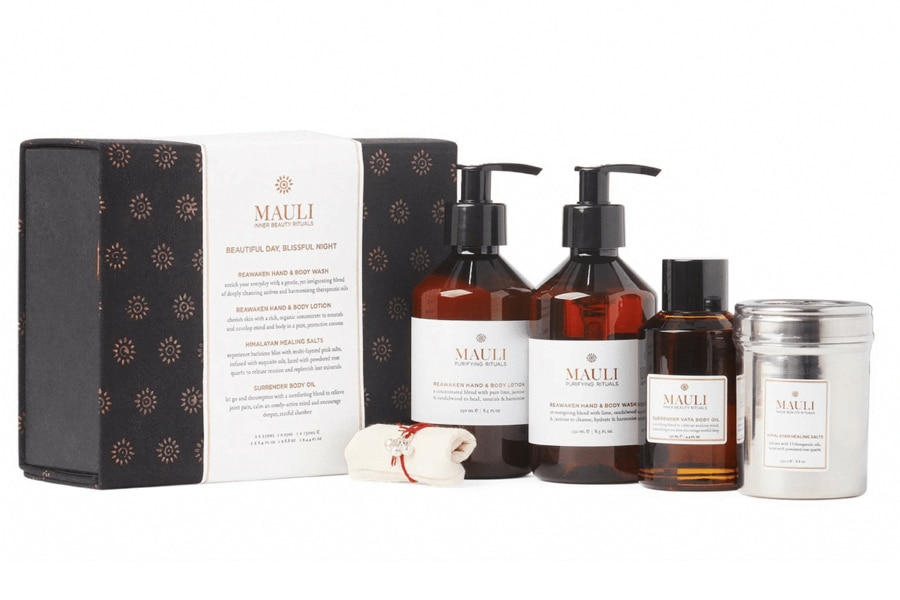 6. Mauli Rituals
More than an award-winning hair product, Mauli Rituals is practically like hair medicine. It contains 15 powerful ingredients used in Ayurveda, i.e. one of the world's oldest holistic healing systems. Apply just a few drops and not only will you obtain stronger hair, but a better night's sleep as well.
Brand: Mauli Rituals
Formulation: shampoo, conditioner, hair oil, beard oil
Price: from $40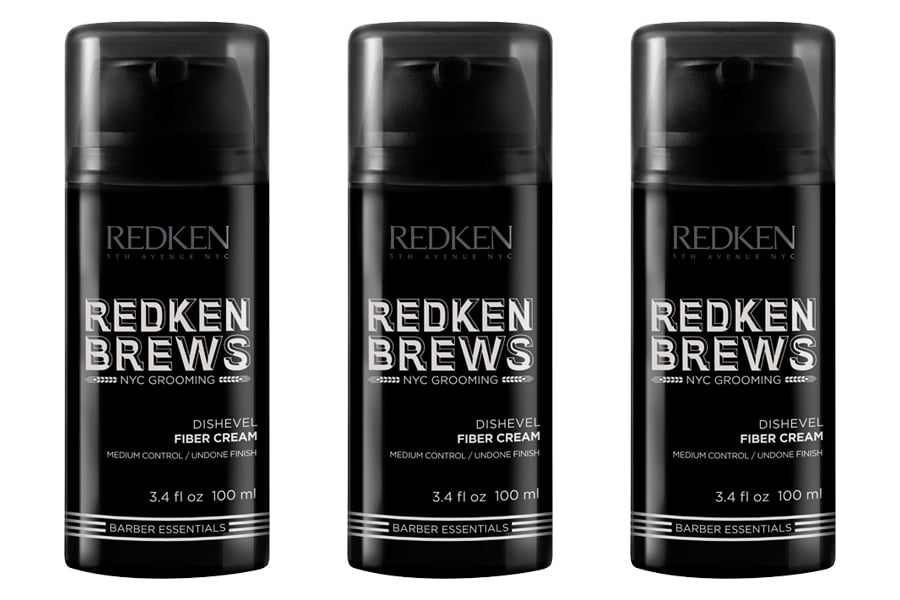 7. Redken for Men Dishevel Fiber Cream
Redken's medium-hold hair cream provides immediate shape, ample texture, and a firm matte finish. Bolstered by protein and elastin polymer complex, the product helps men with long hair tackle those messy strands and other common issues. Watch unwieldy dysfunction become sculptured work of art, one application at a time.
Brand: Redken Brews
Formulation: fiber cream
Price: $14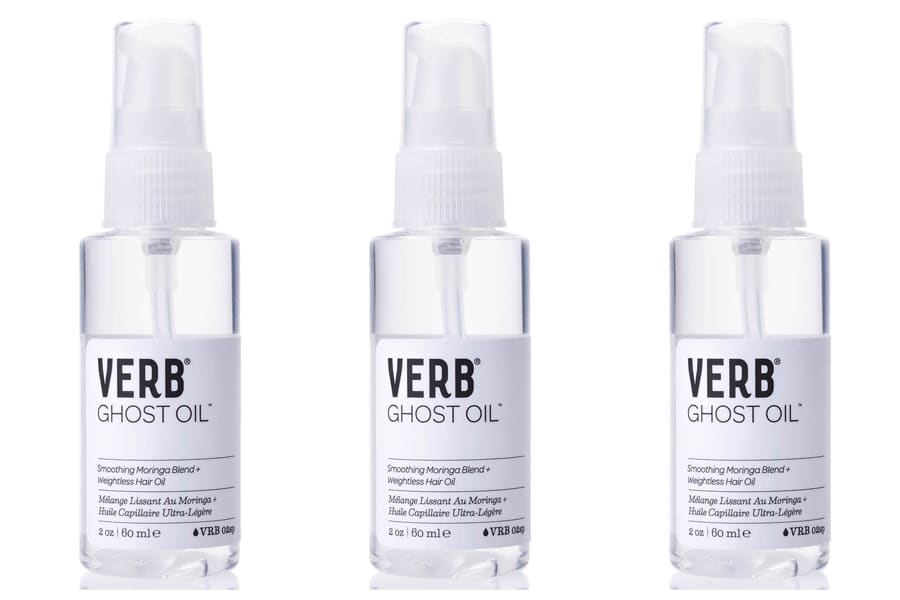 8. ghost oil Smoothing Moringa Blend + Weightless Hair Oil
Give your damaged or weak long hair a restorative boost by way of Verb Ghost Oil. Touted as a veritable cure-all, this vanishing oil revitalises hair from roots to ends. Thanks to the inclusion of Moringa Oil, the product also enriches the hair shaft with essential nutrients, thereby smoothing out the fizz and producing radiant shine.
Brand: ghost oil
Formulation: lightweight oil
Price: US$18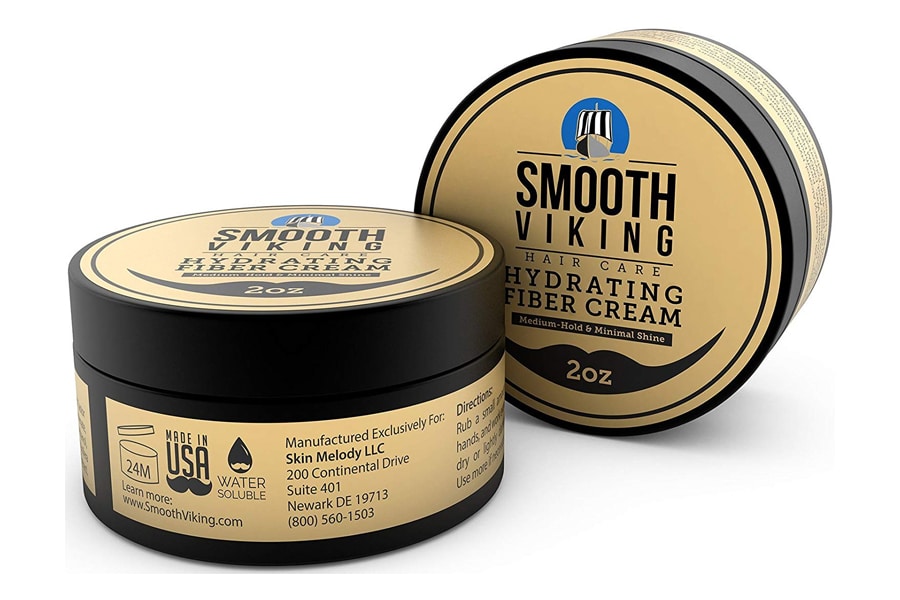 9. Smooth Viking Hydrating Fiber Cream 
One of the best moulding products for men's long hair comes to us from Smooth Viking. Loaded with natural ingredients, this hydrating fiber cream delivers seamless style, minimal shine, full volume, and a brilliant hold. It works on thick and thinning hair alike, and costs less than a fancy cheeseburger. What's there not to love?
Brand: Viking Beard
Formulation: cream
Price: from $12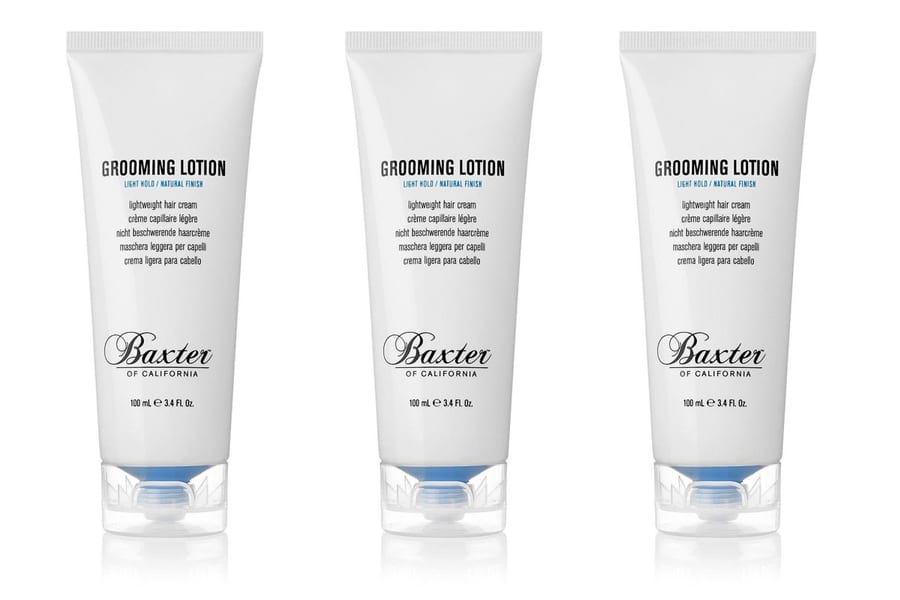 10. Baxter of California Grooming Lotion
Baxter of California makes exceptional hair products and this one is no exception. Lightweight and versatile, it delivers a soft shine and gravity-defying hold to long, masculine manes. Natural ingredients like meadowfoam and grape seed oil keep the fizz at bay, while sunflower and jojoba seed oils provide moisture. Accept no substitutes.
Brand: Baxter of California
Formulation: lightweight lotion
Price: AU$34.95
50+ Men's Long Haircut Inspiration & Pictures
What to do with long hair? It's a question more and more guys are asking these days. Thankfully, those same guys have plenty of answers to choose from. For proof, look no further than our 50+ images of men's haircuts. Suffice to say, you have your options. Choose wisely.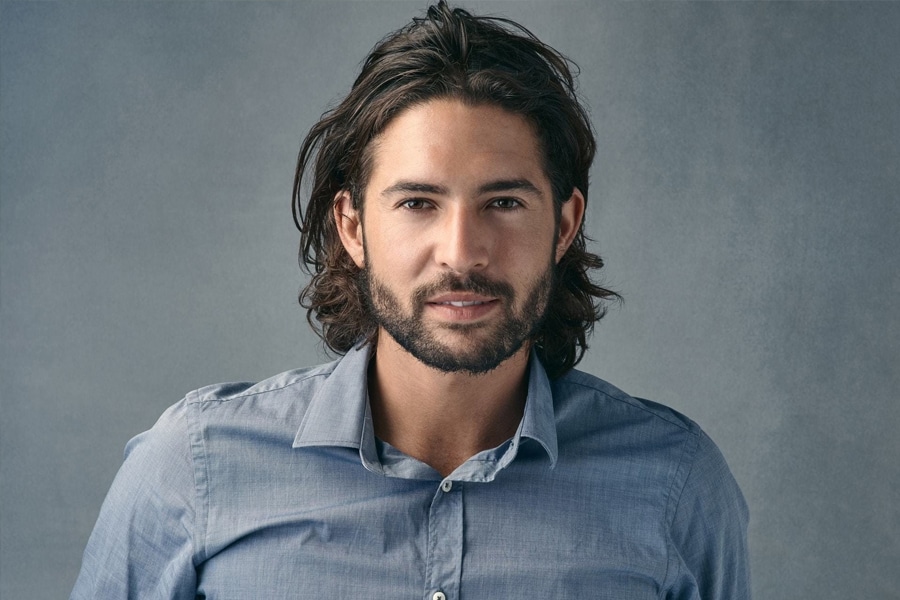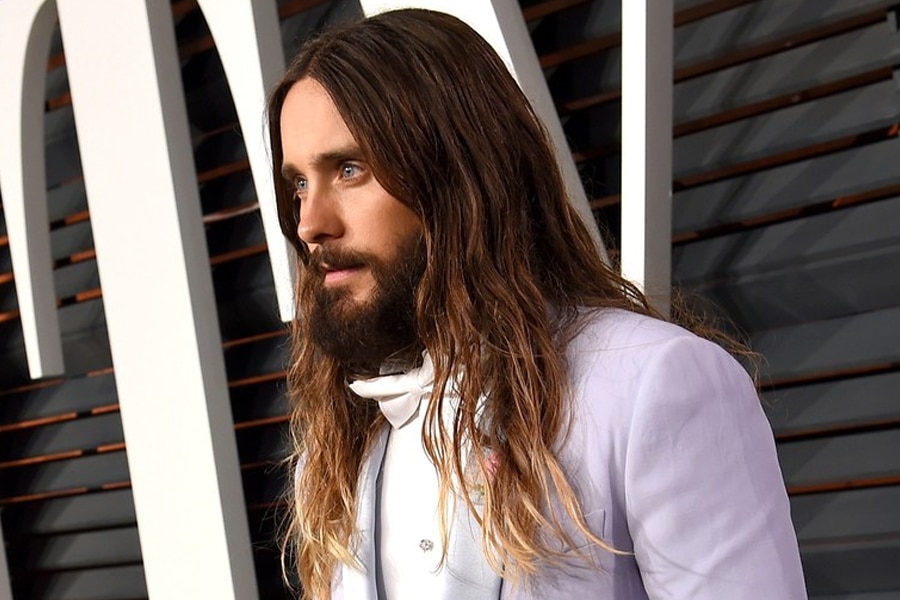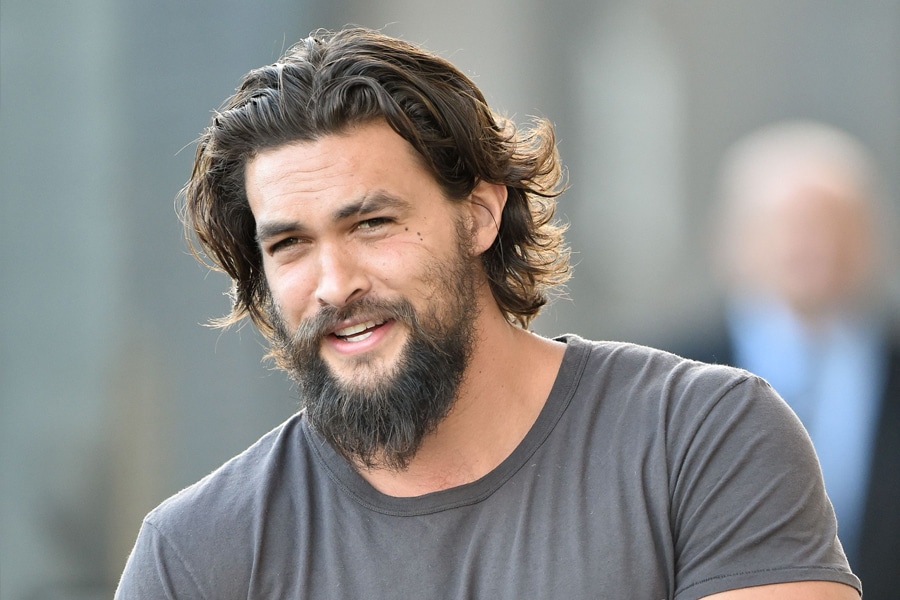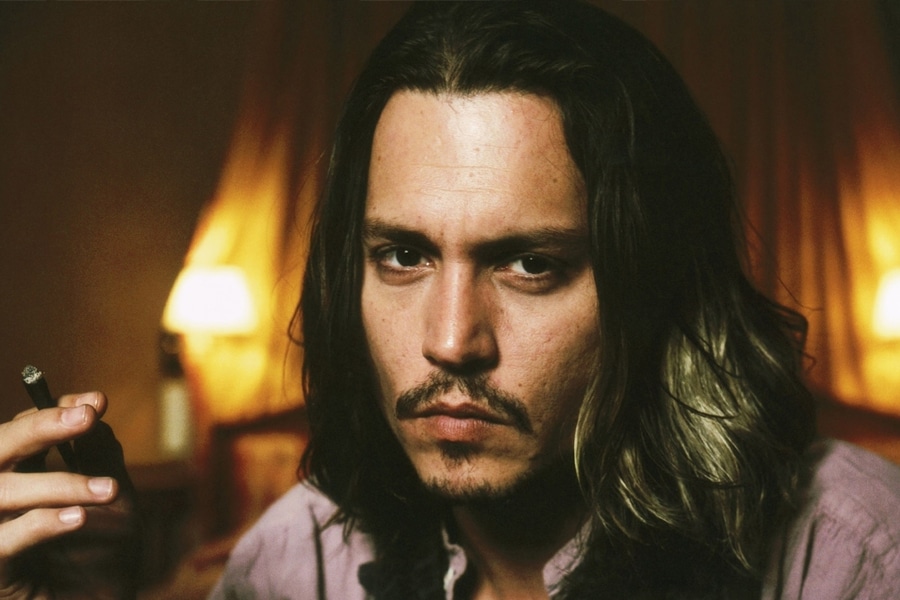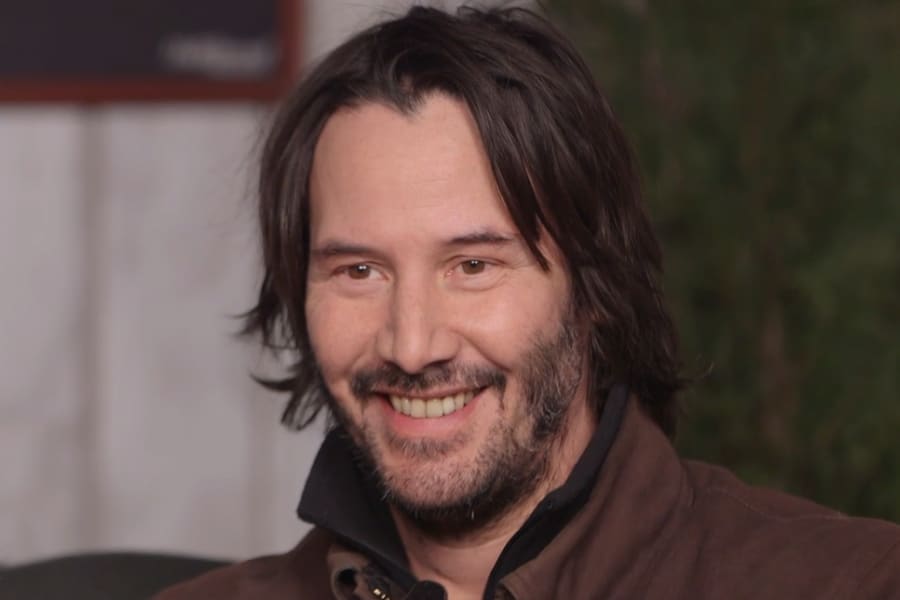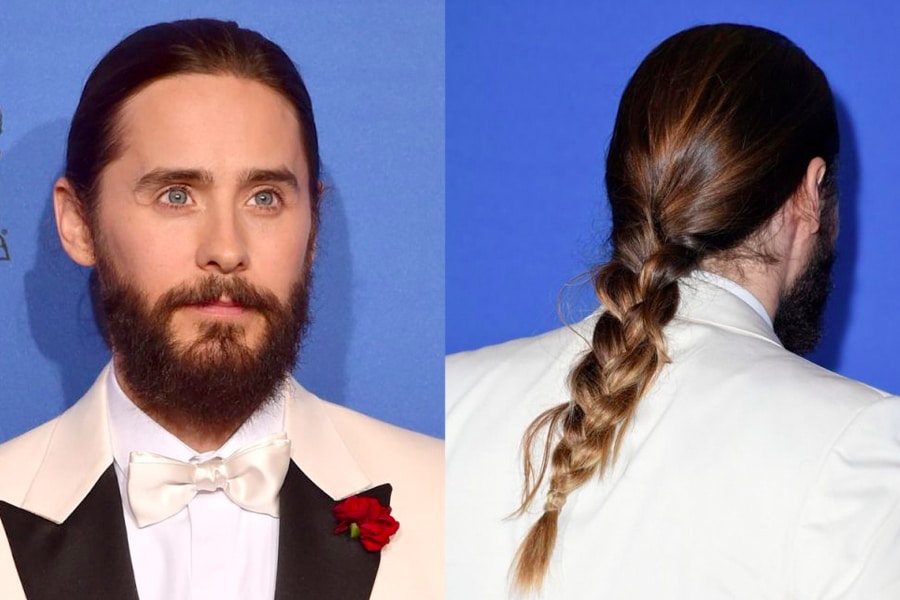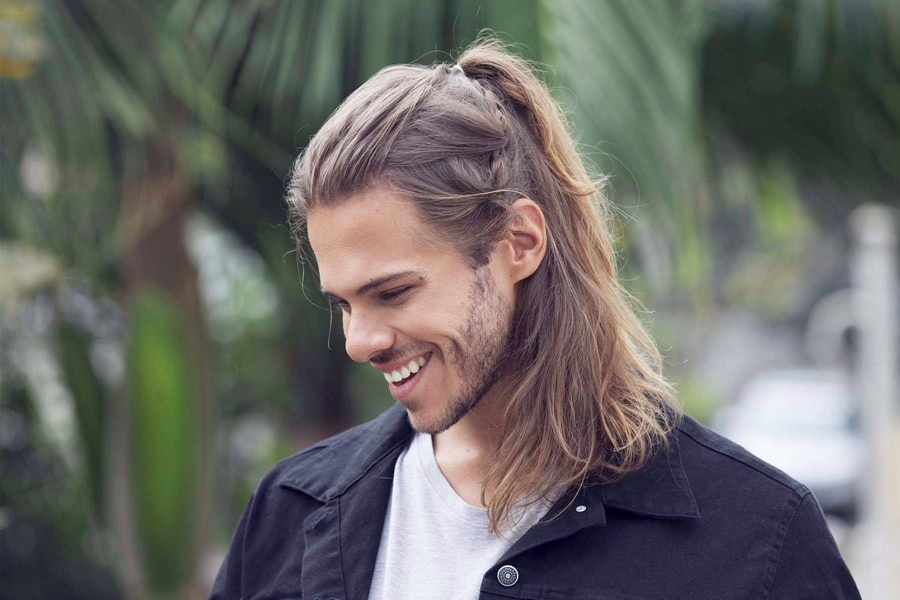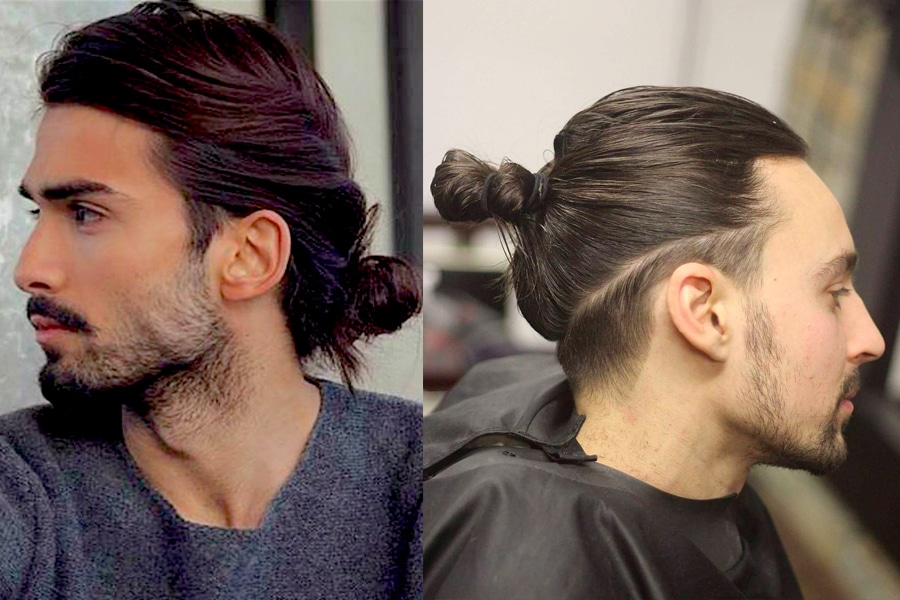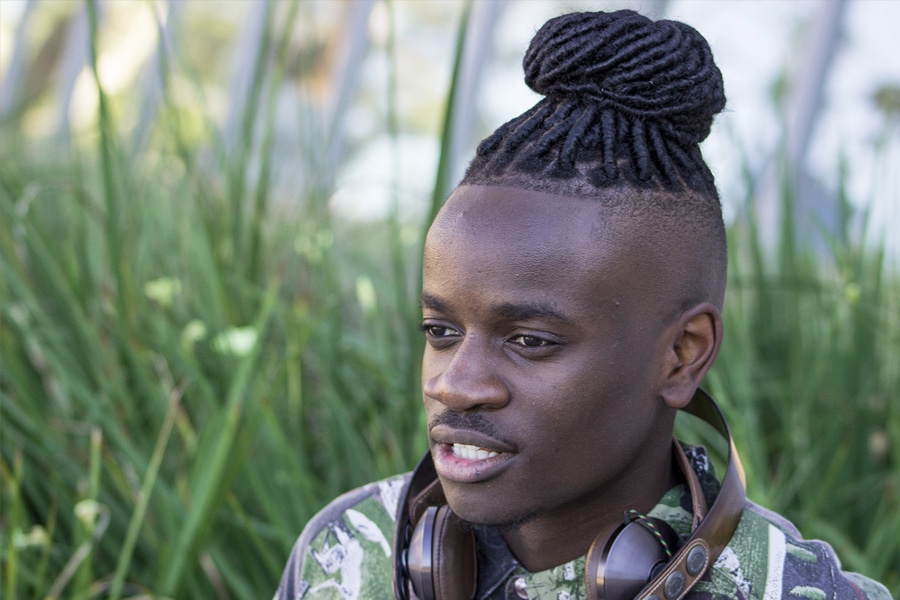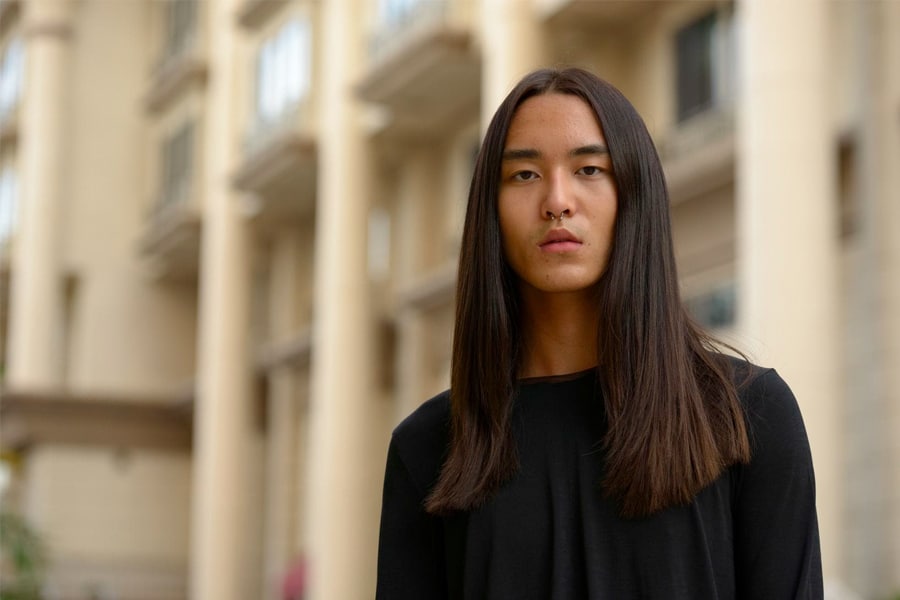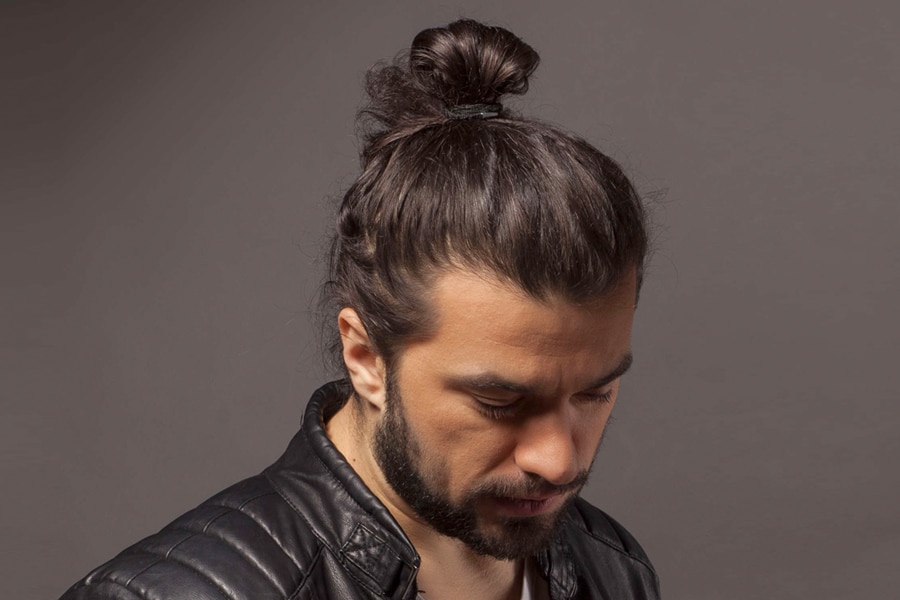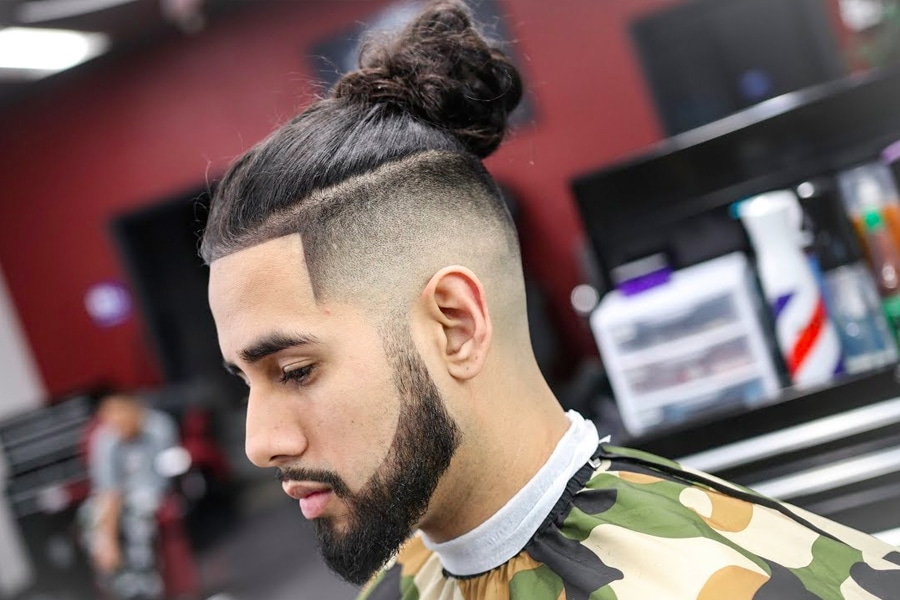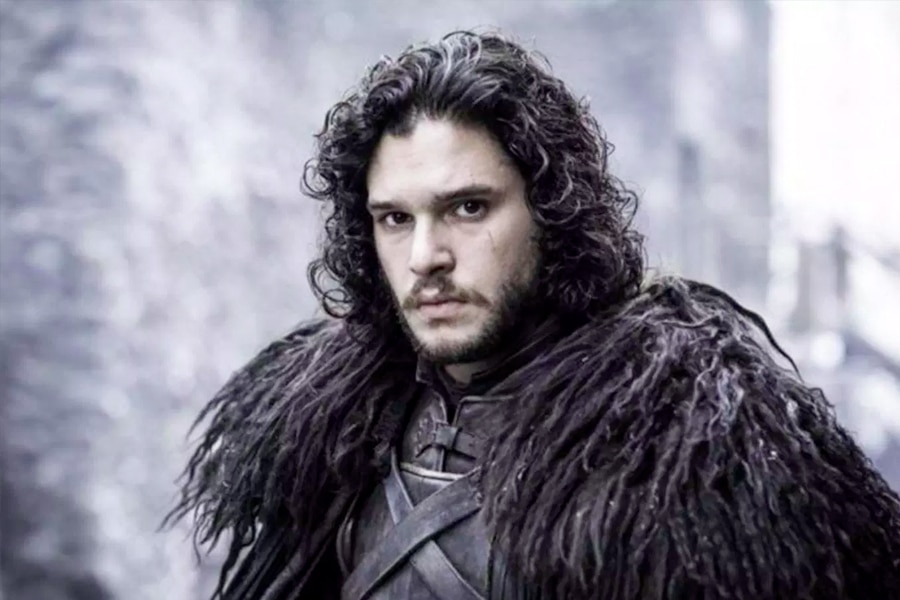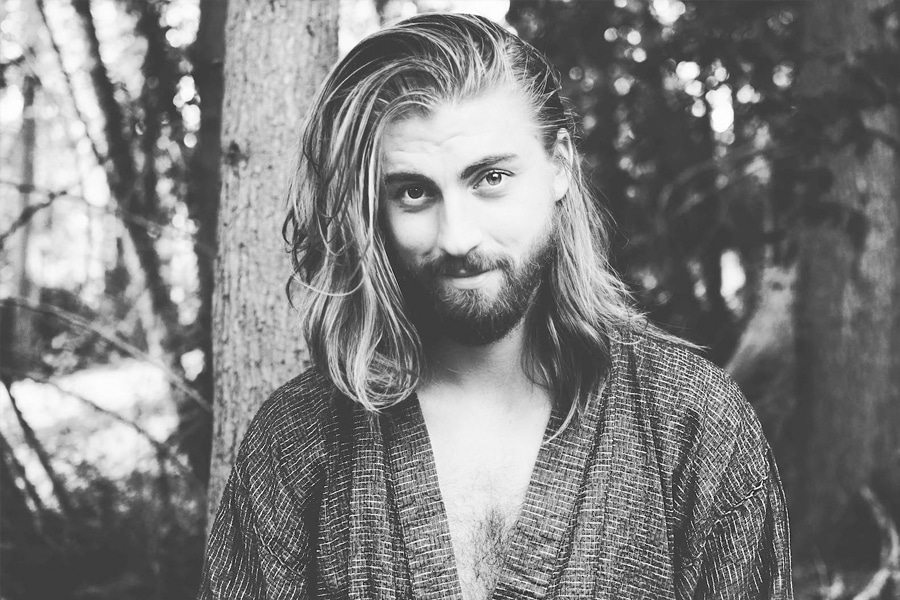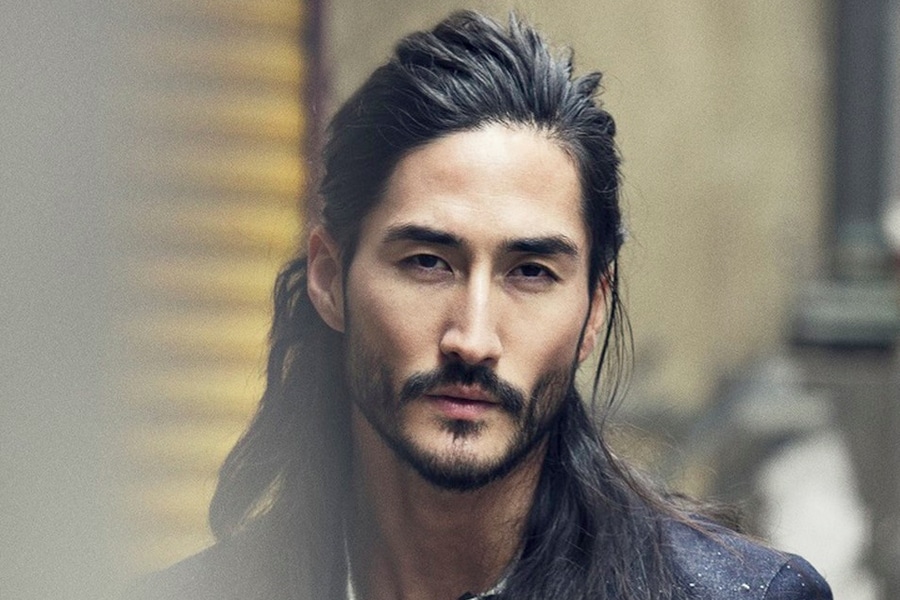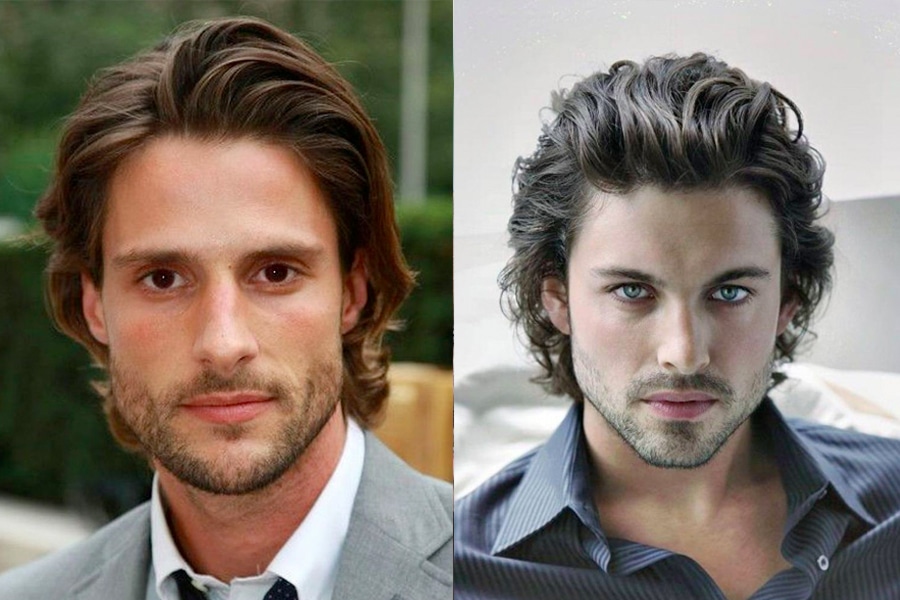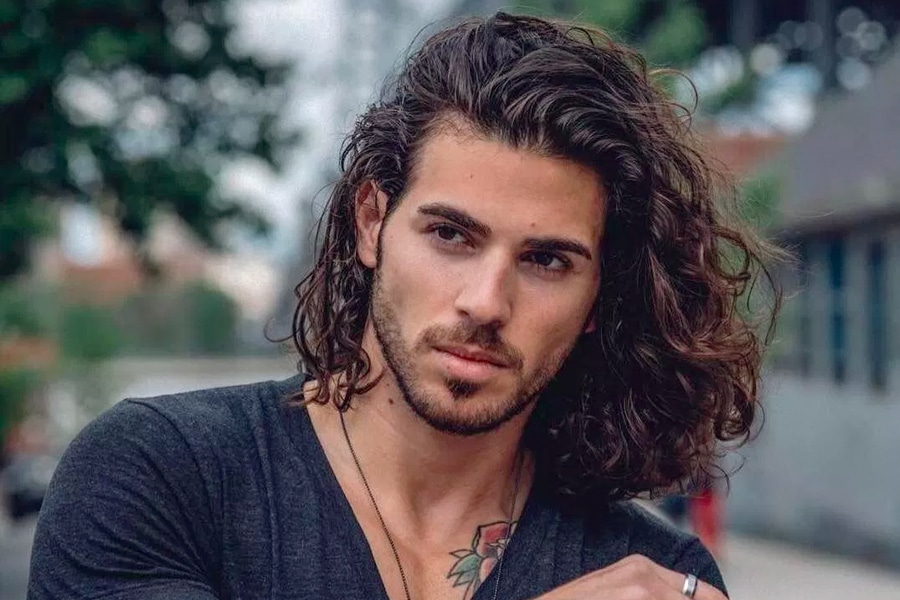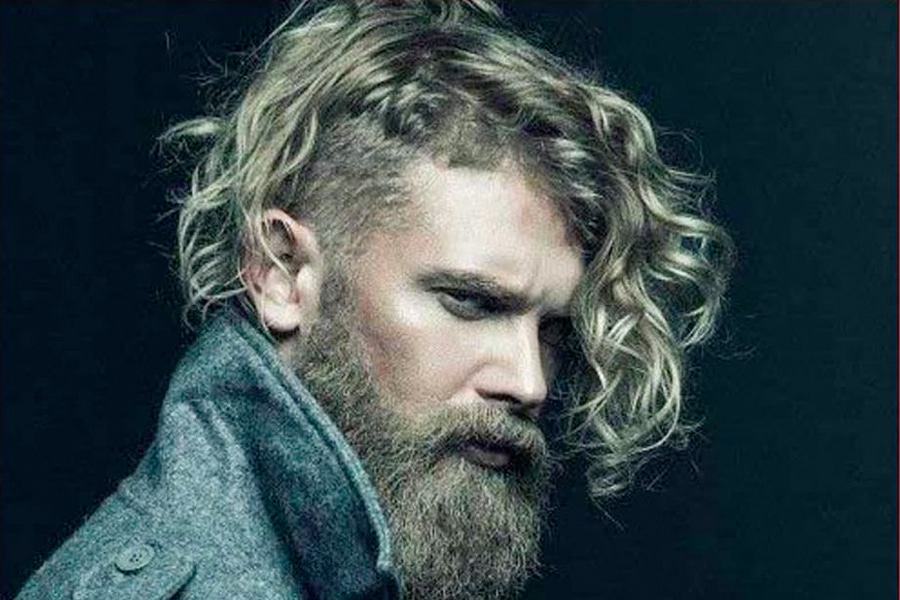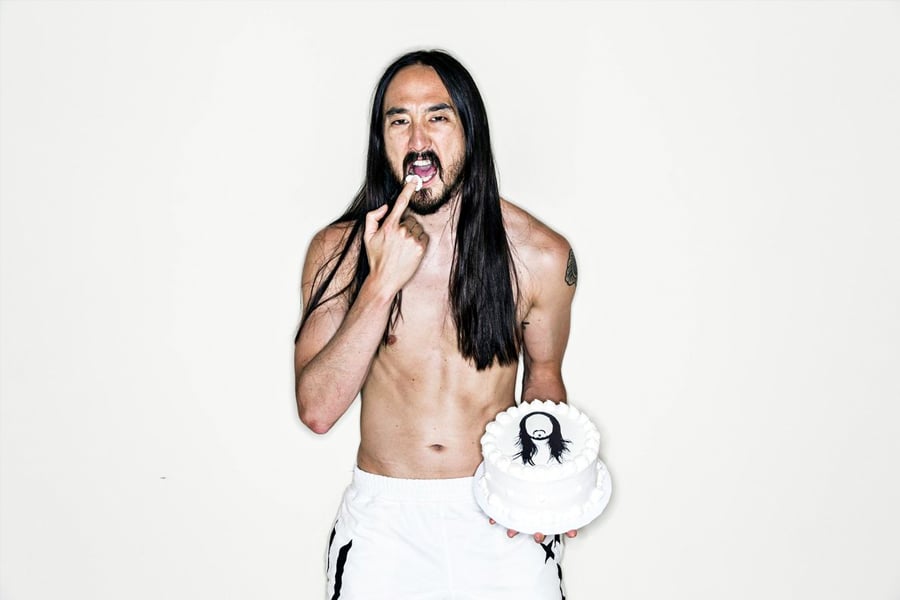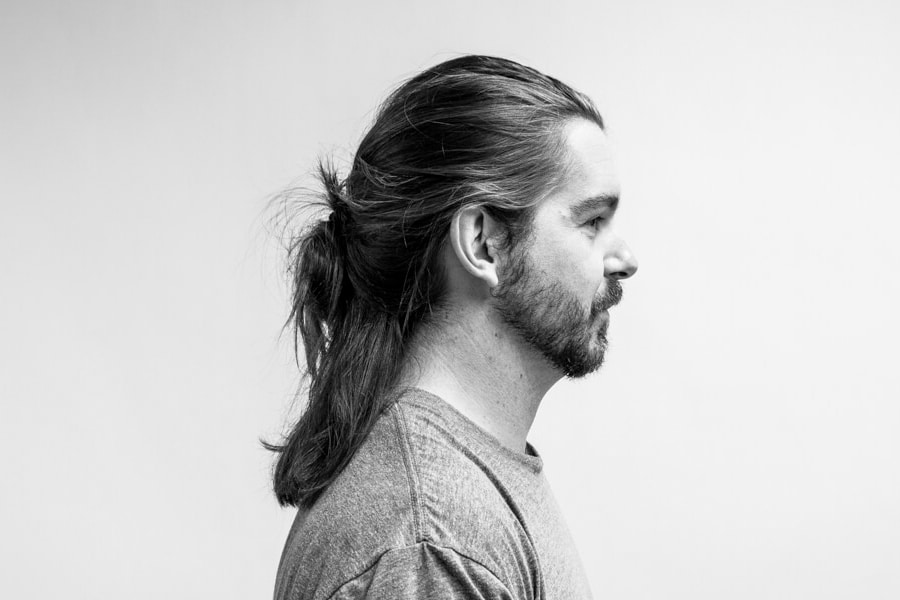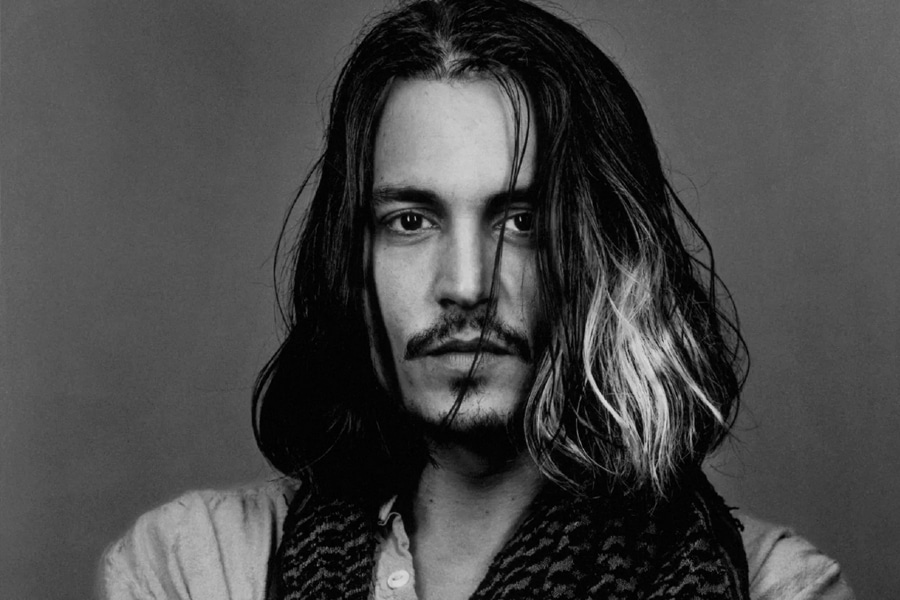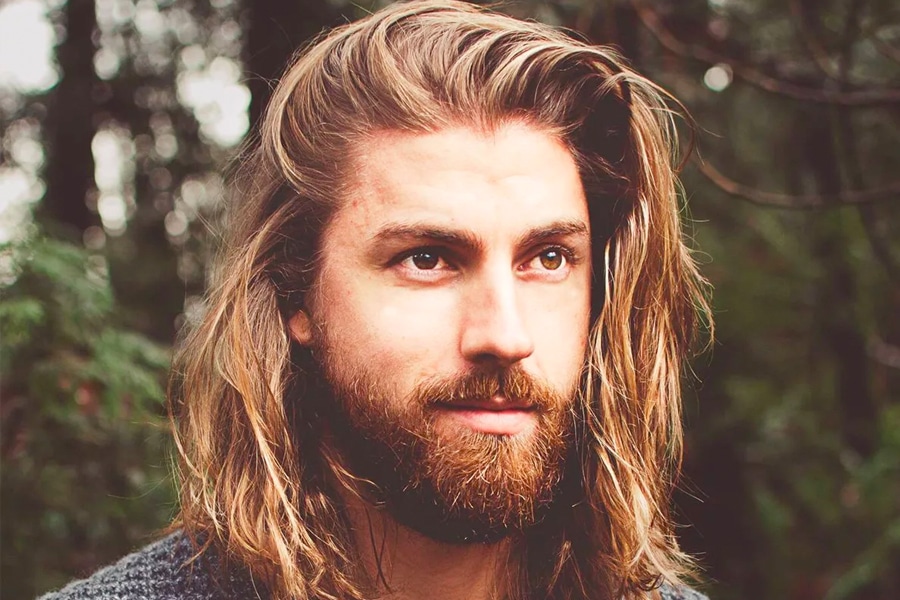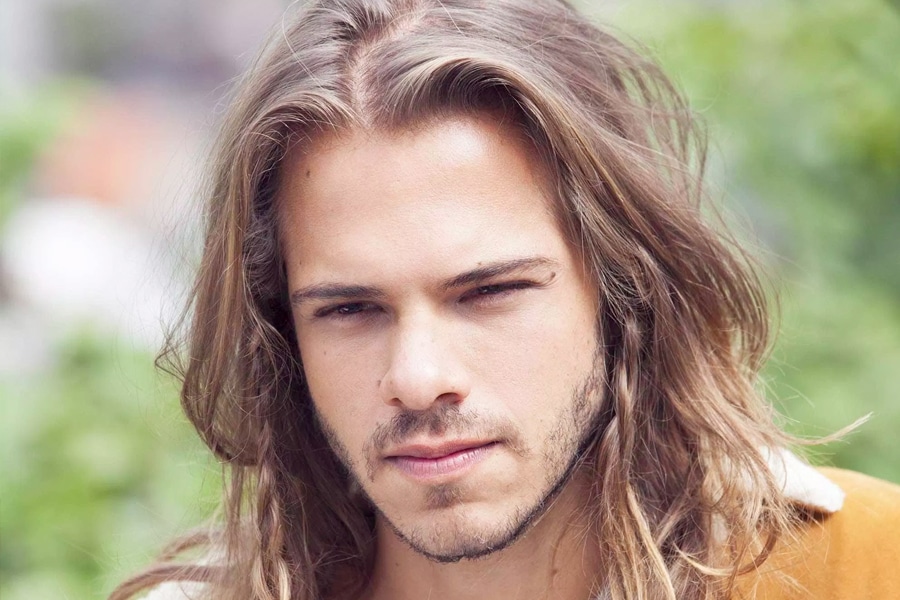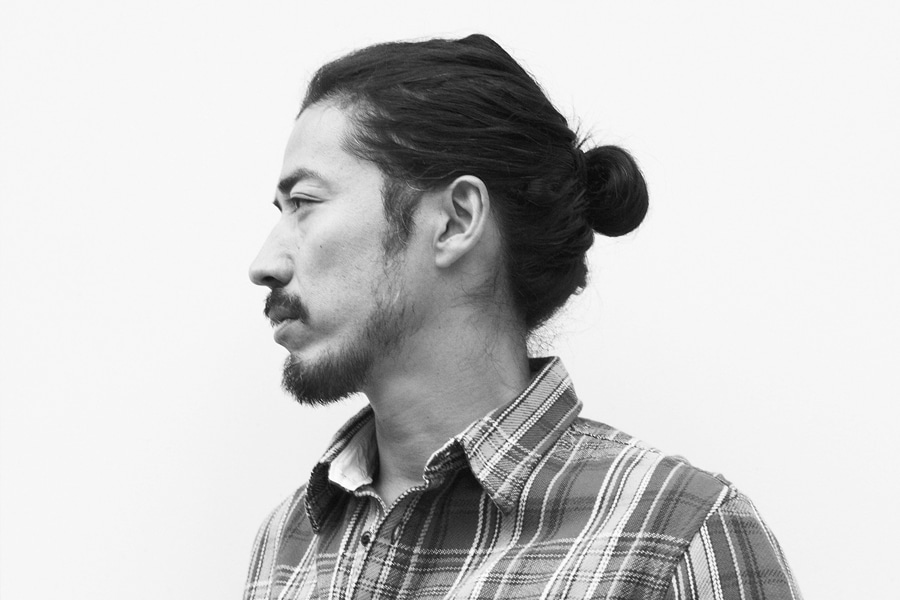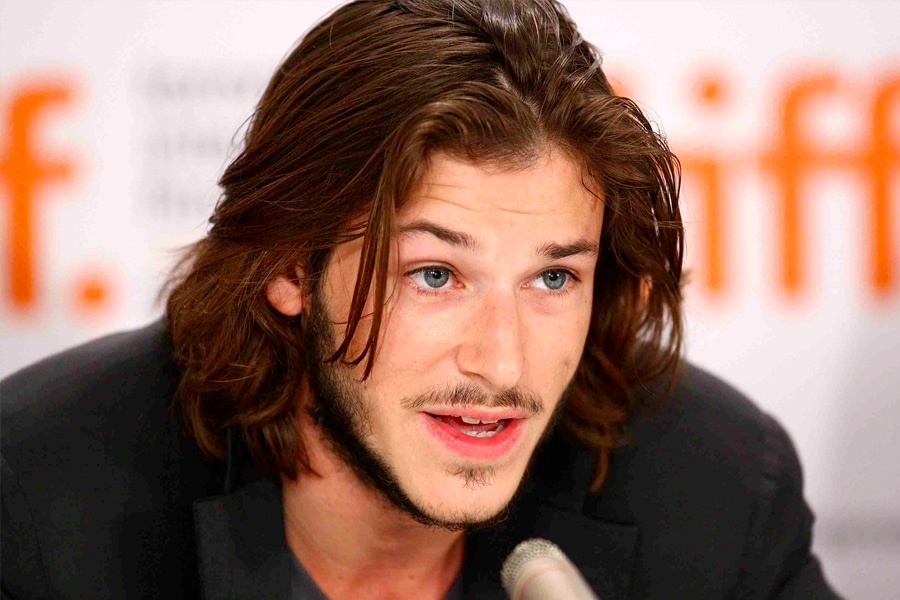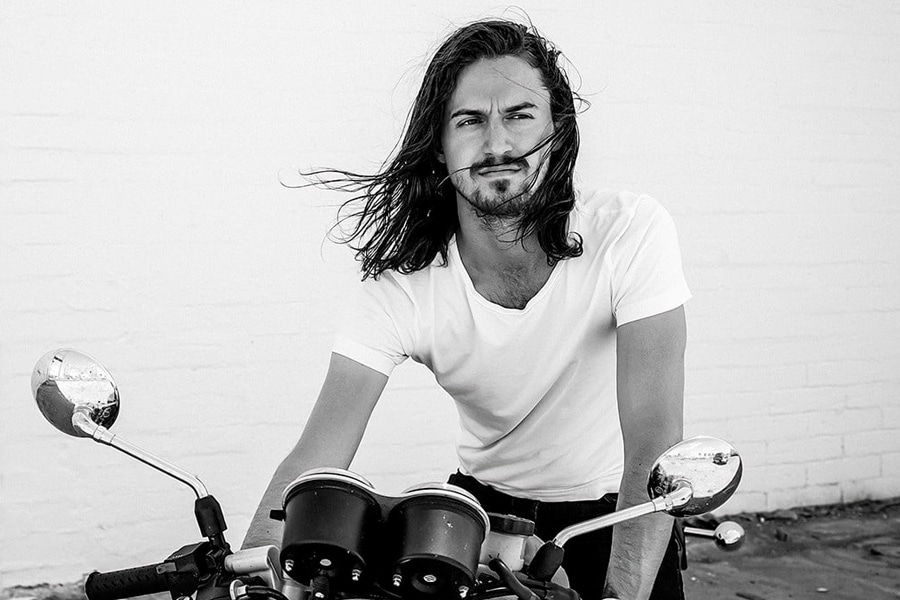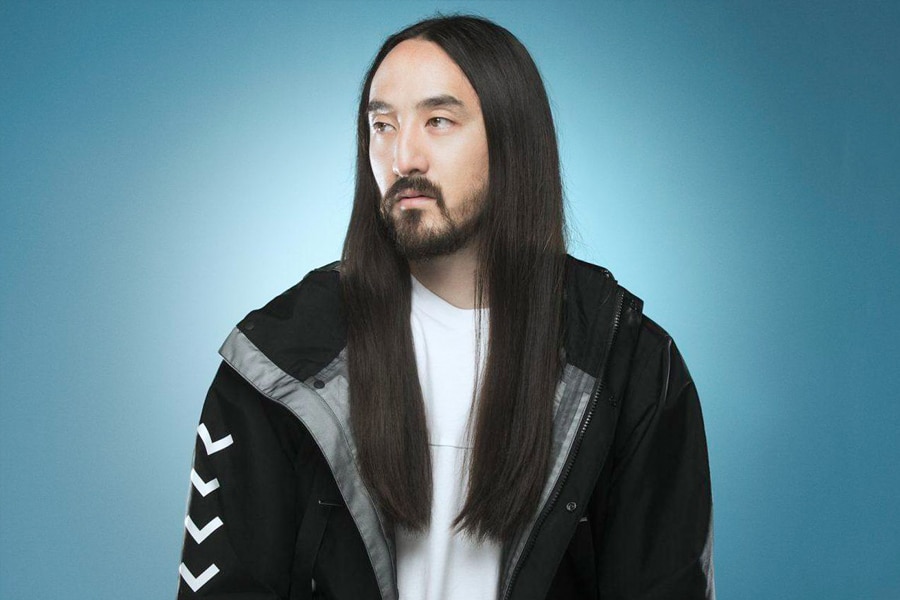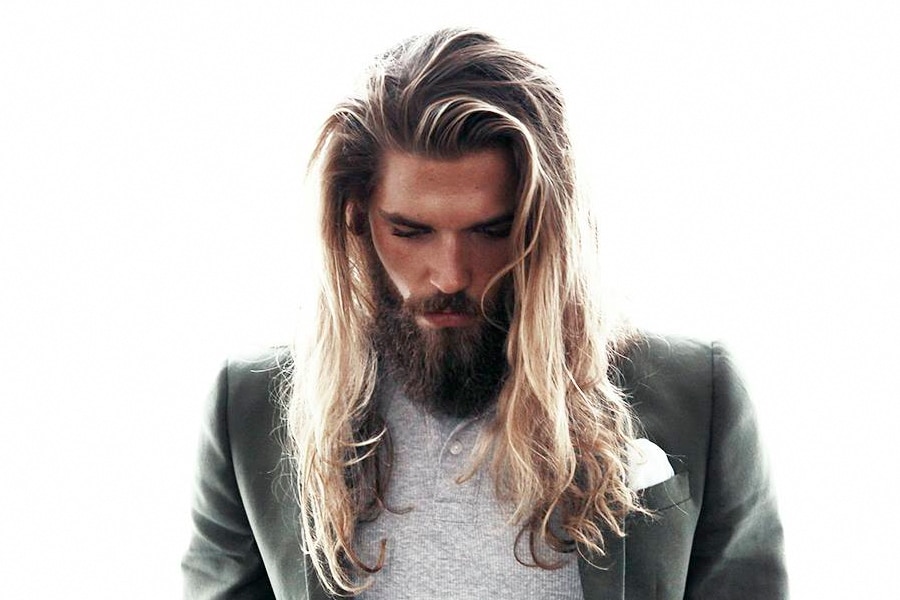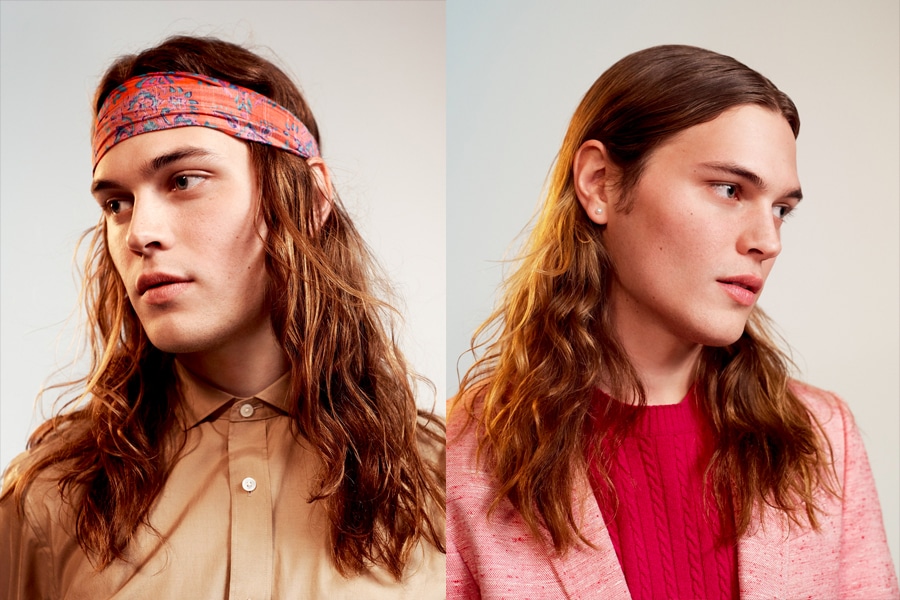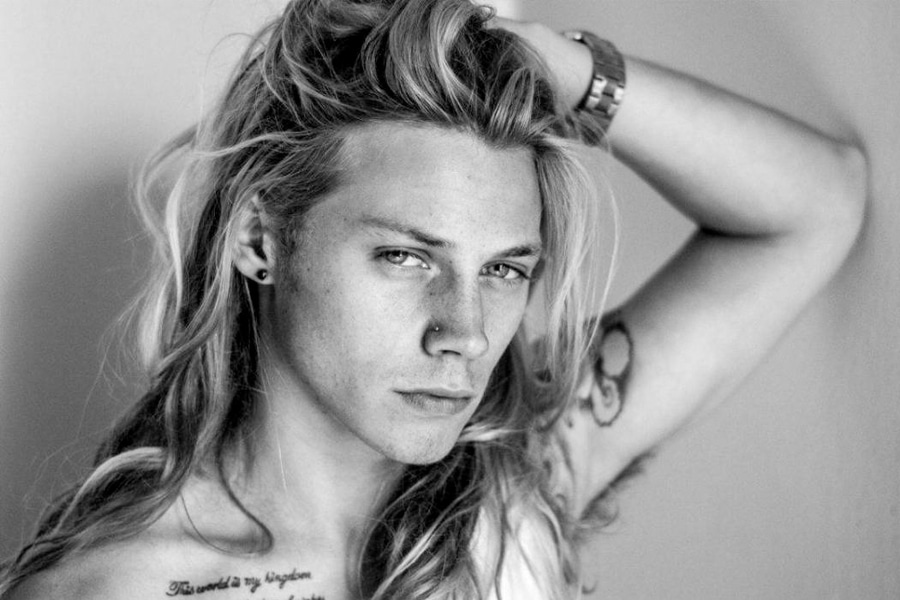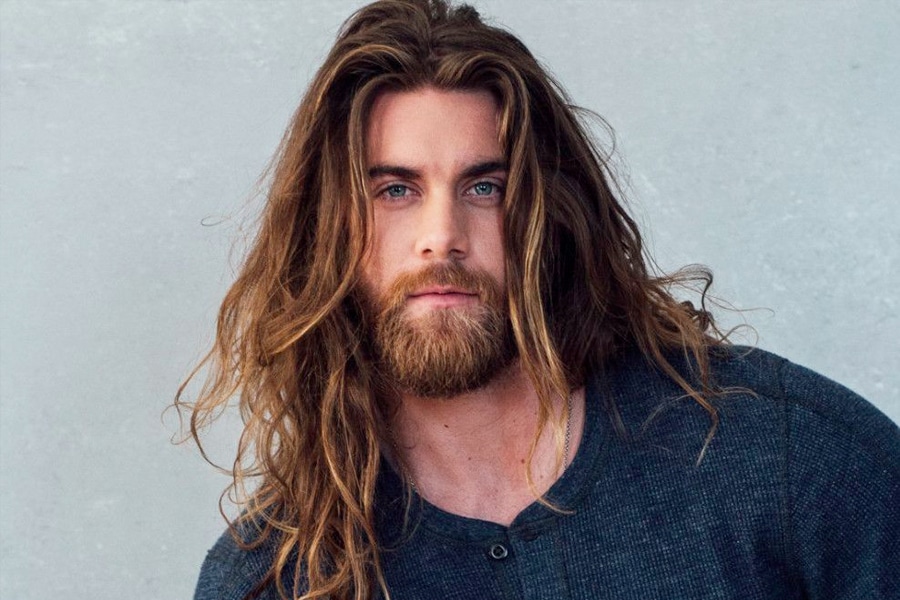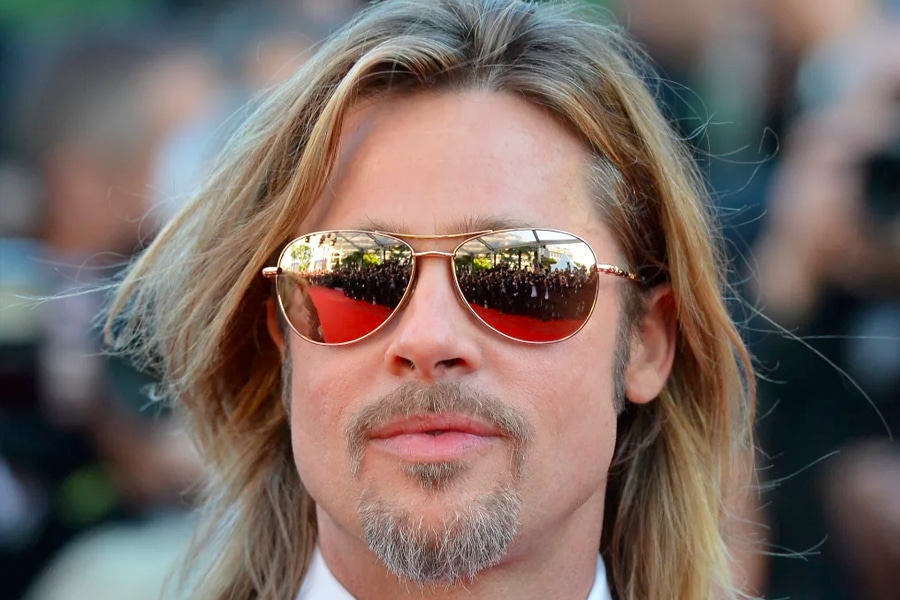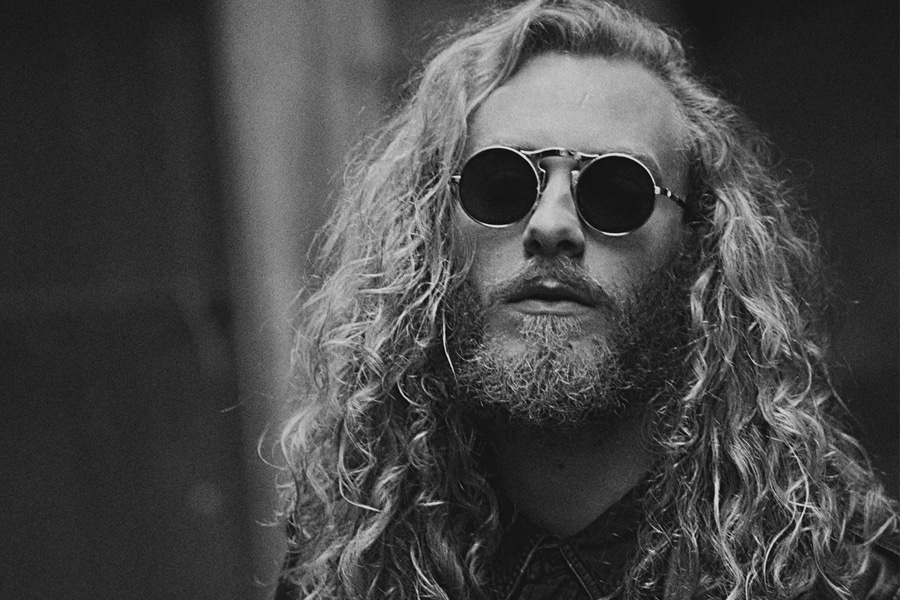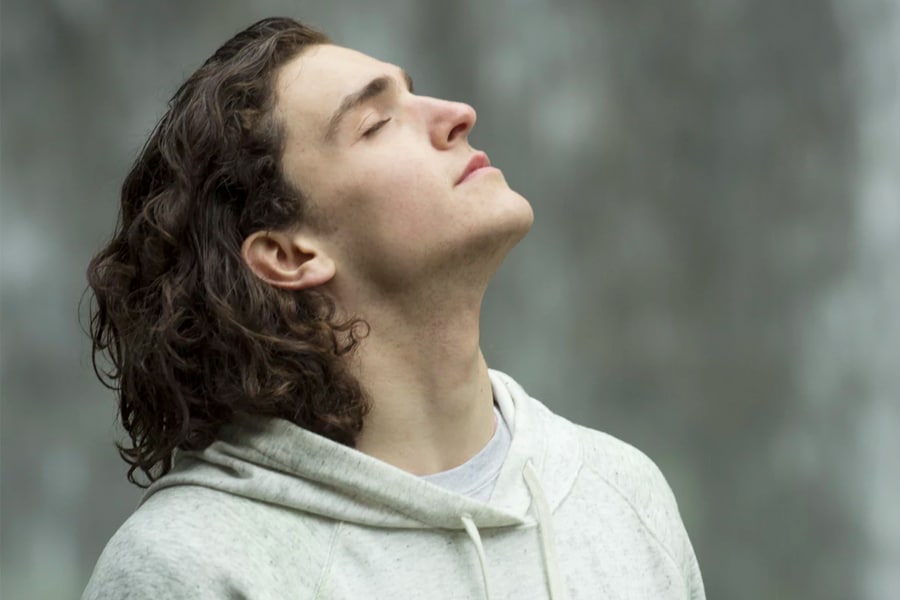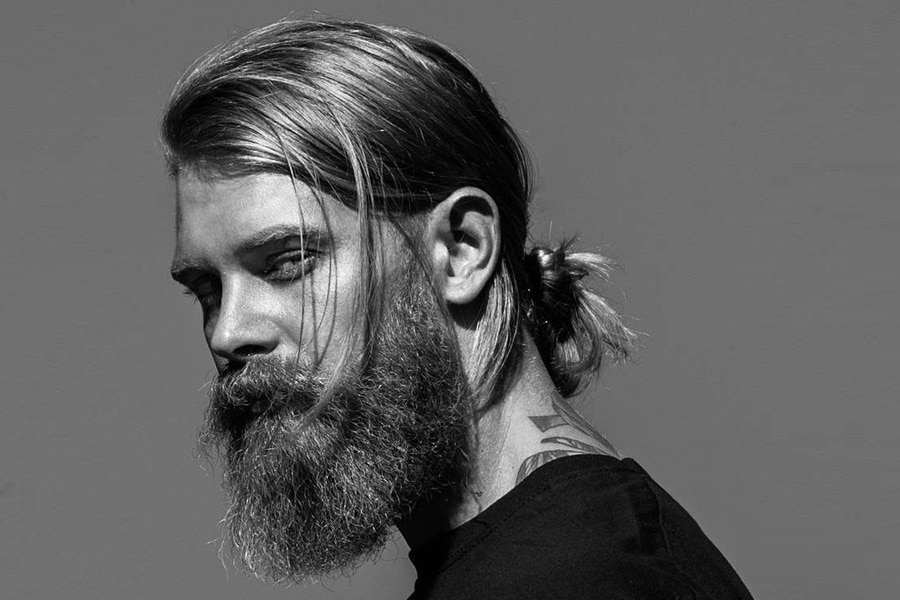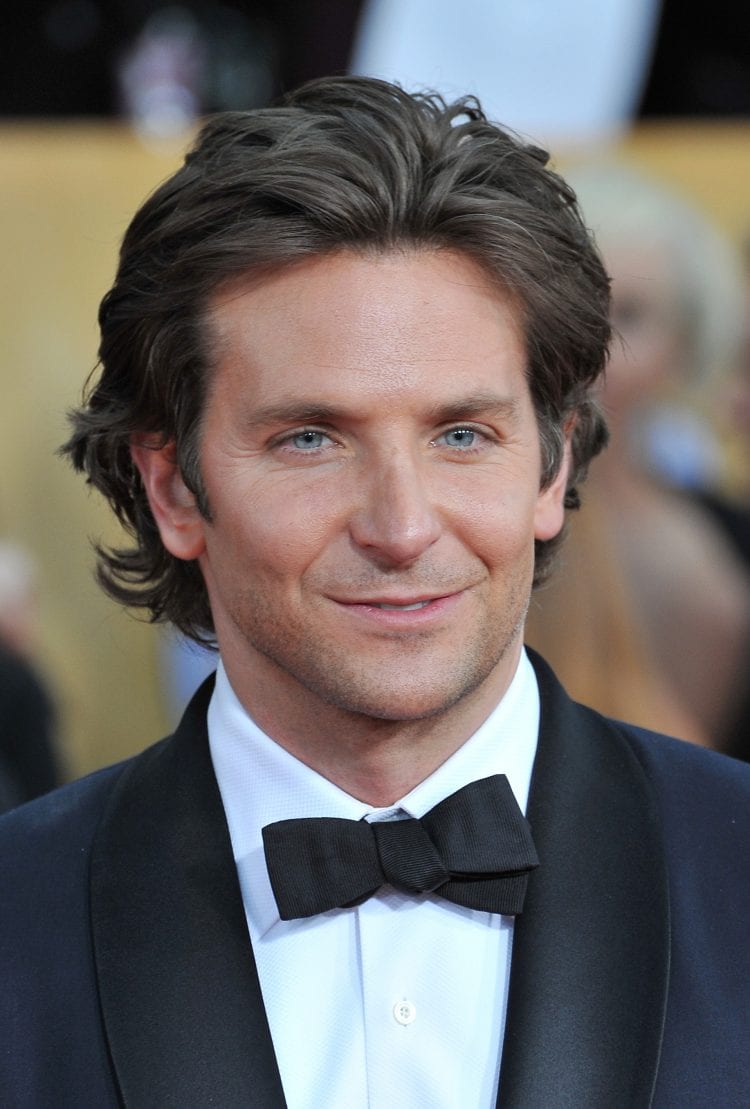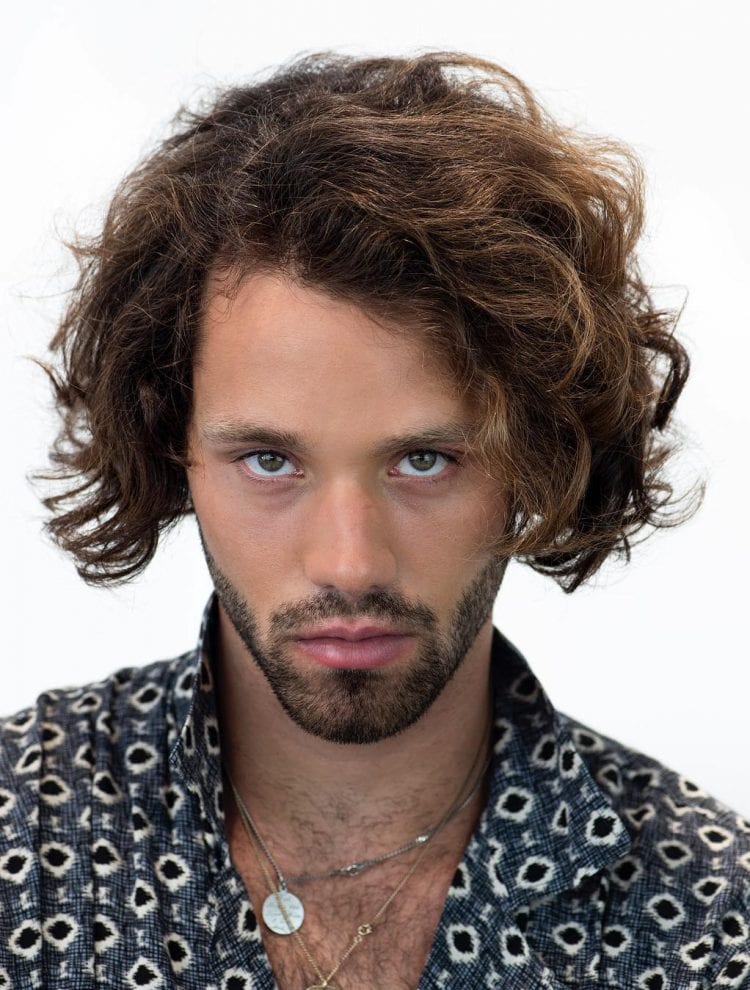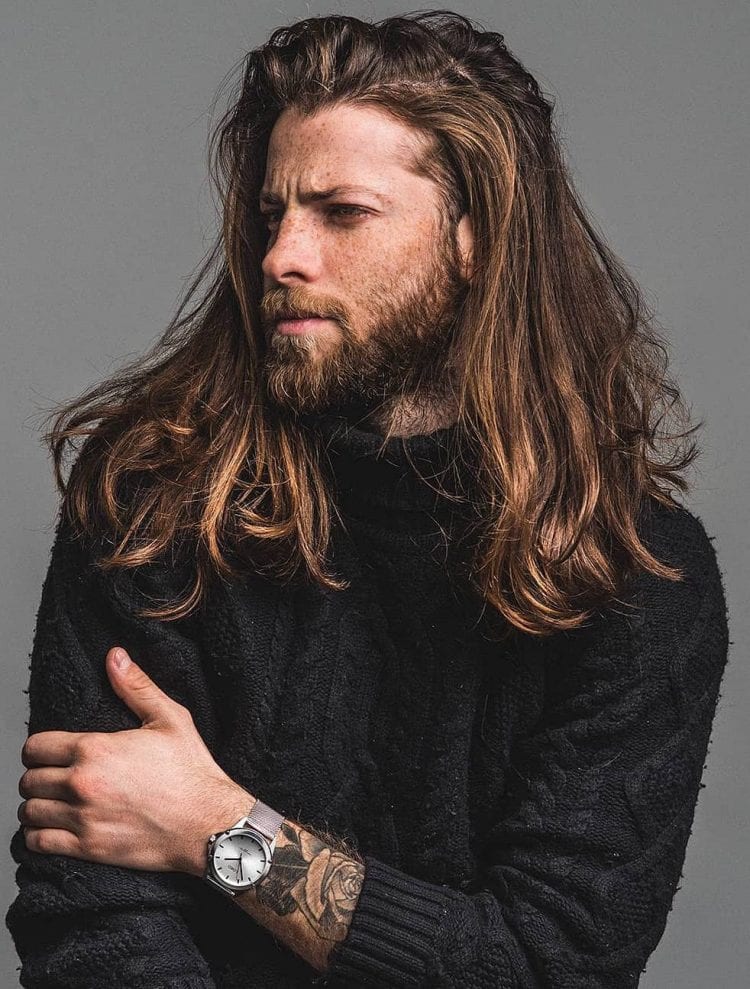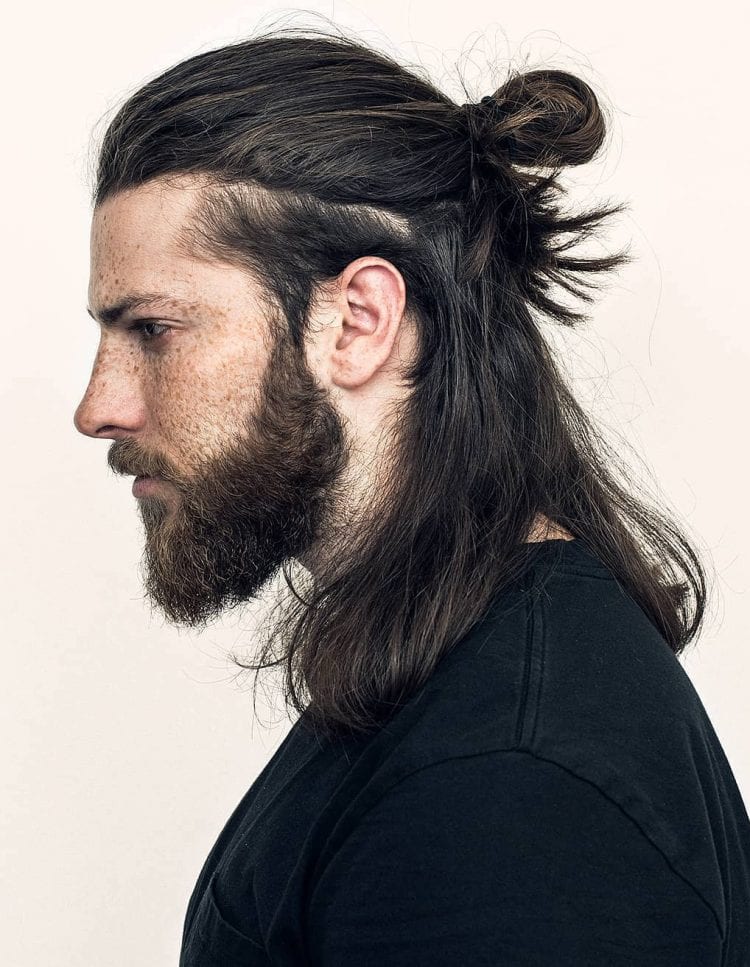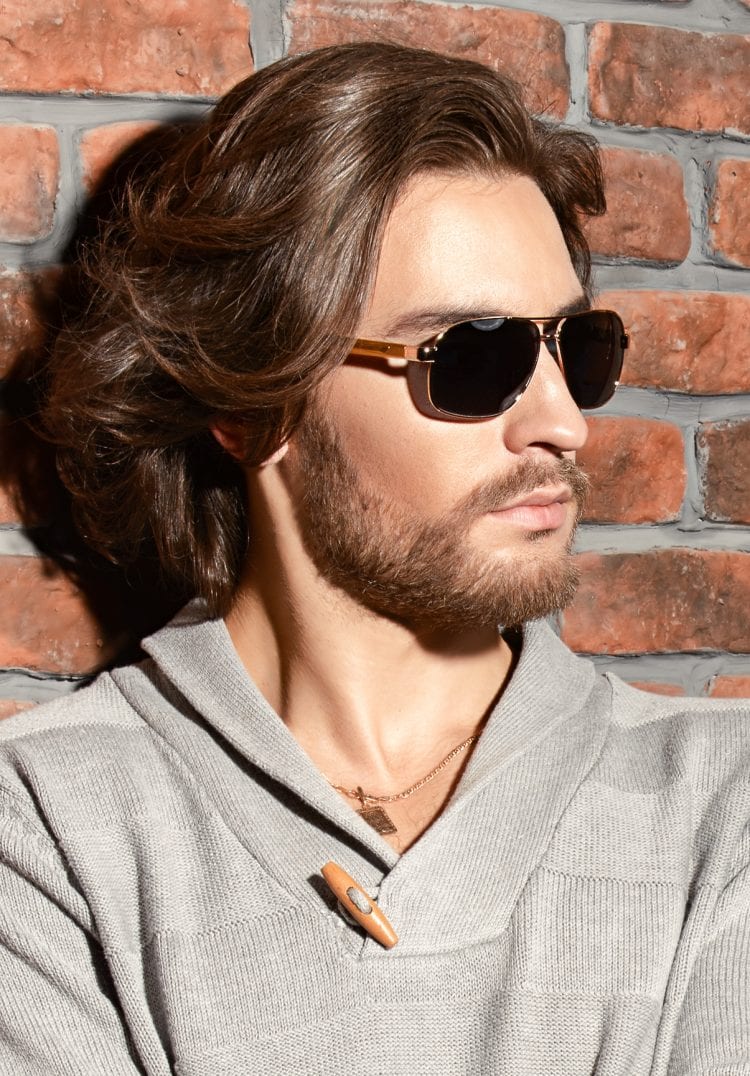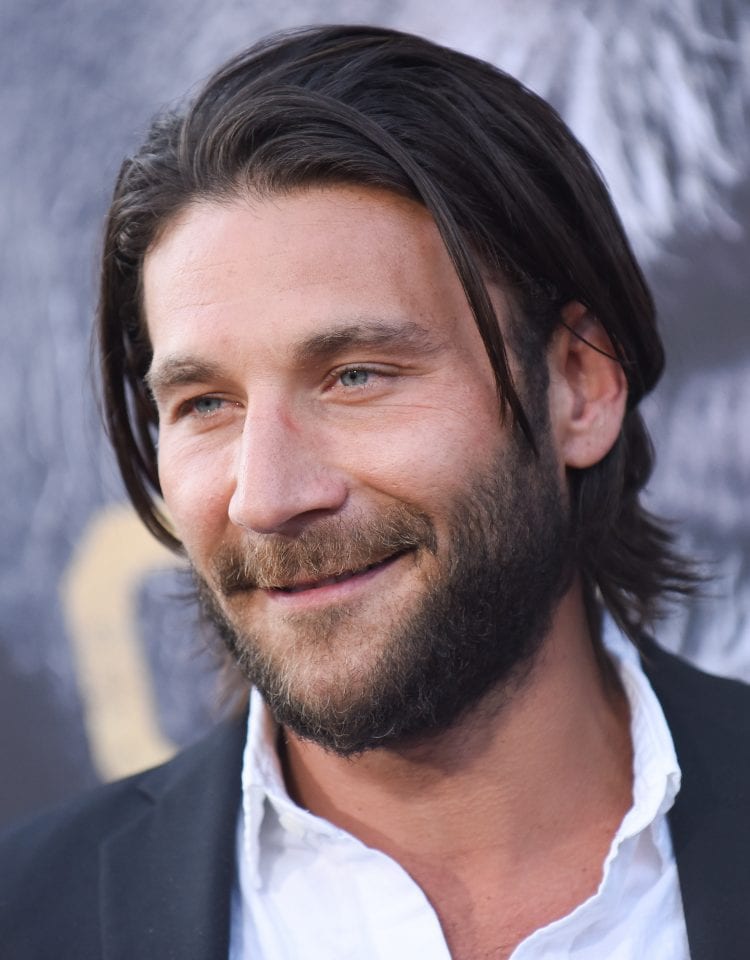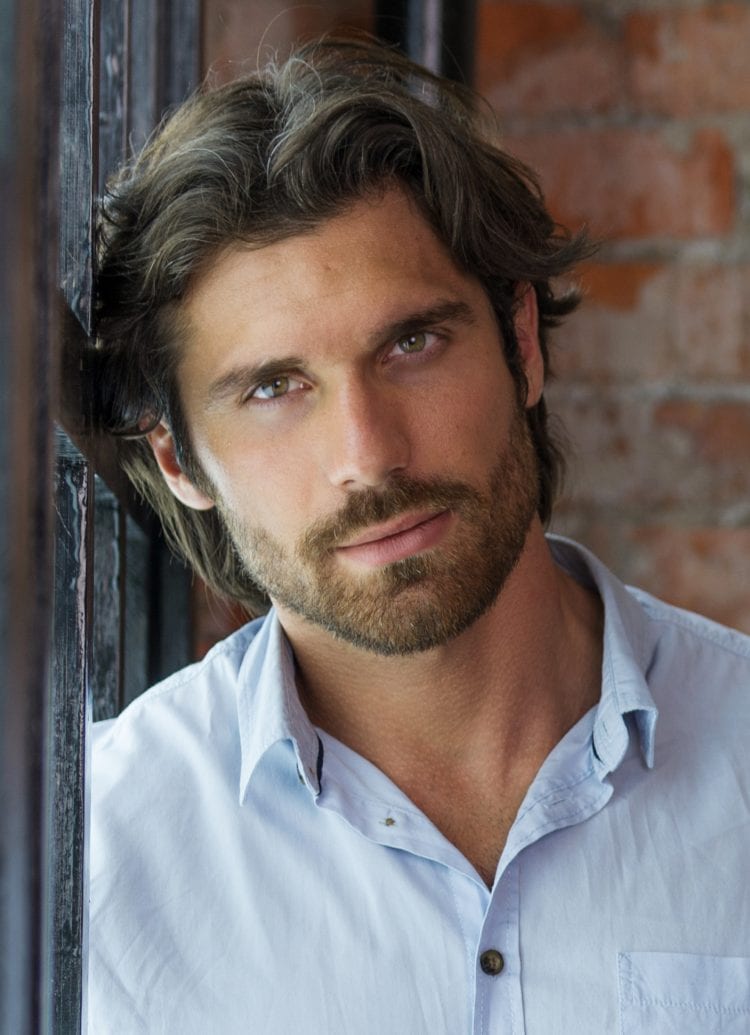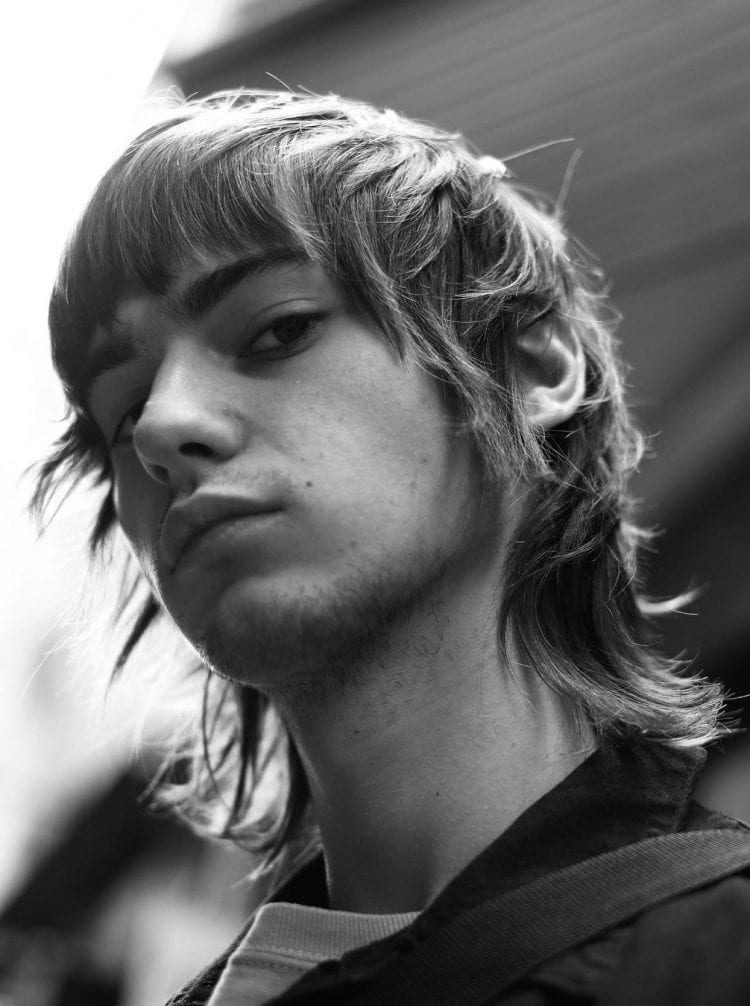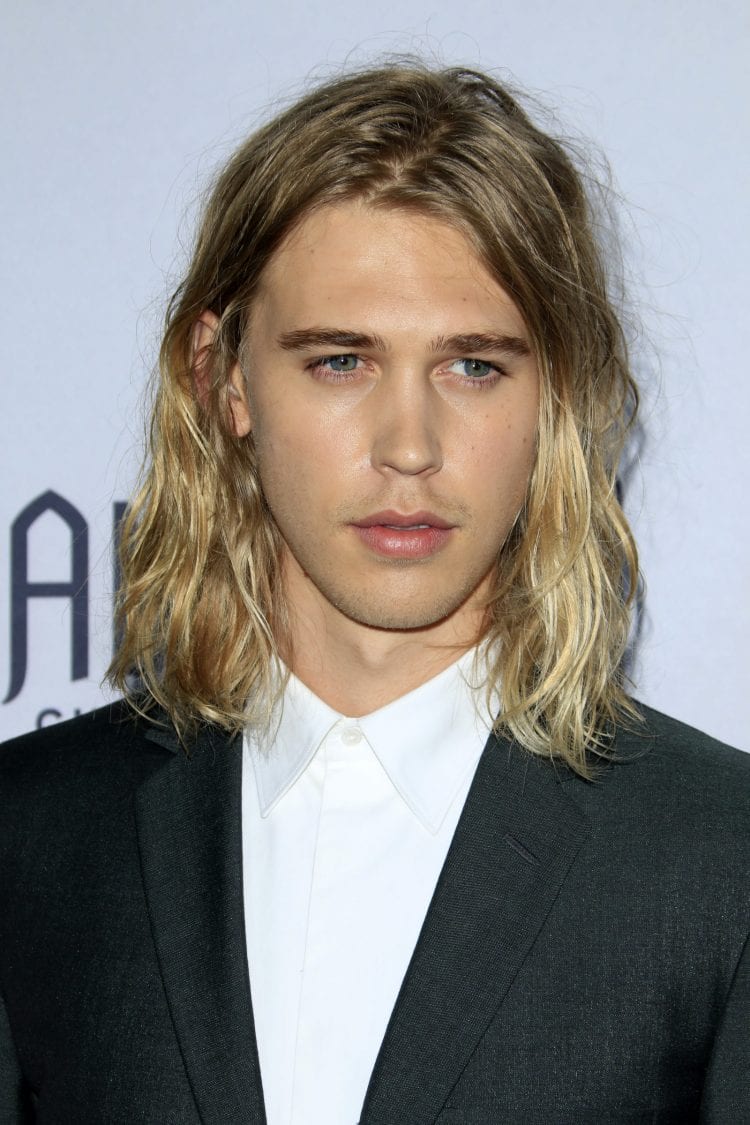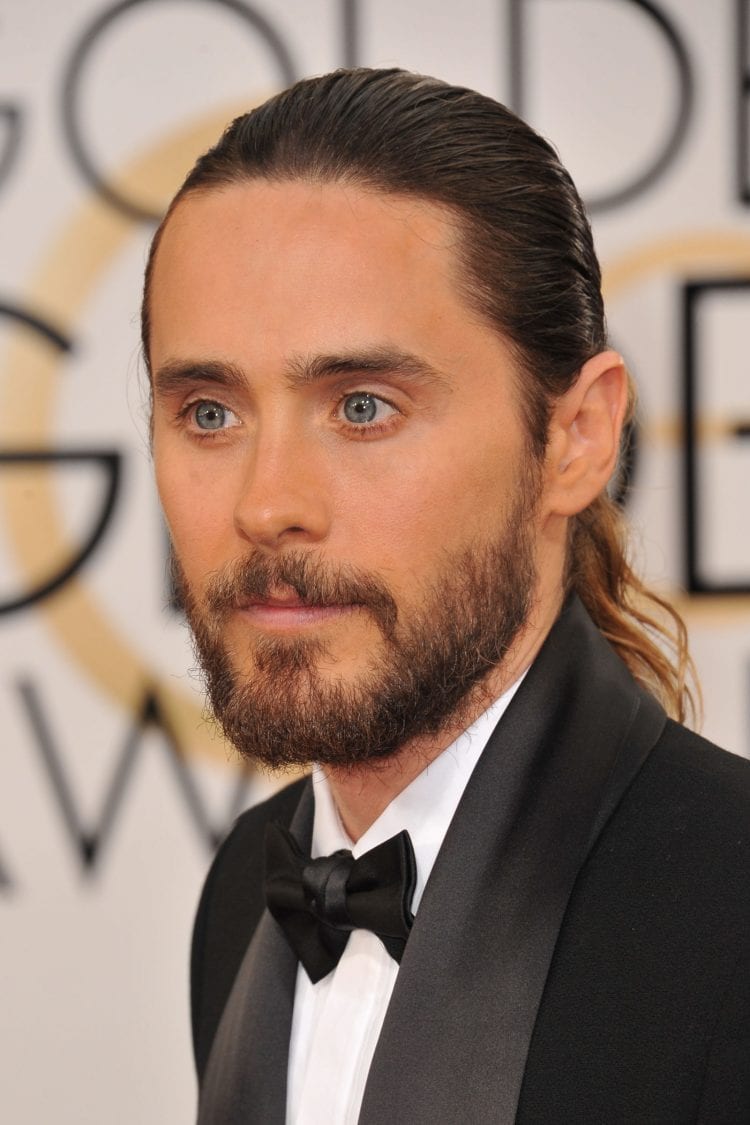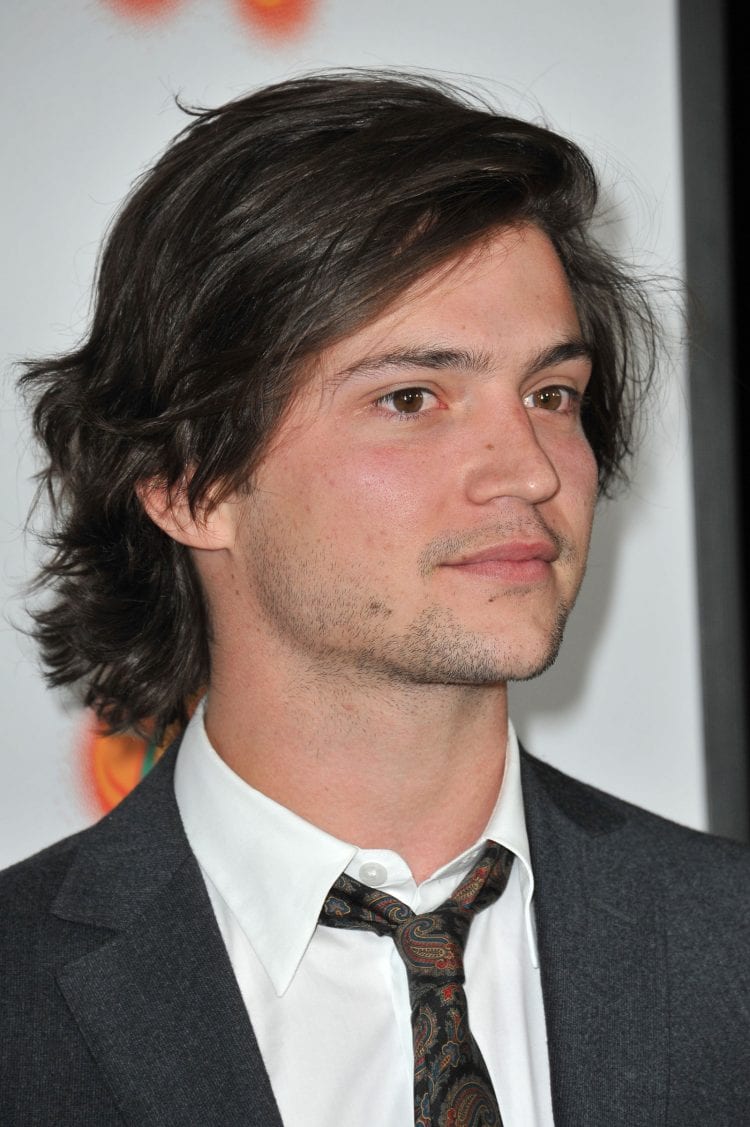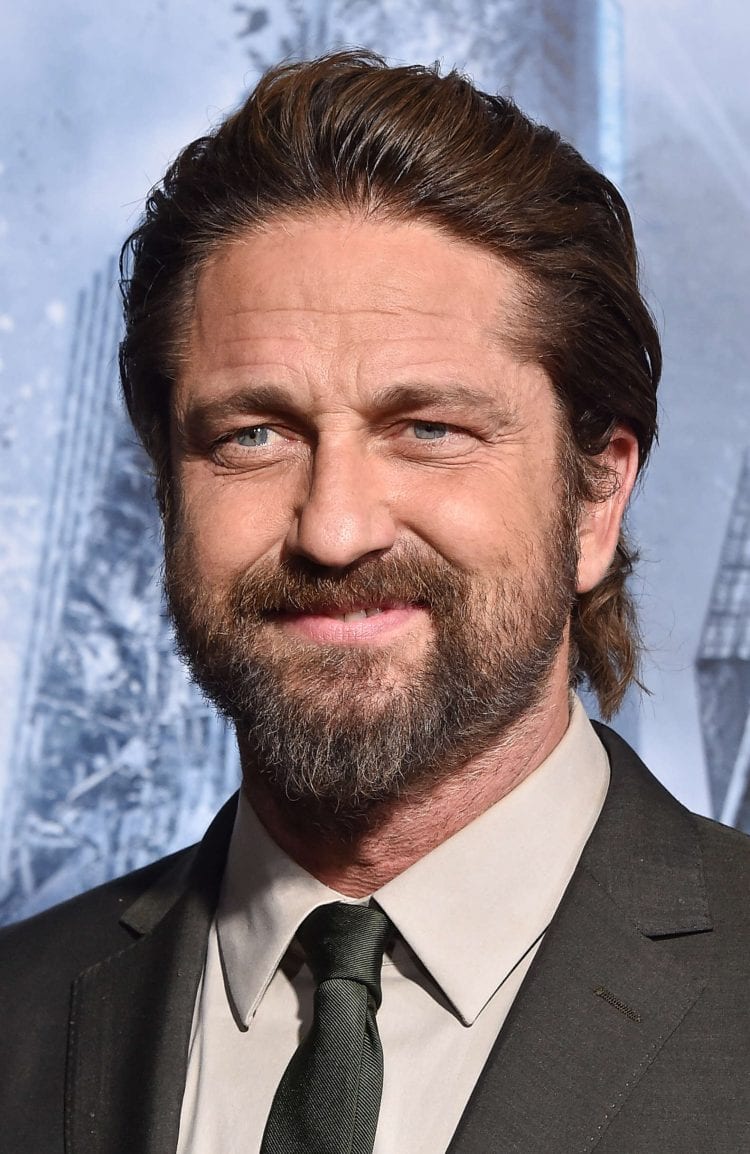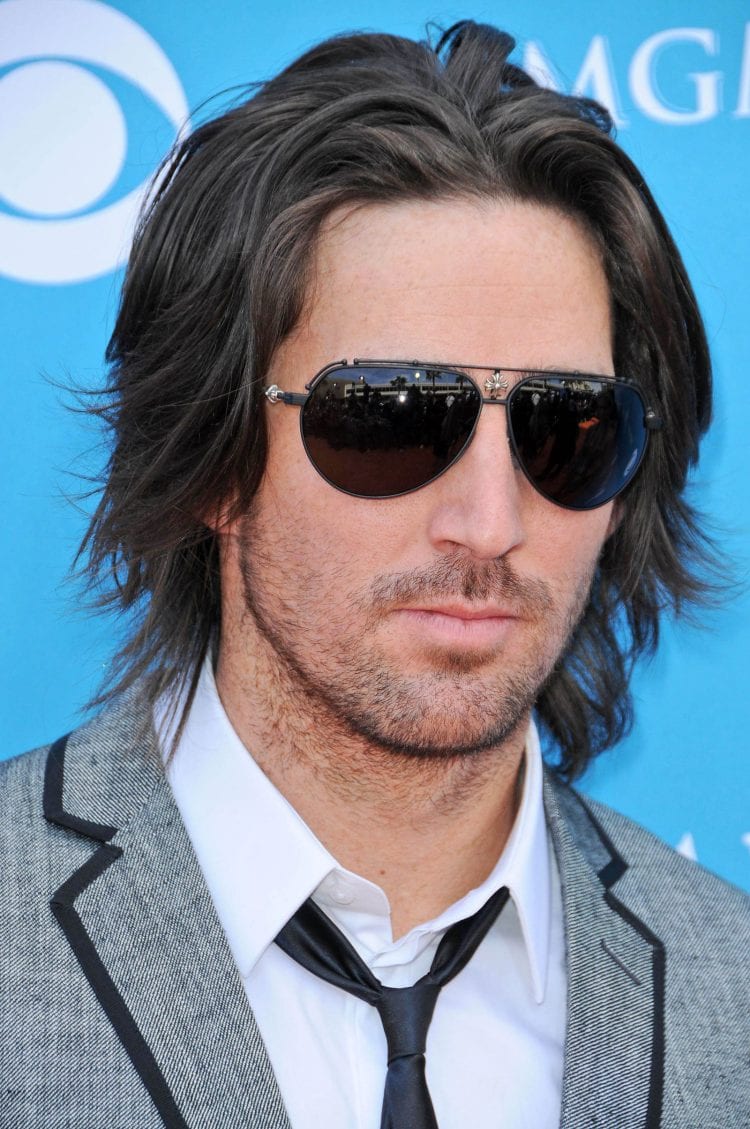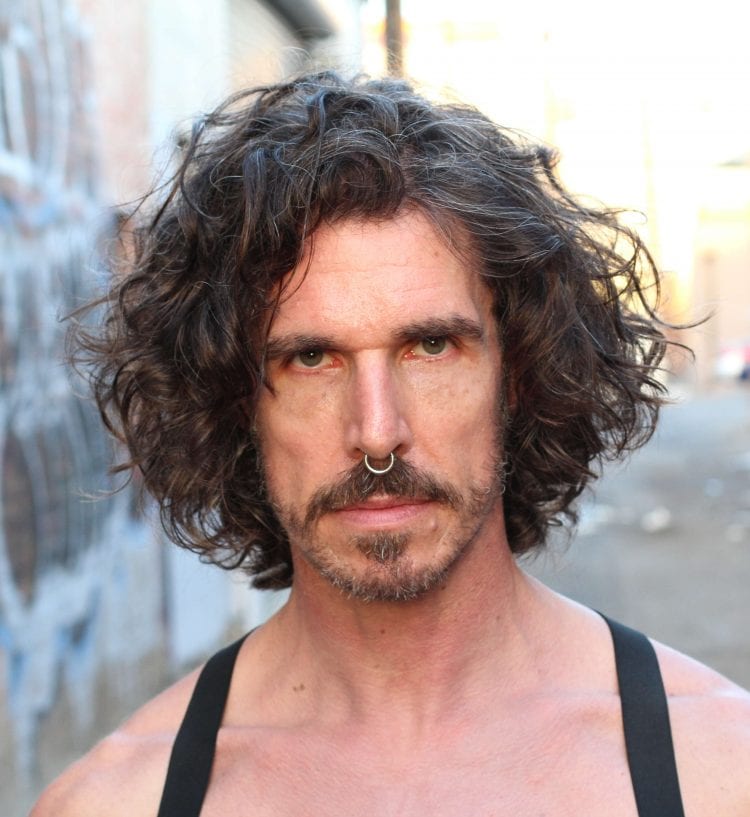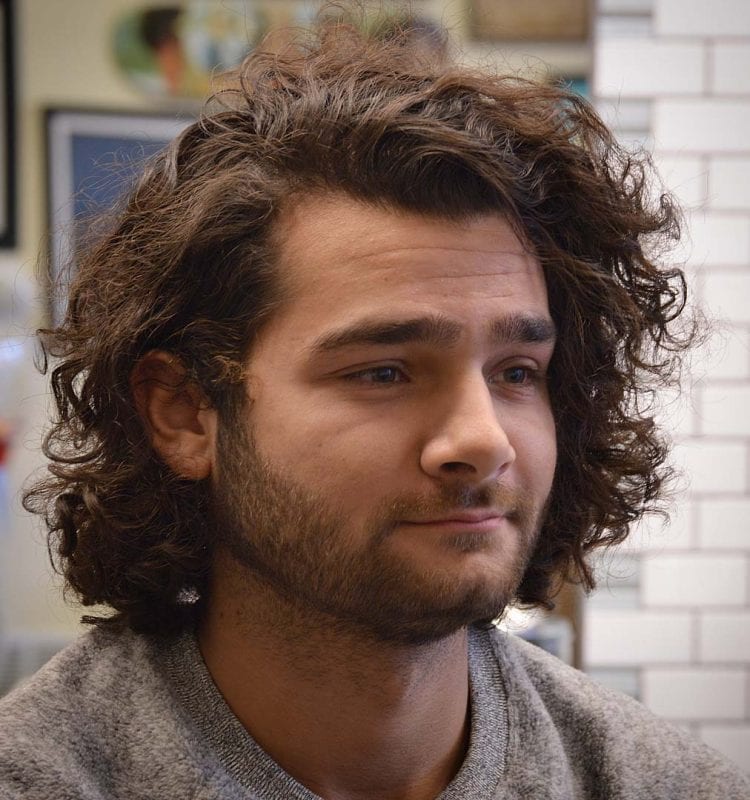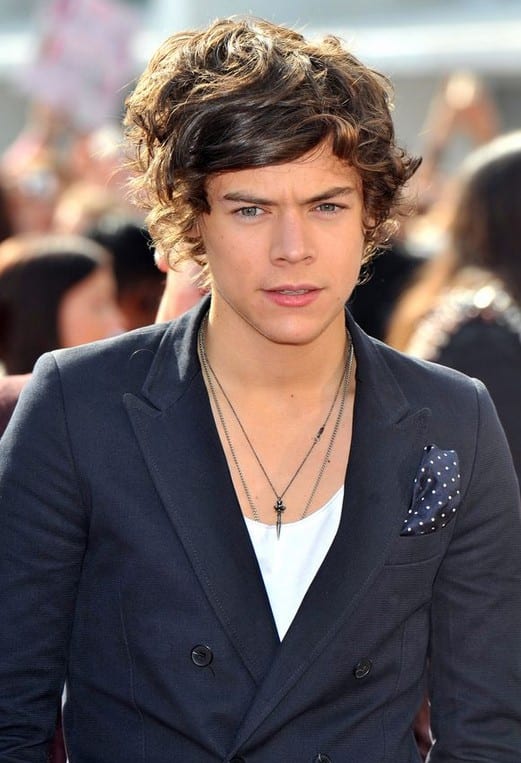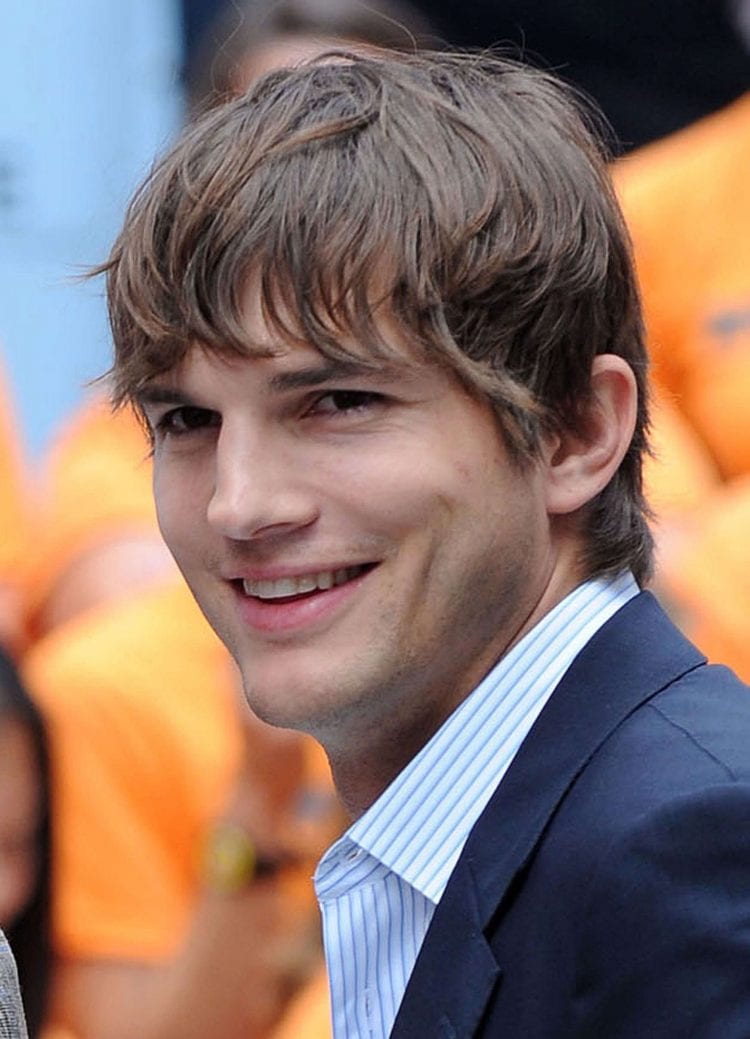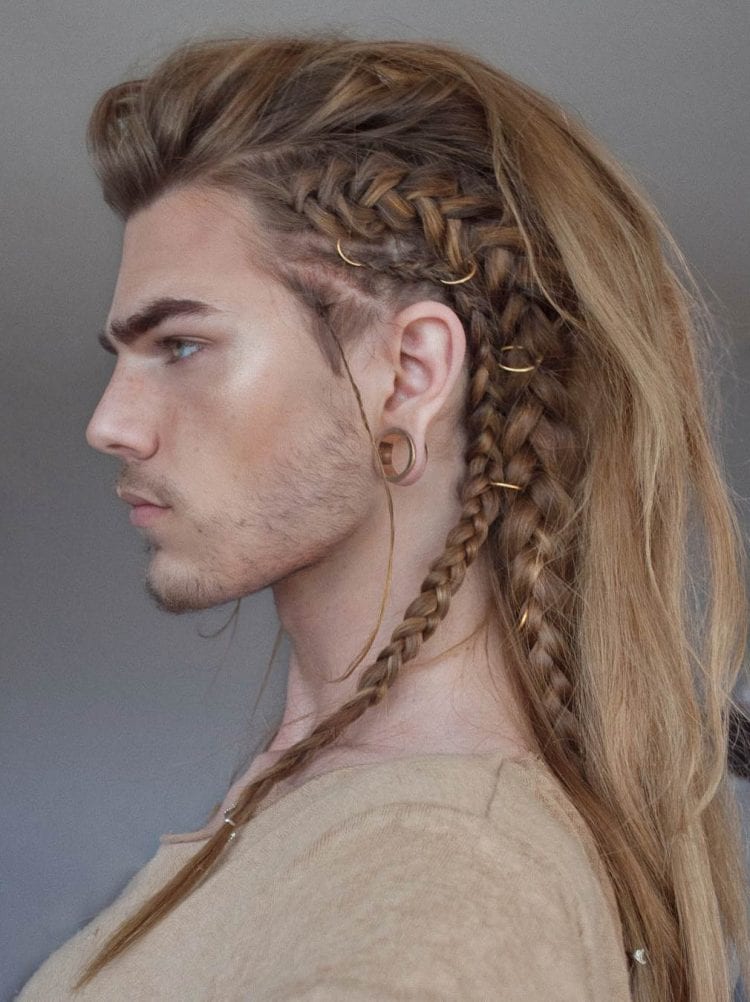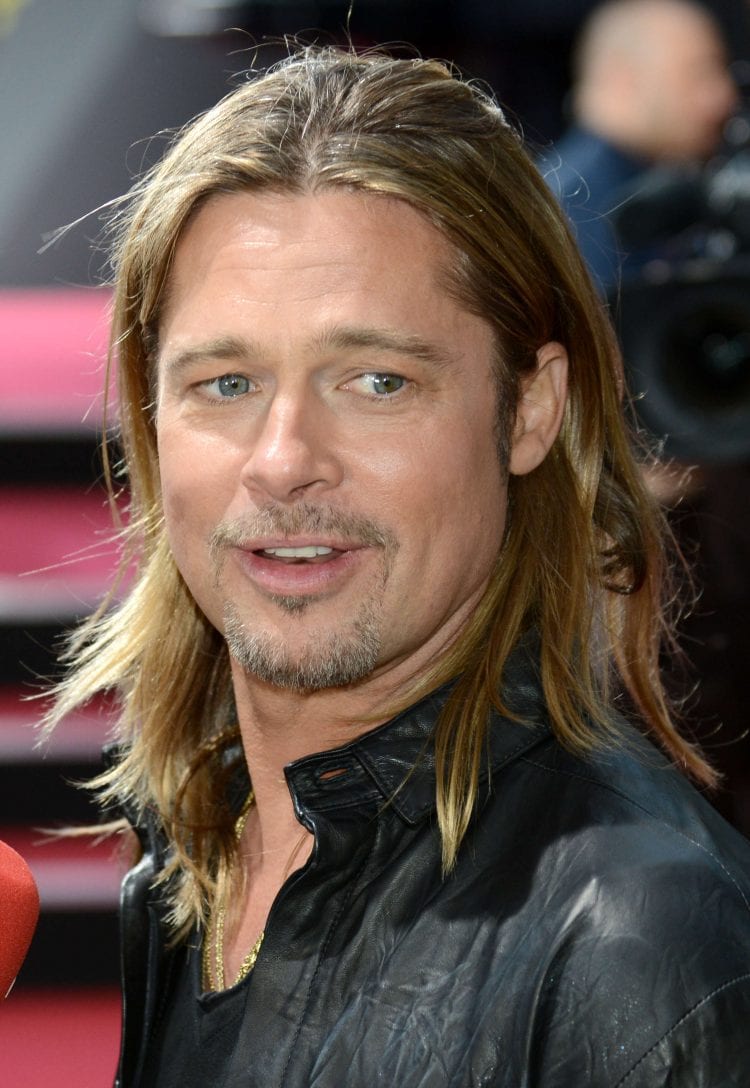 General FAQ
How do men manage long hair?
It does take maintenance to have long hair but there are many products that will help. Some great products for men with long hair are Mauli Rituals, Redken for Men Dishevel Fiber Cream, Verb Ghost Oil and many more shampoos, conditioners and oils.
Will I look good with long hair male?
Long hair can look good on anyone, male or female. It is just important to find a cut or style that will frame your face and suit you the best.
You'll also like:
50+ Best Short Hairstyles & Haircuts For Men
How to Bleach Your Hair Safely at Home
Style Guide: How to Dress Like Shia LaBeouf