Top 10 Men's Haircuts with Beards
The popularity of beards doesn't seem to be fading out anytime soon, and we couldn't be happier about it. It seems that men have finally discovered they can be comfortable getting creative with their hair and facial hair, and it was about time they did.
If you feel the same and you're looking for a bit of inspiration on how to combine great men's haircuts with beard styles, we will show you our 10 favorite ways. These styles are all bound to be awesome in 2018 and probably in the following years as well. Get ready to spice up and upgrade your style!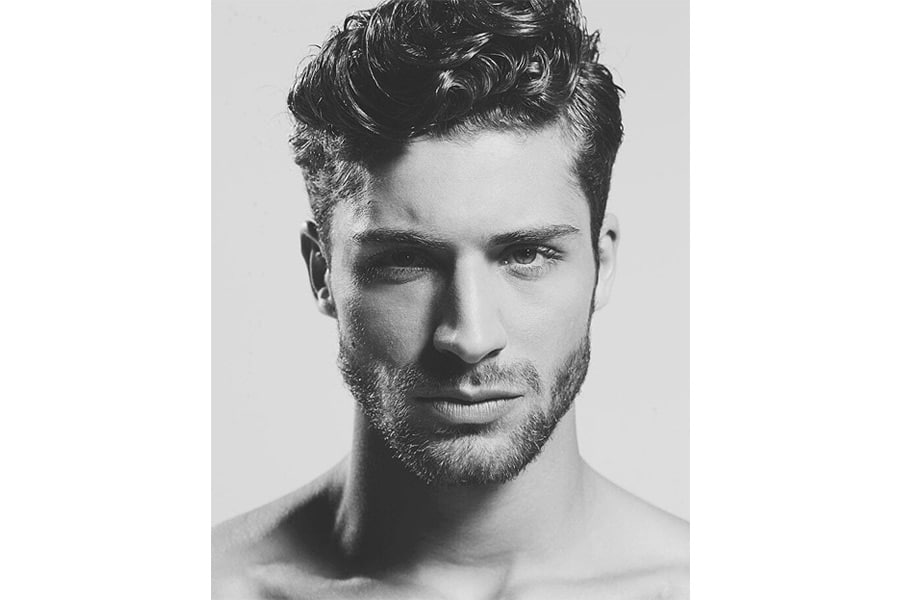 Style no. 1: Thick Short Curly Hairstyle for Men with Trimmed Beard
A classic look with a rebellious air, owed to the wildness of natural curls, this hairstyle is an easy pick for bearded men. It's still more on the groomed and clean side than most hairstyles with beards tend to be, and looks good on almost any facial features.
If you're searching for a style alluding to a classically handsome look, we think this is the ideal one. You can't go wrong with it and will make you look simply dashing.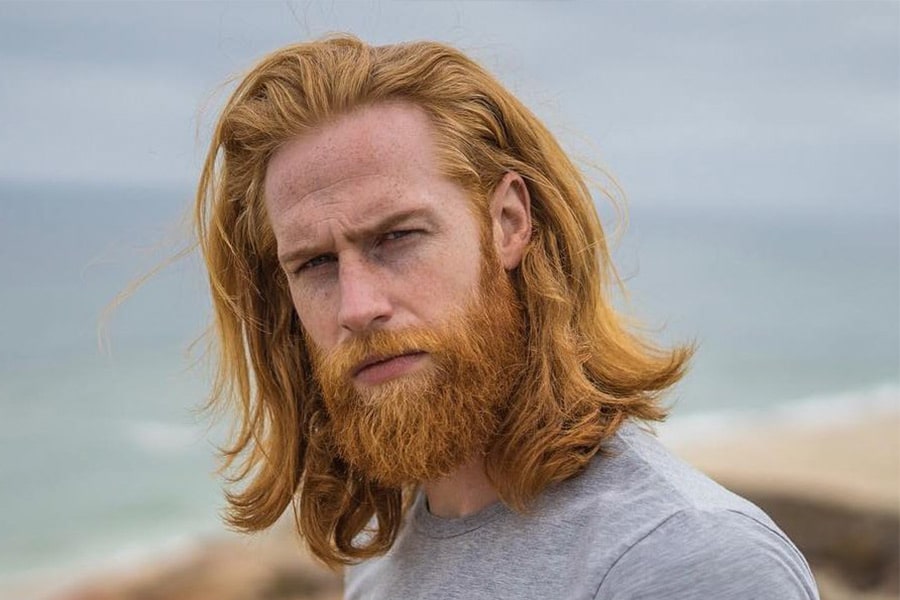 Style no. 2: Ginger Layered Medium Haircut with Full Beard
If you're one of the lucky ginger blessed men, it would be a shame not to sport your amazing color with all the hair and facial hair you can grow. Just go for it and let your fire-kissed colors shine.
The model in our photo looks amazing with his similarly-toned hair and beard, but rest assured that this style will also look great if your beard has a different color from your hair. This is actually very common for guys, but will make this ginger hairstyle with beard all the more interesting.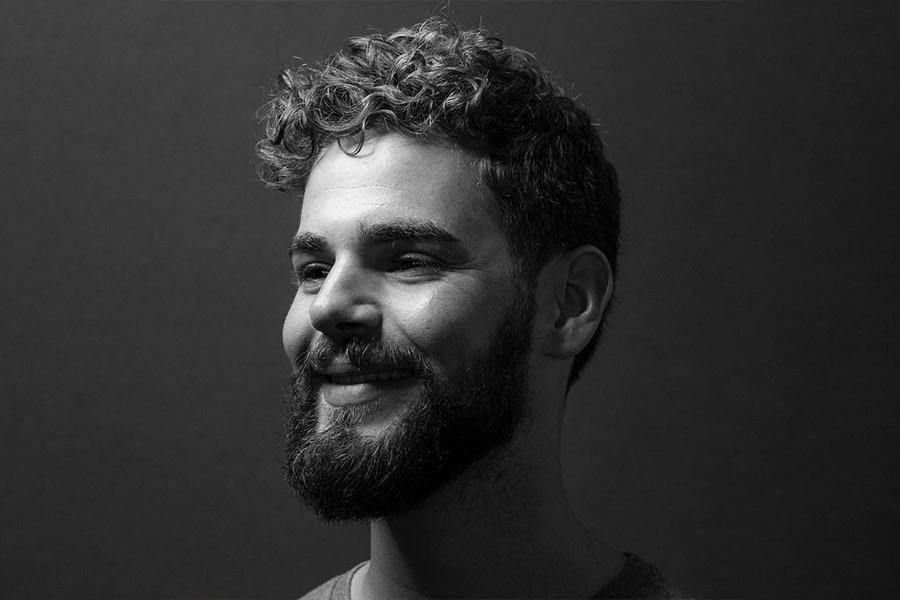 Style no. 3: Asymmetrical Short Curly Hairstyle with Short Beard
This unruly hairstyle is amazing for men with curly locks who are also able to grow a full and even-looking beard. Cut the top of your grown-out curly hair in a slightly asymmetrical pattern, leaving it longer in the top.
Alternatively, you can leave a few strands of curly hair to hang out in your eyes, it will give you a bohemian air. To pair it off perfectly, leave your beard slightly shorter than your hair, for a hint of controlled wildness within.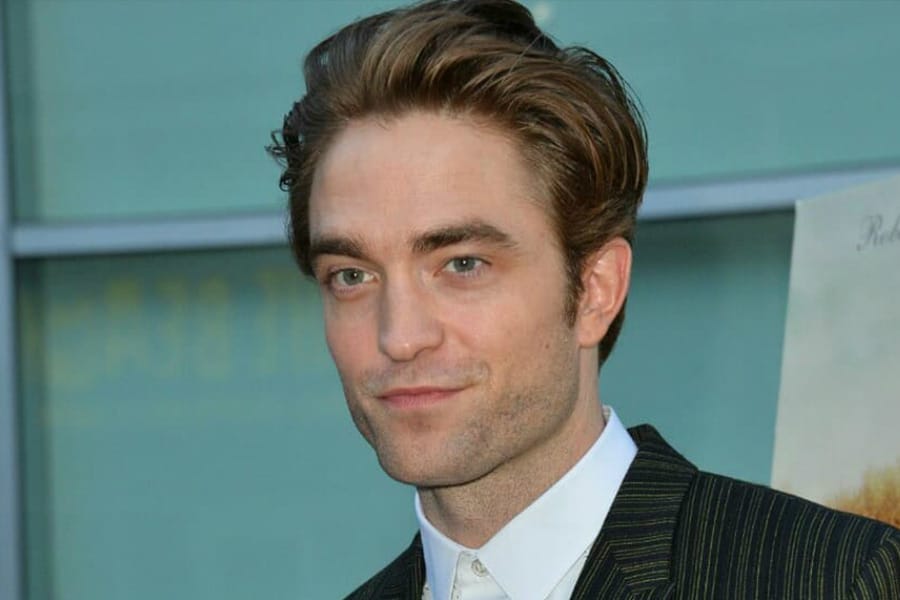 Style no. 4: Short Sleek Back Hair with Sideburns and Beard
Sideburns are a great retro-alluding detail you should consider, if you're interested in how haircuts and sideburns can work together into a whole greater than the sum of its parts. Tempered, mellow sideburns like the ones pictured here complement most face shapes perfectly.
Also, the top sleeked back straight hair takes the entire style to a very modern level, so you won't need to worry about the side burns being a little too retro. If anything, they make the style look wild and rugged, and who wouldn't want that?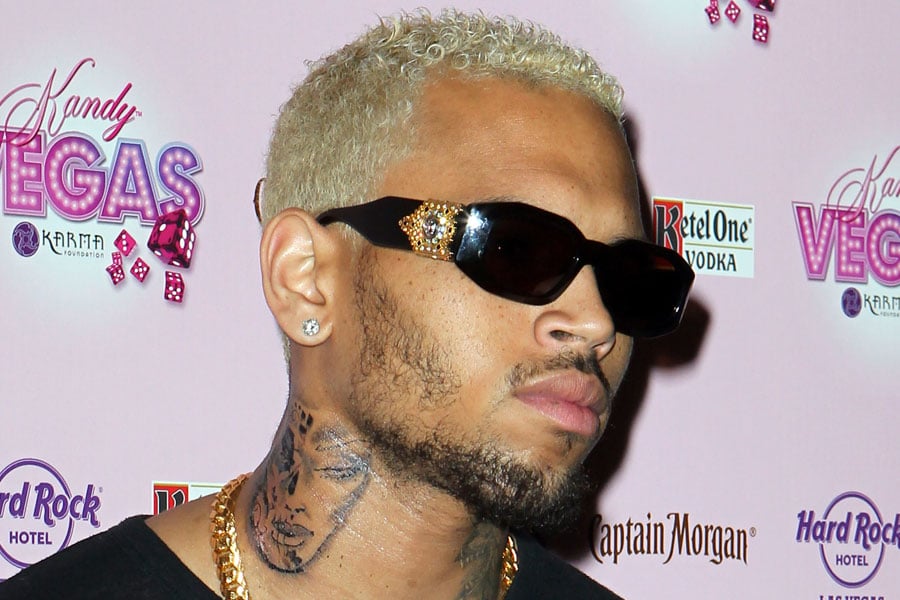 Style no. 5: Blonde Bleached Sleek Hair with Contrasting Beard
If you're ready for a more radical change, bleach your hair to a blonde shade and keep your beard generously grown out in its natural color. The contrast will be amazing and will bring out the rest of your facial features something fierce.
For best results, feel free to allow your beard to grow out even longer than in the picture. The hair is going to look quite worked on (obviously), so the wildness of the beard will further highlight the pleasant contrast between the two.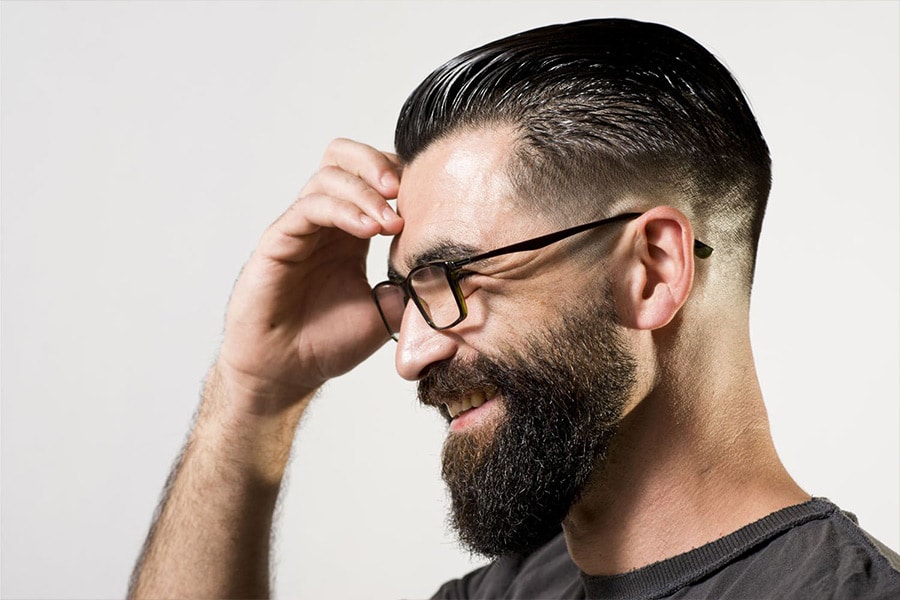 Style no. 6: Long Top Low Fade Haircut with Perfectly Trimmed Beard
This is another hairstyle with beard combination which relies heavily on contrast in order to stand out. The preppy haircut is an unexpected pairing for the unruly bushy beard, but at the same time the contours of that beard are pretty well trimmed as well, if you take a second glance. The angle of that beard is also fascinating.
The glasses should only be worn if you actually need them, but we have to admit that they do round off the entire look in a pleasant way.
Style no. 7: Messy Top Bun with Bushy Medium Beard
The now classic man bun can adapt itself into plenty of reinterpretations, and the combo between man bun and beard is basically in the hipster Bible. This particular take on the man bun catches the eye immediately with its messy strands, and the beard completes the look wonderfully.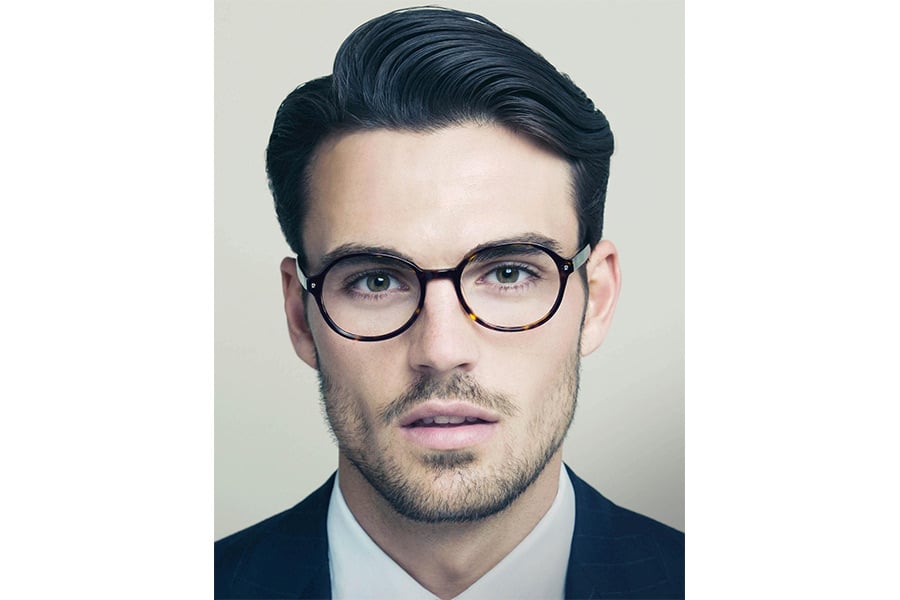 Style no. 8: Elegant Sleek Short Haircut with Glasses and Soft Budding Beard
Time to move back into a more preppy and smart territory. This hairstyle reminds us of a young Clark Kent, and it is adorably well-trimmed and smart casual. If you're not sure how to start sporting a nice hairstyle with beard to go, this is the ideal look for it.
Also, the style is so flattering for all face shapes, that you may end up keeping it for a long, long time once you adopt it. Minimal beard grooming is required, and achieving the sleek hair look shouldn't take you too long, either.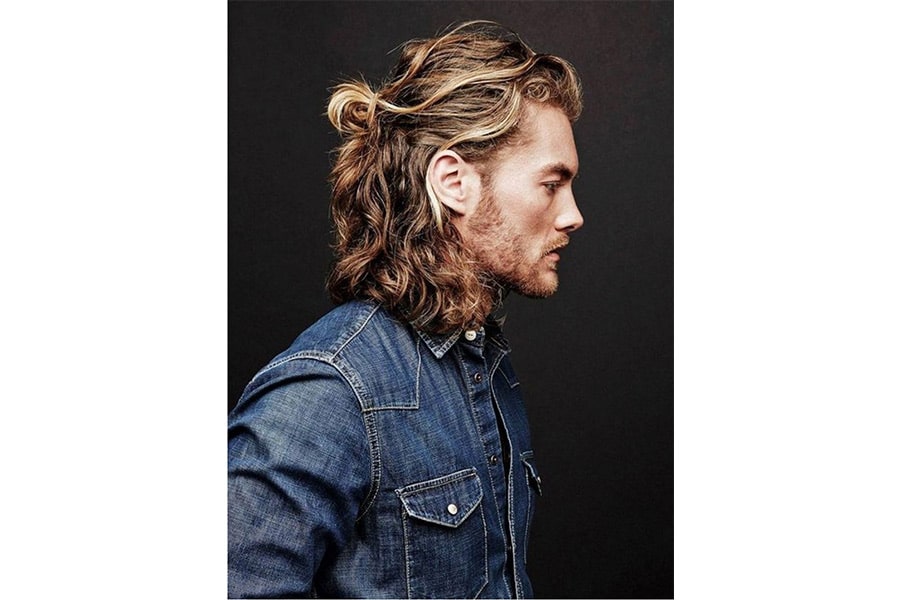 Style no. 9: Curly Casual Man Bun with Unruly Beard
Another take on the ubiquitous man bun. This curly interpretation of it and pairing it with the stubble beard can give anyone the rebellious air we all crave. The strands which escape from the bun seem wind-swept, and the casual attire the model wears makes it all look perfect.
If your hair is curly and long, this is a look you could easily wear. Just make sure you keep your hair looking freshly washed at all times, to avoid an unkempt and too grimy appearance.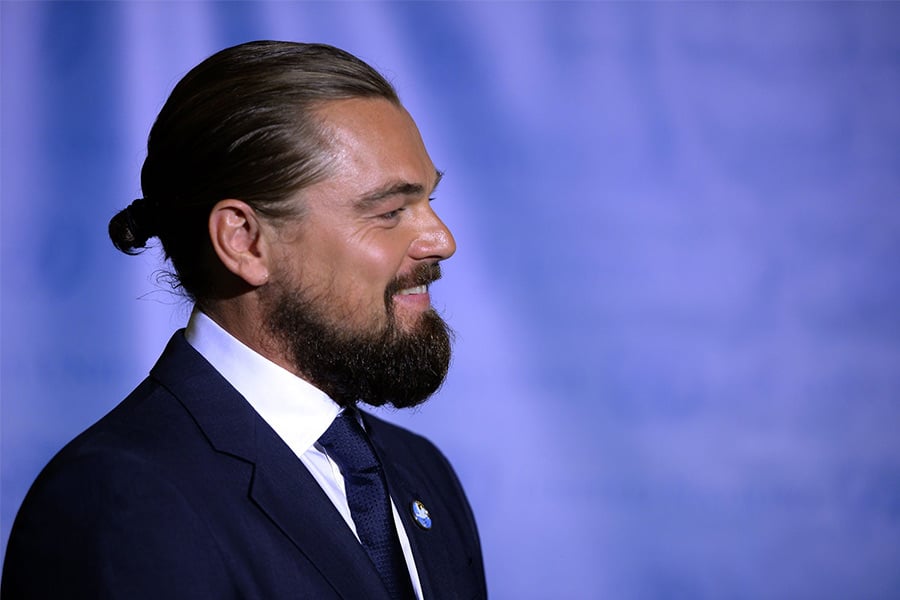 Style no. 10: Samurai-Inspired Man Bun with Curled Moustache and Beard
The way our model here (still looking young after all these years) wears this, makes it look preppy and definitely smart and sharp. Pairing it with a moustache and generous beard gives it just the right twist. If you'd like to attempt a hipster hairstyle with beard but don't want to look too much like a woodsman, this may be the ideal approach for you.
This concludes our list of great men's haircuts with beards that were all the rage during 2018. If you think we missed anything, we're always happy to hear your feedback. What haircut would you choose from our list?
Have you subscribed to Man of Many? You can also follow us on Facebook, Twitter, and Instagram.