No longer synonymous with zonked out hippies, quality facial hair has become a style statement unto itself. But along with great facial hair comes great responsibility. Indeed, without the best face or beard trimmers at your disposal, those beards and goatees can easily become unkempt if not downright unruly. Suddenly there's no difference between you and the nearest deadhead, and let's be honest deadheads just haven't been the same since we lost our beloved Jerry. Take the advice of essentially everyone and keep that beard and facial hair Get Your Head in the Game with NIVEA Men's New Protect & Care Range using the proper tools. For that, scope our list of the 14 Best Face and Beard Trimmers.
You'll also like:
This New Clay is Our Top Pick for Men Who Hate Hair Products
The Ultimate Guide to Caring For Your Beard
7 Common Beard Problems and How to Put Them to Rest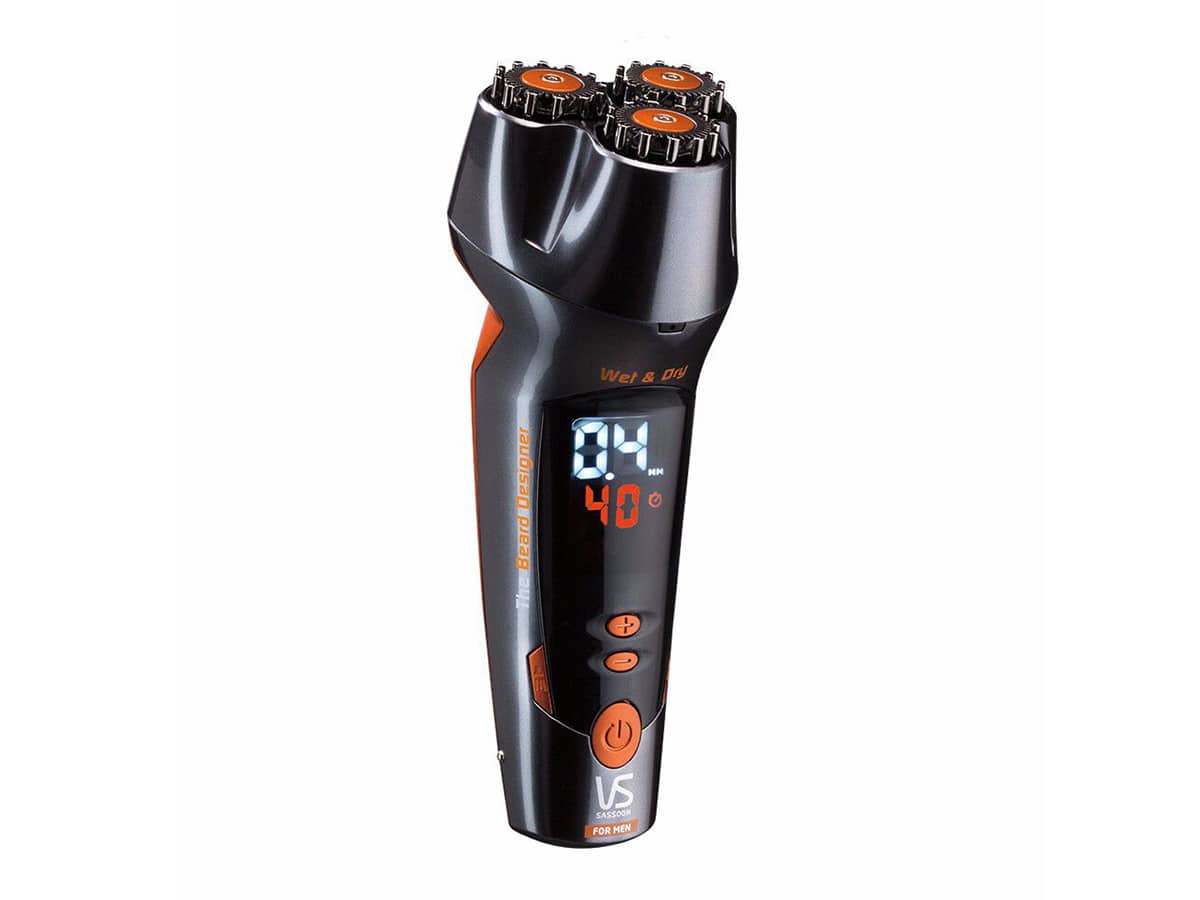 1. VS Sassoon The Beard Designer Beard Trimmer
An eye-catching and supremely effective 3D cutting system offers the best in beard trimming performance from VS Sassoon's Beard Designer Beard Trimmer. As a result you get total grooming control over that stubble or beard. Use this baby to shave and shape with near surgical precision. Go technology!
Features: Reveloutionary 3D Cutting System, Titanium Spinning Blades
Price: $299.95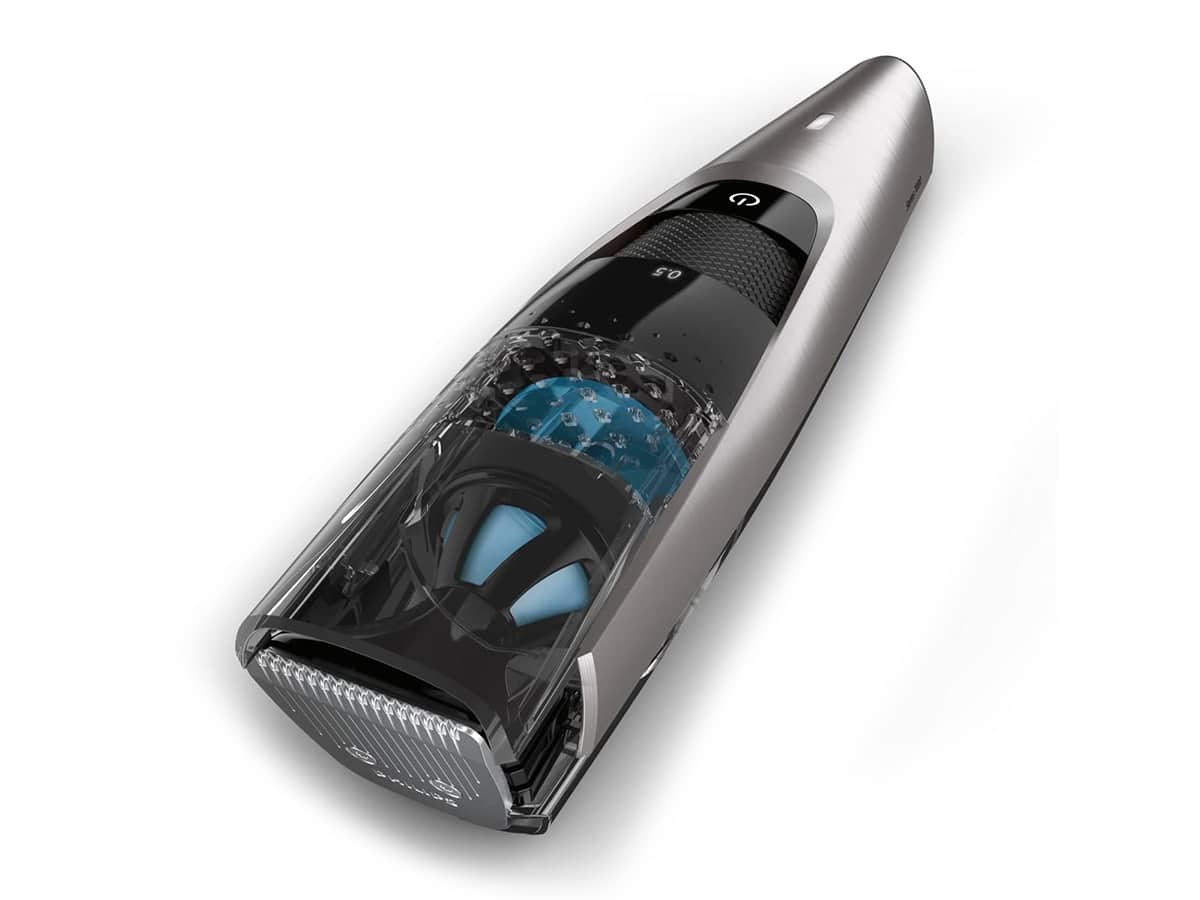 2. Philips Norelco Beard Trimmer 7200
Philips Norelco packs their legendary beard trimmer with so much innovation it comes off sounding like a futuristic home appliance. Take, for instance, the built-in high-velocity motor and fan system that captures hairs like a vacuum cleaner. Meanwhile, self-sharpening steel blades deliver a swift, perfect cut time and again. This versatile trimmer also hosts 20 different length settings ranging from .5mm to 10.
Features: integrated vacuum system, self sharpening steel blades
Price: $149.95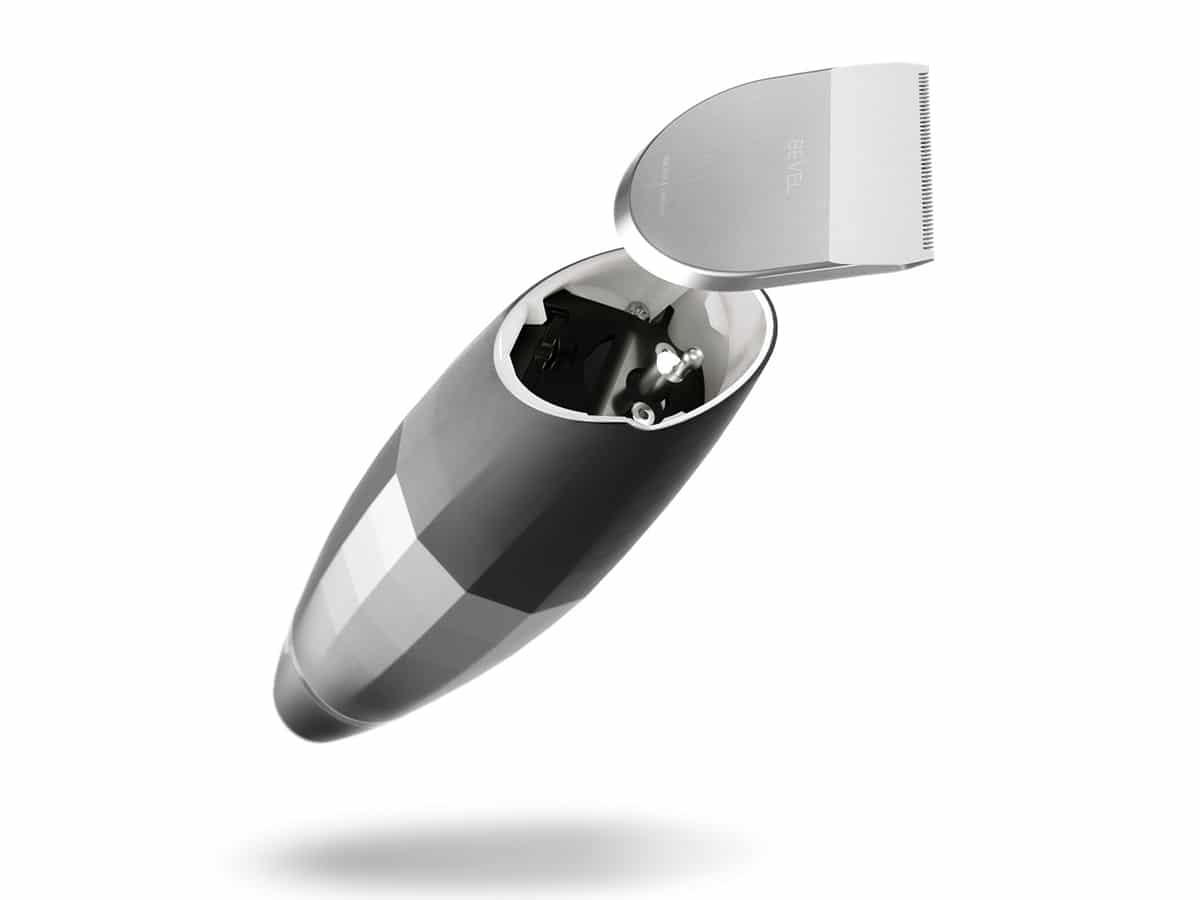 3. Bevel Trimmer
The incredible Bevel Trimmer makes shaving or grooming a brilliantly efficient process. It can run without a cord for over 5 hours and hold a charge for 60 days. A trusty dial allows for swift and seamless blade adjustment. Everything about this beautiful and best facial trimmer exudes power and convenience.
Features: soft-touch grip, custom-faceted body, 4+ hours of cordless power
Price: $199.95
4. Braun Multi Grooming Kit MGK3080
If you're rocking short facial follicles and want to go full barber shop in your bathroom, get yourself a nice and affordable grooming kit like this one here. Braun's Multi-Grooming kit covers all the essentials, including 4 combs, a powerful electric shaver and a Gillette Fusion ProGlide razor to finish the job.
Features: 9-in-1 head-to-toe trimmer
Price: $60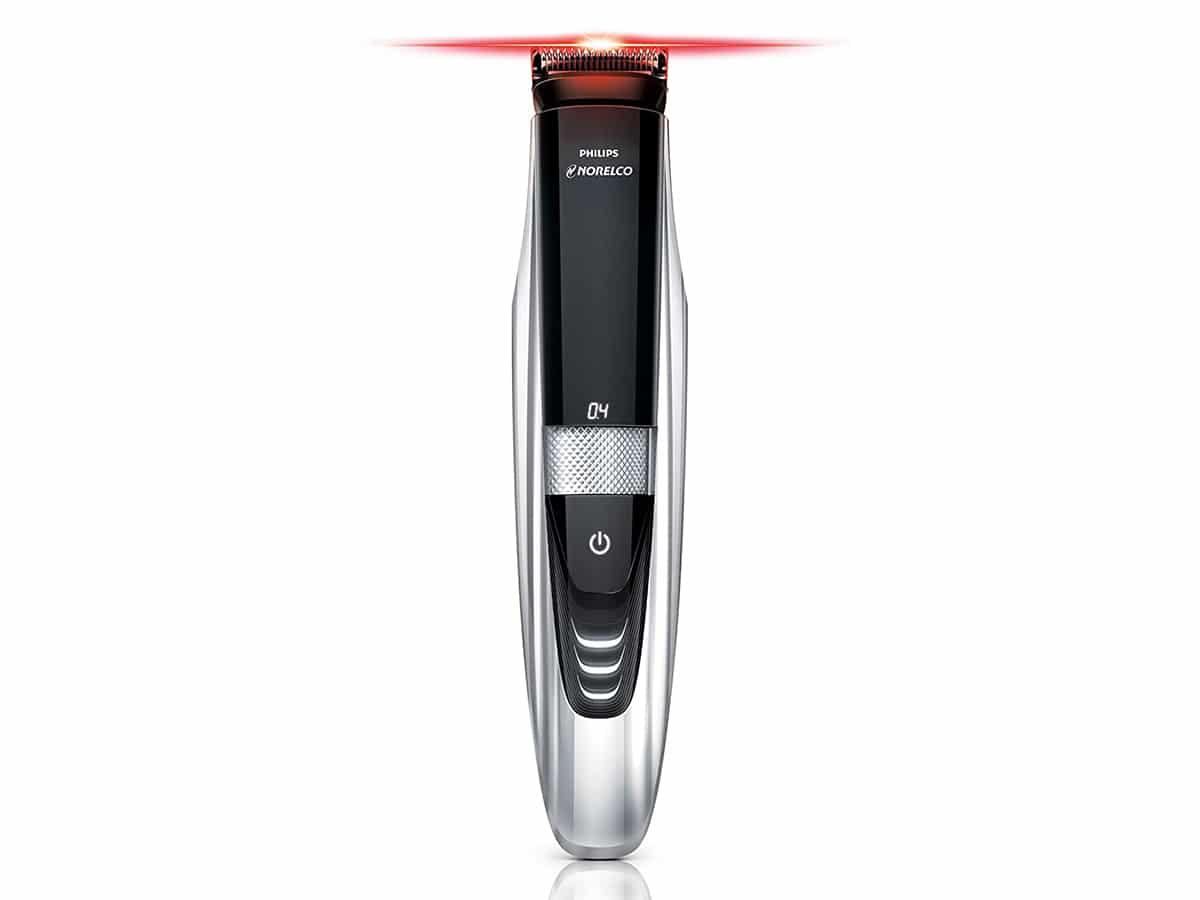 5. Philips Norelco BeardTrimmer 9100
You know you're looking at some next level precision when lasers are involved. For their BeardTrimmer 9100, Philips Norelco employs those lasers to deliver the top shelf of grooming control. Pair that with a dual-sided trimmer, self-sharpening blades and a powerful battery and you've got one of the best beard trimmers indeed.
Features: laser guide for precise results, self-sharpening blades
Price: $100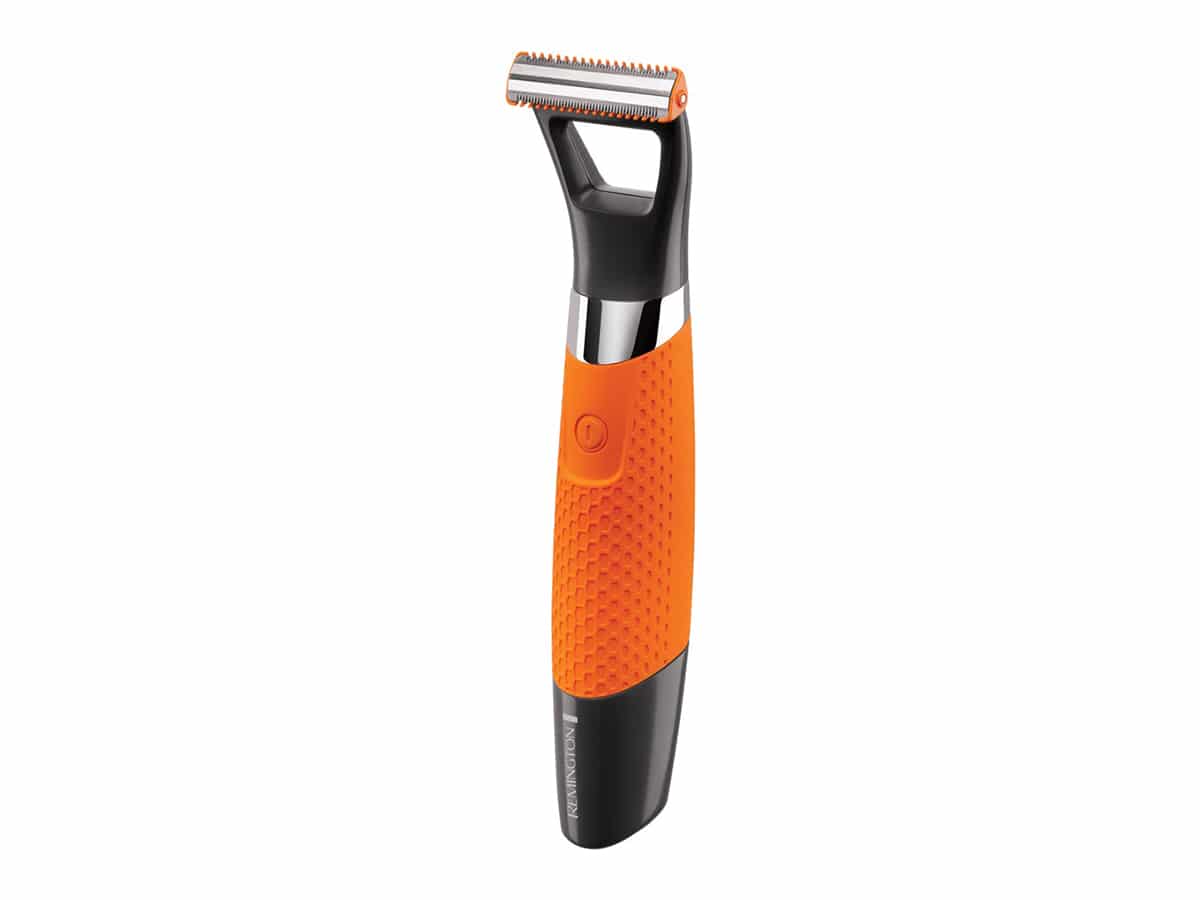 6. Remington Durablade Pro
What's better than a versatile all-in-one tool that can handle any length of facial hair? A self-sharpening stainless steel blade that never needs to be replaced. That and more makes the Remington Durablade Pro one of the best facial trimmers you can find. This waterproof shaver also touts a trusty ergonomic design, a flexible head, four snap-on combs of various sizes, and a range of LED lights to indicate battery charge.
Features: hybrid electric shaver, with 4x lengths
Price: $43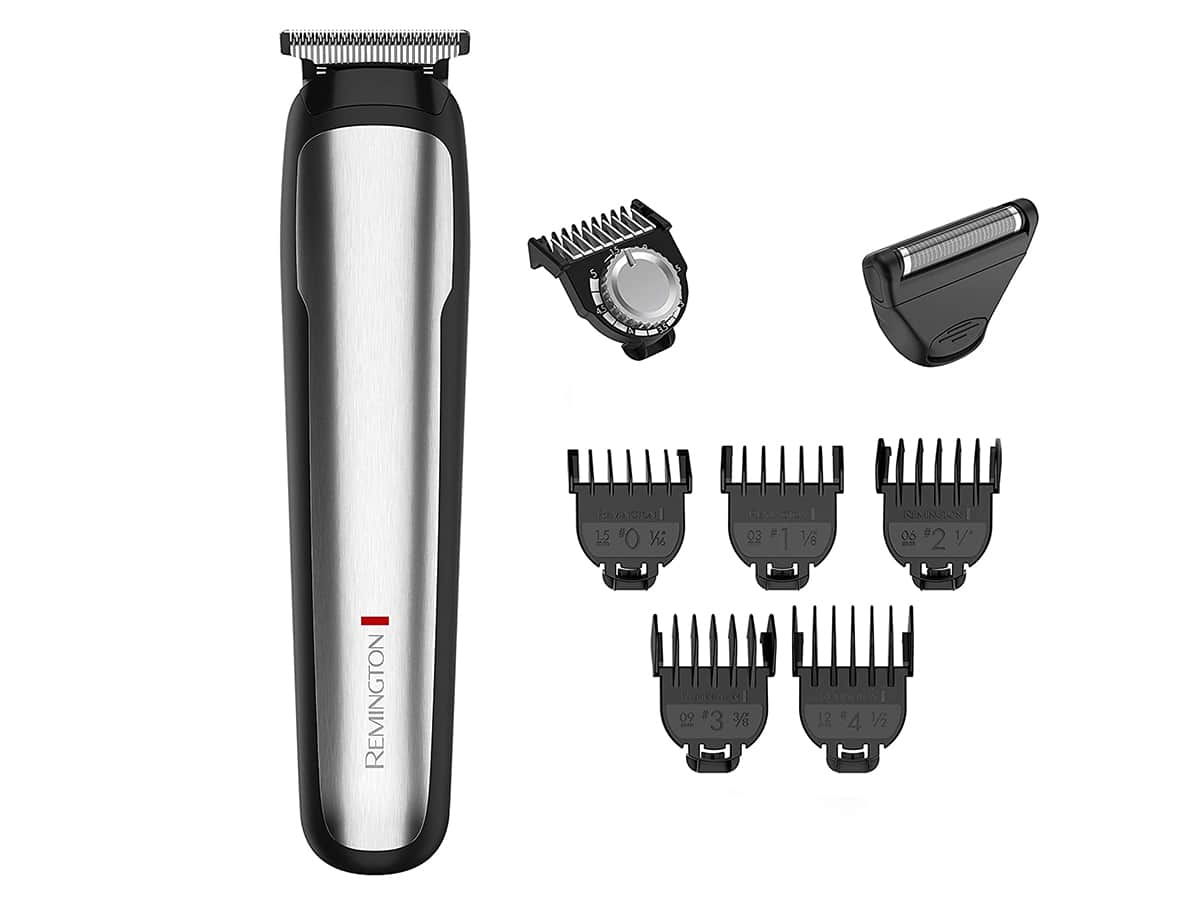 7. Remington The Perfecter Beard Boss Trimmer
Waterproof, durable and long-lasting, the Perfecter Beard Boss Trimmer from Remington utilises a hefty t-blade and precision metal comb for razor sharp results. Groom like a boss with a perfect beard to show for it.
Features: premium T-Blade, up to 5-hour runtime
Price: $79.99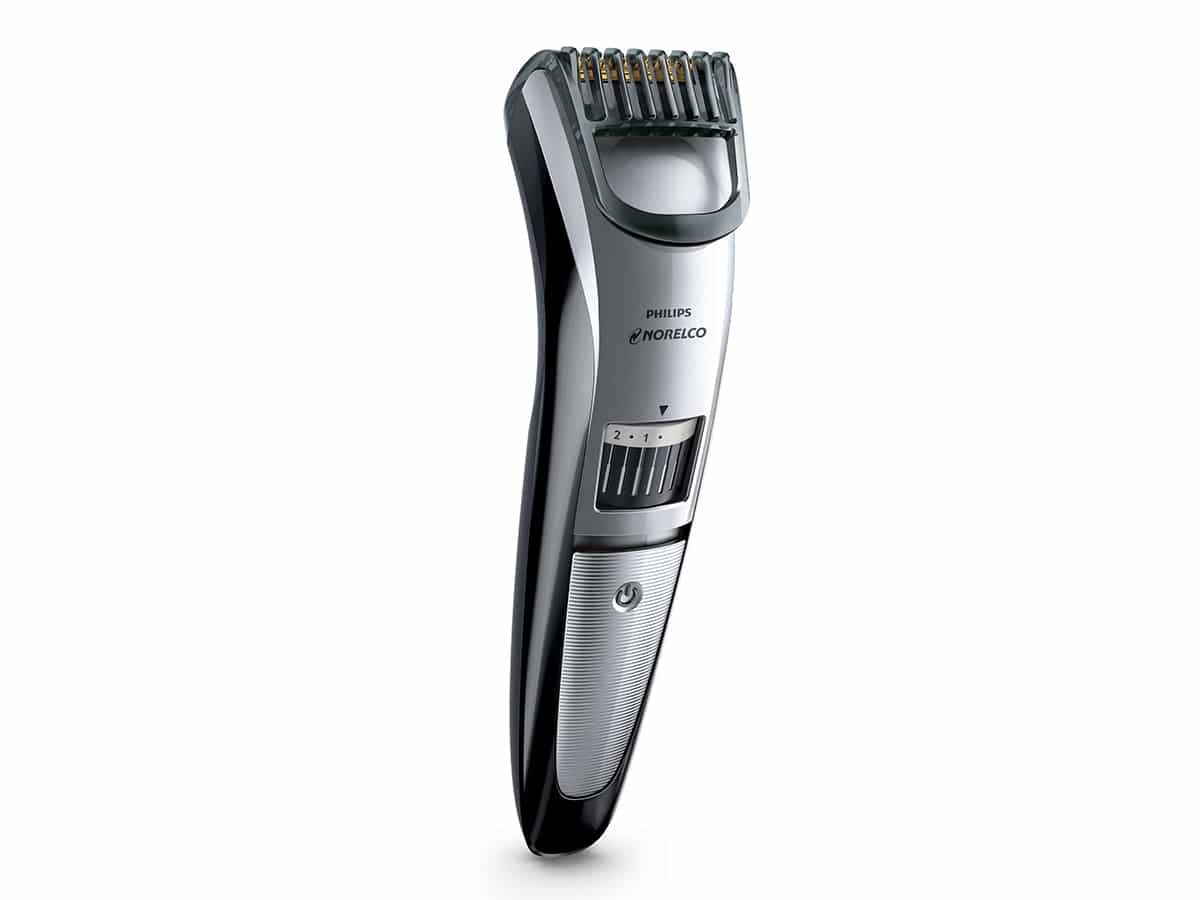 8. Philips Norelco Beard Trimmer Series 3500
Philips Norelco keeps the hits coming with their Beard Trimmer Series 3500. Self-sharpening titanium blades tackle hairs with utmost exactitude while 20 length settings keep your options open. This is one of the best face and beard trimmers and it comes at a price that's too good to refuse.
Features: self-sharpening titanium blades, up to 120 minutes run time after a 1 hour charge
Price: $159.95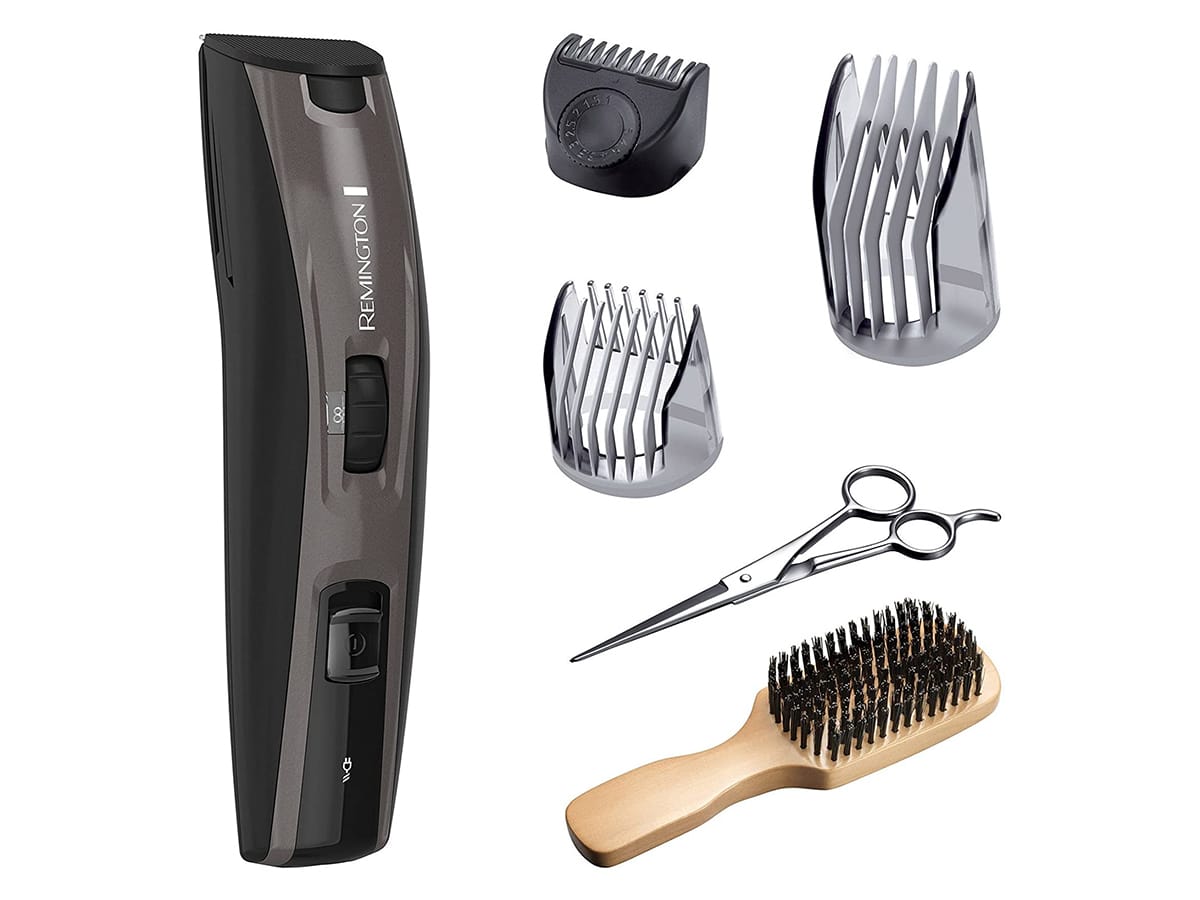 9. Remington MB4045A The Beardsman Beard Boss
Remington's Beardsman Beard Boss is all kinds of tough and powerful. Titanium-coated blades are up for any grooming task while a 120 minute runtime ensures you won't stop short. To adjust comb position, just use the trusty zoom wheel.
Features: 120-minute runtime, titanium-coated blades, zoom wheel
Price: $158.35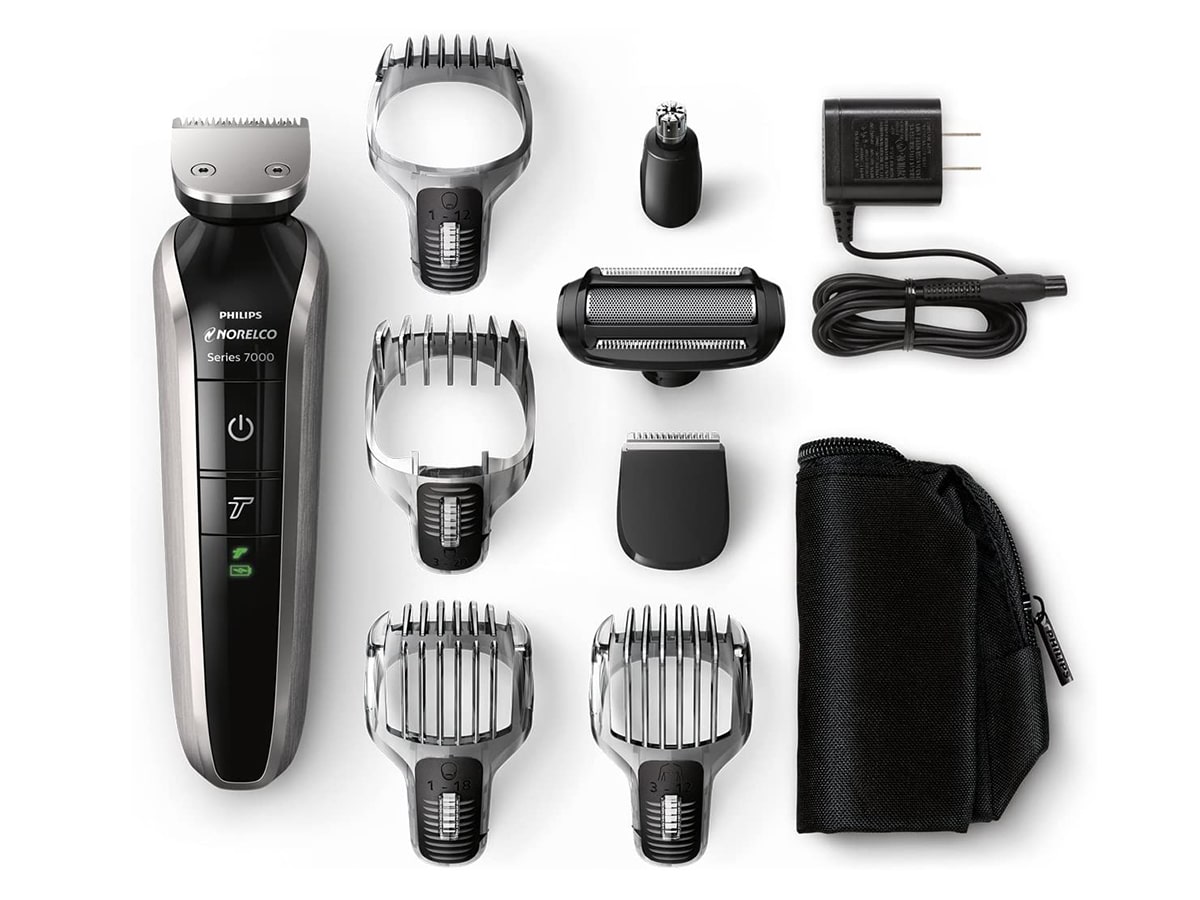 10. Philips Norelco Multigroom 5100
Philips Norelco covers all your grooming basics with the excellent Multigroom 5100. It includes 7 face and beard trimming tools. The centrepiece is of course a beautiful electric trimmer, which uses self-sharpening chromium steel blades with rounded tips to ensure a seamless cut that won't irritate the skin. Set the power to "Turbo" for a maximum velocity shave.
Features: 7-in-1 lithium-ion trimmer, 60mins cordless use/1h charge
Price: $39.99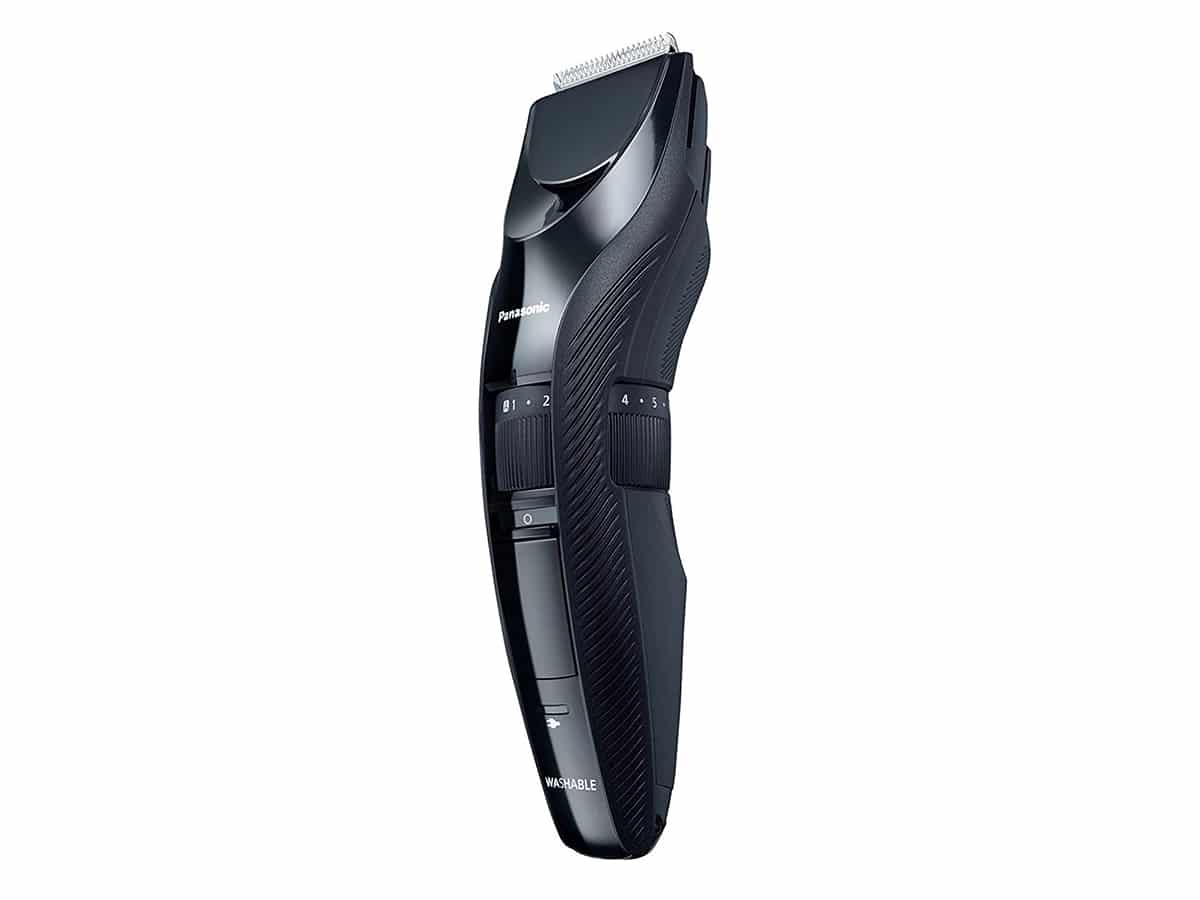 11. Panasonic ER-GC51 Precision Beard & Hair Trimmer
One of the best facial hair trimmers on the market comes to us from none other than Panasonic. The Precision Beard & Hair Trimmer uses acute angles and meticulous blades to keep those facial follicles sharp and stylish.
Features: acute 45 degree edge blade made (stainless steel)
Price: $49.99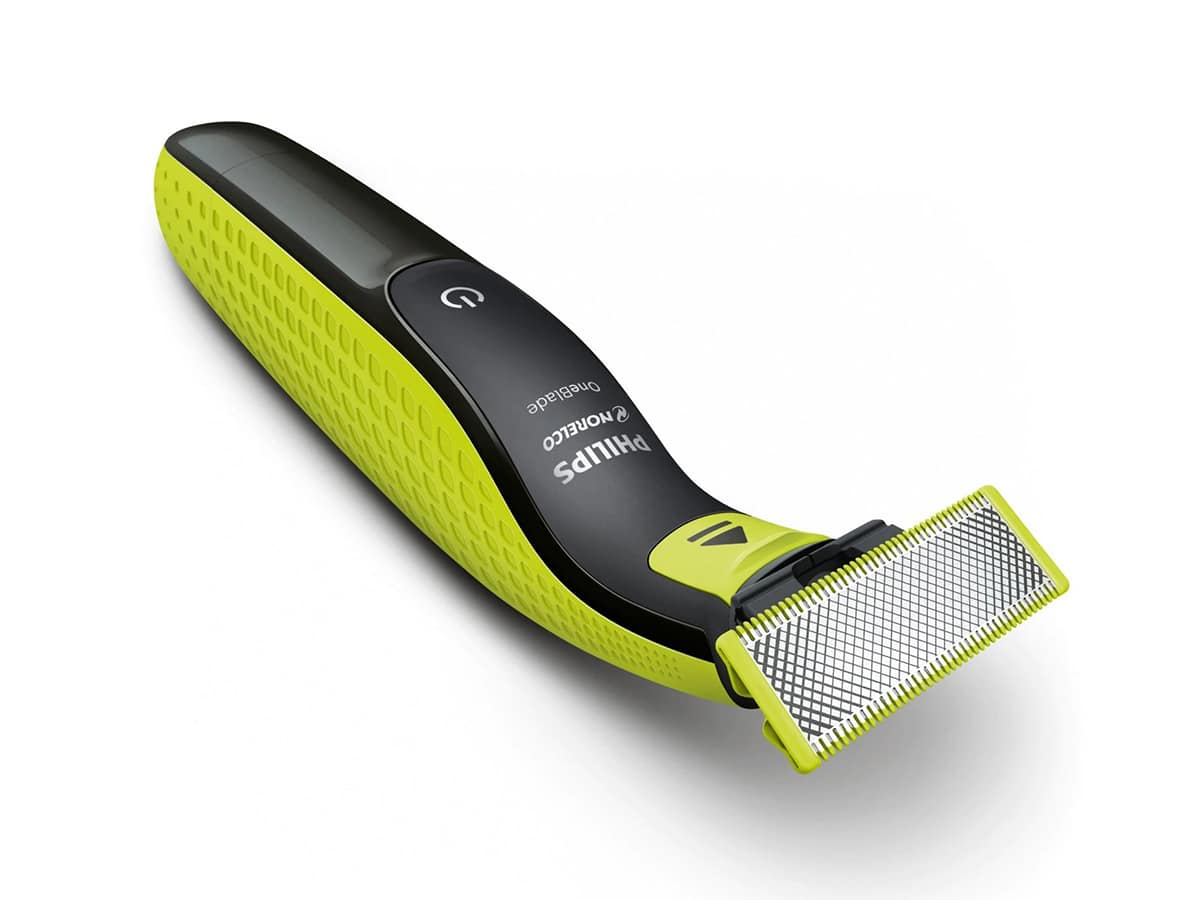 12. Philips Norelco OneBlade
Philips Norelco has made OneBlade to rule them all. This stellar hybrid electric trimmer and shaver is one of the best facial shavers money can buy. Use it for everything and replace the dual sided OneBlade every 4 months.
Features: blade system, lightweight design, disposable blades, rechargeable battery
Price: from $34.97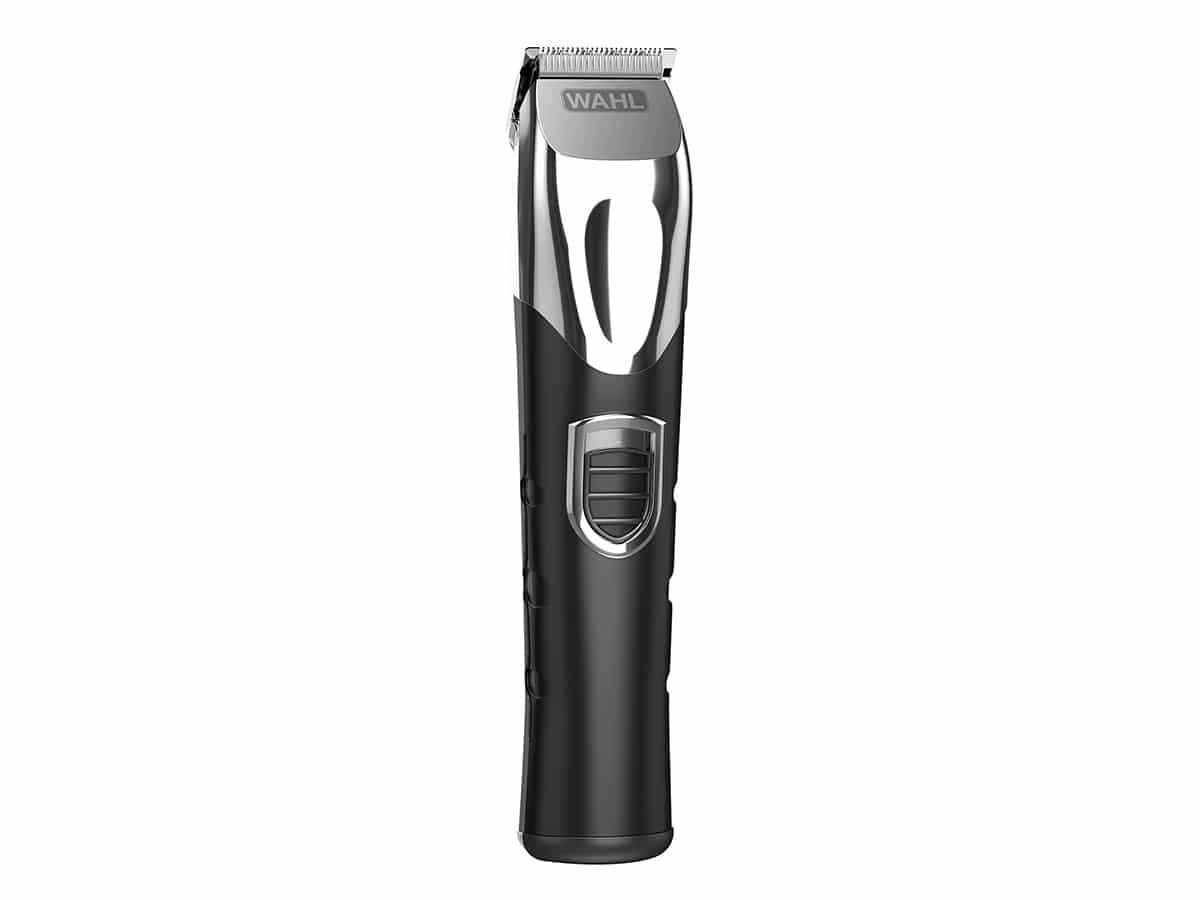 13. Wahl Lithium Ion All In One Grooming Kit
The magic of lithium ion enables this all for one grooming kit from Wahl. Their remarkable facial trimmer packs copious amounts of power and a one minute quick charge for any last second touch ups. Included in the set are all the grooming accessories one could ask for.
Features: 1.5 hour full charge, dual shaver head
Price: from $39.99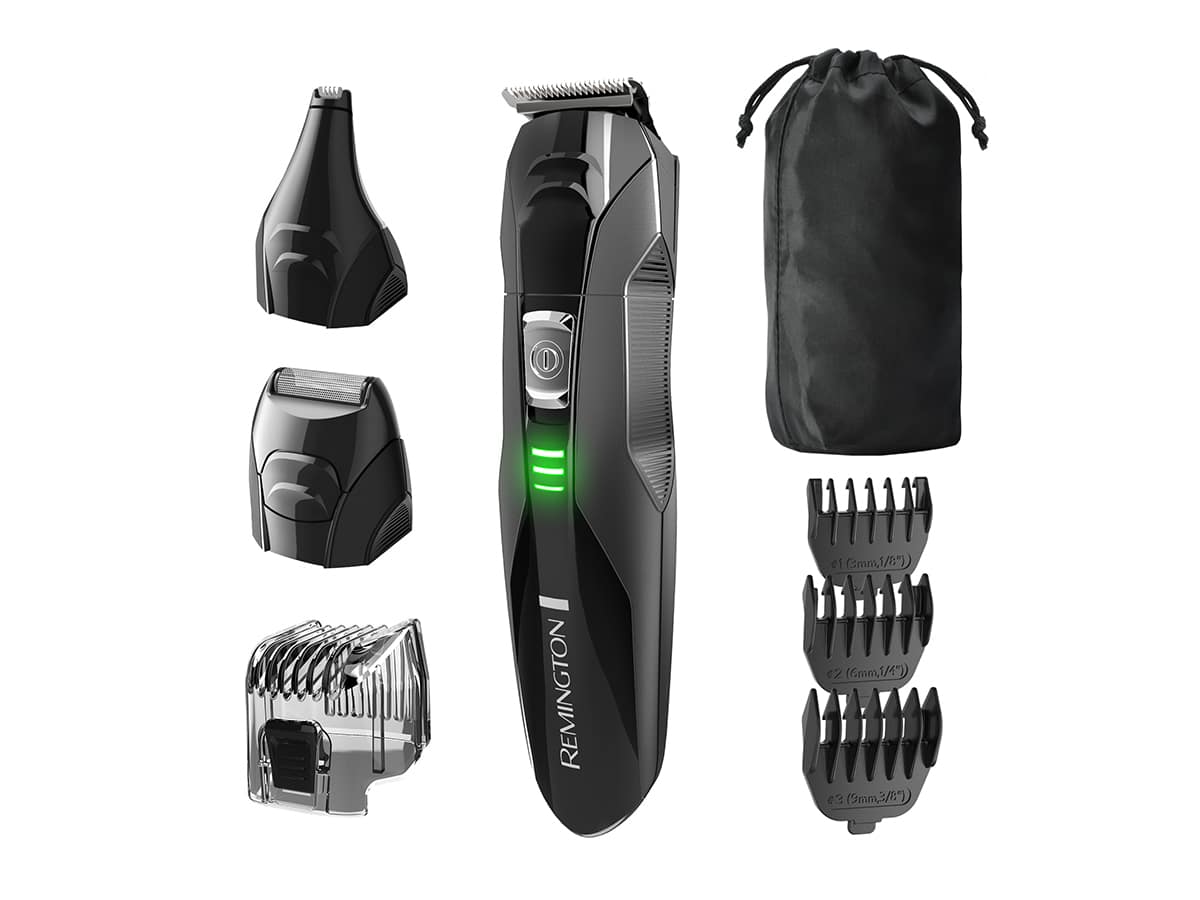 14. Remington PG6025 All-in-1 Lithium Powered Grooming Kit
Painstakingly affordable, incredibly popular and brutally effective, the Remington All-in-1 Lithium Powered Grooming Kit is your one-stop shop for all your basic grooming desires. It comes equipped with 8 washable attachments, optimal blades and steadfast lithium power. Also included is a travel pouch so you can get your groom on no matter where your adventures may take you.
Features: 14 settings
Price: from $20.20
On the lookout for more face and beard articles? Find out 8 Best Teeth Whitening Clinics in Melbourne or check out The Ultimate Guide to Caring for Your Beard.
Have you subscribed to Man of Many? You can also follow us on Facebook, Twitter, Instagram, and YouTube.
You'll also like:
Review: Philips New AI-Powered Toothbrush will Anger the Traditionalists
The Ultimate Guide to Caring For Your Beard
7 Common Beard Problems and How to Put Them to Rest