21 Best Beard Oils For Men: A Hairy Handbook
Stimulating growth and providing nourishment, the best beard oil is the difference between a This New Shower Scrubber is Beautifully Optimal and Completely Biodegradable and some dude who's just too lazy to shave his face. That's an important distinction these days, as more and more men take a calculated approach toward grooming and appearance in general. Should you be one of these distinguished gentlemen, the last thing you want is to be confused with a careless counterpart.
Whether you're well-versed in beard growth or just getting started, there's no wrong reason to see what the latest and greatest brands are up to. Hence, the following list of the best beard oils in both Australia and across the world is for experts and novices alike. But first, let's welcome just the novices into the fold by asking and answering a few baseline questions about beard searum and growth. The rest of you can either refresh your memory or skip ahead to the best beard oils.
The Best Beard Oils for Men
At long last: the main event. Boost your grooming routine with one or more of the following beard oils.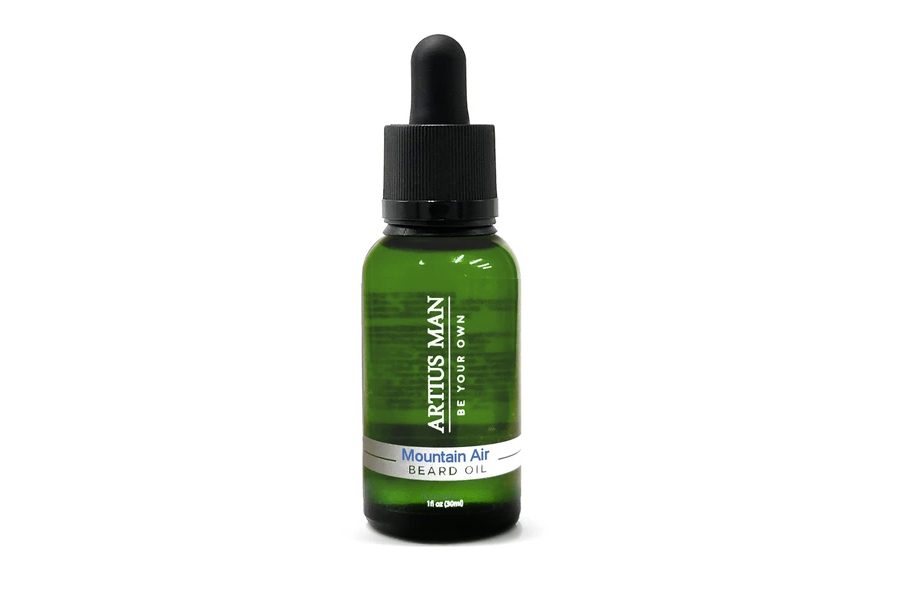 1. Artius Man Beard Oil
Artius Man means 'Complete Man', and that's exactly how you'll feel when you add this naturally scented, organic beard oil to your facial region. The brand sources high-quality, natural ingredients for its products, resulting in a beard serum that not only softens the hair but also soothes the skin. There is a range of great options to consider, including the Mountain Air – a manly blend that features an outdoor scent emblazoned with a fresh burst of pine, finished with a quiet touch of mint. For something a little more daring, you could opt for the Midnight Ride beard oil – a spicy black licorice scent with a lustful aroma or the Citrus Fire blend, a zesty take on the grooming product. Best of all, Artius Man beard oils are paraben and cruelty-free, meaning these thick, naturally-scented oils have never been tested on animals.
The legends over at Artius Man are even offering an exclusive discount for Man of Many readers. Simply use the discount code: MOFM15 and you will score 15% off the price of your beard serum. What could be better than that?
Size: 30ml
Midnight Ride Scent: black liquorice, spice
Mountain Air Scent: patchouli, cedarwood, mint
Citrus Fire Scent: citrus, spice
Main Ingredients: castor seed oil, sunflower seed oil, jojoba oil, argan oil
Price: from $14.95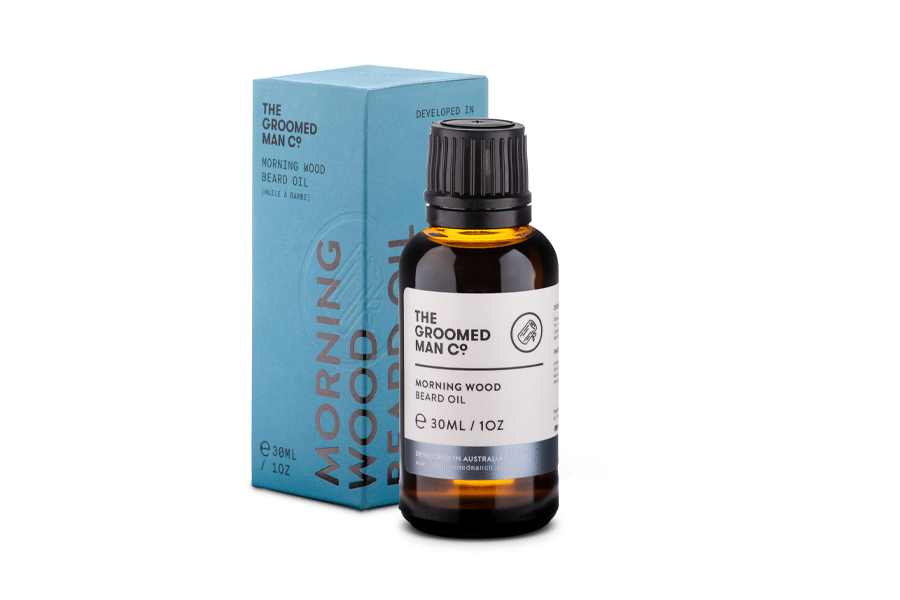 2. The Groomed Man Co. Beard Oil
Here's another grooming brand that does Australia proud, with an impressive selection of beard oils to show for it. Each formula is fast to absorb and non-greasy, making your hair stronger and softer at the very same time. As they say, this stuff is lightweight, non-greasy and gets absorbed quicker than your morning latte.
---
Featured Video from Man of Many
---
Size: 30ml
Main Ingredients: argan oil, jojoba oil, sweet almond oil
Price: from $35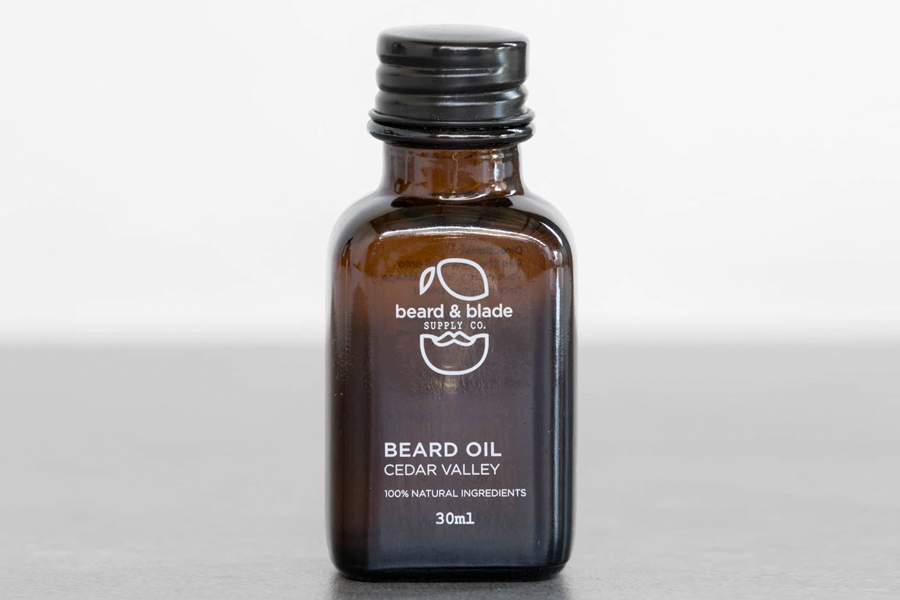 3. Beard & Blade Cedar Valley
Amongst the best beard oils in Australia, this one from Beard & Blade is produced in small batches using all-natural, vegan-friendly ingredients. Apply regularly and expect smooth, moisturised, and wonderfully scented facial hair.
Size: 30ml
Scent: Himalayan cedar, nutmeg
Main Ingredients: sweet almond oil, rice bran oil, argan kernel oil, jojoba seed oil, Himalayan cedarwood oil, nutmeg oil
Price: from $24.99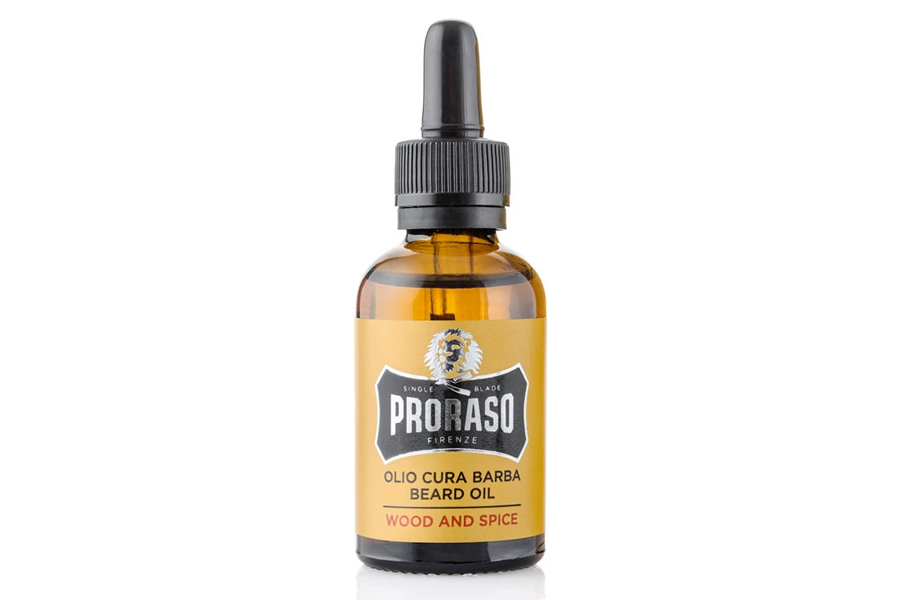 4. Proraso – Wood & Spice
Made in Italy, this premium beard oil delivers medium shine and the robust scent of cedarwood and spice. Best-used during cold and dry weather, it softens the beard and prevents flaking with considerable panache.
Size: 30ml
Scent: cedarwood, spice
Main Ingredients: sunflower seed oil, avocado oil, macadamia ternifolia seed oil
Price: from $24.99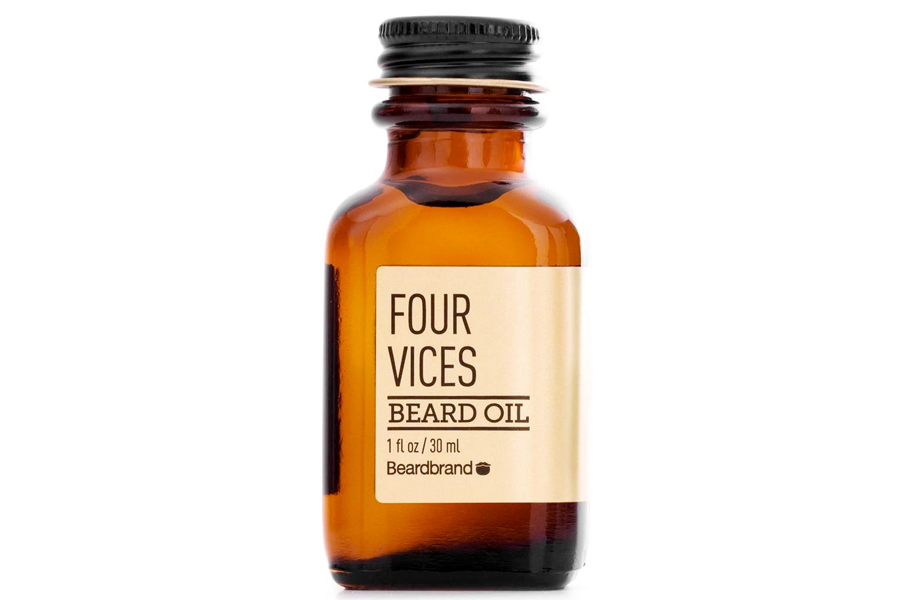 5. Beardbrand Four Vices
If you're striving for rapid and healthy beard growth, here's a high-quality oil just for you. Made with the finest blend of natural ingredients, it's lightweight, non-greasy, and unmistakably masculine.
Size: 30ml
Scent: coffee, tobacco, hemp, hops
Main Ingredients: jojoba oil, grapeseed oil, castor oil
Price: from $29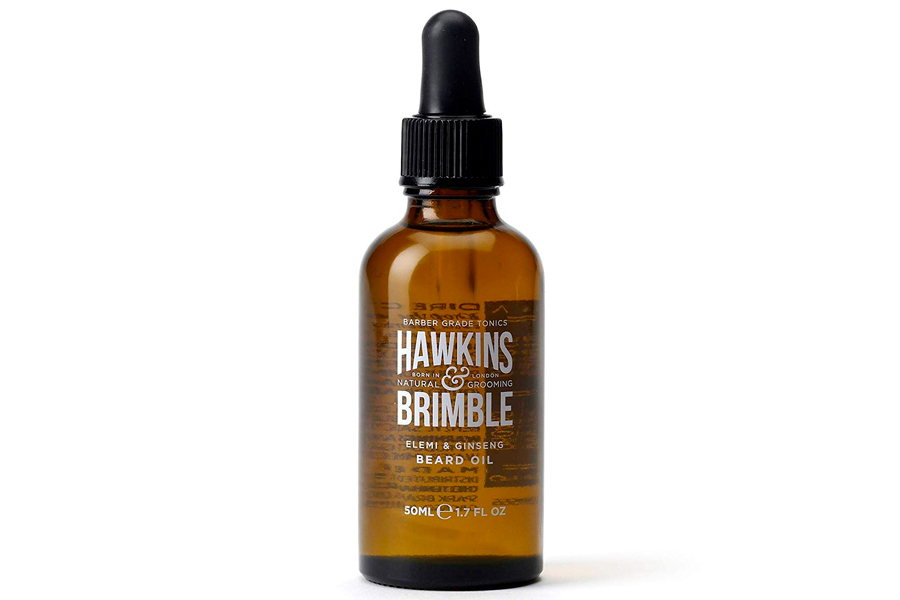 6. Hawkins & Brimble Beard Oil
Thanks to ingredients like argan oil and shea butter, this all-natural product delivers strong and soft facial hair while keeping unwanted frizz at bay. It's also quite affordable.
Size: 50ml
Main Ingredients: argan oil, shea butter, olive oil
Price: from $15.99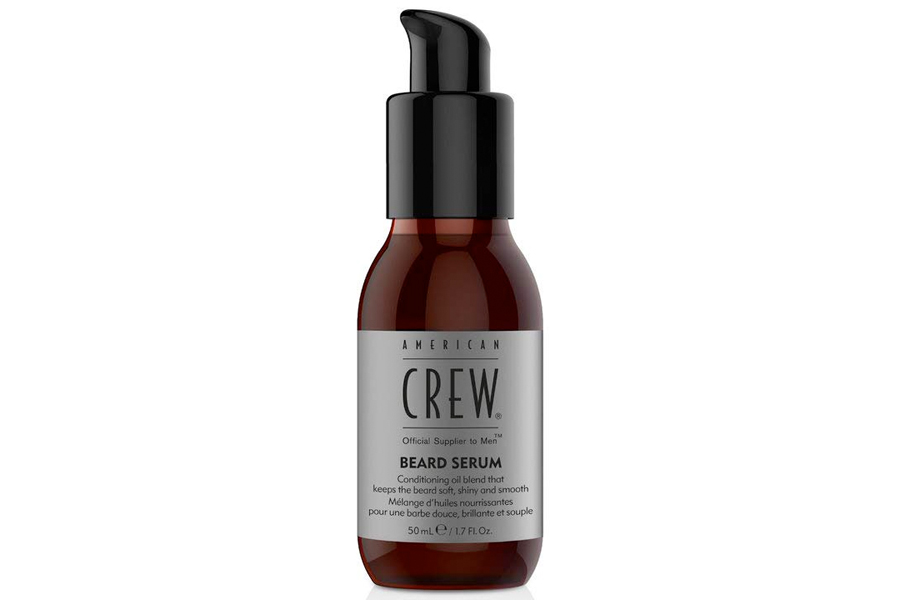 7. American Crew Beard Serum
Bolstered by beneficial oils, American Crew's Beard Serum provides natural nourishment, protection, and regeneration. Light and fast-absorbing, it promotes healthy beard growth and renders a handsome shine.
Size: 50ml
Main Ingredients: argan oil, cyperus esculentus root oil, cyclopentasiloxane, dimethiconol
Price: from $24.50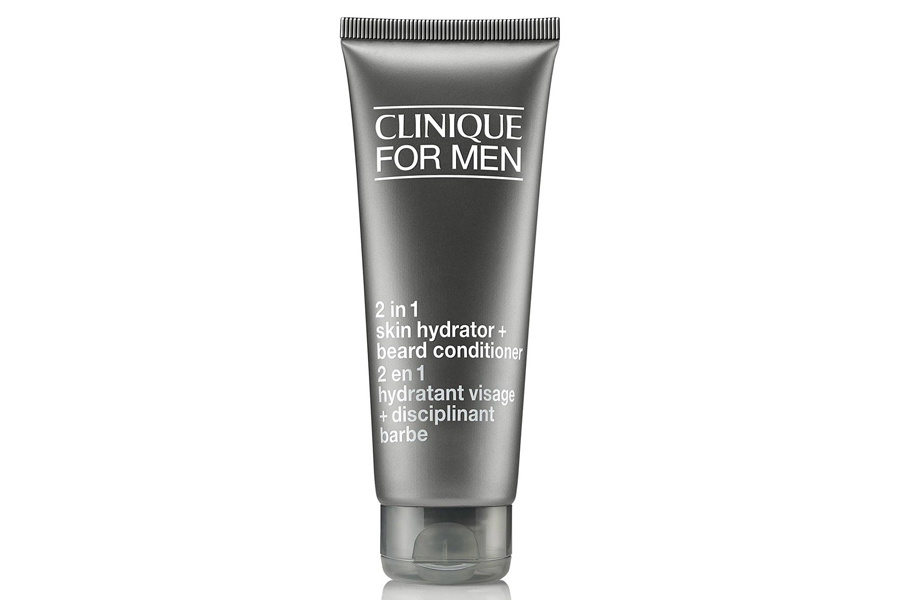 8. Clinique For Men 2 in 1 Skin Hydrator + Beard Conditioner
Firing on multiple cylinders, this popular product moisturises the skin and softens the beard in one fell swoop. It's easy to apply, fast-acting, and effective. When Australia needs a multi-tasking beard moisturiser, this one gets the job done.
Size: 100ml
Main Ingredients: water, butylene glycol, squalane, propylene glycol dicaprylate/dicaprate
Price: from $38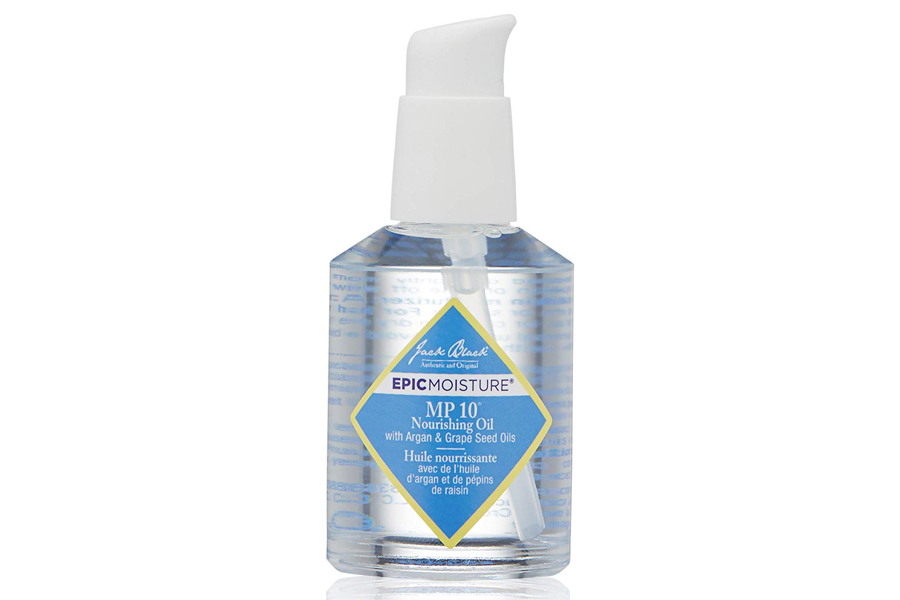 9. Jack Black MP10 Beard, Face, and Hair Oil
Here's another exceptional product that covers multiple bases at once. Combining 10 natural oils, MP10 works on the skin, hair, and beard, leaving a silky texture and virtually no shine in its wake.
Size: 60ml
Main Ingredients: argan oil, olive oil, jojoba oil, moringa seed oil, baobab seed oil
Price: from $57.50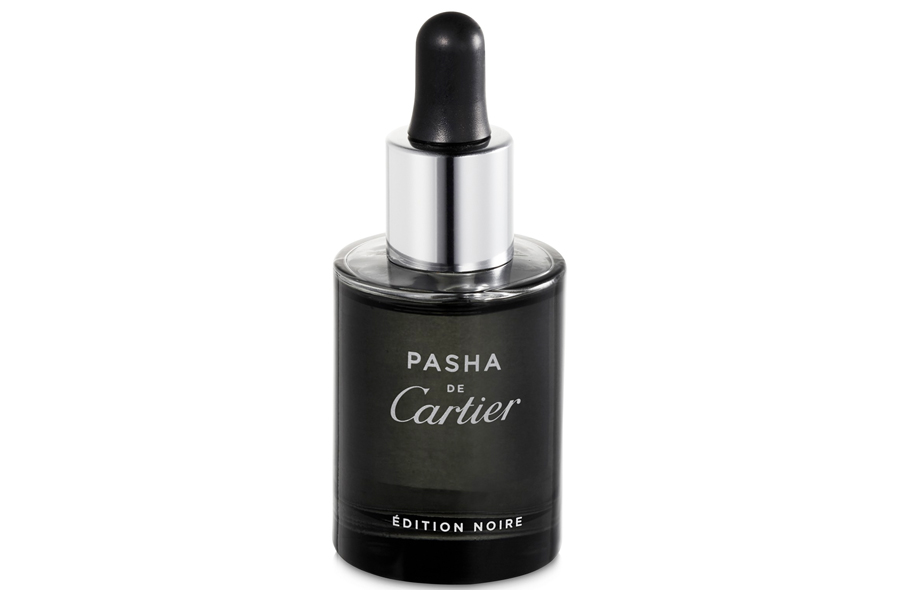 10. Cartier Pasha de Cartier Édition Noire
For all the fancy beards out there, accept nothing less than this top-shelf oil from Cartier. In addition to promoting beard growth, it takes aromatic cues from a coveted toilette of the same name. In other words, prepare to smell goooooood.
Size: 27ml
Scent: Pasha de Cartier Edition Noire Eau de Toilette (citrus, wood, amber)
Main Ingredients: propylene glycol dicaprylate/dicaprate, cetearyl ethylhexanoate, mineral oil
Price: from $61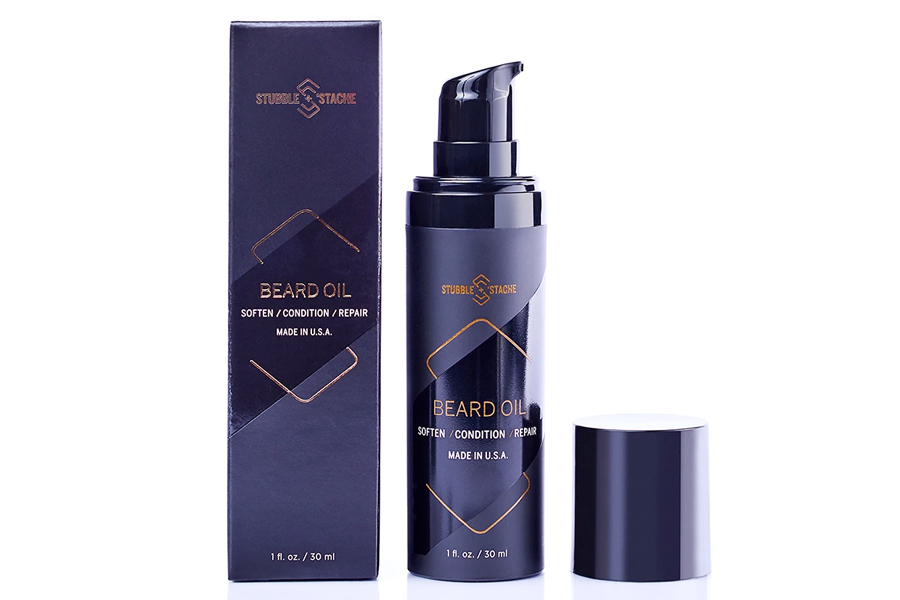 11. Stubble & Stache Beard Oil
When hydration is the name of the game, this unscented beard oil is the one to beat. It's chock full of nourishing ingredients and fortified with Vitamin E, amounting to supreme moisturisation and some anti-inflammatory properties as well. May your beard never go dry again.
Size: 30ml
Scent: Unscented
Main Ingredients: jojoba seed oil, argan seed oil, hemp seed oil, sunflower seed oil, castor seed oil, rosemary leaf oil, clary oil, eucalyptus leaf oil
Price: from $25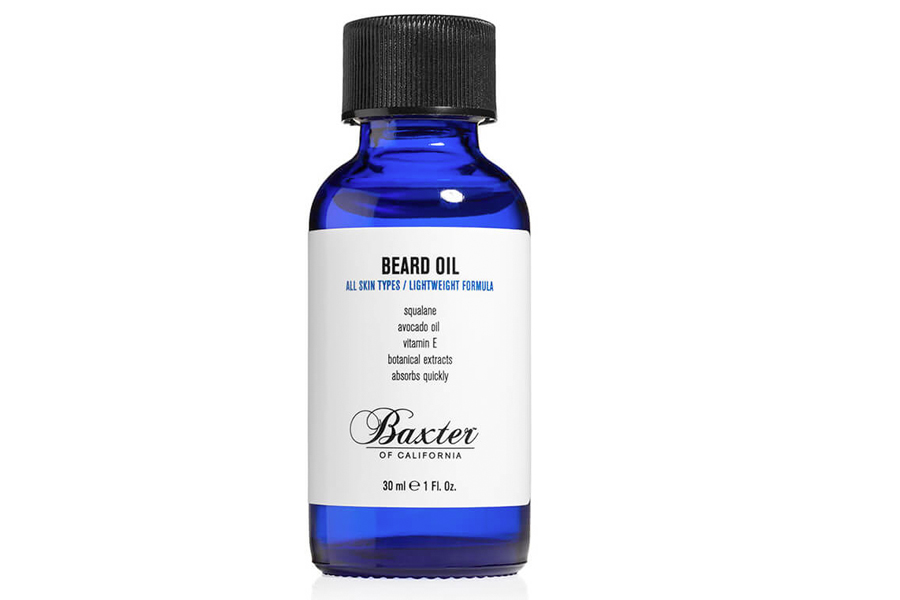 12. Baxter of California
Baxter of California makes incredible grooming products and their beard oil is no exception. Using ingredients such as squalene, avocado oil, and vitamin E, it rejuvenates dull follicles while protecting the beard from dandruff. It might say California on the bottle, but this lightly scented beard oil has Australia written all over it.
Size: 30ml
Scent: jasmine, sandalwood, and cedarwood
Main Ingredients: squalene, avocado oil, vitamin E, botanical extracts
Price: from $45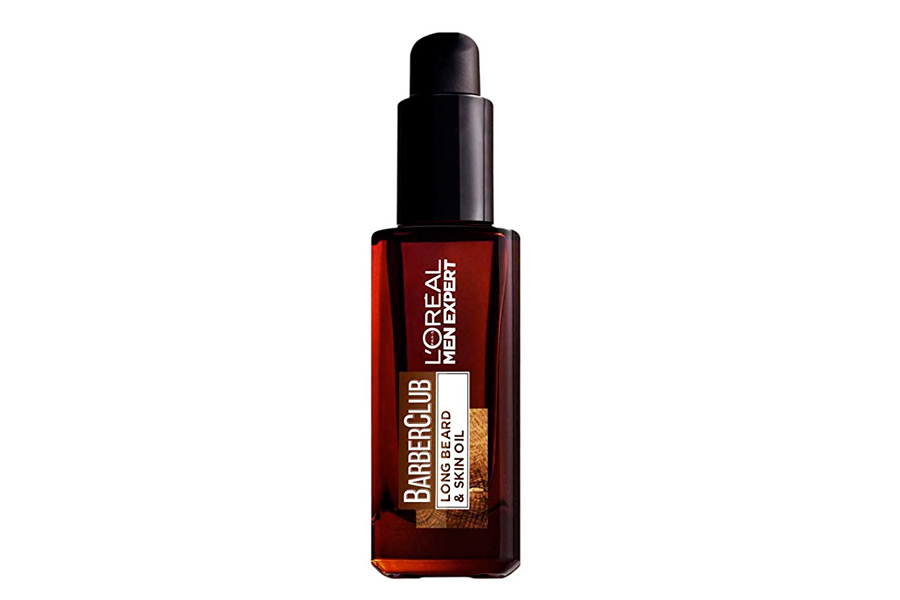 13. L'Oréal Paris Men Expert Barber Club Beard Oil
Leave it to L'Oréal to deliver one of the best beard oils at an unbeatable price. Free from silicone, parabens, and colourants, this one features natural oils and comes enriched with cedarwood. Working like a charm, it tames bristles and reduces dryness and irritation, amongst other things. Use it daily on long beards.
Size: 30ml
Scent: cedarwood
Main Ingredients: isopropyl palmitate, caprylic/capric triglyceride, polybutene, alcohol denat
Price: from $19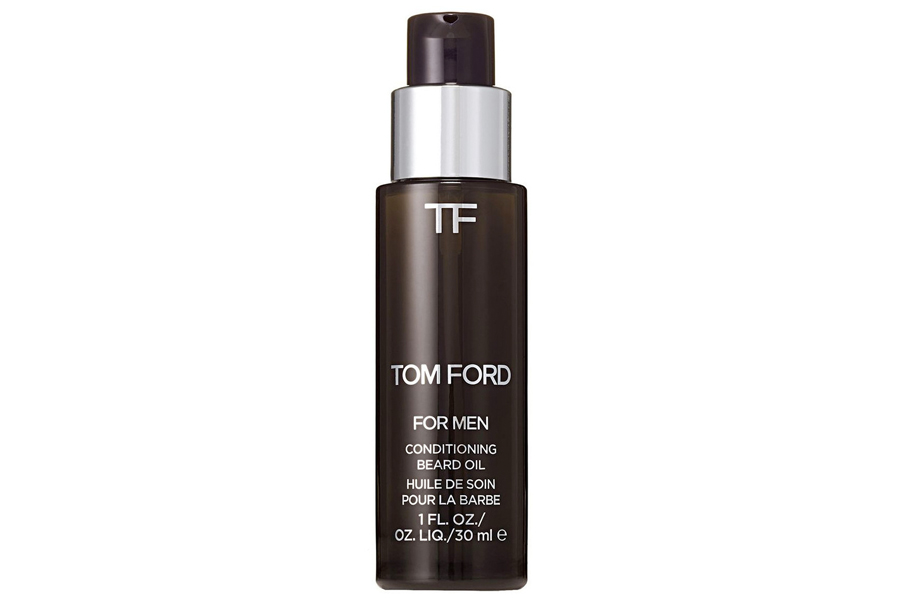 14. Tom Ford Conditioning
Like everything else from Tom Ford, this high-end product offers impeccable quality at every turn. Yes, it costs more and yes, it's worth it. Of course, you knew it was one of the best beard oils in Australia as soon as you saw the words 'Tom Ford'. Choose between three scents and get your beard on like a boss.
Size: 30ml
Scent: oud wood, or neroli portofino, or tobacco vanille
Main Ingredients: almond oil, jojoba oil, grapeseed oil, vitamin E
Price: from $85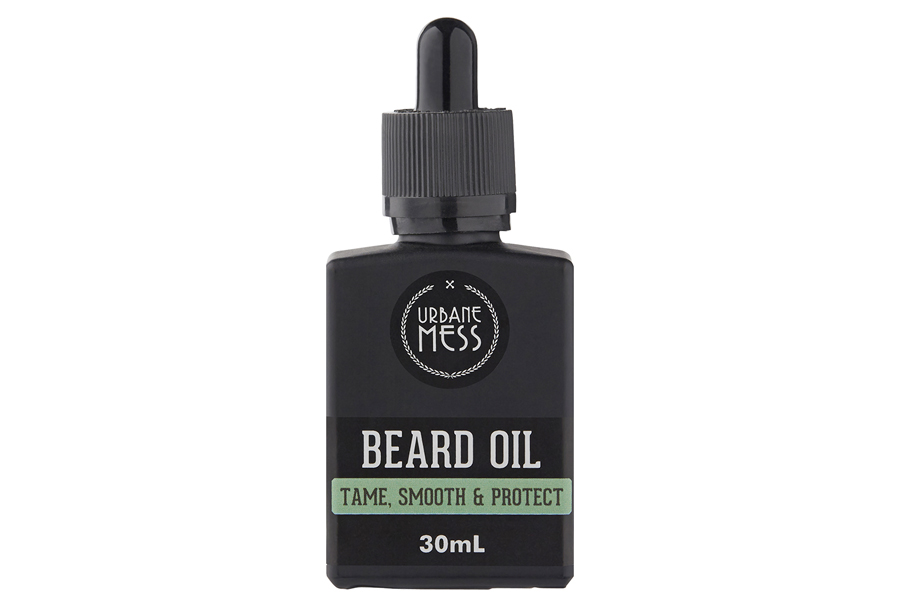 15. Urbane Mess Beard Oil
Australia's own Urbane Mess keeps the quality high and the price low on this exceptional beard oil. Made with powerful and all-natural ingredients, it encourages beard growth by taming, smoothing, and protecting those hard-earned follicles. If you don't want to overthink the whole "best beard oil in Australia" thing, pick up a bottle and be done with it.
Size: 30ml
Main Ingredients: sunflower seed oil, avocado oil, macadamia seed oil, walnut shell extract, eucalyptus leaf oil
Price: from $8.99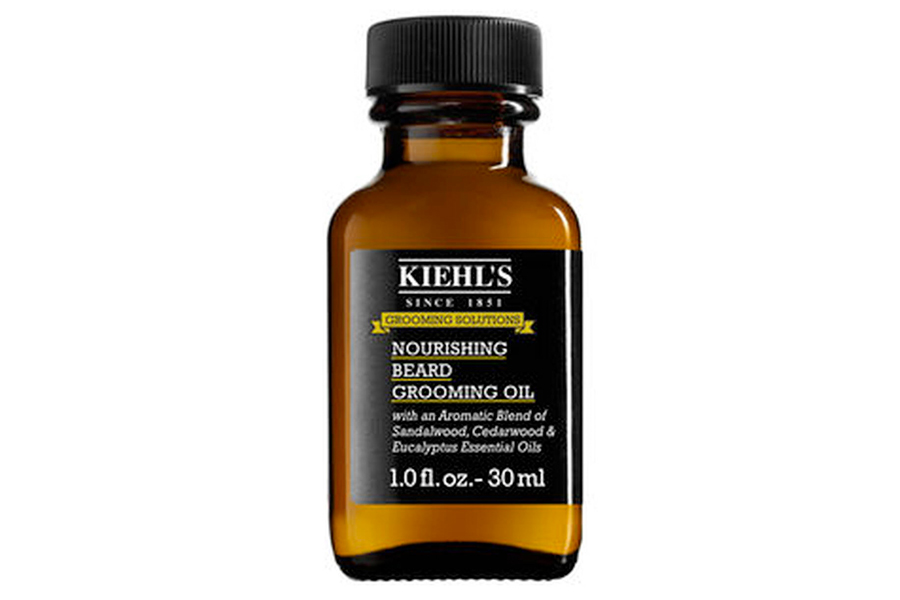 16. Kiehl's Nourishing Beard Grooming Oil
Kiehl's has been providing hair and skin solutions since 1851 and the brand has no reason to stop now. Enter this nourishing beard oil, which easily ranks amongst the best in Australia. Lightweight and packed full of essential oils, it softens facial hair and exfoliates dry skin for all-day comfort and style.
Size: 30ml
Scent: sandalwood, cedarwood, eucalyptus
Main Ingredients: exfoliating actives, sandalwood, cedarwood, eucalyptus, amazonian pracaxi oil
Price: A$46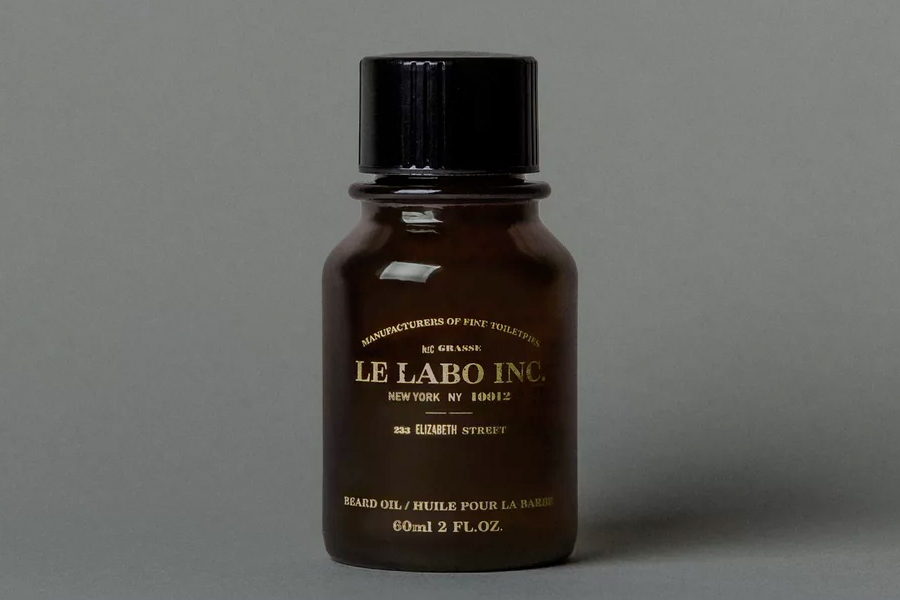 17. LE LABO Beard Oil
Tame even the coarsest beard or moustache by way of this acclaimed beard oil from LE LABO. The alluring scent alone will draw you in and others too.
Size: 60ml
Scent: bergamot, lavender, violet, tonka bean
Main Ingredients: sunflower, grapeseed, jojoba
Price: from $89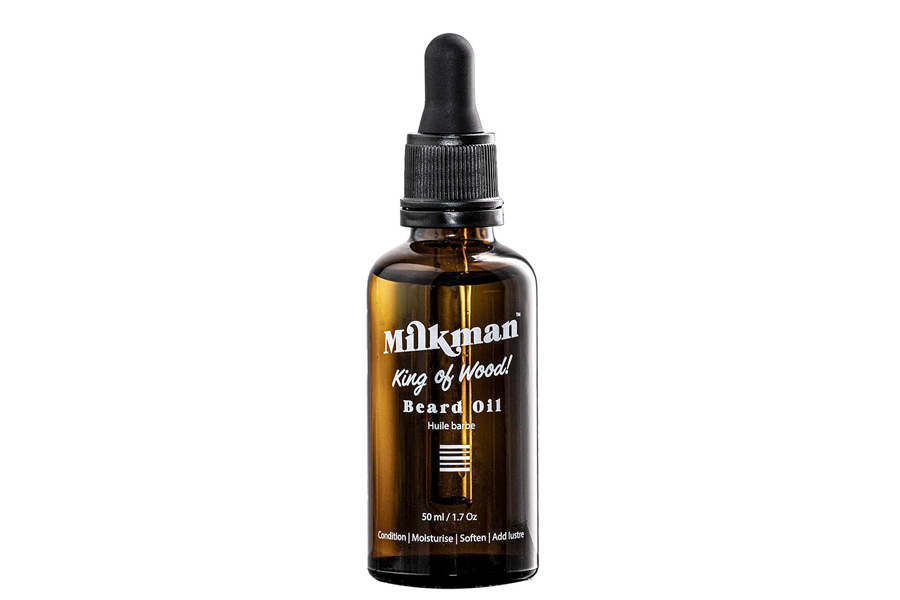 18. Milkman Beard Oil
Formulated in Australia, Milkman Beard Oil makes no compromises on its way to a terrific price point. Promoting healthy beard growth, the product absorbs quickly and comes filled to the brim with essential oils. Not only is it available in three enticing aromas, but Milkman occasionally releases limited-edition fragrances throughout the year.
Size: 50ml
Scent: wood or spiced citrus or spicy Chai latte
Main Ingredients: grape seed oil, safflower seed oil, coconut oil, jojoba seed oil, avocado oil, argan oil, hemp seed oil
Price: from A$44.82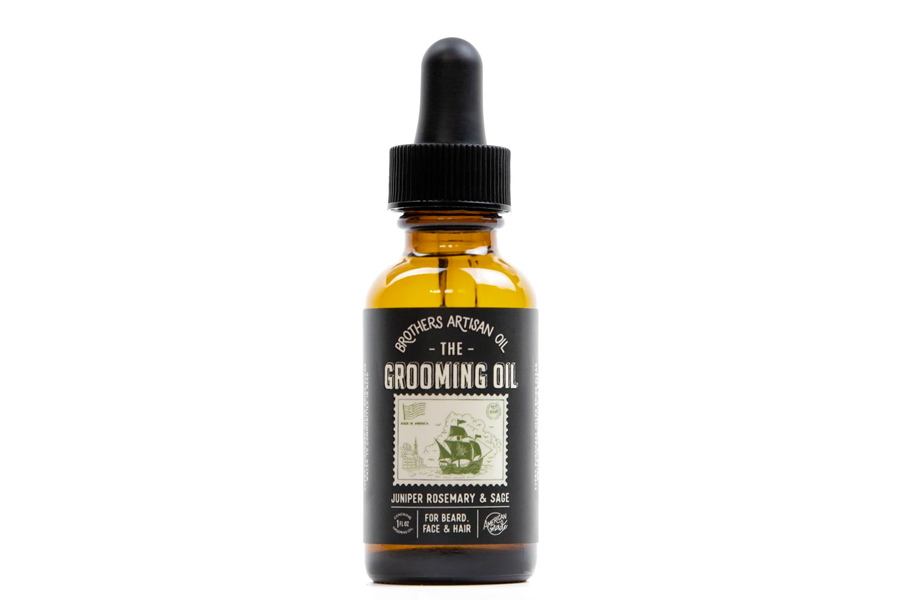 19. Brothers Artisan Oil The Grooming Oil -Juniper, Rosemary & Sage
Between its nourishing qualities and invigorating scent, this popular beard oil will get your day off to a truly refreshing start. You're feeling and smelling great and your beard doesn't itch. What more can one ask for?
Size: 30ml
Scent: juniper, rosemary, sage
Main Ingredients: argan kernel oil, jojoba seed oil, grape seed oil
Price: from $22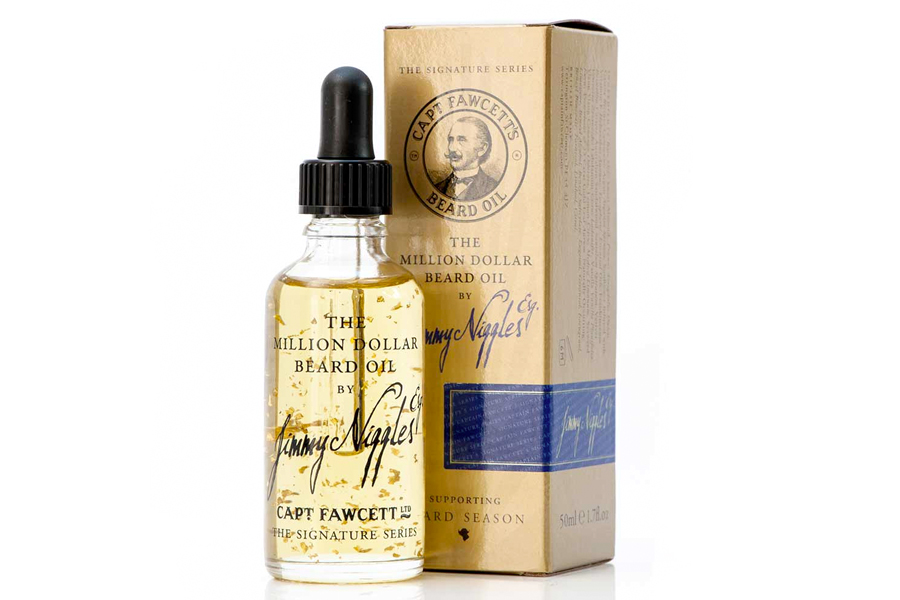 20. Jimmy Niggles Million Dollar Beard Oil
Partnering with men's grooming staple Captain Fawcett, luscious beard owner and Man of Many favourite Jimmy Niggles developed the Million Dollar Beard oil. Crafted with fresh oceanic scents, this beard oil features earthy notes, topped with an enchanting citrus scent. What's more, proceeds from every bottle sold go towards the fight against melanoma. To add to the Million Dollar moniker, Jimmy Niggles and Captain Fawcett went all out, adding flakes of 23-carat gold to the serum. A must-have for those hairy high-class homies that demand only the finest for their beards.
Size: 50ml
Scent:
Main Ingredients: Sweet Almond Oil, Argan Oil, 23 Carat Gold Leaf, Citral
Price: from $20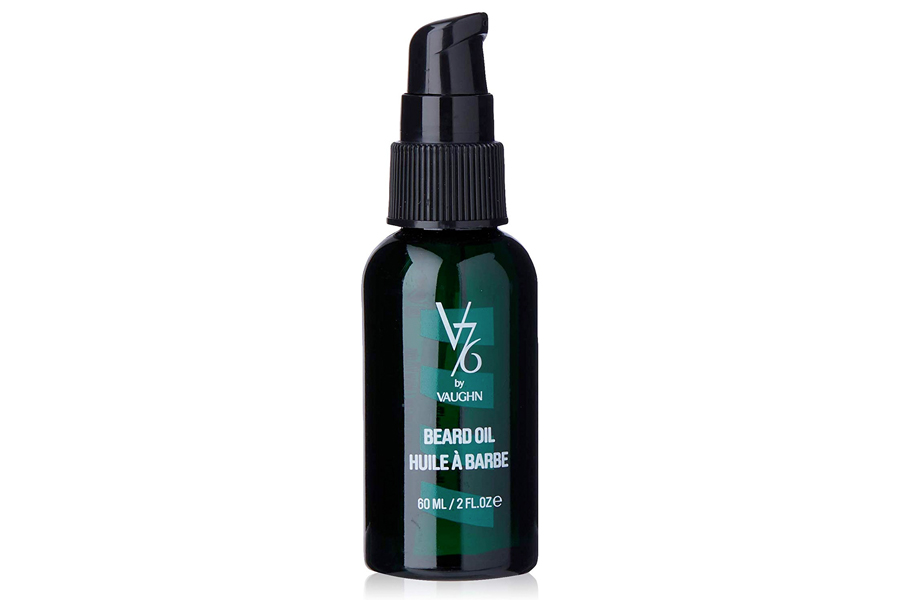 21. V76 by Vaughn Beard Oil
Affordably priced and available in a 60ml bottle, V76 remains a fixture in barbershops and salons around the world. That's because it's lightweight, long-lasting, quick to absorb, and indisputably soothing.
Size: 60ml
Scent: blue cedar
Main Ingredients: saw palmetto, safflower oil
Price: from $19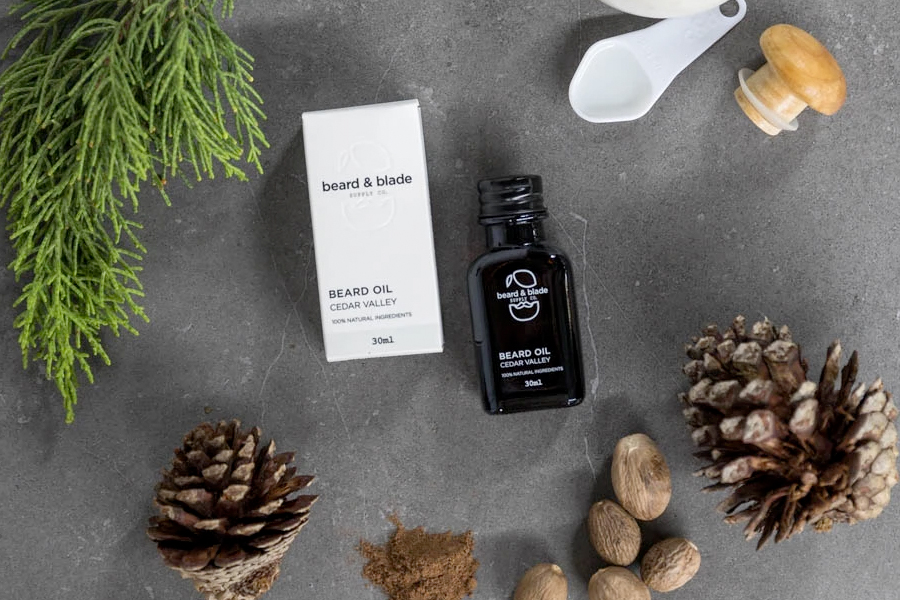 What is Beard Oil?
To put it as succinctly as possible, beard serum is a uniquely formulated oil that promotes proper beard health. Easy to absorb and typically chock full of nourishing ingredients, the best beard oils deliver the following benefits:
They hydrate both the facial hair and the skin beneath it
They prevent dryness, itching, dandruff, coarseness, and breakage
They retain beard hair volume, shape, and texture
They promote healthy beard growth
They often provide a light and pleasant scent
As you'll soon notice, there are tons of beard oils from which to choose and no two are exactly the same. However, the best beard oils are generally light enough to be quickly absorbed without leaving a greasy residue behind.
Meanwhile, you should avoid most products that advertise themselves as "beard growth oil" because that's not really a thing. Rather, proper beard serum promotes growth by keeping the follicles healthy.
Last but not least, don't think that just because you applied some beard oil, additional grooming is no longer required. In the same way that you still need to shape and style your hair after slapping in some product, your beard will likewise require extra TLC once the oil has been applied.
When Should You Use Beard Oil?
Remember that part where we said no two beard serums are exactly the same? The same could be said of any two beards as well as any two beard owners. As such, your frequency of use can depend on the strength of your product, the specific qualities of your beard, and your personal desires.
Should you stick with light beard oil, you can apply it every day. If you prefer a heavier product, you can apply it with a little less frequency, meaning a few times a week or less.

How to Apply Beard Oil
For the best overall results, abide by the following routine:
Wash your beard with a quality beard shampoo.
Towel or blow-dry (depending on thickness) the beard hair.
Apply beard oil by following the bottle instructions.
Use a comb or your fingers to smooth out and style the beard hair.
You might also be wondering: how long does my beard need to grow before I start using oil in the first place? While beard serum works on facial hair of nearly any length, most men wait until the beard is thick enough to cover and conceal the skin beneath it. At this point, the follicles tend to get coarser and harder to tame, making beard oil an essential part of your grooming regimen.
General FAQ
Do beard oils really work?
Presuming you buy a quality product, beard oils definitely work. Specifically, they soften, tame, and moisturise beard hair while hydrating the skin beneath the beard as well.
What are the best beard products?
There is no shortage of beard oils and products from which to choose. Some of the best are as follows: V76 by Vaughn Beard Oil, Baxter of California Beard Oil, Hawkins & Brimble Beard Oil, The Groomed Man Beard Oil, Milkman Beard Oil, American Crew Beard Serum, and Kiehl's Nourishing Beard Grooming Oil.
Does beard oil grow your beard?
While beard oils don't physically induce beard growth, they can help improve overall beard health, thereby promoting growth.
You'll also like:
14 Best Beard Styles for Men
14 Best Beard Trimmers
13 of the Best Men's Combs for Your Hair and Beard
---
Featured Video from Man of Many