Three Bulldog Skincare Products You Should Know About
It's been almost a year since legendary British men's skincare range Bulldog set its paws down on Australian soil, and the reception has been more than just a little exciting. In a crowded and often confusing marketplace, Bulldog is a fan favourite for several reasons, amongst them the fact that they ethically source high-quality vegan ingredients, use environmentally sustainable bamboo-based packaging, and don't require a new mortgage to keep in stock.
They also never use artificial colours or fragrances, and the natural fragrance that their products do have is pleasant but not overpowering, unlike many female-focused products on the market.
Men are historically not-so-great at staying on top of keeping their mug in tip-top shape, but this is changing with more and more awareness amongst fellas today about what constitutes a good skincare product. Bulldog successfully cornered the market in the UK over a decade ago when founder Simon Duffy became frustrated with the lack of straightforward skincare options for men. After officially launching in 2007, the brand began to export in 2010, and now ships to 20,000 stores in 15 countries.
Here are three of our favourite products from Bulldog that you should definitely know about.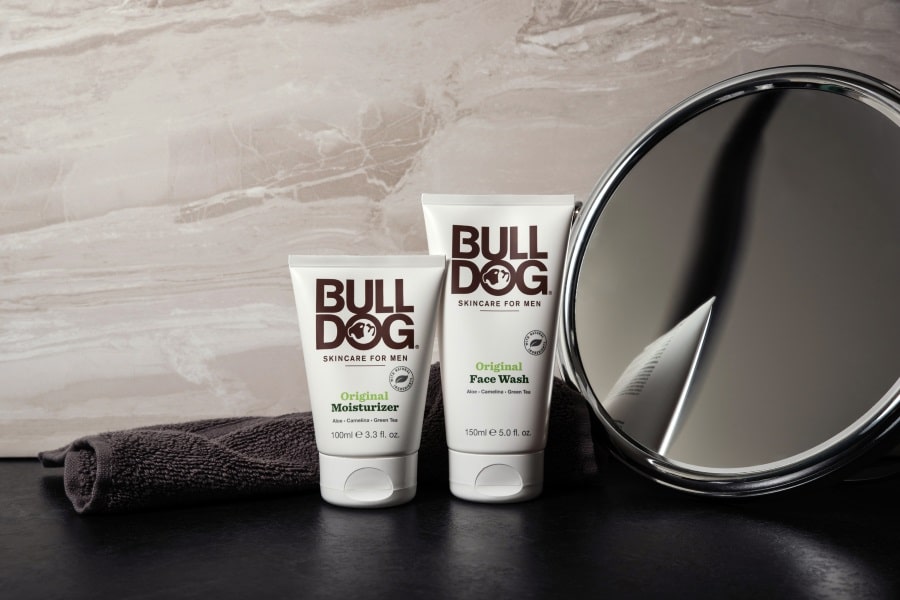 1. Bulldog Original Face Wash
Everybody knows by now that an 'all-in-one shower gel' just isn't going to cut it when it comes to a fresh face (and who wants their dial to smell like a high school gym changeroom anyway?) This face wash contains aloe vera, camelina oil and green tea, so it'll leave your skin invigorated without drying it out. Light and citrusy with a little wood in the base notes, it's distinctly masculine and lathers up for the perfect wash every time.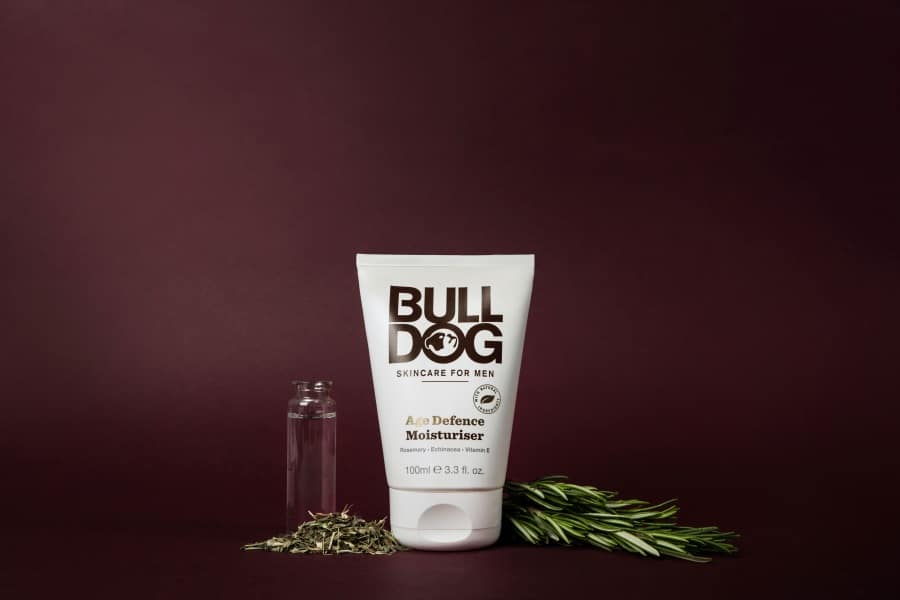 2. Bulldog Age Defence Moisturiser
One of the biggest concerns for men today is ageing, and how it can be stopped in its tracks. Women have been marketed to for years about a plethora of allegedly miracle-inducing anti-ageing skincare, but for men, the solution is a lot simpler: Bulldog Age Defence Moisturiser.
Using an antioxidant complex of Rosemary, Echinacea and Vitamin E, it has been specially formulated to hydrate the skin naturally. It's non-greasy (a huge plus), and though it won't fix your wrinkles overnight (Bulldog don't need to tell fibs), it will start to show fewer lines and wrinkles in four weeks, as the top-quality ingredients get to work, leaving your skin looking brighter and more vibrant for the long term.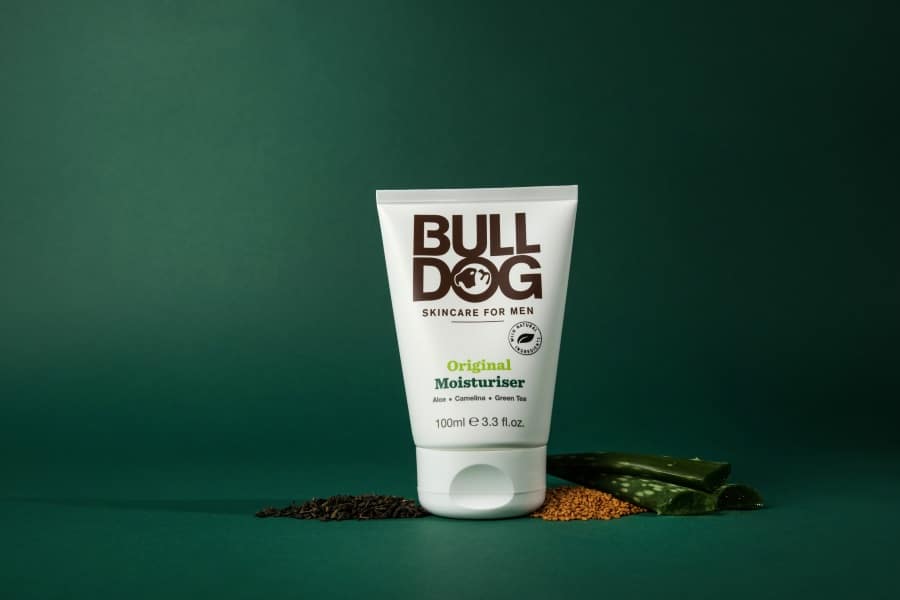 3. Bulldog Original Moisturiser
Too young to worry about ageing but still like to let your face know you care? Get in early with the original and the best. One of Bulldog's first (and still most loved) products, this Original Moisturiser contains aloe vera, camelina oil and green tea, meaning it'll give you all the moisture you need without leaving your face feeling sticky or greasy. Like all of Bulldog's products, it is low on the perfume front meaning you won't smell like a department store and its natural ingredients go to work for hours, just like you.