10 Most Famous Male Models of All Time
Today, we present the most famous male models of all time. Hailing from around the world, these top male models saw an industry dominated by women and decided to go for it anyway. In return for their efforts, they were rewarded with choice contracts from major fashion houses like Armani and Dolce & Gabbana. As such, you can find their handsome faces and chiseled physiques in magazines, on runways, in commercials, movies, and shows, or over on Instagram, where they rack up hundreds of thousands of followers.
Meanwhile, a number of top male supermodels continue to step up their respective portfolios, cultivating their own brands while exploring a variety of peripheral careers. Some have become fashion designers in their own right, while others have gone on to make it big in Hollywood. It's the name of the game for even the greatest male models, who don't normally make as much as their female counterparts. But who are the most famous male models of all time? Let's find out.
You'll also like:
How to Grow Your Instagram Following
24 Best Australian Men's Fitness Instagram Accounts
26 Most Stylish Australian Men of Instagram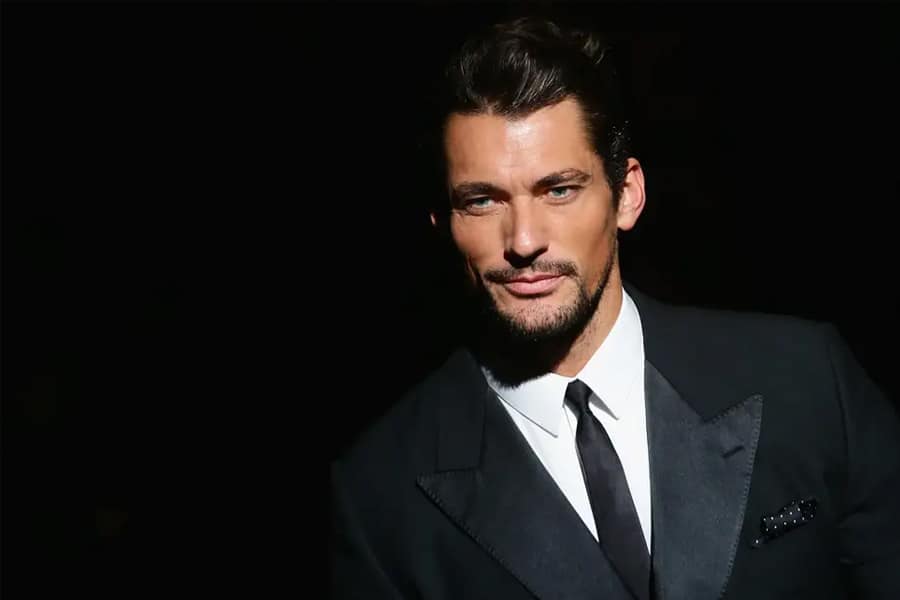 1. David Gandy
At the top of virtually every list of famous or influential male models is the name David Gandy, and with good reason. In 2001, he became an overnight sensation after winning a televised contest, and by 2006, he was the face of D&G's Light Blue fragrance. With his sharp looks, dapper style, and muscular figure, the British model redefined masculinity at a time when thin was definitely in. These days, Gandy does far more than strike a deft pose. Accordingly, you can find him writing lifestyle articles, supporting charitable causes, launching apps, and even designing his own wildly successful range of menswear for Marks & Spencer. Consistently along for the ride is Gandy's unique brand of British charm and wit, as if he would have it any other way. Cheerio!
Career start: 2001
Best known for: face of Dolce and Gabbana and Lucky Jeans
Height: 1.91 m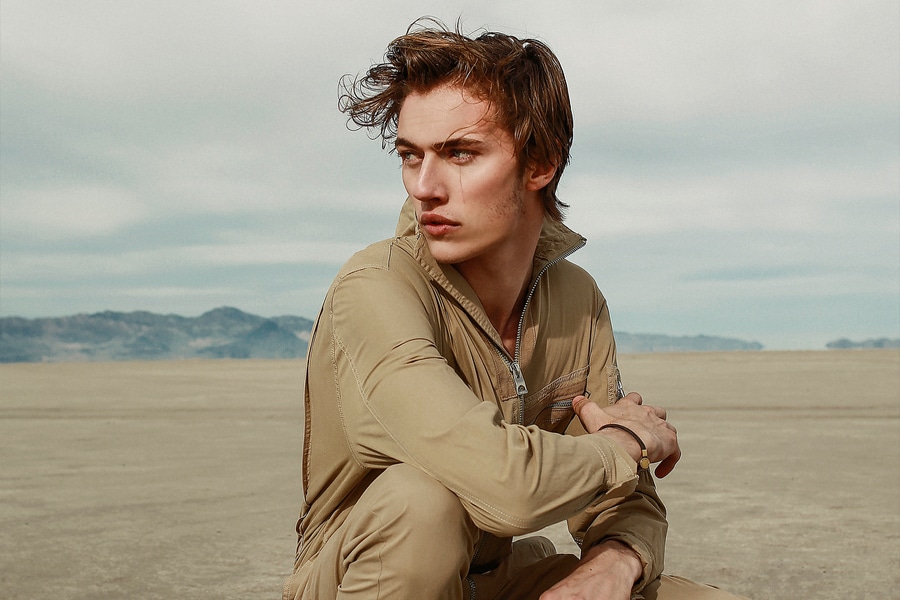 2. Lucky Blue Smith
His name might be Lucky Blue Smith, but don't take that to mean this top male model didn't work hard for his success. After all, it's not easy garnering over 3 million followers on Instagram. Equipped with stirring blue eyes and perfect blonde hair, Smith began modelling for Saint Laurent at the tender age of 12. Soon after, he was working with names like Tom Ford, Tommy Hilfiger, and Calvin Klein. Nowadays, he ranks among the biggest Insta-models in the world, with the aforementioned 3 million-plus followers to show for it. If you're looking for a veritable modern-day superstar (and one of the most beautiful male models on the planet), you've found him right here.
Career start: 2009
Best known for: Saint Laurent, Tom Ford, Tommy Hilfiger, and Calvin Klein
Height: 1.83 m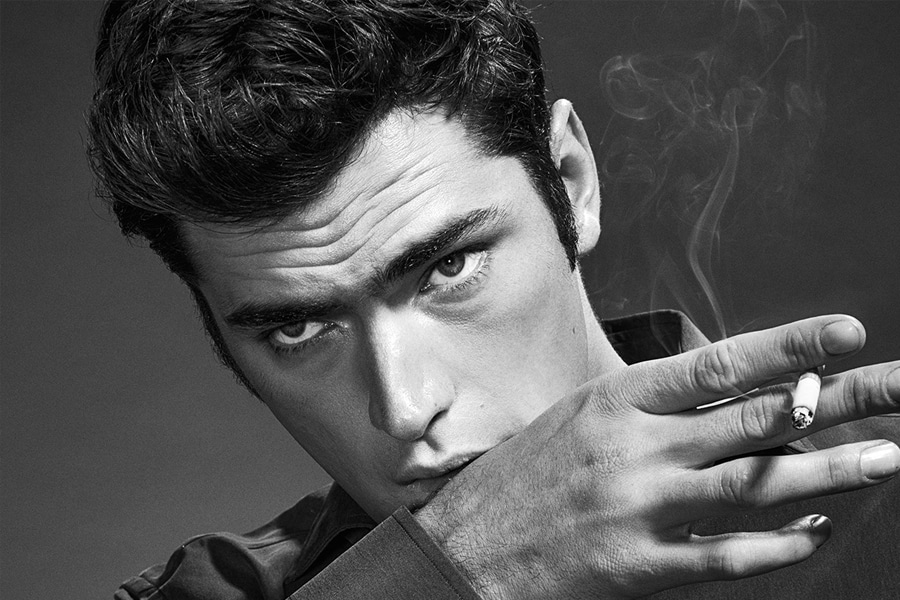 3. Sean O'Pry
If you follow fashion with even a passing interest, then you recognise the handsome face of Sean O'Pry. Indeed, the 29-year-old has enjoyed the kind of career that virtually all other male models aspire to. Success is the operative word here, as O'Pry has frequently been listed as one of the highest-paid male models in the world, if not the highest paid. All the while, he maintains a somewhat elusive social media presence, which only seems to work in his favour. That said, he's still racked up over 600k followers on Instagram. In addition to his bevy of appearances on runways and in magazines and commercials, O'Pry has also starred in music videos for Madonna and Taylor Swift.
Career start: 2006
Best known for: 'The Most Successful Male Model' since 2013; starred in Taylor Swift's music video "Blank Space"
Height: 1.83 m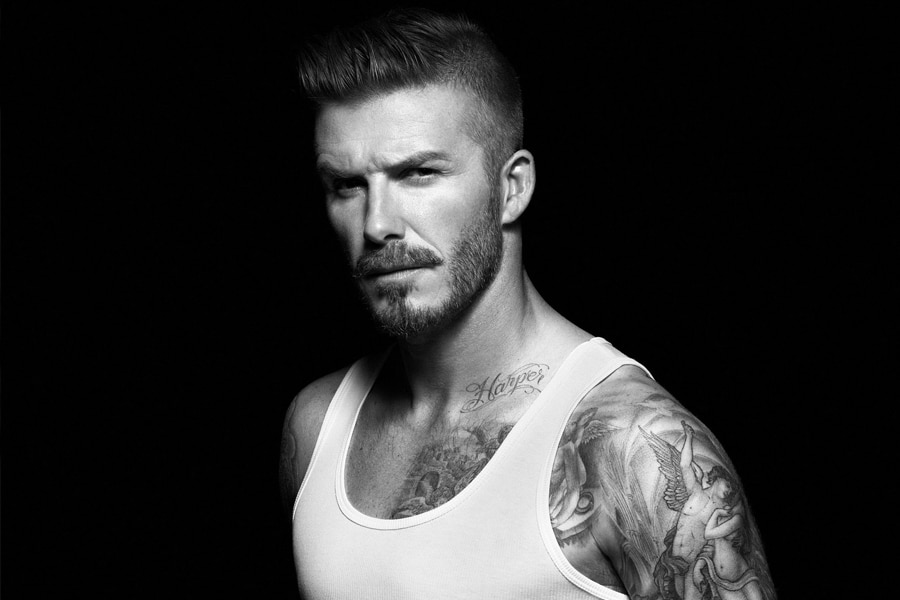 4. David Beckham
Call us frontrunners if you must, but David Beckham is definitely no stranger to the world of modelling. The former "Sexiest Man Alive" (according to People Magazine) has lent his sharp smile and ripped abs to a slew of major brands, including H&M, Addidas, Emporio Armani, and Dolce & Gabbana. One could even say that his career as a fashion icon and spokesperson has ultimately dwarfed his former run as an English footballer, or is that going too far? No matter where you stand on the matter, you can't deny that Beckham has duly capitalised off of his incredibly good looks. As a result, he routinely ranks among the highest-paid retired athletes in the world.
Best known for: soccer star
Height: 1.83 m
5. Channing Tatum
Before he was one of the world's foremost movie stars, Alabama-born Channing Tatum was a roofer, a stripper named Chan Crawford, a dancer in music videos, a successful male model, and one of Tear Sheet magazine's "50 Most Beautiful Faces." In the early 2000s, he landed modelling gigs with a slate of big-name clients, including Abercrombie & Fitch, Nautica, Dolce & Gabbana, American Eagle Outfitters, and Emporio Armani. His film career began in 2005 and then took off in 2006, when he starred opposite future wife (now ex-wife) Jenna Dewan in "Step Up." Remembering his early days as a male stripper, Tatum conceived and starred in a little movie called "Magic Mike," which came out it 2012 and solidified his A-list status. He's been a household name ever since. Whether he's a famous male model or a male model who became famous is for you to decide, but either way, he's super famous.
Career start: 2000
Best known for: leading role in Magic Mike (2012)
Height: 1.85 m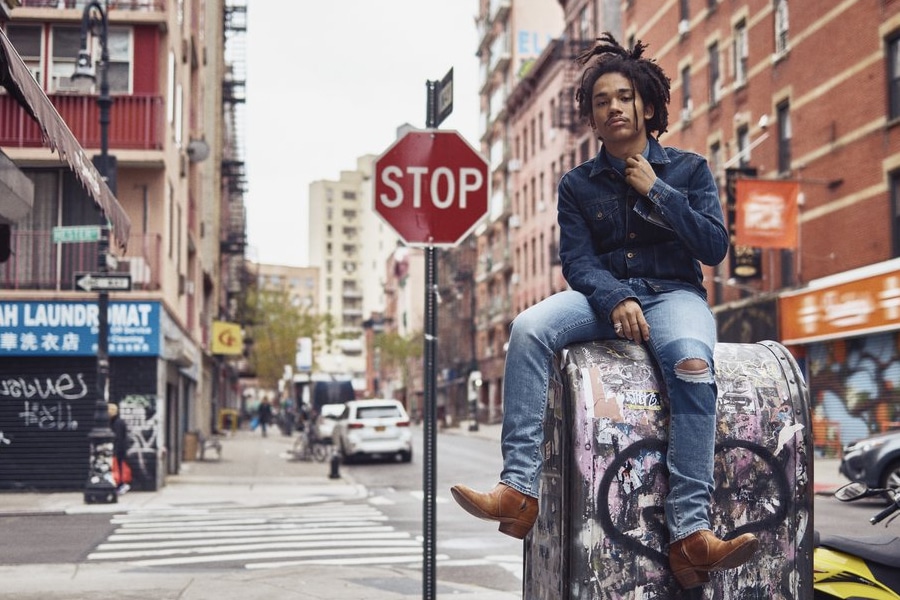 6. Luka Sabbat
When not perfecting streetwear trends, Luka Sabbat (aka Mr. Fallback on Instagram) is setting them, which is quite a feat given the fact that he's just 21 years old. What's even more impressive is Sabbat's ability to make outlandish fashion statements seem downright appealing, such as the cross-body bag trend. It's then no surprise that the famous male model has turned all the right heads and amassed 1.7 million Instagram followers in very little time. This is what being a modern-day influencer is all about. Oh, and did we mention he's been linked to Courtney Kardashian? Yeah, this guy is going places.
Best known for: worked with Warren Lotas and YEEZY
Height: 1.52 m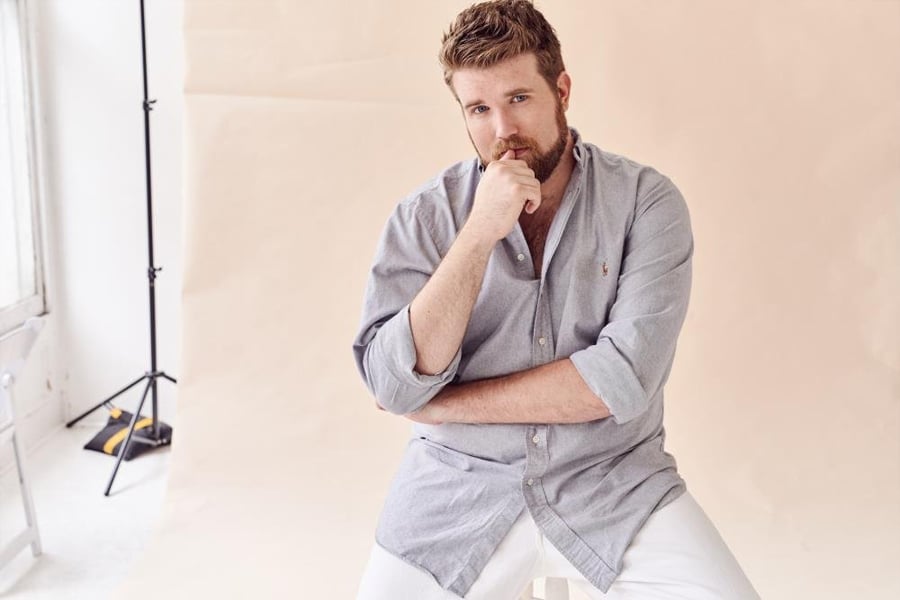 7. Zach Miko
Upending preconceived notions of what the hottest male models are supposed to look like, Zach Miko measures in at six and a half feet tall with a 40″ waist. That makes him the ideal match for IMG agency's "Brawn" division, where he's thrived by way of his "regular guy" persona. Decades ago, Miko wouldn't have been allowed near the runway, but nowadays, this top model has become a wildly successful signifier (and huge promoter) of male body positivity. Is he the most famous male model of all time? Not quite yet. But as cultural norms continue to change, he very well might get there, so we're spreading the love.
Best known for: very first "brawn" model (plus size male model)
Height: 1.82 m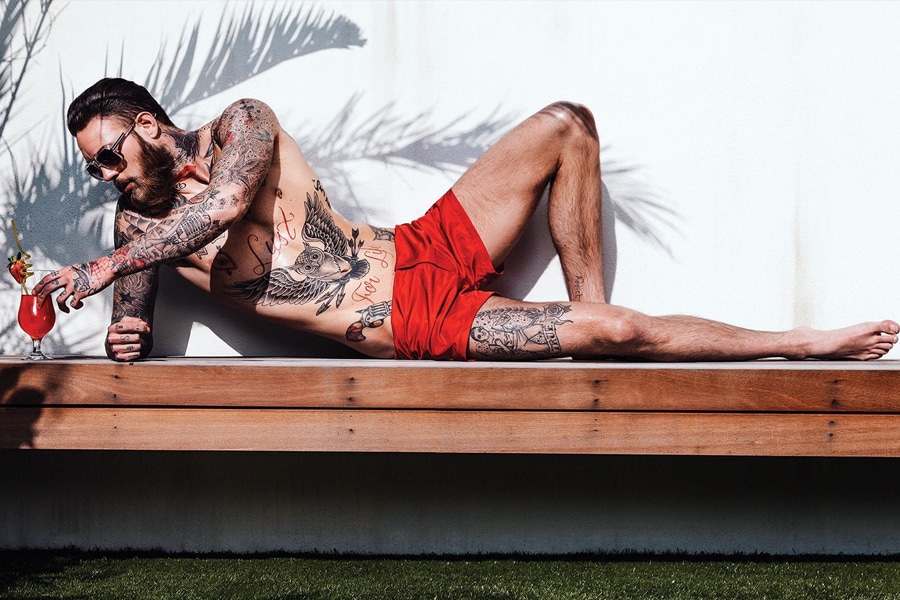 8. Billy Huxley
We won't go as far as saying that top male model Billy Huxley created the ubiquitous hipster beard trend, but he certainly helped popularise it. That and his spectacular tattoo work makes him an unconventional figure in the world of male modelling, where smooth faces and unmarked bodies tend to reign supreme. It's also helped this British male model land major gigs with brands like ASOS, Adidas, and Vagabond. While the very movements he helped inspire aren't as culturally relevant as they once were, Huxley continues to redefine fashion for the modern era—just ask his 360k Instagram followers.
Career start: 2012
Best known for: a tattooed model featured in campaigns for ASOS, Adidas, and Vagabond
Height: 1.9 m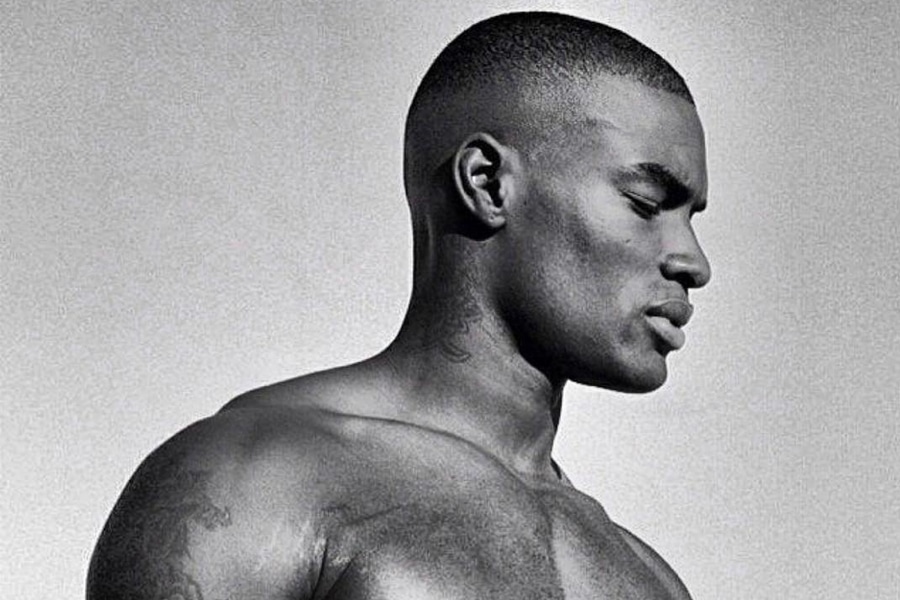 9. Tyson Beckford
As you might have noticed, we've primarily been keeping it "new school" on our list of the most famous male models…until now. Enter Tyson Beckford, who was best known as the face of Ralph Lauren's Polo line back in the 1990s. The man's achievements are nothing short of extraordinary, which helps explain why Vogue Magazine once dubbed him the "Top Male Model of All Time." He's also been previously named "Man of the Year" by VH1, and one of the "50 Most Beautiful People in the World" by People Magazine. When his modelling career began to wane, Beckford forayed into the world of television. In 2003, he appeared on the celebrity reality game show "I'm a Celebrity…Get Me Out of Here!" and then later co-hosted the contest "Make Me a Supermodel" for Bravo (he's also been a judge and mentor on Australia's version of the very same show). Now 48 years old, Beckford duly maintains his muscular figure and stunning good looks. He also makes headlines on occasion, though namely for his recent feud with Kim Kardashian. Nevertheless, in the world of guy models, he remains a legend.
Career start: 1992
Best known for: Ralph Lauren Polo model
Height: 1.83 m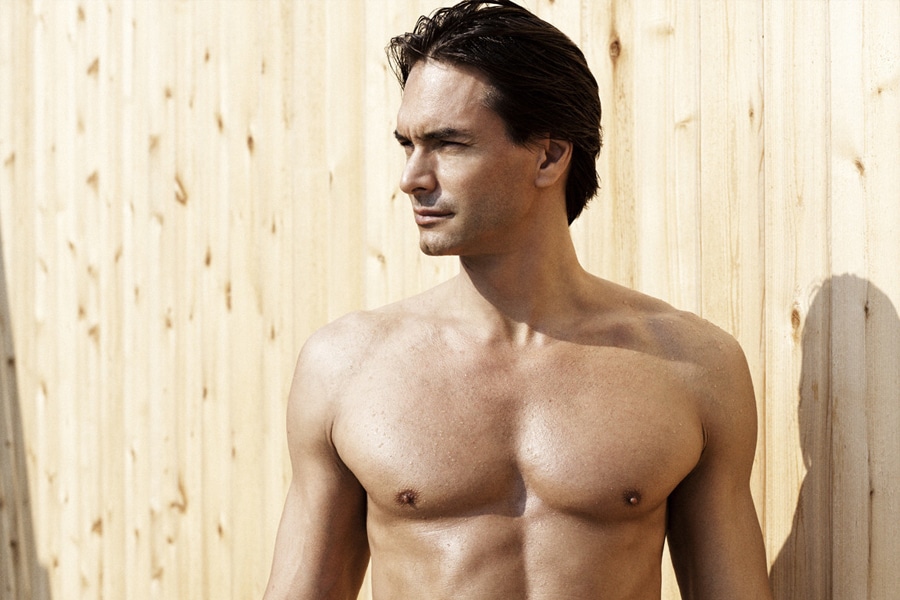 10. Marcus Schenkenberg
Capping off our list of the most famous male models of all time is another old school legend by the name of Marcus Schenkenberg. Blessed with a toned body and naturally handsome face, this foreign male model launched to fame in the 1990s, namely through his appearance in various Calvin Klein adverts. He also partook in major campaigns for fashion houses like Versace, Armani, Donna Karan, and Iceberg. Setting an example for the next generation of top male models, Schenkenberg began to diversify while still at the height of his career. In 1997, he published a book about his life and work. Two years later, he recorded a song and then signed a recording contract with EMI. In the 2000s, he became quite active on the small screen, appearing mostly as himself in a slew of TV shows, including "The Surreal Life" and "One Life to Live." He's also guest-hosted an Italian soccer TV program and appeared on shows like "Germany's Next Topmodel." Last but not least, it's been suggested that Schenkenberg provided the inspiration for Samantha's supermodel boyfriend in "Sex and the City." May he similarly inspire all the up and coming male models out there.
Career start: 1990
Best known for: Calvin Klein advertisements
Height: 1.93 m
You'll also like:
How to Grow Your Instagram Following
24 Best Australian Men's Fitness Instagram Accounts
26 Most Stylish Australian Men of Instagram
General FAQ
Who are the top 10 male models?
The top 10 most famous models are David Gandy, Lucky Blue Smith, Seon O'Pry, David Beckham, Channing Tatum, Luka Sabbat, Zach Miko, Billy Huxley, Tyson Beckford, and Marcus Schenkenberg
Are there any male supermodels?
Male supermodels are very rare. The may be known by top fashion insiders but most likely not by the general public.