The Wind Up – Watch News #3
Welcome to our first regular Series on Man of Many: The Wind Up covering the latest watch news from around the globe to keep you in the know on all things horology.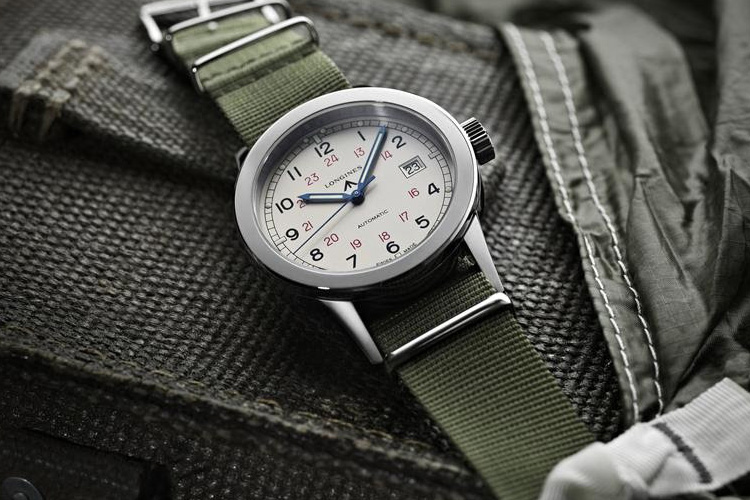 Longines Heritage Military COSD
The newest addition to the Longines Heritage line can be summed up in two words: classic cool. A real winner, Longines hit the nail right on the head with this one. A wonderful reissue of the original COSD-issued military Longines, the new design has not lost an ounce of old-school charm. Presented in an off-white, almost cream dial colour with blue-steeled hands, the face of the watch screams originality and is absolutely gorgeous. The thickened case bezel and overly large crown create wrist presence without making the dial seem inferior to the whole package. Lovely little touch with the red hour marker trackers along the interior rim of the dial as well. Could do without the date window though. I feel it disrupts the flow of the otherwise clean dial. Longines have opted to keep the overall cost of the piece down by utilising a modified version of the ever popular ETA 2892-A2 calibre which should provide the wearer a couple of day's worth of reliable timekeeping. A very affordable piece that pays homage to the manufacturer's deeply enriching history.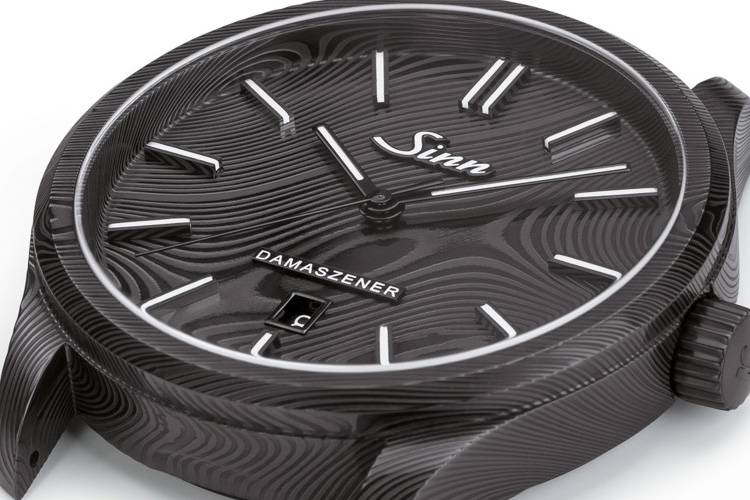 Sinn 1800 S Damaszener
Not the most well known name in watchmaking, Sinn have however caught my attention with their newest piece. The 1800 S Damaszener, produced in a very limited run of 100 pieces, it definitely is not a watch you are likely to see every day. Produced entirely of Damascus steel, the result is as aesthetically appealing as it is captivating. The direction of the dark and light lines produced by the Damascus steel coating process is so fluid and natural. The thin white hour markers and hands break apart the synergy of colour and movement, but not enough so as to deter from the overall effect. It is clear that Sinn have designed this piece with visceral artistry in mind, as they have opted to use the obviously reliable but relatively inexpensive ETA 2892-A2 calibre as the workhorse. The watch screams presence, but for the price I would like to have seen something a bit better movement wise.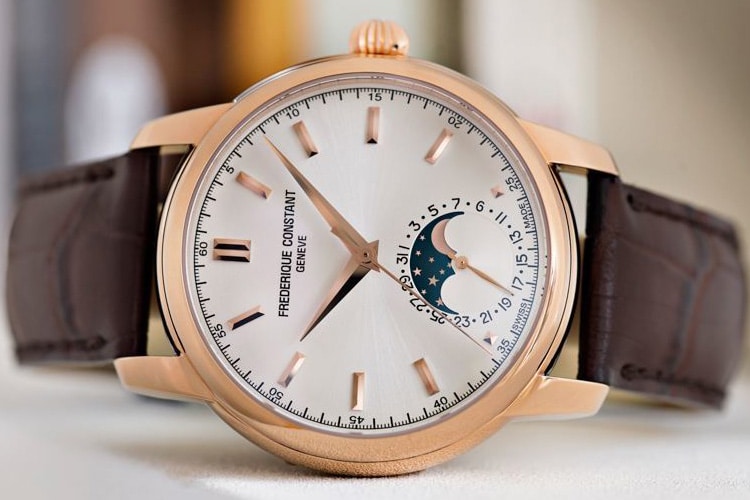 Frederique Constant Classic Manufacture Moonphase
In house. Two words that should make anyone with even the faintest interest in watchmaking want to know more. Frédérique Constant have released the newest addition to their collection with their all in-house calibre FC-715 (which is an upgraded version of their existing in-house calibre FC-705). Lets nerd out a bit with this. Self-winding, 42 hours of power reserve, beats at 28 800 BHP, fills the case nicely at 30.5 mm, circular Geneva striping on the main bridge with circular graining on the lower bridges, bevelled angles and a beautiful gilded rotor. The cherry on the cake? The perlage-decorated hunter-style case-back lid. Dial wise, it is flawless. Great symmetry and balance, nothing is too big or too small. Finishing is tantamount to perfection, and the onion-shaped crown is really very charming. My choice would be the rose-gold plated steel, but there is a stainless steel option as well. The price is exactly where you would want it to be as well.
Harry Winston Opus 14
About a week ago, the crazies over at Harry Winston released their interpretation of a 1950s record changer. An icon of the day, the record changer really was at the forefront of American music technology. If I were to look at this piece purely from a technical standpoint, I would be speechless with respect to its incredible complication that enables the wearer to see an automaton-style mechanism at play. But, I am not going to. I am going to go completely against the grain of what the vast majority of watch aficionados out there think of this piece. It is hideous. It is atrocious. It is something that should never have left Harry Winston's research and development department. Its proportions are off. Its dial reeks of tacky 1950s American vibe. Its colour scheme reminds me of Captain America. Tasteless is a very big understatement in my opinion. I am not one to rip into a watch in such a hyper-critical manner, but this thing deserves it. There are so many plaudits being awarded for this atrocity that I am left wondering if we are looking at the same thing. I understand the technical marvel that resides deep within the beast. I understand that it is made of 1066 components. I would love to study the manually wound calibre HW 4601. But it really ends there for me. A visceral abomination that is both overpriced and oversupplied.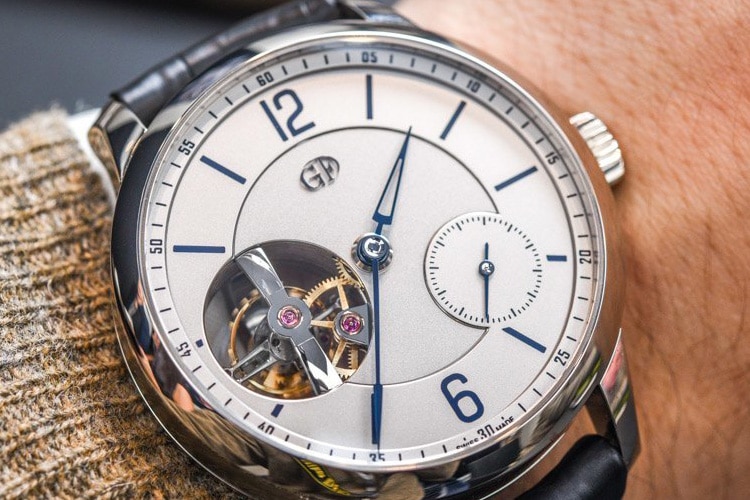 Greubel Forsey Tourbillon 24 Seconds Vision
Greubel Forsey is a name synonymous with the highest standard of haute horlogerie around at the moment. For those of you who are unaware, I recommend taking a few moments to research the company and its products. Truly outstanding pieces. The Tourbillon 24 Seconds Vision is their most recent piece, which took top honours at the coveted Grand Prix d'Horlogerie de Genève Awards a week ago. Full plaudits and a round of applause ladies and gentlemen. Not an easy feat by any means. This piece is a toned down version of a product line that otherwise boasts some of the most ostentatious and daring pieces in watchmaking today. The piece itself is a delight, and at 43.5 mm is in keeping with today's preferred sizing. More often than not, the addition of a tourbillon tends to overcome a dial, but in this case the tourbillon window size and placement is damn near perfect. A millimetre or two smaller may have served the overall balance of the piece better though. The centre dial has a grainy white-hue to it, while the surrounding real estate is as white as snow, all made from galvanized palladium plating. Sharp blue-steel hands, and hour markers that have been engraved into the actual dial and then oven-fire enamelled complete the overall package. The movement is Greubel Forsey all over, with a glass dome protruding from the bottom of the caseback that reveals the utterly stunning tourbillon. Lug architecture ingenuity ensures that the dome does not affect comfort or wearability. Obscenely priced, rarer than hen's teeth, but a deserved winner of the watch of the year.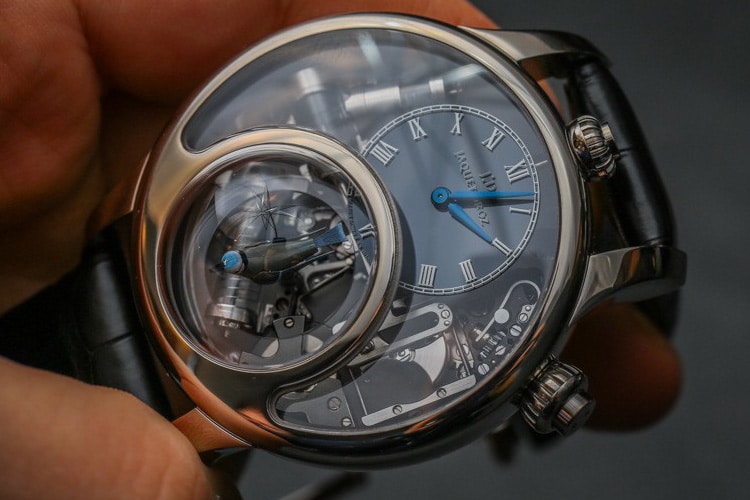 Jaquet Droz Charming Bird
A special mention to Jacquet Droz's Charming Bird, which won the 'Mechanical Exception' category in the Grand Prix d'Horlogerie de Genève. A stunning piece that becomes animated once activated, with the Charming Bird coming to life, bringing along with it sounds akin to a bird singing. A true spectacle in watchmaking, if there ever was one. The micro-engineering that went into this piece is nothing short of mind blowing. Bellow tubes and piston systems co-exist in an already busy calibre 615 automatic movement. The Charming Bird itself is beautifully decorated, while its movements are very natural for something purely mechanical. This piece truly exemplifies the notion of art mimicking life. Contemporary showmanship in watchmaking is rarely achieved to such a high standard. Jacquet Droz, I take my hat off to you.
You'll also like:
The Wind Up – Watch News #2
The Wind Up – Watch News #1