Bvlgari's Octo Roma Carillon Tourbillon Chiming Watch
Bulgari's work in the world of fine watchmaking is usually characterised by ultra-thin pieces wrapped in titanium, but for 2021, the brand is taking a completely different approach. Introducing the Bulgari Octo Roma Carillon Tourbillon, an innovative new timepiece featuring a repeater striking the Chimes Of Westminster on three gongs.
You'll Also Like:
Iconic Baselworld Watch Fair Returning in April 2021 as 'HourUniverse'
5 Ultra-Rare Patek Philippe 'Endgame' Timepieces are Heading to Auction
TAG Heuer Teams Up with Porsche for the Ultimate Carrera Racing Chronograph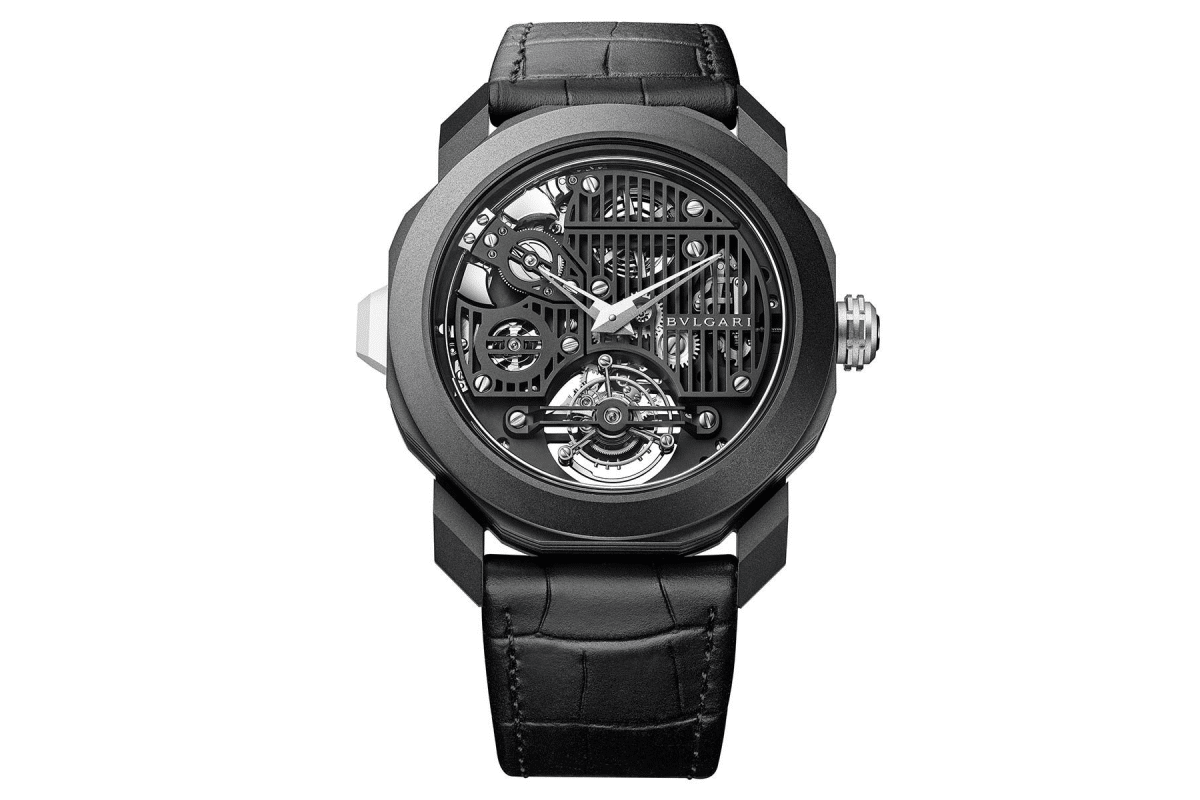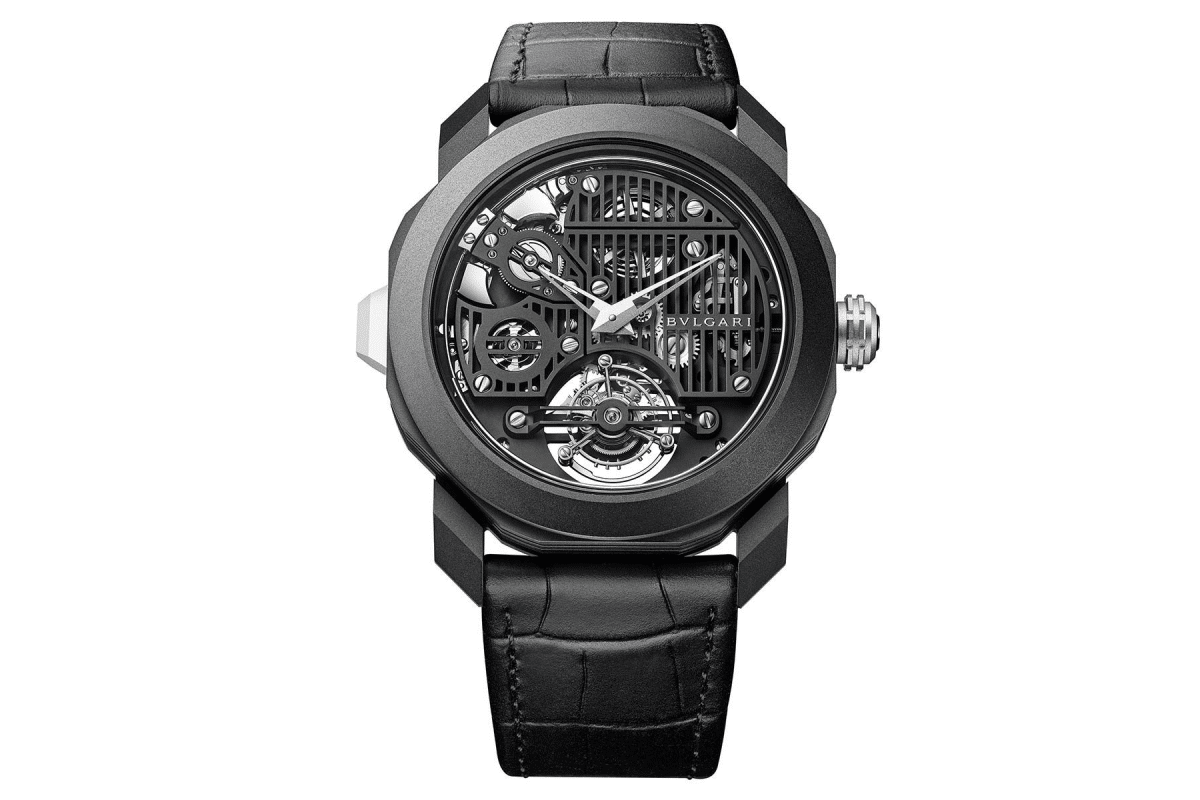 You might be wondering how on earth watchmakers over at Bulgari we're able to fit the Chimes Of Westminster on three gongs inside this Octo Roma Carillon Tourbillon. Well, fans of Bulgari can tell you that the watchmaker has been pushing the envelope of what can and can't fit inside a watch, making them synonymous with the phrase ultra-thin. Unveiled at the LVMH Watch Week 2021, the Bulgari Octo Roma Carillon Tourbillon marks a new era for chiming watches, one that the Italy luxury house is describing as 'revolutionary'.
"In the watch industry, we are sitting on an amazing patrimony and that is chiming watches," Antoine Pin, Bulgari watch business unit managing director told Man of Many. "But in order to live, we need to develop, innovative and rethink the way we present chiming watches. Like all patrimony, it needs to live. No tricks."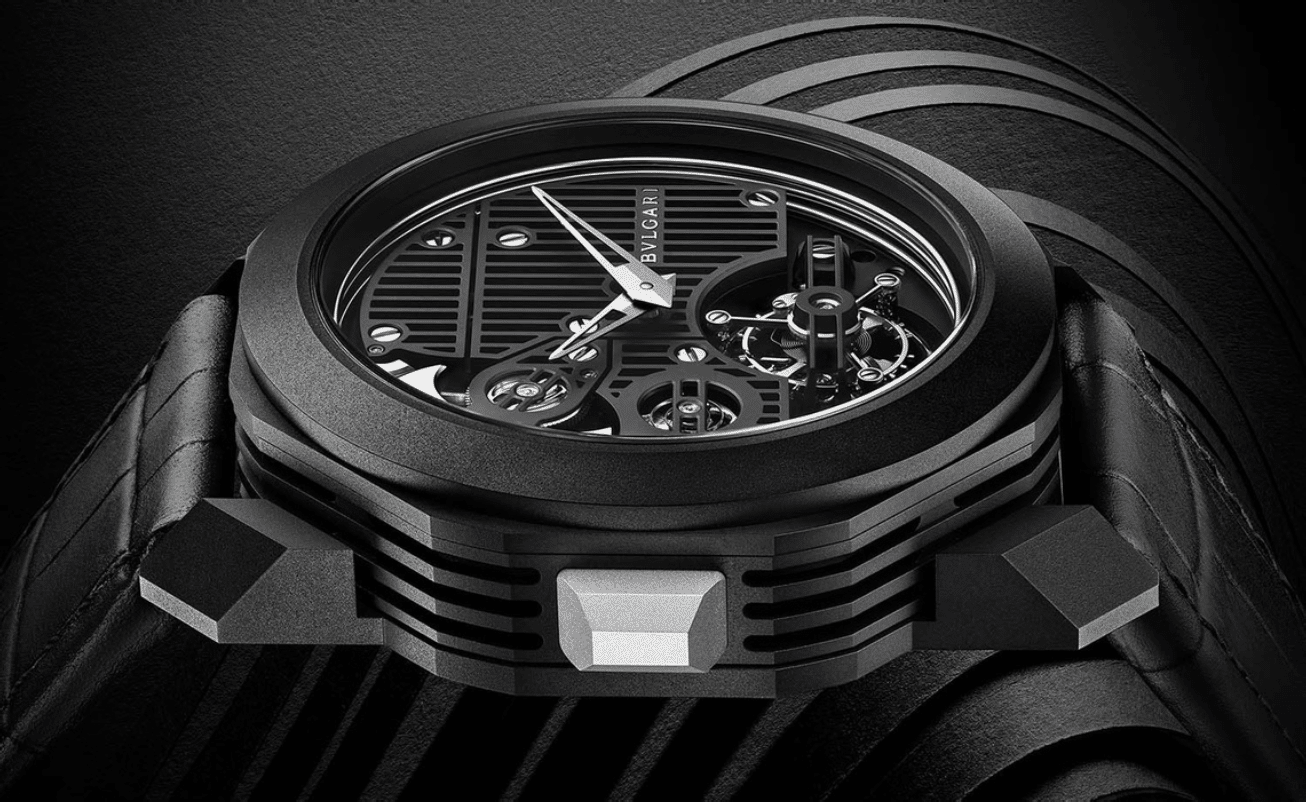 Combining their love for high-end jewellery pieces and highly complicated horology, Pin and Bulgari have put the spotlight back on the heritage construction, however, this watch is anything but traditional. Boasting the three-hammer chime combined with a tourbillon regulator, Pin revealed that the Octo Roma employs an innovative mechanism within its incredibly complex construction.
"The hammers and gong are connected to the calibre but the chimes are connected to the case itself," he said. "This constriction is made to give the maximum transition out of the case and to minimise the distribution and disruption, we have emptied the case. The mass of titanium would have blocked the sound."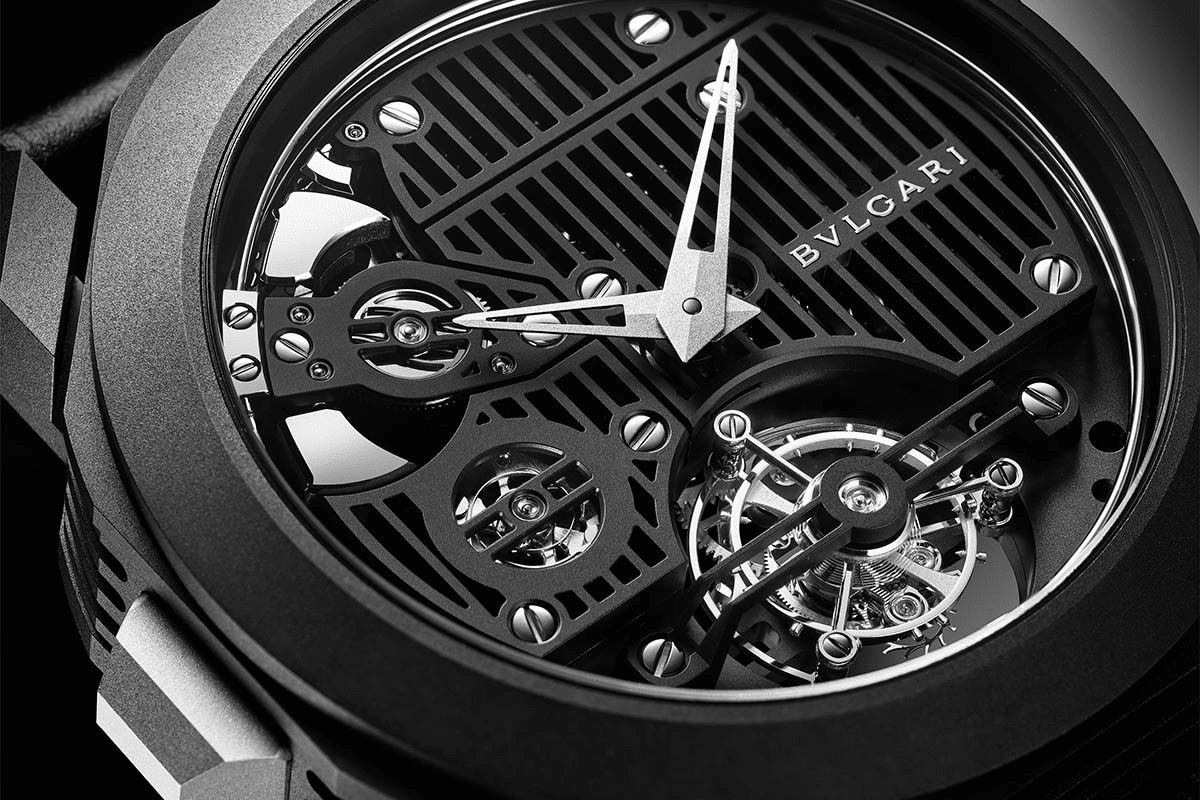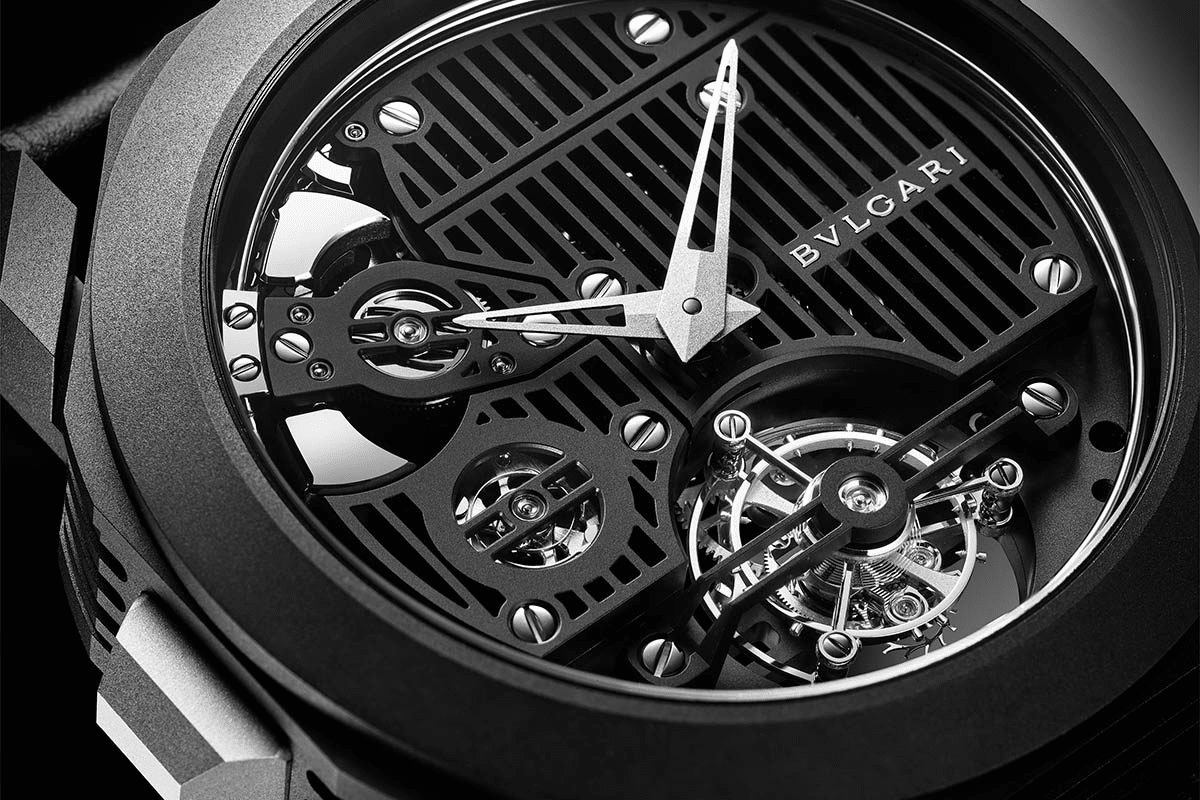 Underpinned by the exquisite, transcendent beauty the watch boasts a matte black DLC coated titanium case and grille-style dial for the first time, giving it a unique design that begs you to take a closer look. Underneath lies, the brand-new manually wound Caliber BVL428 alongside 432 total components. What's remarkable about this timepiece is its ability to maintain a water-resistance of 30 meters despite the contemporary-looking grille dial, but Pin believes there is more to this piece than just high-end production.
"Chiming watches are more to us than just amazing constructions. You can really reach the ultimate complexity with chiming watches, but at the same time, because it is so complex, this category of product has not gone through an innovation period over the last 20 years," he said.
"As with many other elements of watchmaking, the propagation of the sound and the ability to generate different sounds opens up a huge world of creativity. We've opened the door to new possibilities, there are plenty of things that we can bring to those constructions. It's time for us to revisit our products. Even if we just resize our movements, just with this action we could create a stronger case and space for sound. It's time to anchor chiming watches into the 21st century, not give the feeling that you're trying to revisit the classic models of the past. It's about making sure you put a great brain into a beautiful body."
Held together inside a 4mm titanium case with an included white gold crown set with a black ceramic insert, this masterpiece of sensorial watchmaking is limited to only 15 pieces at an outrageous price of USD$259,000.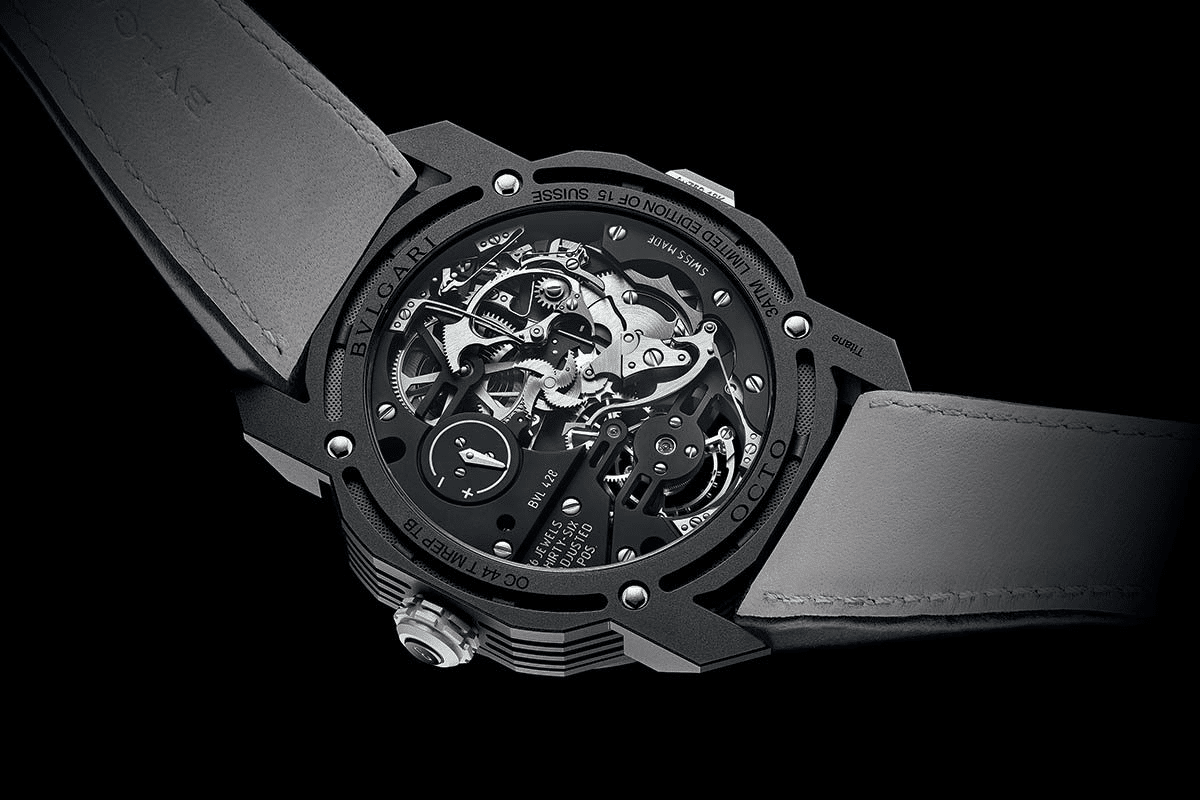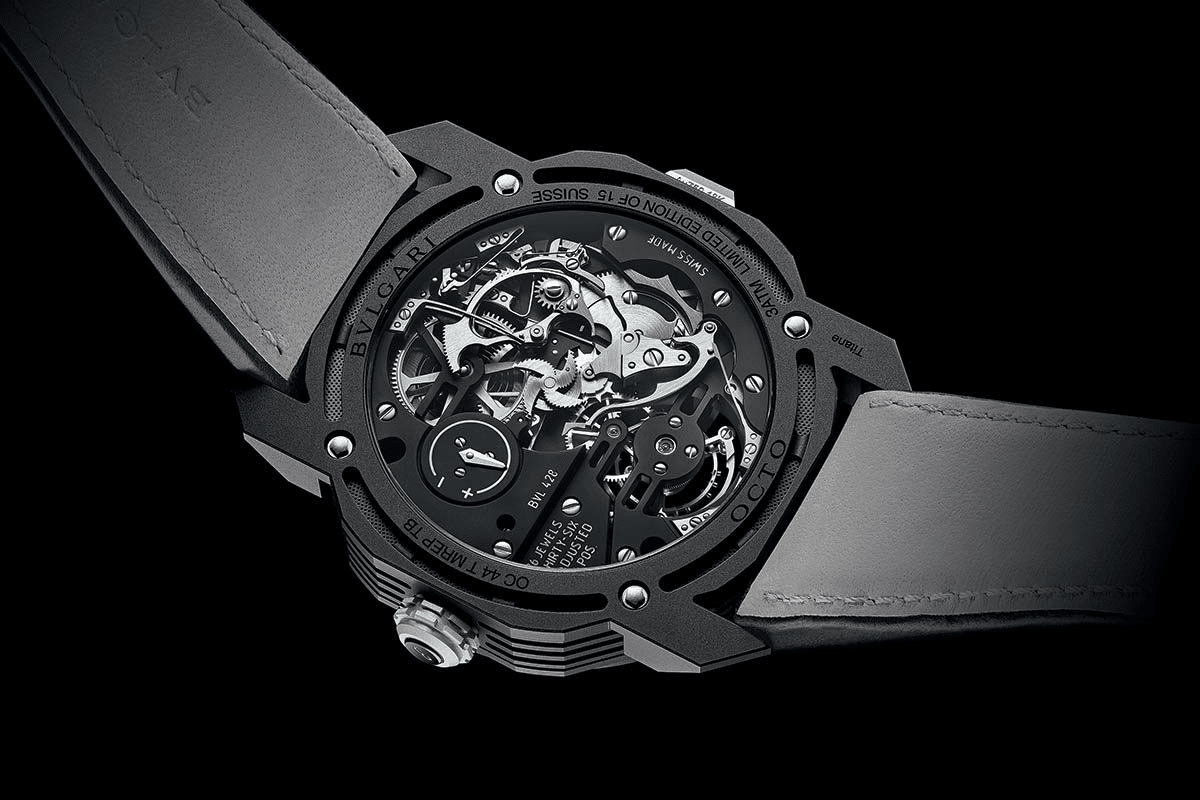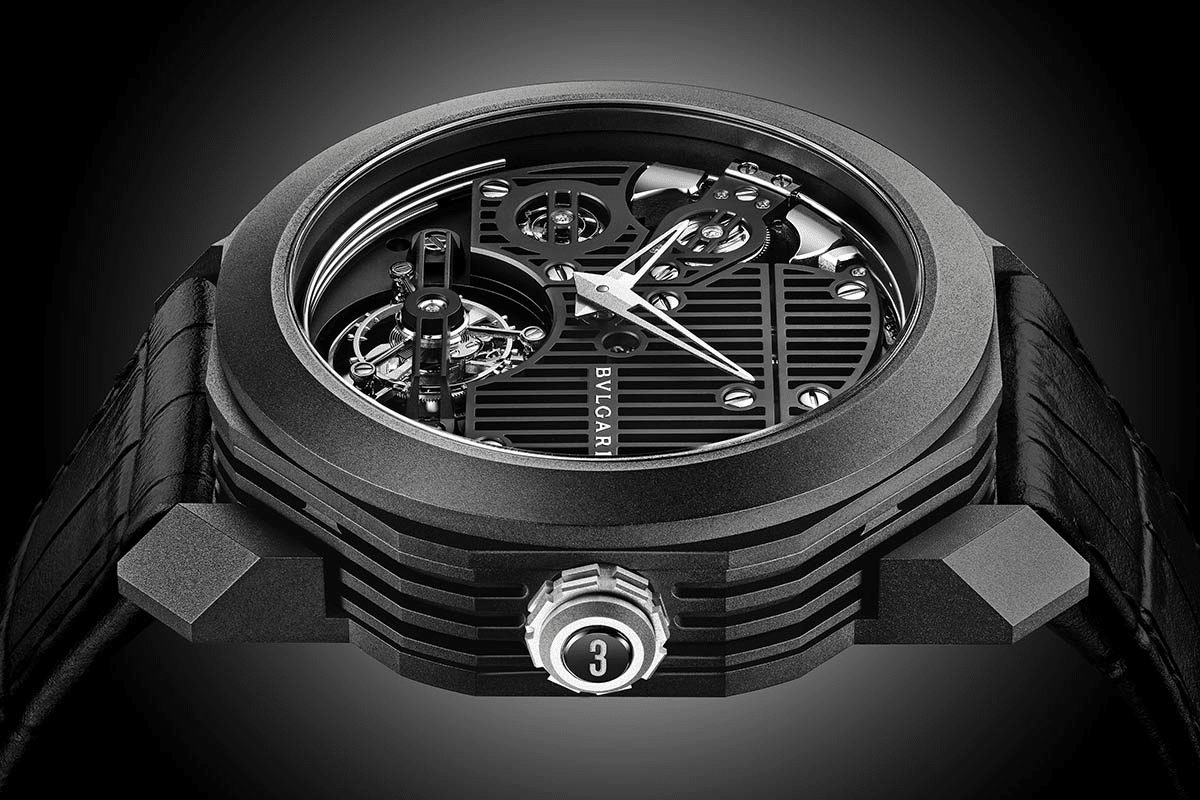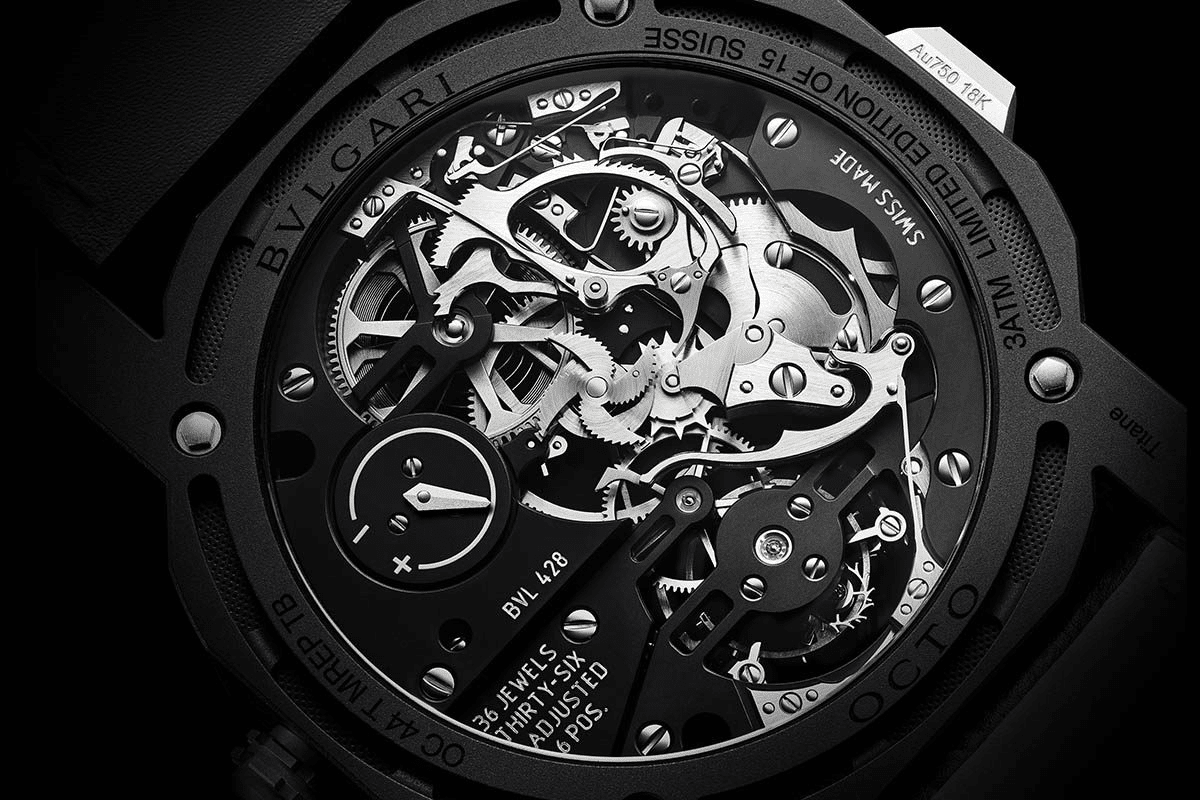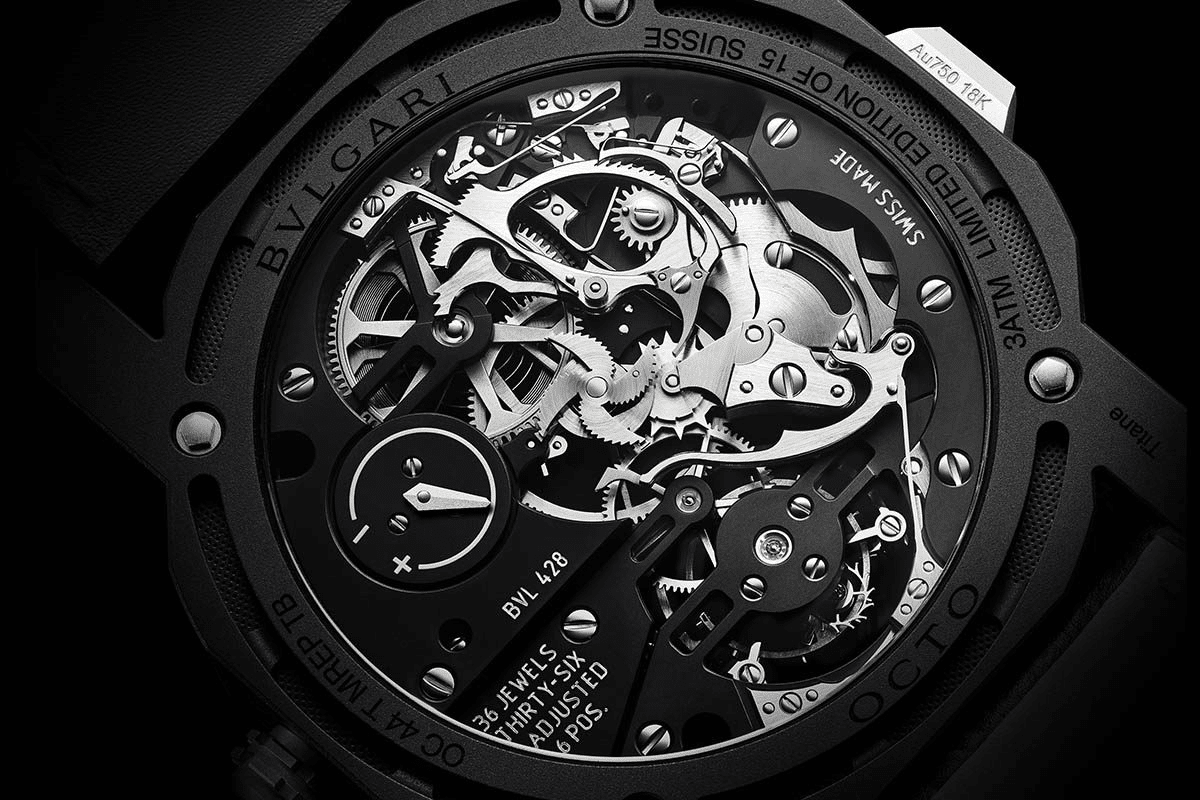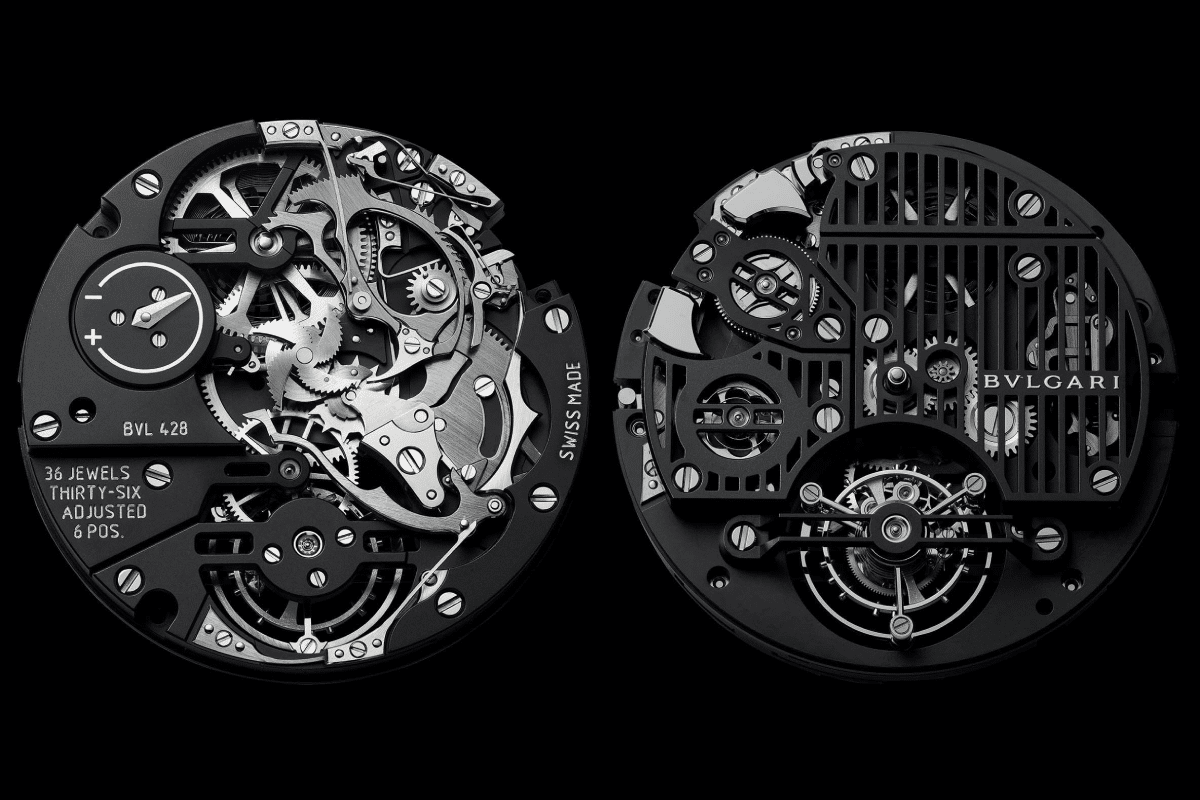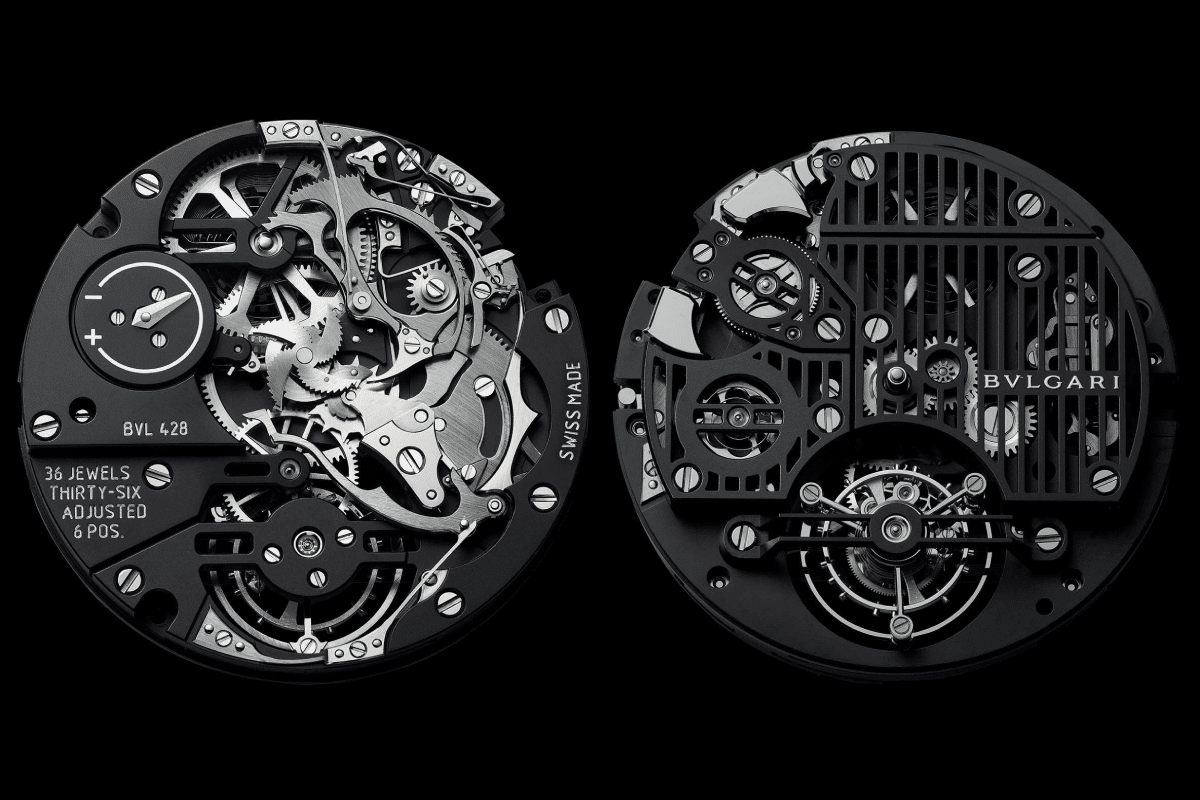 You'll Also Like:
Iconic Baselworld Watch Fair Returning in April 2021 as 'HourUniverse'
5 Ultra-Rare Patek Philippe 'Endgame' Timepieces are Heading to Auction
TAG Heuer Teams Up with Porsche for the Ultimate Carrera Racing Chronograph