Celebrity Watches of the Month – October 2019
Welcome to the next instalment of Celebrity Watches of the Month, a new series that focuses on what watches our favourite celebrities are wearing.
From the likes of Justin Bieber's vintage solid gold Audemars Piguet to Benedict Cumberbatch's very modest looking Jaeger-LeCoultre, and from Yohan Blake's lightweight Richard Mille to Ed Sheeran's million dollar Patek Philippe, we've got all the bases covered.
Read on and enjoy the Celebrity Watches of the Month!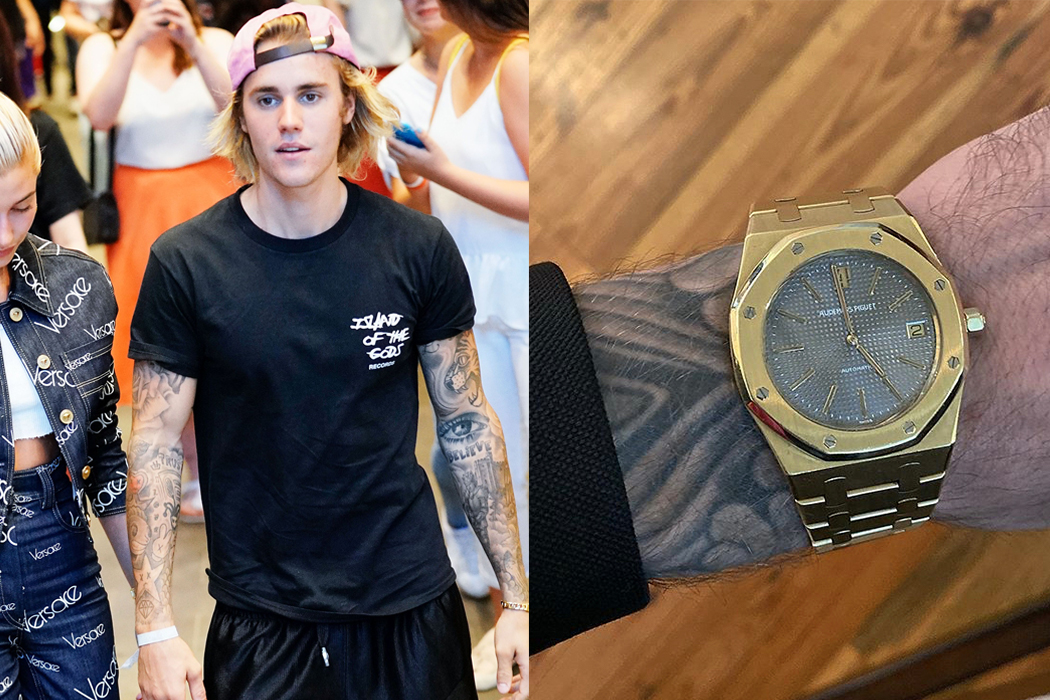 Justin Bieber's Solid Gold Audemars Piguet Royal Oak
Not any ordinary gold Royal Oak, mind you. Justin Bieber's solid gold Audemars Piguet Royal Oak is reference number 5402BA and presumably made from the late 70s to the early 80s. It's a phenomenal piece and doesn't look at all out of place in today's horological landscape. Nice to see such a young entertainer dabbling in something that is more than just glitz and glamour. Justin Bieber and substance. Wow, never thought I'd mention those two in the same sentence.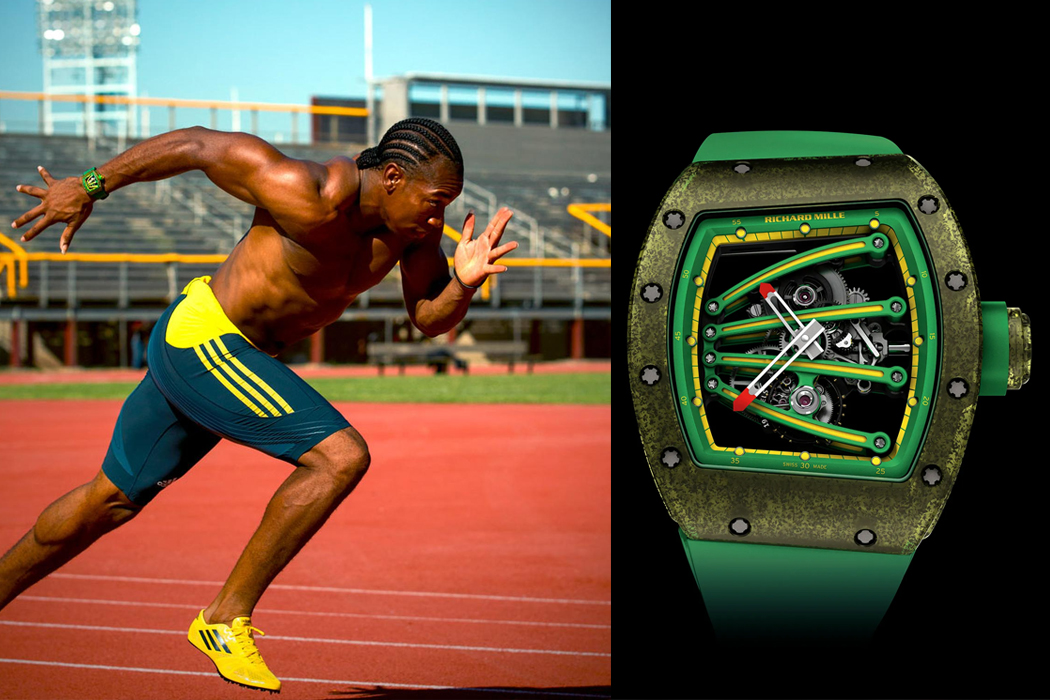 Yohan Blake Sets the Pace While Wearing a $620,000USD Richard Mille
Yohan Blade's enigmatic personality was accentuated by something lean, mean and green strapped to his wrist during the IAAF World Championships at the Khalifa International Stadium in Doha, Qatar. The watch in question is the Richard Mille 59-01 Tourbillon Yohan Blake, a timepiece made specifically to suit the left-handed sprinter (meaning he actually wears the watch on his right wrist… word). Aptly named the "Beast", Yohan Blake is an incredible sprinter and with that lightning-fast speed, you can imagine just how strong a watch needs to be to withstand the pressures during an all out sprint. Interestingly enough, the RM 59-01 features "Beast bridges", which are actually bridges on the watch's dial splayed out to resemble Blake's iconic hand and finger orientation while sprinting.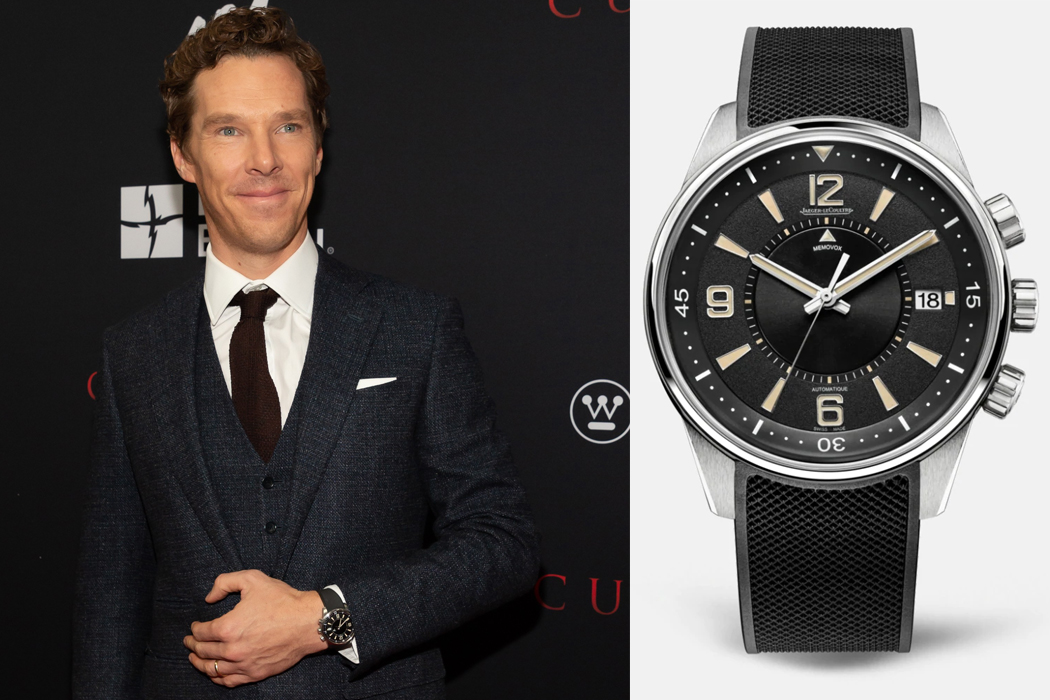 Doctor Strange and his Jaeger-LeCoultre Polaris Memovox
Benedict Cumberbatch, or as I like to call him by his Marvel Universe persona, Doctor Strange, was seen wearing a very low-key Jaeger-LeCoultre at "The Current War" world premiere in New York. The watch is quintessentially Cumberbatch, and his love for Jaeger-LeCoultre stretches back to his first showing for the Marvel Universe in Doctor Strange where he was seen wearing a Master Ultra Thin Perpetual. The Polarix Memovox is a celebration of the original Polaris from 1968, and 50 years on it still carries with it the trying attributes of a true tool watch. A match surely made in horological heaven between Jaeger and Strange.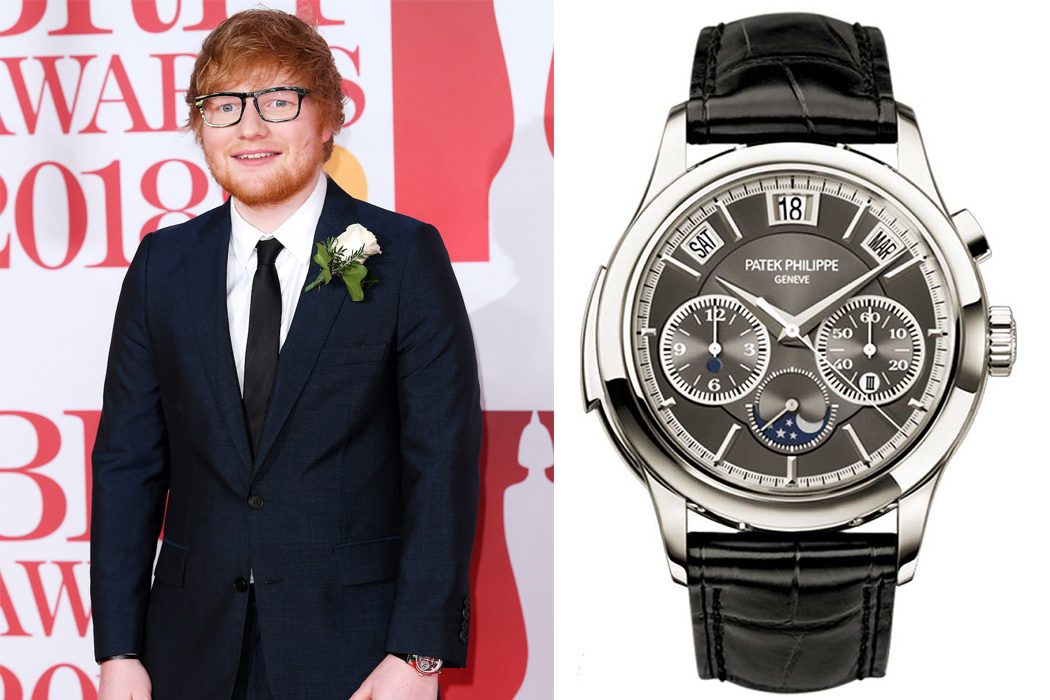 Ed Sheeran's Million Dollar Patek Philippe
Ed Sheeran is no stranger to the perverted horologist. From Richard Mille to Rolex and everything in between, he has been seen wearing some of the world's most desirable (and most expensive) watches. A few times now, Ed Sheeran has been spotted wearing a nifty little number: The Patek Philippe 5208P Grand Complication. The price tag on this beauty likely exceeds the million dollar mark, and within the lores of horology, the 5208P is deemed royalty.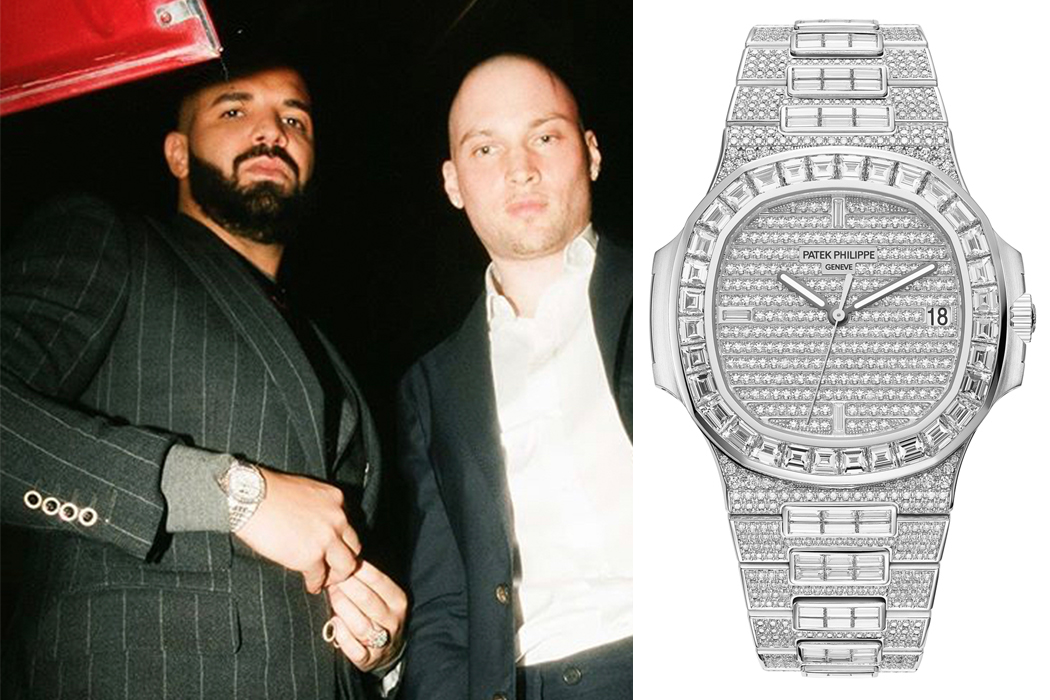 Drake's Hot Line Bling
When it comes to diamonds on watches, Drake seems to be leading the charge. And with this particular example seen on his wrist while celebrating his birthday, it seems as though he didn't exactly pull back on the extravagant factor. Priced at an eye-watering £343,000, the Patek Philippe 5719/10G Nautilus boasts 255 diamonds on the dial, 3 baguette diamond hour markers, 100 diamonds on the case, 32 baguette diamonds on the bezel, 803 diamonds on the bracelet and 150 baguette diamonds on the bracelet links. That amounts to 1,343 diamonds with a total weight of just under 19 carats. Go hard or go home, right?