Floyd Mayweather Just Bought Himself "The Billionaire Watch" – Can you guess the price tag?
Anyone who knows anything about Floyd Mayweather knows he spends money like a true baller. When the undefeated champion isn't buying planes or strip clubs, he's taking trips around the world and dropping millions in cash on jewellery and watches. Yet even with all that extravagance preceding him, it's hard not to be impressed with Mayweather's latest acquisition: "The Billionaire Watch" from Jacob & Co.
First unveiled at Baselworld in 2015, "The Billionaire Watch" represents a collaboration between Jacob Arabo and Italian magnate Flavio Briatore. True to its name, the piece is simply exploding with opulence. Specifically, the watch is set with 260 karats of emerald-cut diamonds in an inverted pyramid style, with individual stones weighing up to 3 karats each.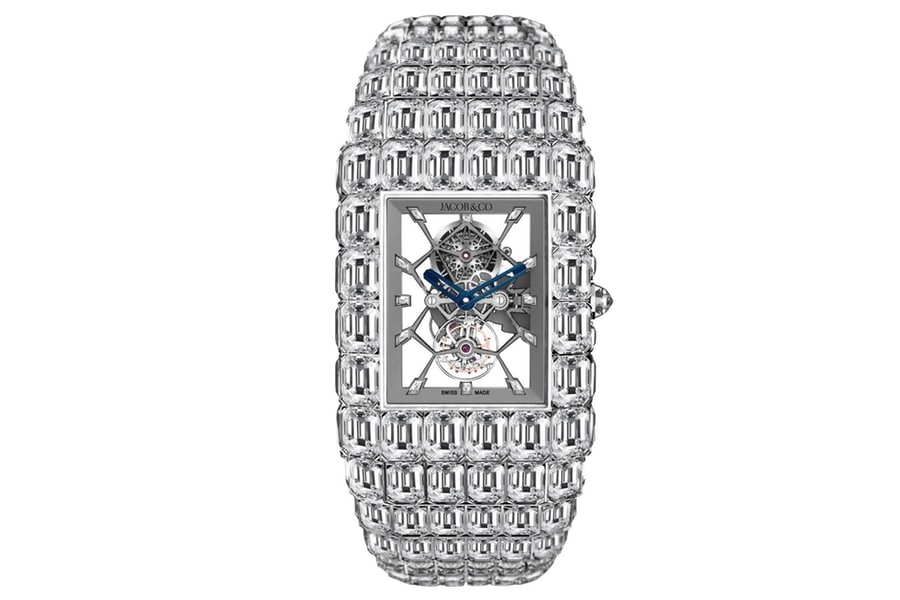 To present his latest trophy, Mayweather posted a brief video on Instagram. He also gave a shout out to Tadashi Fukushima, saying that he'll be buying all his jewellery from Fukushima from here on out. One must assume that such high profile praise earned Mayweather a significant discount on the watch. On the other hand, given what we know about Mayweather, he might have paid the full asking price just for bragging rights.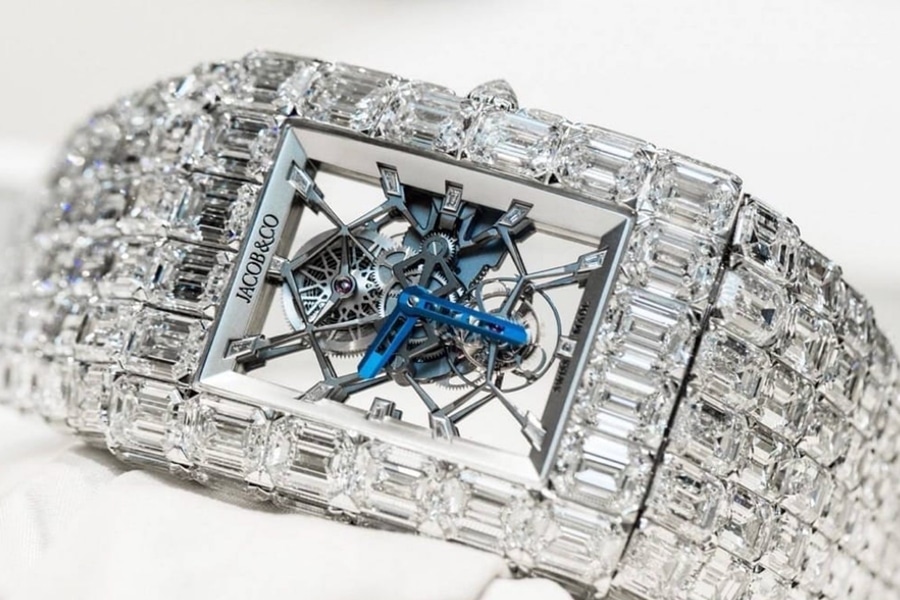 Have you subscribed to Man of Many? You can also follow us on Facebook, Twitter, Instagram, and YouTube.