Meet The Creative Force Behind Montblanc – Zaim Kamal
Speaking to Zaim Kamal, the creative director of Montblanc, it's clear that the watchmaking giants have always had their eyes and hands set directly on one thing – the future. After working with major fashion houses, like Swarovski and Vivienne Westwood, watchmaking isn't the most orthodox foray for Kamal but that's just what makes Montblanc so appropriate – they've, in their 111 years of business, have strived for the unorthodox. Tip-toeing between heritage and innovation, Kamal tells us exactly why Montblanc has managed to stay firmly balanced and have never hesitated to embrace what technological evolution thrust at them.
You'll also like:
Our Favourite Watches From SIHH 2018 – Part 4
Montblanc Releases Two New Timepieces Pre-SIHH 2018
Montblanc Launches 16 New Leather Bags for Urban Warriors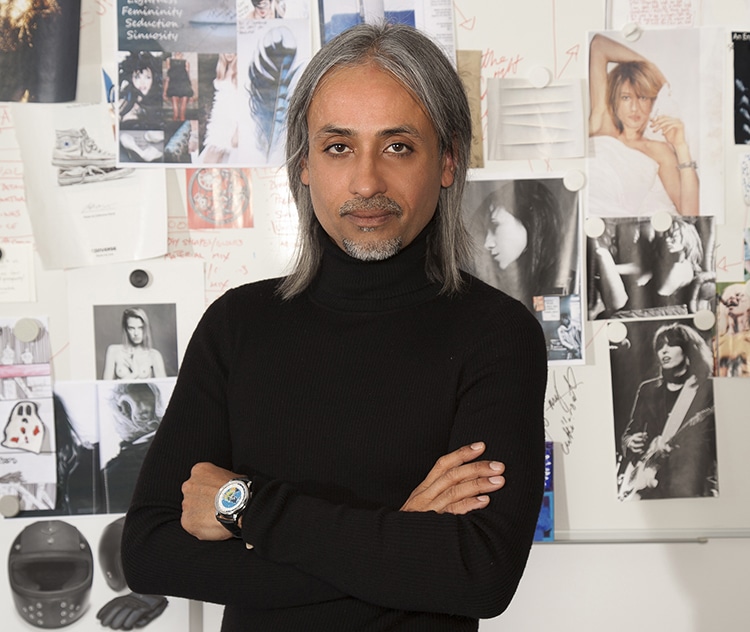 Montblanc is over a century old and you've got a range of different products, yet it's known for being quite modern and ahead of its time, the new stuff. How do you apply the principles that make the brand timeless, while also innovating and creating new things?
It's actually the Maison that gives us the opportunity, because the Montblanc Maison has been successful for 111 years now. But, one thing that it always does is it makes you never stand still. And you know, you do something really well at Montblanc and we look at it, we bring it out and then the next time when we touch it, it's like, "Okay, how can we do it better?"
So this innovation is in our DNA, it's part of our heritage value. So it never lets you sleep, it always challenges you. And I know when I say it, I treat it like this value, almost like a person, because whenever you think you've done something, you turn around and look at it and you go, "I can do this better." And this is what I love about working here, because you never become complacent, because it never allows your personality, I'm not complacent as it is, but if you have something drives you all the time behind, it's just like, whoa, it's amazing. So this is never an issue. It's always moving forward.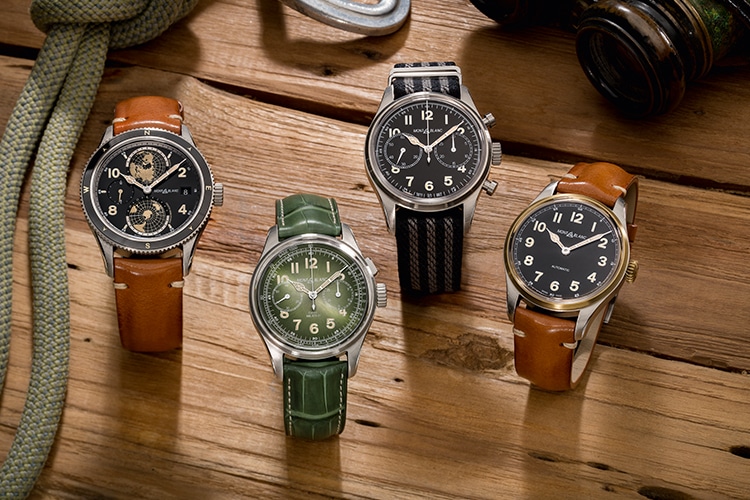 How important is preserving some of that traditional history with these new Montblanc pieces?
When Montblanc decides to move into a category, they don't just move into it – they kind of start owning it. They kind of go in there, they learn it and they try to understand it. It took a while for us to become a watch Maison. And the heritage and the legitimacy came from Minerva. And by keeping it, it was not preserving it – it's actually actively using it. So when you look at the 1858 collection, it was based on a design from the '20s. But when we looked at the archive piece, we were thinking, "Okay, what was the success factors of that piece in its time? What are the success factors that we need to add in this time to take it forward?" So the idea is not about preservation, it's about a constant implementation. So by implementing it constantly, you're also constantly evolving it, yet retaining a connection to your heritage. And this is the beauty of it. You never take a piece straight out of the archives and do it one-to-one, because if you would do that, people always have this very romantic notion about an archive.
With your background in fashion, how did you bring some of that into the mix with a different area, like Montblanc?
I studied fashion because it turned out that apart from drawing, I have a feeling for it. But what else I learned during my career was that I like accessories a lot, and the idea of understanding how something is made, and reapplying that knowledge into creating something new and exciting. So this was I think what I loved about my career.
And the one thing fashion taught me is to never stand still. In fashion you always want to know, "What's the next thing? What's the next thing?" And, at Montblanc, we look at that, but we also think, "what do apply that brings and add value to it?" So it's a very strong editing function and this comes from my education at St Martins. They always taught us to not have too much information, but to edit it down.
Recently Montblanc's gone into smartwatches. What's the idea behind that? Is there any challenge in making both of them?
Not at all. And also we didn't go into smartwatches just like that, it was part of a strategy. We have a balance between digital and analogue. I'm a designer who has a sketchbook and I draw, but the design teams -when I travel a lot – how do I communicate? I take a picture and I send it, they work on it digitally. So it's a mixture. So then we thought, okay, it's very important for Montblanc not to make a judgement but to give your clients a choice of balancing out how they want to balance it.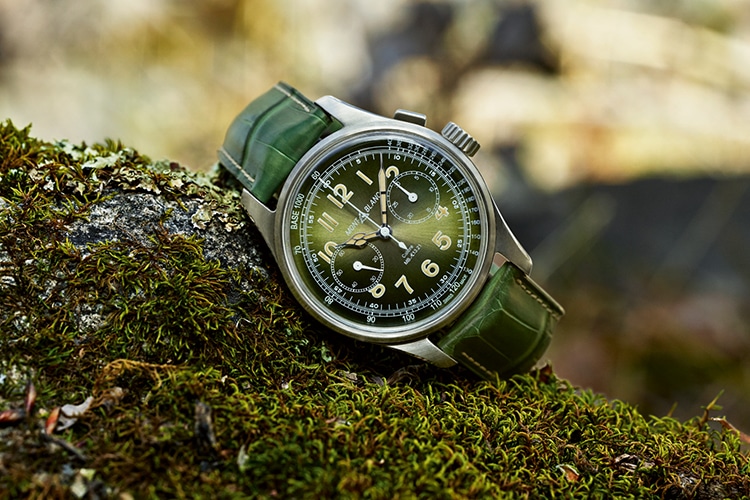 What would you say so far, during your time at Montblanc, has been your favourite part or one thing that you look back quite proudly on?
That the Maison worked with somebody like me. I think that's what I'm proud of. And gave me the freedom to actually have input. I have to say a lot of people in the beginning when they read my idea, they say, how does that to work? And what I say is, Montblanc is a heritage house, with values that evolve and it was always audacious, it was born out of a completely audacious idea where three gentlemen, in 1906, said we want to put ink and the nib together. And everybody was like, how is that going to work? And they did it. And this audacity and the idea that the Maisons are open, which they want to see things, and I think that is very cool.
And if you weren't at Montblanc, what would you be doing?
No, it's easy for me to answer. I would be, to be quite honest, I would be working in some kind of riding stables. Because I just love horses.
You'll also like:
Our Favourite Watches From SIHH 2018 – Part 4
Montblanc Releases Two New Timepieces Pre-SIHH 2018
Montblanc Launches 16 New Leather Bags for Urban Warriors