Rolex Takes Notes from an 8-Year-Old to Create the GMT-Master II Sprite Concept
"Kids Say the Darnedest Things" has been a popular TV show a number of times. Their comments are more often than not pretty funny; sometimes they're brutally honest. Every once in a while, though, you'll get a kid who says something that sparks inspiration and creates some pretty cool ideas. Such is the case with the new Rolex GMT-Master II Sprite Concept.
The Director of Product and Strategy for Hodinkee, Mo Ali, brought his eight-year-old son Zahid to work one day. Like most eight-year-olds, Zahid loves LEGO, soda, and other things. During a tour of the office, Zahid noticed that there were Coke and Pepsi watches, and wondered where there wasn't a watch for Sprite. Not satisfied with merely asking the question, Zahid sat down and drew a concept of what a Sprite GMT-Master II would look like. The picture was a success, and the bright, fun, crisp style of the Sprite watch was put into production.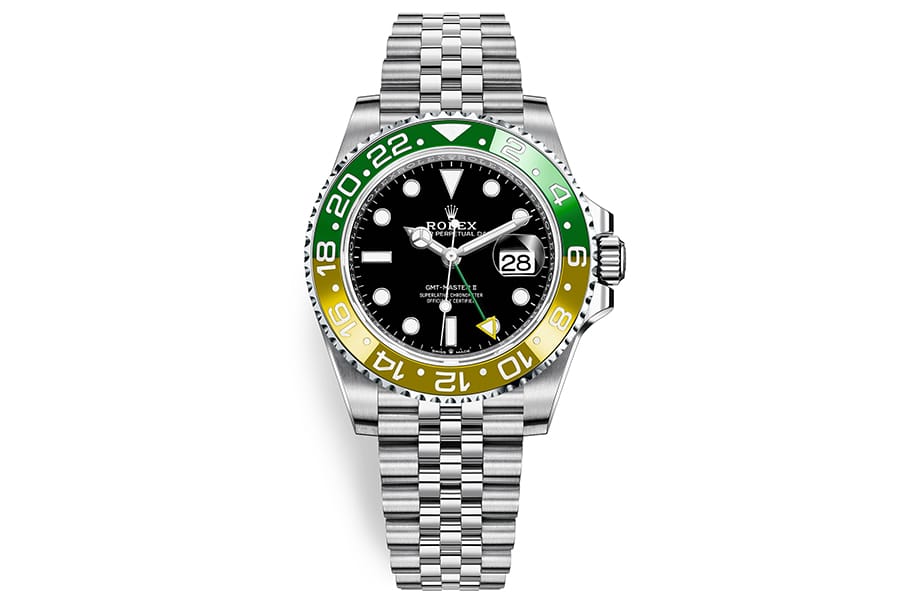 The GMT-Master II used for the Sprite watch received a bezel that was split with a lime-green top and a lemon-yellow bottom. The dial is a glossy black, and the 24-hour GMT hand uses the same colour combo for the lime-green stem and the lemon-yellow arrowhead.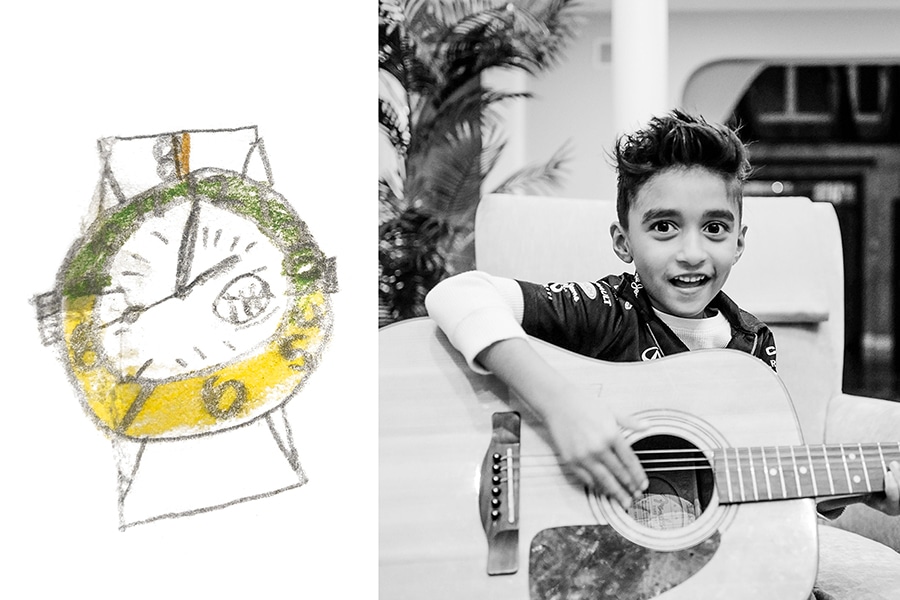 This is one case where it's a good thing that this idea wasn't chalked up to "that was a cute idea." It's cool for a kid to see that he has valuable ideas.