The Wind Up – Watch News #128
As we triumph through yet another week, it's time to take stock of all the new watch releases in our regular series, The Wind Up. In this instalment we have the latest and greatest from Armin Strom, Ressence, Arnold & Son and H. Moser & Cie amongst others. So, as always gents, sit back and enjoy!
You'll also like:
The Wind Up – Watch News #127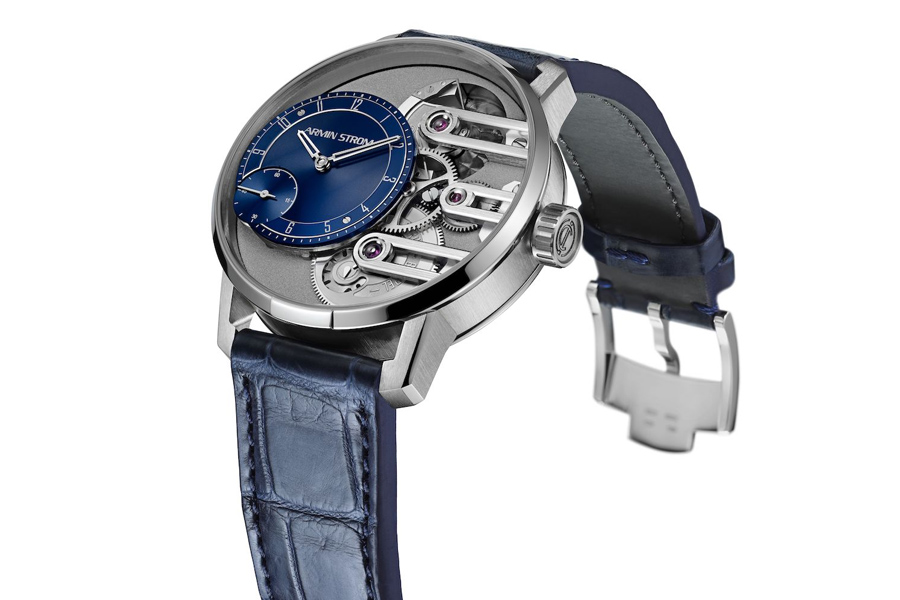 Armin Strom Gravity Equal Force
Utilising a stop-work declutch mechanism with an automatic winding system, Armin Strom's Gravity Equal Force has further improved power delivery to the balance. What does this mean, exactly? More precision, more accuracy, a more reliable time-telling experience, and all in all a watch that is more capable than something lacking these technical innovations. Do you need something this advanced strapped to your wrist? Hell no. But it's damn cool, it looks super futuristic and at 16,900CHF it's actually priced reasonably well. (Emphasis on reasonably).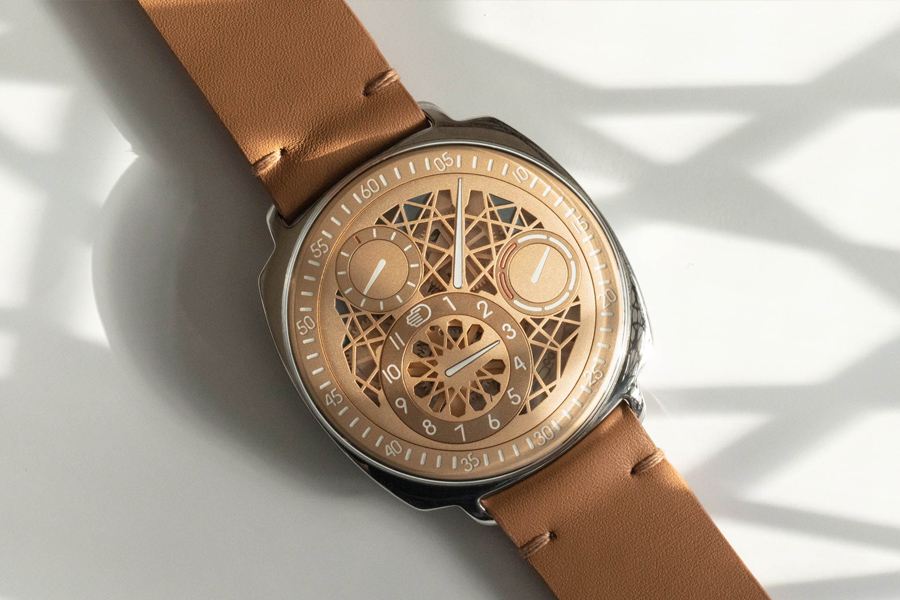 Ressence Type 1DXB
Drawing inspiration from Arabic geometric patterns believed to unveil the underlying reality to the viewer, Ressence's Type 1DXB is a magnificent architectural work of art. The depth of the geometric dial is astounding and the stigma of busy dials definitely does not apply to the Type 1DXB. Based on a traditional design, the play between light and shadows does wonders for the piece, as does the time-telling display which Ressence is renowned for.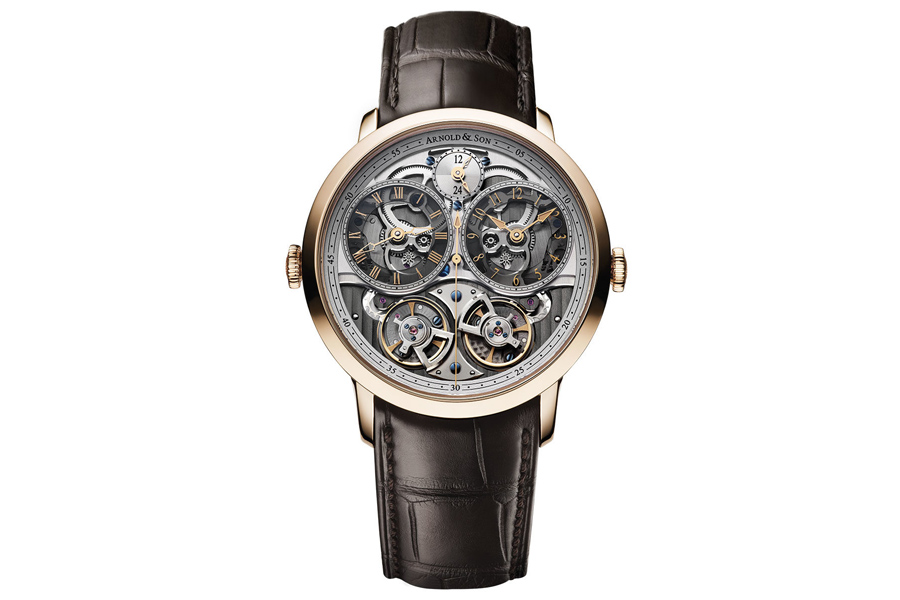 Arnold & Son DBG Double Balance GMT
Using two traditional regulating organs, the DBG Double Balance GMT has two complete and independent kinetic chains, meaning each timezone (as displayed by the separate dials) has its own barrel, gear train, escapement and balance-spring. While they do share a central seconds hand and day/night indicator, they might as well be two separate watches. The dial is spectacularly busy but in a good way. I've long held Arnold & Son's open-worked techniques in the highest regard, and the DBG Double Balance GMT is no exception. Love it.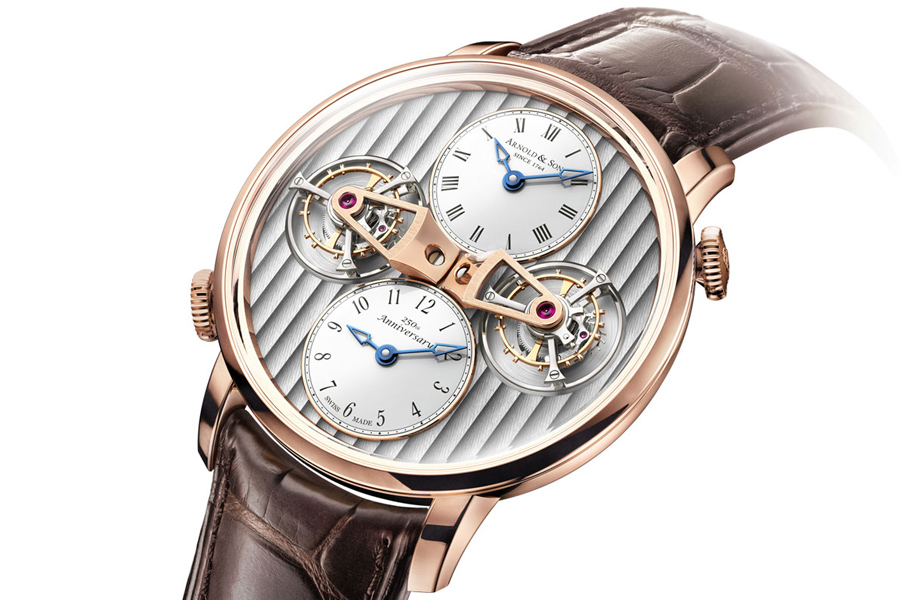 Arnold & Son DTE
DTE, which stands for Double Tourbillon Escapement, is just about as hardcore as it gets. Combining a dual time complication with two tourbillons, Arnold & Son's DTE is one of its most complicated and most intriguing timepieces. Both tourbillons are connected by a common motor organ and a pair of barrels that supply each of the separate gear trains, which in turn ends in the tourbillon doing its mesmerizing, gravity-defying dance. Available in either white or red gold, the DTE looks a touch more restrained when compared to the DBG Double Balance GMT, but on a whole, it is infinitesimally more complex. And expensive…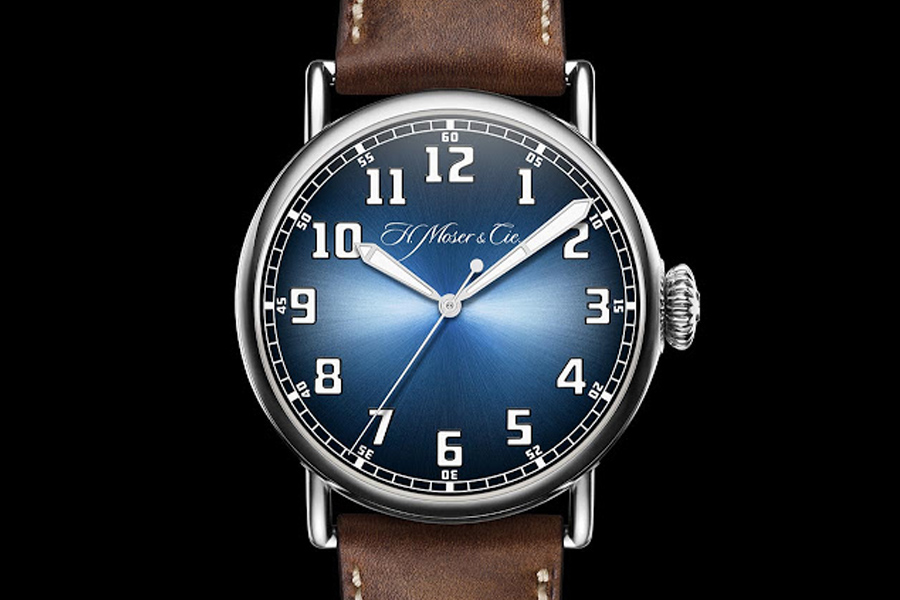 H. Moser & Cie Heritage Centre Seconds Funky Blue
H. Moser & Cie has such an expansive plethora of watches that readily appeal to the masses, and the Heritage Centre Seconds Funky Blue is an example of the brand's ability to rapidly shift direction and offer something completely different. The Heritage Centre Seconds Funky Blue features large cathedral numerals, a stunning fume blued dial, wire lugs and an ornate crown to create a package that is a nod to the manufacturer's historic past. I can't falter H. Moser & Cie's approach to contemporary watchmaking and the Heritage Centre Seconds Funky Blue is like the cherry on top of what has been a very impressive year for the independent watchmaker.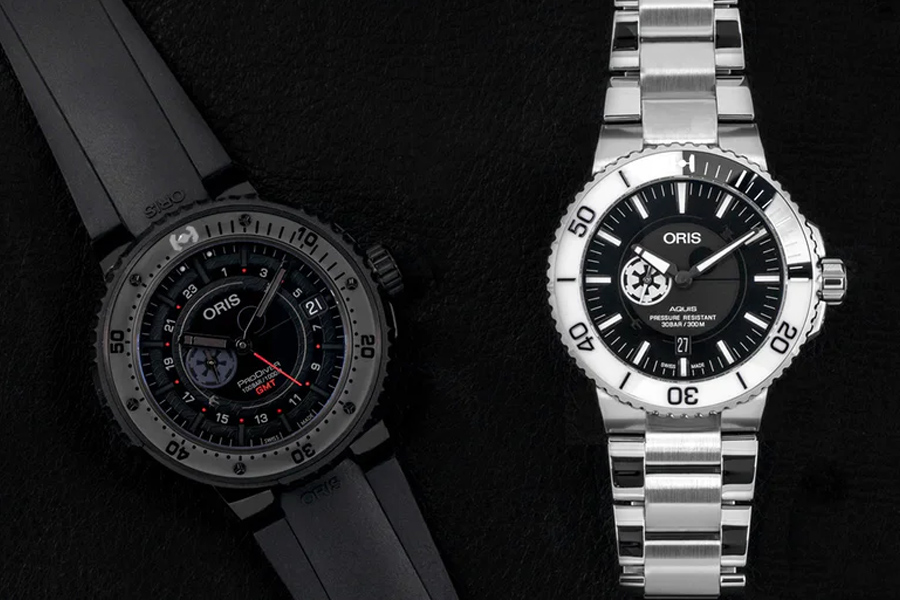 Oris Star Wars 'Dark Side' Limited Edition Set
These aren't the droids you're looking for. No, I am your father. Do, or do not. There is no try. Okay, I'm done! Introducing the Star Wars 'Dark Side' Limited Edition Set from Oris. Two watches, one based on the Aquis and the over based on the Prodiver (stainless steel and titanium cases, respectively). Both available in a set or you can buy the Aquis separately. Both look awesome, and I really want to get both.
If you enjoyed The Wind Up and would like to continue reading about watches, you can head on over to my blog, Haulogerie, where I delve a bit deeper into the wonderful world of horology.
You'll also like:
The Wind Up – Watch News #127
The Wind Up – Watch News #126
The Wind Up – Watch News #125