The Wind Up – Watch News #60
In this instalment of our regular series focusing on everything related to watches, The Wind Up, we have something different we want to share with you guys: Baselworld! We've got everything from H. Moser & Cie's latest and dare I say it greatest to a super elegant tourbillon, as well as something from our mates down south. So as always guys, sit back, relax and enjoy!
You may also like:
The Wind Up – Watch News #59
The Wind Up – Watch News #58
The Wind Up – Watch News #57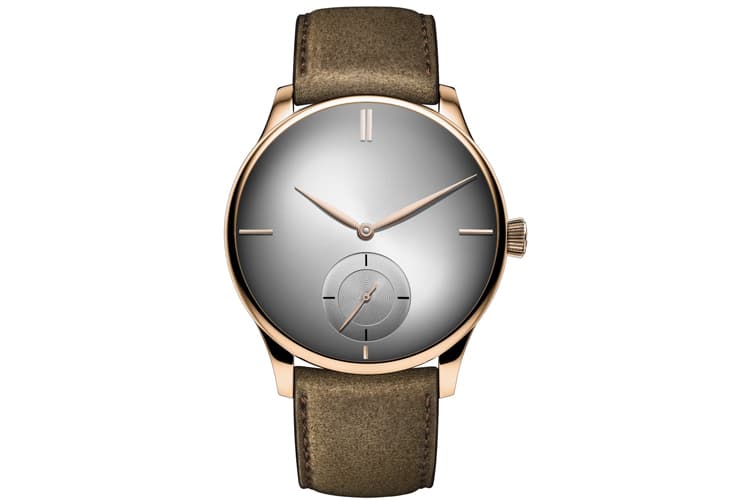 H. Moser & Cie Venturer Small Seconds XL Purity
Independent watchmaking is exciting, riveting, progressive and above all else damn interesting. And H. Moser & Cie are seriously at the forefront of this wave of ingenuity and adventurous spirit. The Venturer Small Seconds XL Purity is a piece that resonates me tremendously so. The fumé dials (either in a rhodium-plated or midnight-blue variation) are supremely beautiful, and sit ever so elegantly in the 43mm red gold case. The purity of the Purity (see what I did there) is undeniable, and I absolutely cannot bring myself to look at this piece with anything less than sheer adoration. This is a watch that oozes class and has an aura of laid-back cool that you will not find anywhere else. Simply superb.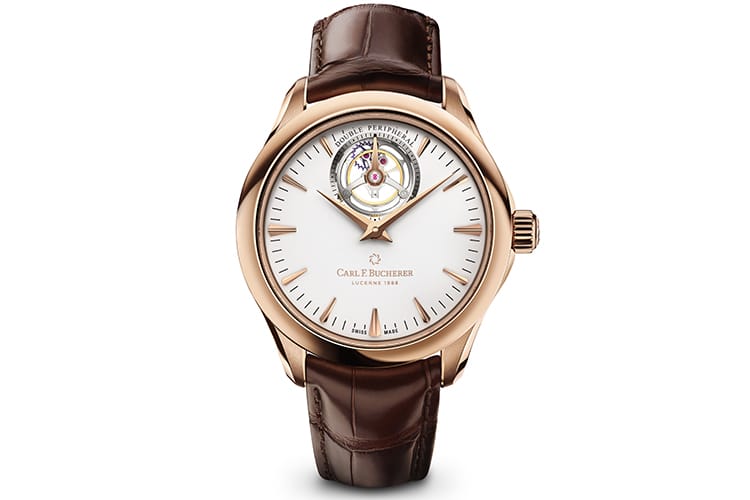 Carl F. Bucherer Manero Tourbillon Double Peripheral
Certainly not a name many of you would be accustomed to seeing here on Man of Many, but the Carl F. Bucherer atelier has been hammering away for quite some time now, and here is their latest masterpiece: the Manero Tourbillon Double Peripheral. There's something to be said about a good watch, and the Manero Tourbillon Double Peripheral is a good watch, no doubt about it. Sensual curves, beautiful stepped lugs, a harmonious transition between crown, case and bezel, and steep drop down to a dial that's both mesmerising and enchanting. And then the peripherally mounted tourbillon that's seemingly floating in thin air. This is as stunning as it is enticing, and the Manero Tourbillon Double Peripheral is a serious ode to what you may find when you look beyond the regular wish-wash at Baselworld.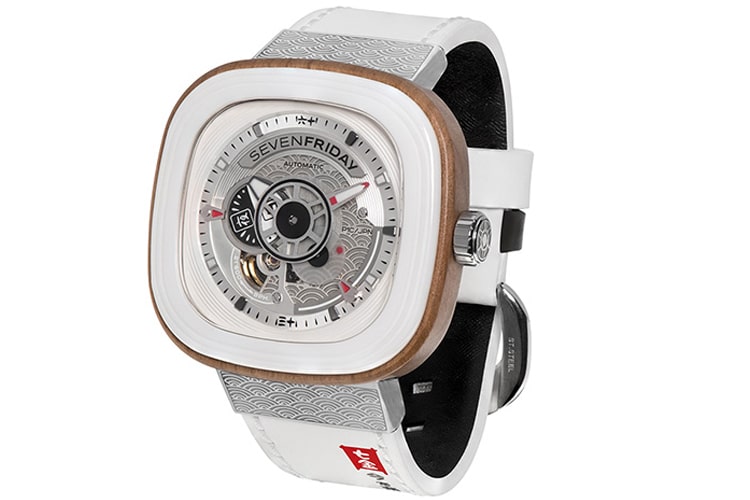 SEVENFRIDAY P1B/03
Inspired by the Cherry Blossom Festival in Japan, the P1B/03 takes all the hallmarks of a typical SEVENFRIDAY timepiece and blends it with an air subtlety and modesty. You still have the crazed look that SEVENFRIDAY is best known for, but this time with a touch of humility and restraint. The white ceramic bezel, grey open-worked dial and white leather strap resonate with my feelings of tranquillity and peace. The P1B/03 is a very wearable timepiece whose singular look downplays its overall dynamic nature and its ability to stand apart in what is quickly becoming a super congested market niche. If you're looking for a watch that looks different, feels different but can still maintain a nature of discreetness, then the P1B/03 may be right up your alley.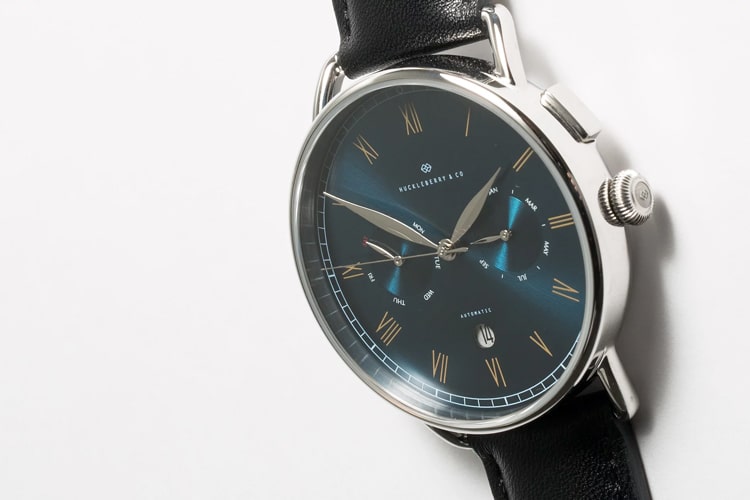 Huckleberry & Co. Bakewell
Hailing from Melbourne, Huckleberry & Co. are quickly becoming one of my favourite Australian watchmakers. Their designs are very much in tune with the Melbourne vibe: artsy, laid back, cultured but at the same
time still quite contemporary. And the Bakewell personifies these qualities in one highly wearable timepiece. Sitting 41mm in diameter and 12mm in height, the Bakewell has what I like to call the "Goldilocks" of proportions, meaning it's not too big and it's not too small. Just right. The expansive dial improves legibility dramatically so, especially when considering how much information you're getting at a glance. Hours, minutes, seconds; day, date and month. All in full view, and all without you having to strain your eyes. The Bakewell is powered by the automatic Miyota 9122, a fairly robust movement that also gives you the ability to manually wind the watch via the crown. All in all, the Bakewell offers a lot of a bang for your buck in a package that really is faultless. Pre-order yours now for $550!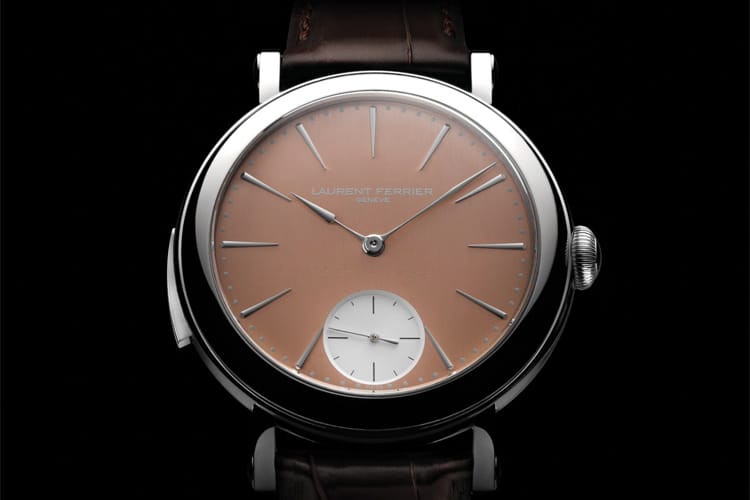 Laurent Ferrier Galet Minute Repeater School Piece
Don't let the name fool you, the Laurent Ferrier Galet Minute Repeater School Piece is exceptional, and that's me putting it lightly. I can't begin to commend Laurent Ferrier enough, and not just for his latest piece. Generally speaking, his creations are the stuff of legend. Grails amongst grails. The best of the best. Pieces that have been finished to a degree that mere mortals like us cannot even begin to comprehend. The attention to detail lauded on the Galet Minute Repeater School Piece is astounding. Every single bit of this watch is well thought out and tended to by hand. There are a few moments when a watch catches you by surprise, and the Laurent Ferrier Galet Minute Repeater School Piece is that watch.
If you enjoyed The Wind Up and would like to continue reading about watches, you can head on over to my blog, Haulogerie, where I delve a bit deeper into the wonderful world of watches.
Have you subscribed to Man of Many? You can also follow us on Facebook, Twitter, Instagram, and YouTube.
---
You may also like:
The Wind Up – Watch News #59
The Wind Up – Watch News #58
The Wind Up – Watch News #57
---