The Wind Up – Watch News #58
Summer is in full swing, and while our days may be longer, our nights hotter and our drinks colder, there's still a job to do here at Man of Many, and it's one we take great honour in. In this week's instalment of our regular series focusing on all things horology, The Wind Up, we take a look at a few pieces from Rado, a very artistic piece from Jaeger-LeCoultre, as well as a few goodies from some very cool brands. So as always guys, sit back, relax and enjoy!
You'll also like:
The Wind Up – Watch News #57

Rado HyperChrome Bronze Chrono
The HyperChrome aesthetics is Rado's greatest aesthetic design, period. It's a look that just works. And if something isn't broke, don't fix it. Right? In all seriousness though, I'd think Rado dumb as dog doo-doo if they didn't continue to capitalise on this winner, and with that comes the latest HyperChrome look: The Bronze Chrono. It combines a beautiful look of ancient materials and modern technologies to create a package that's super appealing to the senses. It's a very workable timepiece, highly wearable and packing a lot of horological punch with all things considered. Bronze is the new black, no?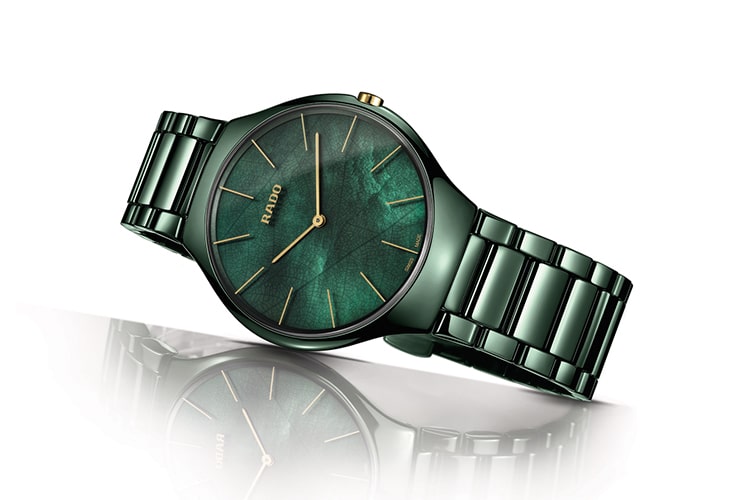 Rado True Thinline
The second Rado we have for you is a bit more contemporary looking. Here is the True Thinline in a green ceramic. Okay, elephant in the room. If you don't like green, I absolutely do not suggest you buy this piece. Duh. Seems fairly obvious, but for some I think a forewarning is completely necessary. Aside from that, the True Thinline is really quite pretty. There's a great contrast between the softness of the green ceramic and the sharp beauty of the green mother-of-pearl dial, which in itself has an amazing leaf structure printed beneath it. This is a very organic looking timepiece, and for the true nature loving horologistas out there, the True Thinline could be the answer to your yet-to-be-asked question.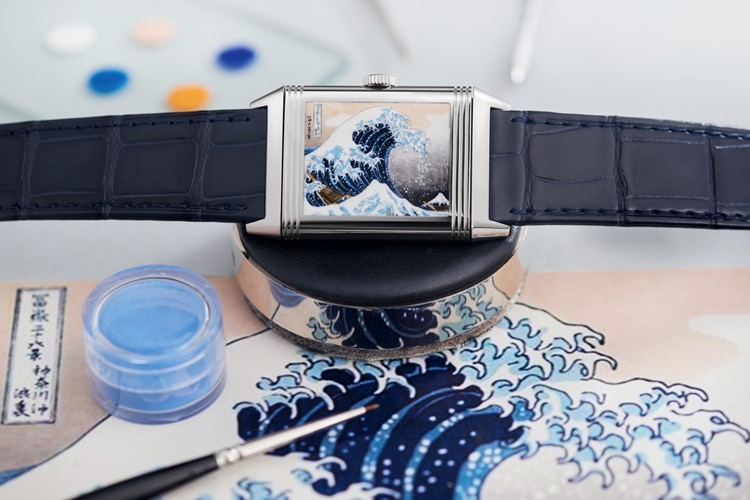 Jaeger-LeCoultre Reverso Tribute Enamel "Métiers Rares"
As far as artistry and watchmaking are concerned, the blend between enamel hand painted dials and simplistic watches are concerned, Jaeger reigns supreme. Their iconic Reverso is such a minimalistic, classic and above all else timeless piece that really embodies the archetypal notion of keeping it real. Now add to that a beautiful enamel artwork, and what you get is a package that oozes gorgeousness. It astounds me to think that Jaeger's prowess is seen as somewhat lacking when they have the innate ability to produce micro works of art. Simply divine.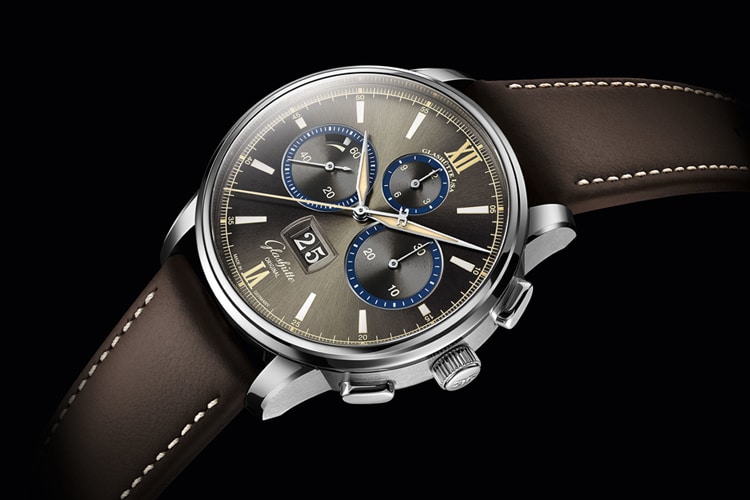 Glashütte Original Senator Chronograph – The Capital Edition
Outside of A. Lange & Söhne, you may ask, what else resides in the realm of Germany watchmaking? Well, one of the best options would definitely have to be Glashütte Original. And with that, the Senator Chronograph is probably one of their most popular collections. Here is the Capital Edition of the Senator Chronograph, available in either stainless steel, red gold or platinum, it definitely is a fantastic looking piece. The chronograph functions are set up characteristically different in comparison to other chronograph layouts (i.e. the Rado HyperChrome Bronze Chrono's), with the sub-dials being arranged from the vertical, and the oversized date window actually sitting nice and flush at 6 o'clock. It's a beautiful piece, but does it do enough to differentiate itself from Lange? I think so, with thanks to its unique dial layout. Great stuff.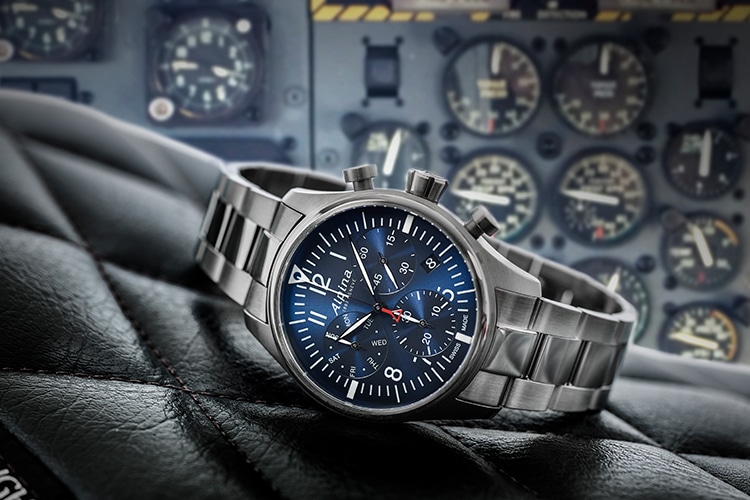 Alpina Startimer Pilot Chronograph Quartz
Set as a pre-release for this year's up and coming Baselworld, Alpina have released some information about their latest piece. Startimer Pilot Chronograph Quartz. This is an exceptionally well put together timepiece. Its aesthetic is one you can dress up or dress down quite easily. With respect to the movement powering the timepiece (Quartz powered), the Startimer Pilot Chronograph Quartz needed to deliver in the visual department. And I think it has. The cold mesh of greys, blues and whites, with a touch of red, really lifts this piece. Its mushroom pushers and exposed flaired crown are a nod to old-school pilot's watches, and the dial's expansive nature allows for high levels of legibility. It's an interesting timepiece, whose lacking movement prowess is more than made up for with thanks to its stunning aesthetic.
If you enjoyed The Wind Up and would like to continue reading about watches, you can head on over to my blog, Haulogerie, where I delve a bit deeper into the wonderful world of watches.
You'll also like:
The Wind Up – Watch News #57
The Wind Up – Watch News #56
The Wind Up – Watch News #55