This Amazing Watch was Fully Funded in Just 8 Hours
Egard Watch Company launched in 2012 as a living tribute to the bond between father and son. The father is Peter Srulovicz and his son is Ilan, who founded the brand. Since the very beginning, the two men have been hand-crafting exquisite watches with the goal of capturing time in every possible sense of the concept. So much more than wristwear, each piece embodies your life's most important and defining moments. Meanwhile, the designs, materials, and mechanics are unmistakably sophisticated, and the prices more or less unbeatable.
With the Bermuda Series, each of the brand's signature themes continues with absolute stride. In fact, the new collection—which consists of three models—might very well be Egard's best to date. It's then no surprise that the Bermuda Series reached full funding in just 8 hours on Kickstarter, where it's currently over 100k past its initial funding goal. One look at any given model and it's not hard to see why. We're not sure we've ever seen Swiss-made automatic watches of this quality come in at such an affordable price point.
Identity plays a key role at Egard and that's why each Bermuda watch features a fully engraved case with an exhibition window back and top of sapphire crystal. The cases, crystal, and dials are all made in-house, which helps raise the bar on quality control while keeping the prices down. Every model in the series measures in at 42mm, offers water resistance to 100m, and emanates with absolute distinction by way of the signature case layout.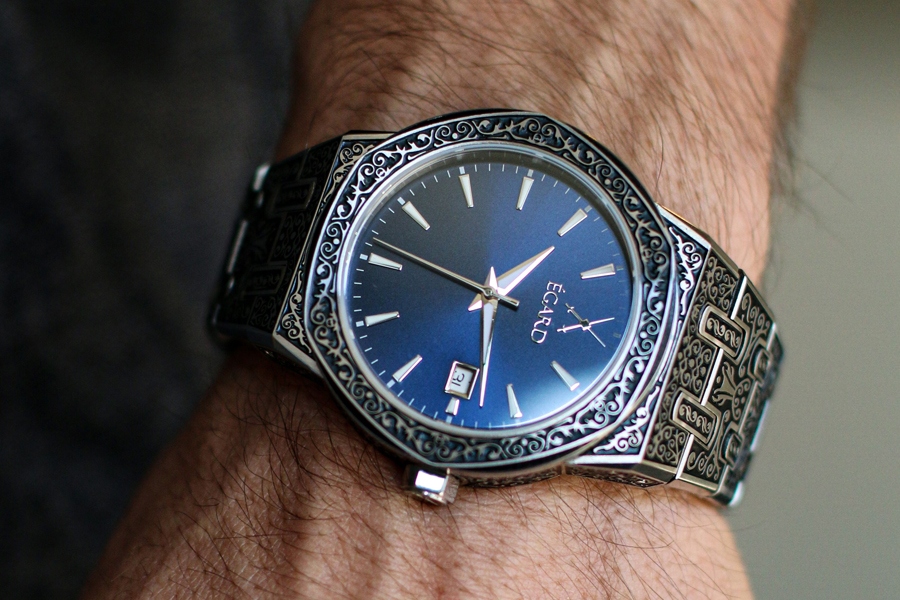 Bermuda Masterpiece
At the forefront of the collection is the Bermuda Masterpiece. Available in a blue or black dial, it features automatic STP11-11 movement with customised in-house rotor. STP stands for Swiss Technology Production and the movement delivers 26 jewels and an impressive 44-hour power reserve. Pair that with the elegant dial aesthetic and brilliant engravings and you have a masterpiece, indeed.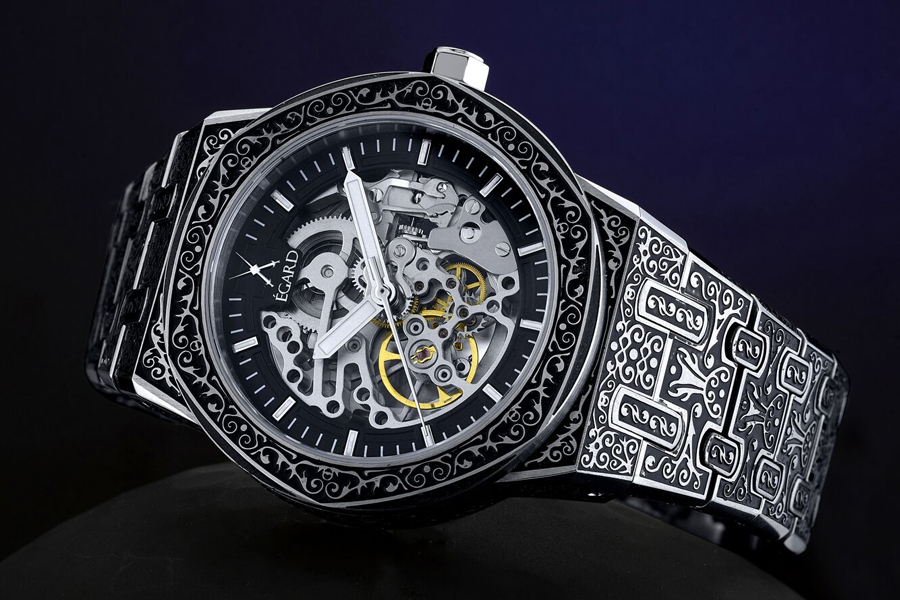 Bermuda Skeleton
Arguably the boldest model in the range is the Bermuda Skeleton. It comes powered by automatic Seagull movement, which can be viewed through the skeletonised dial and crystal exhibition back alike. Available with both a metal bracelet and rubber strap, it's guaranteed to draw eyeballs as if by magnetic force. Style, detail, and craftsmanship collide on this exceptional watch.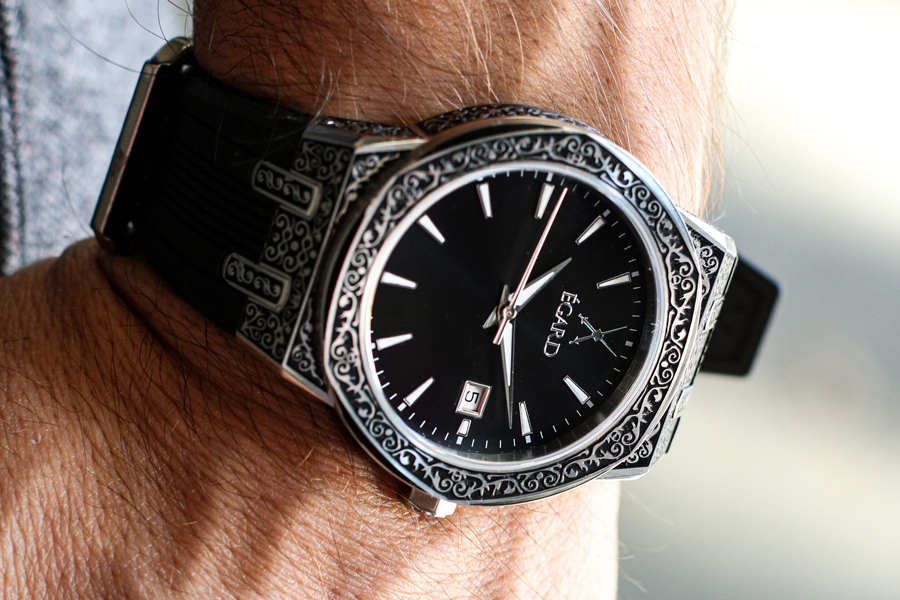 Bermuda V1
Next up is the Bermuda V1, another fully-engraved piece of considerable distinction. Under the skin is Swiss-made Ronda 515 movement. Every other major detail is manufactured in-house and designed by Ilan and his father. The dial exhibits pure sophistication and classical minimalism and comes available in either blue or black. Currently offered for just US$350 and up, this watch is an absolute steal.
Egard Watch Company goes beyond timekeeping with each of its signature models and that's allowed the brand to come a long way in little time. Putting all of its strengths on full display is the new Bermuda Series. Choose between the three models and prepare to strap up in truly eye-catching style. And remember: you're not just getting a watch, you're getting a legacy. Act now while those early-bird discounts still last.