Top 11 Australian Watch Brands
Look out Switzerland, Germany, and Japan, because the top Australian watch brands have arrived and they're packing some serious heat. One might say Australian watches are part of a recent wave of Australian made products that among other things encapsulate our beloved continent's ongoing love affair with form and function.
Accordingly, the best Australian watches for men go as big on durability as they do fashion. Like a true Aussie with the world at his fingertips, these timepieces are ready for any type of action in any terrain. Meanwhile, the industry is definitely taking notice and the words "Made in Australia" have boldly entered the world stage.
Read on for a list of the Top 11 Australian Watch Brands (in no particular order) to see what's popping up from down under.
You may also like:
32 Top Luxury Watch Brands
50 Best Watches Under $500
100 Best Watches Under $1,000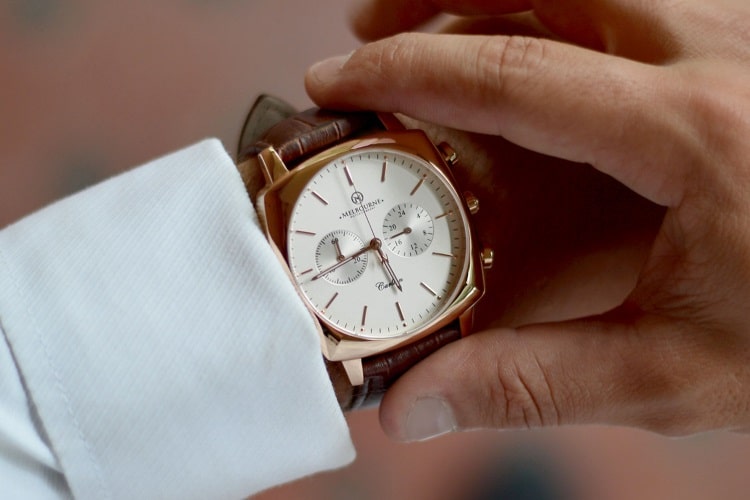 1. Melbourne Watch Company
Acclaimed, elegant, precise, sturdy and stunning are just a few words to describe the timepieces offered by top Australian made watch brand Melbourne Watch Company (aka MWC). It's then no wonder that the brand has experienced meteoric success since crowdfunding helped them launch their first watch, Flinders, in 2013.
Put simply, these are wristwatches Australians should be truly proud to own. Each one is named after a notable Melbourne locale and made with premium materials like high grade 316L stainless steel and scratch-resistant crystal sapphire. Under the hood is trusty Japanese movement. Pair all that with brilliant designs and a completely reasonable price point and you're looking at a formidable contender with worldwide appeal. Their Portsea chronometer is already the stuff of legend. Australian watches don't come more refined.
Founder: Sujain Krishnan
Year Established: 2013
Price: starts at $450 AUD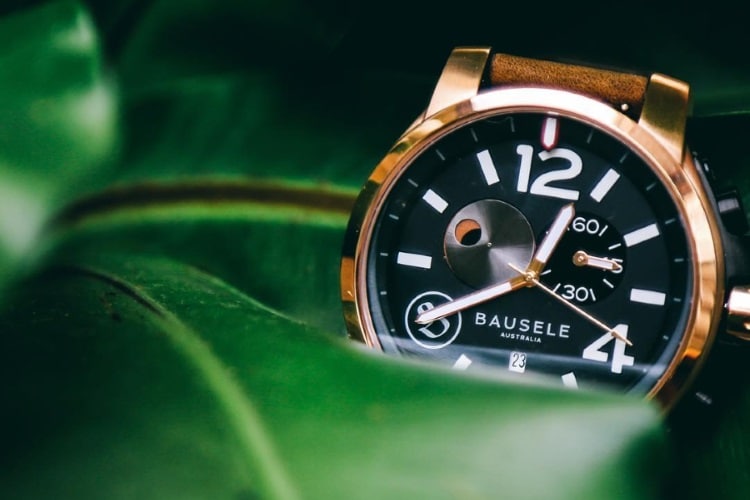 2. Bausele
This Australian watch company may have a name that sounds Swiss in origin, but that's no mistake. Founded by Christophe Hoppe, top Aussie watch brand Bausele has no shame in admitting the Swiss are true masters of the form. Hence, Bausele represents "an Australian watch with a Swiss heart". Specifically, that means coupling the finest in Swiss mechanics with a signature Australian aesthetic. Driving home the Aussie themes are a distinct hollow crown and the inclusion of a native element in every model. Whether that Aussie element is ancient Opal, beach sand, or Red Earth from the Outback, there's simply no mistaking where this watch came from.
Founder: Christophe Hoppe
Year Established: 2011
Price: starts at $493.54 AUD
3. Bunda
Legendary Sydney jeweller Ben Benda spent years meeting with horologists around the world and attending Baselworld before finally taking the plunge himself. He partnered with Bausele's Christophe Hoppe and emerged with a limited edition masterpiece.
Made in Switzerland and designed in Australia, the Bunda Watch employs essentially every tenant of a desirable timepiece. It's a self-winding automatic luxury sport home run. Adorned with eye-catching jewels and alluring colour, Bunda creates men's watches Australia should stop and appreciate. A native Opal inset in the crown reminds you where this beauty was born and a choice of either black rubber or leather strap adds a soft touch of customisation.
Founder: Ben Bunda
Year Established: 2016
4. Rebelde
Sydney watchmaker Nicholas Hacko might reside over the self-proclaimed 'world's smallest watch brand', but that doesn't mean he can't be one of the best. His motives are slightly competitive in spirit and meant to address if not undermine preconceived notions of foreign superiority. And while Rebelde watches do use a Swiss-made mechanism along with presumably imported materials like surgical grade stainless steel, titanium or solid gold, they're designed, assembled and adjusted in Australia with the engraving to prove it.
Like the best Australian products, each timepiece is supremely durable and stylish. And should they need a tune-up, Hacko is happy to abide. Such commitment to quality and service has earned Rebelde a broad and diligent following among collectors. Furthermore, a mere passing glimpse at Hacko's watches will tell you they're one of a kind.
Founder: Nicholas Hacko
Year Established: 2013
Price: starts at $2,500 AUD
5. ADINA
One of the best Australian watch brands is also one of its oldest. Family-owned ADINA mastered horology decades ago (in 1971 to be exact). Nowadays, they move 40,000 units a year, using parts from five different countries beforehand finishing each piece in Brisbane.
Founder: Robert 'Bob' Menzies
Year Established: 1971
Price: starts at $153.64 AUD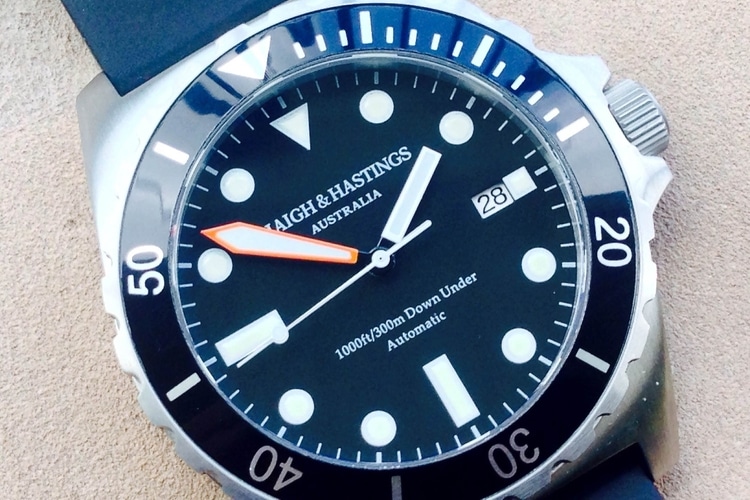 6. Haigh & Hastings
Nothing says "Australia" more than a beautiful timepiece built for action. Duly up to the task was Aussie watch brand Haigh & Hastings. The Perth-based company experienced an early boost after the release of their stellar M2 Diver watch. With features like Japanese mechanical movement, a 316L stainless steel case, scratch-resistant crystal sapphire, and a screw-down crown, the M2 was an instant classic.
Other models were directly inspired by Australia's respective arenas of aviation and racing. Meanwhile, a slew of interchangeable rubber dive straps fortified the bond between the wearer and worn. Unfortunately, the company recently went into receivership. On the plus side, that makes these spectacular Australian mechanical watches all the more rare and collectible.
Founder: Matt Sears and Simon Haigh
Year Established: 2013
Price: starts at $249 AUD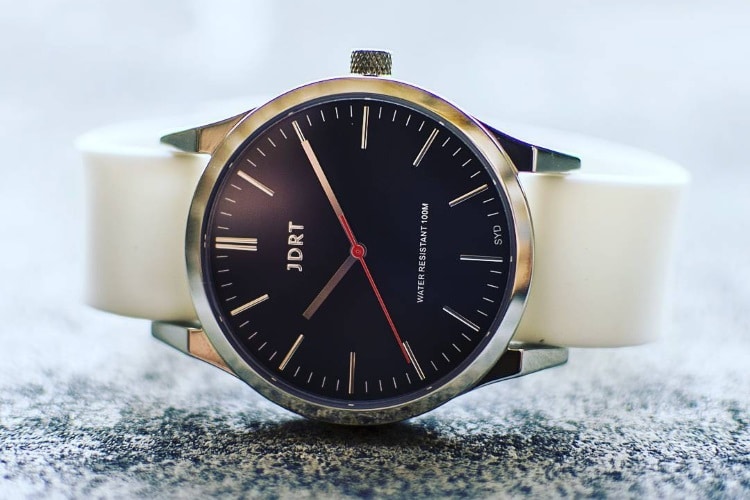 7. JDRT
JDRT stands for Joel Davis and Rhys Thomas, the company's founders. And these two Bondi Beach mates want to put the power in your hands. To accomplish such a lofty goal, they provide the premium basics like Japanese Miyota movement, scratch-resistant sapphire glass and water resistance up to 100 metres. The rest is essentially up to you. That means going to their website and choosing from among five watch faces and up to eighteen bands. Perfect for those looking for customised watches in Australia.
Naturally, they also have pre-made models ready to go for those not seeking such an enhanced tailored experience. Most recently they've added The Bondi Rose Collection and The Black Collection to their portfolio. Both these unisex ranges include a date function (new territory for the brand), updated Citizen GM10 movement, and stunning modern colour.
Founder: Joel Davis and Rhys Thomas
Year Established: October 1, 2013
Price: starts at $129 AUD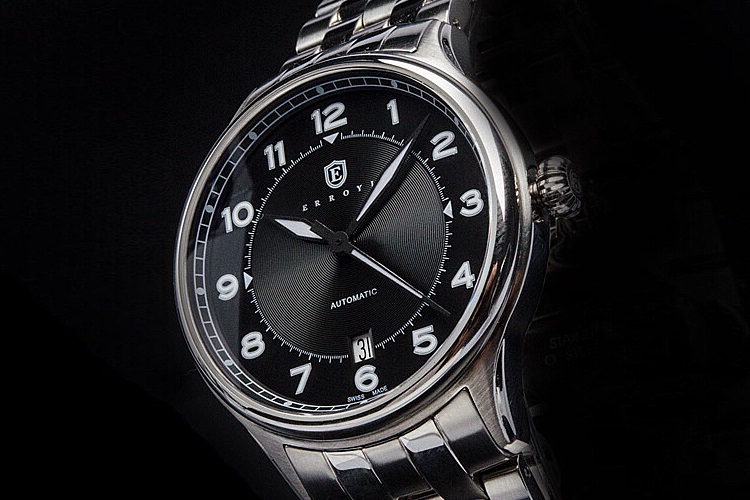 8. Erroyl
Hailing from Canberra, top Aussie watch brand Erroyl bridges the gap between luxury and affordability, one remarkable piece at a time. Their automatic watches exude timeless elegance and all sorts of classic vibes while brilliant little details emerge whenever you look a little closer. Erroyl enjoys a strong following at home and abroad and with good reason. Popular sellers like the Heritage Collection offer refined minimalist beauty brimming with subtle complexity. Australian-made watches don't get much classier.
Founder: Wes Knight
Year Established: 2014
Price: starts at $350 AUD
9. Aegir
News flash: Aussies love activity and they love the water. That's why a fantastic dive watch encapsulates the Aussie spirit so precisely. And Aegir makes downright fantastic dive watches. The brand itself comes to us from Todd Caldwell, who began plunging the ocean depths as a means of escape from his grind in the oil and gas industry. It was down here below the water's surface that he conceived the CD-1, a function-forward timepiece of exceptional prowess.
What Todd didn't realize at the time was that he'd struck niche gold. The CD-1–with its 701M water resistance, versatile leather straps, painstaking accuracy, and truly formidable design–was an instant triumph. It led to the creation of CD-2 and allowed Todd to pursue horology full time. Nowadays, the wrist watch brand is still producing benchmark diver's watches to worldwide acclaim. Aegir has definitely done Australia proud!
Founder: Todd Caldwell
Year Established: 2007
Price: starts at $1,200 AUD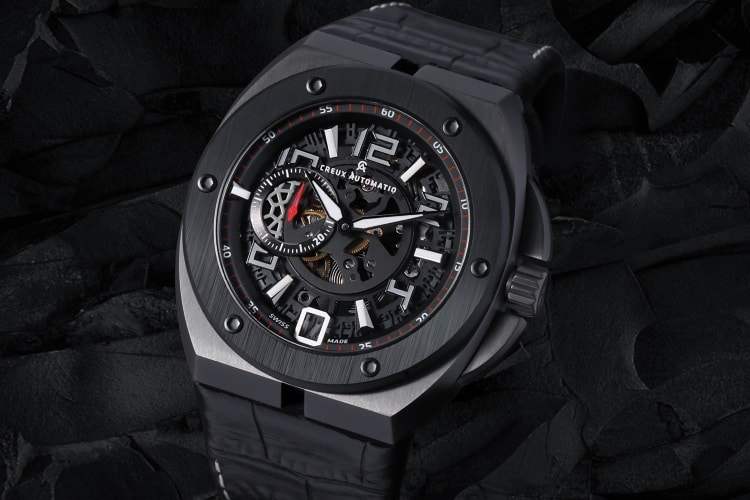 10. Creux Automatiq
With designs inspired by luxury vehicles, modern architecture and classic Swiss watchmaking alike, top Aussie watch brand Creux Automatiq is the epitome of street style. The company was financed by Dane Rumble, who's background in everything from music to jewellery logically extends itself to the world of horology. Models like The Ghost, which pairs a skeletonised date wheel with traditional high-end materials and a bold case aesthetic, allows the watch's inner workings to shine as art while turning your wrist into moving eye candy. Australian men's watches don't get any sexier.
Founder: Dane Rumble
Year Established: 2015
Price: starts at $2,642 AUD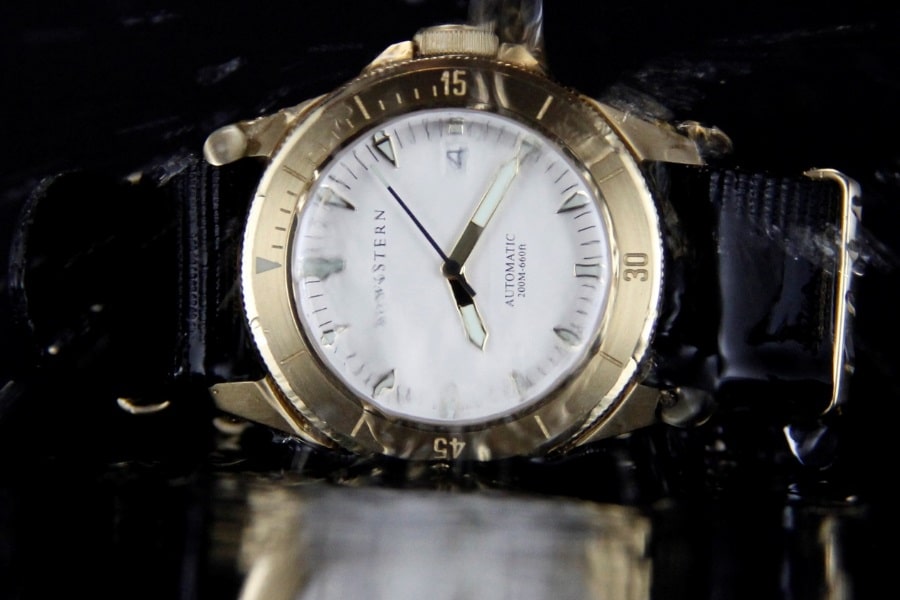 11. Bow & Stern
Aussie watchmakers Bow & Stern are all about celebrating Australia's favourite pastime: hanging out by the ocean. Their timepieces are reflective of the laidback feel and focus on practicality that comes with a life spend on, or by, water. Hand-assembled and highly customisable thanks to the interchangeable straps, Bow & Stern's watches are a high-quality option for those wanting a piece of Australian horology that won't look too overboard, or break the bank.
Founder: Bianca, Vaness, Adam
Year Established: 2014
Price: starts at $179.99 AUD
If you enjoyed our list of Top Australian Watch Brands, be sure to check out our lists of Best Minimalist Watches and Best Watches Under $1000 as well.
General FAQ
Are Adina Watches Any Good?
Adina is the Aboriginal word for 'very good', and the brand remains one of Australia's oldest watch makers. They utilise parts from five different countries beforehand finishing each piece in Brisbane.
Where are Melbourne watches made?
While Melbourne Watch Company sources some parts from overseas, it assembles every piece by hand right here in Australia.
What are the best Aussie watch brands?
Some of the best Australian-based watch brands are Melbourne Watch Company, ADINA, Bausele, JDRT, Creux Automatiq, Bow & Stern, Rebelde, and others.
You may also like:
32 Top Luxury Watch Brands
50 Best Watches Under $500
21 Best Watch Blogs