What is a Tourbillon? Watchmaking's Most Fascinating Innovation Explained
Featured image: Girard-Perregaux Laureato Flying Tourbillon Skeleton
If you're picking up the hobby of watch collecting, it's only a matter of time before you hear about a tourbillon. A fixture of premium horology, this historic mechanism has graced some of the world's finest pieces. What's even more impressive is that a tourbillon watch is as desirable now as ever before, which only goes to show the lasting value of this particular innovation. But what is a tourbillon watch exactly? One might ask. Here's everything you need to know.
You'll also like:
TAG Heuer Carrera Tourbillon Goes All-Titanium for the First Time
The Brightest Stars of OMEGA's Constellation Gent's Collection
Ressence Type 1 Squared X Keeps Watches Sharp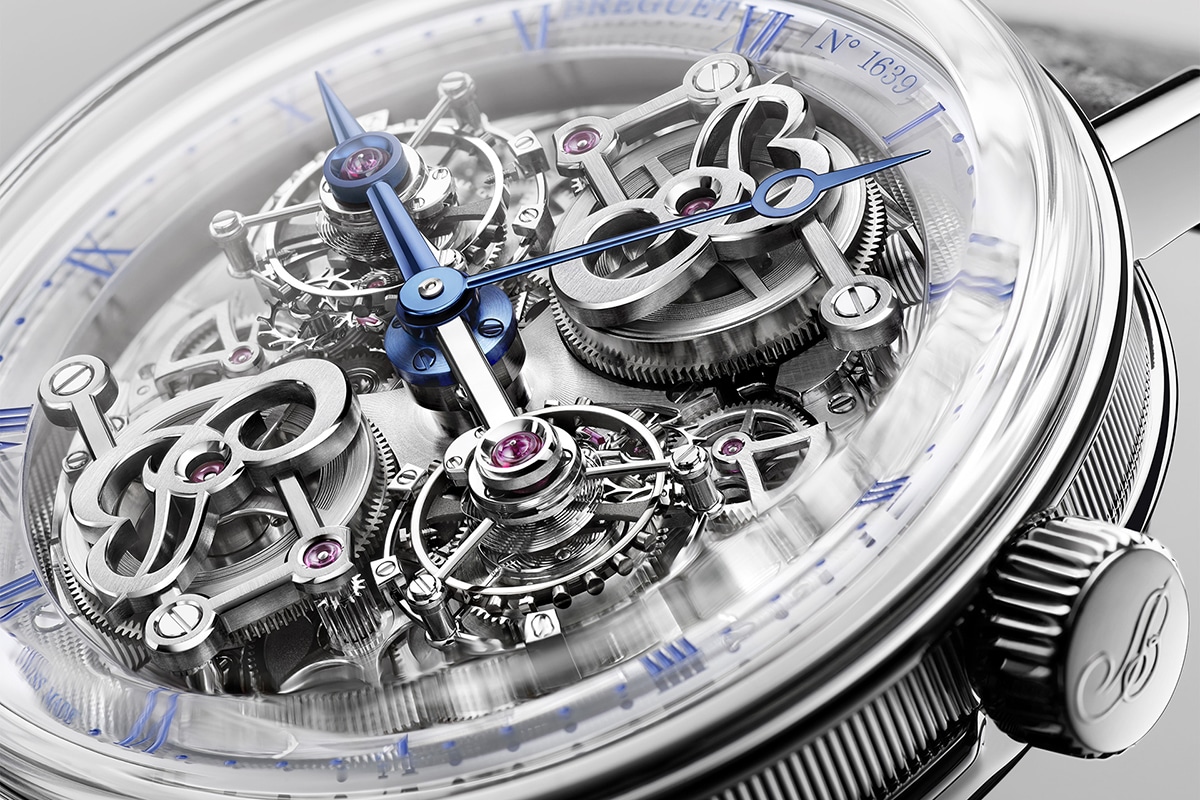 What is a Tourbillon?
Etymologically, "tourbillon" can be traced back to the Latin word "turbo," denoting a "spinning top" or "whirlwind." While commonly defined as a vortex of sorts, "tourbillon" has taken on different meanings as it applies to different concepts.
In the world of horology, a "tourbillon watch" features a special mechanism in which the escapement and balance wheel are mounted in a rotating cage, thereby countering the effects of gravity and improving accuracy when the timepiece is in a stagnant position.
When asked to define "tourbillon," one will usually describe the mechanism itself, which accounts for positional errors by continuously rotating the balance wheel and escapement at an average rate of one revolution per minute.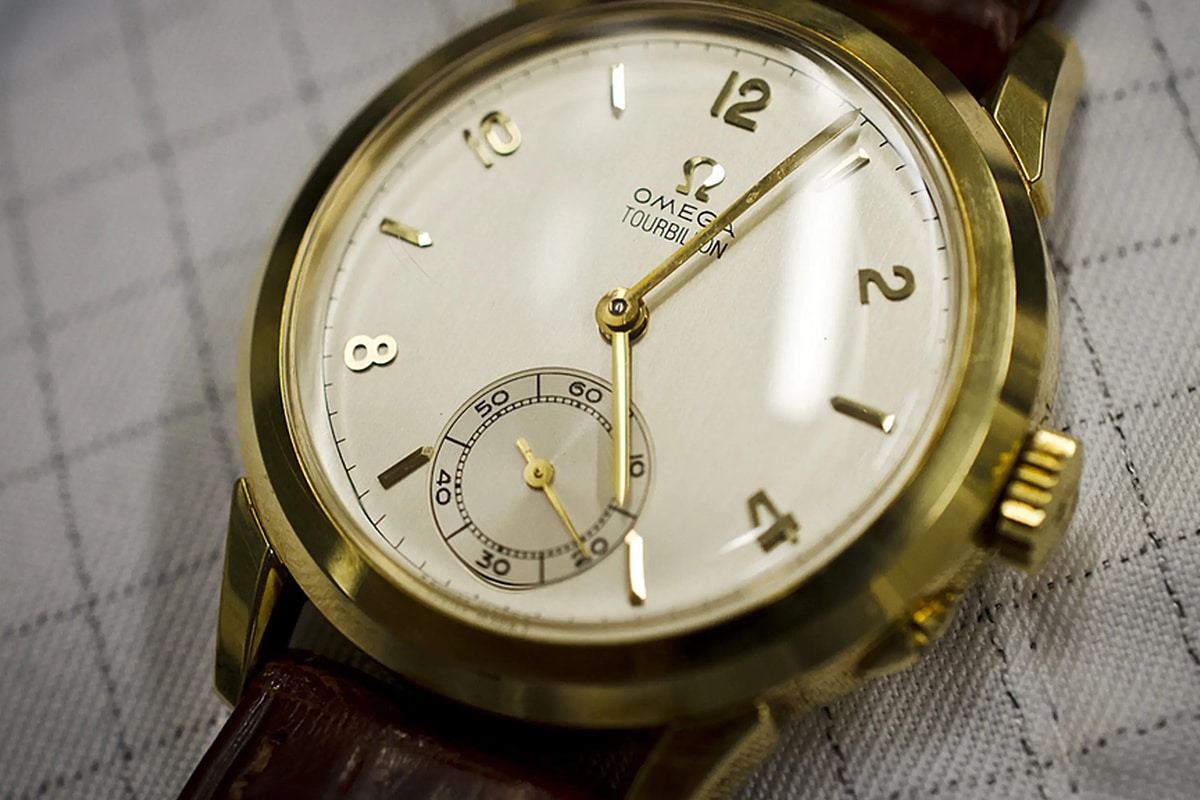 History
Legendary French-Swiss watchmaker Abraham-Louis Breguet is credited with developing the first tourbillon around 1795 and then patenting it in 1801. Conceived as a new type of regulator, it represented one amongst a number of achievements from the inventor and historical icon.
From 1805 to 1823, Breguet produced 35 tourbillon pocket watches. Most were sold to wealthy monarchs and aristocrats, though approximately a quarter of them were used for navigational purposes and scientific research. The mechanism would undergo few significant changes over the following century.
In 1920, a German watchmaking instructor named Alfred Helwig designed the first flying tourbillon, which was cantilevered, meaning it was only supported on one side and thereby visible from the other. Around this time, the mechanism was still featured more or less exclusively in pocket watches and table clocks.
By 1930, French inventor Edouard Belin had produced the first tourbillon watch prototype, using a Lip-ebauche movement. Jump ahead to 1947 and Omega introduces the Calibre 30I, i.e. one of the first tourbillon wristwatch movements. Rotating on its axis once every 7.5 minutes, the watch delivered prize-winning accuracy at various chronometry competitions.
Throughout the 20th century, watchmakers would continue to experiment with the tourbillon. That gave way to a number of innovations, including double-axis tourbillon, triple-axis tourbillon, and gyro tourbillon, to name just a few. It remains to this day a premium feature of high-end watches, even as experts dispute its prospects as an accurate timekeeping feature.
Purpose
No stranger to science, Breguet determined that the accuracy of pocket watches was influenced by changes in their position. Going a step further, he deduced that gravity itself was responsible for these shifts, imparting the greatest influence when pocket watches or table clocks were standing upright (which happened to be their most common position).
From the very beginning, a tourbillon was created to counter-measure these gravitational effects. All the variants that followed did so with the same goal in mind, using self-sustaining revolutions as an attempt to counteract gravity and retain accuracy.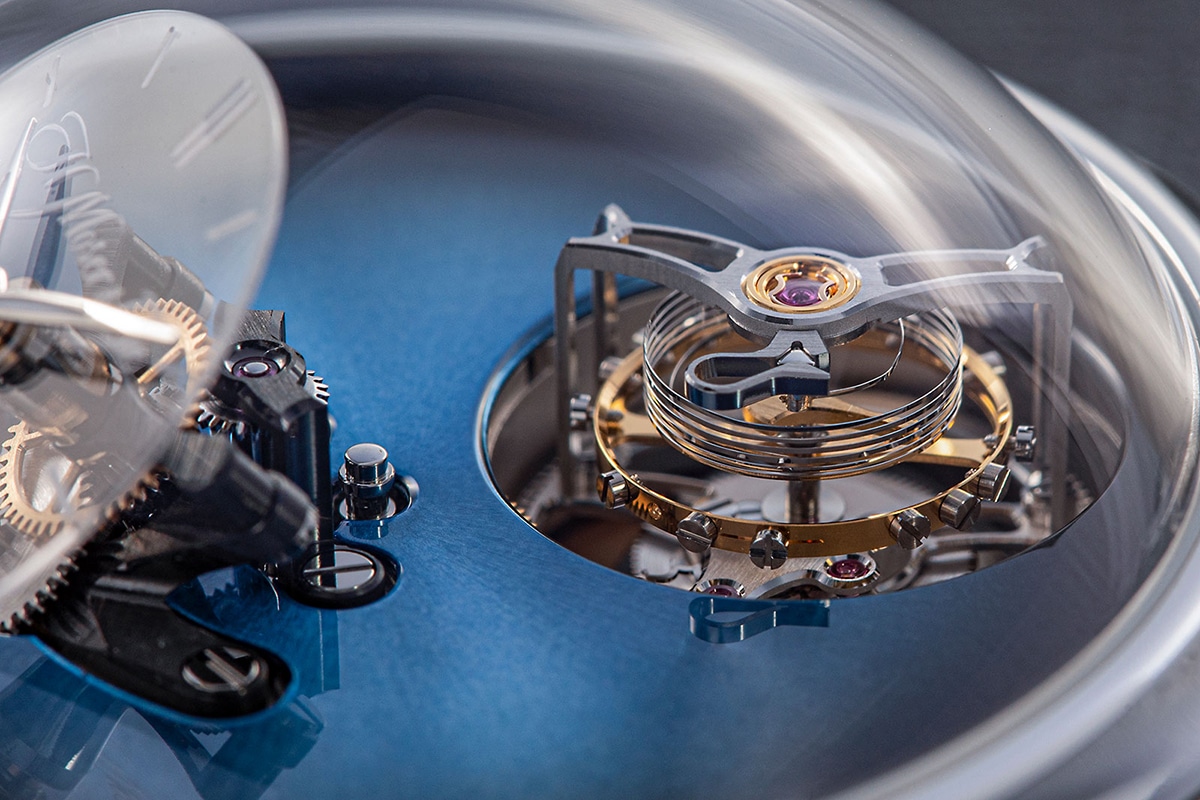 How Does a Tourbillion Work?
The original tourbillon housed the regulating organ and the escapement inside a mobile carriage, which rotated on its own axis at a relatively fixed rate. Subsequent versions would play upon this core concept. For instance, a double-axis tourbillon turns around two axes instead of one, both of which rotate at a rate of once per minute. Powering both axes is a constant force mechanism called a "remontoire," which applies even force to the oscillating system.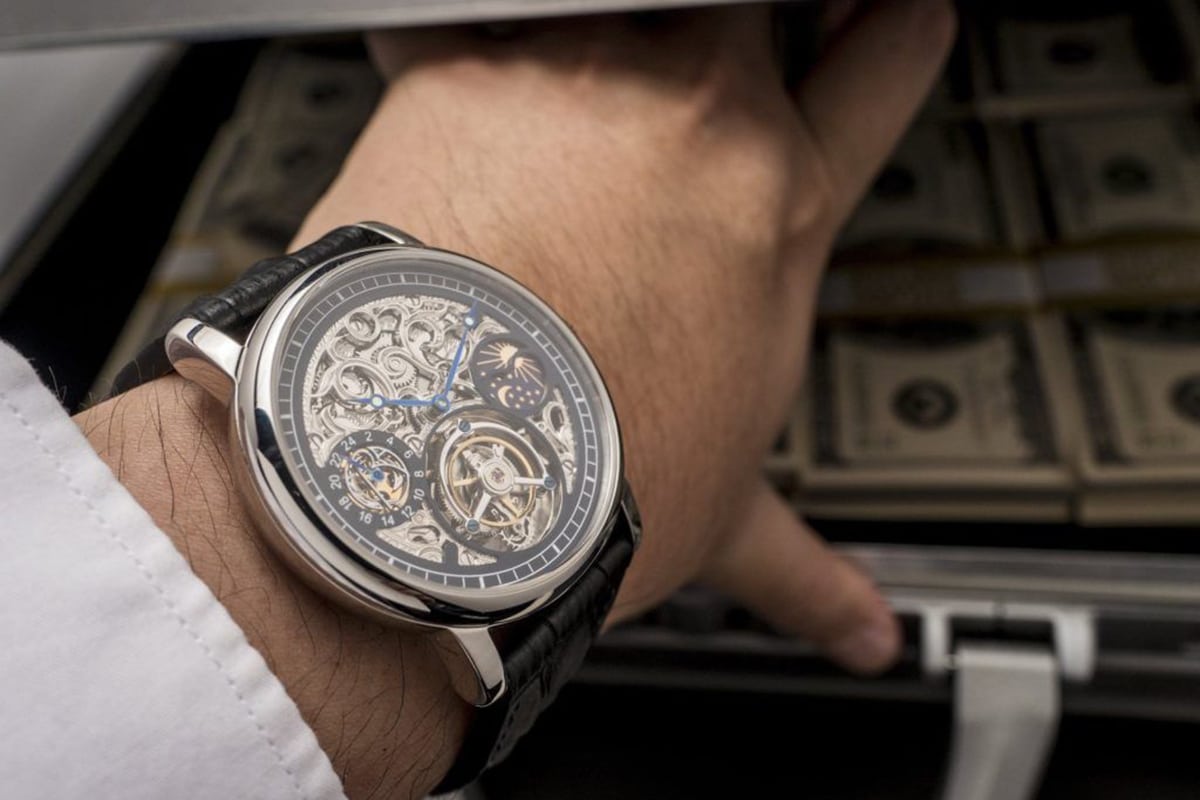 Why are Tourbillon Watches So Expensive?
Even as its accuracy is called into question, the tourbillon watch remains synonymous with high-end horology. That's because the mechanism is a marvel to behold and the work of genuine craftsmanship, no matter what its reported functions. It's then no surprise that most tourbillon watches feature skeletonised dial faces, thereby putting the mechanism itself on full display. Since the tourbillon rotates on average at a rate of once per minute, it often doubles as a second hand.
To be clear, an open-worked dial face does not equal a tourbillon watch. Some companies or dealers will play loose with the term so as to trick nascent collectors, but what they're really selling is a tourbillon-style watch. These days, you may even find someone trying to sell "quartz tourbillon" watches, which is basically an oxymoron (even if quartz watches are often more accurate).
Until recently, tourbillon watches were quite rare and thereby quite expensive. However, the mechanism-turned-novelty has become more popular in recent years, leading to increases in availability and decreases in price. You may have heard of ERA's tourbillon watch—aka Prometheus—which markets itself as being more "attainable" (i.e. cheaper) than the standard counterpart. The stainless steel iteration currently retails for US$1499 and up.
Despite its growing availability, the tourbillon watch still represents something special and unique when it's released by a luxury brand. Generally speaking, Swiss tourbillon watches usually start at around the $40K mark and soar up from there. That said, the industry is in a constant state of flux. TAG Heuer recently introduced a Carrera Heuer-02T tourbillon for around US$15K, signifying a drastic price drop.
Meanwhile, Chinese manufacturers will use Swiss components to qualify for the "Swiss-made" designation and then sell a tourbillon watch at bargain-basement prices. If you simply must buy a tourbillon watch, it could be a potential place to start, though it'll probably draw more jeers than cheers from fellow collectors.
5 Fascinating Tourbillon Watches
Looking to buy a tourbillon watch? You have more options now than ever before. As mentioned above, ERA's tourbillon watch is quite affordable. Or maybe you want an Aventi tourbillon watch, which currently has everyone talking and comes in at just over US$21K.
Then we have the following five tourbillon watches, which are so limited in supply that you probably can't find one, let alone afford one. Nevertheless, they offer a fascinating glimpse into this rarified world.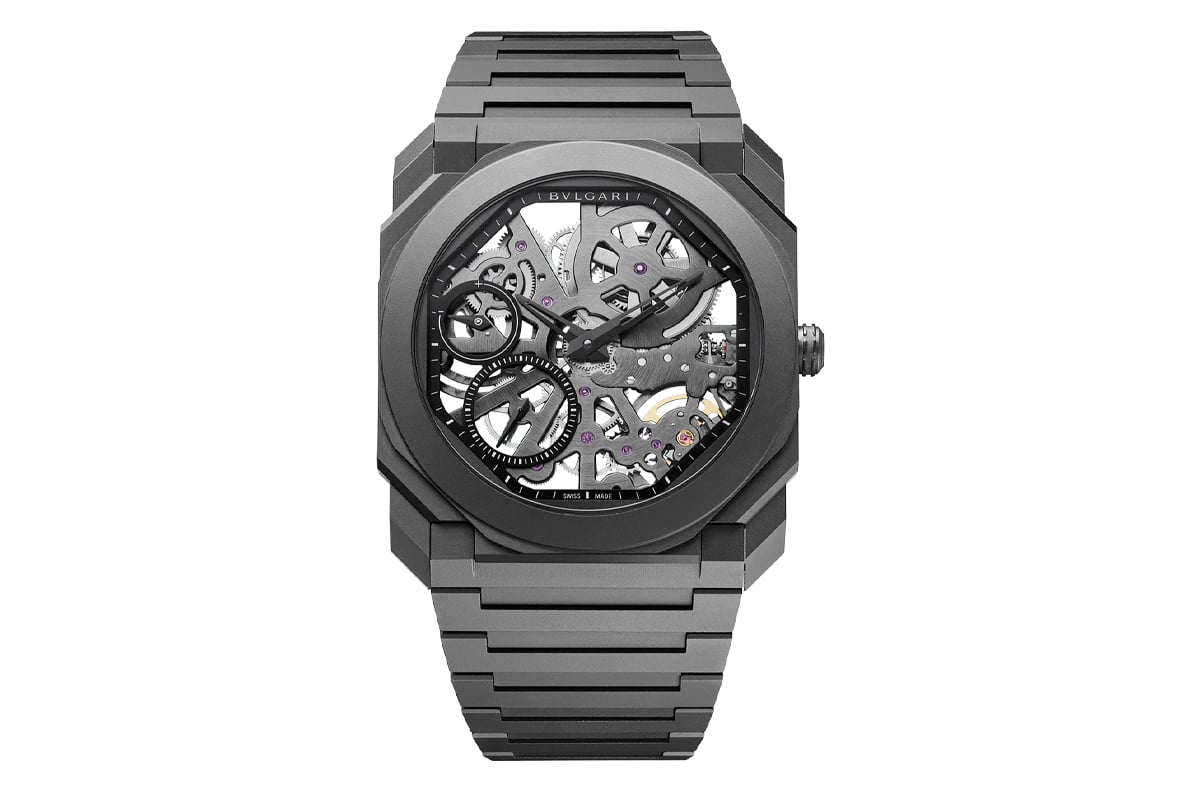 1. Bulgari Octo Finissimo Tourbillon
Bulgari's ultra-thin Octo Finissimo collection was already a feat of mechanical strength, making this tourbillon model something of a miracle. Crafted from grade 5 titanium, its openworked tourbillon chronograph movement measures just 3.50mm thick. You might need an engineering degree just to figure out how they pulled this one off.
Brand: Bulgari
Dial: Skeletonised
Case material: Carbon
Diameter: 42mm
Calibre: 103072
Movement: Ultra-thin flying tourbillon
Price: AUD$186,000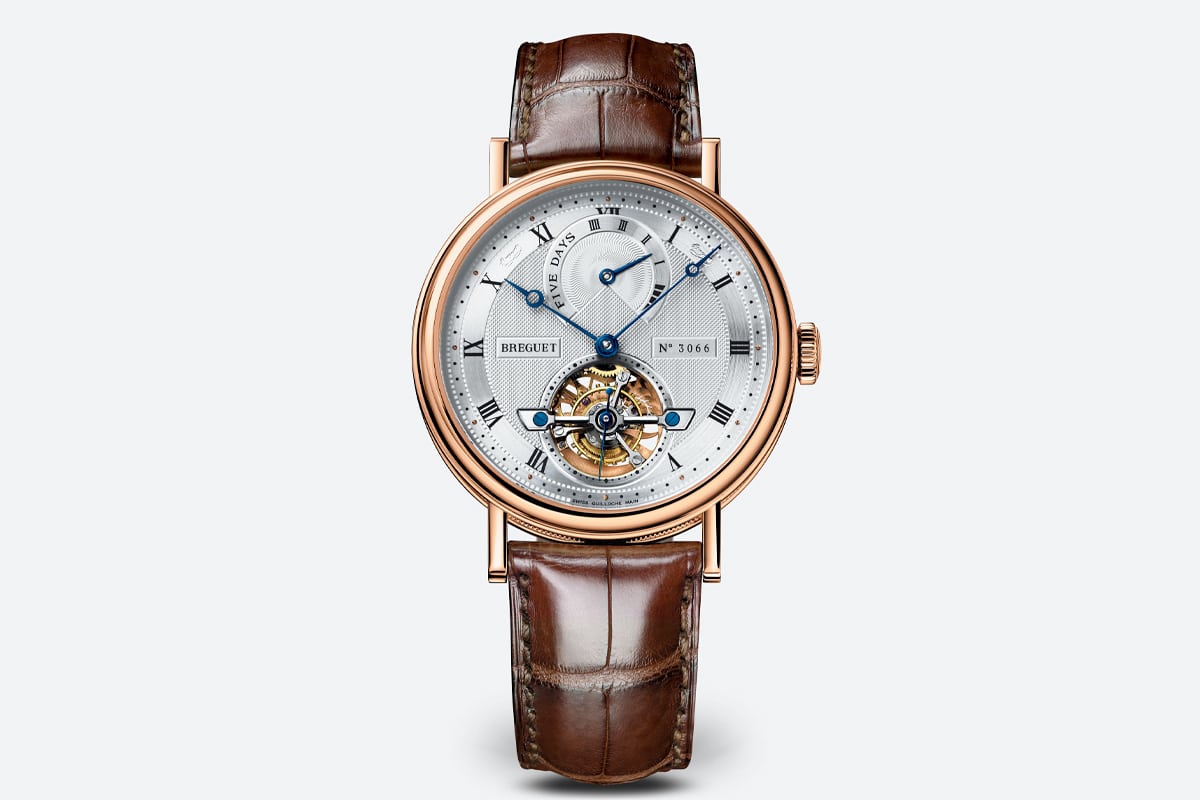 2. Breguet Marine "Grande Complication" Tourbillon
From the house of Breguet itself comes this mechanical masterpiece, which is every bit as distinguished as its extreme price tag would suggest. A tourbillon carriage at 12 o'clock functions as a second hand and provides a visual centre of gravity. Staring directly into the watch face is like staring into the heart of time itself.
Brand: Breguet
Dial: Silvered gold dial
Case material: Rose gold
Diameter: 41mm
Calibre: 581DR
Movement: Tourbillon in a titanium carriage
Price: AUD$217,800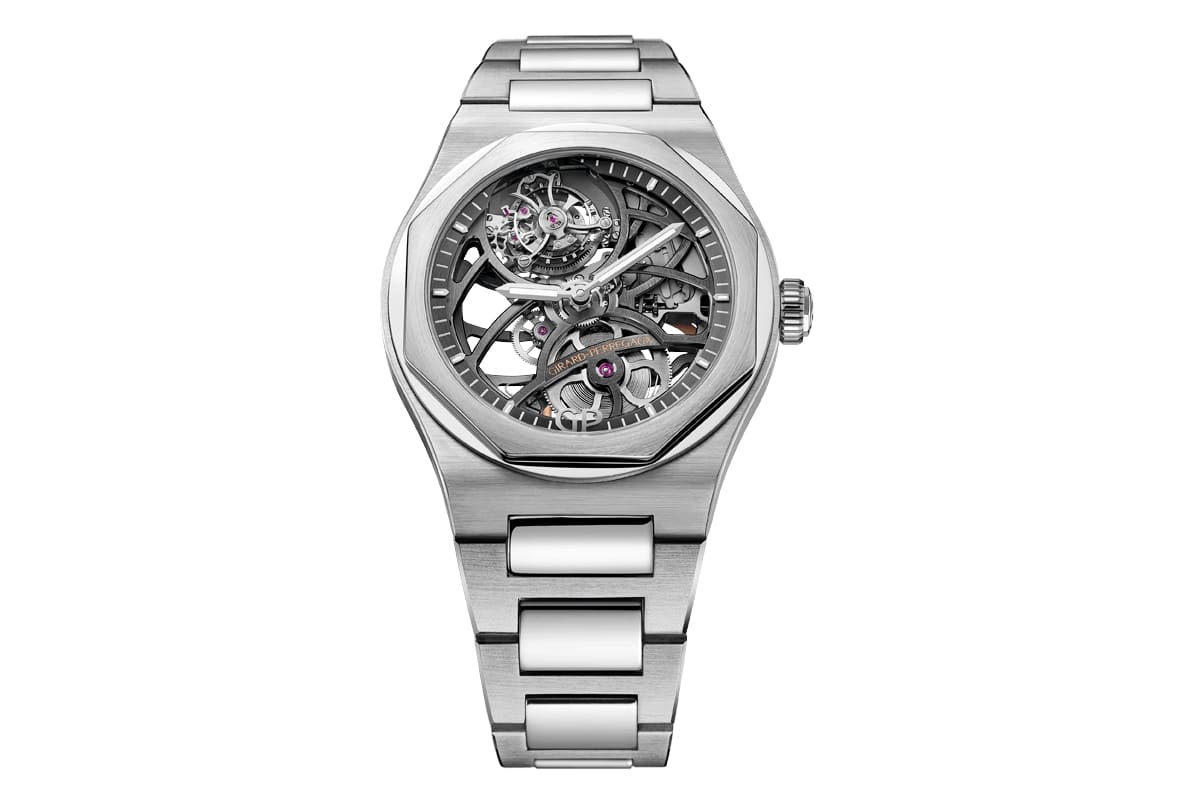 3. Girard-Perregaux Laureato Flying Tourbillon Skeleton
Reimagining a 1975 classic, Girard-Perregaux's sporty stunner employs an octagonal polished bezel and skeletonised dial face, the latter of which reveals its flying tourbillon mechanism. Dressed from case to bracelet in pink gold, the watch is a thing of pure beauty.
Brand: Girard-Perregaux
Dial: Skeletonised
Case material: Stainless steel
Diameter: 42mm
Calibre: GP09520-0001
Movement: Graphically designed mechanical self-winding movement openworked
Price: AUD$186,000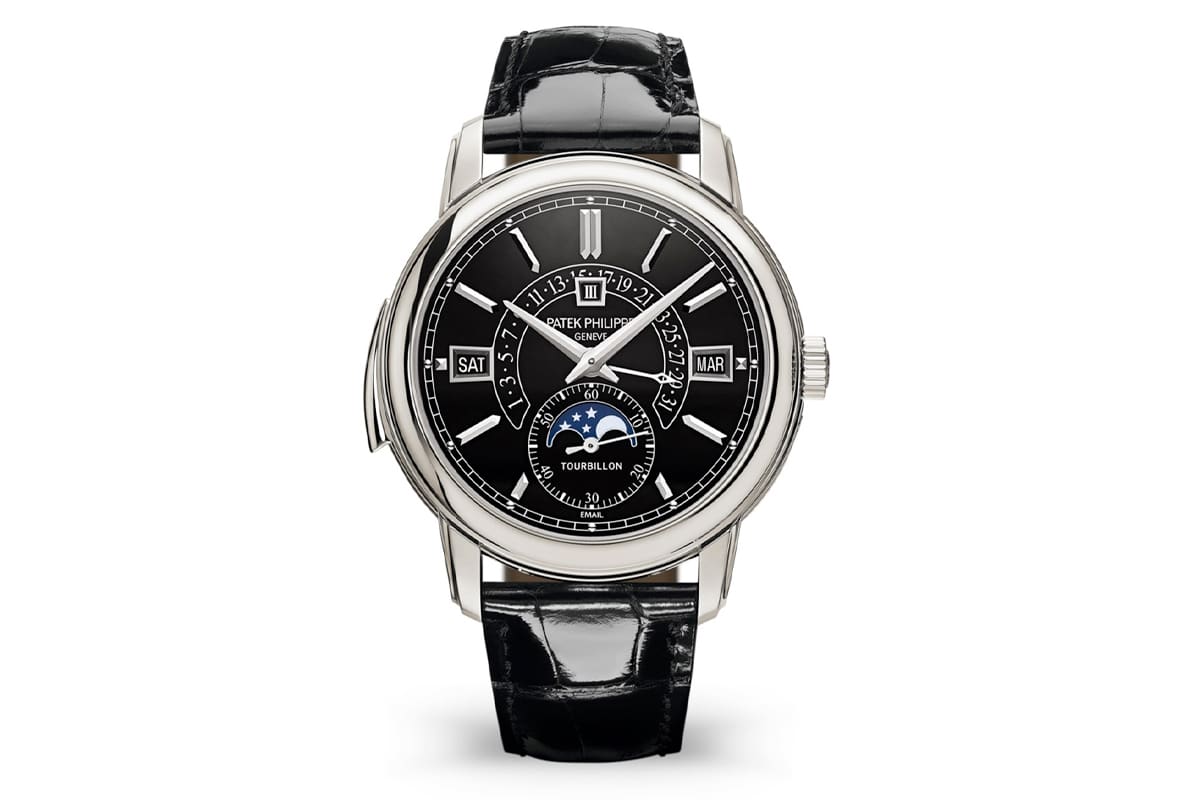 4. Patek Philippe Grand Complication Platinum Tourbillon
Patek Philippe's grand complication features a tourbillon perpetual calendar with a minute repeater, retrograde date complication, and extraordinary moon phase indicator. The dial face imparts a classical and illustrative vibe while the case-back window gets down to mechanical business.
Brand: Patek Philippe
Dial: Black enamel dial, gold applied hour markers. 18K gold dial plate.
Calibre: R TO 27 PS QR
Movement: Mechanical manually wound movement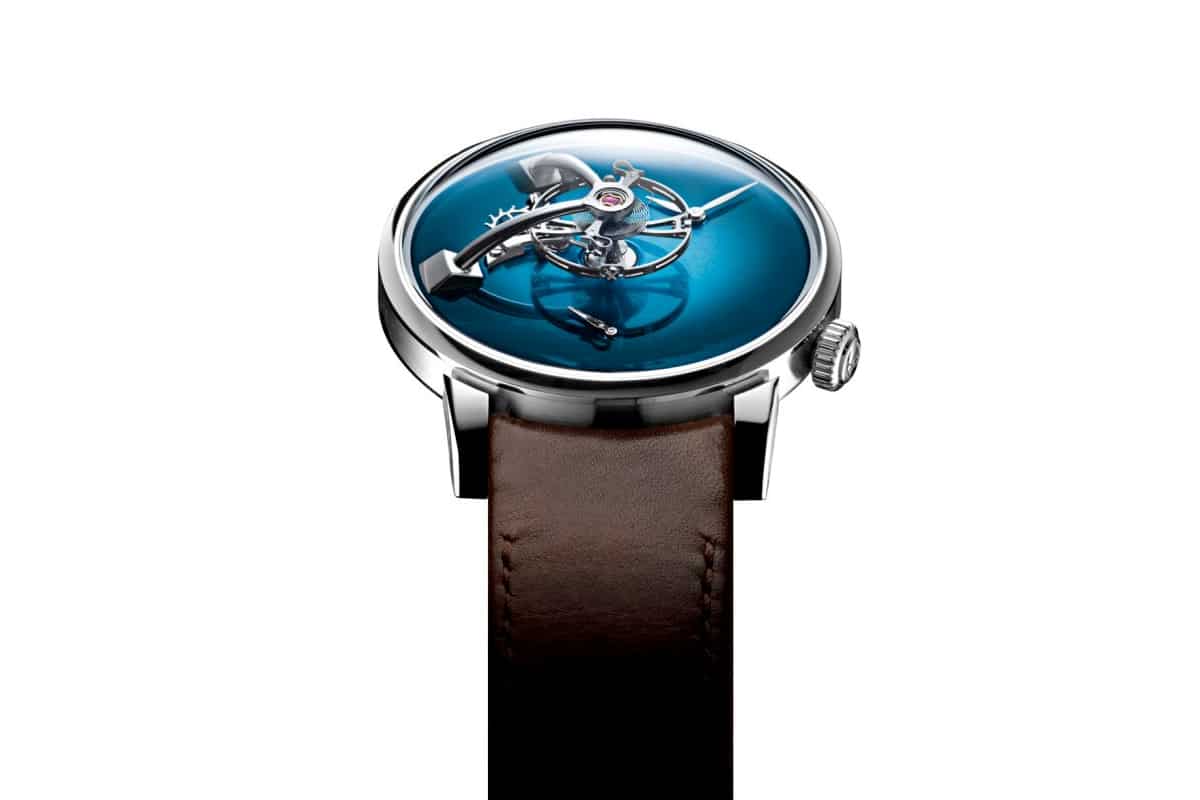 5. H. Moser & Cie X MB&F Endeavour Cylindrical Tourbillon
Unveiled in 2020, this collaborative timepiece delivers an almost otherworldly aesthetic. Presented in a variety of fumé dial colours, it renders maximum impressions through the use of minimalist details. Behold the one-minute flying tourbillon at 12 o'clock, which sits under a conspicuous dome of sapphire crystal.
Brand: H. Moser & Cie, MB&F
Dial: Ice Blue fume
Calibre: HMC 810
Movement: Cylindrical Tourbillon Automatic
Reference: 1810-1205
Price: AUD$114,000
You'll also like:
TAG Heuer Carrera Tourbillon Goes All-Titanium for the First Time
The Wind Up – Watch News #210
Ressence Type 1 Squared X Keeps Watches Sharp
General FAQ
Why are tourbillon watches so expensive?
A tourbillon mechanism requires meticulous craftsmanship, regardless of its functional attributes. It's also visually marvelous, which is why most tourbillon watches feature open-worked dials. Between that and the limited supply, Swiss tourbillon watches are often quite expensive.
What is a tourbillon?
A tourbillon places the watch's escapement and balance wheel inside a rotating cage so as to theoretically counteract the influence of gravity, thereby increasing accuracy.
Why was the tourbillon invented?
Watchmaking icon Abraham-Louis Breguet developed the tourbillon in hopes of improving the accuracy of pocket watches and table clocks, both of which were theoretically influenced by gravity.