The Wind Up – Watch News #45
It's dark and gloomy, and I regret not taking full advantage of that 6 p.m. Sun I thought would never end, but I do have something to brighten my days: The Wind Up! In this instalment of our regular series focused solely on the world of watches we're featuring a little something-something from Vacheron, a wonderful entry piece from Breitling and a fantastic mesh of new-school watchmaking with traditional design from TAG (amongst other things, of course!). So as always, sit back, relax and enjoy!
You'll also like:
The Wind Up – Watch News #44

Breitling Superocean Special 44
Breitling's latest piece, the Superocean Special 44, is an ode to the fundamentals of watchmaking. It combines wonderful aesthetics and sound mechanics to create a package well worthy of a fantastic "first watch" option. It comes in two distinctive colours, black and blue. Each colour has exactly the same visual attributes as the other, minus of course the colour differences. My pick would definitely be the black version. Black watches, and accessories in general for that matter, seem to go with a lot more outfit choices than blue does. And I have a bias towards black watches in general, so I guess that doesn't really help. The monochromatic colour palette may get a bit boring, but that touch of red on the end of the seconds hand does just enough to break up the monotone colour scheme. The Breitling Superocean 44 is a great bit of kit, and I will definitely be keeping a keen eye for it when I want to jump into the buying game.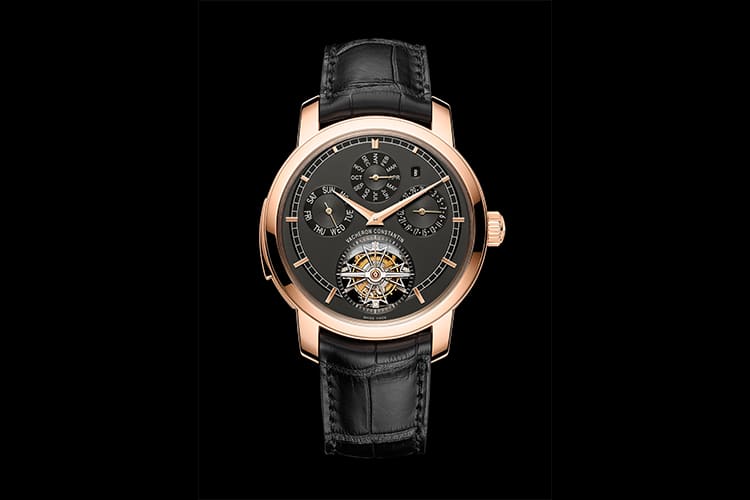 Vacheron Constantin Traditionnelle Calibre 2755
Oh yummy. That was the first thing that popped into my head when I came across this watch. And to be quite honest with you, I'd happily leave it at that. It sums up the Traditionnelle Calibre 2755 perfectly. Yes, I have a bias towards Vacheron. Yes, I think their watches are just slightly better than Patek's. And yes, I would sell my soul to own one. But beyond that, I think they just speak for themselves, really. This could very well be one of the most complicated wearable Vacherons ever. You get a minute repeater, a perpetual calendar and an exposed tourbillon, all wrapped up exquisitely in a pink gold case. And that grey dial. My goodness does it look good. You want it? Better start saving, because the price is astronomical.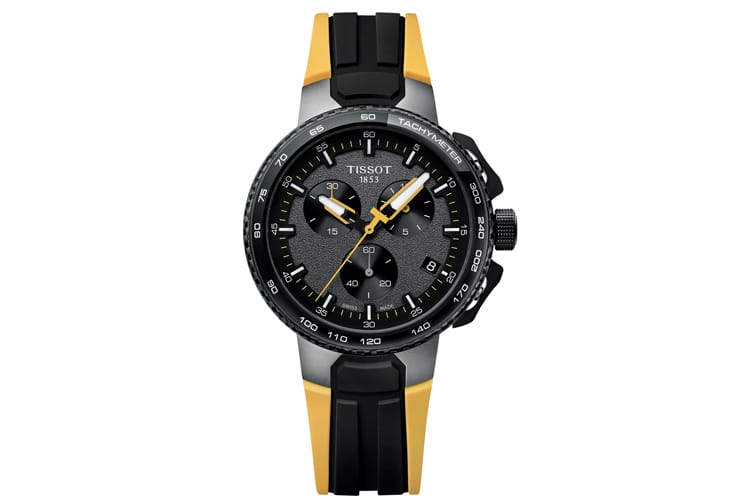 ---
Featured Video from Man of Many
---
Tissot T-Race Tour De France Special Edition
As far as I'm concerned, Tissot reign supreme as one of the best manufacturers currently producing affordable and accessible watches. And the T-Race Tour De France Special Edition is just another reason why I feel they deserve more attention than they get. Sure, when you compare a Tissot to an Omega, there is a world of difference. And a lot of people tend to forget that Tissot actually are a bona fide Swiss watchmaking manufacturer. I find that because of Tissot's accessibility and relatively inexpensive timepieces, that they get overlooked as a sub-par brand. They're not. Believe me. The T-Race Tour De France Special Edition is a sporty watch that combines sleekness, a certain casualness, as well as some really nice details to create a piece that is enticing and exciting. Sure, it's powered by a Quartz movement and I definitely would have preferred something automatic under there. But when push comes to shove, it really isn't a deal breaker. I'd happily wear the Tissot T-Race Tour De France Special Edition, and so should you. And best of all, you don't even need to like cycling to do so!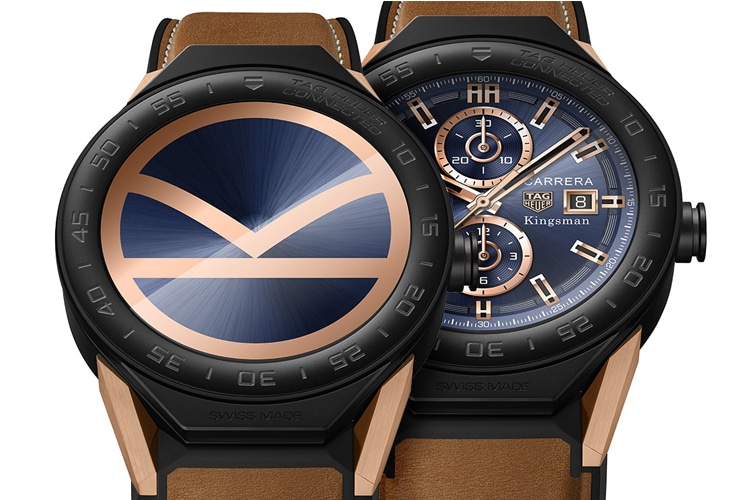 TAG Heuer Connected Modular 45 Kingsman Special Edition
Love it or hate it, smartwatches and wearables are here to stay. You can either live the rest of your life in denial with your head in the sand, or you can accept that fact and welcome it into your existence. These things are the way of the future. I can't wait to see what these smartwatches will look like and do in the next decade or so, and they've come a hell of a long way since their original inception (whenever that was!). TAG seem to be at the forefront of this twist between contemporary and conservative, and with that they've released the Connected Modular 45 Kingsman Special Edition, a piece dedicated to the 'Kingsman: The Golden Circle' movie. There's no point in me explaining what the TAG Heuer Connected can do, because I'll be here all day. But what I will speak about is its daring design. A mix of golds, bronzes and blacks really makes for an interesting colour palette that is dramatic and in its own way, somewhat subtle. The Connected Modular 45 Kingsman Special Edition is an adventurous piece, available only through Mr. Porter and yours to get now (well before the film's release later this year).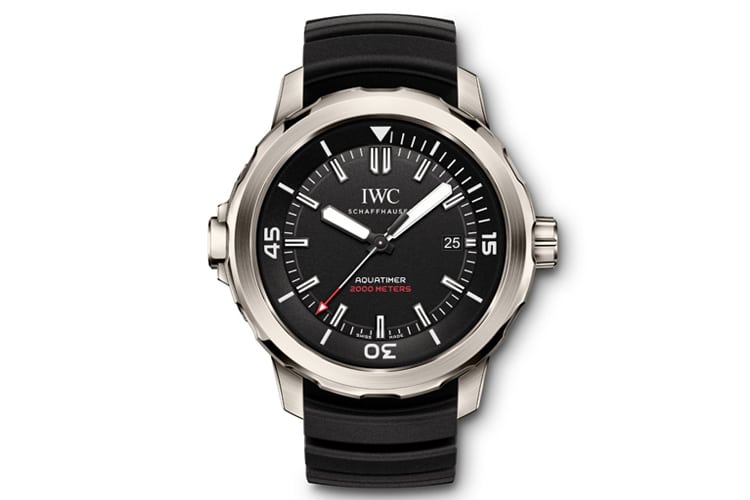 IWC Aquatimer Automatic 2000 Edition '35 Years Ocean 2000'
To celebrate the 35th anniversary of the original Ocean 2000, IWC have released a limited edition Aquatimer with a beastly 2,000m depth rating. Yes, you read that right. Two kilometres. Now I wouldn't blame you if you thought that case was going to be a behemoth, but IWC have played their smooth-operator card and kept it at a paltry (in a good way) 42mm in width, and just over 14mm in height. Super wearable. The most distinguishing features of the watch are of course its most interesting. The ribbed case, the red seconds hand and matching "2000 METERS" inscription, as well as the grainy-textured finish on the dial. This is a tool watch, above all else, but you absolutely cannot look past its functionality. Wear it where you want, with what you want, how you want; the IWC Aquatimer Automatic 2000 Edition '35 Years Ocean 2000' will not look an inch out of place.
If you enjoyed The Wind Up and would like to continue reading about watches, you can head on over to my blog, Haulogerie, where I delve a bit deeper into the wonderful world of watches.
Have you subscribed to The Wind Up – Watch News #239? You can also follow us on Facebook, Twitter, Instagram, and YouTube.
---
You'll also like:
The Wind Up – Watch News #44
The Wind Up – Watch News #43
The Wind Up – Watch News #42
---
---
Featured Video from Man of Many