Zinvo's Blade Titan is the Brand's Craziest Model to Date (and That's Saying a Lot)
With their avant-garde designs and affordable prices, LA-based Zinvo Watches exists in a class all their own. For proof, look no further than the brand's mighty Blade Collection. Packing a 1-second spin turbine into the dial display, each mechanical model cultivates a truly unique and powerful aesthetic. You've simply never seen anything like it and that's as true now as it was when the brand first debuted. That brings us to the collection's latest and craziest model, also known as Blade Titan. One glance and you're hooked.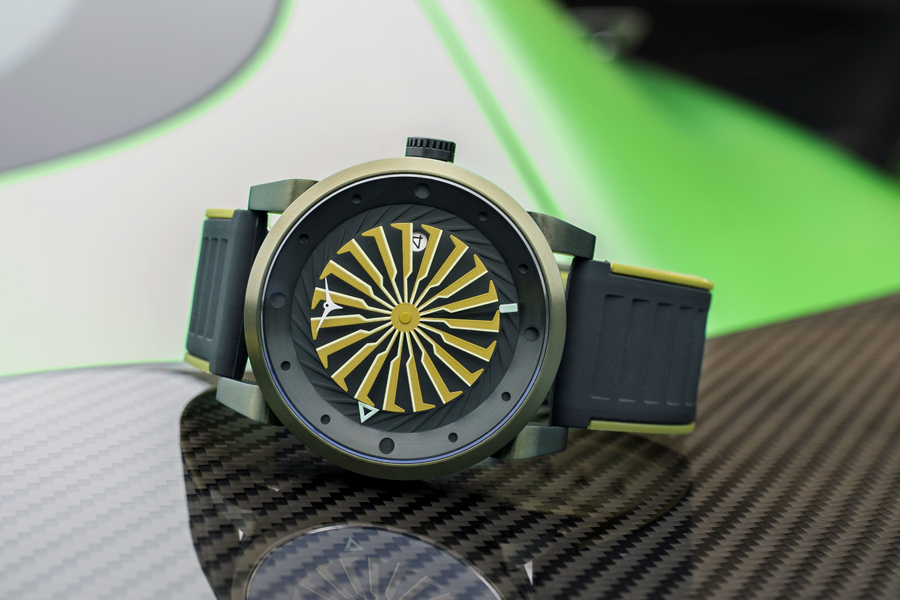 Like its revolutionary peers, Blade Titan delivers scratch-proof sapphire crystal coating and 5ATM water resistance. It breaks out from the pack by way of an exclusive military green-plated case of 100% titanium. Providing further distinction, the watch's signature titanium spin turbine glows in the dark with a little help from Super Lumme. This is also one of the brand's few models to run on Seiko NH35 automatic movement, which powers the 1-second spin turbine dial. Sealing the deal is a 24mm strap of sturdy silicone.
Put it all together for a new tier of durability, precision, and outright zaniness. The luminous turbine is more or less guaranteed to transfix eyeballs when it glows in the dark like some sort of miniature blacklight wheel. Of course, the model is no slouch during daylight hours either. This is signature wristwear with an unmistakable aesthetic and it goes well beyond mere timekeeping. And while slightly more costly than some other models in the range, the Blade Titan is nevertheless quite affordable at US$499.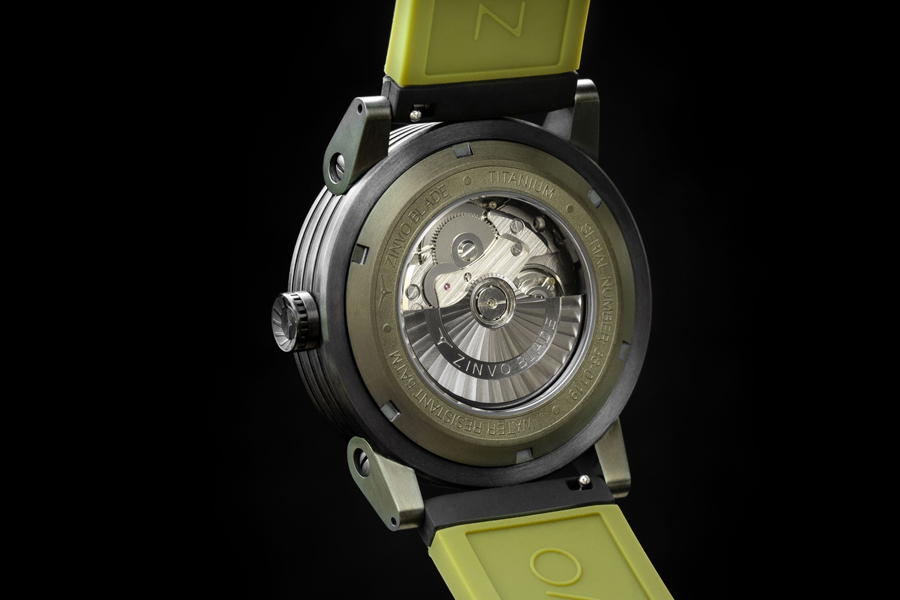 We've 12 Best Motorcycle Backpacks for the Daily Commute and remain no less impressed. The microbrand's latest model joins an ever-growing family of extraordinary timepieces. In the Blade Collection alone, there are now 27 units of considerable distinction. Powered by automatic movement and distinguished by the signature spin turbine dial, each one simply bursts with colour and design. The brand's Chrono Collection is likewise recognisable at first sight, if not a little tamer by comparison.
If only the best and craziest model will suffice, Blade Titan has your name written all over it. The military green case of 100% titanium is equal parts sturdy and sleek. Already singular in its own right, the spin turbine now glows in the dark and seems that much cooler as a result. For those who like to spin heads (no pun intended), this model is guaranteed to please. The best part? It's also built to last and priced to move. That's just the Zinvo way and there's no other way quite like it.