The Wind Up – Watch News #44
The mornings are darker and colder than ever, and the team here at Man of Many are in a constant fight to be the closest to our office heater, but you know what they say, the show must go on! So in this instalment of our regular series dedicated solely to the coverage of everything watches, The Wind Up, we have something very special coming out of Germany, as well as the usual wish-list-worthy pieces from Switzerland. So as always, sit back, relax and enjoy!
You'll also like:
The Wind Up – Watch News #43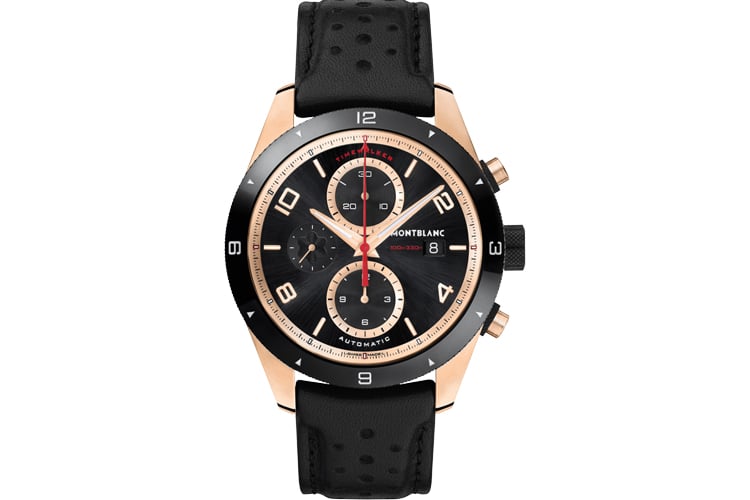 Montblanc TimeWalker Chronograph Automatic
Dynamic, bold and very out of the ordinary, Montblanc's TimeWalker Chronograph Automatic is definitely a step in the right direction for the young watchmaking atelier. From the 43mm 18k red gold case to the black ceramic bezel, black sunburst dial, black crown and exposed red gold pushers, the TimeWalker Chronograph Automatic is one hell of a statement piece. The energetic and highly contemporary design of this piece really sheds quite a bit of a light into Montblanc's ability to bring it when they most need it. They've slightly stalled after the release of their interesting annual and perpetual calendars, but with the Summit Smartwatch and now the revamped TimeWalker piece, I really do believe they're well and truly on the up-and-up. The Calibre MB 25.07 powers the TimeWalker Chronograph Automatic, and it's good for just under 2-days worth of exceptional timekeeping. This is a very specific piece for a very specific buyer, but I think that Montblanc have absolutely hit the nail on the head with it. Superb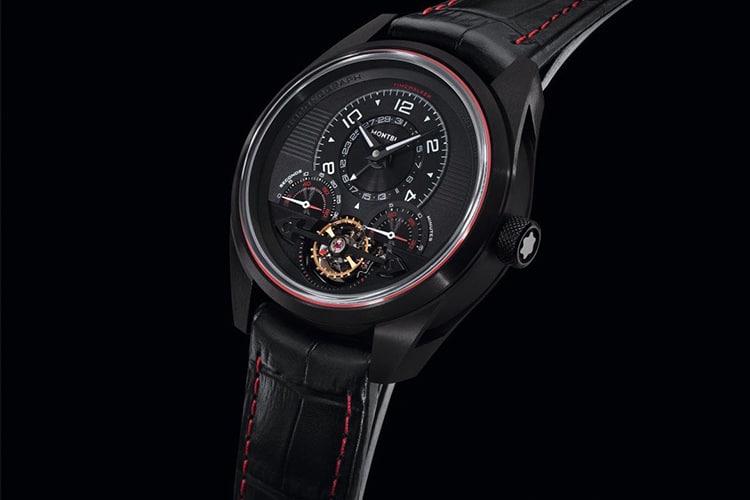 Montblanc TimeWalker ExoTourbillon Minute Chronograph Limited Edition 100
I have actually had the privelige of spending some hands-on time with the TimeWalker ExoTourbillon Minute Chronograph Limited Edition 100, and let me tell you, it is really quite an interesting piece. It's one thing to look at pictures of a watch and try to base your judgement on it that way, but to hold it, feel it and watch it do its thing; well that's a whole different ballgame! This thing is wild. I love it when two somewhat opposite worlds collide to create something that is completely out of the box. In this case we have the world of sports chronographs smashing into the world of traditional haute horlogerie manufacturing. And this thing is wearable. Comfort wise and functionality wise. At 44mm and made of black DLC titanium, it's the perfect size for a daily wearer. And given the ability to not only record and tell the time, but also the date, well that in itself is a cause for celebration! Like the TimeWalker Chronograph Automatic, the TimeWalker ExoTourbillon Minute Chronograph Limited Edition 100 is a real winner. Contemporary watchmaking done right!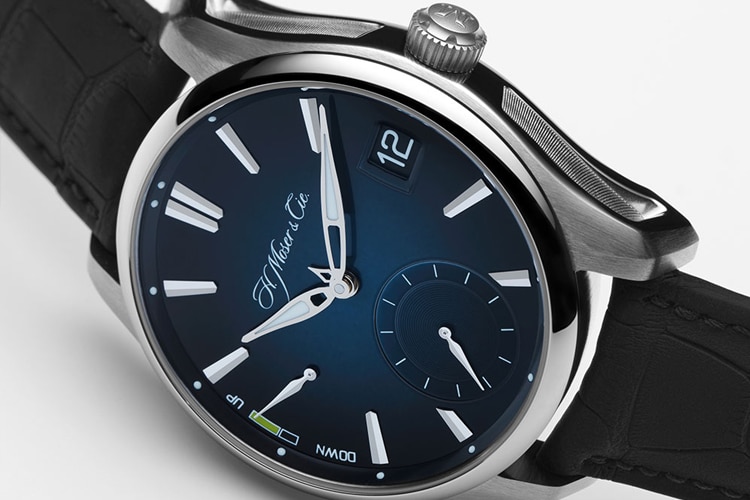 Moser & Cie Pioneer Perpetual Calendar
Can H. Moser & Cie do no wrong? I truly believe that they are one of the most exciting independent watchmaking ateliers in the game, and their pieces continue to amaze, excite, intrigue and fascinate me. From the outset, their proprietary Perpetual Calendar design was groundbreaking. Never before had we seen a watch display so much information in such a simple manner. Genius! Then they released their Pioneer. Arguably one of their finest sports-cross-casual collections. Then they blended them both together and created the Pioneer Perpetual Calendar. Yes! My prayers have been answered. Finally, a truly wearable high-end perpetual calendar. This piece is utterly gorgeous. I was fortunate enough last year to spend some time with a few perpetual calendars from Moser, and let me just tell you that the movement finishing is second to none. Seriously guys, just outstanding. And then to plonk that high-end awesomeness into such a casual and chic watch, creating a watch that you actually cannot fault, well I think Moser will have a tough time topping that. That is all I'm going to say on the matter, because frankly I could fill this article with praise and plaudits for the Pioneer Perpetual Calendar. Its just that good.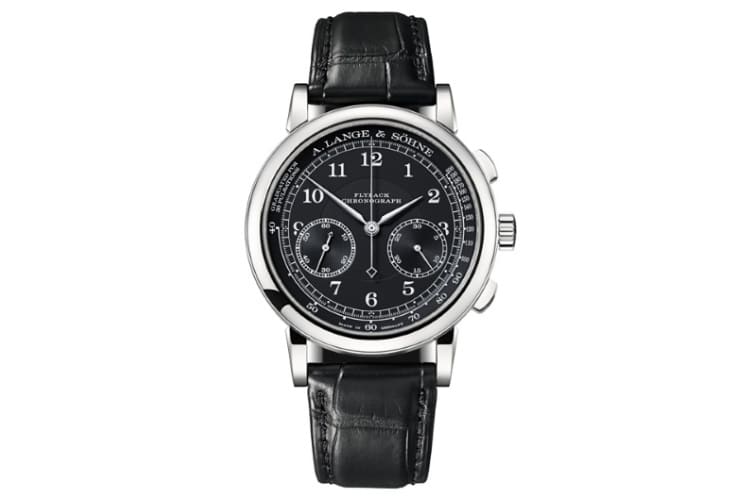 A. Lange & Söhne 1815 Chronograph
Coming at you like a raging bull, Lange have dished out one of the most beautiful iterations of the 1815 Chronograph, ever! Black dial watches are all the rage, and I don't see what the problem is (if there even is one). The combination between the black dial and the 39.5mm white gold case is exquisite and fine. The 1815 Chronograph generally speaking, is like the more sophisticated, refined and quieter brother of the Datograph. I myself do prefer the Dato, but don't get me wrong, the 1815 Chronograph is one fine piece of watchmaking. Its understated nature is perhaps one of the greatest appeals of the 1815 Chronograph, but that's before you look at the movement. Turn it over and believe me you'd want to be sitting down, because this thing is drop-dead gorgeous. As pretty as the Dato movement, not quite. But still trumping many of its closest rivals, yes. The lacking date indicator reduces its daily functionality in my opinion, but overall this is a difficult watch to overlook, especially if you're looking for pure manually wound chronograph.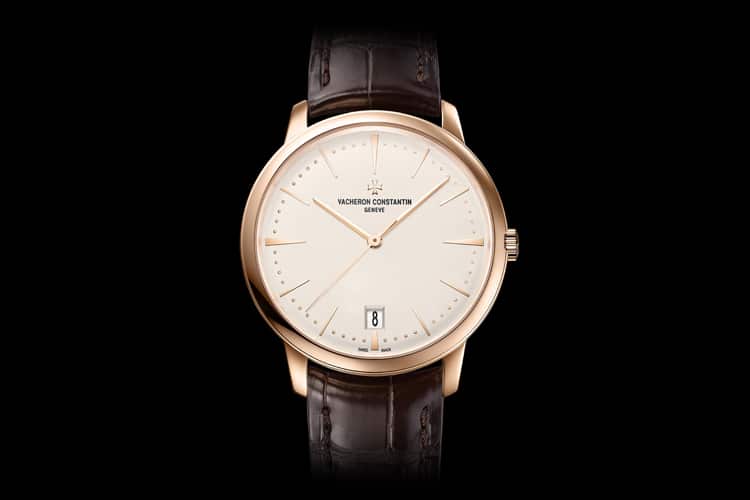 Vacheron Constantin Patrimony Small
You're forgiven in advance for thinking that Vacheron Constantin's latest and greatest is made only for our feminine counterparts. You'd also also be forgiven for wondering what on earth Vacheron are thinking in releasing a watch only 36mm in size. But today's market has a very apparent lust for everything vintage, so it's in the best interest of even one of the largest, most high-end manufacturers to capitalize. The Patrimony Small is a super small piece, but its package boasts some very fine, very high end watchmaking. The unpretentious styling of the piece puts a big emphasis on minimalism and simplicity, and the Patrimony Small delivers just that. This very unassuming piece is small enough to fly well below the radar, but has just enough haute horlogerie oomph to satisfy the critics. Its Calibre 2450 Q6 bears the much revered Hallmark of Geneva, so you know it isn't just a looker. All in all I think that the Patrimony Small presents itself as a wonderful option for the discerning collector who wants a high-end timepiece without the attention.
If you enjoyed The Wind Up and would like to continue reading about watches, you can head on over to my blog, Haulogerie, where I delve a bit deeper into the wonderful world of watches.
Have you subscribed to Man of Many? You can also follow us on Facebook, Twitter, Instagram, and YouTube.
---
You'll also like:
The Wind Up – Watch News #43
The Wind Up – Watch News #42
The Wind Up – Watch News #41
---