This Suits You – Peter Jackson Made to Measure
Australia's own Peter Jackson began over six decades ago with three siblings and a barbershop in the heart of Melbourne. While haircuts were their initial forte, the Jacksons began selling ties and discovered they had a flair for fashion. Soon enough the ties were outselling the haircuts and the rest is basically history.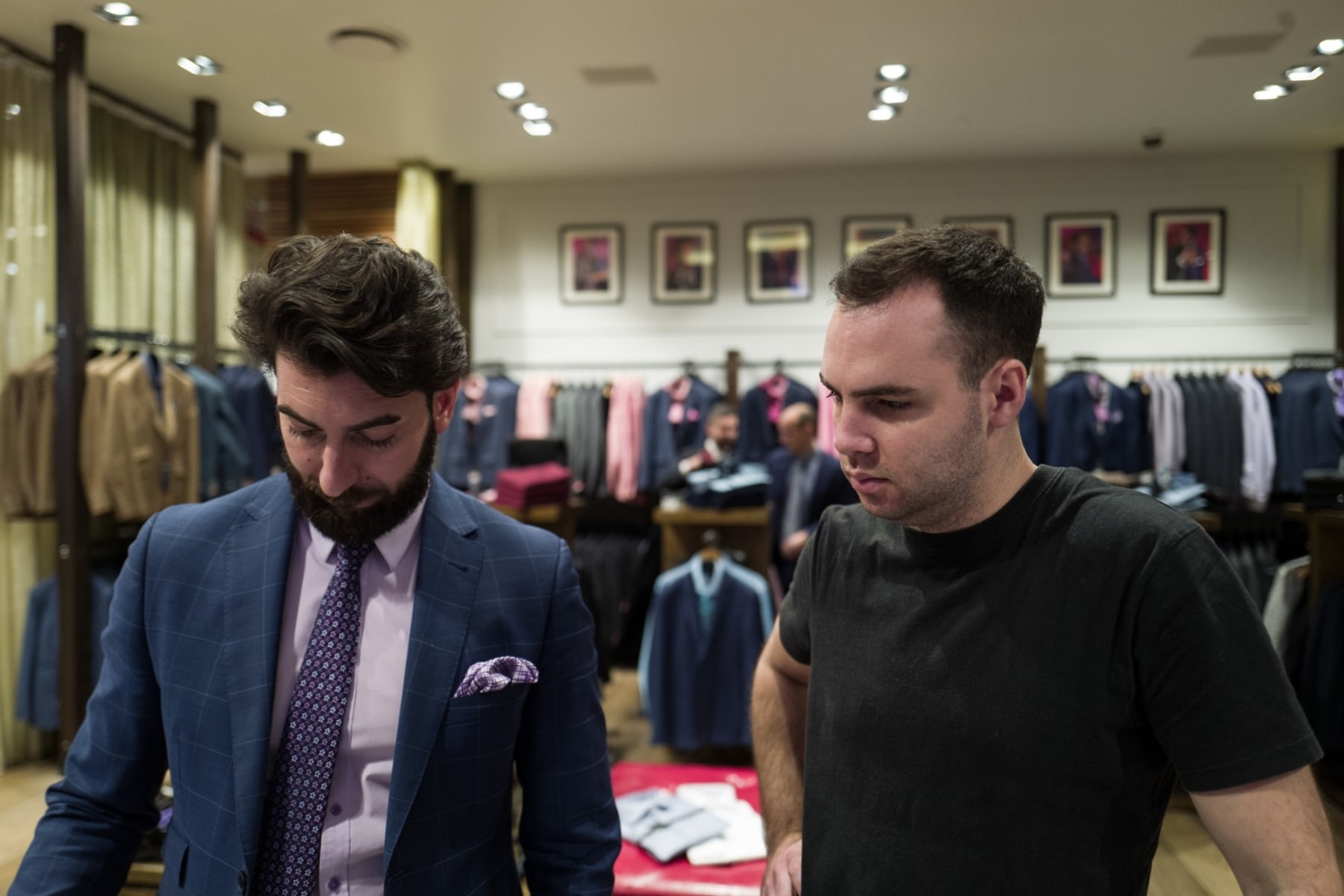 Peter Jackson has grown into the premier hub for tailored suits in Melbourne. Using only the best European materials, the brand is committed to leaving no customer less than completely satisfied. That means a suit that fits in every respect–not just in measurement but in personal style as well. In other words this is company that treats every suit as an extension of the man wearing it.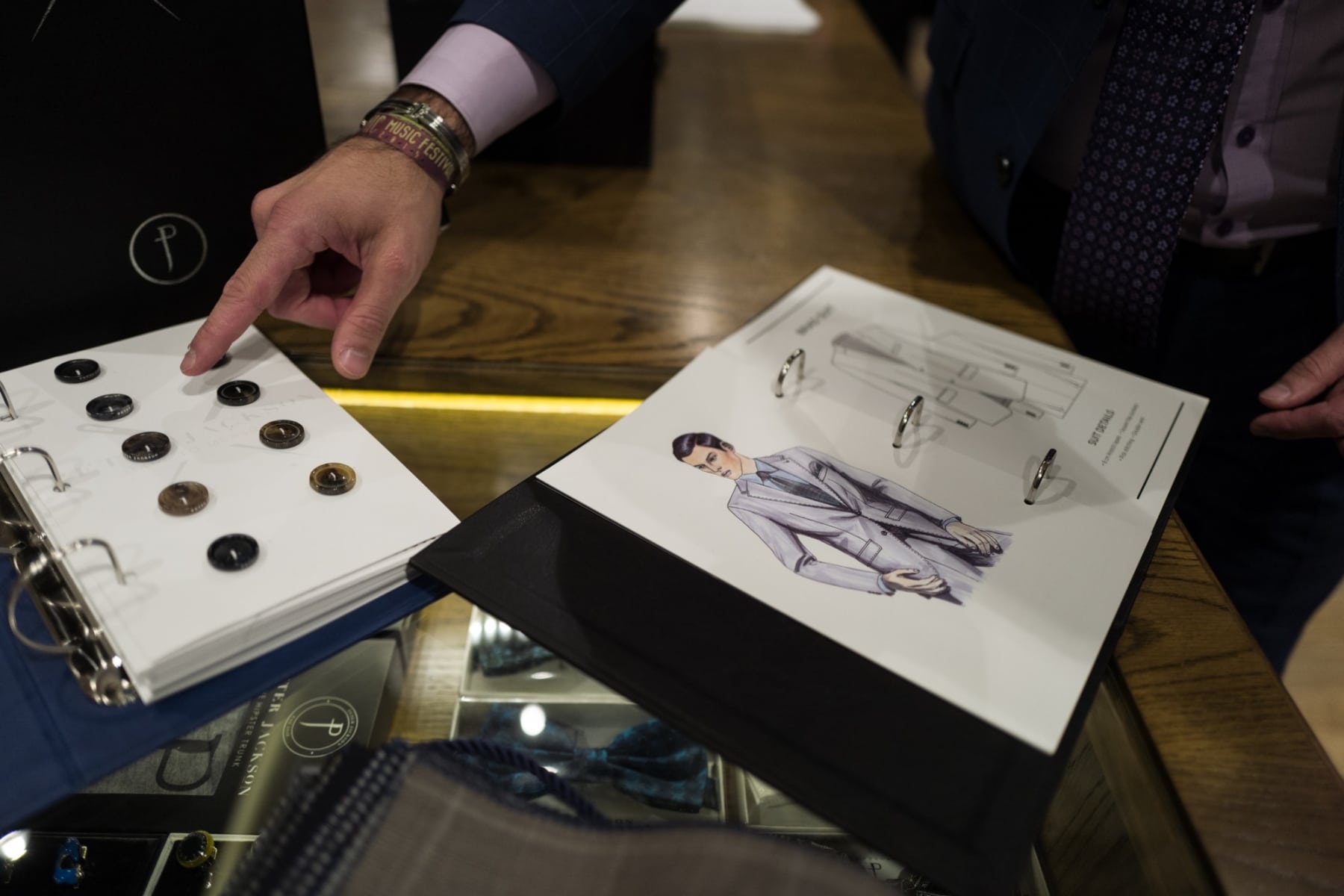 Taking the brand's concept to a whole new level is the recently launched Peter Jackson Made to Measure suiting service. Put simply, Made to Measure is giving customers unparalleled choice in regards to every aspect of the tailored experience. For anyone who believes that an elevated sense of personal style is essential toward rendering an impression on the world at large, you can do no wrong by virtually designing your next suit in conjunction with Peter Jackson's team of experts.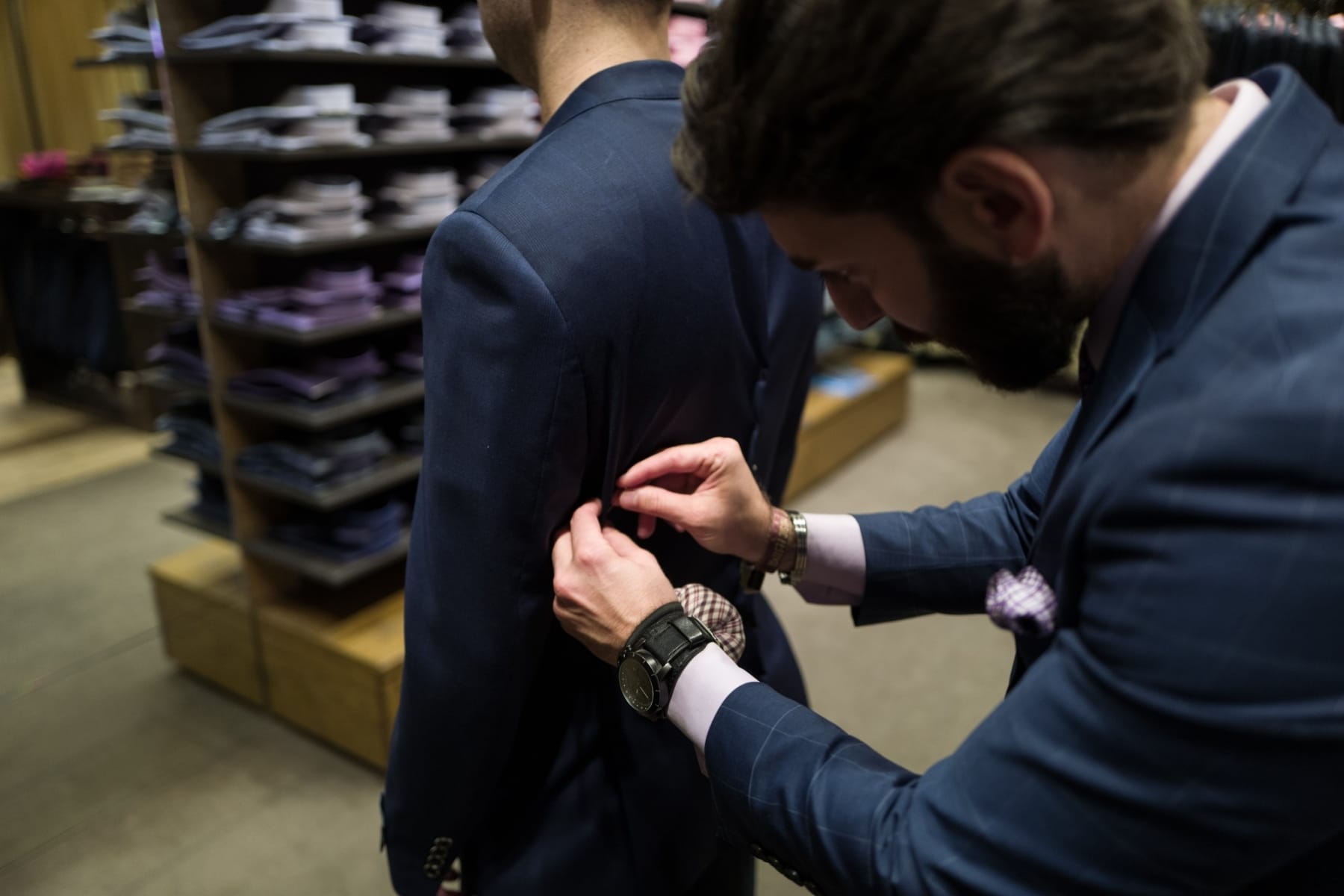 Process
Made to Measure is founded upon the straightforward notion that every man is a unique entity with a unique sense of fashion. Every step therefore caters to the idea that the right men's suit is a creative statement and that the person wearing it can partake in the artistic process. Naturally, that begins with booking an appointment.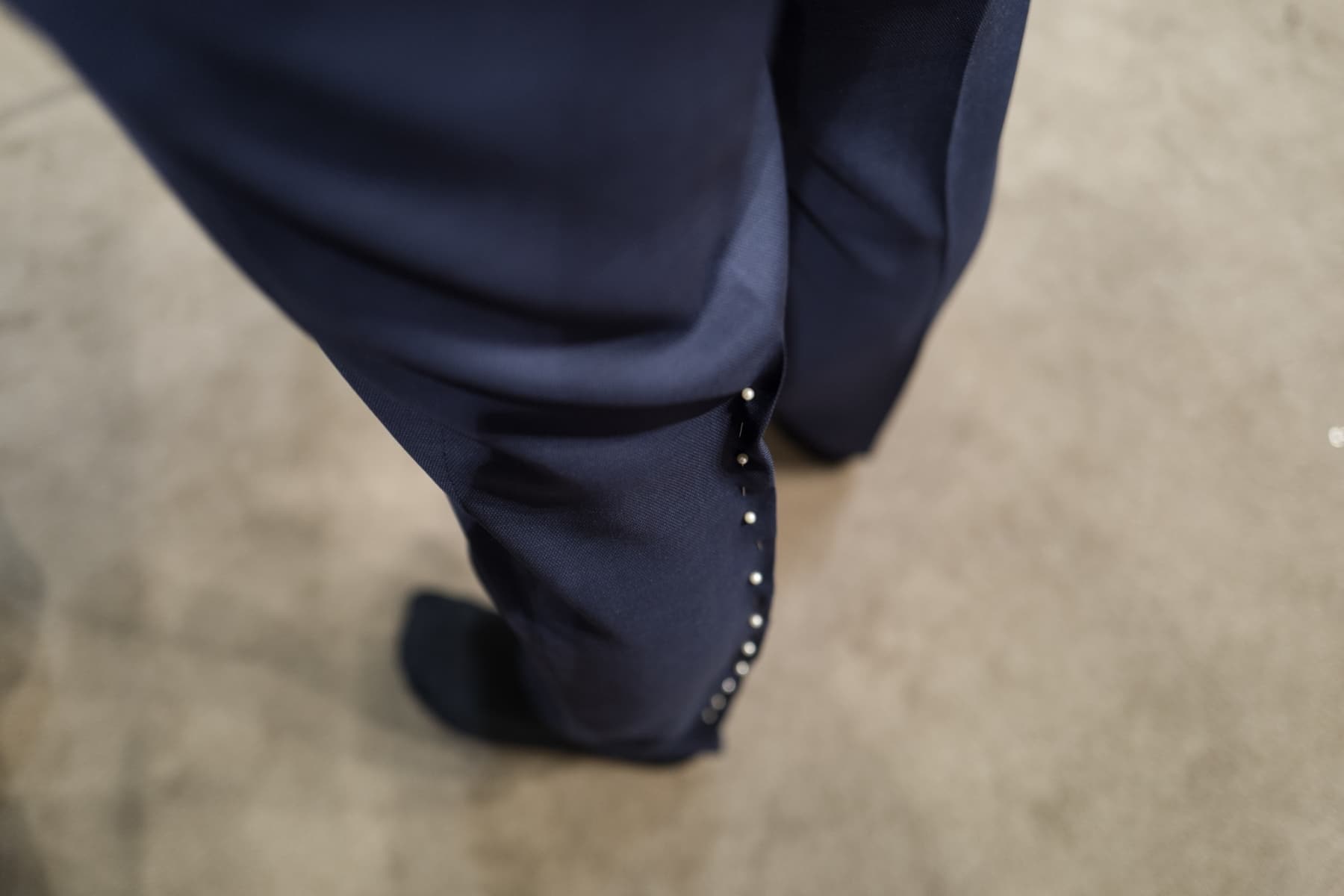 Once booked you're introduced to a small arsenal of choices that leave no detail behind. That means over 70 Marzotto fabrics and 30 styles to peruse. It means selecting the right lapels, cuffs, stitching and lining. You can choose single or double breast. Heck, you can even pick out the buttons. You're basically designing your own suit from the ground up with a tailor on hand to bring it to life. Take that Project Runway.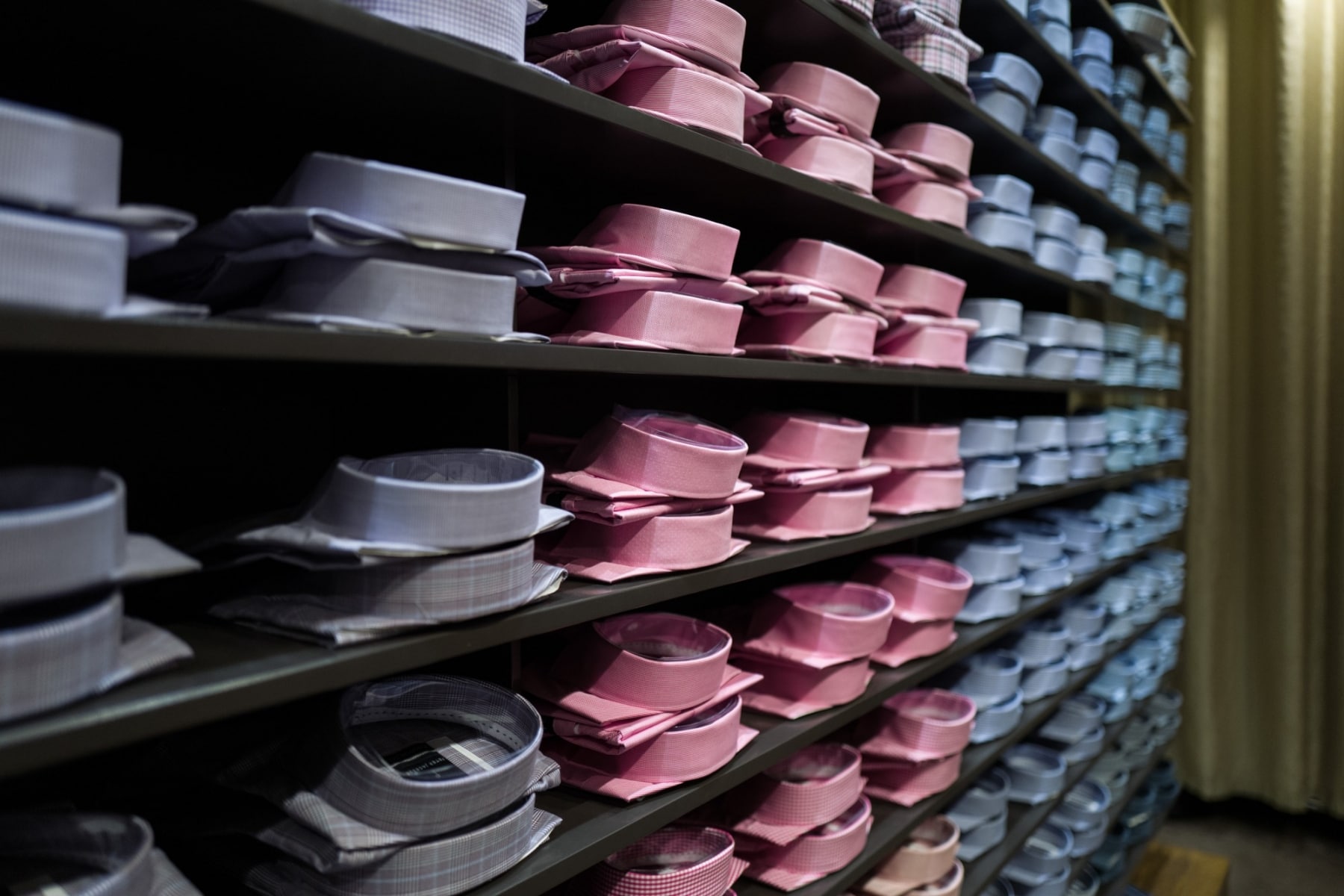 Of course some of you prefer to let the professionals do the work and those of you who do shouldn't be intimidated by such copious amounts of freedom or control. If you're not sure what it is you're looking for, a seasoned tailor is on hand to make decisions on your behalf or guide you in the right direction based on your personal wants and needs. Likewise, if you know exactly what you're looking for, that same experienced tailor is there to ensure you find it. Ultimately the emphasis is on finding a suit that makes you you, i.e. a distinct individual with a distinct sense of style.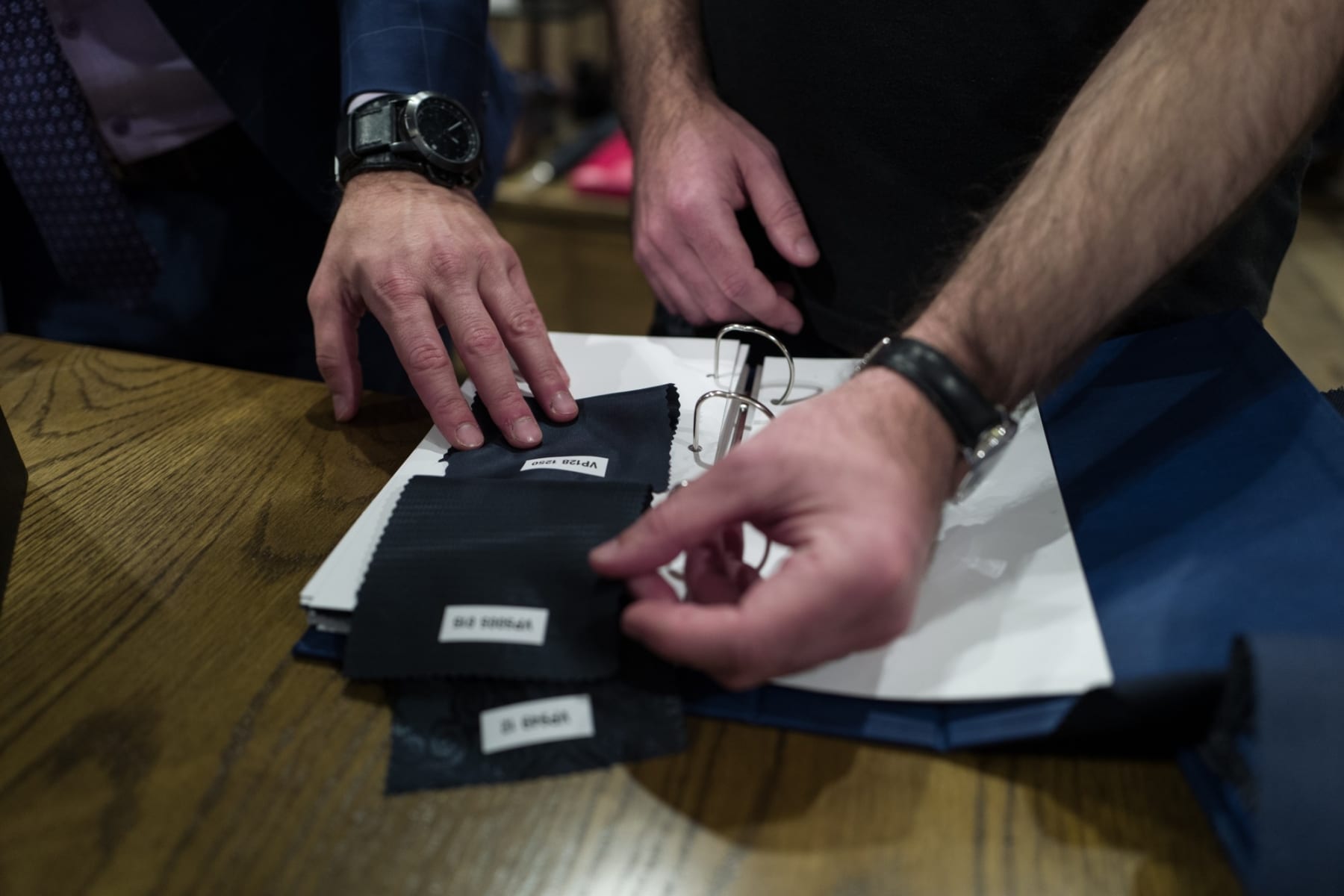 Once you've arrived on the suit that best represents who you are on the inside and out, expect about 5 weeks to pass before it arrives at your door. During that time Peter Jackson will be running quality control to guarantee the end product meets their high standards and is everything you want it be. All that's left after that is for you to start showing off a suit that might literally be one of a kind.

Result
The reason we love a service like Made to Measure is because it's kind of like breaking the fourth wall in fashion. There's frequently an emphasis among experts that the industry knows something you don't and therefore you'll wear whatever they put in front of you. With Made to Measure, the industry and the customer meet somewhere in the middle and the end result is something both sides can be proud of. The icing on the cake is that the suits are priced competitively at $799-$999, which is basically like saying all the extra customisation comes free of charge.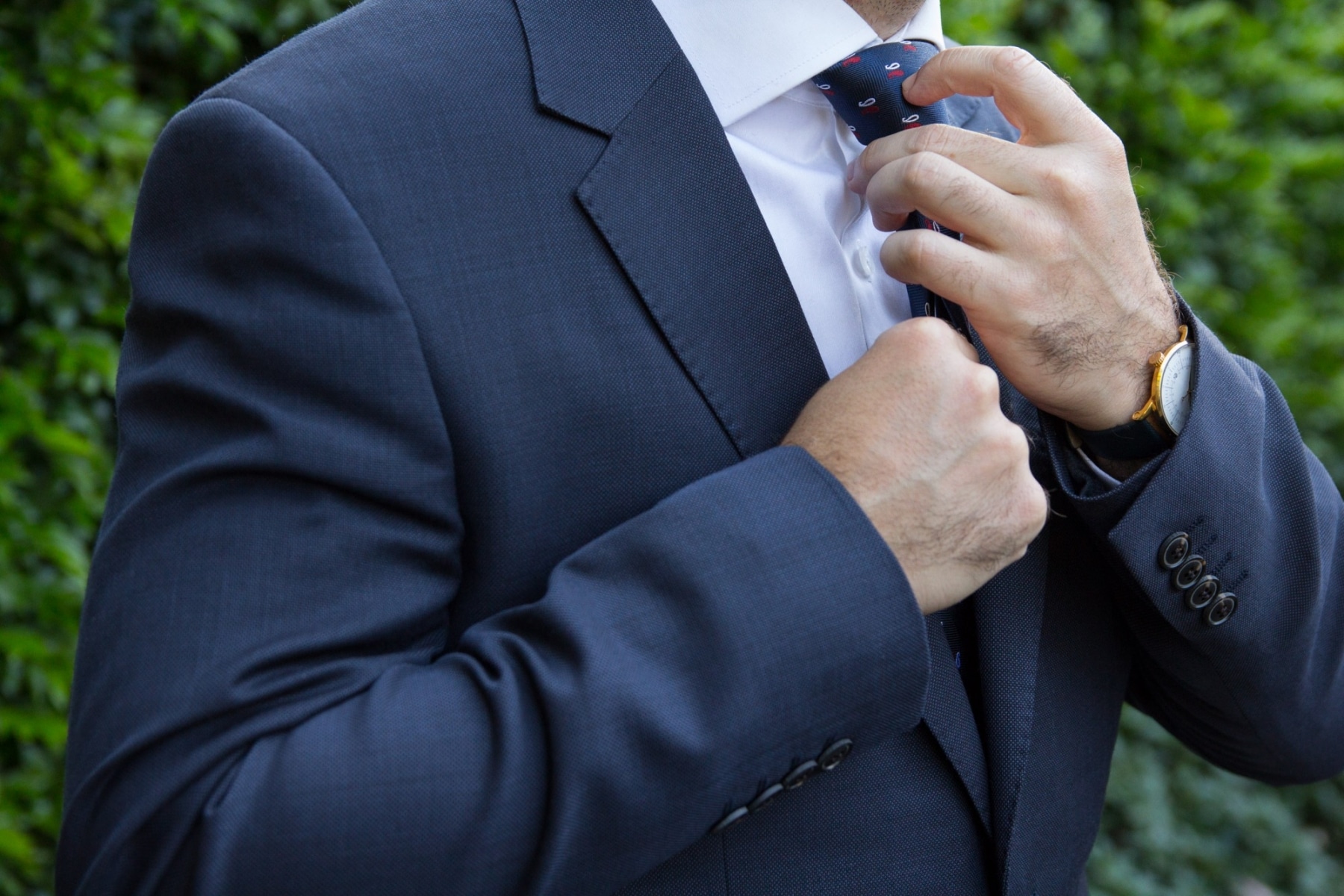 The end result is a suit that fits you perfectly and furthermore says something about who you are as a person. When you wear it you can take a certain pride in knowing that were part of the process. When others compliment you on your tailored suit, you'll know they're additionally complimenting you on your personal sense of design and style.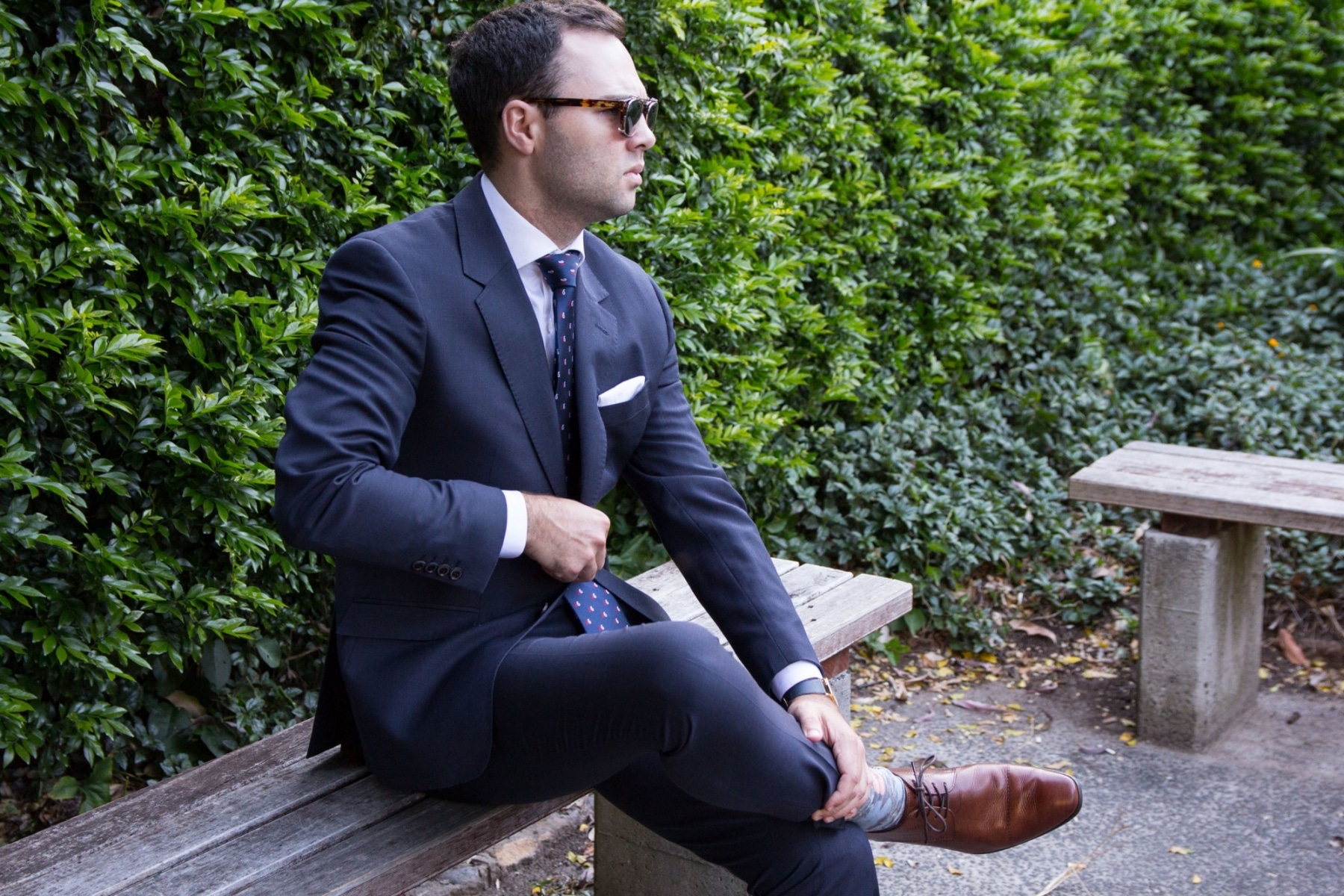 Again, don't be intimidated by some notion of responsibility. Peter Jackson has been in the game since the 1940s and their tailors are basically the best in the business. No one is going to let you put together something ridiculous (unless that's the look you're going for), and no one is going to force you to make choices if you don't feel like it. And who knows? Maybe as the process unwinds you'll discover there was a designer lurking inside you the whole time that just needed a little push in order to come out.