Deadpool 3 Confirmed: Everything You Need To Know
Disney has confirmed it: Deadpool 3 is coming. Not only is this a big deal for Ryan Reynolds, Deadpool fans, and the Marvel Cinematic Universe (MCU), but this is also a big deal for Disney. Before this announcement, the company was steadfast on maintaining its family-friendly image, keeping their movies to a mature audiences rating (M in Australia) at most. But with the Deadpool franchise's financial and critical successes, there was no way Disney could refuse fans a third Deadpool movie. So, what should we expect to see from Deadpool 3? Read on for everything we know about the long-awaited movie sequel.
You'll also like:
Every Movie Netflix is Releasing This Year
Peaky Blinders Season 6: Everything We Know So Far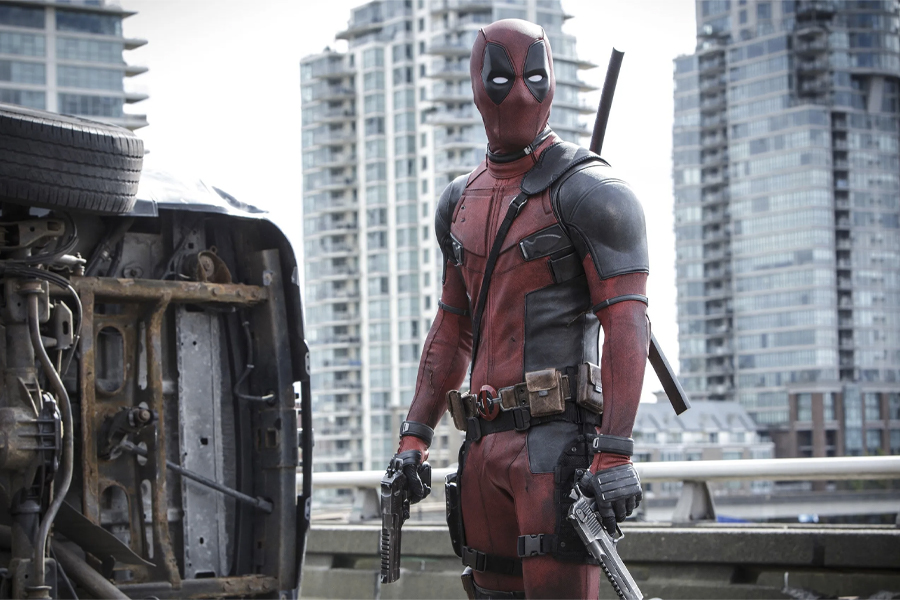 Deadpool 3 Release Date
Because Deadpool 3 has just been confirmed, we can't see the movie being released until at least 2023-2024. Even if the movie was magically produced before the end of this year, we're not sure Kevin Feige's MCU master plan has the room for it. Phase Four of the MCU, playing out over the next few years across cinema screens and Disney+, is already packed full of potentially grounding breaking movies and series, from the long-awaited Black Widow to the highly anticipated WandaVision.
One encouraging step of production that's taken place for the film is the hiring of writers. Reynolds will be helping script the movie once more for his Merc with a Mouth role, with the bulk of the writing being done by Bob's Burgers writers Wendy Molyneux and Lizzie Molyneux-Loeglin. Many different writers had been pitching their ideas for the third film, and Reynolds chose the Molyneux sisters, stating that he saw them as "the perfect fit". With Reynolds own unique and crass comedic taste, we can't wait to see what the trio come up with.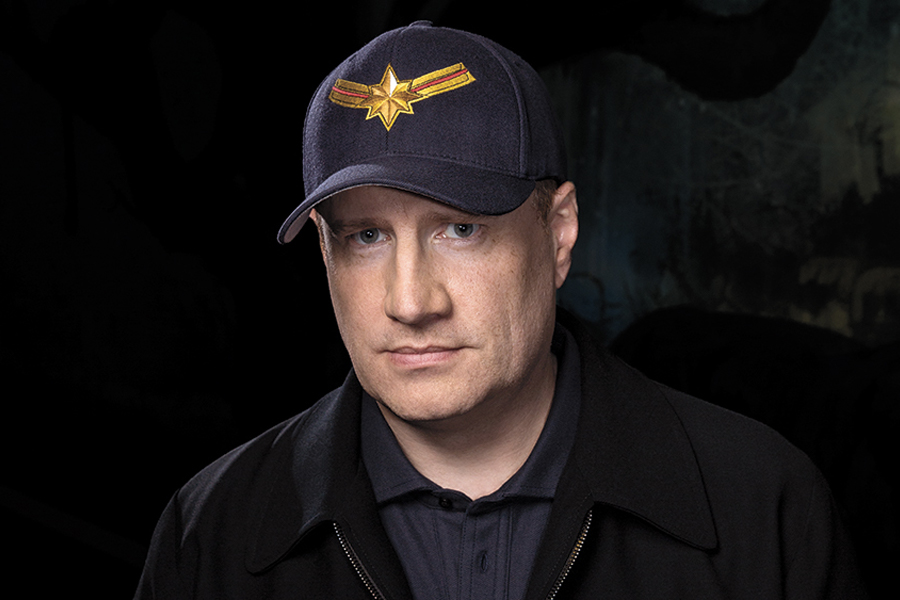 Deadpool 3 Plot
The Deadpool 3 plot is a tricky and challenging one. As a character with a pre-existing history outside of the MCU, Reynolds and the Molyneux sisters have to decide whether their Deadpool story will build from the previous movies, or start fresh with his introduction to the wider MCU. Reynolds has already discussed his desire to "go in a completely different direction" with the character in a third film, and we can't see a better opportunity to do than by joining the MCU. Being the first character to come across from another studio, it will be interesting to see just how they pull it off. But it is the MCU, and over the last 23 movies, they haven't faltered yet.
With all this uncertainty, we believe from all the Marvel superheroes owned by other studios, Deadpool is probably the best character to make this transition. Because Deadpool knows that he's in a movie, Reynolds and co. can freely reference the whole situation on screen. We can practically hear Deadpool talking to audiences, telling audiences "Those last two movies? You don't have to worry about those. Just sit back, relax, and watch me play with all of the Avengers". As for the tone of the character, and whether he'll be Disney-fied to fit in with the rest of the MCU, Feige has already stated that the third film "will be rated R." Fiege went on to admit that "There's no question that Deadpool is working, so why would we change it?".
If Deadpool 3 were to lead on from the previous movies, what could we expect to see from the anti-hero and friends? Well, in the post-credits of Deadpool 2, we saw the Regenerating Degenerate (Deadpool) with a fixed time travelling device from Josh Brolin's Cable, allowing him to save Vanessa from her death. While we think this scene was added on for a laugh (we also saw Deadpool kill Ryan Reynolds before the actor could become DC's Green Lantern) there's no ruling out anything.
We've also seen hints throughout the Deadpool franchise towards big-time X-men baddie Mister Sinister (with a name like that you just know he's trouble). Sinister is known for his cloning and genetic engineering, in the hopes of creating a superior mutant race. Could we see Deadpool go to Mister Sinister to cure his cancers and mutations, for a simple life with Vanessa, à la Shrek 2? Only to be pulled back into the fight by a friend in need? Maybe Dopinder goes to Mister Sinister for enhancements, only to get himself into trouble. We could certainly see the story going this way.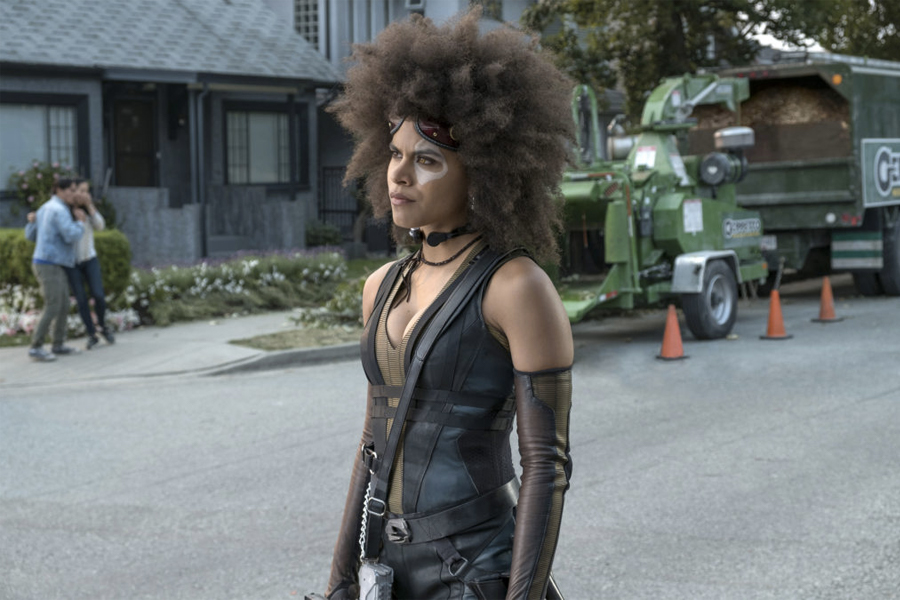 Deadpool 3 Cast
From the first two movies, we had (among others):
Ryan Reynolds as Wade Wilson/Deadpool
Morena Baccarin as Vanessa
Josh Brolin as Cable
Zazie Beetz as Domino
T.J. Miller as Weasel
Leslie Uggams as Blind Al
Karan Soni as Dopinder
And Brianna Hildebrand as Negasonic Teenage Warhead
As we've said with everything so far, the character of Deadpool is transitioning to a whole new universe. This means that we can't be sure of who is returning for the sequel other than Deadpool himself. We'd love to see Josh Brolin's Cable return, but that might get tricky, with the actor portraying Thanos in the MCU Avengers: Infinity War and Avengers: Endgame movies. Zazie Beetz' Domino would be a fine fighting companion for Deadpool, alongside teen sidekick Negasonic Teenage Warhead, played by Brianna Hildebrand. And we couldn't watch a Deadpool movie without the lead's interactions with his roommate Blind Al, or faithful driver/now merciless killer Dopinder.
With a whole new cast of MCU heroes and villains for Deadpool to play with now too, don't be surprised to see some popping up in various shapes and forms. It's about time someone ripped the heroes of the MCU a new one, and Deadpool is just the man for the job. In the comics, Deadpool has an undying affection for Spiderman, something we'd love to see play out on screen between Reynolds and Tom Holland.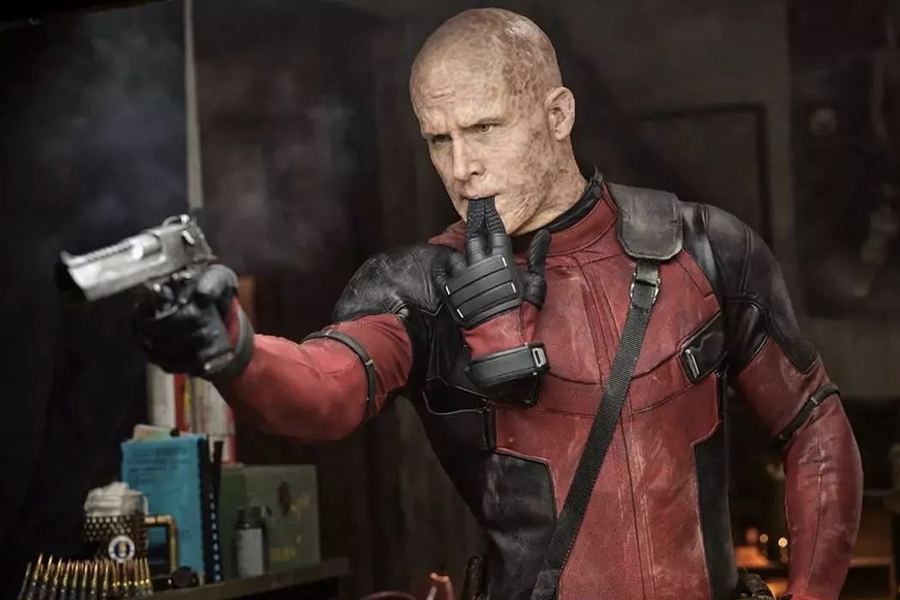 Where to Watch Deadpool 3
We really, really hope we'll all be able to watch Deadpool 3 on the big screen when it's ready for release. Given the current global movie going circumstances, studios are now exploring streaming options/releases for their big blockbuster films, as we recently saw with Warner Bros. Wonder Woman 1984 and Disney's own Mulan remake. If this method gains traction between now and Deadpool 3's release, expect to see the movie released on Disney's streaming service Disney+.
If this is the case, the movie will either follow Mulan or Disney Pixar's Soul streaming strategy. For Mulan, users were charged a fee on top of their subscription fee to watch the movie, whereas for Soul users could watch the movie for free as part of the Disney+ subscription. We hope for the latter if it comes to streaming, but we also hope that we get the chance to see the sequel on the big screen, in all its gory glory.
General FAQs
Is Deadpool 3 coming out?
Yes, and it will officially be a part of the Marvel Cinematic Universe (MCU).
What year is Deadpool 3 coming out?
While no dates have been confirmed, we don't believe the movie will be out any sooner than 2023-2024.
Is Vanessa alive in Deadpool 3?
While we saw Vanessa being saved in the post credit scene of Deadpool 2, we can't say for sure if the scene is to be considered canon or not.
You'll also like:
Every Movie Netflix is Releasing This Year
Peaky Blinders Season 6: Everything We Know So Far