50+ Best 2021 New Year's Resolutions
It's that time of year again, where we optimistically lie and tell ourselves we'll be a better a person over the next 12 months. We'll give up the booze, hit the gym and call grandma a little more; that's the New Year's resolution tradition. But rather than sticking to same tired tricks we play out every year, maybe you should focus on something that has a little more meaning and a whole lot more likelihood of actually happening.
You'll also like:
122 Best Dad Jokes, Ranked by Cringe/Pun Level
37 Hilarious COVID-19 Pick-Up Lines
99+ Funny Zoom Backgrounds & Wallpapers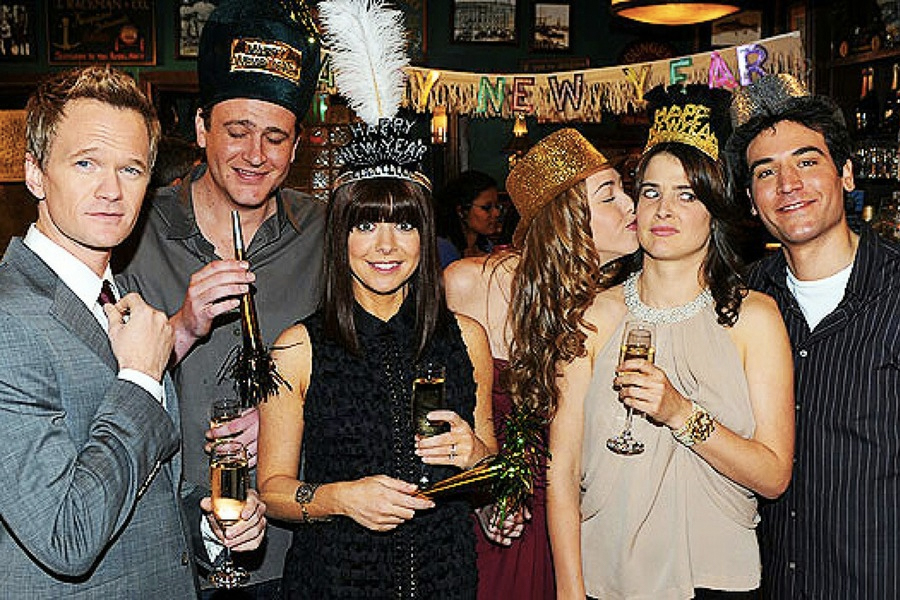 How to Stick to Your New Year's Resolutions
The biggest mistake we tend to make when it comes to New Year's resolutions is setting completely unrealistic expectations. If you fail to properly plan, you're in a bad spot from day one, making the object of your intrinsic development all the more difficult. Here are some tips for sticking to your 2021 New Year's resolutions.
Start small – Rather than focusing on a complete identity overhaul, it's worth cutting your 2021 New Year's resolutions into bite-sized pieces. If your goals are small, you are far more likely to achieve them.
Be specific – Similarly, setting a specific target gives you less room to wiggle out of it. Rather than setting a goal like, exercise more, set a manageable and realistic target, such as visit the gym three times per week. This way, you are able to acutely manage your expectations and measure your propensity for success over a sustained period.
Go easy on yourself – You'll never achieve perfection, so don't beat yourself up when you fall off the wagon. The best New Year's resolutions are ones that end in long-term behavioural change. It's a marathon, not a sprint, so take your time and don't be too hard on yourself.
Ask for support – Getting help from those around you isn't a sign of weakness, it's a way to build out your network of supporters. If you feel overwhelmed by your goals, consider seeking a professional's advice. Psychologists can offer strategies as to how to adjust your goals and help you change unhealthy behaviours.
Best New Year's Resolutions
So, what are your 2021 New Year's resolutions? Before you jump on the same tired options, we've put together a list of badass ideas to kick-start a solid 12 months. Remember, these are just starting points, so build on them with realistic goals, specific to you.
Go bungee jumping
Learn to fly a plane
Brew your own beer
See more live music
Go behind the wheel of a track-ready race car
Start writing a novel
Take up photography
Get in shape
Travel to a remote, rural destination in your state
Eat healthier
Stop procrastinating
Learn a new language
Support your friends' businesses
Ask for a pay-rise
Make new friends
Get more sleep
Be more mindful
Call your parents
Join a new social sporting club
Get a better job
Ask the biggest dude at the gym for lifting advice
Create a new budget
Satisfy your wanderlust
Quit smoking
Read more
Improve your sex life
Buy clothes that actually fit
Drink less alcohol
Set a savings goal and stick to it
Drink more water
Get out of debt
Volunteer or give to charity
Focus on living more sustainably and eco-conscious
Learn an instrument
Start freelancing or take time to work on a new business idea
Spend more time with your significant other
Adopt a rescue animal
Work on your organisation skills
Remember important sates
Learn to cook basic meals
Actually visit the doctor
Spend less time on social media
Be comfortable being by yourself
Find a new side hustle
Learn how to defend yourself
Play sport
Get back to nature
Learn patience in all circumstances
Start journaling on a daily basis
Start a meditation practice
Learn something new every day
Get yourself seen
Try a new workout practice
Write a business plan
Commit one hour of each day to your dreams
Work on your emotional intelligence
Be kinder to yourself
You'll also like:
122 Best Dad Jokes, Ranked by Cringe/Pun Level
37 Hilarious COVID-19 Pick-Up Lines
99+ Funny Zoom Backgrounds & Wallpapers
General FAQs
What are the top 3 New Year's resolutions?
Each year, thousands of people across the world sign up for New Year's Resolutions. The biggest and most population choices each year include losing weight, quitting smoking and practising mindfulness. It's important you set achievable goals for the new year, as setting the bar too high may lead to an early exit.
How long do New Year resolutions last?
According to research from ComRes, on average, 80% of New Year's resolutions fail by the second week of February. Good habits, particularly those that are drastically different from your average lifestyle, are hard to get started. Studies suggest that on average, it takes approximately 66 days for a habit to become automatic.
---
Featured Video from Man of Many
---
How do you stay on track with New Year's resolutions?
If you want to stick to your New Year's resolutions, make them simple. Rather than aiming for a complete lifestyle overhaul, focus on small wins that are realistic and can be complemented with support.
---
Featured Video from Man of Many