Man of Many's Staff Favourites – 31 October 2019
We like to think that we're pretty damn lucky working at Man of Many. Our jobs are constantly bringing us in contact with interesting people, cool places, snazzy tech and fast cars, and we love to share these with you.
But, if you'll believe it, there's more to us then just the stuff we share on our site day-to-day. With that in mind we thought it'd be nice to create a series that draws back the curtain on us. The crew behind Man of Many.
So now, every week we're gonna share with you something that we loved. Whether it's a book, a bar, a new succulent or even just a funny thought we had in the shower that morning – this is where we get to share it with you.
The best part about this series is it's absolutely from the heart. There's no real rules. We're only writing about stuff we really like, and we kinda hope you like some of it too. But, enough rambling. Without further ado, here's the inaugural Man of Many's Staff Favourites.
Microsoft Surface Laptop 3 – 15-inch Matte Black
Scott Purcell – Co-Founder
I've been using this laptop for around a week now since the Microsoft launch in Sydney and it's now replaced my ever trusty Dell XPS 13 as my favourite laptop PC. If people ask me for a recommendation on which laptop to buy (if they're not already buying a Macbook Pro), then this would be it.
So what makes it so great? Firstly, the design is near perfect. The matte black is every tech-head's dream, with a stealthy minimalist feel to it thanks to the machines aluminium finish. In some essence, it almost looks like a completely black Macbook Pro, but it's probably even cleaner looking. There's also no speaker ports with the speaker sitting below the keyboard, firing up through it. The laptop is super thin and lightweight enough to travel with, and the keyboard has enough 'click-clack' do it, that it's an absolute joy to type on. It also comes with a 20% larger trackpad than previous models.
In terms of the technical specs, it comes with the expected and welcomes improved speed and performance, 'instant-on' which means you can get straight into work as you open the laptop, and all-day battery life (now even with fast-charging! 0-80% in just 1-hour). Did we mention the screen is also touch-friendly? Those of you who like to tinker will be pleased to hear that it's now modular, meaning you can have a technician replace certain hardware such as the hard drive. I was a little surprised to hear that they've gone with the AMD Ryzen chips rather than Intel for the 15-inch model though.
Some downfalls? The USB-A and USB-C ports are on the left of the device which bugs me a little bit. As I'm right-handed sometimes I plug in a corded mouse and it would've been nice to have this on the other side of the device. Would've been nice to also have a few more ports. This is somewhat made up for with the Surface Dock which makes up for the lack of ports.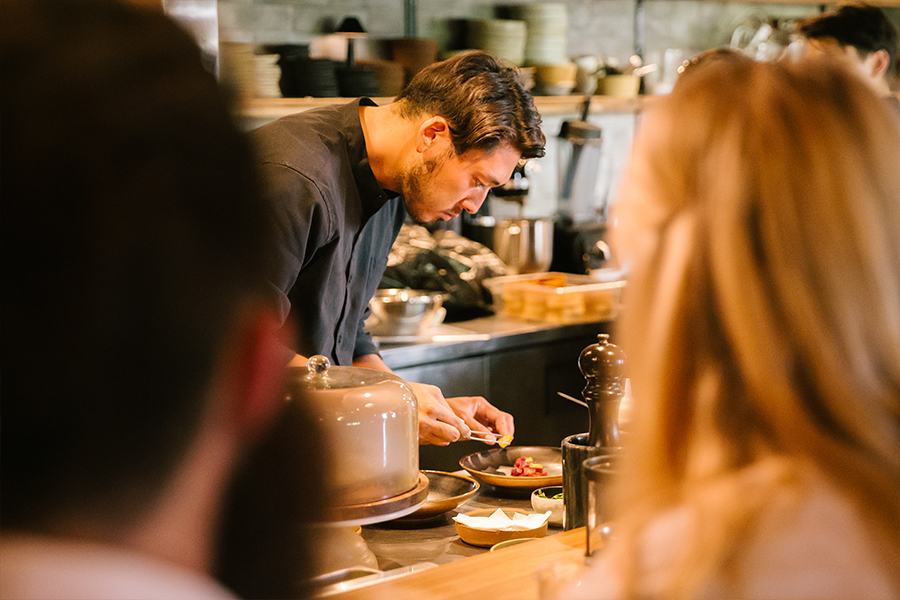 Paris.Hawaii
Frank Arthur – Co-Founder
On recent trip to Hawaii while shooting a travel video series in partnership with American Express, I got a taste of some of the finest restaurant's, hotels and experiences Oahu has to offer. One of these that really stood out was modern French restaurant Paris.Hawaii in Honolulu.
Far from just a restaurant, Paris.Hawaii is a true dining experience. While there are private dining areas, for functions and large groups, the real magic happens in the main dining area where guests are perched along a the long bar table looking directly in front of the open plan kitchen.
The multiple-course degustation journey is a feast for the eyes as much as it is for the tastebuds. Chef Yuya Yamanaka prepares fine French-inspired cuisine using local Hawaiian ingredients, with mesmerising skill, attention to detail and a few theatrics to top it off.
To see more of our journey from Sydney to Queenstown to Honolulu you can check it out here.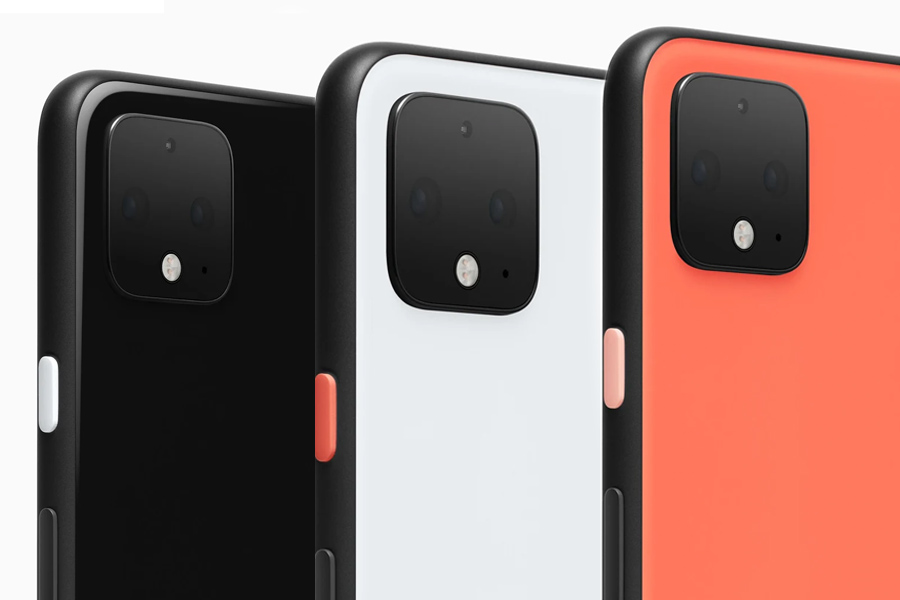 Google Pixel 4 XL
Denise Barnes – Native Content Manager
As an avid Google Pixel user, I was very excited when the tech giant announced the new Pixel 4 and 4 XL with the promise of being vastly improved upon its predecessors and damn, does it deliver. The quality of a mobile phone camera has always been one of the most important factors for me when choosing a new phone, so I'll give you a quick overview of why I believe the Google Pixel 4 is a market leader here.Equipped with two premium cameras, one of which has a telephoto lens that pairs extraordinarily with their new Super Res Zoom software, the camera is able to take crisp, high-quality images even from a distance. The Pixel 4 camera also allows you to adjust the exposure balance of different parts of the photo separately before you even take the photo. That means you can finally get great photos and capture details when, for example, shooting subjects into the light.
Additionally, the night sight camera (that was already great on the Pixel 3) also received a very welcome upgrade. In fact, the new and improved night sight camera is so good (and by far the best low light mobile phone camera in my opinion), that it can capture impeccable images in pretty much complete darkness.  Not just that, when you place the phone on a tripod (or are able to hold it extremely still) while taking a photo of the night sky, you can actually capture the milky way and see beautiful details of a starry night that was once only possible when using a DSLR. No wonder the likes of Annie Leibovitz endorses the new Pixel 4 camera.
Other upgraded features of the Pixel include longer battery life, security updates, 50% more RAM than the Pixel 3 (meaning it's super fast and responsive), face detection to unlock your device and another one of my favourites, motion sense. Motion Sense is a fun new addition that allows you to control certain actions by a mere hand gesture without having to touch your phone at all. Examples of such actions include skipping through songs, snoozing your morning alarm or dismissing a phone call.
What a great time to be alive.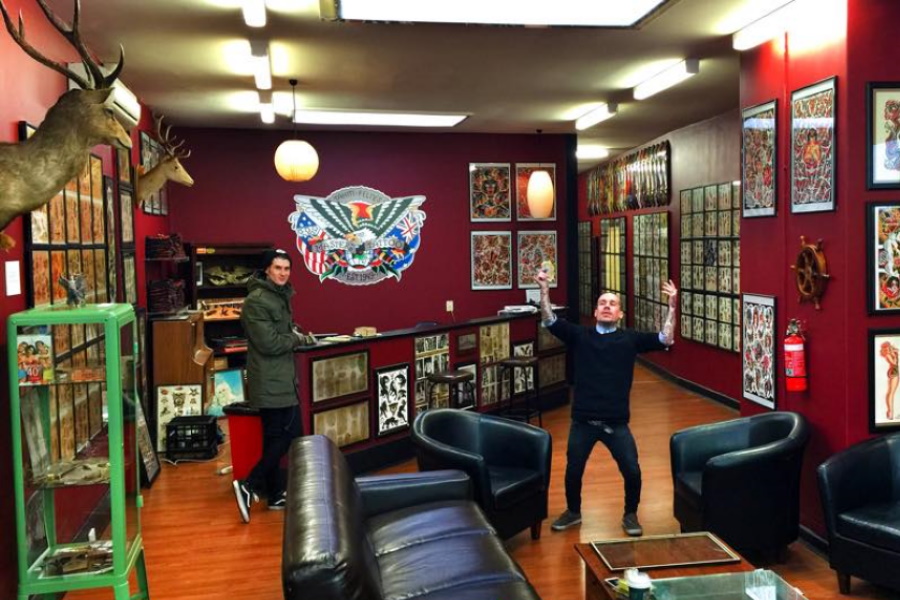 Tahiti Felix Master Tattoo Studio – Hobart
Joe Cutcliffe – Senior Editor
As a bloke with a few tatts who sometimes likes to pick one up while away from home, I often find it hard to research different artists and find good studios when abroad. Luckily on a recent trip to Tassie I was pointed toward this place. Super talented artists on their books mean you get professional consulting and ultimately a great fresh piece was all organised and executed within a few hours.
Hobart might not be the first place you'd think of for a sweet tattoo parlour, but Tahiti Felix's (an offshoot of a US-based store which has been operating for 70 years) is one of the best in the business, and is definitely worth a visit (even if just to peruse the myriad flash sheets that adorn the walls) next time you're in sunny Hobart.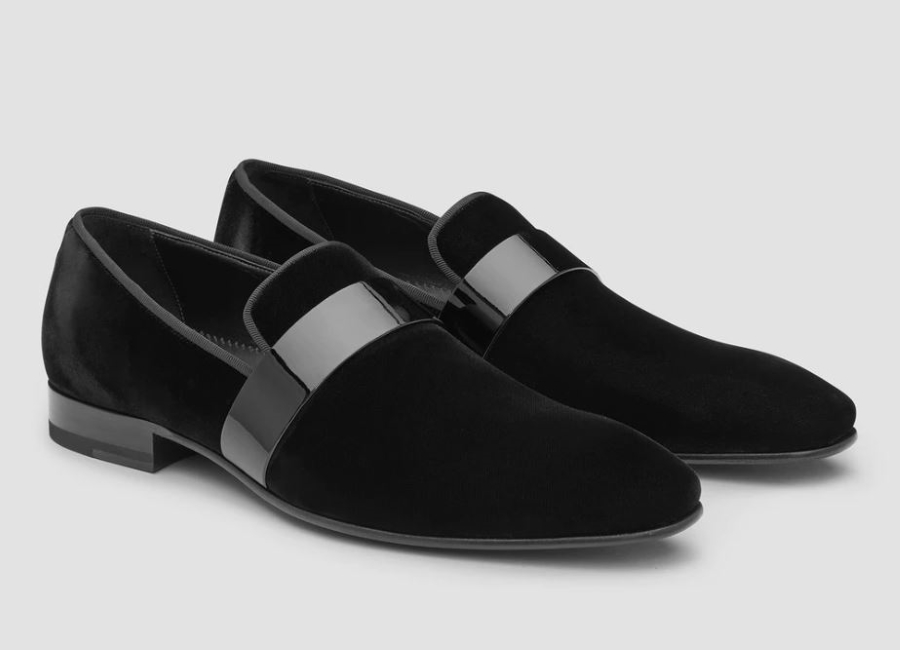 Aquila Ascott Velvet Black Loafer
Jack Castles – Sales and Partnerships Manager
Spring is one of my favourite times of the year as not only does it signify the end of Winter, but it also brings with it an array of events across Australia; none more prominent than the Melbourne Cup Carnival at Flemington.
My favourite day of the carnival is Derby Day and when pulling together this year's outfit, I couldn't go past Aquila as my shoe brand of choice. A brand that will be well known by the gents of Australia having been founded in Melbourne in 1958, their craftsmanship is nothing short of pure class. To align with the traditional black and white attire, I wanted a shoe that would provide a point of difference whilst staying true to the theme of the day. As soon as I laid eyes on the Ascott Velvet Black Loafers there was no question, this was the shoe. Nothing speaks sophistication like a quality velvet loafer, particularly the Ascott from Aquila.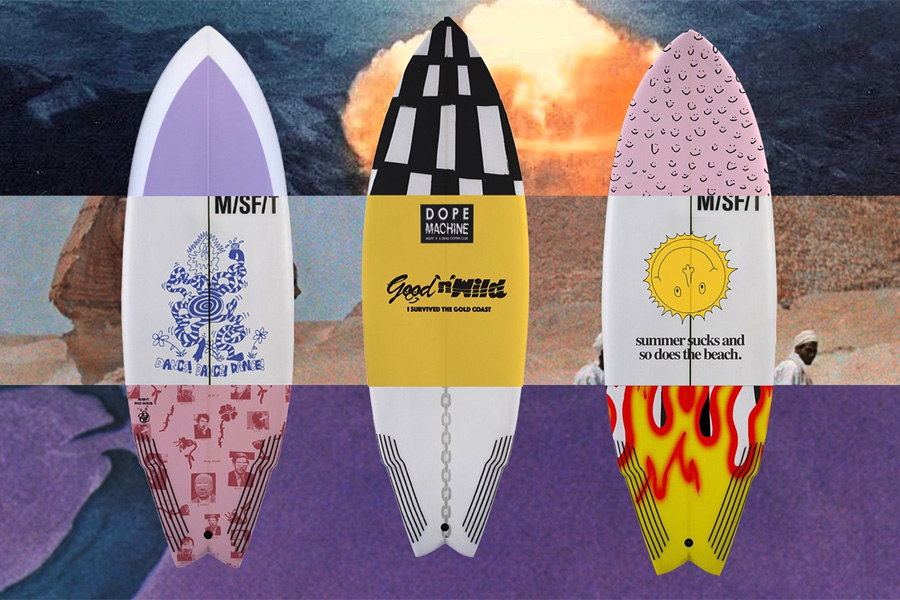 Misfits Shapes Custom Surfboards
Alex de Crespigny – Editorial Assitant
Ordering a custom surfboard was something that I always had wanted to do. After growing up on dinged and dented hand me down boards, I had always dreamed of getting one that just mine.
Then one day, earlier this year, my housemates came home and announced that they were running off to Europe for the summer. Grumpy with the idea of being left stuck in Sydney all winter, I thought it was only right that I treated my self to a consolation prize. I bit the bullet and bought a custom board. It cost me an arm and a leg, but if I'm being honest – no ragretttts.
At the time, my favourite surfboard brands was there Northern Beaches based shaper, Misfit Shapes. I'd ridden a Misfit board a couple of times before and liked the style. Within a two months, I was driving across the bridge to go pickup my brand new stick. I had talked at lengths with the shaper about the specifications and the spray and now, I couldn't be happier.
If you are in the market for a custom, I wouldn't look past the boys at Misfits Shapes