Man of Many's Staff Favourites – 4 March 2023
How about it, team? We're not sure about you, but it certainly feels like this week went forever for us. From the return of everyone's favourite runner-up to the blockbuster news that ancient Romans used sex toys, these past seven days have had no shortage of surprises. Here are a few more for you in this week's Man of Many Staff Favourites.
You'll also like:
Man of Many's Staff Favourites – 25 February 2023
Man of Many's Staff Favourites – 18 February 2023
Man of Many's Staff Favourites – 11 February 2023
Heaps Normal Subscription Service
Nick Hall – Editor-in-Chief
I've been really off the booze this year and I can safely say, I've never felt better. I'm a lot clearer, my training is great and I've even managed to drop a few kilos, but I've had a little help. I switched my regular beer drinking for Heaps Normal non-alcoholic releases and it's definitely been a game-changer. Honestly, the Quiet XPA is probably the best low-alcohol beer I've ever had and it certainly helps to keep the nagging questions from booze-positive mates at bay. Better still, this week I learned that Heaps Normal has launched a subscription service.
According to the brand, if you sign up, you'll score your choice of delivery of its Quiet XPA, Another Lager or Half Day Hazy 24-pack cases every one, two, four, six, eight or ten weeks. I don't really plan on getting back on the beers, so I'll be helping myself to one of these in the very near future.
Favourite Article of the Week: Man of Many's Binge List: How to Make the Grilled Cheese from 'Chef'
Dri-Glo Linen Quilt & Sheet Set
Scott Purcell – Co-Founder
The Dri-Glo Linen Quilt & Sheet Set is the perfect addition to any masculine bedroom space. The set's rich and saturated color palette aligns perfectly with the dark and moody interior trend that has taken the design world by storm. It's definitely an upgrade from my old sheets. After trying out the Linen Quilt Set, I found it to be incredibly comfortable during this varied Sydney weather, providing warmth during colder nights as well as keeping me cool during the warmer summer evenings. The high-quality linen material is durable and apparently gets softer with every use, which will hopefully make it a long-lasting investment for me. Overall, the Dri-Glo Linen Quilt & Sheet Sets are a perfect choice for anyone looking to create a comfortable and stylish bedroom space. It's a premium bedding option that's not only comfortable but also adds a touch of luxury to any room.
Favourite Article of the Week: 'A Lot of Patience': How Sullivans Cove Perfected the 21-Year-Old Single Cask
Belkin BoostCharge MagSafe Car Charger
John Guanzon – Head of Social
I've been through quite a few car phone mounts and holders over the years, but the Belkin Boost Wireless Car charger has by far been the simplest and easiest to use. The best part? Not only is the magnetic mount strong and sturdy, but it also charges your phone at the same time! The charger utilises Apple's MagSafe technology, which means you can give your iPhone an extra boost of battery while you drive without having to plug in any extra cables or connectors. It delivers up to 15W of power, which is plenty for keeping your device juiced while on a long road trip or a sneaky late-night Macca's run. The compact, black-finish design is sleek and makes for a subtle addition to any car interior – unlike a lot of the chunky big eye sore mounts out there! If you're looking for a reliable and convenient way to charge MagSafe compatible device while on the go, this one's worth having a look at!
Favourite Article of the Week: 'It Isn't Fair': KFC's 'Shannon Noll Roll' is a Stadium Exclusive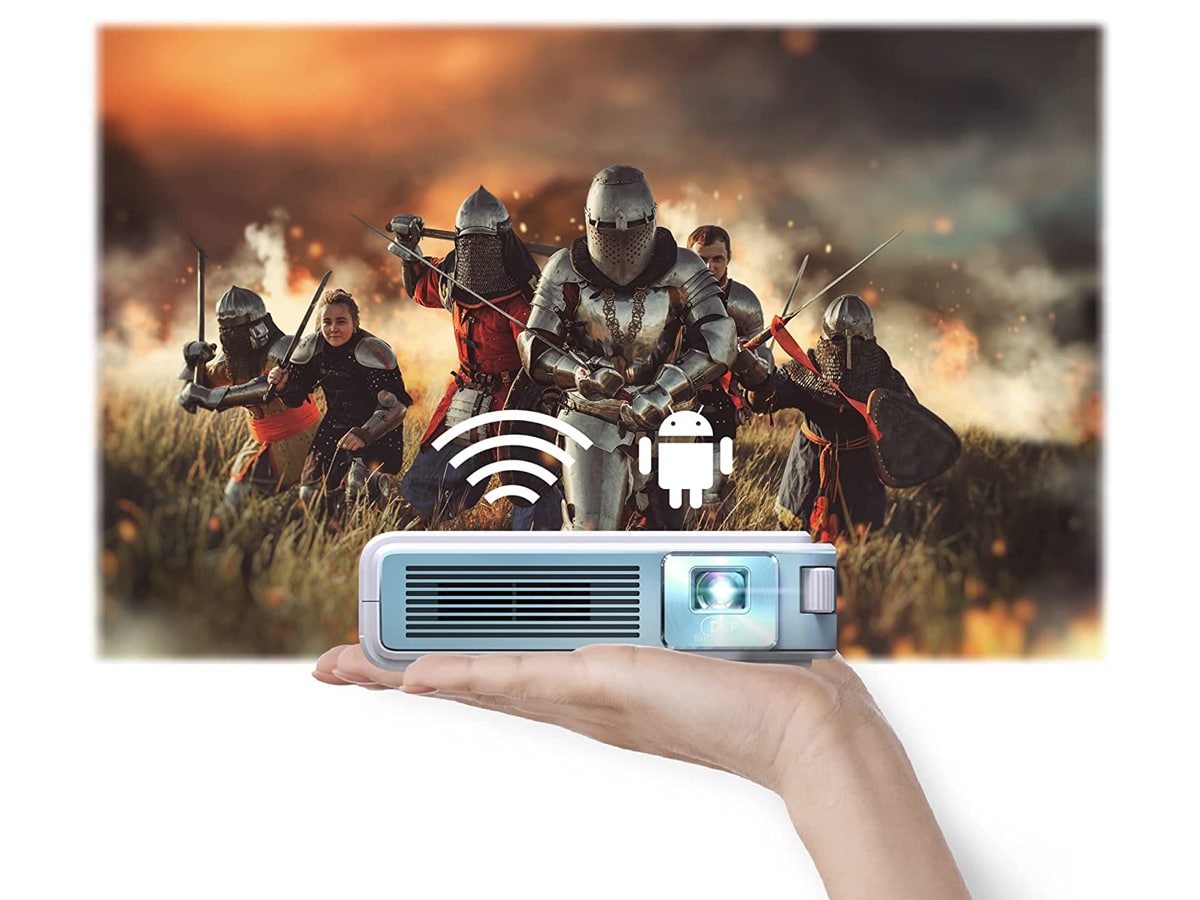 EZCast Beam J4a Ultra Portable Pico Projector
Perhaps one of the niftiest gadgets I've discovered so far, the EZCast Beam J4a is a super compact portable projector that you can take with you anywhere. It will be the perfect addition to your camping trip, although so far I've been experimenting with using it in our courtyard adding a whole new level of fun to our backyard barbeques and entertaining. As it is quite small, I was sceptical at first about how it would perform but have been surprised by just how good the image quality is. It has built-in wifi, Bluetooth and is powered by Android 10. It also comes standard with Aptoide TV meaning you can download apps such as Netlfix or Amazon Prime and stream your favourite shows and movies quite seamlessly once it's set up. The projector's own sound is not quite adequate in my opinion, but there is a headphone jack that you can use to plug in a speaker. You can also mirror-cast your phone screen as another option. Additionally, it's HDMI and USB compatible so there really are multiple ways in which you can use the EZCast Beam J4a to best fit your lifestyle and needs.
The built-in battery is another great feature for a wireless projector experience. The battery claims to last 4 hours if fully charged, however, I've never used it for longer than about an hour at a time to know how accurate this is. Within the box you'll find an instructional booklet, a tripod that can be screwed into the bottom should you need it, a carry bag that can fit it all in for storage or travel purposes and a Bluetooth remote to navigate the menu. It's important to note that the remote does not come with batteries included. Another option, of course, is to plug in a USB keyboard and just navigate your way around this way. The last thing to note would be that it comes with an American plug, so you will also need an adapter before you can start using it. Overall, I've been really enjoying the ability to turn just about any surface into a tv and I'm excited to continue using it in and around our own house and take it along on my next camping trip.
Favourite Article of the Week: ZEGNA and The Elder Statesman Link for Psychedelic Oasi Cashmere Collection
50 Year Old Vines Shiraz 2018
Ben McKimm – Journalist – Automotive & Tech
I'm back at it again with another drinks review for my Staff Favourites this week after I had the chance to sample a few bottles from Chateau Tanunda in the Barossa Valley. I'll start with a fun fact; You might think France is home to the oldest grape vines in the world, but did you know it's actually the Barossa Valley that lays claim to the oldest wine making vines on the planet? Chateau Tanunda is just one of a small batch of producers in the region with access to vines that were planted in 1850. And after sampling two bottles from their Grand Barossa range and two bottles from its 50 Year Old Vines range, I reminded myself why the Barossa is such a legendary region.
My pick of the lot was the 50 Year Old Vines Shiraz 2018. With grapes that are destemmed, not crushed, I fell in love with the powerfully intense aniseed, blackberry, mulberry and blueberry fruit aromas, with ginger, mint notes. Before the generous blueberry and blackberry flavours came through on the mid-palate. Of course, being a rich bottle, the chocolatey tannins were the cherry on top.
Favourite Article of the Week: 'Sensual Purity': Internet Divided as Mercedes-Benz and Moncler Reveal PROJECT MONDO G
Lobster & Co
Harry Parsons – Branded Content Manager
Lobster & Co, the pop-up restaurant that has successfully toured all over Australia, has returned to Sydney's Northern Beaches. From February 23rd to March 5th, Lobster & Co will be serving a unique, single item menu at the NSW Surf Life Saving Championships in North Steyne Reserve, Queenscliff Beach. The star of the show is the Lobster & Co Roll, made with a wild-caught, whole confit lobster tail! Served in a caramelized brioche bun, buttermilk fennel slaw, and a side of golden parmesan truffle fries, this roll is guaranteed to impress.
When there is only one option on the menu, you know it HAS to be good. Grab a chair or bring a picnic rug, and dig into, likely, one of the best lobster rolls you've ever had. Lobster & Co is open Wednesday to Sunday from 11 am to 8 pm. See you down there!
Favourite Article of the Week: Got Sh*t Ink? The Australian Tattoo Expo is Looking for the Nation's Suckiest Tattoos
UNIQLO – Round Mini Shoulder Bag
Claudette Sampang – Sales Executive
The UNIQLO Round Mini Shoulder Bag has become my and thousands of others' new go-to accessory, as evidenced by its popularity on TikTok and Instagram in the past few months. Available in various colours, it's the ideal size for carrying all my essential items when I'm on the go. I love its attractive, rounded design, and the adjustable strap allows me to wear it in various ways. Overall, it's my favourite bag of the week, and I highly recommend it to anyone looking for a stylish yet practical accessory!
Favourite Article of the Week: Man of Many's Binge List: How to Make the Grilled Cheese from 'Chef'
'The Happiest Man on Earth' by Eddie Jaku
Jack Boulding – Sales Executive
This week, my staff favourite is the book "The Happiest Man on Earth" written by Eddie Jaku. It recounts the remarkable journey of a holocaust survivor and how he was able to discover gratitude, kindness, and love in the midst of unimaginable darkness. The book is a compelling and easy-to-read story, making it a perfect choice for a quick read during your train commute!
Favourite Article of the Week: 2023 Porsche Taycan GTS Review: More Sporty Means More Better?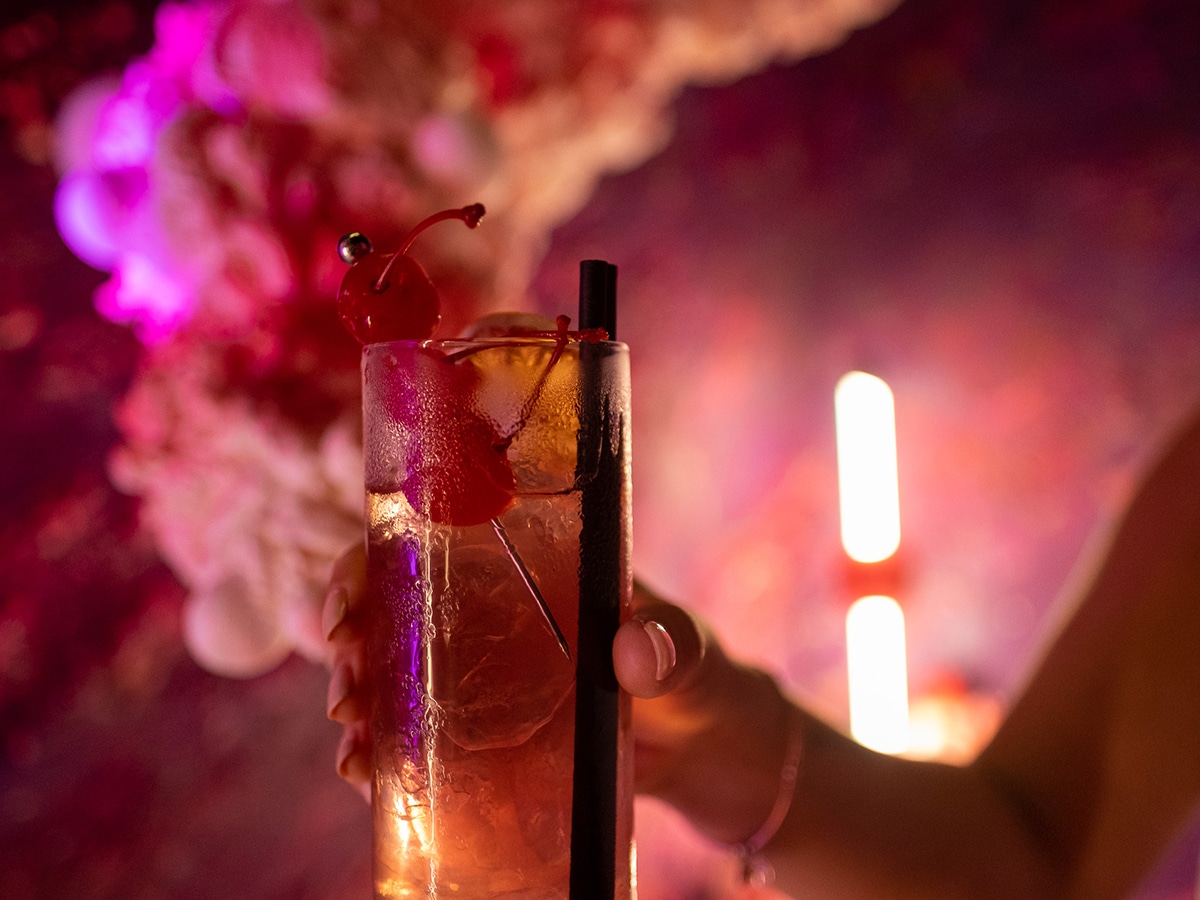 Art of Mixology Exhibition | Image: Art of Mixology
Art of Mixology Exhibition Melbourne
Frank Arthur – Co-Founder
Dubbed "the world's first immersive cocktail exhibition", Art of Mixology has just landed in Melbourne. Art of Mixology is an immersive and sensory experience combining the works of 6 emerging and established local artists themed around the craft of cocktails.
From 3-12th March, you'll find the Art of Mixology at Kingpin in the Crown Melbourne, a multi-attraction entertainment venue known for its luxe bowling lanes, escape rooms, karaoke, unique experiences and an impressive cocktail list. In this exhibition, each artist will create an artwork inspired by one of Kingpin's signature cocktails using immersive mediums such as scent, sculpture, sound, illusion and more, treating guests to a multi-dimensional experience.
Favourite Article of the Week: Vacheron Constantin Unveils Sydney-Exclusive Tribute Model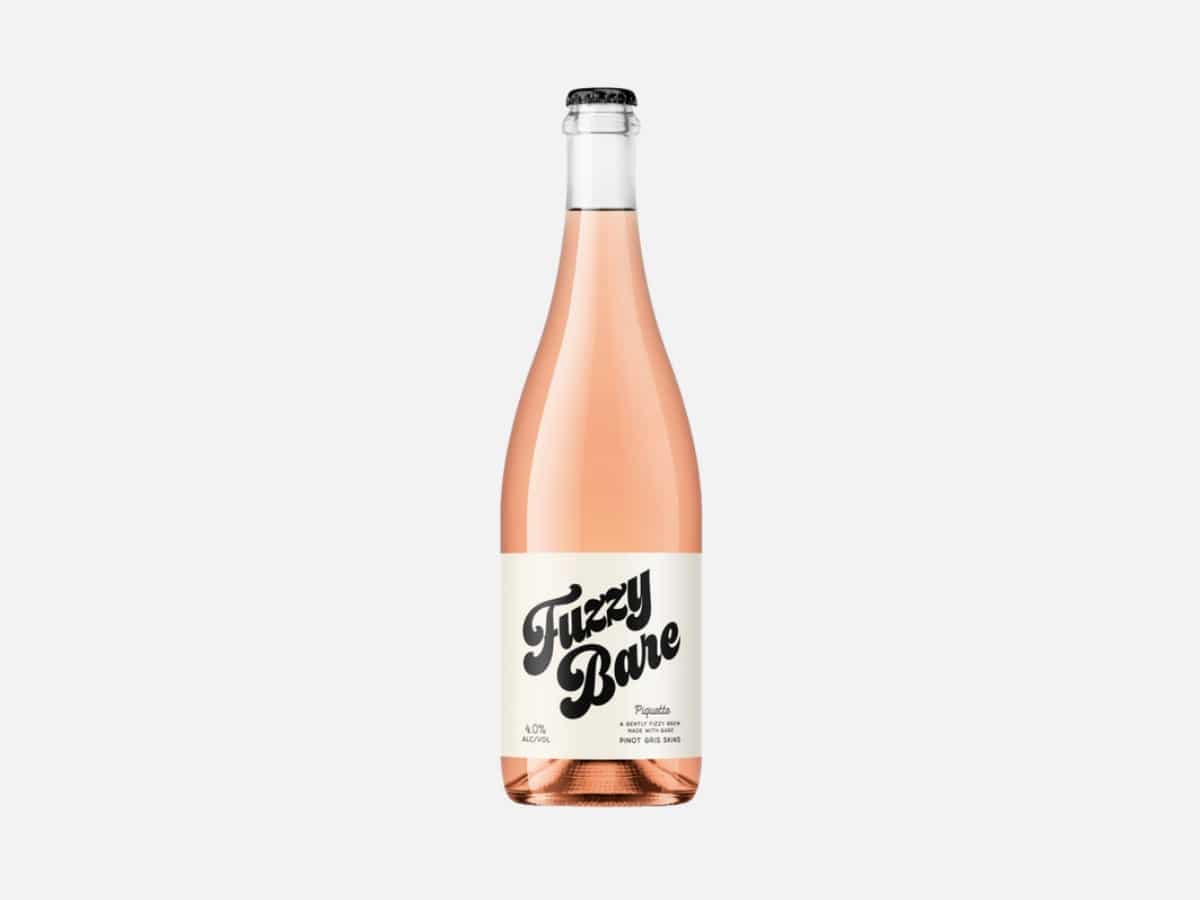 Fuzzy Bare Piquette | Image: Fuzzy Bare
Fuzzy Bare Piquette
Aimee O'Keefe – Staff Writer
You know that oh-too-familiar feeling, it's a Sunday afternoon and you've just had a big weekend, but you're still craving a casual beverage or two? Enter Fuzzy Bare, the new kid on the block that's taking easy drinking to a whole new level. Offering a range of Piquettes, this organically grown, vegan, fizzy and not to mention, delicious, drink is moderate in alcohol and goes down so easily it should be a crime.
If you've never heard of Piquettes, don't worry, some of the most seasoned wine drinkers aren't even familiar with this wine style, and we're here to break it down. Dating back to ancient Greek and Roman times, these wines are made by adding water to bare pressed grape skins that are then left to ferment, which is what gives them their lower alcohol content. So, kind of like a natural wine, but better, if you ask us.
Fuzzy Bare's Piquette is made using the leftover skins pressed off from Fourth Wave Wine's Slinky Bare and CowPunk wines. Water is added to the press where it is left for 12 hours to interact with the skins. The solution is then pressed to the tank and the residual sugar is fermented out to dryness to make a refreshing, low-alcohol beverage. The range includes a sherbety, apple-like, berry-licious Pinot Gris Piquette, which comes in either a bottle or a can, because who said cans are only for beers? You can also grab a bottle of the richer, smooth, cherry cola infused Pinot Noir Piquette.
The Fuzzy Bare range is now available online and in select Dan Murphy's, BWS and independent retailers for $16.99 a bottle or 4-pack cans for $26.00.