Man of Many's Staff Favourites – 25 February 2023
It's all happening, team. WorldPride festivities are kicking into gear, Facebook is rolling out verification services and apparently, our dicks are all getting bigger (still waiting on that one), what a time to be alive! Let's face it, the weekend is a time to slip off the corporate shackles and embrace your weird and wonderful hobbies. This writer, for one, will be taking advantage of the two-day reprieve by digging through the shrubbery at his local golf course in search of one of many balls destined to be lost. In the meantime, here's Man of Many's Staff Favourites for this week. FORE!
You'll also like:
Man of Many's Staff Favourites – 18 February 2023
Man of Many's Staff Favourites – 11 February 2023
Man of Many's Staff Favourites – 4 February 2023
El Primo Sanchez Mexican Bar
Nick Hall – Editor-in-Chief
Oh baby, if this one isn't on your list yet, you need to reassess your priorities. Opening this week, El Primo Sanchez is the latest venue to arrive from the team behind Sydney cocktail institution Maybe Sammy. The Mexican Bar isn't quite as upscaled as its stablemate, which suits me down to a tee, and what's more, it's not far from our office. Located on Oxford Street in Paddington, El Primo Sanchez is a stunning homage to the sights, sounds and flavours of Mexico, right down to the bold orange and royal blue floor tiles.
Naturally, the cocktail list is an absolute knockout, with the drinks created via a collaboration between The Maybe Group creative director Martin Hudak, co-owner Stefano Catino and bar manager Eduardo Conde. Here, you'll find a stellar list of tequila concoctions, but the standout has to be the Sanchez Palona, a mandarin twist on the classic flavour bomb. There is also a ridiculously tasty menu put forward by Mexican born and bred consultant chef Alejandro Huerto that includes 12-hour achiote marinated pork belly tacos, snapper ceviche and dry-aged steak.
Oh, and if I need to convince you further, the booth seating even features a 'Press for Tequila' button. El Primo Sanchez is open four nights a week from 4:30pm to late and is exclusively for walk-ins only. Olé!
Favourite Article of the Week: Your Unofficial Guide to Sydney WorldPride 2023
Notion.so – Task Management Tool
Scott Purcell – Co-Founder
I've long been a fan of TickTick to manage my tasks but I've recently been trying out Notion as a task manager and project management tool. I have to say I'm pretty impressed with everything you can do with it. It's got all of the standard tools you'd expect from a task manager but think of it as almost an amalgamation and the lovechild of Google Docs, Trello, Google Calendar, Notes on iphone and more. As a business you can even use it as a Wiki for your business and policies, project management or even meetings which sync across all of your team members. I find some of the features pretty overwhelming at first but with handy templates for Simple Budgeting or a Travel Planner, it's bound to come in handy in future. I'll let you know how it goes as I continue to test and use it. As always, tools are only ever as good as how you use them!
Favourite Article of the Week: Paid Instagram and Facebook Verification Service 'Meta Verified' Rolls Out
Woodcut – Crown Hotel
Harry Parsons – Branded Content Manager
As I edge closer to the big 3 0, I thought it was only fair that I treated myself to a fine dining experience in preparation for the funeral of my '20s. Housed within The Crown on Barangaroo's waterfront, we attended the restaurant Woodcut, a unique dining experience that celebrates Australian produce cooked with charcoal and steam. As we strolled to our table, we were in awe of the design of the establishment and the aromas of slow wood-burning ovens and open-fire cooking instantly had our taste buds salivating.
The menu is unconventional, piecing together methods of cooking rather than your simple entree, main, and dessert. Don't fret, the attentive staff will ease the menu anxiety with a thorough description of the meats, seafood and sides available and you'll have a table full of dishes in no time. I'm no food critic, but the food blew me away, everything was perfectly cooked, balanced and left me wishing I could never get full!
As you are spoilt for choice at Woodcut, let me extend a helping hand and recommend the below dishes for an unforgettable evening:
Grilled Tasmanian black garlic bread
Burrata, stone fruits, basil, basil seed dressing
Grilled raw beef, salted duck egg, laver sheets, radish
Octopus, potatoes, whipped anchovies, oregano, nduja
O'Connor Sirloin, bone in dry aged 400g
Hasselback potato, burnt onions, herb oil
Favourite Article of the Week: 'Thrilling' Aprilia's ELECTRICa Project Makes Zero Emissions Motorcycles Fun Again
The Macallan – The Harmony Collection Inspired by Intense Arabica
Rob Edwards – Branded Content Writer
As the second edition in The Macallan's limited annual release series, this single malt takes inspiration from hundreds of years of Ethiopian coffee culture. Having recently sampled it alongside a Genovese Specialty Division coffee originating from Ethiopia's Anferara forests, I can attest there's a particularly buttery quality that gives way to the sweet sherry oak for which The Macallan is renowned, followed by layers of tiramisu and dark chocolate. Getting your hands on a bottle might be a little tricky, but worth the effort whether you plan on pairing it with some coffee or to just enjoy a dram by itself.
Favourite Article of the Week: Oh God, Another 'Hellboy' Live-Action Reboot is Coming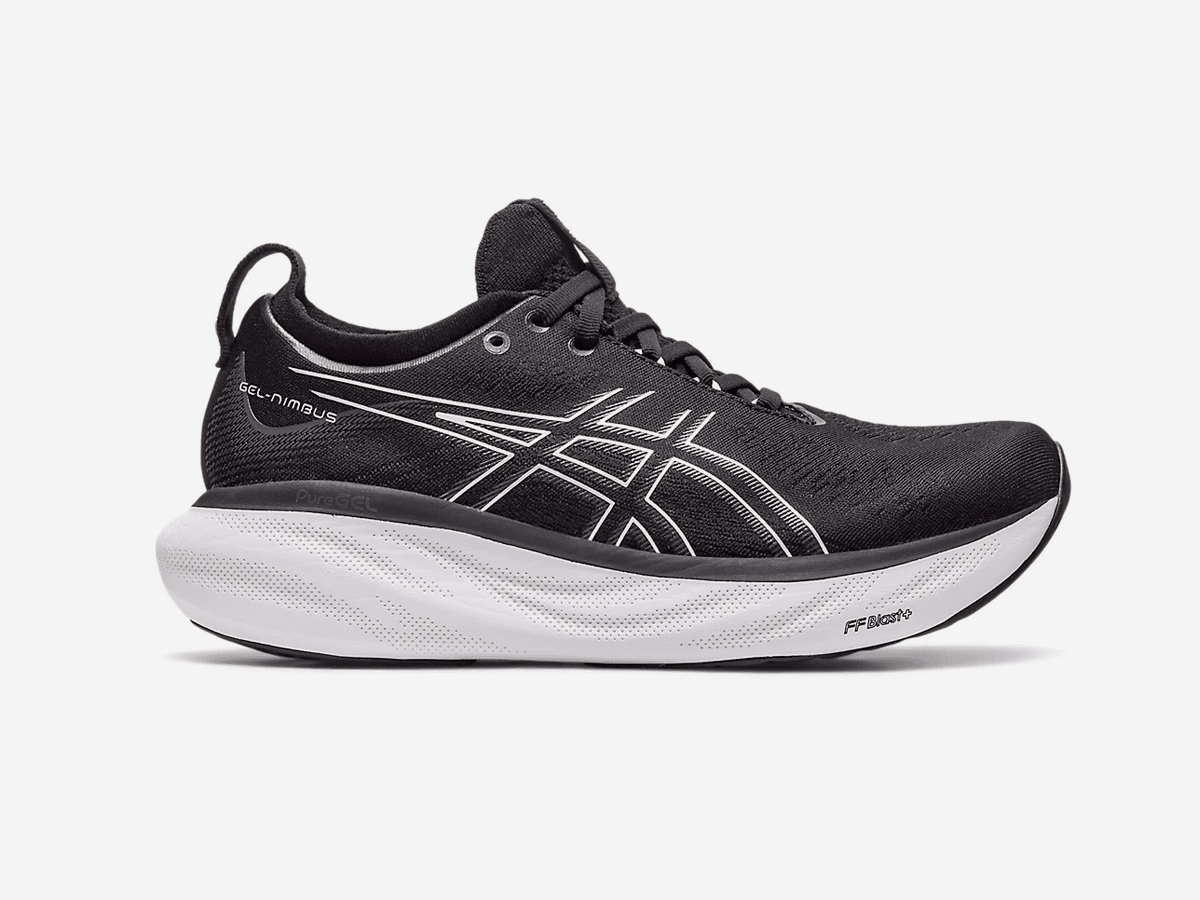 ASICS GEL-NIMBUSTM 25 | Image: ASICS
ASICS GEL-NIMBUSTM 25
Geena Valos – Branded Content Manager
If you call yourself an avid runner by now you know the importance of a well balanced and great shoe. We can safely say ASICS GEL-NIMBUSTM 25 will look after you. No more blaming that knee pain or foot blisters when they have beautifully crafted a shoe made for everyone and anyone at any level of running.
Paving the way in its design, technology, and comfort. ASICS newest GEL-NIMBUSTM 25 will have you running on a cloud and springing off the ground. All the while making you wonder how? Well, let me tell you, the GEL-NIMBUSTM 25 features new PureGELTM technology that delivers enhanced shock absorption and smoother transitions. With the new lightweight and energetic FF BLASTTM PLUS ECO cushioning it allows you to run with confidence any day of the week.
The shoes also feature a new soft, breathable, and stretchy knit tongue, which delivers an easier step-in and a more adaptive fit without sacrificing the durability needed for a fast and long run helping you push through those extra kilometers needed to achieve your goals. Not to mention, they have also been rated as the number 1 in comfort in an independent test conducted by The Biomechanics Lab in South Australia. Talk about craftsmanship! Now you can glide on the pavement without any fear.
Favourite Article of the Week: 18 Best Circular Quay Restaurants