The Most Important Muscle We Never Work Out
Work, rest, train, feed, sleep, repeat. The endless cycle can be tough. Throw a couple of kids in there, some resemblance of social life and a global pandemic and you've got yourself a recipe for getting run down. But while Aussie men are more inclined to visit the gym to destress, there's one major muscle we often neglect – our brain. Over the past few years, a spate of mental health initiatives have sprung up, aimed at curbing the disproportionate rates of youth suicide and mental health concerns in Aussie men, but as we've all come to learn, it's not always easy to reach out for help. In fact, most of us don't even know where to look.
RELATED: Looking for mental health guides, check all our articles in our hub right here.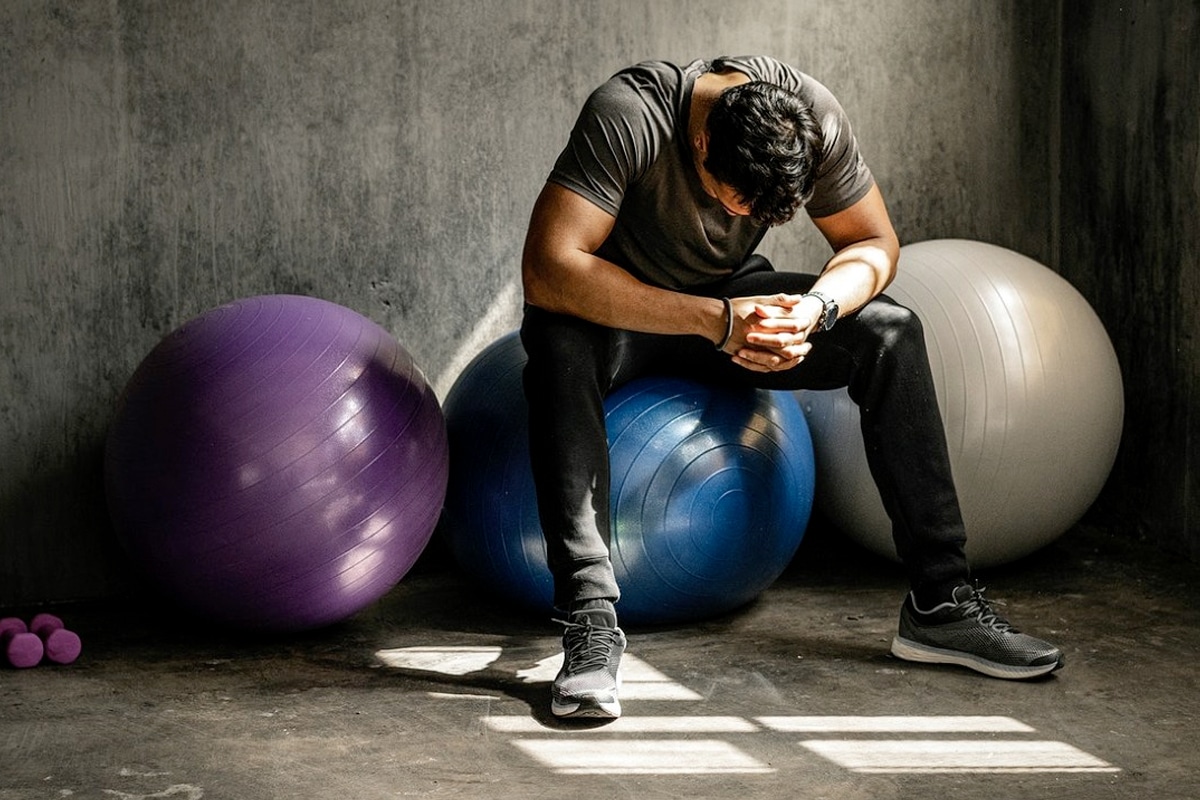 The Numbers
Data from Smiling Mind's 2020 State of Mind survey found that more than half of Australian men don't know what to do to improve their mental wellbeing, and the statistics don't stop there. Nearly half of Australian men experienced anxiety (40.5%) and stress (39.6%) last year, and just under a third experienced depression (26.7%).
"There's no doubt that the past 18 months have been extremely challenging for all Australians. Increased stressors on mental health such as lockdowns, work uncertainty and ongoing change, have resulted in many young people, including young men, encountering low levels of psychological wellbeing," Michael Hines, lead psychologist at Smiling Mind tells Man of Many. "But looking after your mental health doesn't need to be complicated. Establishing regular, proactive practices that support your mental health can help to reduce feelings of stress and anxiety, better manage and regulate challenging emotions, support better sleep and improve concentration and productivity levels."
The Mental Health Workout
It sounds simple enough. If you feel your fitness lapsing, you hit the gym, so why don't we do the same for our mental health? According to Hines, you should tackle your psychological fitness the same way you would your physical.
"Mental health – like our physical health – is something that we need to constantly maintain. Most men are no doubt familiar with the importance of getting a regular health check-up, but less so with regularly assessing the state of their mental health, something that is just as important," he says. "It's also important to note that mental health is much more than merely the absence of mental illness, much like physical health is more than the absence of disease. Much like physical exercise is for the body, mindfulness meditation is an exercise for the mind. It is a proactive, preventative approach to staying in good mental health, much like we might view exercise as important even in the absence of a physical health problem."
With that in mind, the psychologist is encouraging men to incorporate mental fitness into their routines. By adding simple, daily processes into your regime, you can help stay on top of your mental health, whether you feel you are struggling or not. It can be as simple as ensuring you're taking time in nature without your phone, getting enough sleep, actively tuning in to the things are going well or regularly practising short, mindfulness meditations.
"There is a big misconception that taking a proactive approach to caring for your mental health is a time-consuming task, but it doesn't have to be," Hines says. "Recognising the importance of proactively supporting our mental health and committing to simple actions as part of our daily routine can be a great way to break the 'busy' mentality. We all spend so much time in 'doing-mode'. Mindfulness provides an opportunity to simply be."
Mindfulness as an Exercise
While the idea of crossing your legs and sitting in the middle of your living floor may not excite you in the slightest, meditation isn't the only gateway to mindfulness. Taking the time out of your day to focus solely on yourself and take in your body's messages is critical to understanding where your head is at. According to Hines, removing yourself from the hustle-bustle will not only boost your mental fitness but could also lead to lasting impacts physically.
"Working on improving your mental health can absolutely lead to better results in sport. Mental health is a key part of many elite athlete's training regimes, with on-field benefits that include emotional regulation, sharper focus, greater awareness, better decision making, less unhelpful rumination and increased confidence," Hines says. "Weaving a 5-10 minute of mindfulness meditation into your schedule as well as looking at more informal ways to bring mindfulness into your day – such as when brushing your teeth or walking the dog – will helps to build a regular habit, without a huge time commitment."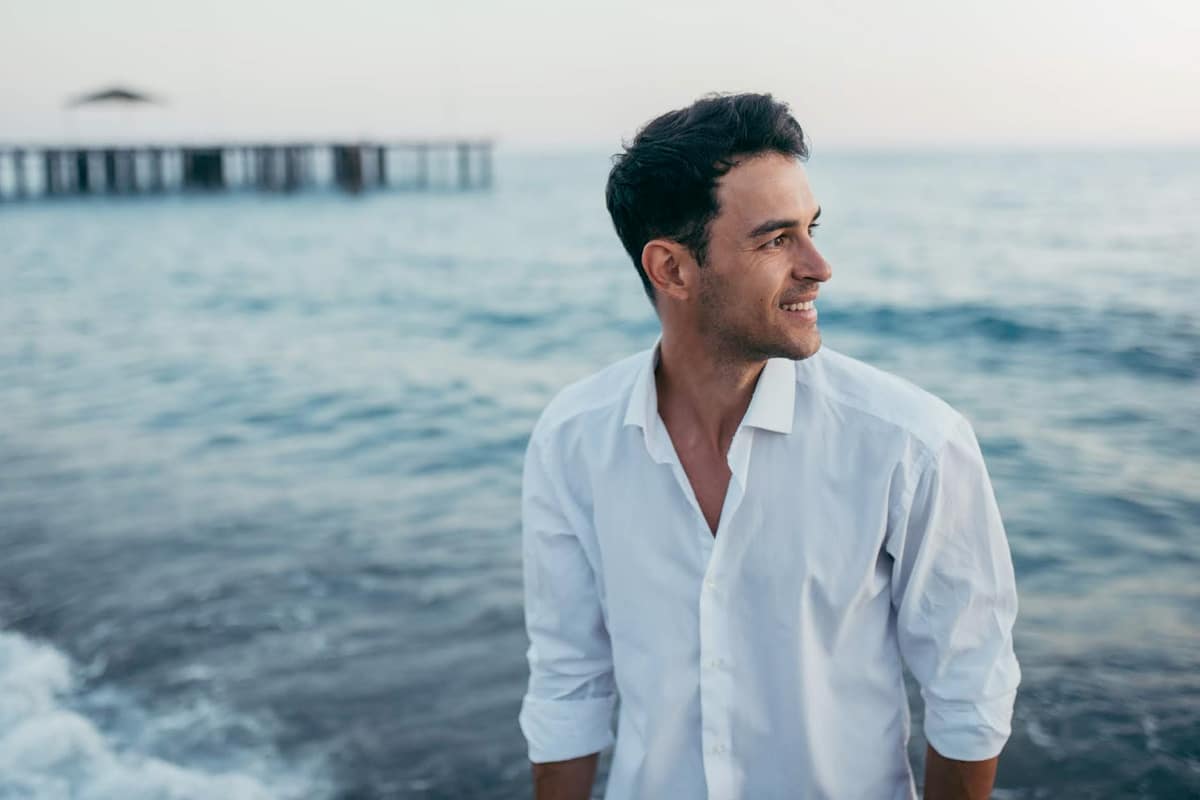 Simple Steps to Boost Your Mental Health
If you notice your mental health is declining, the first is already complete – you've recognised your mental state. The next and essential step is taking action. Hines suggests doing a quick mental health check in to identify potential sources. "Doing a check-in on these topics will help you identify what you need to work on to support your mental wellbeing," Hines says. "It can also help you get a sense of whether it's something you feel equipped to tackle independently or if it's time to get some support." According to the psychologist, some of the factors that may be contributing to feelings of stress, anxiety, depression or burnout are:
Sleep quality – are you getting enough sleep (ideally we all need 7-9 hours per night) to function well? The 2020 Smiling Mind State of Mind Survey found that men reported sleep as the biggest barrier to their mental health.
Relationships – are you feeling connected and supported by those you care about? Social connection and support is integral to positive mental health.
Physical health – are you feeling physically well and exercising regularly? A drop off in physical exercise is often one of the first changes people notice when they're not feeling great mentally.
Work-life balance – are you working overtime, feeling overwhelmed or not getting enough downtime to truly switch off? Over a quarter of Australians find work the biggest challenge to wellbeing, so being able to manage stress and have boundaries is integral to a healthy relationship with your mental health.
Mindset – Are you finding that you have a balanced perspective on things that are happening in your life? Perhaps you're noticing a tendency to get caught up in what's not going well and overlooking what's working well? Mindset and our thinking patterns have a huge impact on our mental health.
The good news for Aussies is that the stigma around mental health challenges is reducing. Initiatives like Men's Health Week bring awareness to the topic, but more importantly, remind us to take stock of our mental state. Too often we focus on the little things and obsess over the future, without any thought of the present.
You'll also like:
Train Harder & Recover Faster With Musashi's All-In-One Energy Drink
Getting Ahead With Your Mental Health After 2020
Uncovering The Mental Health Benefits of Exercise