Scott Henderson on Life After 'Men's Health'
Suffice to say, the heyday of Australian magazines has well and truly passed. When publishing icon Bauer Media made the drastic decision to cull eight of its major titles earlier this year, the writing was on the wall for Scott Henderson. The Men's Health editor had been the literal poster boy for the magazine, epitomising what 'men's health' is about with an active lifestyle and overall positive attitude to life, but even he wasn't immune to the changing times. Both of the publication's print and digital platforms folded, leaving 'Hendo' with an unusually barren schedule.
But you can't keep a journeyman down. Rising from the smouldering ashes of an industry in turmoil, the Men's Health editor turned his attention to a solo endeavour. No backing, no promotion and no masthead, Hendo's new initiative isn't just a hobby, it's a labour of love. We spoke with the media and fitness icon to find out how life in lockdown led to a surprisingly fruitful new side-hustle.
Can you tell us a little about how you got started in the publishing industry?
My journey into publishing was a little unique, as I didn't follow the traditional route of studying journalism. I studied Sports Science & International Studies, before working in the health and fitness industry both here and overseas before returning and working in PR and marketing for health and fitness brands. I ran my own business with an incredible business partner, and that's how I became connected to the publishing industry.
What did you enjoy most about working at Men's Health Australia?
This is one of the toughest questions to answer, but in broad terms, it was the constant learning and exposure to different perspectives and stories. At Men's Health, we were extremely fortunate that the stories we told were always positive and inspirational, much like the people who told them. Surrounding yourself with incredible people each and every day is a great way to make to a living.
I think the variety is also something I'm unlikely to ever find in a job again. I got to work on a magazine, present at events, work across the digital assets, work on TV projects and co-host a podcast. It was a lot, but never enough at the same time.
How did you take the news of the closure of Men's Health magazine in Australia?
In all honesty, not well. I still strongly disagree with the decision to close the brand, both out of respect for the content & our audience, and from a business sense. The brand was flying and resonating with so many, particularly as lockdown started and audiences were turning to trusted voices when it comes to their health. However, we weren't at the right home so it was ultimately the right thing for the brand if we weren't going to be properly supported. I still believe there is a place for Men's Health in the Australian media landscape, especially in 2020.
What are some proactive things you did or ways you overcame the tough news?
For me it was important to keep a routine, waking up at a regular time, getting moving early, and staying connected to the MH and WH teams. We maintained our regular weekly meetings (via zoom) throughout the 3 months we were put on pause. Obviously these weren't compulsory, however, they provided an opportunity for us all to connect and share our frustrations, triumphs, concerns and to lift each other up. The Health Team was incredibly close, and we remain so, and we were all going through a shared experience.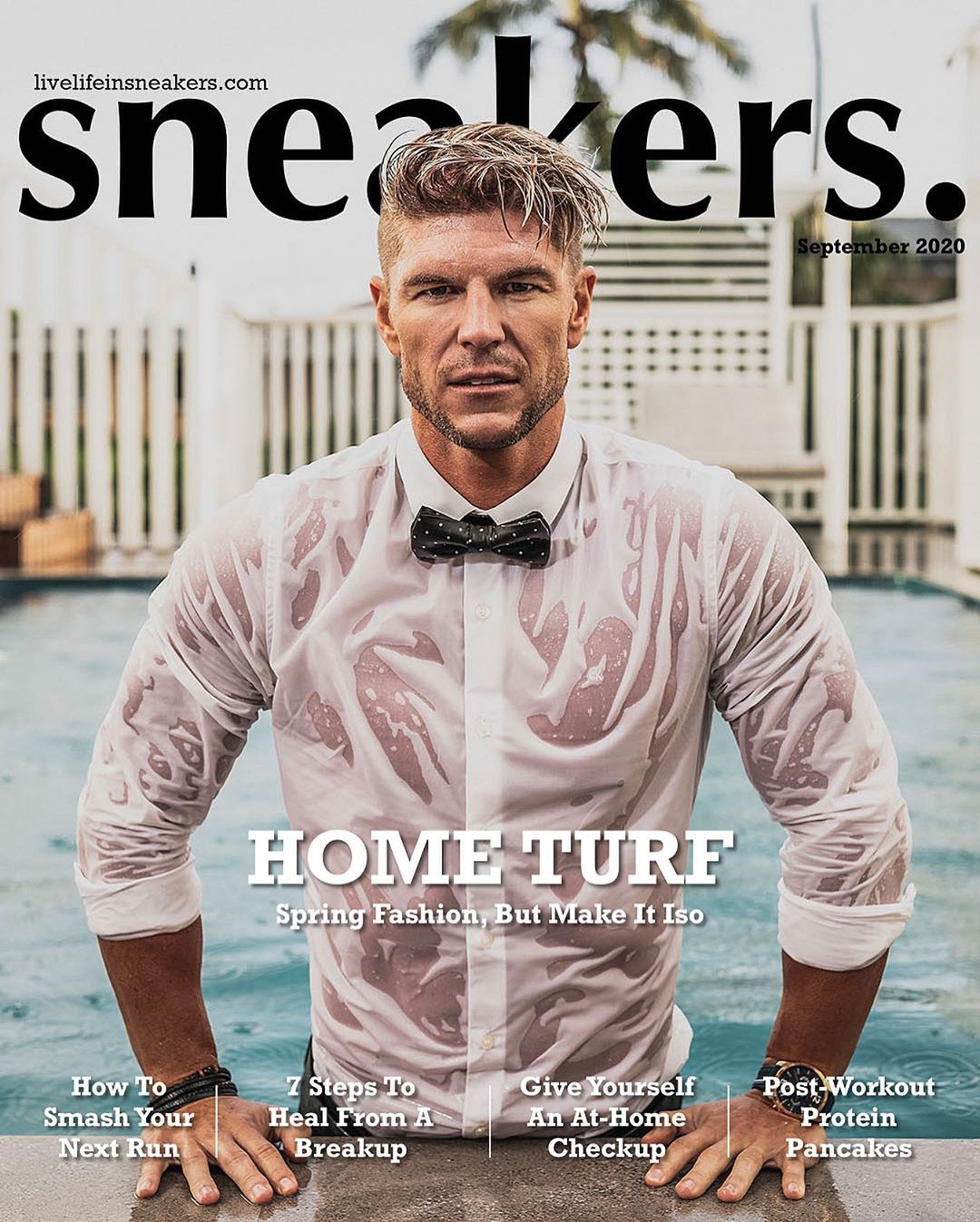 Why did you decide to start SNEAKERS?
Men's health and wellness, the topic, is extremely relevant in 2020, arguably more so than ever. When Men's Health the brand was put on pause in early May, there were still stories to tell that had serious potential to help men through these times, particularly in the mental health space. After about 3 weeks of fighting the company that ultimately shut us down, and upon the advice of a great career mentor, I started writing, interviewing and researching without any idea on how I would ultimately share these stories. I realised how much I enjoyed my job both as a vocation and as a hobby, and I wanted to remain connected to what I do in the health space.
You've got some pretty big names in the first issue like Chris Hemsworth and Mike Tyson, how did those come about?
I used to get asked this question a lot by podcasters, other editors, and writers throughout the MH days, and there's no real secret; I just ask the men and women who I would want to hear from. For some unknown reason, I used to be afraid of asking for interviews but at the end of the day, if you ask someone for an interview, they will either say 'yes' or 'no', and hearing 'no' isn't life-threatening. I've been reaching out to the Obamas every month for the past 2 years, and I'm pretty sure their team would have me on a watch list by now, but it doesn't hurt to ask and I can't wait for the day they reply with a 'yes'.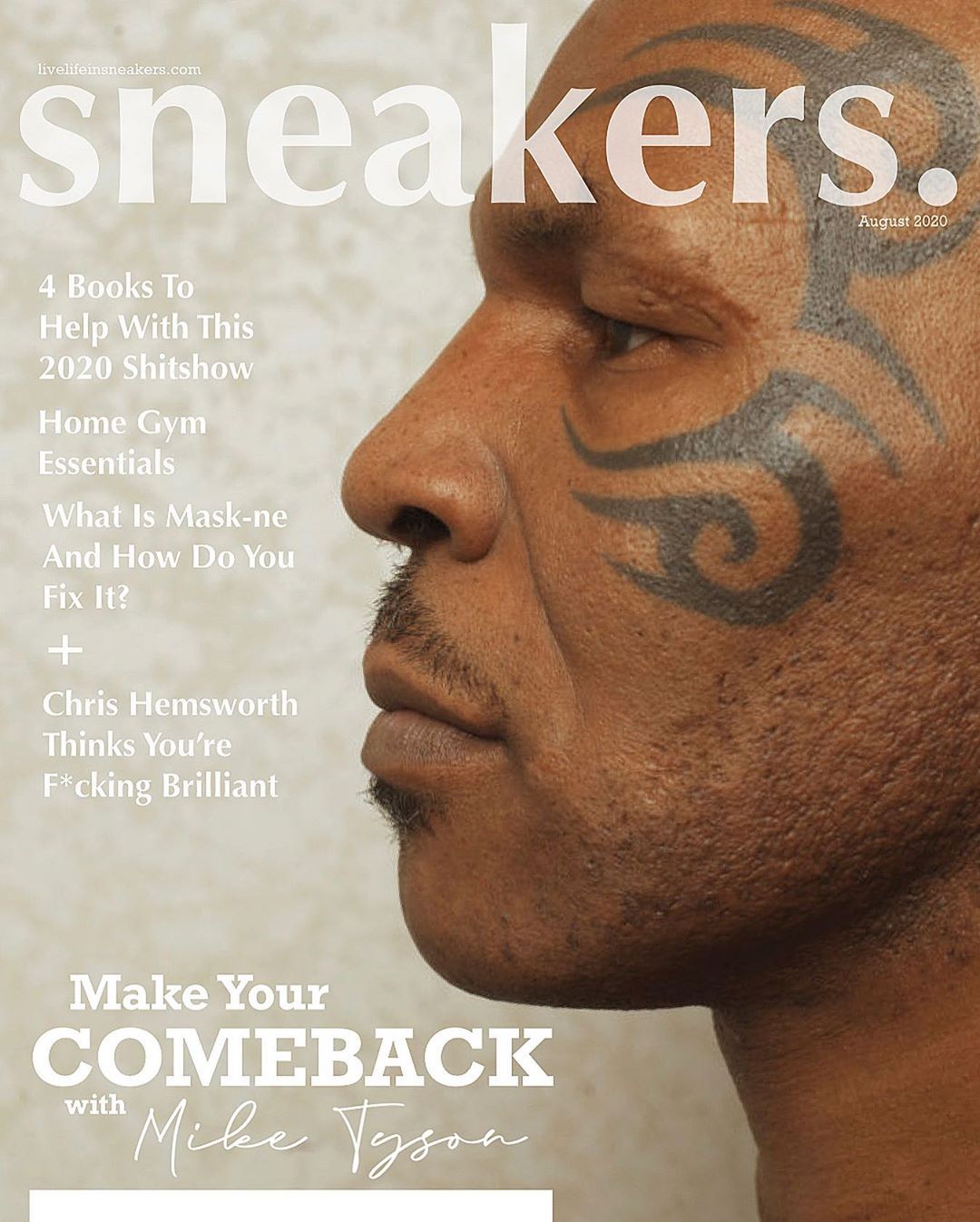 Why the name SNEAKERS?
Think about all the times you put on a pair of sneakers; to go to the gym, to go for a run, to hit the gym, to run errands. These are all times when you are intentionally seeking out self-improvement. Even when you pair a suit with sneakers, you're injecting a sense of life and energy into your work wardrobe. Imagine if you could live your life in sneakers, always in pursuit of betterment. That's the overarching theme of publications like Man on Many, Men's Health and now Sneakers.
Plus, the name Men's Health was already taken.
You mention Sneakers will have a big focus on men's health and wellness. What do you think is missing from that conversation amongst men in Australia?
I think there have been great steps towards breaking down the stigma attached to mental health, particularly in the last few years. However, now that men are more comfortable talking about their issues and giving voice to their struggles, the next step is to equip each other with the tools to best support and mitigate these feelings, both for ourselves and for those who open up to us.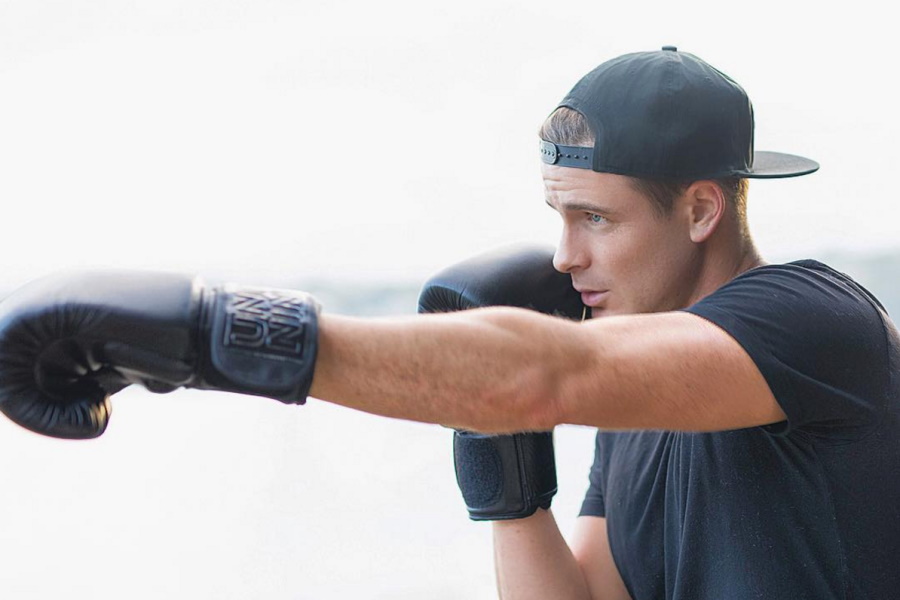 You're pretty much the poster-boy for Men's Health in that you epitomise an active lifestyle. What are some simple things Aussie men can do to stay active?
One of the main goals I had in my time at Men's Health was to normalise health. The health and fitness industry has created such a large barrier to entry, so much so that even getting started can be quite daunting to some men. It's a tough balance to create an atmosphere of inspiration without sliding into intimidations. I think the main thing to remember when it comes to staying active is that anything is better than nothing. No one is expecting you bust out a 2-hour marathon every time you go for a jog, yet so often I hear people say they won't start moving because they're 'not good at it'. Move in your way, how and where you want, and at your pace, there are no rules. But whatever you do, prioritise movement in your day.
What are the three products you can't live without?
I'm a bit of a minimalist, so don't often get attached to 'things' if I can help it, but definitely my phone. Even if I lost everything else, I could still run a magazine from my phone – it would be hard, but it could be done. I'm also a huge reader, so spend a lot of time sorting through articles on my phone.
A pair of workout sneakers would also a must; I am way too active to live without them within arm's reach.
The third would have to be headphones. I always have music or a podcast playing, even walking from room to room in the house I like to have something playing in my ears.
Do you still see a place for magazines within the Australian media landscape?
Absolutely, however, the model needs to evolve for them to remain relevant, and we've seen this happen overseas extremely effectively. Magazine brands need to stop seeing themselves solely as magazines and transform themselves into media brands. Through creative partnerships and innovations, magazines can encompass print, digital, experiential, visual, retail… the options for connecting with audiences in 2020 are limitless. With a solid set of brand values you can build on the trust of an audience and connect with them on multiple levels, and the print product is just the anchor of the overall media ecosystem. I hope that's what will occur in Australia, however, to see that change occur we need leadership willing to break away from the 'traditional' way of doing things and to embrace innovation.
Follow Sneakers on Instagram Here