15 Inspiring People Who Stood Tall in 2020 
As we close the door on one of the toughest years of our lifetime, it's only right that we highlight those who went above and beyond to bring people together through activism, protest, bravery, kindness and compassion. It's a tough task to quantify the year we all just experienced. What began with tragic bushfires, soon became the once in a lifetime global pandemic, promptly followed by activism, bravery and politics.
In a time when the world was driven apart through global catastrophe, millions of people revealed themselves as community heroes. What was once a "could you imagine" phrase soon became reality for the many people who quietly went about their business on the front line of a global pandemic. We acknowledge that the creation of a list highlighting a mere 15 people can become quite a subjective piece, but what is not, is saluting those who worked on the front line of the global fight against COVID19. So for those who worked in the intensive care units, small businesses, big businesses, hospitals and food banks. We tip our hat to you first.
Among those millions of community, heroes lie 15 men and women that stood up to inspire the world to go above and beyond for the betterment of society. Check out our list on the 15 Inspiring People Who Stood Tall in 2020, and inspire yourself to bring in 2021 with the same decorum.
You'll also like:
INTERVIEW: The Boys' Claudia Doumit Talks Call of Duty and Season 2 Spoilers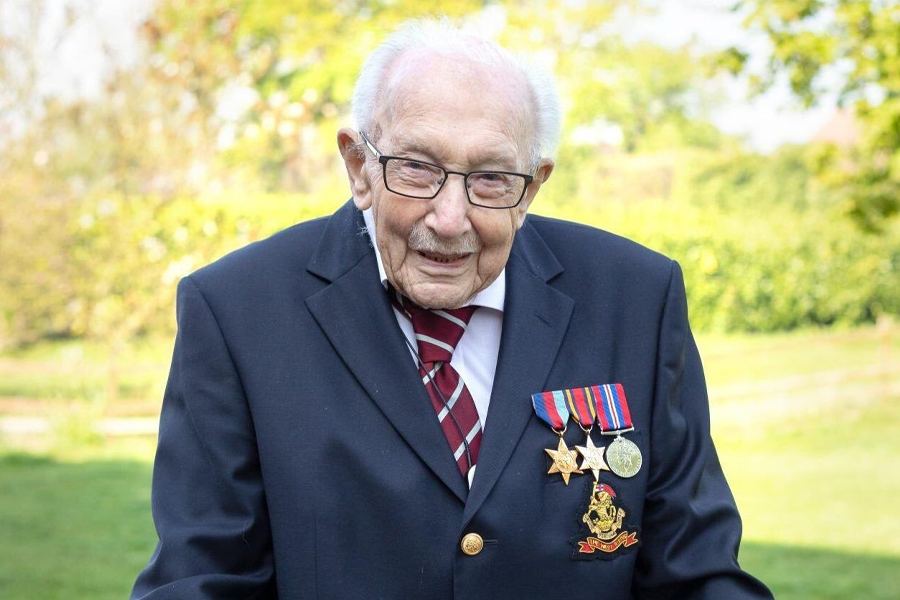 1. Captain Sir Tom Moore
While we were all sitting inside taking Zoom meetings and cooking pasta, former British Army Officer Captian Sir Tom Moore was making better use of his time. This young feller embarked on a mission to complete 100 laps of his garden (10 laps per day). Even at the tender age of 99, he used only a walking frame, and with a goal to raise £1,000 for NHS Charities Together before his 100th birthday, he got on his way. In the end, Sir Tom managed to find a little more than his target. He surpassed £30m in donations and has since been knighted for his efforts. These days he's spending his time podcasting, obviously, where he became the UK's oldest podcaster after he launched The Originals to help tackle the issue of old-age loneliness.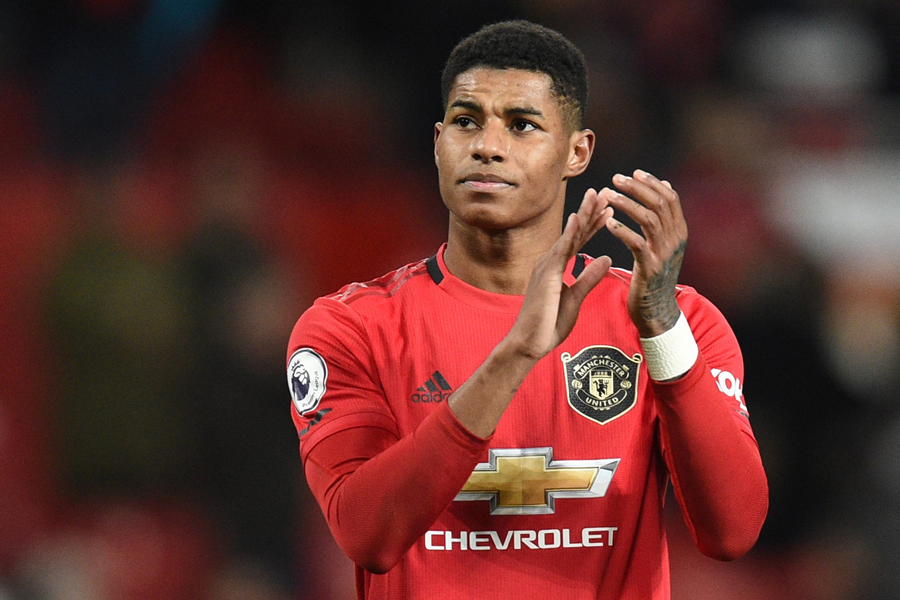 2. Marcus Rashford
You'll recognise him for his goal-scoring prowess at Manchester United, but the local legend set himself apart this year when he took on the establishment, shaming his local government in the process. The international team player entered the political realm through a process of activism that sought to give a meal to those who need it most. Rashford partnered with FareShare, the poverty and waste food charity that delivers meals to Manchesters most needy children. In doing so, he brought awareness to the campaign nationally. Marcus wrote an open letter requesting the British government to reverse its policy on the removal of school meal vouchers for the 1.3 million children who need food over the holidays. At just 23, there is no saying what he could go on to achieve, and no child should have to worry about where their next meal is coming from.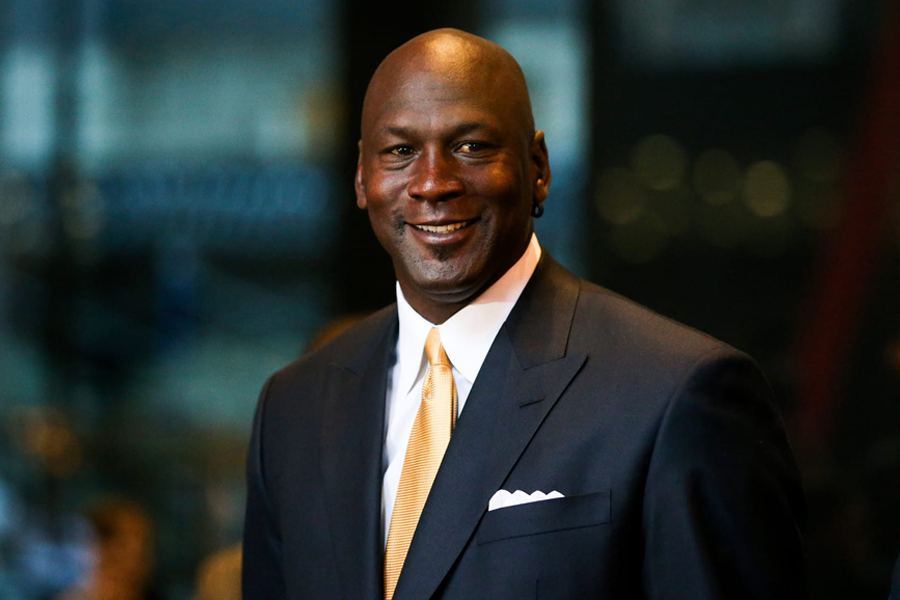 3. Michael Jordan
Basketball fan or not, if you didn't tune in to the blockbuster Netflix series 'The Last Dance' you missed out on the greatest athlete of all time showcasing the peak of human capability. You would have also missed MJ putting his opponents and teammates through the torment that stemmed from his win at all costs personality. We would forgive you for assuming that the mogul himself would hide away in his North Carolina mansion never to show face even when an entire country is looking for his help. This assumption couldn't be further from the truth, and as always, MJ stepped up to the plate. Over the next 10 years, Michael Jordan and Jordan Brand will donate $100 million to unspecified organisations in the wake of the brutal murder of George Floyd. You can read a portion of Michael Jordan's statement below.
"I don't have answers, but our collective voices show strength and the inability to be divided by others. We must listen to each other, show compassion and empathy and never turn out backs on senseless brutality," said Jordan.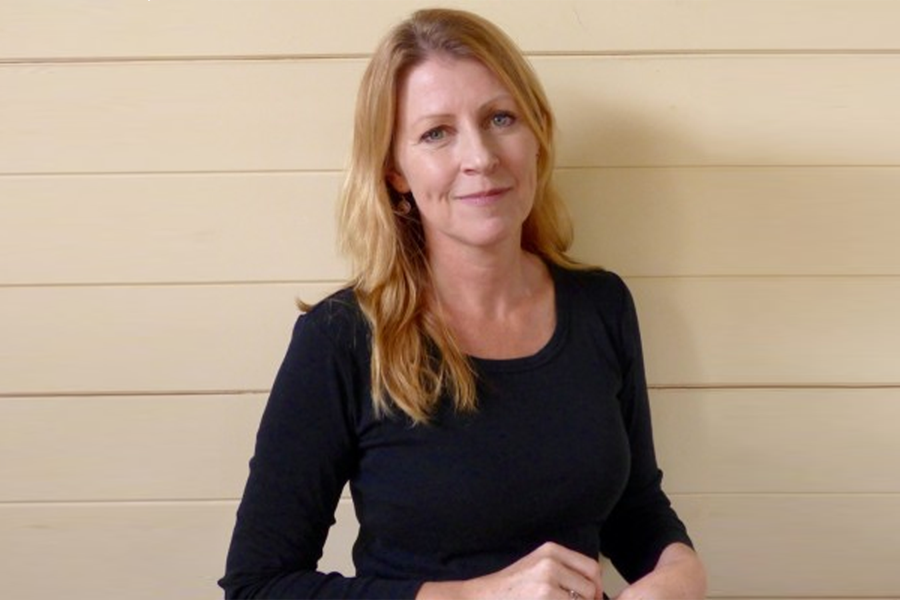 4. Dr Genevieve Campbell
Dr Campbell's research into the endangered native Tiwi language has helped to save it from extinction. Drawing upon the connection between Tiwi song culture and mourning, she provides cultural maintenance of local community health within the Tiwi Islands. The research involves documenting endangered song sets and the creation of new works, Dr Campbell's work has become essential for the preservation of the endangered language.
After her involvement in the repatriation of ethnographic Tiwi song material in 2009, Dr Campbell became more interested in issues of ownership, artistic and moral rights and the cultural and personal impacts of reclaimed recorded songs. Dr Campbell's recent work puts the voices of Tiwi ancestors in archival records with current Tiwi singers and non-Tiwi instrumentalists. "This is vital for the future of Tiwi song practice and so is at the heart of my research and our music-making projects," said Dr Campbell.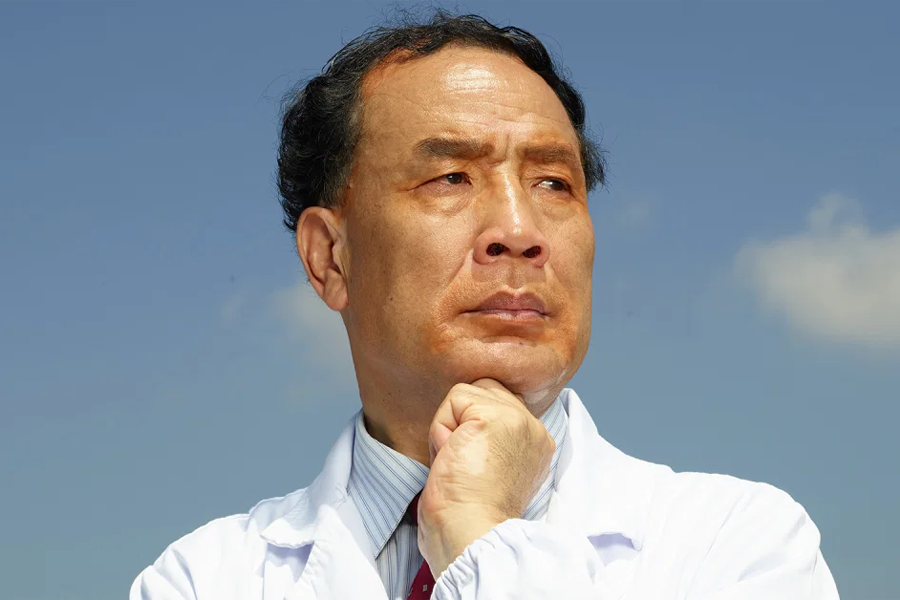 5. Professor Zhang Yongzhen
Where were you when you found out about SARS-CoV-2? This is a question we're sure to be asking for many years to come. On the 3rd of January, Professor Yongzhen Zhang of the Shanghai Public Health Clinical Centre received a test tube with swabs taken from an infected patient.
By the 5th of January, they had successfully mapped the first complete genome for COVID19. If it wasn't for the work put in by Professor Yongzhen and his team, we wouldn't be able to establish the deadly nature of the illness. Through the early identification, we were able to begin necessary steps to treat the illness early, including discussions about rapid testing, track and trace and vaccine development.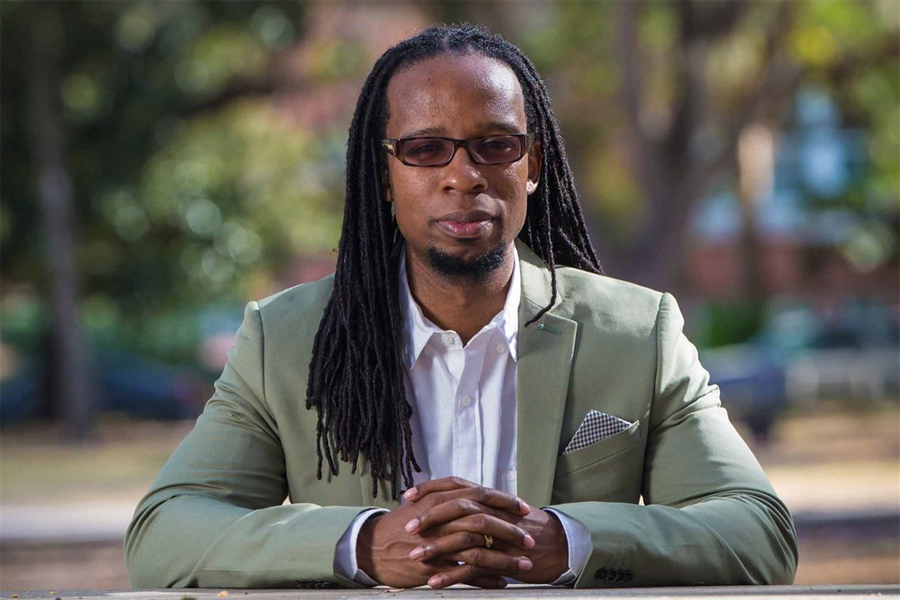 6. Ibram X. Kendi
In the face of racial injustice, one man sat behind the beacon to educate and bring light to the conversations around privilege, race, and injustice. That man was American author, professor and social activist Mr Ibram X. Kendi. His best selling book How to be Antiracist features a remarkably simple yet powerful message.
The story surrounds the idea that the opponents of racism must identify as "anti-racists" to truly fight racism. In doing so he acknowledges that claiming to be "not-racist" is simply not sufficient, offering alternative ways for society to improve. Even in the face of a global pandemic, the efforts to highlight racial injustice haven't stopped for Mr Kendi. He recently spoke to the US House of Representatives on the impact of Covid-19 on the Black American community.
How To Be Antiracist Antiracist Baby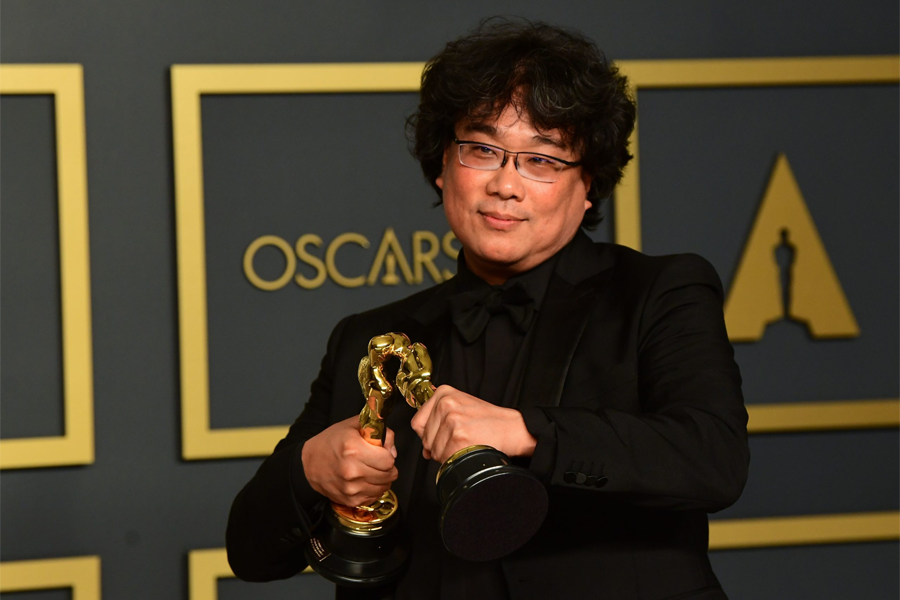 7. Bong Joon-ho
It's rather reprehensible that of all the things to happen in 2020, a foreign language film winning best picture at the Oscars would be right up the top of our list. It should really have come as no surprise that Mr Bong Joon-ho would win the award considering he already walked away with the Palme d'Or at Cannes and a Golden Globe for Best Foreign Language Film for Parasite.
The film twisted perceptions around the wealth and class system in South Korea with a darkly comedic film that resonated with audiences across the globe. Mr Bong also won Oscars for Best Original Screenplay, Best Director and Best International Feature Film.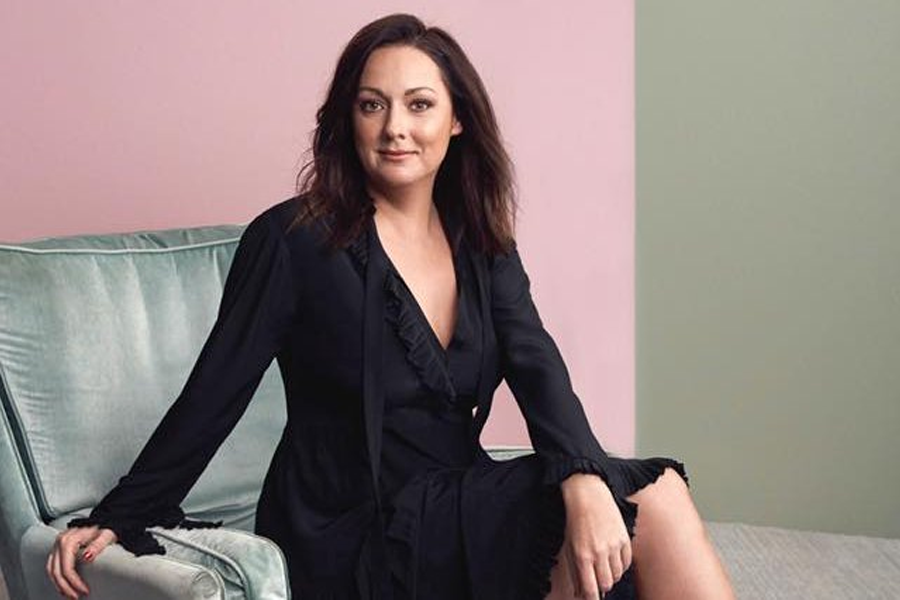 8. Celeste Barber
The summer bushfires were a memorable time for the devastation they caused to small local communities and businesses. Australian's are some of the most selfless people in the world and the bushfires showcased this on the world stage, with a financial outpouring of generosity from people across the nation.
It was comedian Celeste Barbers bushfire Facebook fundraiser which hit the national stage when it gained rapid donations after going viral on social media. Celeste has family on the south coast and it was her goal to raise $30,000 for the NSW Rural Fire Service (RFS) and Brigades Donation Fund. She ended up raising $51 million.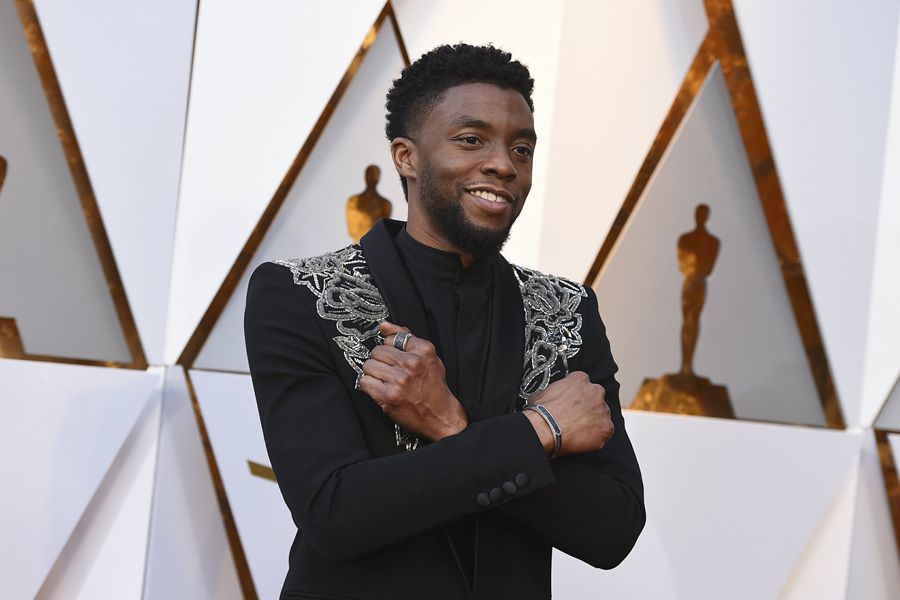 9. Chadwick Boseman
Mr Chadwick Boseman made history when he became the first black man to headline a Marvel blockbuster, but it was his passing that told us so much more about his character. He was one of the most intelligent and caring actors in Hollywood. He played the role on and off-screen of the superhero so many kids could see themselves in like never before. Even in the days leading up to his passing, Mr Boseman kept his cancer a secret.
Fighting the battle for many years, he was a class act until the very end. He never once gave even the slightest inclining that he was holding on to life itself, remaining an inspiration to all. You can watch him for the last time as he stars in the acclaimed Ma Rainey's Black Bottom, available to stream on Netflix.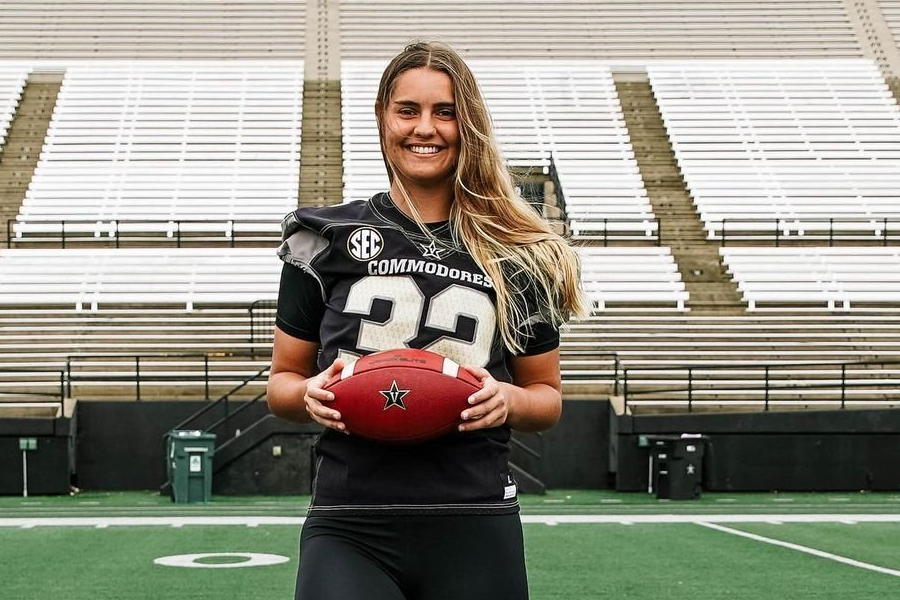 10. Sarah Fuller
Sarah Fuller is kicking down gender barriers one kick at a time while playing football at college powerhouse Vanderbilt. Before landing her role as a kicker on the football team, she was the goalkeeper for Vanderbilt's championship-winning women's soccer team. She received the call up from head coach Derek Mason after he witnessed her sledgehammer of a right foot on the soccer field. Vanderbilt is no second-tier football college either. It's a fully-fledged "Power Five" college that plays in the SEC division which accounts for the biggest football programs in America.
"It's just so exciting, the fact that I can represent the little girls out there who wanted to do this or thought about playing football, or any sport," she said.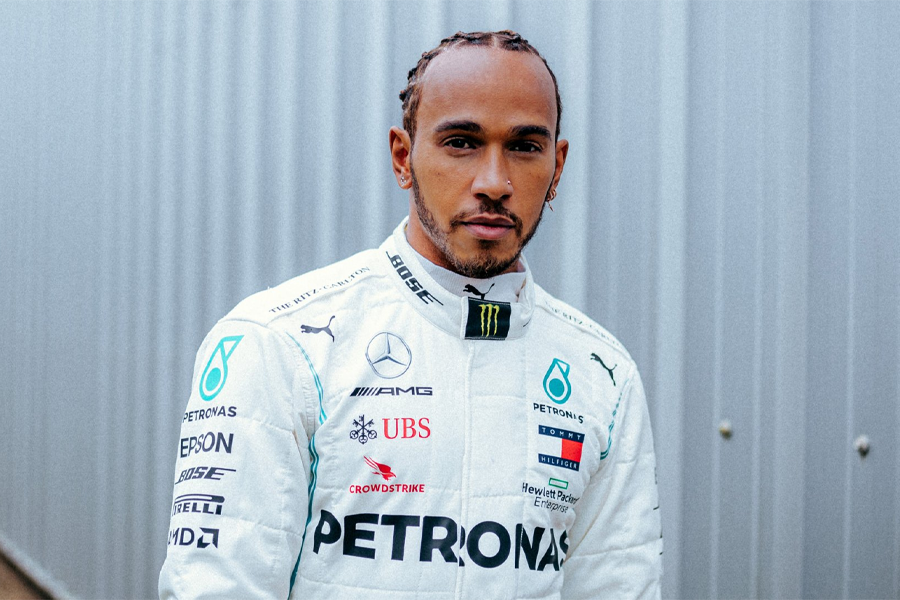 11. Lewis Hamilton
Lewis Hamilton is the fastest man in Formula One, and as the only black man in the sport, he's ushering his fellow drivers to speak up against racism. In the midst of the injustice across the world, Hamilton made a remarkable statement to the field of drivers.
He was fed up with the driver's field that remained silent in the wake of George Floyd's death, "I see those of you who are staying silent, some of you the biggest of stars yet you stay silent in the midst of injustice," he said. The defending world champion also gave his thoughts on the protests throughout the US, "There can be no peace until our so-called leaders make a change. This is not just America, this is the UK, this is Spain, this is Italy and all over". Hamilton's inspirational display of activism in a white-dominated sport should never be disregarded.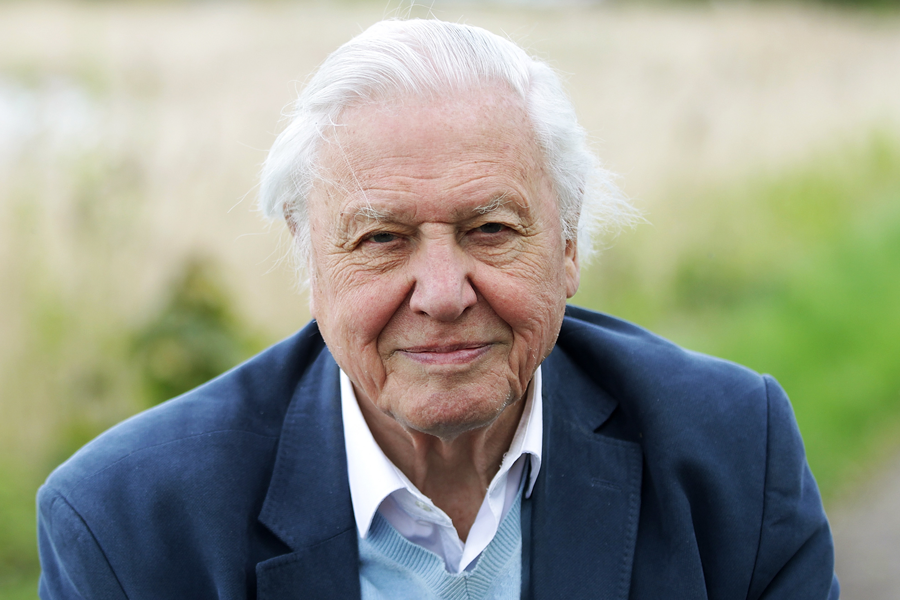 12. Sir David Attenborough
You could include Sir David on every inspirational person's list since his first nature documentary hit television in 1954. There is no arguing with Sir David, the man has taken a hands-on view of the planet we call home for the better part of seven decades.
His most recent documentary on Netflix's A Life On Our Planet is a testament to Sir Davids ability to articulate a relevant argument when it comes to climate. The documentary takes a look back at his remarkable career while explaining in concerning clarity the extent of damage we have already done. If there was someone to listen to on climate change it would be 94-year-old 'Father Nature'.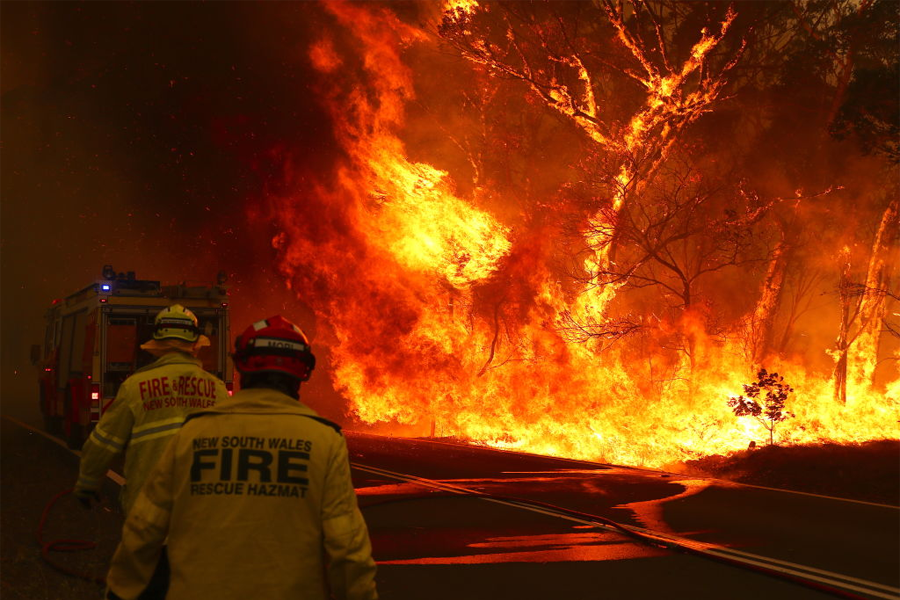 13. Australia's Volunteer Firefighters
If you haven't shed the memories of the bushfires yet, we don't want you to forget the men and women who put there lives on the line to contain the monster that took thousands of homes at the start of the year. The statistics surrounding the fires are disturbing to say the least.
As of 28 January 2020, the fires in NSW had burnt 5.3 million hectares (6.7% of the State), including 2.7 million hectares in national parks (37% of the State's national park estate). Men and Women on the front line had to risk their lives every day and for that, they make our list of the most inspirational people in 2020.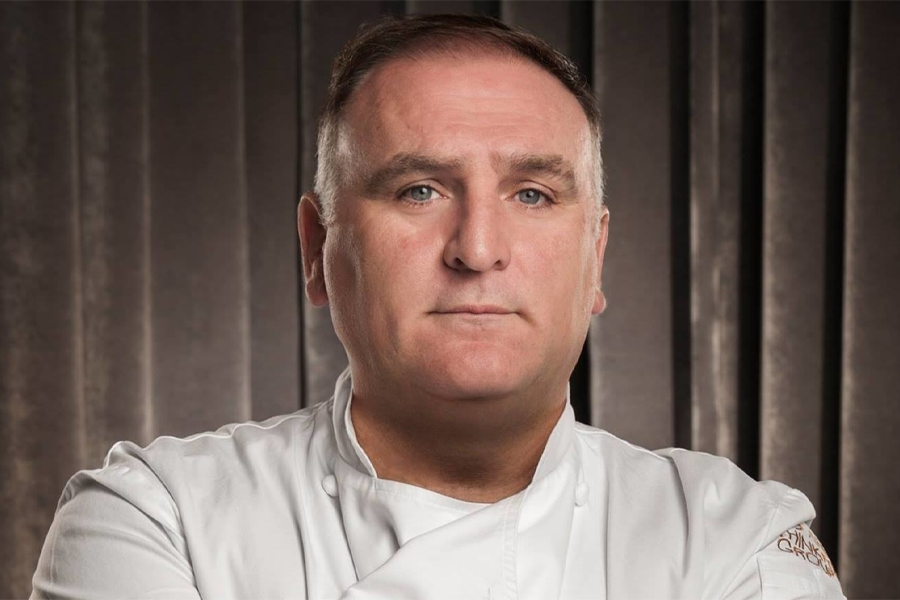 14. José Andrés
The chef that is known to extend an arm wherever necessary, José Andrés is an advocate for immigrants rights with a track record of quick response. Mr Andres extends his hand wherever institutions fail, including school feeding programmes and areas where governments struggle. From the hurricanes in Puerto Rico to the Bahamas, to the earthquake in Haiti, Andres sprung into action.
He is the owner of the World Central Kitchen, and after providing meals for the 3,500 passengers on board the Grand Princess cruise ship, the WCK went on to provide meals for millions of others impacted by the global pandemic. In his most recent achievement, Mr Andrés transformed the Washington Nationals baseball stadium into a kitchen to serve the local community. This chef is a true inspiration for foodies around the world.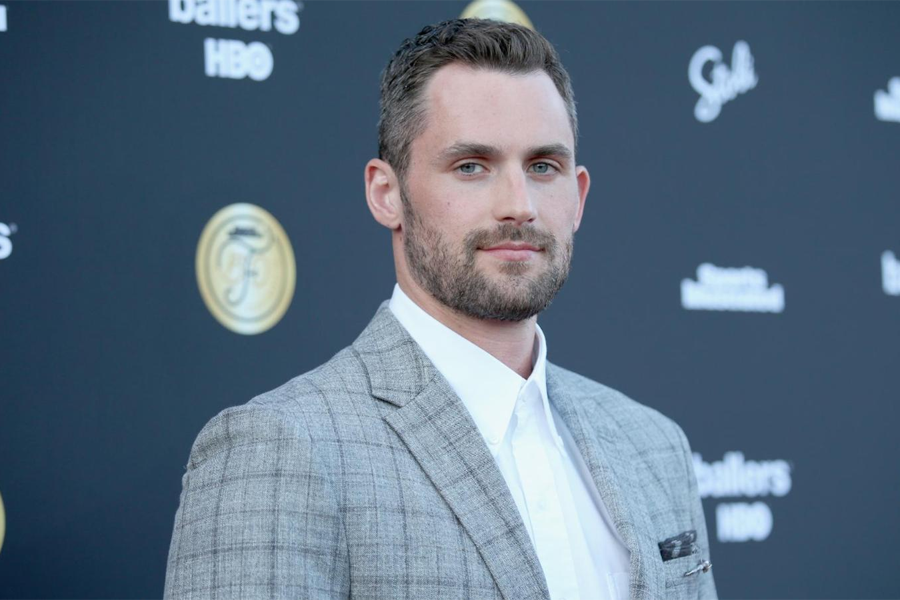 15. Kevin Love
NBA Champion Kevin Love has reached all the markers for success on the biggest basketball stage in the world, but it's his fight with mental health that is the biggest challenge so far. The all-star forward kept his fight with mental health a secret for many years, worried that his fans would see him as 'weak'.
It was when he penned an open letter to the player's tribune titled 'To anybody going through it', that he brought mental health awareness in athletes to the forefront of the sport. "Even after all the work I've tried to do on myself over the last two-and-a-half years, some days are just brutal," he said. You can read the rest of the letter below.
You'll also like:
INTERVIEW: The Boys' Claudia Doumit Talks Call of Duty and Season 2 Spoilers
INTERVIEW: Robert Whittaker – The Fighter, Family Man and Gamer
INTERVIEW: NYC Fashion Icon Jeff Staple on the 'Natural Evolution' of Streetwear
General FAQ
Who is the most inspirational person in 2020?
A few of the most inspirational people of 2020 include Micheal Jordan, Bong Joon-ho, Celeste Barber and Sir David Attenborough.
Who is an inspiring celebrity in 2020?
One of the most inspring celebrities in 2020 was Chadwick Boseman who became the first black man to headlione a Marvel blockbuster. He unfortunately passed away in 2020 but remains an inspiration to all.