Beer with an Entrepreneur #3: Making Millions on E-commerce
She turned a free version website into a fashion e-commerce juggernaut, en route to $100M in annual revenue. But how?
In episode #3 of interview show Beer with an Entrepreneur Daniel Kjellsson meet Jane Lu of Showpo. It's a story of a laptop, two shelves of clothing in her parents garage – and eventually tens of millions of dollars in sales and a spot on the Forbes 30 Under 30.
In 2010, Jane Lu founded Showpo on the back of a career in accounting and corporate finance. In between the two there was time for a failed start-up in the pop-up store space but Showpo showed almost immediate signs of success.
In this episode of Beer with an Entrepreneur, Jane talks to Daniel Kjellsson about starting up with only a laptop and two shelves of clothing in her parents garage – eventually ending up with tens of millions of dollars in sales and a spot on the Forbes 30 Under 30.
Daniel Kjellsson: You've said that you looked upon yourself, prior to founding Showpo, as someone without any entrepreneurial drive, interest in – or knowledge about – fashion or retail experience at all. So what did you have?
Jane Lu: I think I had a lot of spite in me because I wanted to prove people wrong when my first business failed. As well as the people who told me that I was an idiot for leaving my big-corp job. That really gave me a push. I also think I've got good problem solving skills. A lot of the time being able to deal with problems at every step along the way, is what it means to be an entrepreneur.
A lot of people starting out in fashion retail obviously aim to quickly get the big brands on the shelves. You've done the opposite and never stocked any other brands that small, almost no-name, brands.
Yeah, and that wasn't even a conscious decision at first. When I first started out I only knew about the smaller wholesale brands. I didn't have a passion for fashion and was not following any particular brands. Fast-forwarding to now, though, private label is where the best margin is this very strategic direction has been a major reason for us being so stable and profitable for so long.
Another thing you've told me previously is that you look upon yourself as a proof of the fact that "if you can do it, then anyone can". And I've called bullshit on that.  Do you undersell yourself?
I think a lot of the times as we make these big decisions, we feel like it's based on naivety. But we've just been quick, agile and flexible enough to take big risks. And I think that with every great risk, if you do it well – that's where the reward is. One of the hardest things with business is to understand opportunity cost. Early on, we had profitable bricks-and-mortar stores, for example – and we made the call to shut them down. Although we were making good money there. But once you look at the opportunity cost, it's easier to see things clearly. The opportunity cost of allowing some bricks-and-mortar stores to slow down our growth online, is just unacceptably big.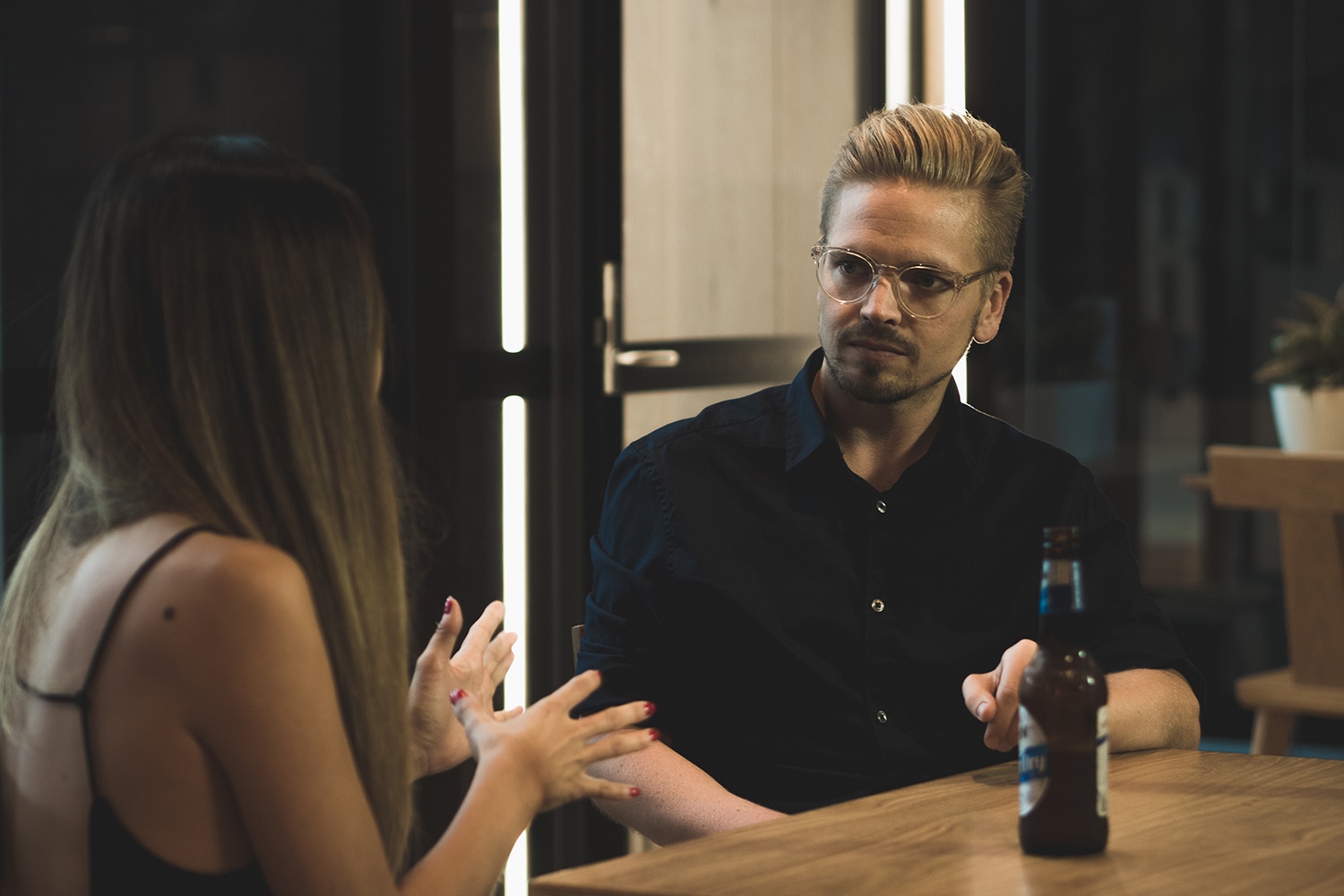 One thing I find really interesting about Showpo is that from the start, you're online presence never looked that polished. For a fashion company, that's obviously rare and the fact that you obviously had other priorities – like efficiency – is interesting from a founder's perspective. As it's easy to get stuck in "that logo or that logo" kind of discussions.
Yeah. I built the original website myself and it was done overnight. The second version we spent $700 on. I have this approach to business in which I always focus on getting the large tasks done first. And web design was just never a priority as big as like, sales, purchasing or marketing.  I'm very big picture oriented. I also always want the data to speak first. We launch two things, test them against each other, and let the numbers decide. Same with the fashion perspective. We don't necessarily sell what I personally like, we sell what our customers want to buy. My personal opinion is worth nothing.
I know you were still working out of your parent's garage as sales exceeded $5000 a day, $10,000 a day and so forth. What was the top revenue mark for when you were still doing everything on your own?
I think I was doing like $140,000 a day or something. It was crazy. I was filling up the post boxes everywhere and had to drive around to find post boxes with any space left in them.
With the e-commerce experience you have now, do you think that you – theoretically – could start a website and sell almost anything?
Yeah. I think I can definitely start a website and sell anything to women in this demographic. That would be quite easy since I think I have a very good understanding in marketing to this demographic.
Beer with an Entrepreneur is proudly supported by Hahn SuperDry. Jane's success shows that you can achieve anything if you set your mind to it and step out of your comfort zone. Click here if you also want to Never Settle!
Show anchor Daniel Kjellsson is wearing Oscar Wylee glasses, a t-shirt from Citizen Wolf and a Halda Race Pilot. Beer with an entrepreneur is filmed at WeWork Pyrmont, Sydney, Australia.