Byron Bay Brewery Stone & Wood Acquired by Lion
Byron Bay brew-lords Stone & Wood have announced they are independent no longer. In a blockbuster deal reportedly worth AUD$500 million, the iconic brand revealed that beer giant Lion had acquired Stone & Wood parent company Fermentum, tightening its stranglehold on the domestic market. For founders Brad Rogers, Ross Jurisich and Jamie Cook, they hand over the reins to all brands under the banner including Stone & Wood, Two Birds, Fixation, Little Dragon and Sunly Seltzer.
You'll also like:
100+ Best Beers in Australia for 2021 Announced
The Great Aussie Beer Drinkers Quiz
Australian Beers Are Getting Too Expensive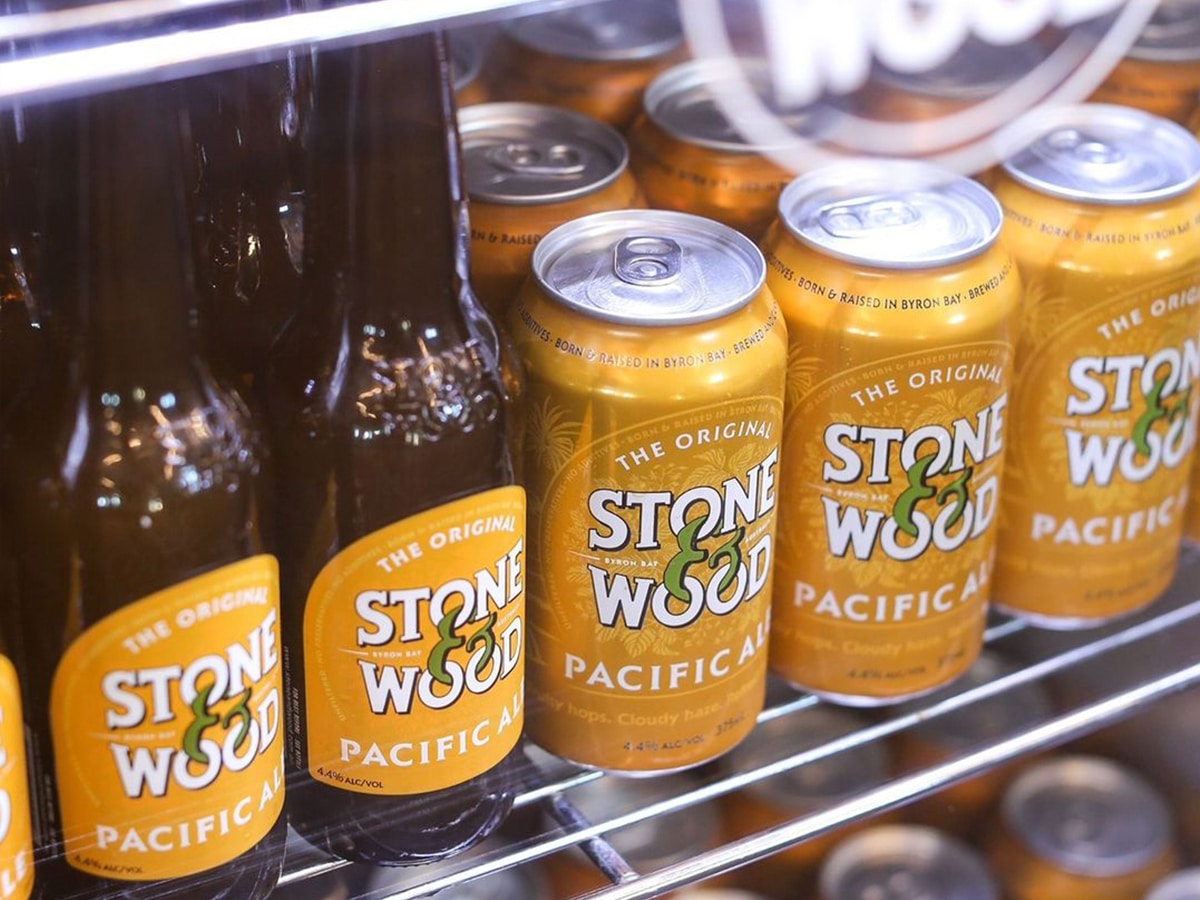 "With a pounding heart and a lump in our throat, the founding families have decided to hand the custodianship of Fermentum (and its family of businesses – including Stone & Wood) over to Lion," the trio wrote on Instagram. "As a founder of a business, at some point down the road, you will have to hand it over to someone else."
According to the founders, that day came earlier this year, when plans for a new brewery emerged. After many months of discussion regarding the future of the brand, the search for a custodian kicked off.
"We looked for a custodian who would be committed to building the brewery, employment of the team, use of local suppliers, to support our work in the community and importantly a focus on beer quality to match our own," the founders said. "Not only did Lion welcome these ideas with enthusiasm, they demonstrated they had similar values and a focus on environmental and social governance aligned to our approach to using Beer as a Force for Good."
While neither Lion nor Fermentum was willing to reveal the final cost of the acquisition, News.com.au is reporting the deal is worth around AUD$500 million. Considering the brand currently claims 1 per cent of Australia's $4 billion beer market, it's a hefty price tag, but a valuable addition to the Lion portfolio and handy injection of cash to the founders. Best of all, some of it is set to go back into the community that supported them.
"The team (by way of their ownership) is getting a good reward for the value they have created and Lion have committed to their on-going employment," they wrote. "The community is benefiting from the on-going role of the inGrained Foundation and the large boost to its funding through a $5 million donation; a $1 million donation to Big Scrub Landcare that will contribute to the regeneration of the lost rainforest and the new brewery, which will be a large investment in the local economy, supporting construction jobs and on-going jobs in the region."
For those who have watched the beer industry closely, the Stone & Wood sale isn't exactly surprising. The sharks have been circling for years and Lion, the conglomerate responsible for major breweries such as XXXX, Tooheys, Furphy, Little Creatures, Hahn, James Squire and a host of others, was in the box seat to snag the independent icon. When confirmation broke on Thursday, there were mixed reactions, something founders Rogers, Jurisich and Cook were expecting.
"It is a day that is filled with so many mixed emotions – excitement, sadness, anxiety, and pride to name a few, and we know that whilst some people will be happy for us, and some will have a sense of loss, we take great comfort in knowing that we are handing the business over to a custodian that will maintain the Stone & Wood truth that – Good Beer is Our Thing," they said.
You'll also like:
100+ Best Beers in Australia for 2021 Announced
The Great Aussie Beer Drinkers Quiz
Australian Beers Are Getting Too Expensive