14 Best Cinnamon Flavoured Spirits & Alcohol
Ahhh, cinnamon flavoured Feel-Good Friday: August 5 – Waves of Wellness. We swore we'd never return to you after that one fateful night and the morning after when we awoke in an alleyway dressed like a Power Ranger with the name "Ludella" tattooed on our right butt cheek. After that, we said "no more cinnamon spirits!"
Yet here we are, serving our reddish-brown liquid master once again. Maybe this time we'll demonstrate some self-control by enjoying you for your sweet and spicy taste and not your ability to slide down our throats with unparalleled ease. We shall see, cinnamon flavoured spirits, we shall see…
You'll also like:
15 Best Whisky Bars in Sydney
A Beginner's Guide to Rye Whiskey
5 Whiskies to Start Your Collection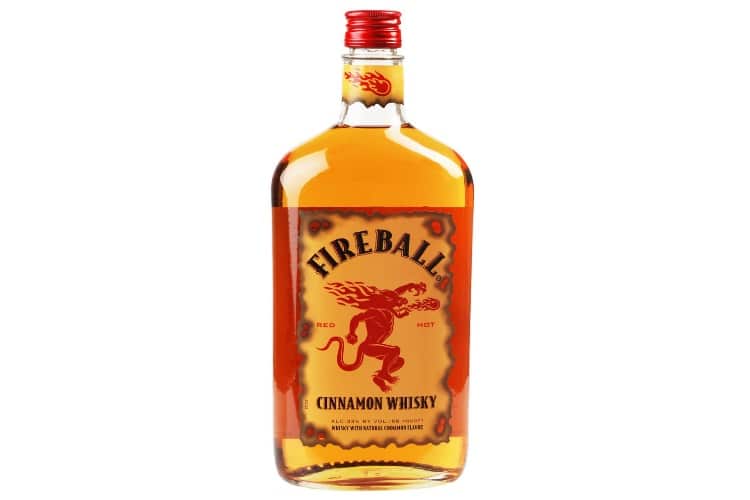 1. Fireball Cinnamon Whisky
When searching among the slew of cinnamon flavoured spirits for the one that will best suit your distinguished palate (or your intoxicated ambitions), you can sample a million different blends or go with a tried and true classic. The staple of cinnamon whiskey brands, Fireball has been igniting taste buds and causing irreparable damage for nearly three decades now. More or less every consumer of alcohol has at least one incredible story that involves Fireball–don't be the one guy who doesn't.
Year: 1984
Manufacturer: Sazerac Company
Country of origin: Canada
ABV: 16.5% (malt beverage); 33% (whisky-based)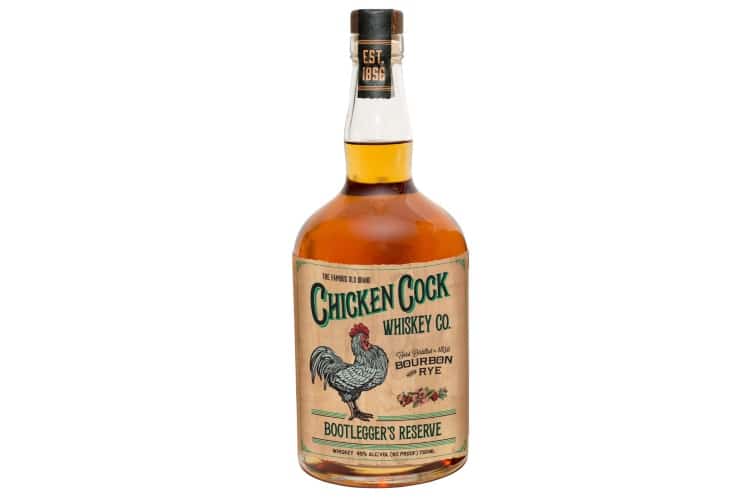 2. Chicken Cock Cinnamon Whisky
Nothing exemplifies sophisticated taste like a brilliant name–allow us to, therefore, present Chicken Cock Cinnamon Whisky. No, the name Chicken Cock is not an attempt to reach today's sophomoric youth. Rather, Chicken Cock is older than your grandmother's grandmother, with a rich history that includes being a premier bootlegged whisky during America's prohibition era. Their cinnamon flavoured spirits deliver a smooth ride and celebrate not just the potential to mix things up, but an ongoing legacy 160 years in the making.
Year: 1856
Manufacturer: Grain & Barrel Spirits
Country of origin: USA
ABV: 35%
---
Featured Video from Man of Many
---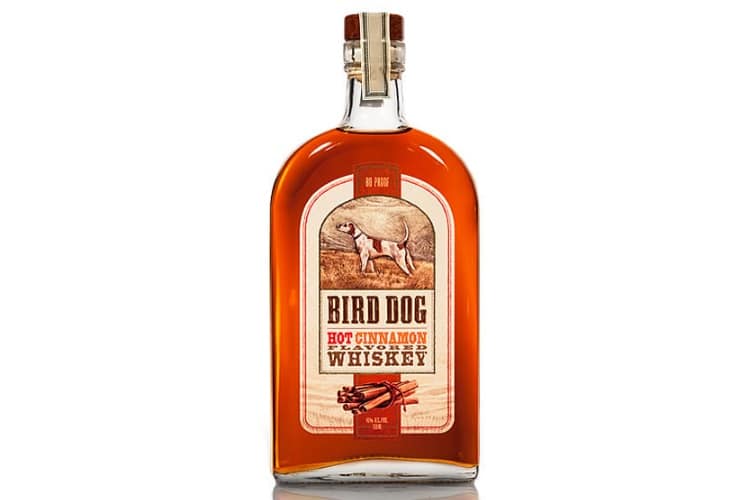 3. Bird Dog Whisky
Bird Dog is an award-winning distillery that prides itself on going the smooth route, or in other words providing spirits that have more "bark than bite" (in a good way). Their Hot Cinnamon Whisky expression entices the nostrils with a bouquet of aromatics before delighting the tongue and throat with a sweet cinnamon flavour laced with red-hot spice.
Year: 2010
Manufacturer: Bardstown Bourbon Company
Country of origin: USA
ABV: 40%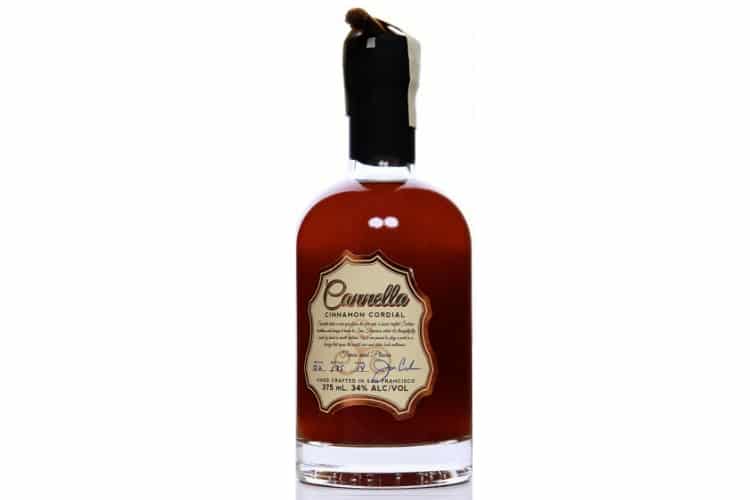 4. Cannella Spirits
Cannella's Cinnamon Cordial was inspired by founder Joe Cannella's trips to Sicily, where he saw cinnamon flavoured spirits being crafted by hand using methods and spices dating back centuries. Joe returned to San Francisco and blended four cinnamon varietals with other spices to achieve a painstakingly genuine spirit that asks you to sip it down rather than shoot it back. What a novel concept!
Year: 2010
Country of origin: USA
ABV: 34%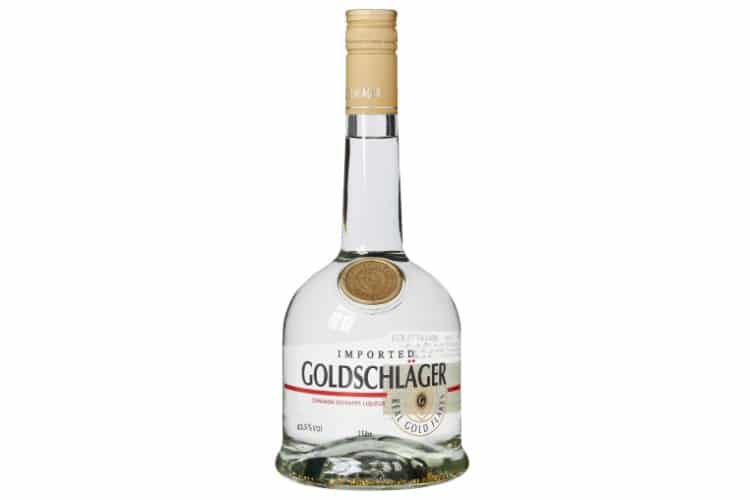 5. Goldschlager Cinnamon Schnapps
In case you're playing alcohol trivia and get asked, "what liquor has gold flakes in it?", now you know. There are the other cinnamon flavoured spirits and then there's the original: Goldschlager Schnapps. This benchmark beverage has origins going back to the 17th century and its global status as a trailblazer is pretty much cemented. Helping Goldschlager sustain its glorious popularity and reputation are those luxurious gold flakes decorating the bottom of each bottle. Ooh, la la!
Year: 1985
Manufacturer: Global Brands
Country of origin: Switzerland
ABV: 40%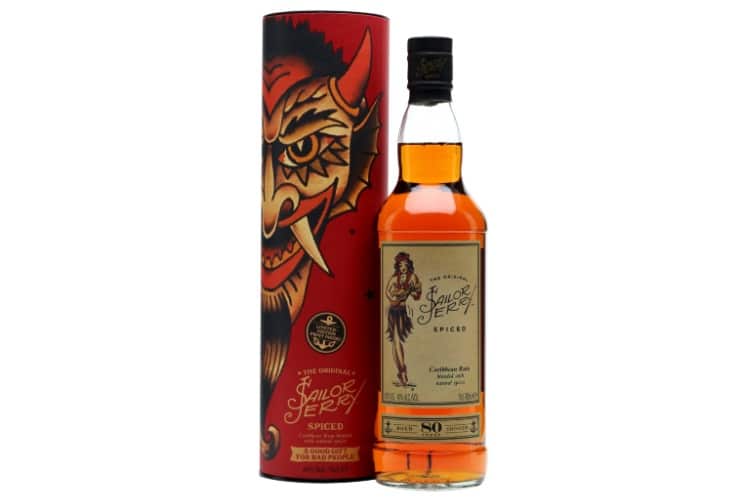 6. Sailor Jerry Spiced Rum
Apparently, sailors and pirates who used to traverse the high seas liked to sip the occasional spirit now and then. Go figure. Ultimately the practice was abolished, but Sailor Jerry Spiced Rum hasn't forgotten those bawdy forefathers who improved the profile of their spirits through a variety of aging methods. The mega-popular brand uses a team of experienced blenders to create a spiced rum that's high proof and made to please those old sailors just as much as modern day consumers. This is one cinnamon alcoholic drink that benefits those who are patient. Let it age and it's a rock solid drink.
Year: 1991
Country of origin: USA
ABV: 46%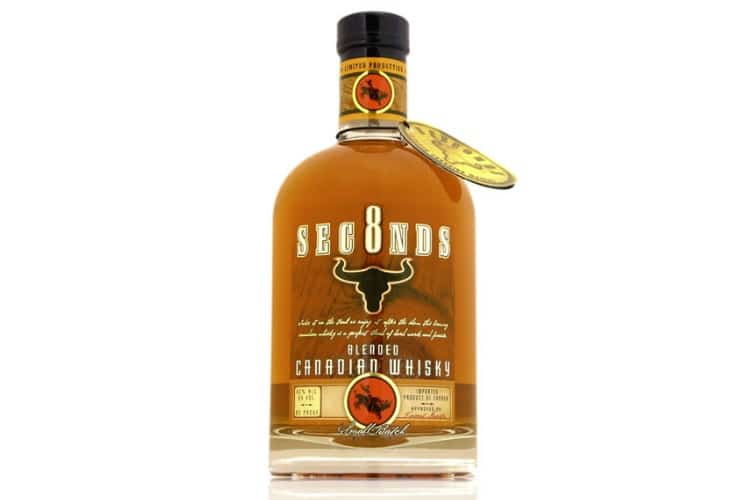 7. 8 Seconds Honey-Cinnamon Whisky
Canada's 8 Seconds blends their signature whisky with natural honey-cinnamon extract to provide a lush profile of sweet and spice. And while some cultures claim that honey, cinnamon and liquor all have medicinal powers we don't necessarily recommend taking a few teaspoons of 8 Seconds Honey-Cinnamon Whisky the next time you catch a cold. On the other hand, stranger things have worked so maybe trying it just once can't hurt. Maybe a small cinnamon alcohol shot is the true cure all for colds?
Country of origin: Canada
ABV: 35%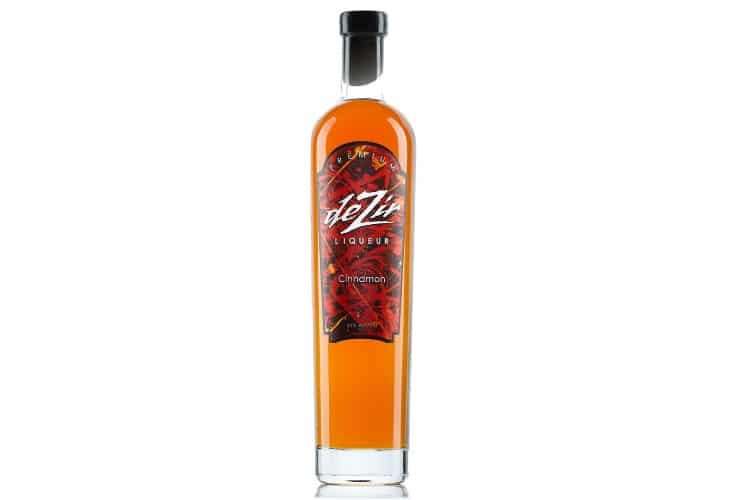 8. deZir Premium Cinnamon Liqueur
deZir aims to eliminate all the burn from average cinnamon flavoured spirits and bring out the best of sweet and smooth with each sip. To achieve such a feat the distillery uses neutral grain spirits to extract oils from tropical cinnamon, and then mixes in natural cane sugar and filtered Cascade Mountain glacial water. Premium, indeed!
ABV: 20%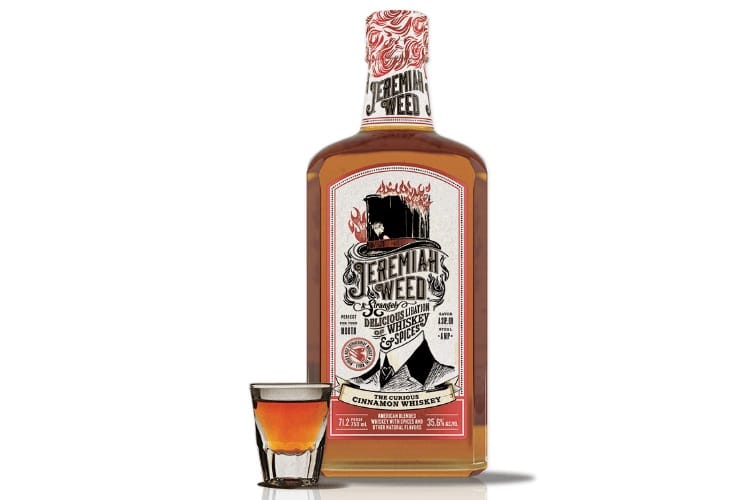 9. Jeremiah Weed Cinnamon Whisky
Jeremiah Weed provides stellar spirits and has a great time doing it, as evidenced by the endless puns and trippy visuals employed by their marketing team. The brand's cinnamon flavoured spirit goes the hot route with aromas that will pleasantly singe those nose hairs and taste that delivers an authentic, spicy finish. More on the red hot side than most on our list, it's definitely worth a try.
Manufacturer: Heublein
Country of origin: USA
ABV: 35.5%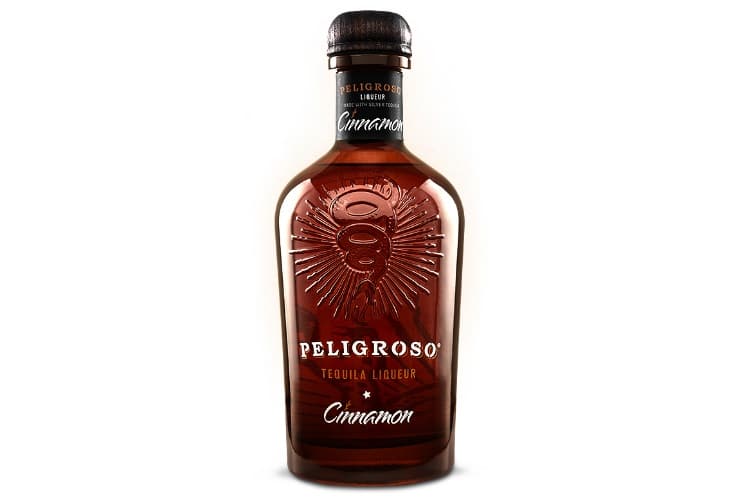 10. Peligroso Cinnamon
As a base, whisky might hog the cinnamon flavoured spirits arena, but that just gives tequila and other spirits more opportunity to stand out. Peligroso Cinnamon infuses 100% agave blanco tequila with 100% pure cinnamon along with some other "secret" ingredients to achieve a lovely amber profile and a balanced taste where sweet and spice conjoin in perfect harmony. Yum!
Country of origin: USA
ABV: 35%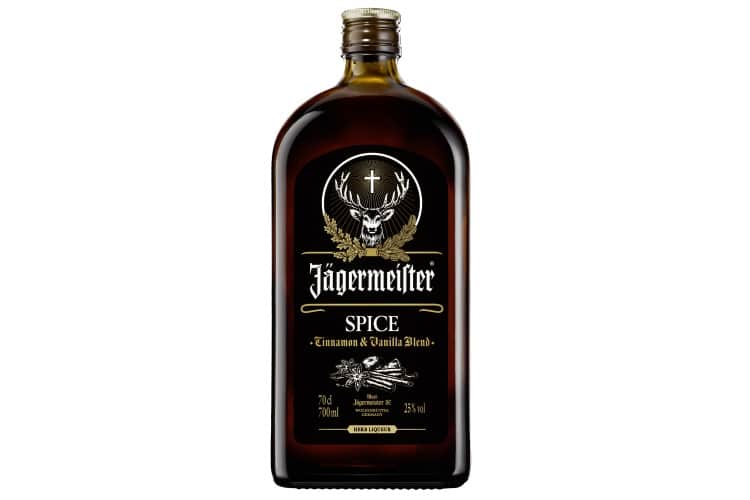 11. Jagermeister Spiced Liqueur
By mixing their signature recipe with a blend of cinnamon and vanilla spice, Jagermeister asks that you dismiss the promise you made to yourself after that last brutal hangover and give them another go round. Maybe this time you don't have to drink half the bottle in one sitting.
Year: 2013
Country of origin: Germany
ABV: 25%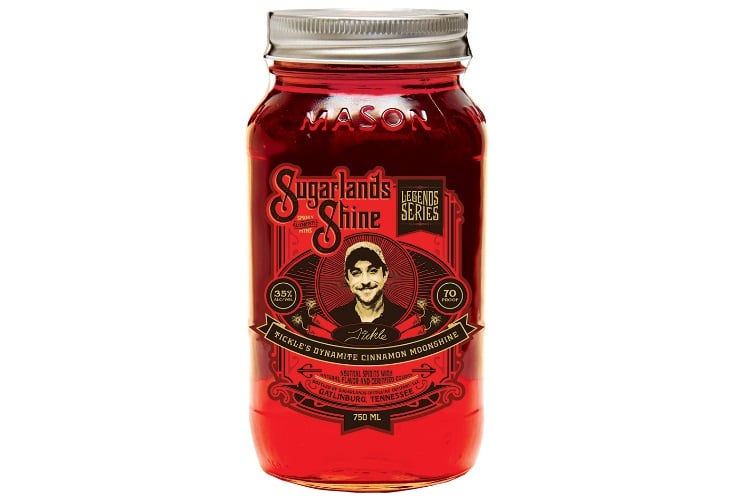 12. Tickle's Dynamite Cinnamon Moonshine
You don't have to be a gold prospector just to drink like one. Coming in an unmistakable bottle fashioned after old jars of homemade moonshine, Tickle's Dynamite Cinnamon keeps you on your toes with a sweet start and a hot, spicy finish.
Manufacturer: Sugarlands Distilling Co.
Country of origin: USA
ABV: 35%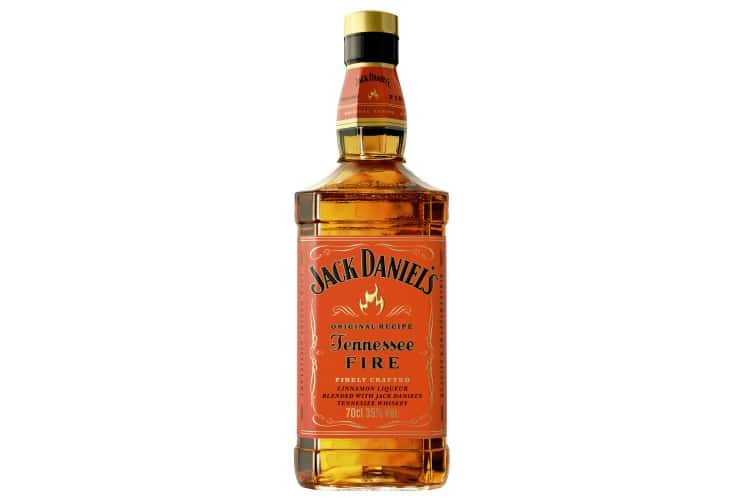 13. Jack Daniel's Tennessee Fire
If you're over the age of 18 or 21 (depending on where you're located) you're definitely as familiar with the taste of Jack Daniel's as you are with cinnamon flavoured spirits. Now you can get both in one place thanks to Jack Daniel's Tennessee Fire. Without even tasting it, you already know that this expression will have reliably overt flavours of sweetness and spice that aim to please the palate.
Year: 2014
Country of origin: USA
ABV: 35%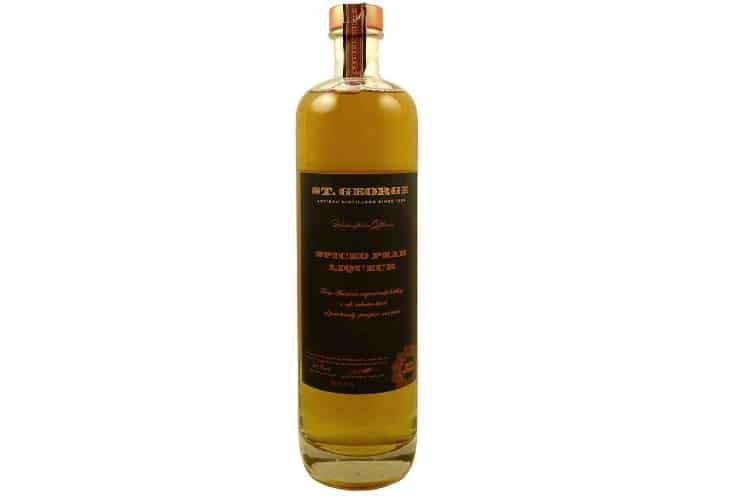 14. St. George's Spiced Pear Liqueur
Okay, stop freaking out. We are fully aware that we've included a spiced pear liqueur on our list of cinnamon flavoured spirits. But guess what? St. George's Spiced Pear Liqueur uses cinnamon and clove to round out its sweet profile of ripe Bartlett pear with warmth and spice. Take that, suckas!
Country of origin: USA
ABV: 20%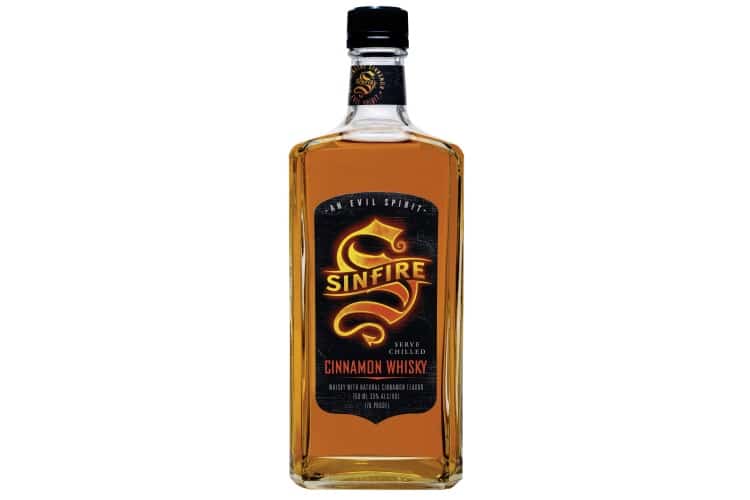 15. Sinfire Cinnamon Whisky
With a name like Sinfire, you can probably expect some heat from this award-winning, 70 proof whisky. But pardoning you for all those sins is an equal amount of delectable sweetness. It's like the brand simply knows all the trouble you're going to get into with cinnamon flavoured spirits.
Year: 2012
Country of origin: USA
ABV: 35%
You'll also like:
15 Best Whisky Bars in Sydney
A Beginner's Guide to Rye Whiskey
5 Whiskies to Start Your Collection
---
Featured Video from Man of Many