Joe Rogan Tops Forbes' Highest-Earning Podcasters List
Podcasting is a lucrative business, for those who are good enough to break through the pack. Forbes reports that there are currently more than 900,000 podcasts in circulation with ad spend sitting around $615 million for the audio medium in 2019.
With great ad spending comes great opportunities to earn. So who are the highest-earning podcasters? Forbes counted down the top five with comedian-MMA enthusiast Joe Rogan topping the list with an estimated $30 million made in 2019. The others are revealed below, but we'll tease by saying listeners are really into sports, financial advice, celebrities and murder.
You'll also like:
The Highest-Earning NBA Players of 2019-20
Top F1 Drivers Salaries Revealed
Leonardo DiCaprio's Net Worth & Spending Habits
Here's a list of the highest-earning podcasters for 2019:

1. Joe Rogan – $30 million
The stand-up comic turned podcaster launched his show The Joe Rogan Experience back in 2009 which rose in popularity thanks to his interviews with comedians, politicians, MMA fighters and conspiracy theorists. Rogan now has the number one podcast in the world and claims up to 190 million downloads per month, according to Apple.
Podcast: The Joe Rogan Experience
2019 earnings: $30 million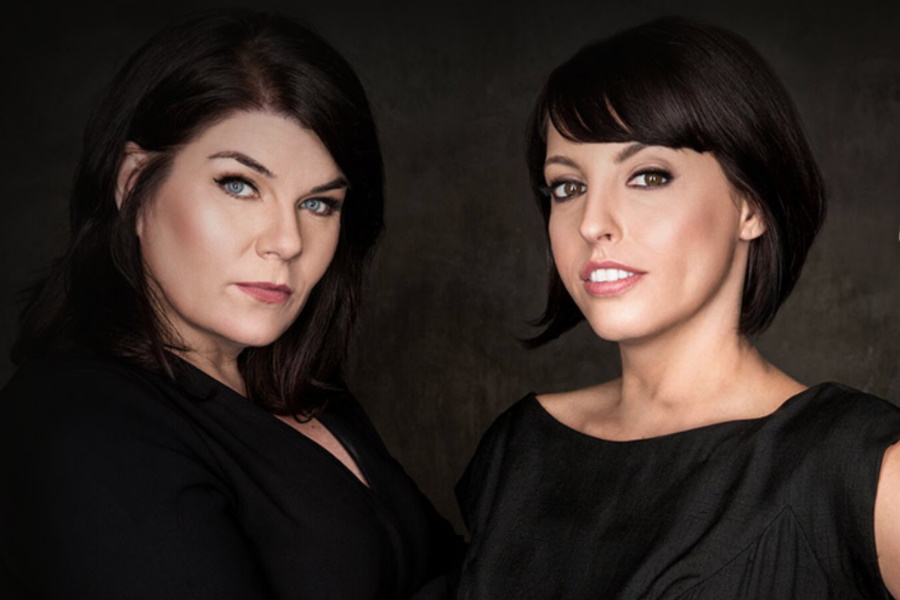 2. Karen Kilgariff and Georgia Hardstark – $15 million
Podcasters Karen Kilgariff and Georgia Hardstark are behind the true crime empire that is My Favourite Murder. Since 2016, the duo has explored some of the most shocking and intriguing true crime cases with a dash of humour, as seen by their "Stay Sexy & Don't Get Murdered" tag line. With five spinoff podcasts, a best-selling book, booming live shows and paid membership, murder is a lucrative business.
Podcast: My Favourite Murder
2019 earnings: $15 million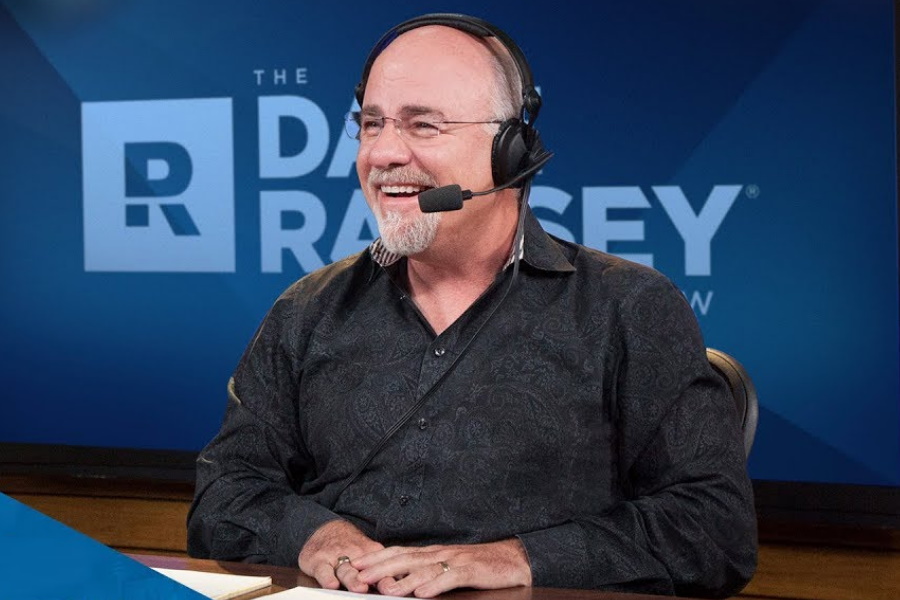 3. Dave Ramsey – $10 million
The American radio host, author and businessman is broadcast on over 600 radio stations dispensing financial and budgeting advice to over 13 million listeners every week. The same or at least similar content is available in both podcast and video and published within ten books to date.
Podcast: The Dave Ramsey Show
2019 earnings: $10 million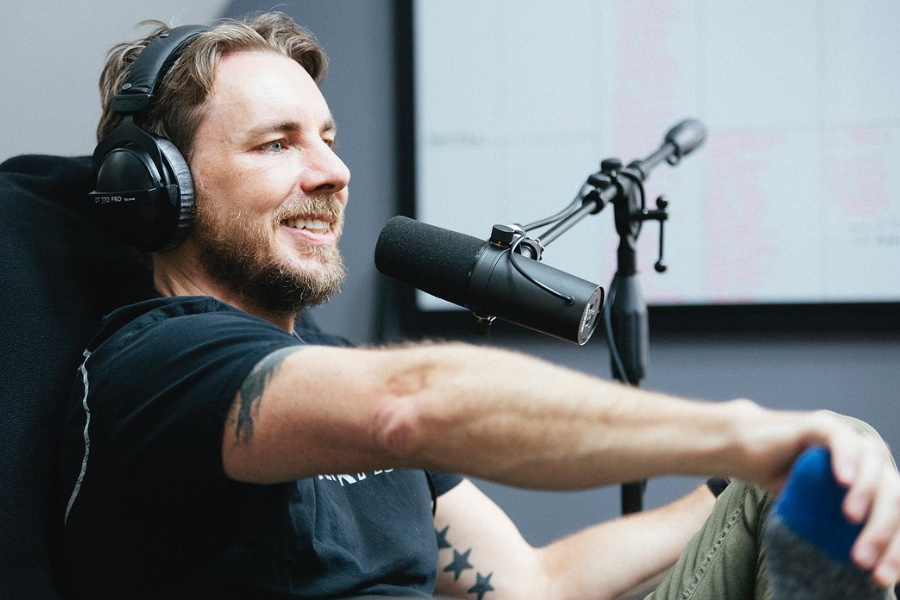 4. Dax Shepard – $9 million
The popular actor turned podcaster has amassed around 20 million monthly listeners since launching his show Armchair Expert in 2018. Featuring interviews with celebrities like Will Arnett, Claire Danes and Drew Carey his podcast has proved to be a hit. Dax has since taken the show on the road drawing in crowds of up to 4000 in attendance.
Podcast: Armchair Expert
2019 earnings: $9 million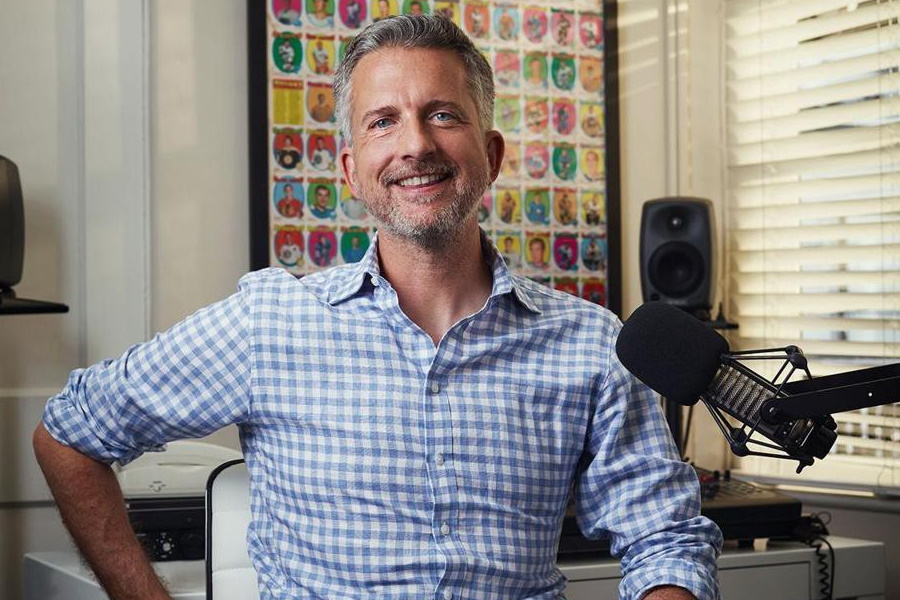 5. Bill Simmons – $7 million
This former ESPN commentator is behind The Ringer podcast network and the most downloaded sports podcast of all time, making use of his insider knowledge and a rotating crew of celebrities and athletes. With a focus on American sports, The Bill Simmons Podcast was founded in 2016 and has been in Apple's top 25 podcasts for the past two years. Expect Bill's earnings to increase as just days ago, Spotify announced that it is purchasing The Ringer network.
Podcast: The Bill Simmons Podcast
2019 earnings: $7 million
General FAQ
Who is the highest-earning podcaster?
Joe Rogan. The stand-up comic turned podcaster behind The Joe Rogan Experience earned an estimated $30 million in 2019.
How many people listen to Joe Rogan's podcast?
Forbes estimates The Joe Rogan Experience has up to 190 million downloads per month.
How do podcasts make money?
Mainly through sponsors, but also affiliates, merchandise and memberships through platforms like Patreon. But first, a podcast needs a substantial audience.