$122,001 Penfolds 1951 Grange Hermitage Smashes Australian Record
The Aussie wine world had their eyes glued to the screen when a rare bottle of 1951 Penfold's Bin 1 Grange Hermitage crossed the block at Langton's overnight. Signed by Penfolds chief winemaker Max Schubert, the experimental vintage has sold for a staggering $122,001. At the same time, setting a record for the highest price paid at auction for a bottle of Australian wine.
You'll also like:
Penfolds California Collection has the Best of Both Worlds
Guinness' Non-Alcoholic Pint is Still a Full-Meal
Is the $3,500 Penfolds g4 Australia's Most Flawless Wine?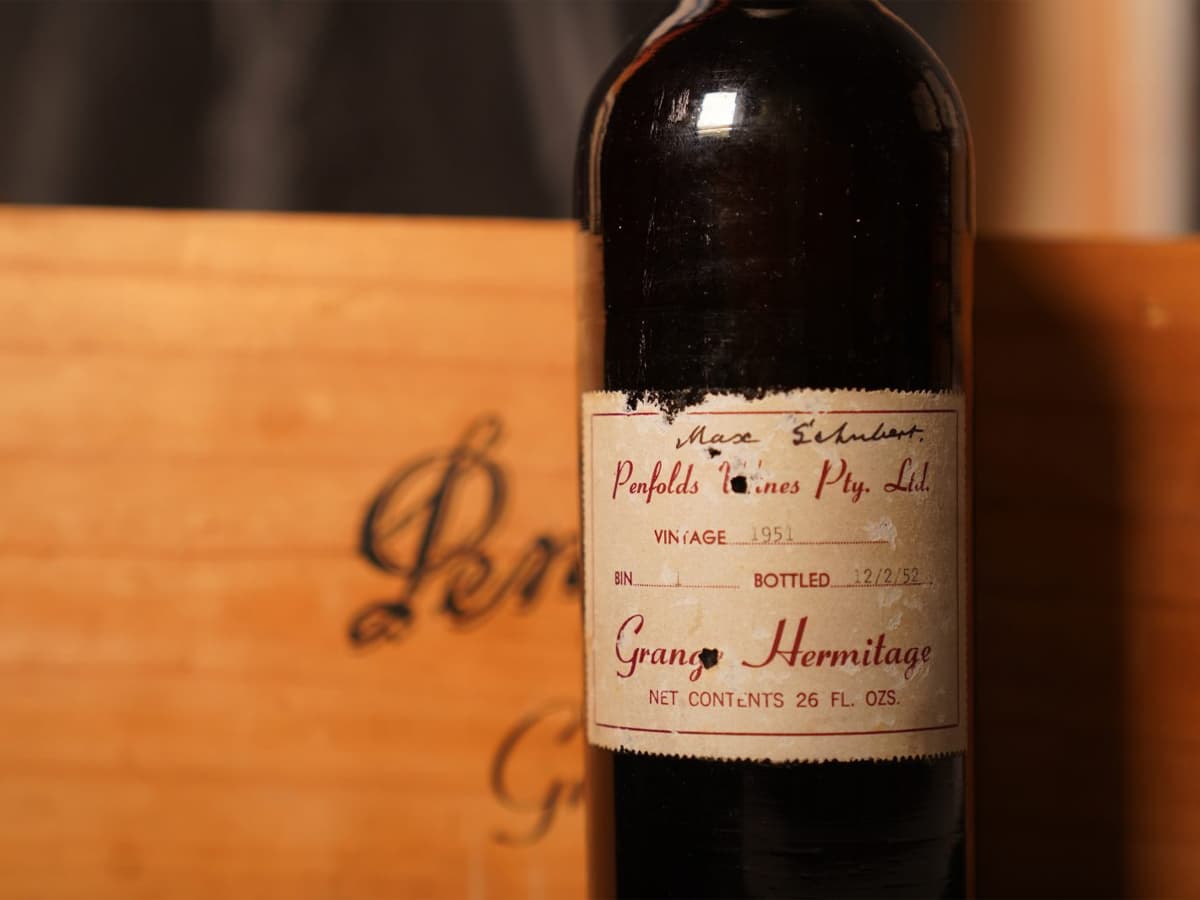 The news comes as the price of secondary market vintage wines from the likes of Domaine Romanée Conti (DRC) skyrocket in value off the back of a global pandemic. It was only last year that a Melbourne buyer paid $103,000 for a single bottle of the Bin 1 Grange Hermitage.
Presented in near 'original condition' the bottle had noticeable, yet minor, label damage with a wax stamped seal fitted over the original white foil capsule. It had also been recorded back in 1988 as the original cork had perished after 37 years of service. Unfortunately for the buyer, that means another re-corking is only years (or months) away. Most bottles require such treatment every 30-40 years.
A total of 76 keen-eyed viewers tuned in to watch the auction as the reserve was set up to $160,000. In rather bizarre circumstances, the bottle only attracted two bidders. But, then again, this is a serious collector's item and demands particularly deep pockets. Although, it is worth noting that many wine 'groups' and clubs sometimes join forces to purchase such exquisite collector's items.
"This bottle of 1951 is extremely rare, comes from an exceptional cellar and will be highly sought after by collectors," said the company.
Experts suggest there are anywhere between twenty and thirty-five bottles left in existence. With 15 of those bottles adding to a 'complete set' of batch identification numbers. These sets have fetched upwards of AU$400,000 in the past with a Sydney wine collector paying $430,000 for a set back in December last year.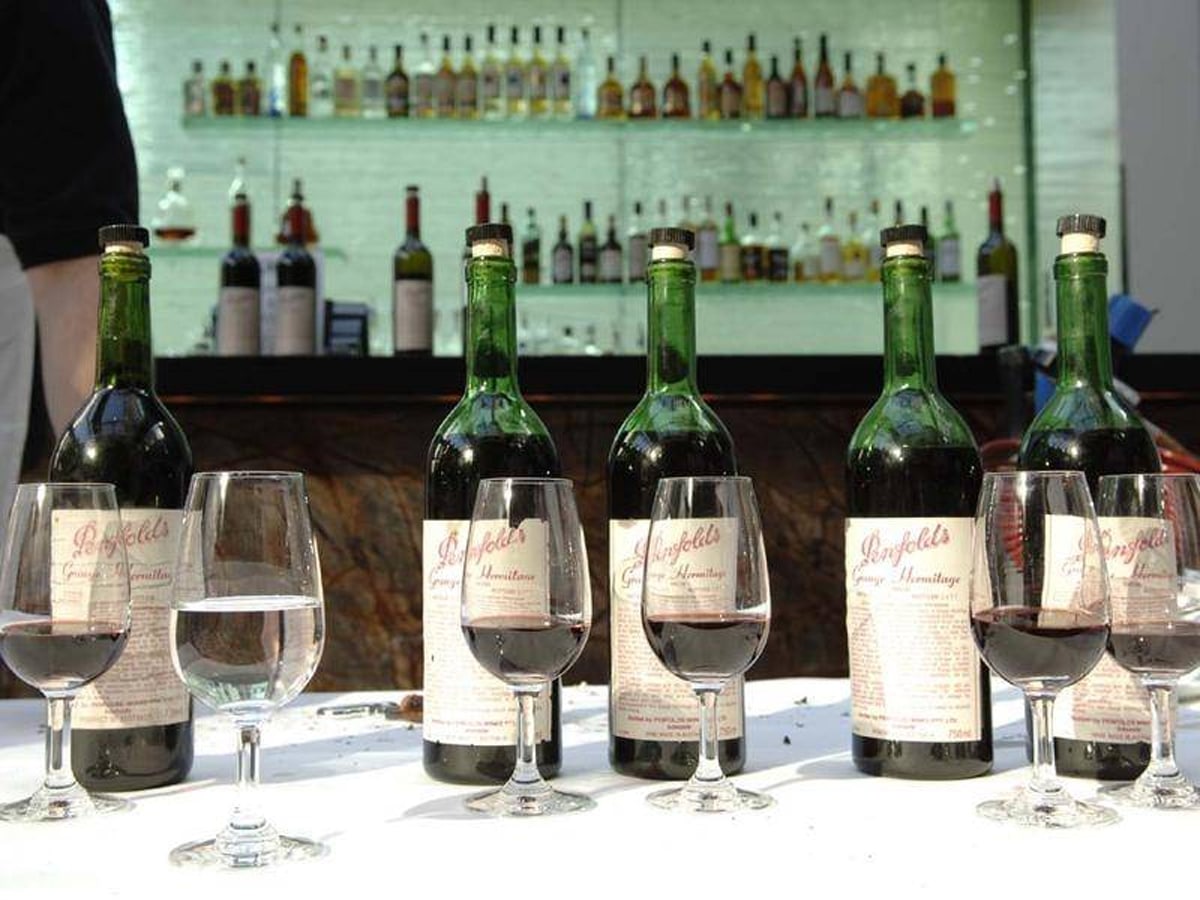 An experimental winemaker at first, the initial batches of 'Grange' produced by Penfolds Chief Winemaker between the years 1951 and 1957 were given to family and friends. The brand actually ordered Max to cease production as they weren't seen as 'up to standard'. It was in 1959 that he perfected his Grange experiment and the first official 'bin wines' began. While the Grange Hermitage is marked batch identification number 1, the first official non-experimental wines started with Kalimna Bin 28.
General FAQ
What is the most expensive Australian wine?
The most expensive Penfolds wine is a rare bottle of 1951 Penfolds Grange, signed by the company's chief winemaker Max Schubert. It sold for a stunning Australian record of $122,001.
What does BIN mean on wine?
BIN stands for Batch Identification Number. Commonly associated with a Penfolds blend.
You'll also like:
Penfolds California Collection has the Best of Both Worlds
31 Best Bars in Sydney for a Fun Themed Night Out
Is the $3,500 Penfolds g4 Australia's Most Flawless Wine?