2020 has been a hell-of-a year. We're sure you could all use a drink or three to help put it behind you. That's part of the reason why we curated the 2020 Christmas Gift Guide for the Boozehound in your life. Our guide caters to everyone from the fussiest of drinkers who demand only the best right through to those who only toast during special occasions.
We've once again scoured the globe for the very best in aged whisky, wine and bartending gear for that special someone. Fair warning, there's a good chance that you might end up keeping it all for yourself!
You'll also like:
2020 Christmas Gift Guide – The Foodie
Diplomático Reserva Exclusiva Rum
In partnership with Diplomatico Rum
The sophisticated imbiber in your life will adore Diplomatico Reserva Exclusiva, an elegant and complex rum that's excellently balanced and downright unique. The experience opens with complex aromas of orange peel, maple syrup and liquorice before the sweet palate tantalises with toffee fudge notes and leads to a seductive long-lasting finish. This rum is best served neat, on the rocks or used to prepare sophisticated cocktails like the Old Fashioned or the Manhattan.
This top-notch expression from South America is a tribute to the rum lovers and connoisseurs throughout the world. You can pick up a bottle from your local Dan Murphy's, or online where it will be available throughout the summer in a Perfect Serve Gift Pack, which comes with two Old Fashioned Glasses to share the indulgence. – AU$100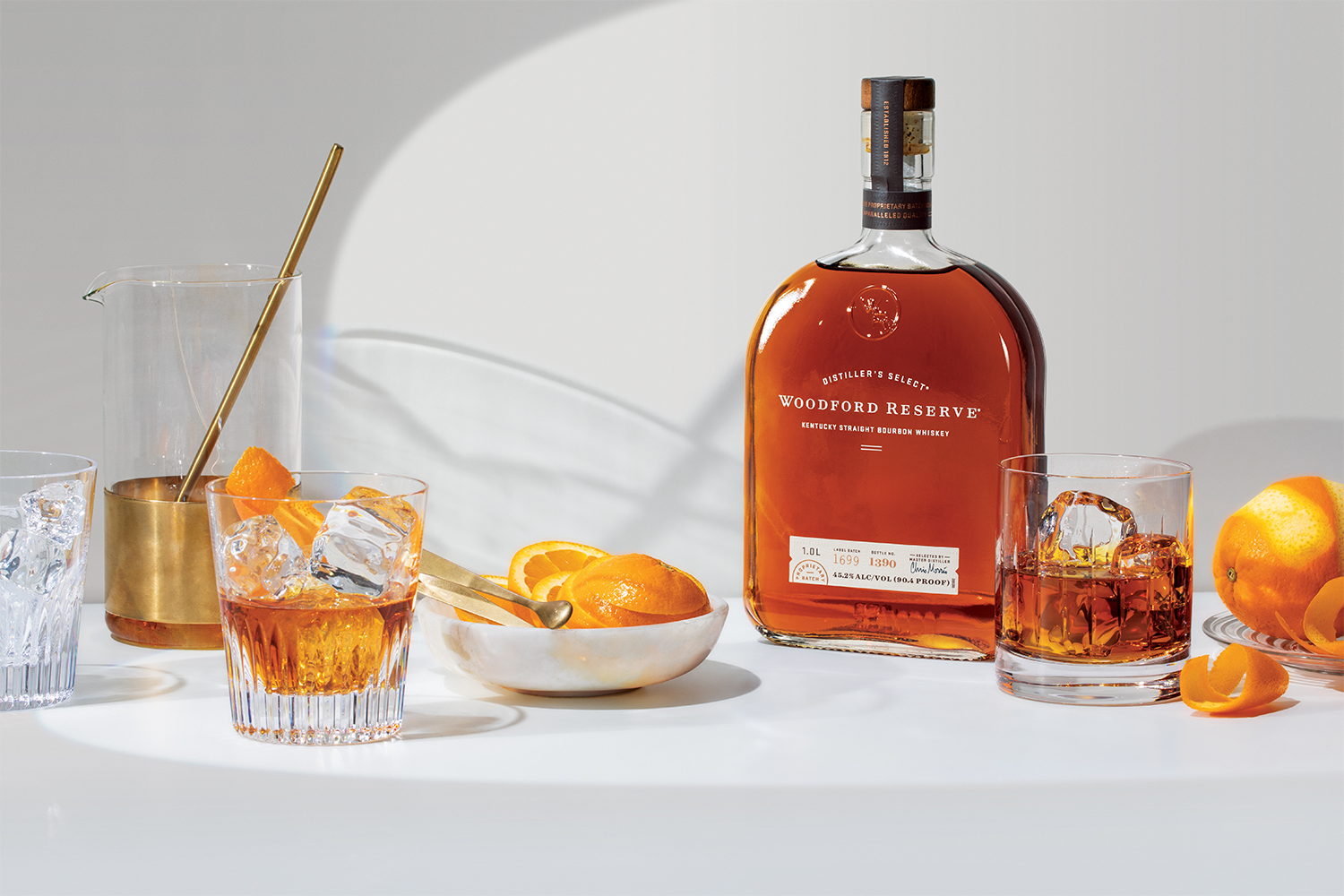 Woodford Reserve Kentucky Straight Bourbon Whiskey
In partnership with Woodford Reserve
The award-winning Woodford Reserve Kentucky Straight Bourbon is a smooth drop, with an almost silky, creamy texture and a unique flavour profile that would tantalise the tastebuds of anyone who backs bourbon.
This complex charmer is comprised of more than 200 detectable flavour notes, from bold grain and wood to sweet aromatics, spice, fruit and floral notes. It's warm, satisfying and readily available to become a new favourite. Add a bottle to the liquor cabinet but not before topping up your glass. – AU$67/US$38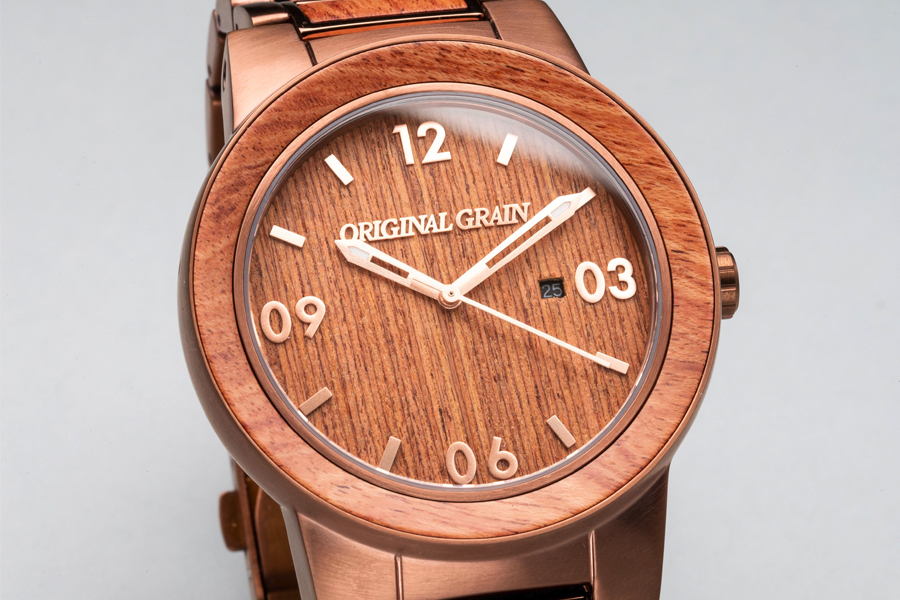 Original Grain Barrel Wristwatch
In partnership with Original Grain
Whiskey barrels are good for more than just ageing quality hooch. It may surprise you to learn that the same barrels responsible for your favourite whiskey have been reclaimed by Original Grain and used to craft these stylish and refined timepieces. The makers swear you can still smell traces of whiskey.
The bold lines and detailing of each watch remain faithful to the original barrels while the bezel and strap feature a buyers choice between Australian Eucalyptus, Japanese Cedar and Canadian Maple. The whiskey details complement Miyota Quartz movement, three hands with a date function and water resistance to 50 metres. This Original Grain watch would make for an unexpected gift that will be worn and talked about for years to come. – AU$221/US$161
Take advantage of Original Grain's up to 30% off site-wide sale now (60% off final sale items!) and free gift with purchase.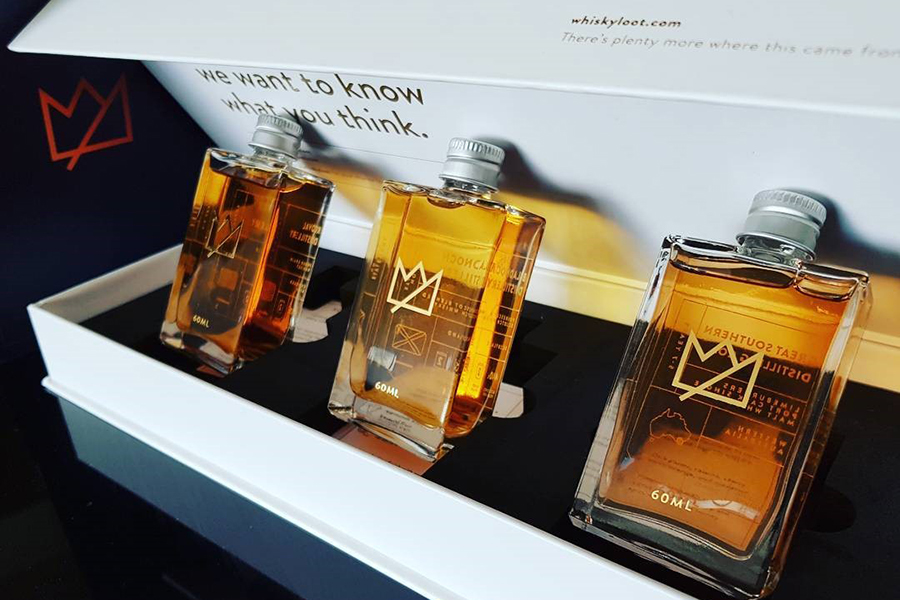 Whisky Loot Subscription
Finding the perfect whisky has never been easier than with a Whisky Loot Subscription. For the booze-hounds and deviant decanter lovers of the world a subscription includes world-class whiskies delivered every month, many of which will not be readily available at the local bottle shop. That's over $380 worth of whisky with no repeats. It's always something new and exciting all from – AU$59/US$43
Buy it here (AUS) Buy it here (US)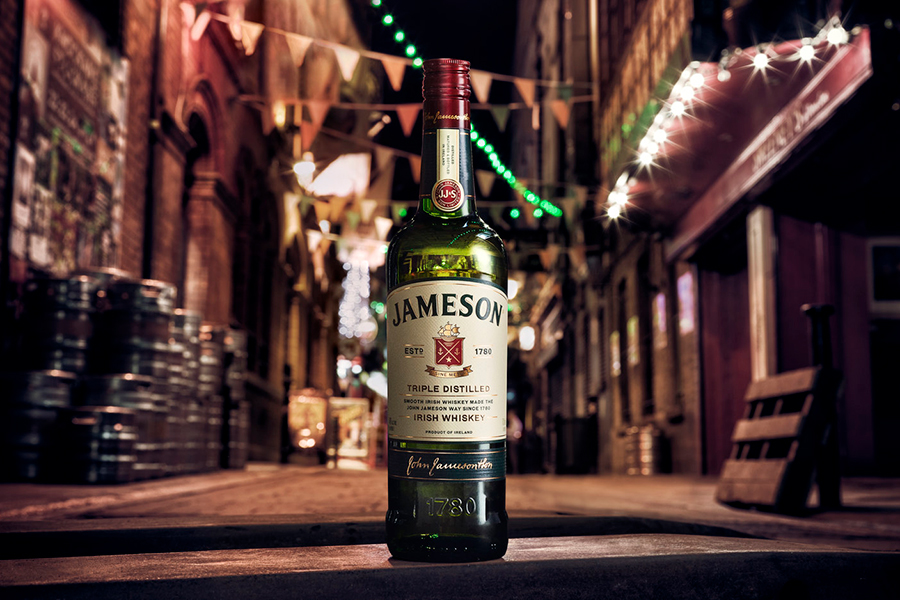 Jameson Triple Distilled Whiskey
Why settle for once distilled or even twice distilled when you can score a tantalising triple distilled whisky from Jameson? The award-winning Jameson Triple Distilled is produced using unmalted grain and matured in bourbon and oloroso sherry casks for between 4 and 7 years. It's an Irish whisky defined by a light and delicate flavour and a wonderfully smooth texture. Enjoy it on the rocks in a large, open glass, or with your favourite mixers, because there is no right or wrong way to enjoy whisky. – AU$47/US$34
Buy it here (AUS) Buy it here (US)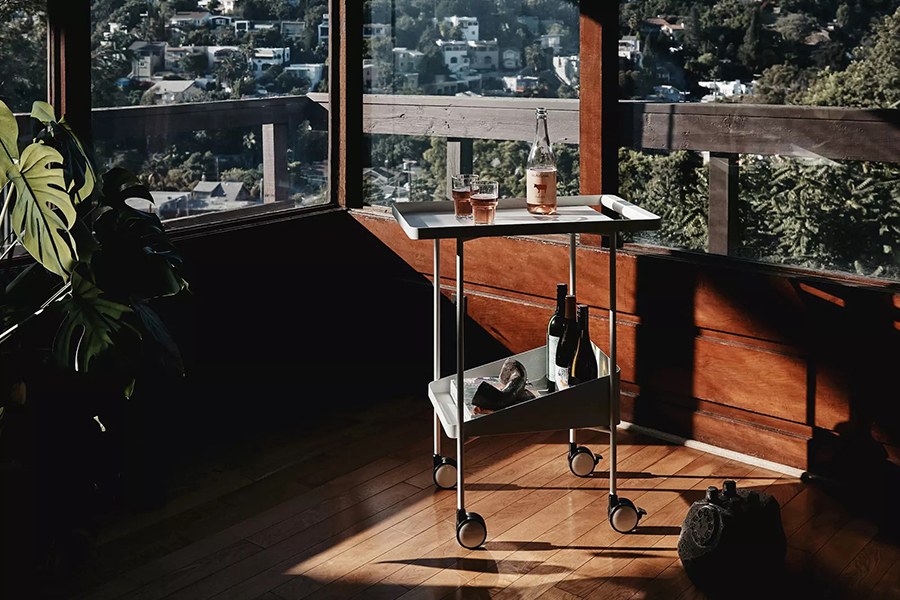 Dims Barbican Trolley II
When the weather is fine and it's time for drinks on the deck, a Dims Barbican Trolley comes in really useful. This multifunctional yet stylish drinks trolley fits in both home and corporate settings, with the wedge-shaped bottom tier adding visual directionality and helping keep items in place. The handle rests at a natural and comfortable height making the trolley easy to wheel around between the kitchen, bar, home office and wherever it's needed. – AU$540/US$395
Buy it here (AUS) Buy it here (US)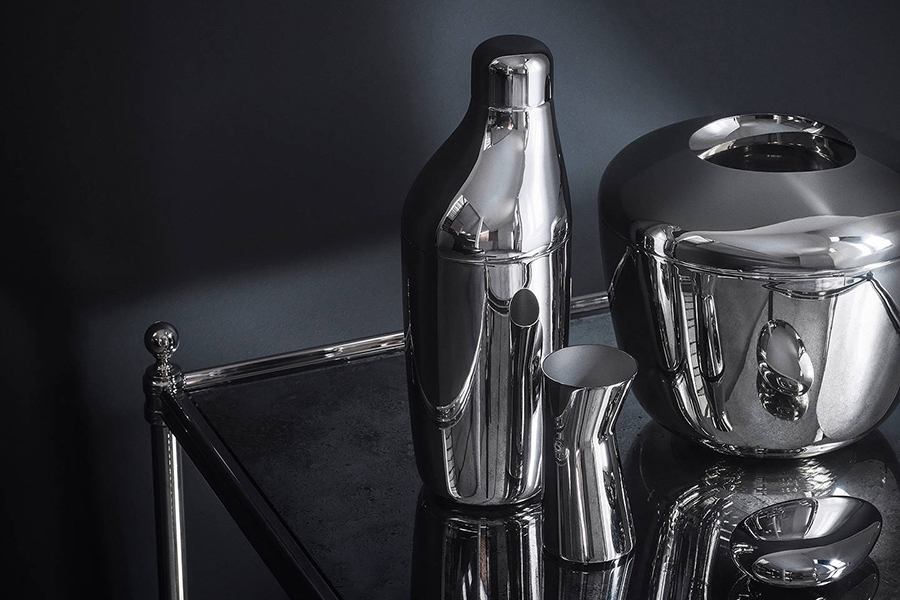 Georg Jensen Sky Cocktail Set
The striking Georg Jensen Sky Stainless Steel Cocktail set includes everything one could need to craft exotic concoctions and classic cocktails. Well, everything but the booze. You're looking at a shaker, a stirring spoon and a measuring jigger, all made into sensuous organic shapes. It's a set of barroom necessities presented in a visual language that would suit any modern, minimalist home. – AU$197/US$129
Buy it here (AUS) Buy it here (US)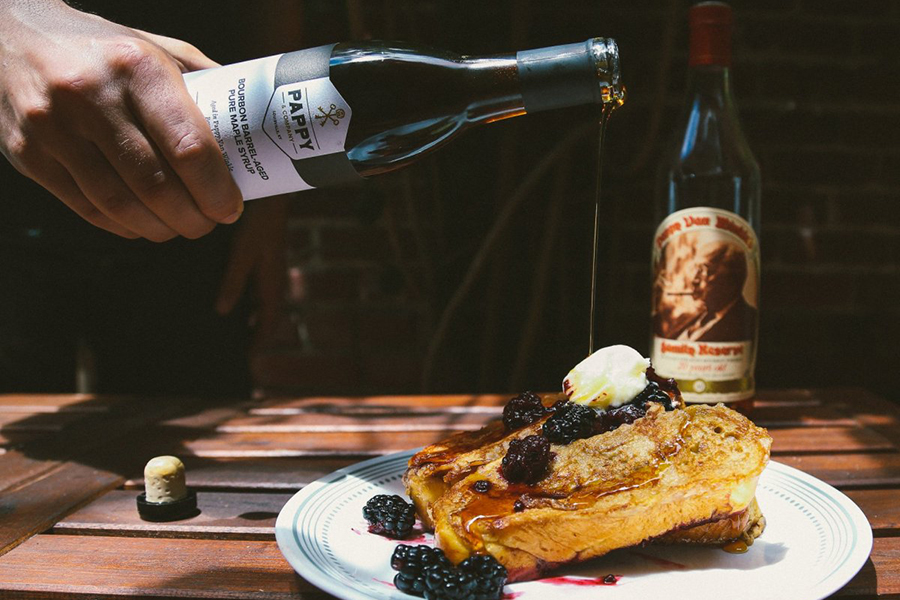 Pappy & Company Barrel-Aged Maple Syrup
The hunt for elusive Pappy Van Winkle bourbon would make any man hungry. So why not satisfy that hunger with pancakes topped off with Pappy Barrel-Aged Maple Syrup? It's much easier to find, and also much more affordable. The maple syrup is made using sap from Bissell Maple Farm in Ohio and aged 6 months in Pappy Van Winkle 15-year barrels. The resulting syrup is bursting with flavours of vanilla, butter, oak and, of course, bourbon. – AU$52/US$38
Buy it here (AUS) Buy it here (US)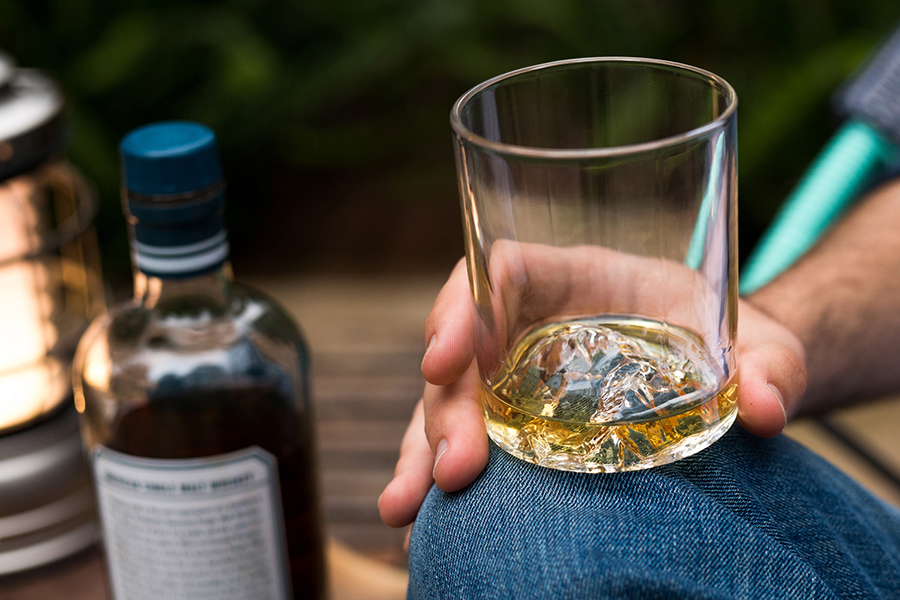 Whiskey Peaks American Mountains Glasses
You could settle for regular whisky glasses, or you could gift that boozehound a set of four handsome glasses featuring a raised topographic impression of some of the greatest, most majestic peaks in the world. These hand-blown Whisky Peaks glasses would keep anyone inspired. – AU$89/US$65
Buy it here (AUS) Buy it here (US)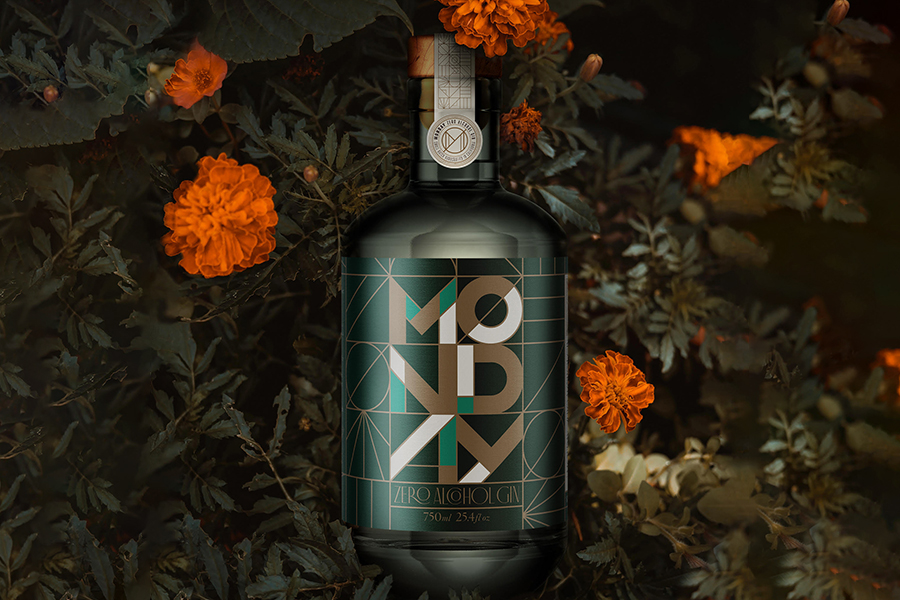 Drink Monday Non-Alcoholic Gin
There's more to drinking than getting drunk, and especially when we're talking about gin. Drink Monday's Non Alcoholic Gin presents a complex blend of juniper, natural botanicals, citrus, and spices along with a classic gin flavour perfect for crafting delicious drinks that you WILL remember come morning. – AU$55/US$40
Buy it here (AUS) Buy it here (US)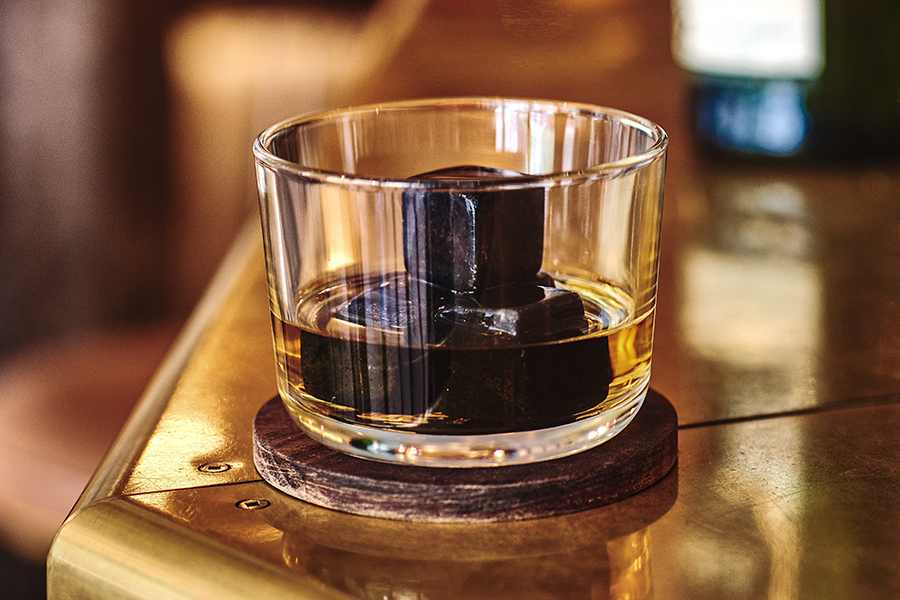 Lithologie Whiskey Stones
The great thing about Lithologie Whiskey Stones is that their unique story is just as interesting as the whiskey itself. The Canadian-made stones were handcrafted from rock that was formed 2.5 billion years ago when the continent of North America was first formed. Handsome in design and rich in history, pour a favourite whiskey over the top and enjoy. – AU$62/US$45
Buy it here (AUS) Buy it here (US)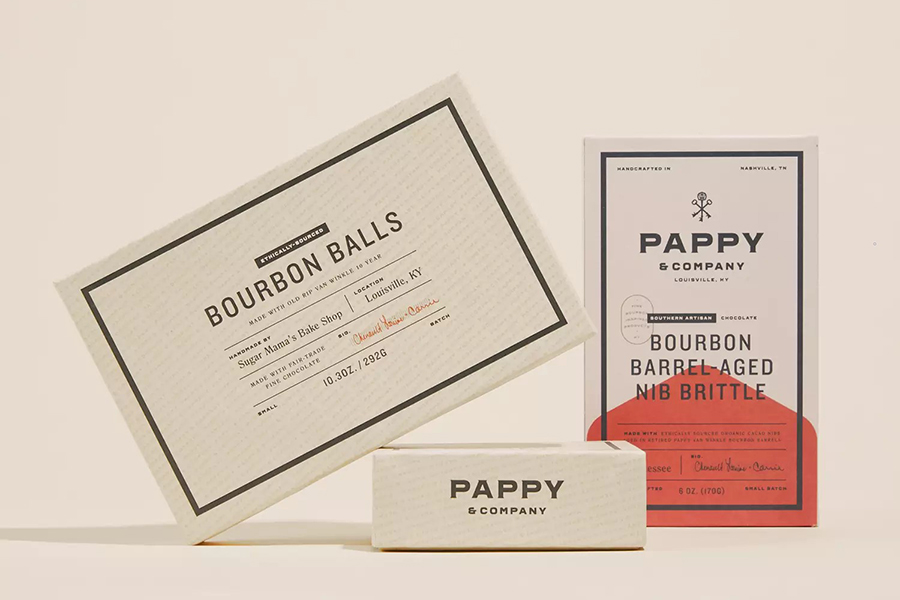 Pappy Van Winkle Bourbon Nib Brittle
Chocolate makers Olive & Sinclair took the recipe for one of their most prized treats made using organic cacao bean nibs and aged it in Pappy Van Winkle barrels. The brittle is then packaged and made available for those who wish to extend the rare bourbon experience longer and also for those still hunting a bottle of their own. – AU$27/US$20
Buy it here (AUS) Buy it here (US)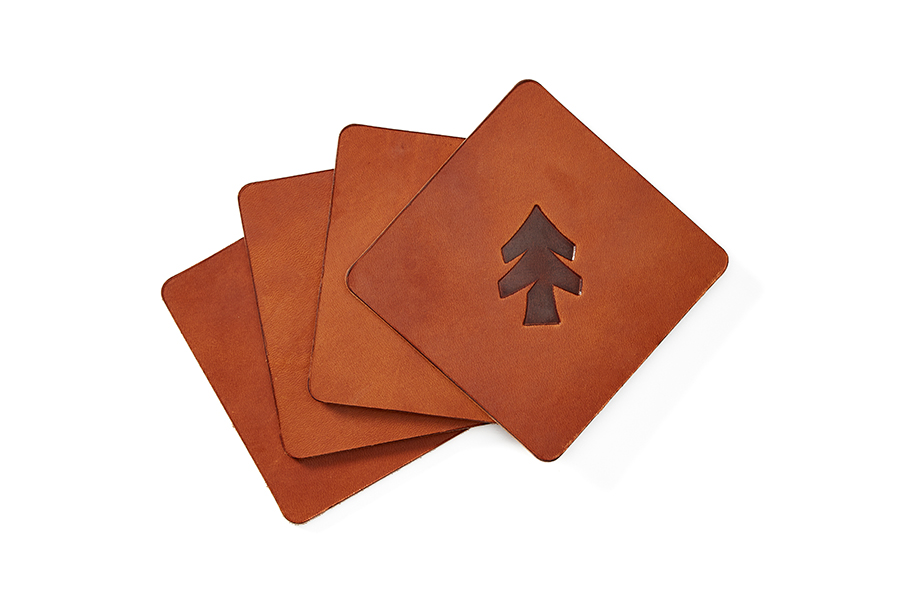 Huckberry Leather Coasters
Huckberry, purveyors of the finest gear, are taking care of those unsightly moisture rings that can form on the table by introducing high-end leather coasters that look damn fine with or without a glass of scotch resting on top. Huckberry Leather Coasters are here to save the day and inspire adventure thanks to their ruggedly handsome look and handcrafted construction. Built from premium Wickett & Craig full-grain bridle leather, these coasters are the gift that keeps on giving. – AU$41/US$30
Buy it here (AUS) Buy it here (US)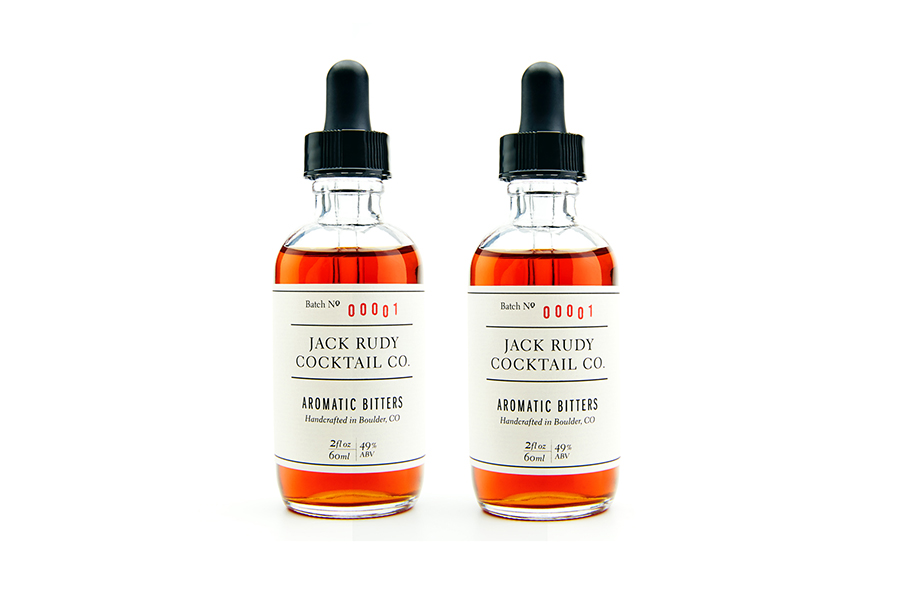 Jack Rudy Aromatic Bitters
The cocktail enthusiast will love this set of Jack Rudy aromatic bitters. With burnt cane sugar syrup as a base, the bitters offer complex and nuanced notes of citrus, ideal for revisiting classic cocktails like the Manhattan and the Old Fashioned, or for inspiring new creations. – AU$40/US$29
Buy it here (AUS) Buy it here (US)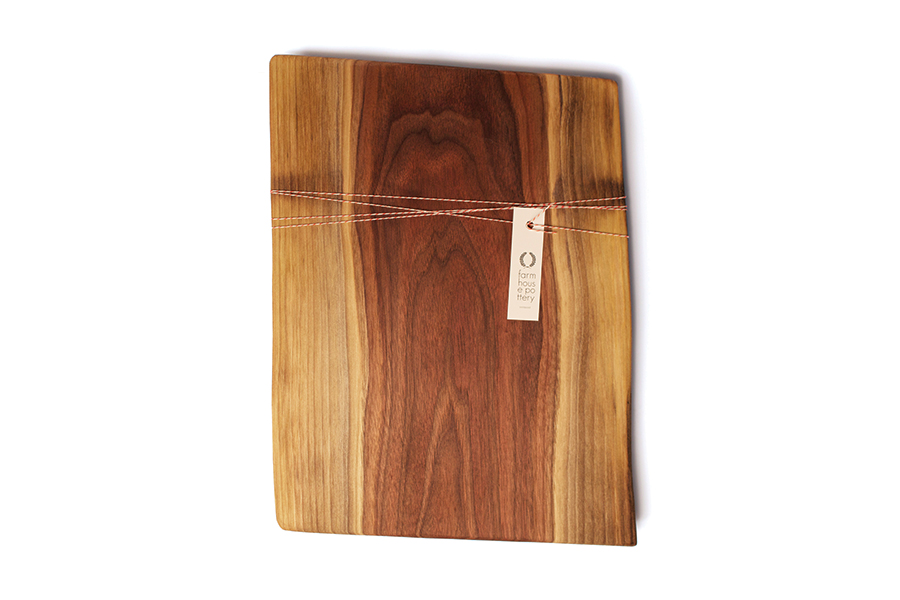 Farmhouse Pottery Live Edge Walnut Board
Incredibly modern and aesthetically pleasing, the Live Edge walnut cutting board measures in at 15 inches and features a beautifully unique grain making it equal parts utensil and showpiece. Whether it's used for slicing garnish or serving appetisers, every kitchen could use one. – AU$130/US$95
Buy it here (AUS) Buy it here (US)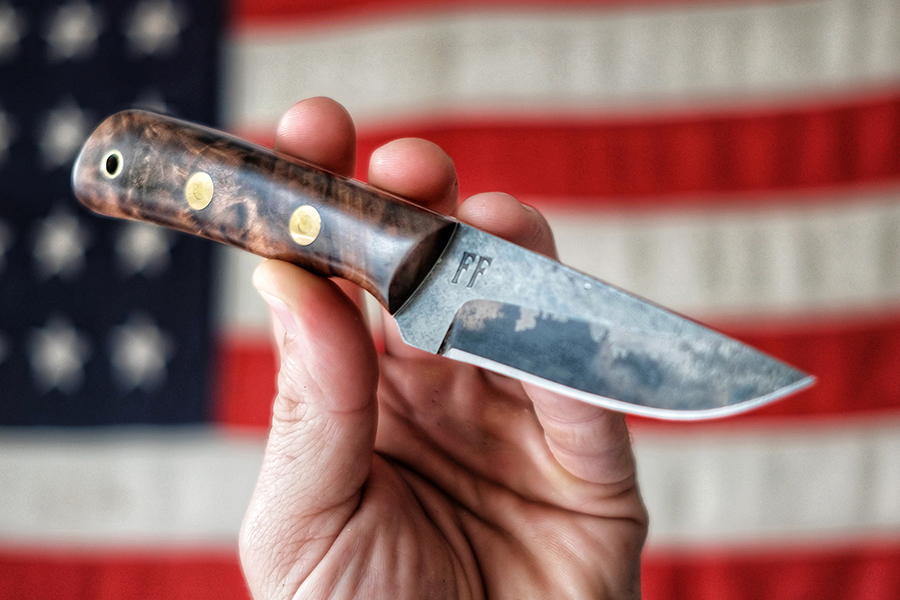 Forge and Foundry Walnut Patch Knife
So you plan on gifting the walnut cutting board? Nice work. But what about a sharp knife for slicing garnishes for cocktails? That's where the Walnut Patch Knife comes in. This heirloom-quality knife from Forge and Foundry Is made from high carbon steel that's heat-treated for toughness with a black natural patina that gifts the blade an antiqued look. The handle is black walnut with brass bolts and the knife even includes a leather sheath.
Buy it here (AUS) Buy it here (US)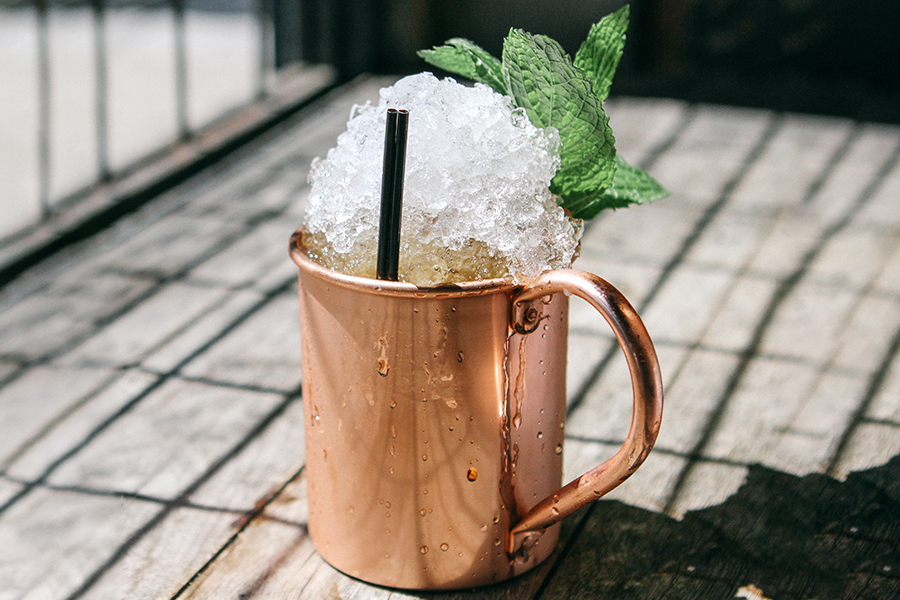 Moscow Mule Mugs x 2
Traditionalists will appreciate a pair of copper Moscow Mule mugs with a lined interior to keep things good and proper. Copper is great for keeping drinks cold and can develop a unique patina over time for a one-off drinking experience. Add vodka, spicy ginger beer, lime juice and plenty of ice to craft the titular drink or get creative for some mid-summer sipping. – AU$48/US$35
Buy it here (AUS) Buy it here (US)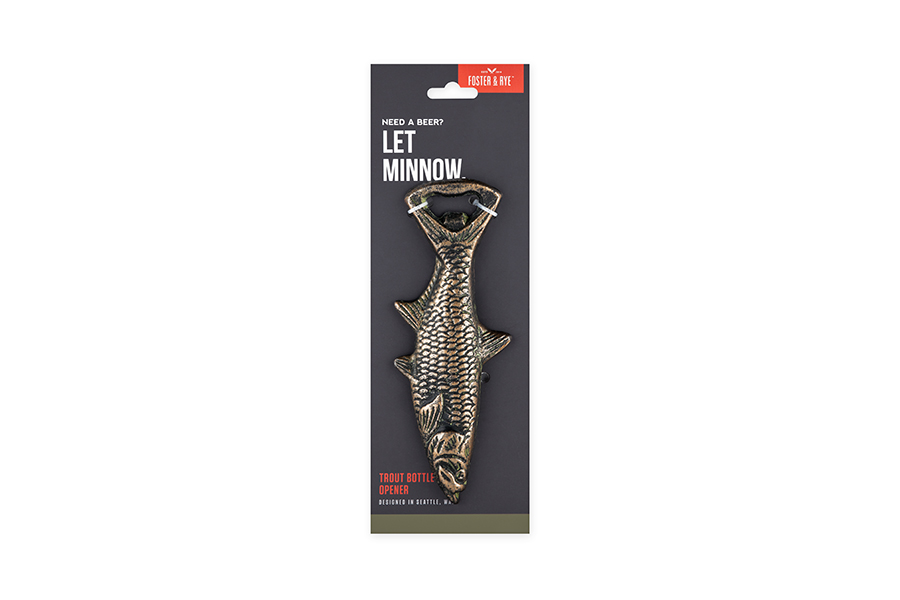 Cast Iron Fish Bottle Opener
The ideal gift for the fisherman in your life. This substantial and weighty Fish Bottle Opener is forged from cast iron and finished in antiqued bronze for a classic look. It warrants a permanent place in a tackle box or right beside the fridge. On dry land or aboard a skiff, this is the ideal way for the outdoorsman in your life to crack a few cold ones. – AU$18/US$13
Buy it here (AUS) Buy it here (US)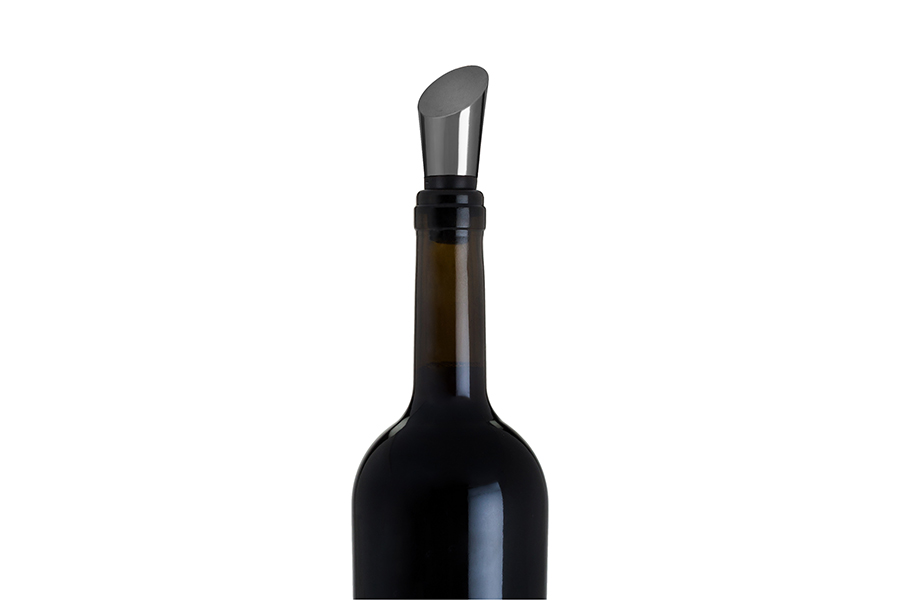 Viski Wine Bottle Stopper
Half now, half later, the Viski Wine Bottle Stopper is the ideal way to preserve that delectable drop once the cork is popped. The heavyweight stopper uses soft-touch silicone to stop evaporation and is finished in gut metal black. But don't wait too long. Open wine doesn't last forever. – AU$16/US$12
Buy it here (AUS) Buy it here (US)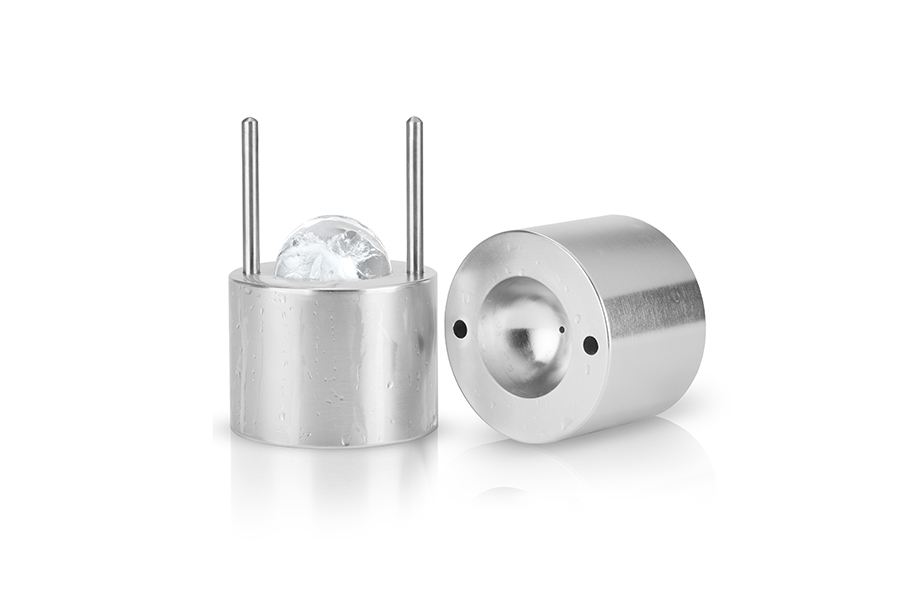 Viski Professional Ice Ball Maker
Perfectly round 55mm ice spheres would impress the hell out of guests and they're incredibly simple to create. This Professional Ice Ball Maker is a press and mould that conducts heat to melt the regular ice cubes into a round shape. Ice spheres also chill drinks faster, dilute them less, and last longer. There's science behind it but you can Google it in your own time. – AU$442/US$323
Buy it here (AUS) Buy it here (US)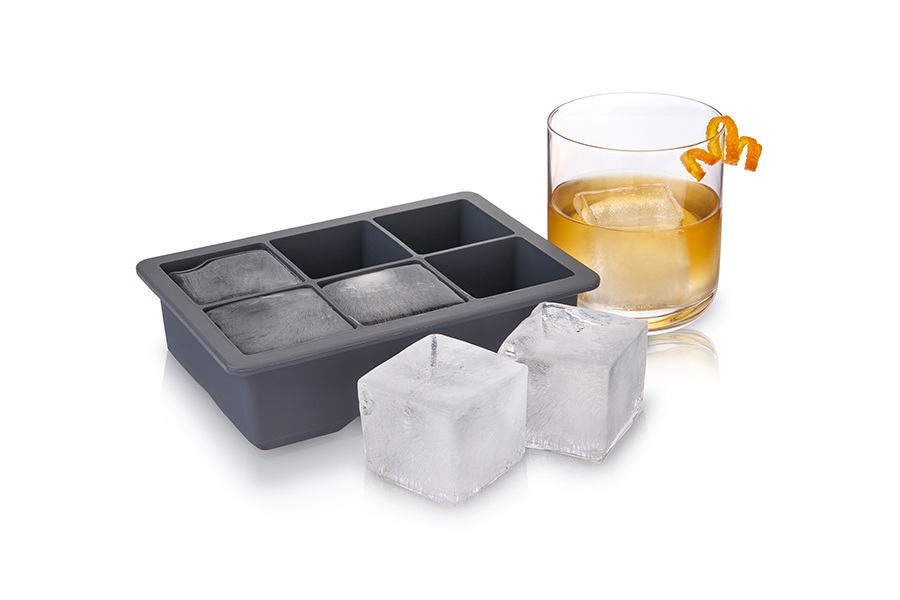 Viski Ice Cube Tray
Ice cube trays only become gift-worthy when you elevate the experience to that of the Viski Ice Tray. Perfectly cubed and oversized, this ice expression adds geometric interest to the glass and the size ensures that the ice will last longer and dilute a drink less than the alternatives. Add citrus slices to the moulds for pure sipping perfection. – AU$19/US$14
Buy it here (AUS) Buy it here (US)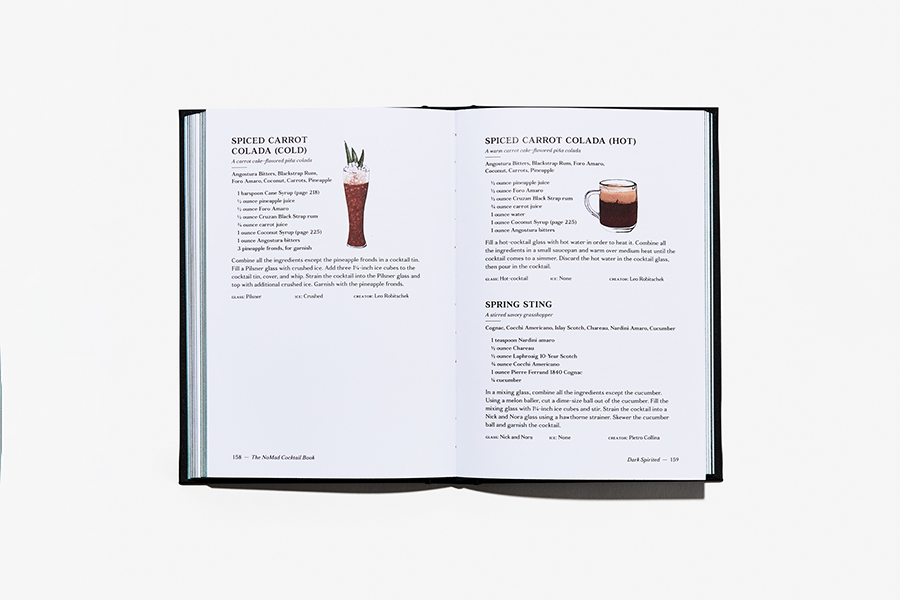 NoMad Cocktail Book
The Boozehound in your life doesn't have to limit themselves to one or two known concoctions. Not when the NoMad Cocktail Book includes recipes for over 100 crafty cocktails perfect for elevating the drinking experience. From aperitifs and classics to light, dark, and soft cocktails and syrups/infusions, this comprehensive guide celebrates mixology without all the over-the-top flair. – AU$36/US$18
Buy it here (AUS) Buy it here (US)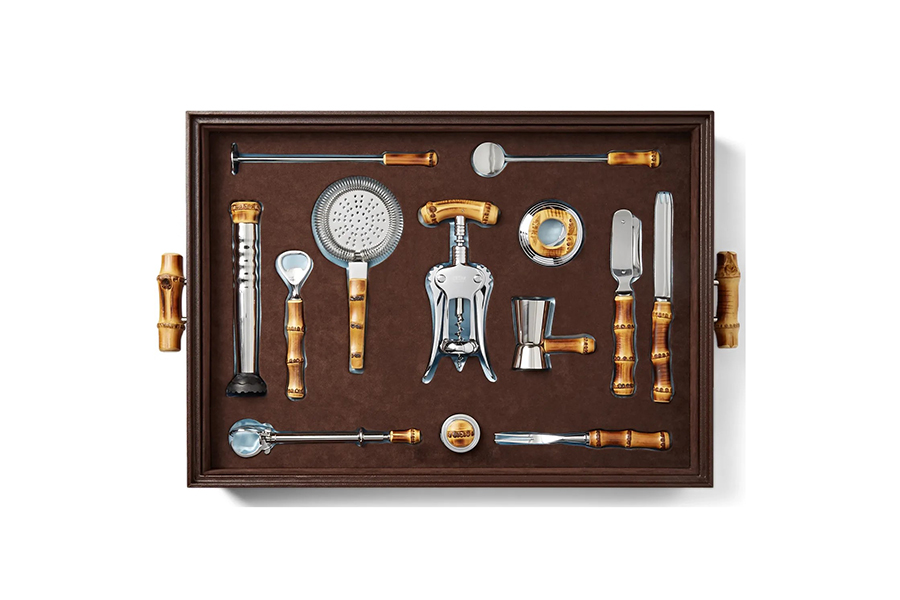 Lorenzi Milano Leather Bar Set
Classic and classy, the Lorenzi Milano Bar Set is crafted from a combination of bamboo and stainless, presented in an exquisite brown leather display case for the man who likes to boast. Impeccably made in the label's Milanese atelier, this set has everything a bartender needs to mix and prepare cocktails. The set includes a corkscrew, sugar pestle, cocktail spoon, muddler, bottle opener, strainer, champagne opener, stopper and more. – AU$4,735/US$3,290
Buy it here (AUS) Buy it here (US)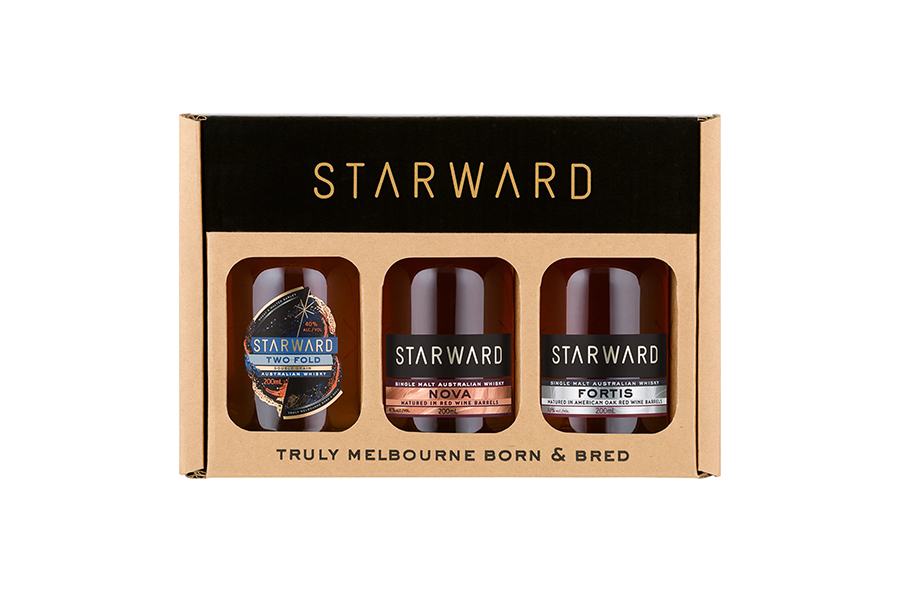 Starward Australian Whisky Tasting Gift Pack
Melbourne's Starward distillery has curated an Australian Whisky Tasting gift pack to give that whisky enthusiast in your life a reason to explore local flavours. We're talking three stunning expressions: Two Fold Double Grain, the Nova single malt and the recently released Fortis which was aged in American red wine barrels. If anything, this gift pack proves you don't need to travel overseas to find wondrous whisky. – AU$95/US$69
Buy it here (AUS) Buy it here (US)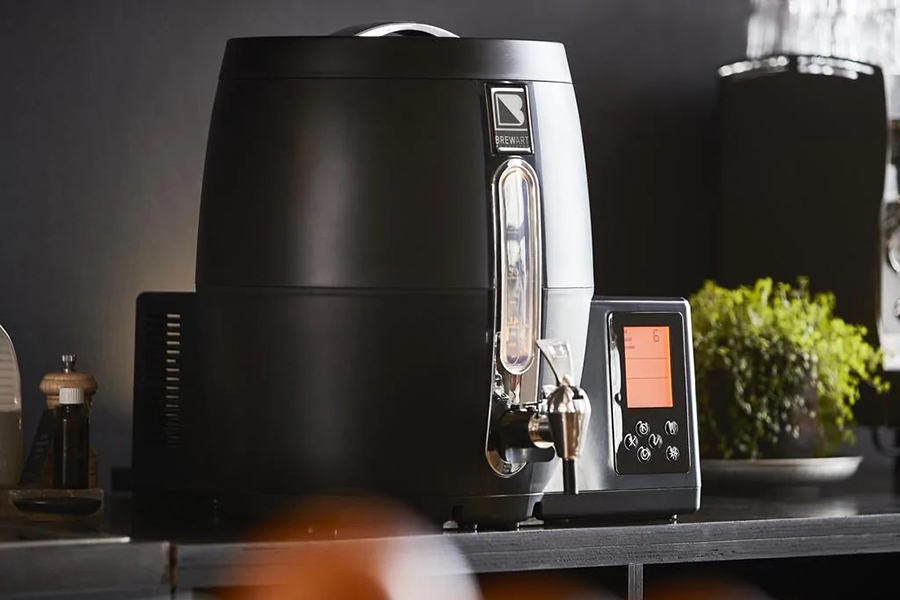 BrewArt BeerDroid
There's a new leader in homebrew technology and the name is BrewArt. The BrewArt BeerDroid is the world's first fully automated personal brewer, which brings the art, craft and science of brewing together in one elegant unit. Brew 10 litres of any beer style imaginable at pub quality, then serve it straight from the BrewFlo tap (sold separately) which is temperature-controlled. Talk about convenient! – AU$799/US$499
Buy it here (AUS) Buy it here (US)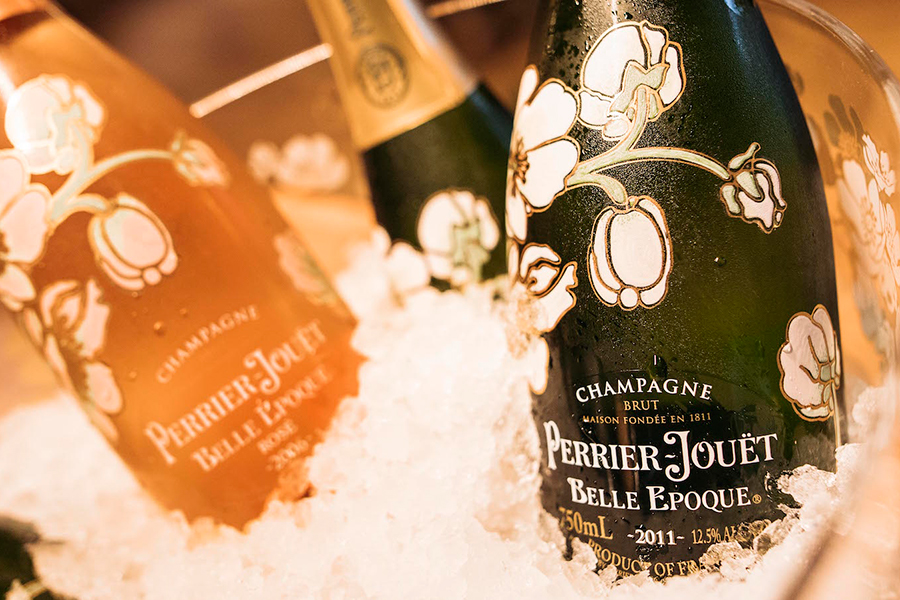 Perrier-Jouët Belle Époque Champagne
A great way to toast Christmas Day, New Years or any special occasion is with a bottle of vintage champagne, and the Perrier-Jouët Belle Époque is a great way to make it happen. A 50% Chardonnay, 45% Pinot Noir and 5% Pinot Meunier, the strength of this prestige cuvée is in its finesse and elegance rather than power or fruit. The aged expression is then presented in a handpainted bottle perfect for gents who claimed to be cultured. – AU$237/US$165
Buy it here (AUS) Buy it here (US)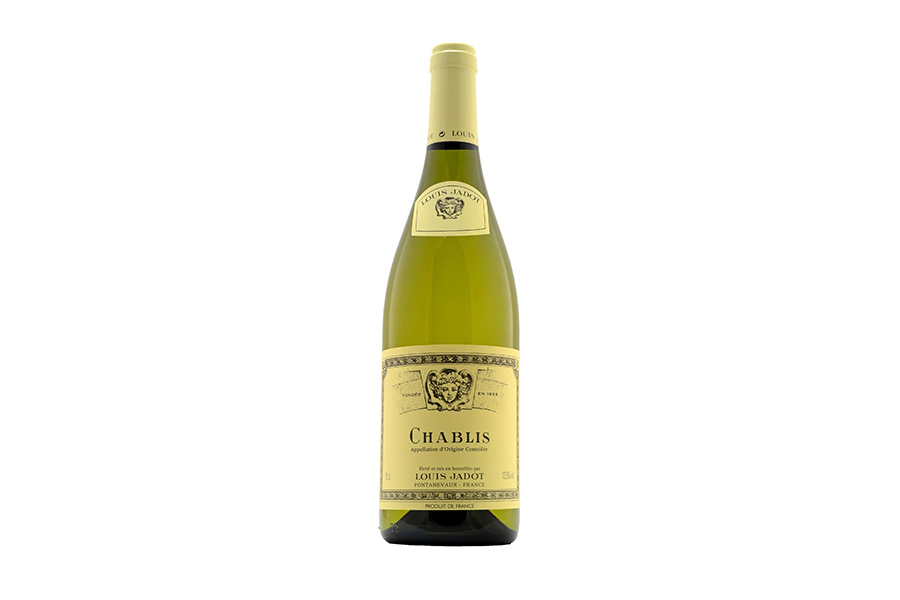 Louis Jadot Chablis
The 2017 Louis Jadot Chablis is a lovely golden yellow expression ideal for sipping during the summer. It's a bright and fresh wine from Burgundy with a palate that possesses high acidity, citrus and light mineral notes. The palate develops rather quickly so the Chablis can be sipped and swirled without losing its chill. Be sure to serve on ice along with oysters, charcuterie, fried fish or goats cheese. – AU$43/US$27
Buy it here (AUS) Buy it here (US)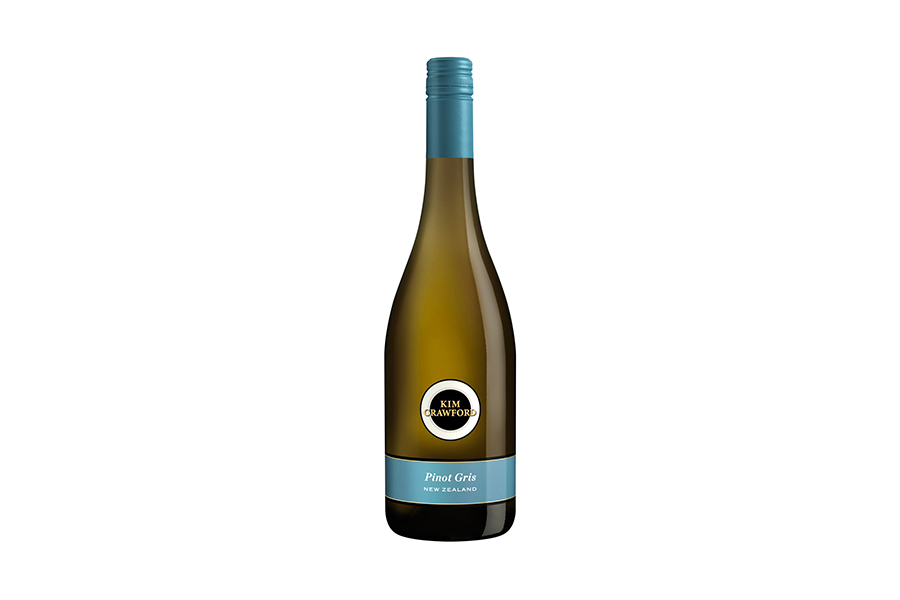 Kim Crawford Pinot Gris
This medal-winning Pinot Gris from New Zealand's Kim Crawford presents wonderfully lifted aromas of ripe pear and apples, underlying floral notes and light clove spice. The palate is a ripe and rich blend of tree fruits leading to a perfectly crisp finish. Pair the Pinot with a light seafood dish like scallops or perch. Alternatively, soft cheeses and spicy salads would also go great with this drop. – AU$17/US$15
Buy it here (AUS) Buy it here (US)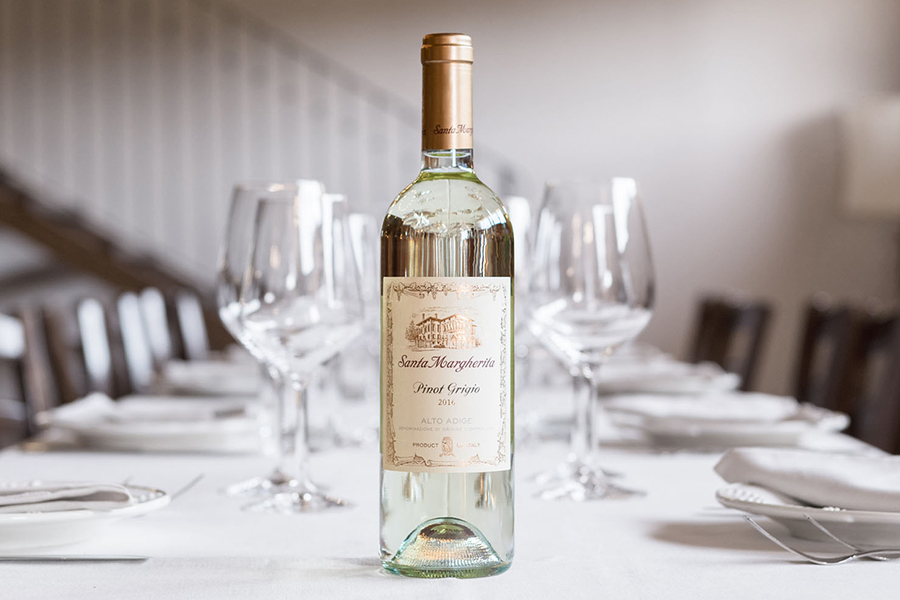 Santa Margherita Pinot Grigio
You will find another summer stunner in the authentic Santa Margherita Pinot Grigio hailing from the home of this varietal, northern Italy. Pale straw-yellow in colour with a clean, intense aroma, this expression presents dry flavours with a pleasant golden apple aftertaste. It's a Pinot Grigio of great character and versatility. Pair it with a chicken dish, a veggie pizza or a take away favourite. – AU$21/US$7
Buy it here (AUS) Buy it here (US)
More Gift Guides:
2020 Christmas Gift Guide – Music Lover
2020 Christmas Gift Guide – The Gamer
2020 Christmas Gift Guide – Last Minute Gifts
View All Our 2020 Christmas Gift Guides