70 Years of Grange: The History of Australia's Most Iconic Wine
The result of both patience and passion, Penfolds Grange is amongst the most iconic wines in all of Australia. Now celebrating its 70th anniversary, the flagship series welcomes one of its most powerful expressions to date. It goes by the name of Bin 95 and duly embodies the multi-vineyard and multi-district blending philosophy that Penfolds has mastered over time. It also continues an unbroken line of vintages dating all the way back to 1951, when the first Grange debuted.
If you think getting to this point was an easy journey, then you don't know your history. On the contrary, Penfolds first chief winemaker Max Schubert had to overcome blowback from within his own ranks when bringing this groundbreaking series to life. From the very get-go, Grange offered an intense flavour profile and aromatic complexity that was quite unlike anything of its time. Palates have been catching up to it ever since. Honouring 70 years of resounding success, here's the history of Australia's most iconic wine.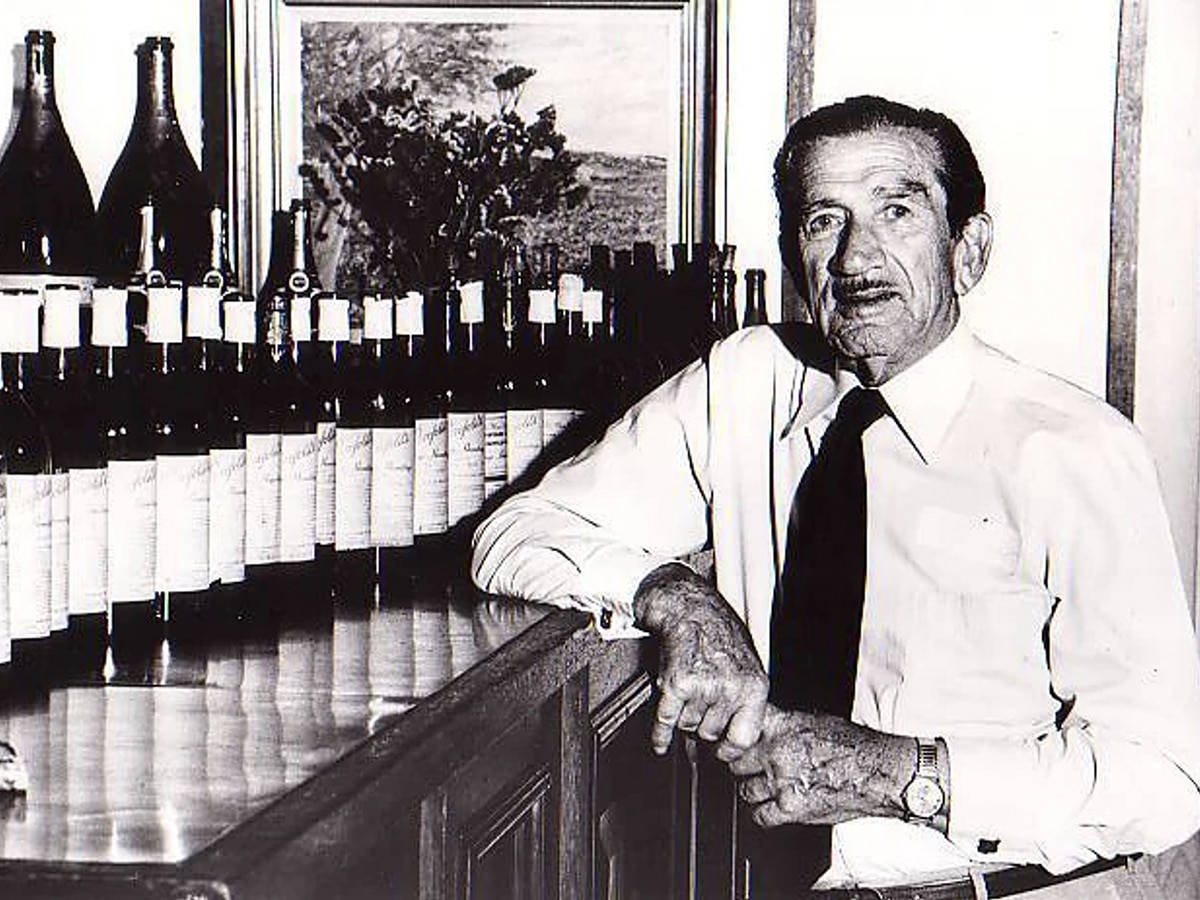 Experimental Origins
The story of Grange is also the story of its creator, Max Schubert, who returned from a trip to Europe with a determination to shake things up in Adelaide. It was the year 1950 and Schubert's goal was to make a terrific Aussie wine in the vein of a classic Bordeaux, with full-bodied character, exceptional balance, and the ability to retain its superior qualities for a minimum of 20 years. So began a series of experimentations, whereby the Penfolds winemaker combined traditional Aussie techniques with French ideas and the label's own precision-based practices.
In 1951, the first Grange was born. Bringing it to life involved breaking all kinds of new ground in local production methods. For example, Schubert strictly controlled and prolonged the fermentation process, and aimed for daily maximum extraction through the use of new oak. Considered avant-garde at the time, many of these practices are now used by a number of contemporary winemakers throughout Australia.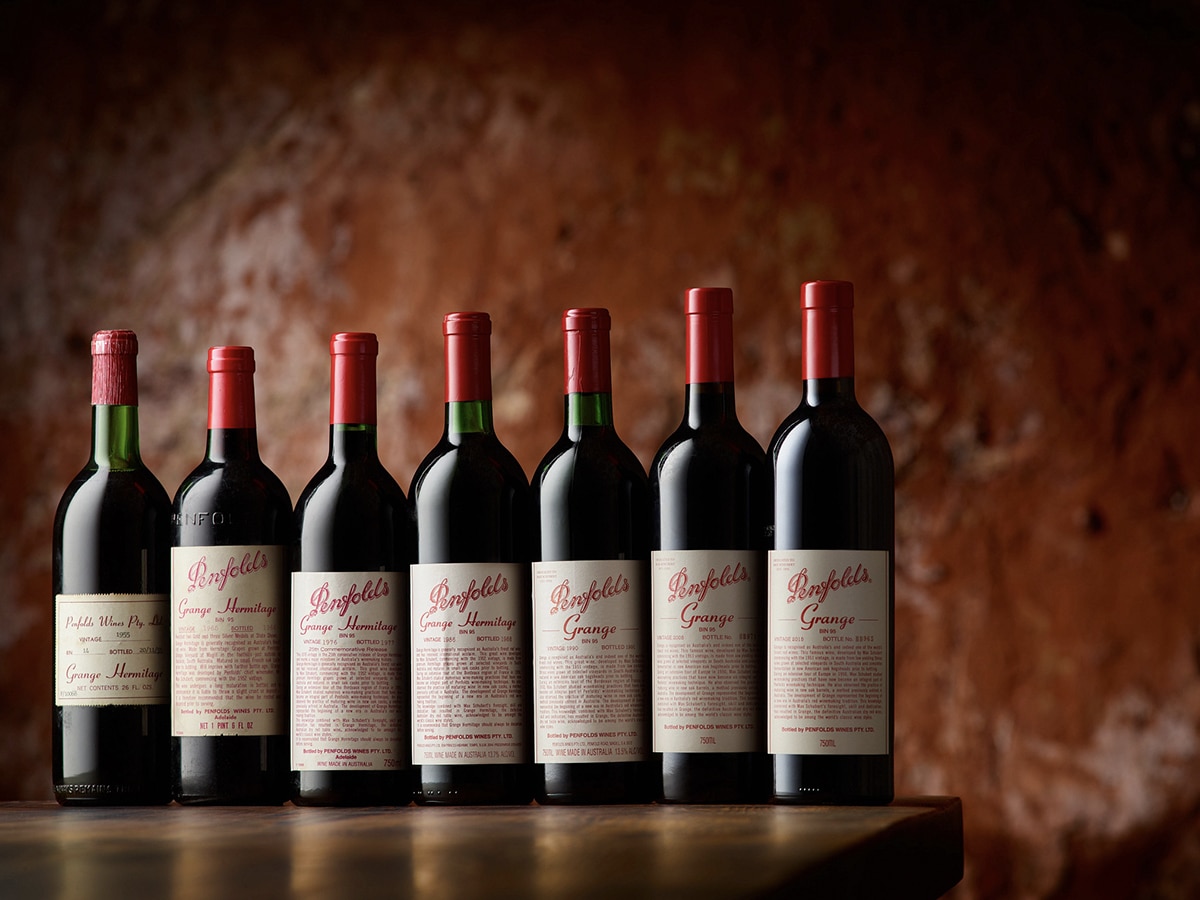 Like a great work of art, Grange was somewhat controversial and misunderstood upon its early release. The bold flavours of ripe fruit and concentrated oak proved too much for Penfolds senior management, who ordered Schubert to cease production. But he carried on in spite of their resistance, partnering with Jeffrey Penfold-Hyland and secretly producing three "hidden" vintages from 1957 to 1959. Forging invention out of necessity, they developed the style of Grange that we enjoy to this day. Not just a uniquely delicious wine, it's an enduring symbol of ambition and defiance.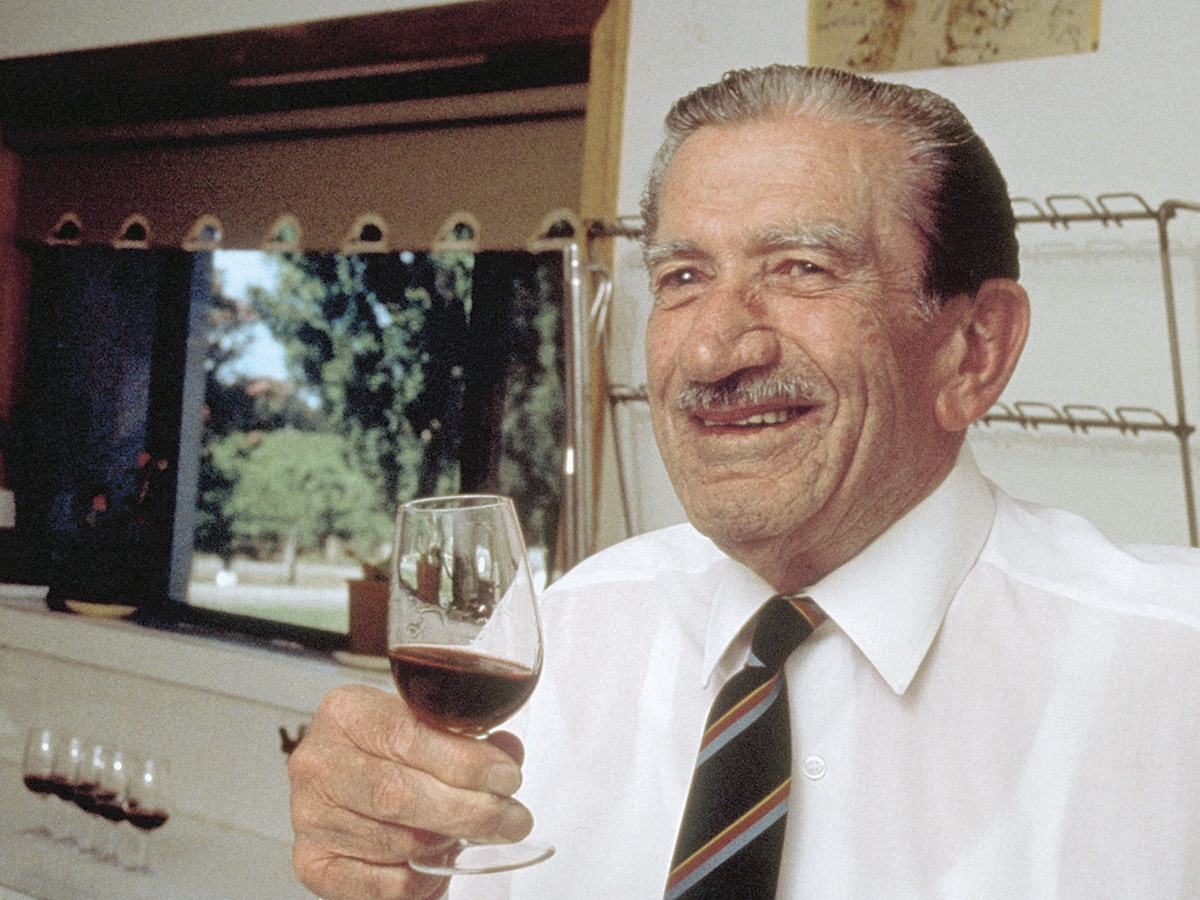 A Legacy of Distinction
In 1960, the Penfolds Board of Directors instructed Schubert to make Grange once again, which was quite fitting because he'd never actually stopped. We thus enter a new era in the winemaker's history, during which their once-neglected offspring went on to garner major acclaim and accolades, including numerous gold medals at Australian wine shows.
Max Schubert handed over the reins in 1975 but continued to work in the wine industry. He retired in 1988—the same year he was named 'Man of the Year' by Decanter Magazine—and then passed away in 1994. One year later, Wine Spectator dubbed 1990 Grange as its "Wine of the Year." The same publication would later name 1955 Grange as one of the "Top 12 Wines of the 20th Century."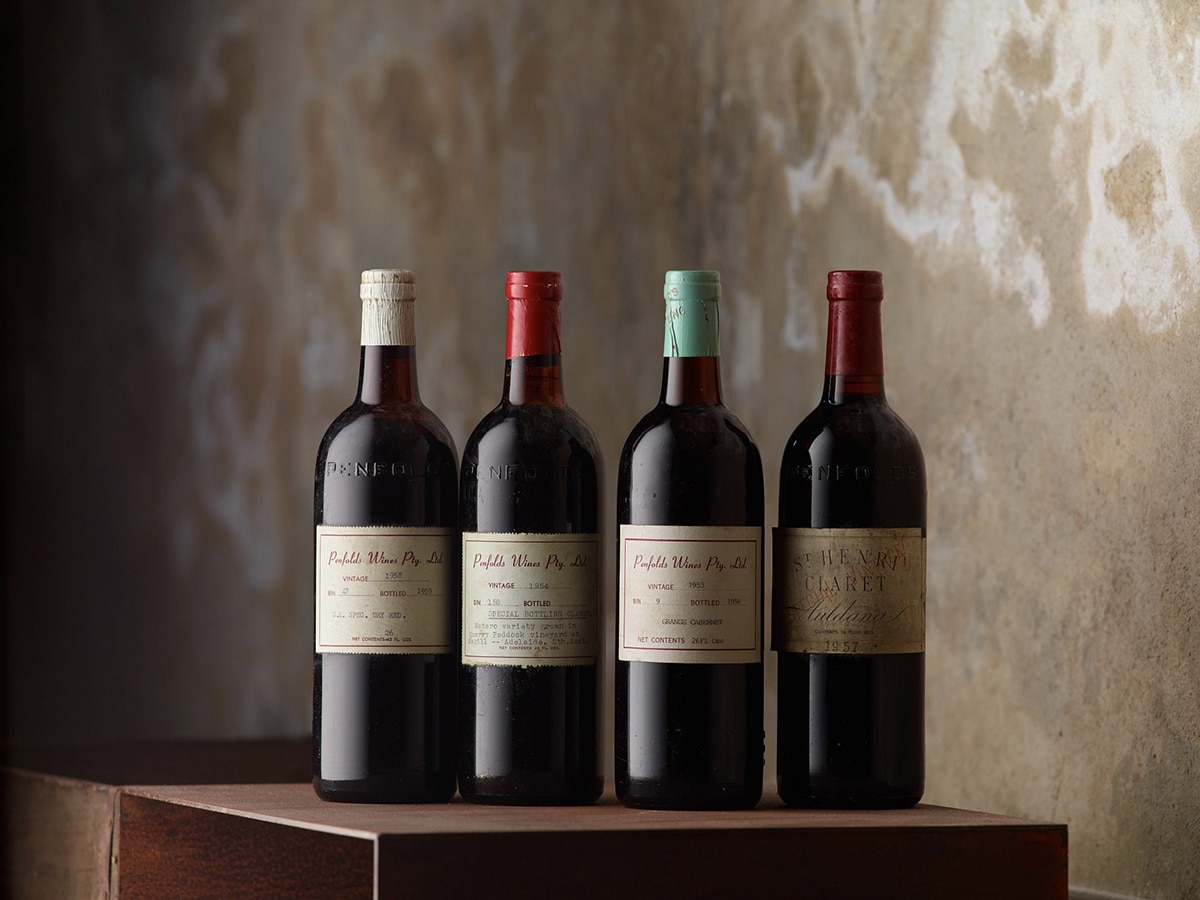 The Latest Chapter
What began in 1951 has given way to 70 years of unbroken vintage releases, many of which are the most coveted and collected in Australia. From its very inception to now, Grange remains steadfast in its aromatic complexity, intense flavours, ripe tannins, and oak-forward nuances. Over 25 vintages have been awarded 5-stars by the Penfolds Rewards of Patience Edition VIII. In 2020, meanwhile, a complete set broke records when it fetched $430,000 AUD at auction.
With Bin 95 Grange Shiraz, the legacy of excellence continues. A quintessential example of Penfolds 'House Style,' this 2017 vintage will lead the winemaker's Collection Release. It comes preceded by a seemingly endless string of awards and honours, along with a massive following both here in Australia and around the world. Here's to 70 years of ambition, defiance, and brilliance. Here's to Penfolds Grange.