9 Easter Cocktail Recipes to Try At Home
Look, there are no two ways about it. The Easter long weekend this year is going to be far different than we first expected. You won't be hitting the pub for a few quick pints and a catch up with the lads. Nor will you be using the extra-long weekend for a trip out of town. No, we're all going to be spending Easter in pretty much the same fashion we've been spending every other day of the last two weeks; indoors and out of sight. But even though guests aren't really encouraged during this unprecedented lockdown, there's no reason why the Easter Bunny can't pay a sneaky visit. Rather than letting the long weekend lockdown get you down, we've got just the thing to turn your Good Friday into a great Friday; Easter cocktails.
Any good mixologist knows that the flavours in our favourite foods can more often than not be replicated in a boozy, liquified manner. Easter cocktails are the perfect example of how to turn a family-friendly event into an adult activity worthy of the great Don Draper himself. Whether it's finding that sweet cinnamon spice you love in a baked apple pie transformed into a whisky shot, or a chocolate and cream-filled cocktail that screams Easter Sunday, you can find your favourite flavours everywhere; even at home.
Here's a list of the 9 best Easter cocktails to celebrate the long weekend indoors.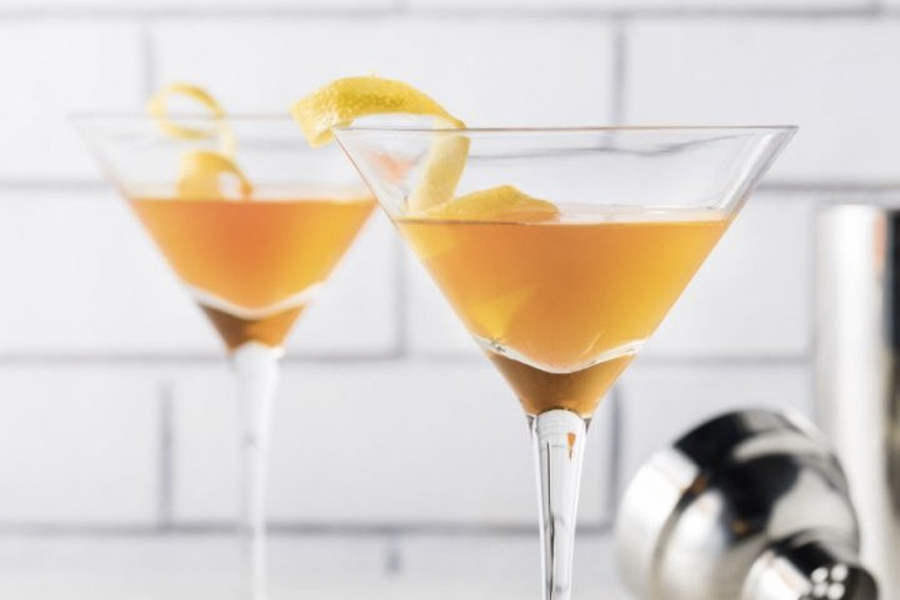 1. Hot Cross Bun Martini
This sweet Easter cocktail recipe comes courtesy of New Zealand company SHOTT. Full of sweet cinnamon flavours, this Hot Cross Bun Easter Martini is your favourite Easter treat in cocktail form. A delicate and refined taste met by sweet notes makes this one the best Easter cocktail recipes we've seen and a worthy way to kick off the long weekend in style. All you'll need is;
20mL SHOTT Cinnamon;
10mL SHOTT Flamed Orange; and
60mL Gin
Add Gin, Vermouth, SHOTT Cinnamon & SHOTT Flamed Orange into a cocktail shaker with a handful of ice. Shake vigorously for 30 seconds. Next, strain the mixture into 2 martini glasses and twist a strip of lemon over each glass. Garnish with a raisin and a twist of lemon in each glass.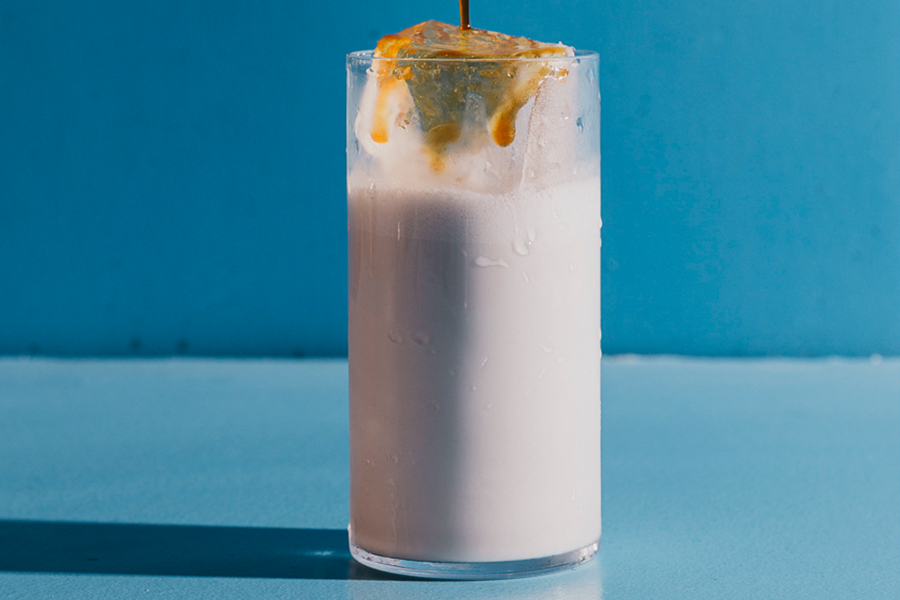 2. Coco-Nuts
You can't do an Easter cocktail recipe list without dropping a few whisky twists. Coco-Nuts combines the sweetness of batch-syrup, the taste of coffee and the indulgence of coconut cream. Here's what you'll need;
50ml Starward Two-Fold whisky
45ml Batch Syrup (amaro and salted caramel syrup/or for home maple or caramel syrup)
45ml Cold drip coffee (or whatever coffee you have available in the house)
50ml Coconut cream + Coconut milk (50/50 each)
Shake the coconut cream and milk with ice and dump into a glass. Shake the rest of the ingredients and pour over the coco mix and strain into a highball (or tall glass). Top with ice and soda.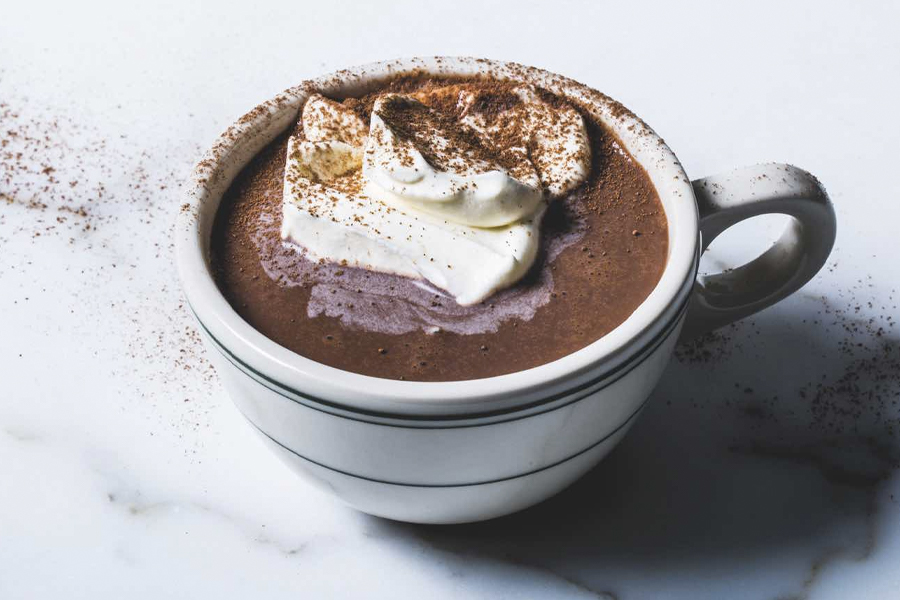 3. Cassidy Irish Cream Hot Chocolate
A warming drink that is best-served after-dinner and with a great movie in mind. The rich chocolate and cream notes are closely linked to the standard seasonal flavours, making this one of the best Easter cocktails to celebrate the occasion. What's more, with just three ingredients, most of which you'll find in the cupboard or fridge, it also one of the easiest. All you need is;
50ml Cassidy Irish Cream;
2 tsp hot chocolate powder; and
100ml milk.
Combine hot chocolate powder and milk, then heat. Once warm, pour into a mug and add Cassidy Irish.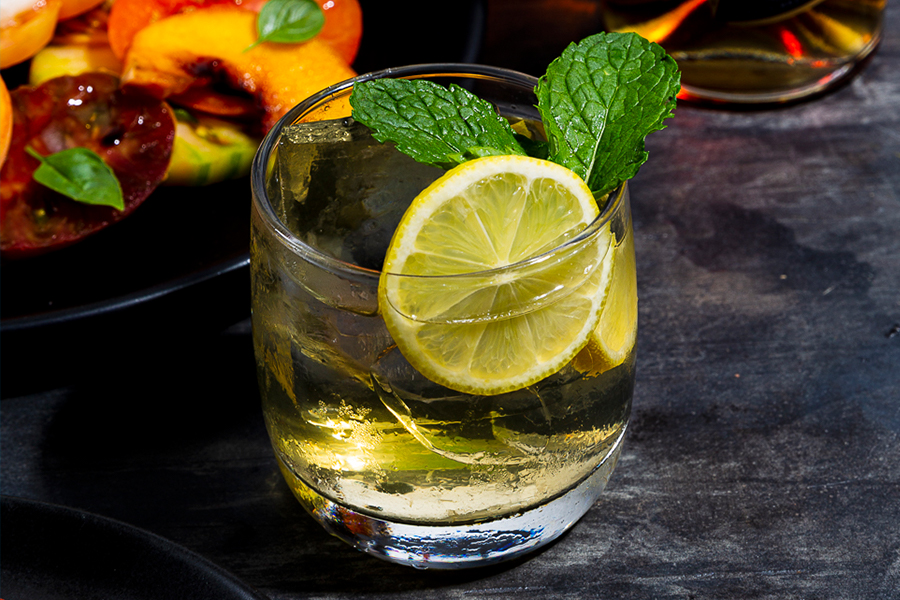 4. Orchard Spritz
A crowd favourite at the Distillery Bar and a great combo for new whisky drinkers, the Orchard Spritz is a citrus-heavy refresher. Perfect for those warm Aussie Easters we've come to expect in this early part of Autumn. The ingredients you will need are;
30ml Starward Two-Fold;
Ice;
Sparkling apple juice;
Mint; and
Lemon
Pour 30ml worth of Starward Two-Fold whisky into a tall-glass. Next, add ice and top with sparkling apple juice. Garnish with mint and lemon.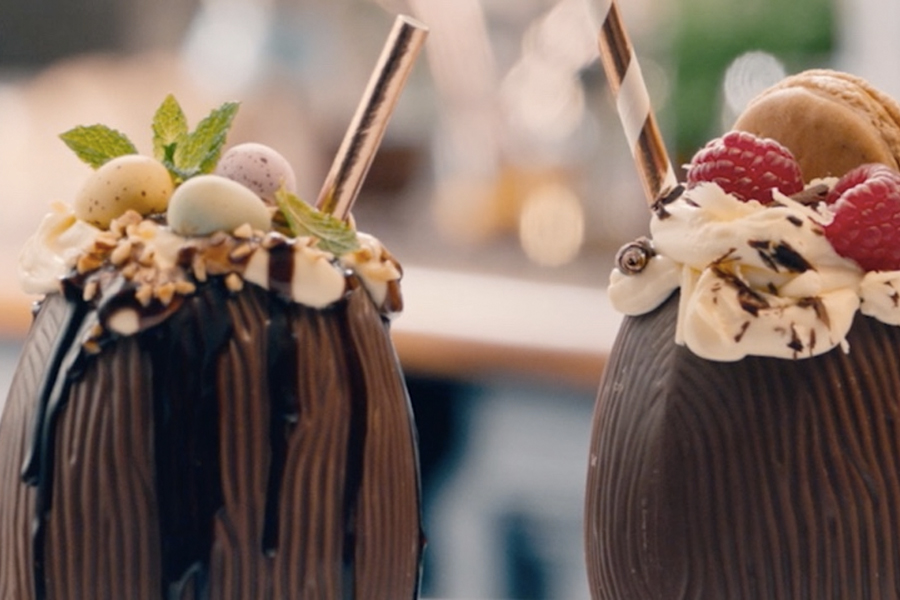 5. Baileys Shake Showdown
A feature attraction for the Easter cocktails list, the Baileys Shake Showdown is a boozy take on the old-school milkshake. But this ain't just any milkshake, this thing is a monster. With the creamy flavours of Baileys Original Irish Cream served inside of a hollowed-out Easter egg, this one will take a bit of preparation and you will get messy. If you've got a bit of time on your hands and you really want to impress someone, this is a surefire way to get the nod of approval. Here's what you need;
3 oz Baileys Original Irish Cream;
2 hollow Easter eggs (around 100g each);
6 scoops vanilla ice cream (360ml);
3 oz double cream (whipped);
.5 oz chocolate sauce;
Toasted chopped hazelnuts and chocolate flakes to garnish;
Extra toppings – mini eggs, mint leaves, raspberries or a macaroon.
Carefully crack off the tips of the Easter eggs. Next, blend the Baileys with the ice cream and pour it into the chocolate eggs. Top with whipped cream, chocolate sauce, chopped nuts, mini eggs and chocolate sprinkles. There you have it – an eggcellent Easter cocktail treat.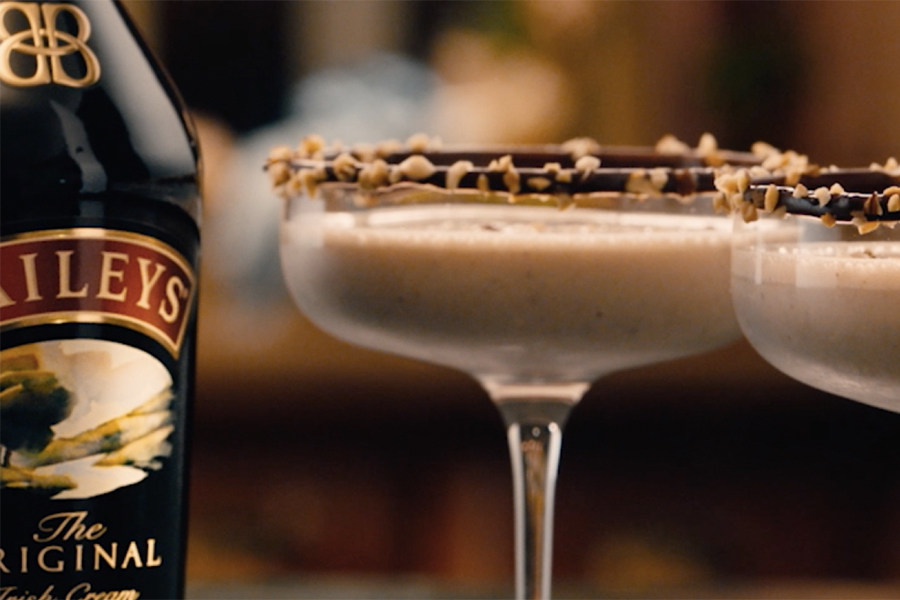 6. Baileys Nutterlicious
If you are one of those weird people that reach for the peanut M&Ms instead of the regular ones, we've got something for you as well. The Baileys Nutterlicious is the simple Easter cocktail recipe that will have going bananas for the flavour (that was awful, we know). The key to getting this one right is toasting your own hazelnuts, which is more simple than you would think. Simply preheat the oven to 160C and pop the chopped hazelnuts in for 10 minutes, remove and let cool for a further 10 minutes. Trust us, you won't be disappointed. Here's what you need for the baileys Nutterlicious;
20g melted chocolate;
60g chopped toasted hazelnuts (20g for the rim, 40g to blend);
200ml almond milk;
1 chopped banana;
Handful of ice cubes; and
Crushed peanuts to garnish.
First, blend up the Baileys, ice, almond milk and banana. Next, smear the rim of a cocktail glass with the melted chocolate or chocolate hazelnut spread, before dipping into the crushed hazelnuts. Pour the Baileys mixture into the glass, then sprinkle some crushed peanuts over the top.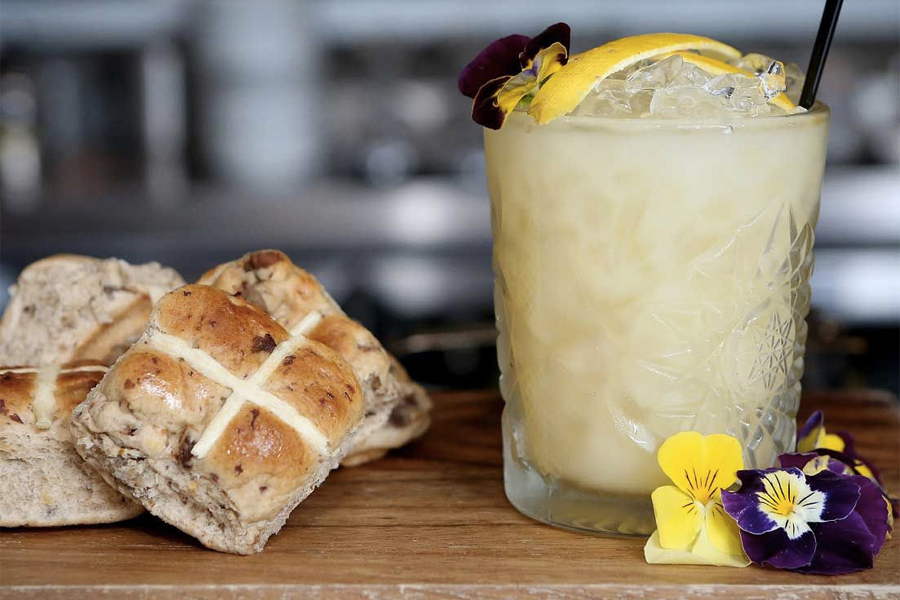 7. Hot Cross Bun Sour
A true gentleman's approach to the Easter cocktail recipe, the Hot Cross Bun Sour has all the elements of the baked treat we've all come to know and love, with a boozy twist. Sweet fruit, cinnamon and nutmeg flavours dominate this cocktail recipe which is an absolute ripper if we do say so ourselves. Important to note is that the cocktail is essentially split into two parts; the syrup and the cocktail. For the syrup, you'll need;
250 ml water
500 g sugar
3 torn hot cross buns
For the cocktail, you'll need;
37 1/2 ml Disaronno Amaretto
12 1/2 ml Tio Pepe (sherry)
25 ml lemon juice
25 ml egg white
25 ml hot cross bun syrup
Bring the water, sugar and torn hot cross buns to the boil in a large pot. Once the sugar and water are dissolved, cool and strain. Next, combine the egg white, Amaretto, Tío Pepe, lemon juice and syrup into a cocktail shaker and shake vigorously. Strain the mixture into an old fashioned glass over fresh ice. Garnish with two lemon twists.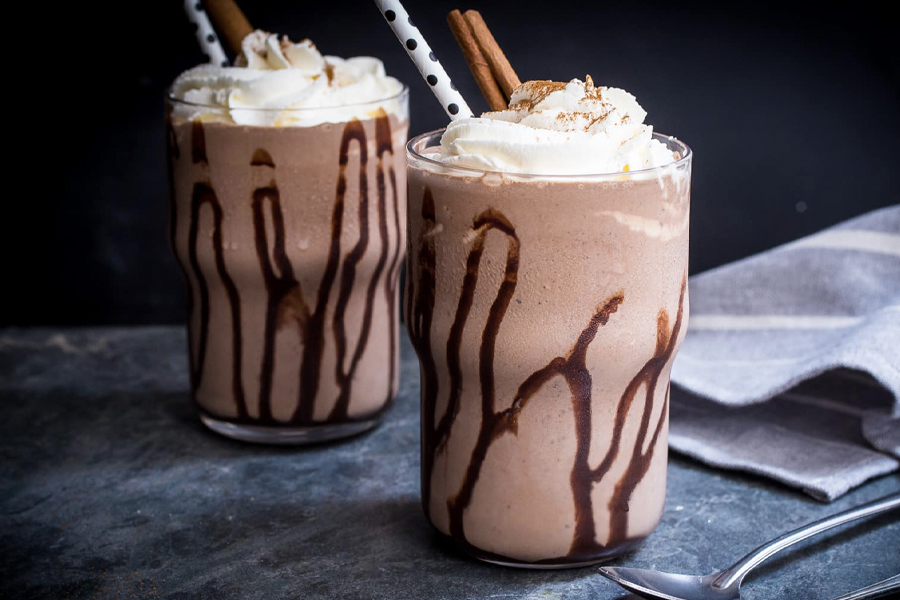 8. Boozy Chocolate Shake
One of the more straight-forward Easter cocktails on the list, the Boozy Chocolate Shake is exactly what it sounds like; an adults-only treat to enjoy while the kids are devouring Easter Eggs. There are a few different elements that make up the texture and taste of this cocktail, most notably the Frangelico liqueur and Cassify Irish Cream. The rich flavours present a thick and creamy cocktail that feels more like a meal than an after-dinner tipple. Once you add the dabble of honey for sweetness, you've got yourself an indulgent delicacy you won't want to put down. The ingredients are;
30ml Frangelico liqueur;
30ml Cassidy Irish Cream;
30ml St Georges Nova Coffee Liqueur;
60ml cream; and
Honey.
Combine all ingredients in a blender. Blend until combined then pour into a glass.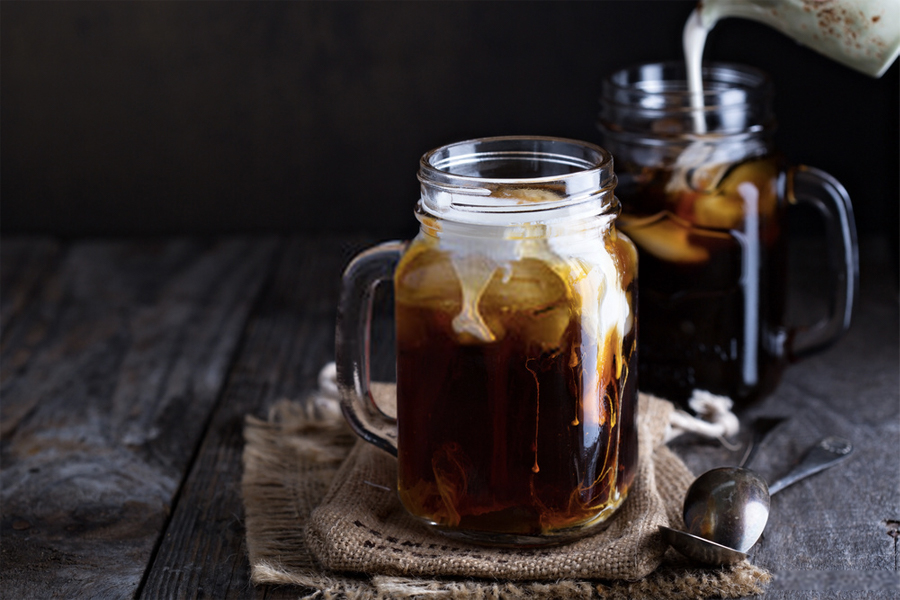 9. Coffee Whisky Swirl
While this is definitely an Easter cocktail for the coffee drinker, we probably wouldn't recommend busting this one out too early in the morning. Unless of course, that's your style, which in any case, you should probably see someone. The easy coffee and whisky cocktail is a sure-fire way to wow your partner with a romantic date-night dessert drink, either in person or via Zoom. If you really want to bump up the romance, may we suggest a 99+ Funny Zoom Backgrounds & Wallpapers to set the mood? The ingredients you need for the Coffee Whisky Swirl Easter cocktail are;
90ml Loch Lomond Reserve Blended Scotch Whisky;
40ml St Georges Nova Coffee Liqueur; and
140ml almond milk.
Combine all ingredients in a cocktail shaker. Shake vigorously and pour into two glasses.
What are the 6 basic cocktails?
Embury's six basic drinks are the Daiquiri, the Jack Rose, the Manhattan, the Martini, the Old Fashioned, and the Sidecar.
What is the best cocktail for Easter?
The best cocktail for Easter is the Cassidy Irish Cream Hot Chocolate. The cocktail recipe is simple to make and always pleasing.
What is a good beginner cocktail?
The easiest beginner cocktails to try are a Cosmopoitan, an Old Fashioned and an Whisky Sour.