Australia Could Face a National Beer Shortage
There's nothing better after a tough day of work than sitting back and cracking open an ice-cold bottle of…water? Sheesh, it even hurts to write that, but sadly, this may be the future we're in for. The nation's two biggest brewers have raised fresh concerns that the country famous for its love of the golden elixir will soon run out of beer. Both Carlton United Breweries, which makes Victoria Bitter, Carlton Draught and Crown Lager, among countless others, and Lion, which makes XXXX Gold and Tooheys, warned that a shutdown of non-essential services could wreak havoc on the industry. As of yet, breweries have not been listed as essential services, which under the What are Non-Essential Services? A Full List of Australia's Essential Businesses means they must shut the taps off.
You'll also like:
Dos Hombres: The New Mezcal by Breaking Bad Stars
Culture House's Pink Beer is a Brew for 'Brosé' Drinkers
Corona Beer Set to Take a $285 Million Hit Due to Coronavirus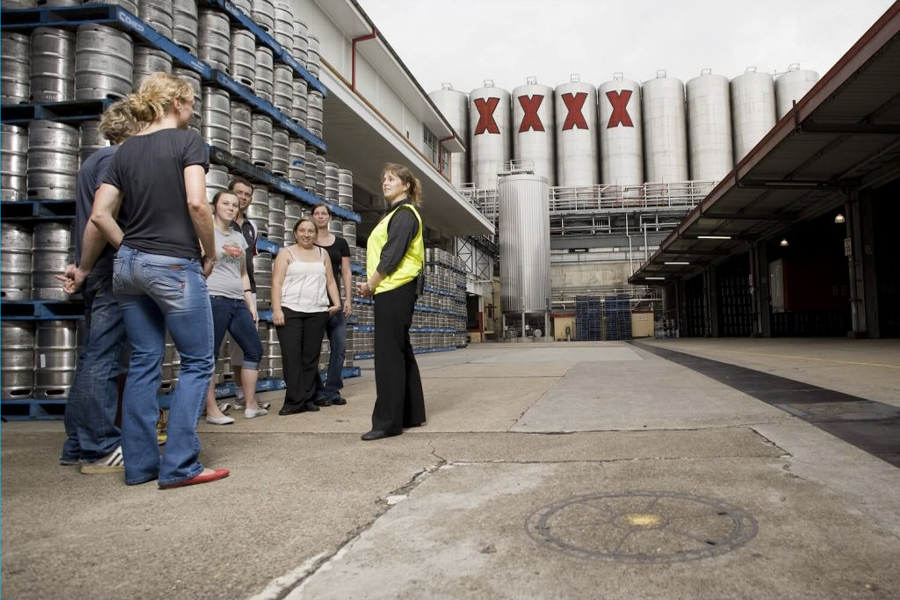 "Unfortunately, you can't turn major breweries off and then quickly turn them back on. If breweries are included in a widespread shutdown, we may not be able to get beer to the market for some months after re-opening," Carlton & United Breweries CEO Peter Filipovic said in a statement. "Our thoughts are with our valued partners at pubs, clubs and other hospitality venues. This is obviously a difficult time but we will get through this together."
At the moment, the breweries remain open, subject to strict health and safety regulations with both company's attempting to make as much product as they can. Filipovic said Carlton United's Abbotsford Brewery in Melbourne, Yatala Brewery outside Brisbane and Hobart's Cascade Brewery are all operational, along with all craft breweries. "We are currently brewing enough beer to ensure we supply our retail customers and ensure Australians are still able to enjoy a beer in their home in these unprecedented times," he said.
It's a sentiment that was echoed by Lion Australia managing director James Brindley, who revealed the company was working hard to provide some much-needed support, in addition to a healthy supply of beer. "Following the Government's announcement that pubs and clubs will close from today, Monday 23 March 2020, we are now in the process of working through options to assist our customers who are affected by this new closure order," he said. "Lion will take back unused kegs at no cost or charge and offer customers a credit."
It's true, the COVID-19 pandemic is hitting us in places we never thought possible. Should the restrictions be upheld and Australia go into full lockdown, things will only get worse. Forget the pub with no beer, we may well become the nation with no beer.
You'll also like:
Will James Squire's $49 Barrel-Aged Beer Silence the Craft Nerds?
Culture House's Pink Beer is a Brew for 'Brosé' Drinkers
Corona Beer Set to Take a $285 Million Hit Due to Coronavirus