Weekend soirée scant of sophistication? The summer season may have its perks, but sadly, a diverse drinks list is rarely one of them. Sure, the staple selection of tried and tested may suffice, but after a year that put festivities on the back-burner, you can afford to indulge out a little bit. After all, it is the giving season. Forget bloating beers and sickly cider, this year, the emphasis is on refreshment, crispness and just a touch of class. Get the playlist sorted, the linen pressed and the tan on point, it's time to sort your summer drinks list.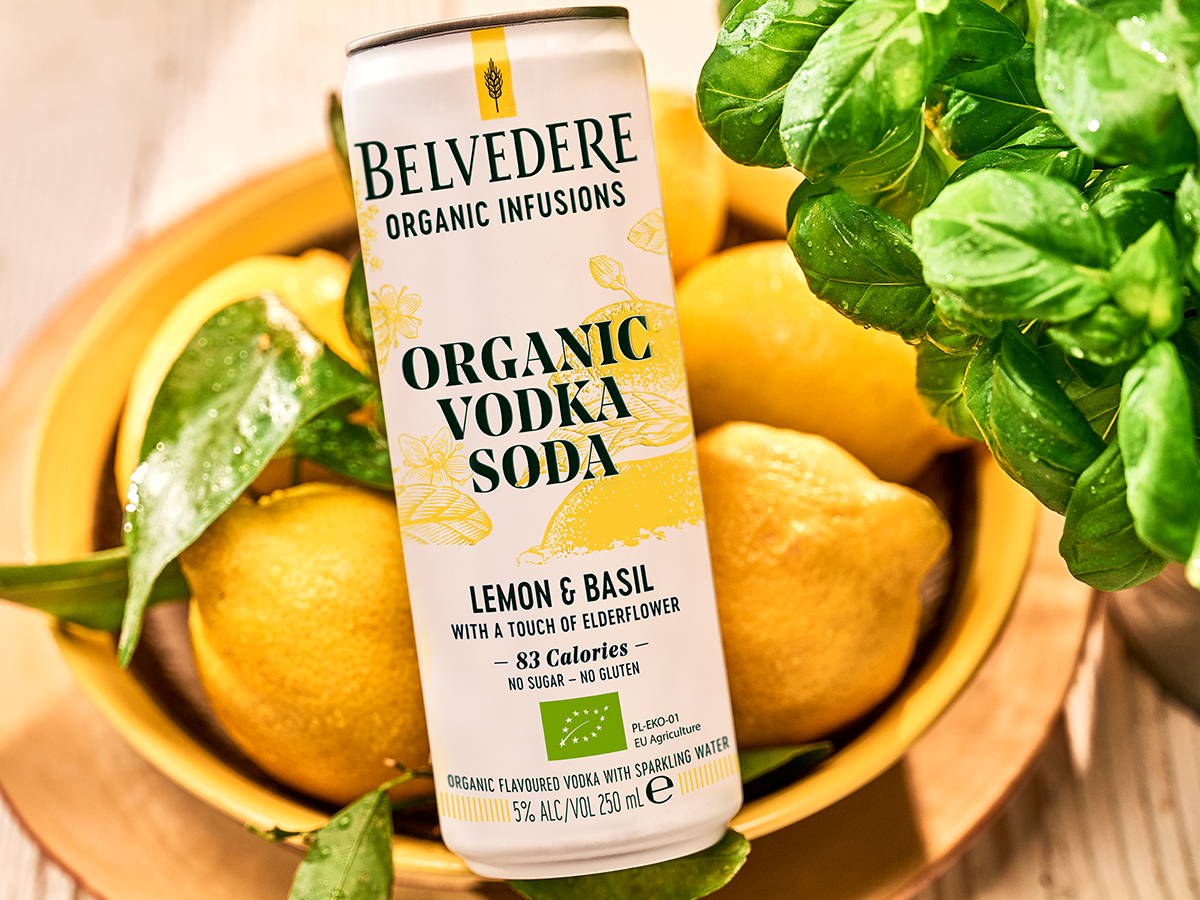 Belvedere 'Organic Infusions' Vodka Soda RTD
Thankfully, super-premium vodka favourite Belvedere has you covered. The Polish icon best known for its fire-distilled spirits has unveiled a new creation tailor-made for the Aussie summer. Perfectly balanced, effortlessly refreshing and littered with unique botanicals, the new Belvedere 'Organic Infusions' Vodka Soda Ready-to-Drink range takes your weekend endeavour to a whole new level.
A first-of-its-kind, the new canned range toes the line between convenience and indulgence, pairing Belvedere's award-winning rye vodka with the approachability of an RTD. In a sense, it almost shouldn't work, and yet, the paradox is warranted, due to one major benefit. The latest range of super-premium organic flavoured vodkas aren't just flavour-filled, they're also Belvedere's first-ever certified organic spirit.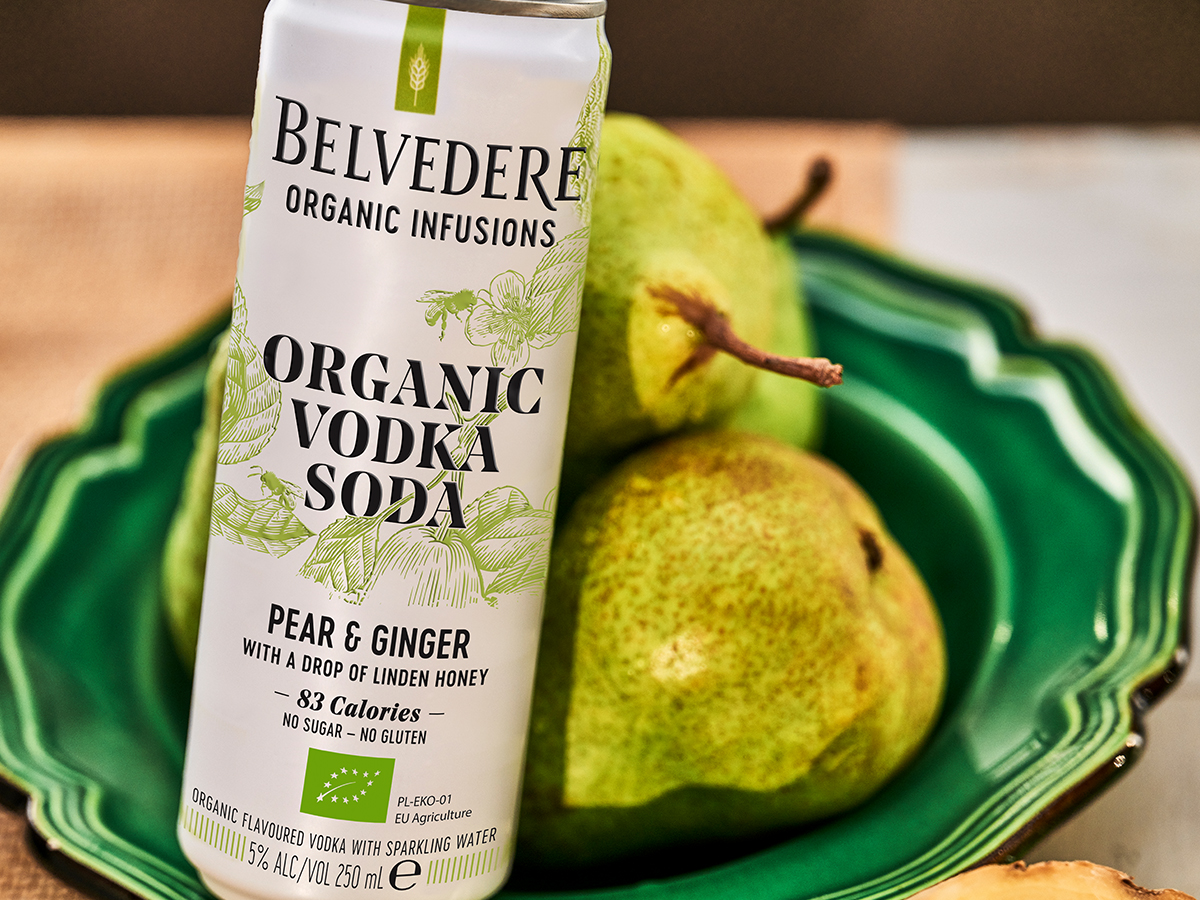 Organic Certified
Crafted with ingredients that are farmed with no artificial pesticides, additives, or chemicals, the new Belvedere Organic Infusions range offers a better way of drinking, without compromising on flavour. For the new Infusions, Belvedere has brought its technical expertise to the forefront, crafting a super-premium spirit with unique and multi-layered flavor combinations. The result is a unique range of exceptionally balanced organic flavoured vodkas, ideal for summer drinking.
"We only craft spirits of natural taste and character and place great effort in delivering flavour and quality in our vodkas. To add organic vodkas to our portfolio affirms Belvedere commitment to category innovation and consumers' heightened interest in refined product flavour profiles in vodka," President & CEO of Belvedere, Rodney Williams said. "It's a sign of the times…Palates have evolved as have the tastes of consumers have increasingly embraced organics."
In fact, the whole range, which includes Lemon & Basil with a touch of Elderflower, Blackberry & Lemongrass with a hint of Sage and Pear & Ginger with a drop of Linden Honey, contains no sugar and is low carb, gluten-free and vegan. Forget bloating, heavy beers and whisky that burns almost as hot as the Aussie sun, this summer, hit the refresh button with a naturally sophisticated drinking experience.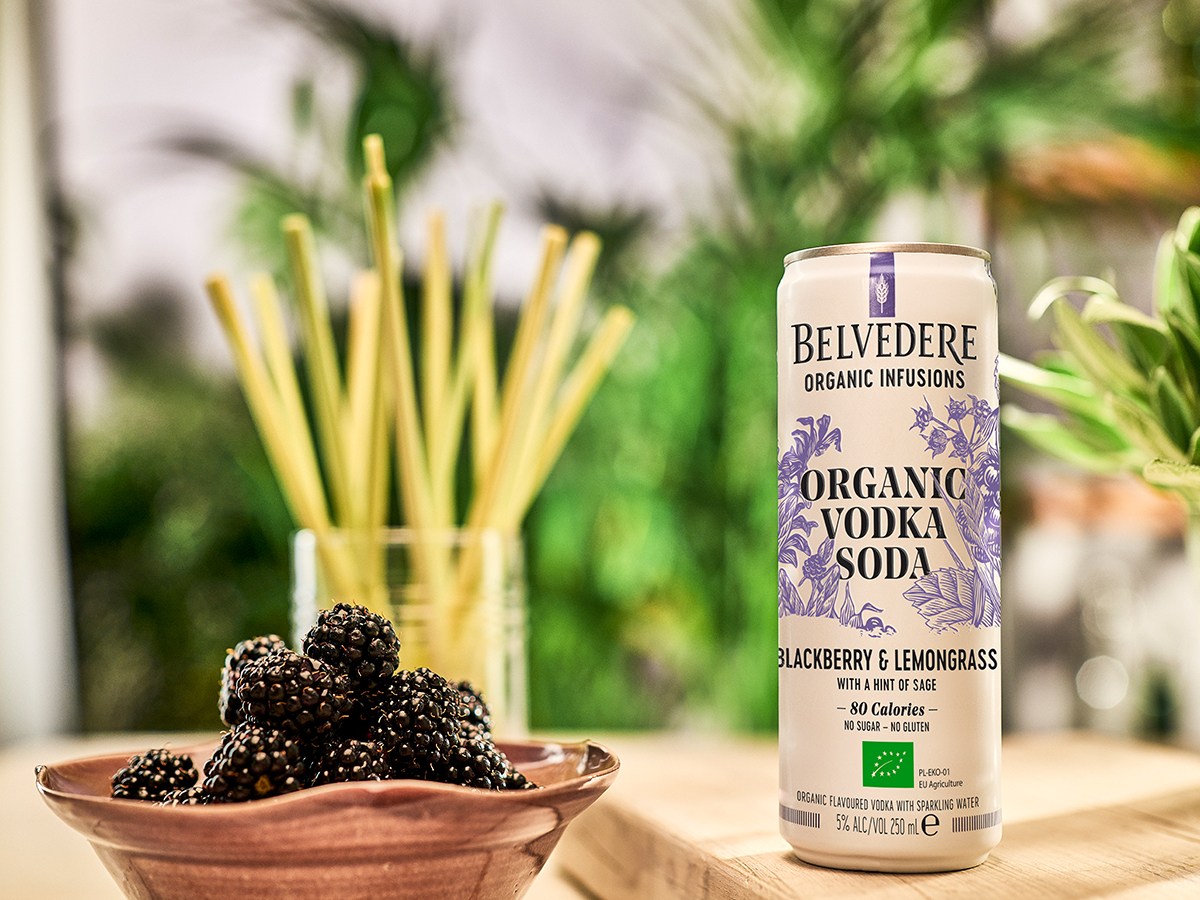 That Feel-Good Flavour
Best of all, Belvedere hasn't loaded the new range with sugar, instead, it's pumped the new RTD with organic fruit, botanical infusions and finished it with sparkling water. Needless to say, the bubbly new additions offer a welcomed change to the sugar-heavy RTDs we've come to expect Down Under. And with around 80 calories per can, you won't sacrifice that summer body you've been working on over lockdown by indulging in a can or two.
"Organic products, while not new, are still quite uncommon in the spirits industry despite there being fast-growing consumer interest," Williams said. "What's great about our Belvedere Organic Infusions is that they are distinctive but pleasing and highly assessable flavours from the very first sip – without added sugar."
The new Belvedere 'Organic Infusions' Vodka Soda ready-to-drink range is available in a ready to serve 250ml can & 4 pack format. If you want to make the most of summer, don't settle for the same old. This year, reserve the top shelf of your esky for the only premium vodka, organic RTD on the market and crack into the taste of true indulgence, without the guilt.